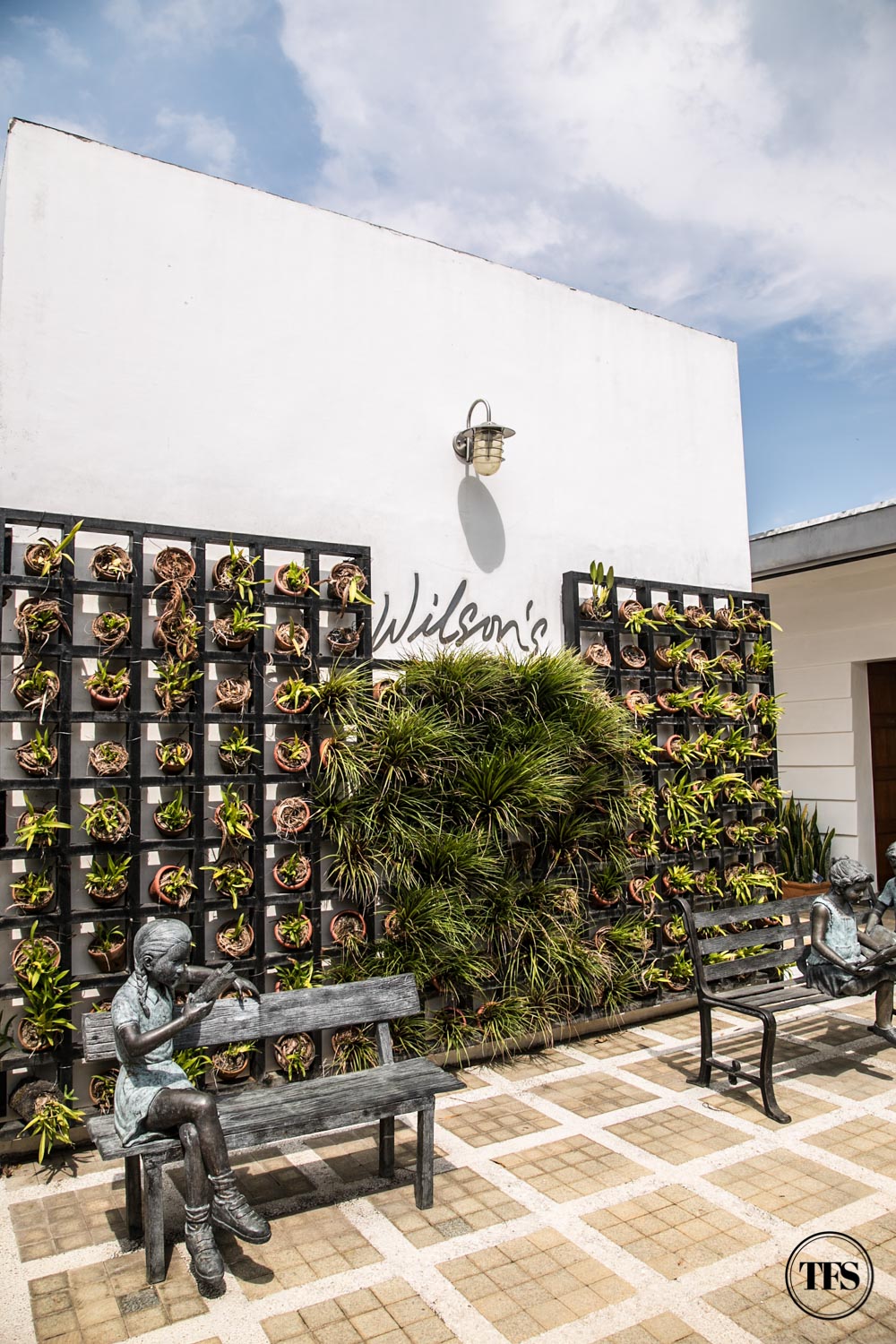 You might need this post just in case you're looking for another option to stay in, while you're in Tagaytay. 🙂
Reine and I spent 2 days together in Wilson's Place Tagaytay, before she heads back to school. I didn't expect a 'no' from my maid-of-honor. I pulled her out of her comfort zone, I meant her room, and asked her to come with me to Tagaytay. Yesss! And without our parents! The trip to Tagaytay was meant for us to rest and escape the city for a short time.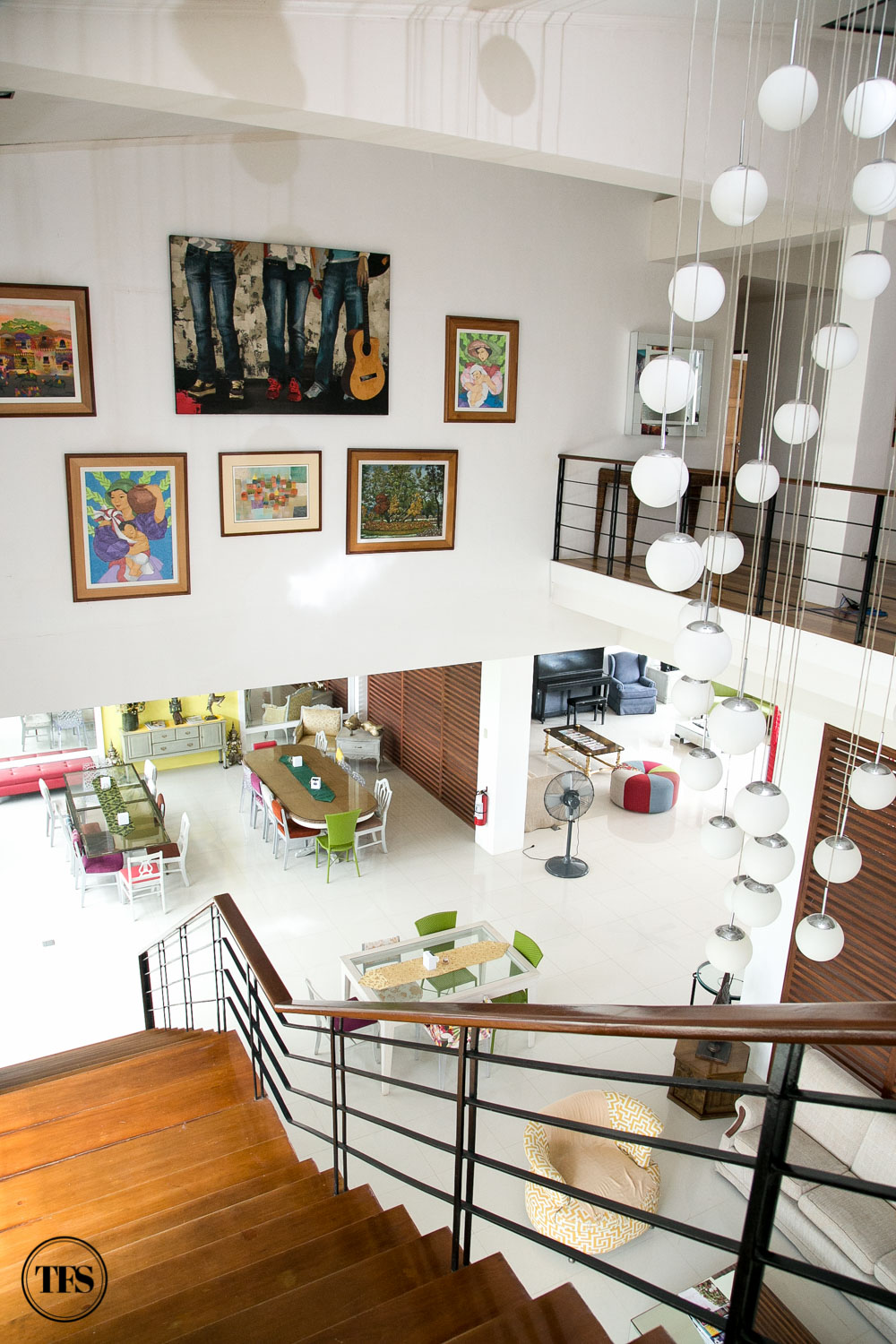 We left the house before 7 in the morning and arrived Tagaytay proper at around 9. Wilson's Place isn't situated at the main road, which is why Waze was very handy during those times.
The first thing that welcomed us was the stretched-out pool. What a beautiful and peaceful sight! It was still sunny and hot so we didn't stay long outside. From the pool, we walked to the main homey lobby. There weren't any escalators or elevators. You really have to take stairs going up and down. For senior citizens who find difficulties in using long stairs, the family rooms beside the pool may be the best option.
Before I stayed in the comforts of our room, I checked out other rooms in Wilson's Place.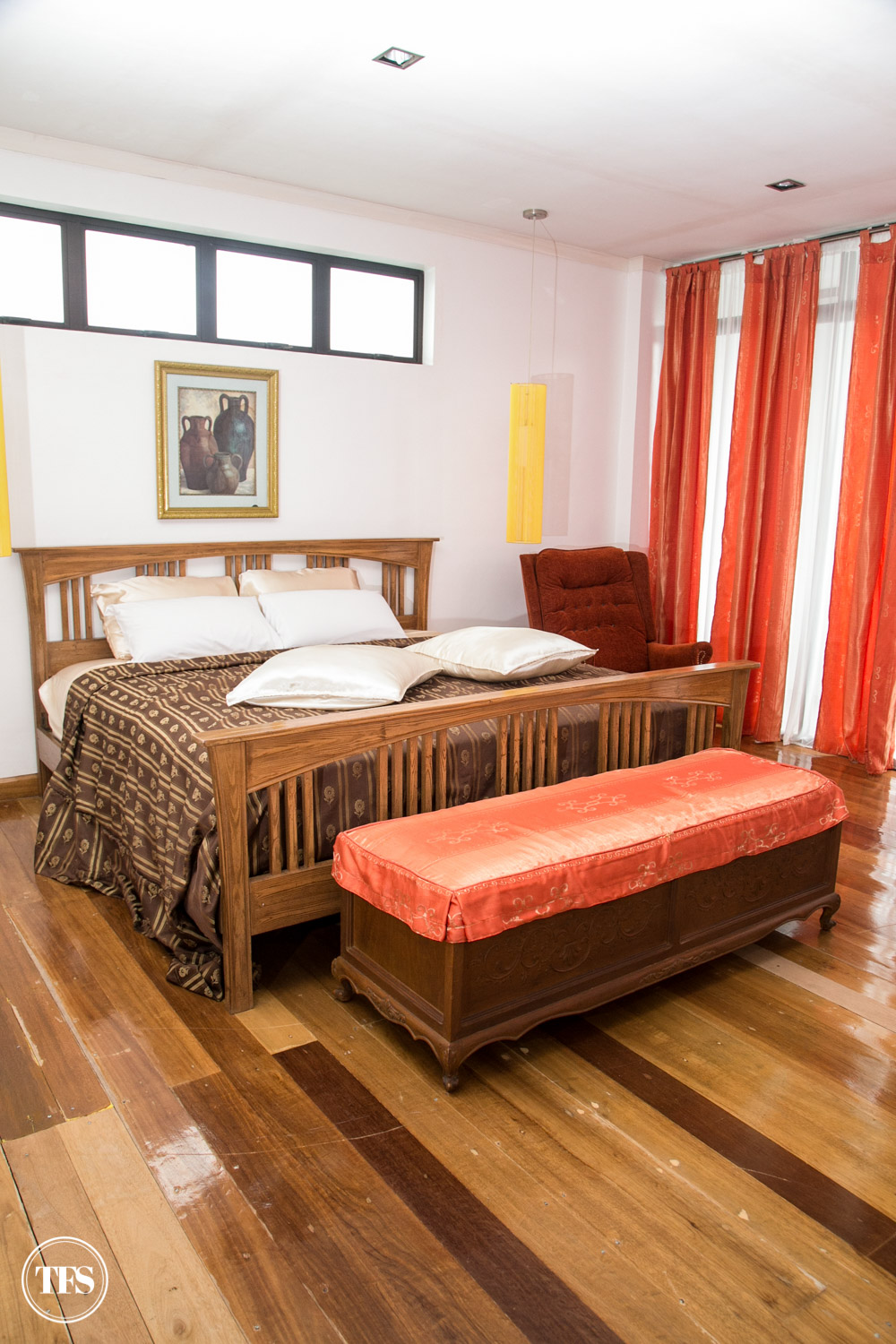 This looks like a special family room.
The best room is where we stayed at, the fairest and daintiest room of them all called the Classic Room! Pretty, white and everything nice, this room has 2 twin-sized beds and spacious area for us to freely move. My kind of room vibe!
The rooms are all properly maintained, with clean bathrooms, the most important room in my opinion. Necessary toiletries are provided like soap, shampoo, lotion, etc. There's also a blowdryer inside the bathroom. What I don't remember finding inside the room is bedroom slippers, which I would normally look for first whenever I stay in a hotel.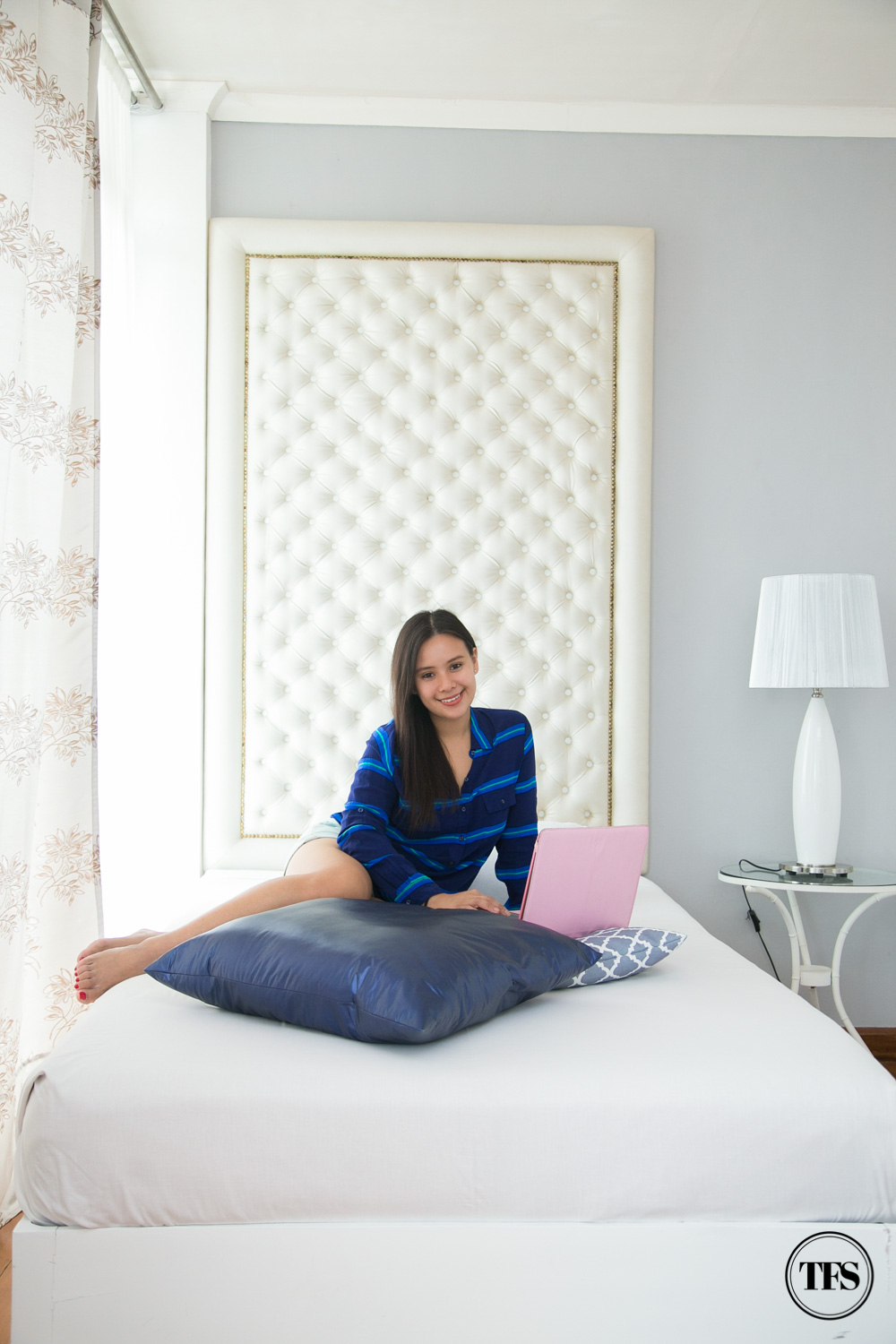 It's so fresh and cooling to the eyes that relaxes me. Staying out of the room was a struggle for a time! Reine and I just wanted to stay inside, lie down and work with our laptops.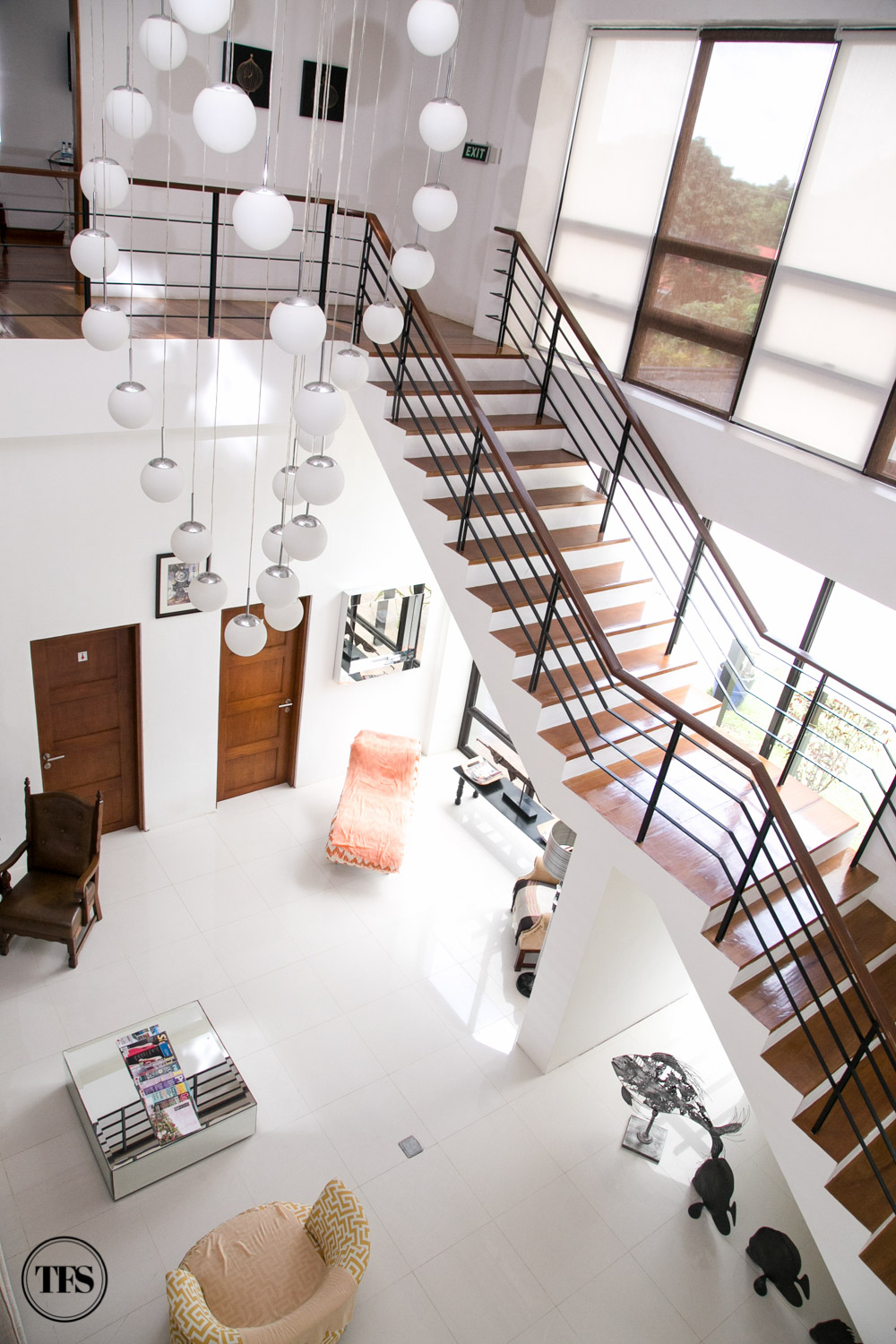 View from the top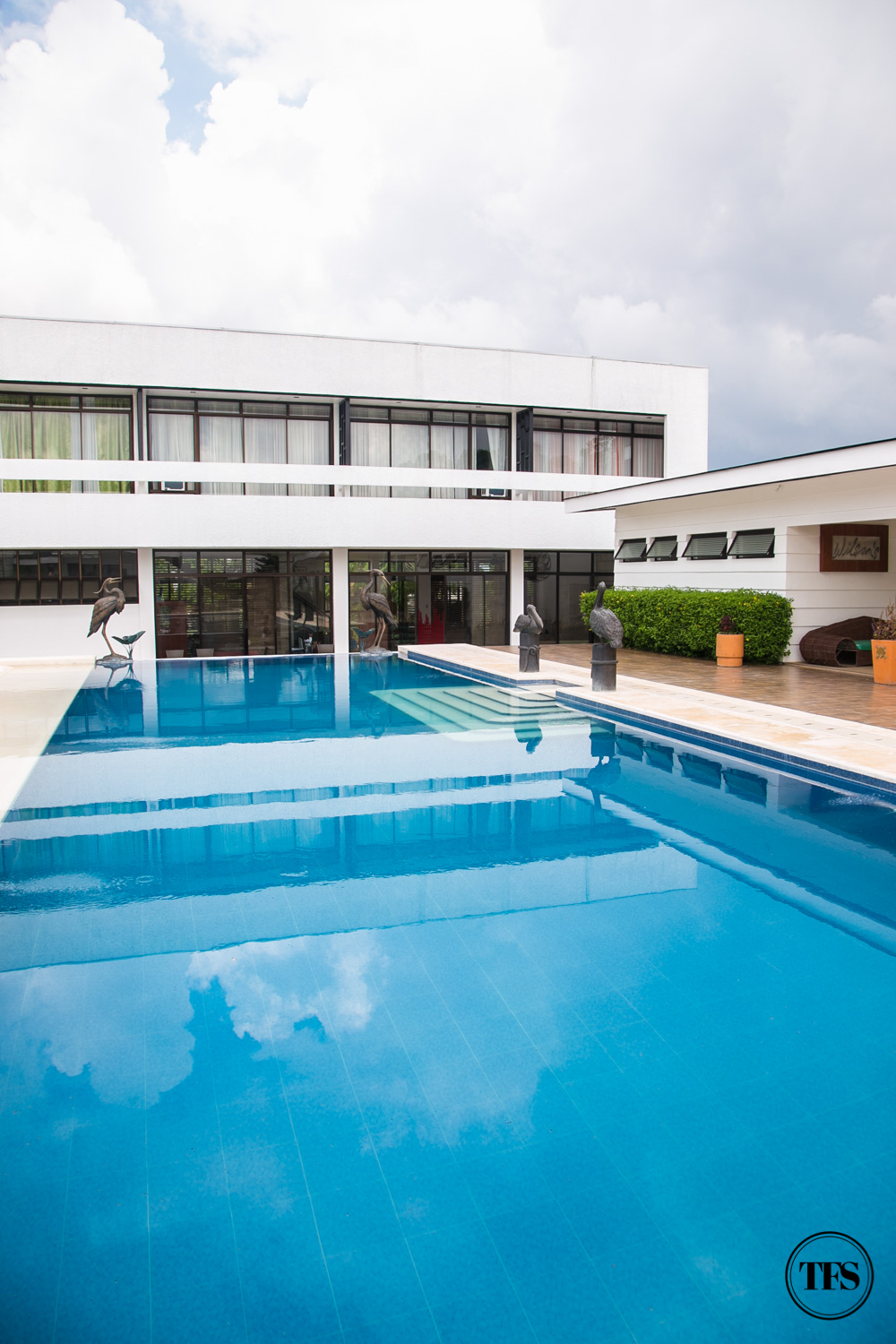 The obvious activity anyone can do here at Wilson's Place is to swim and dive into this lap pool, the center of attention of the whole property.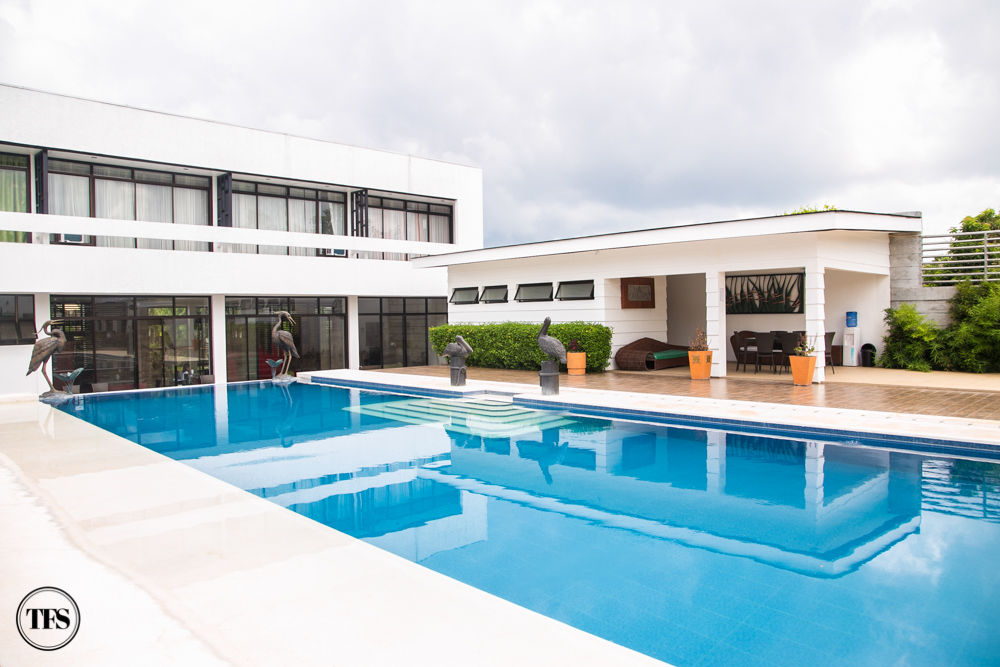 In the afternoon, we chose to forget Metro Manila for a while as we stayed under the sun and faced the calm waters of the pool. A good spot to read a book without being disturbed.
Luckily, we planned our trip on a weekday. No other guests were booked but us! We felt like we owned the whole Wilson's Place, having privacy wherever we go! 🙂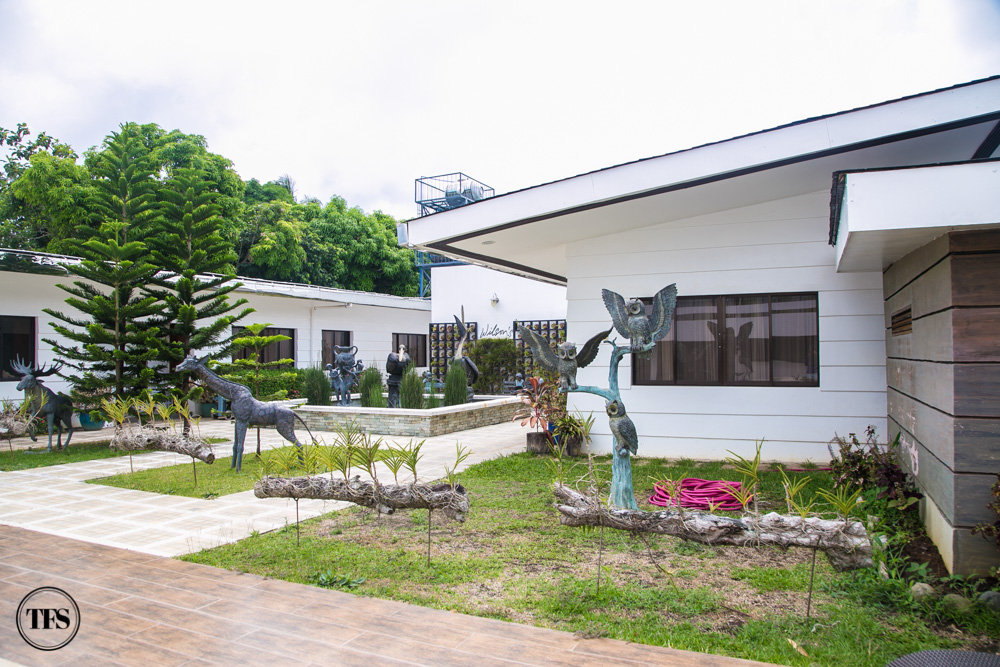 Looking like a mini "zoo" of cast iron animal figures, it became another attraction for kids and animal lovers like Reine.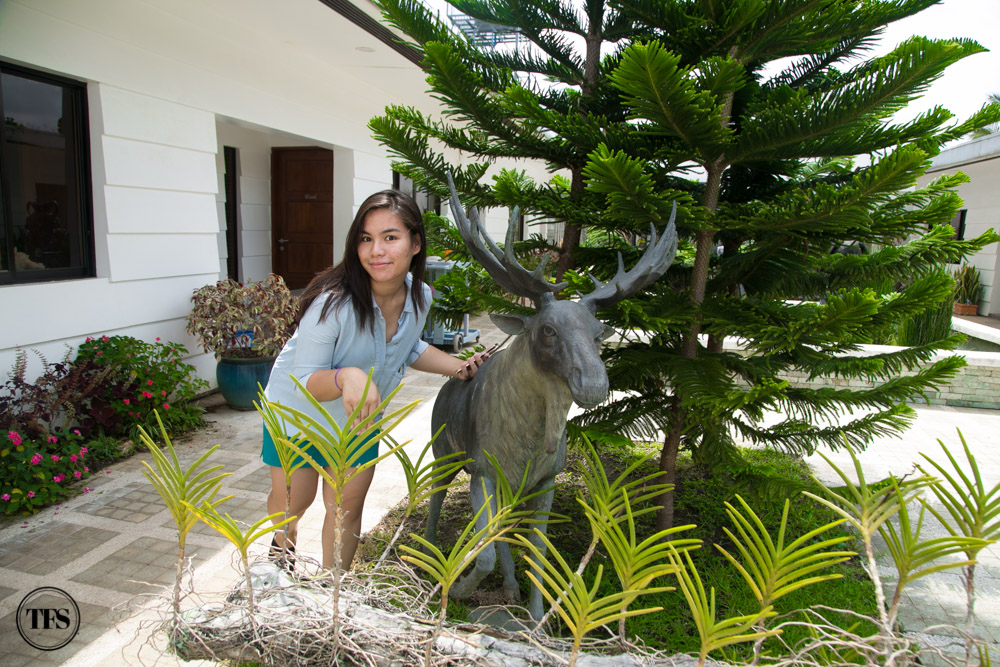 Reine found her mate, another deer.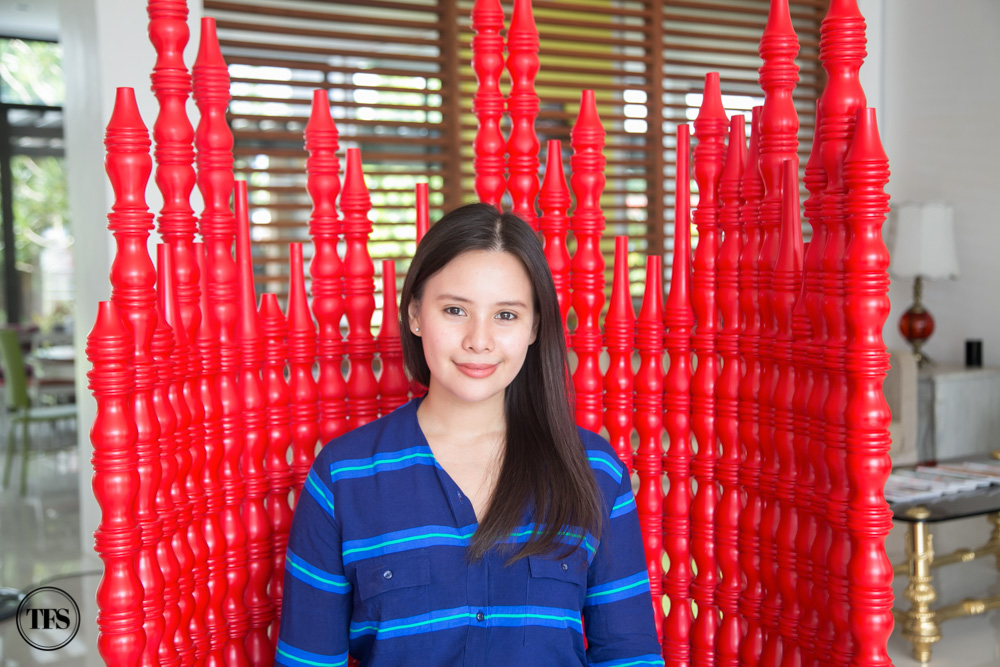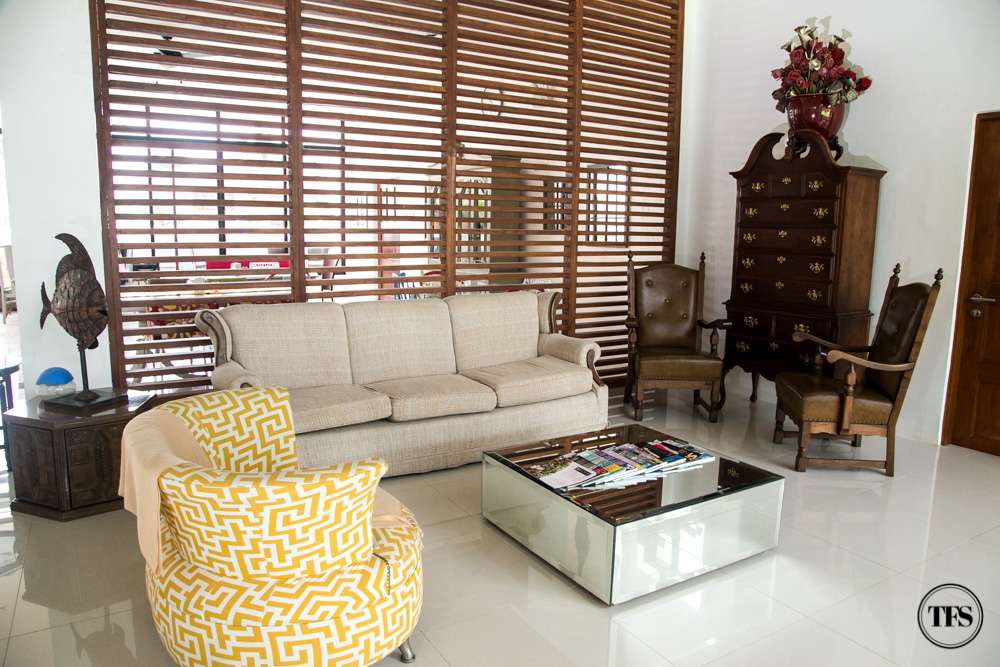 I remembered my mom when I saw the lobby with more than one living room and sala sets. In our home, mom loves to divide the living room into 3 sala sets, with differing themes.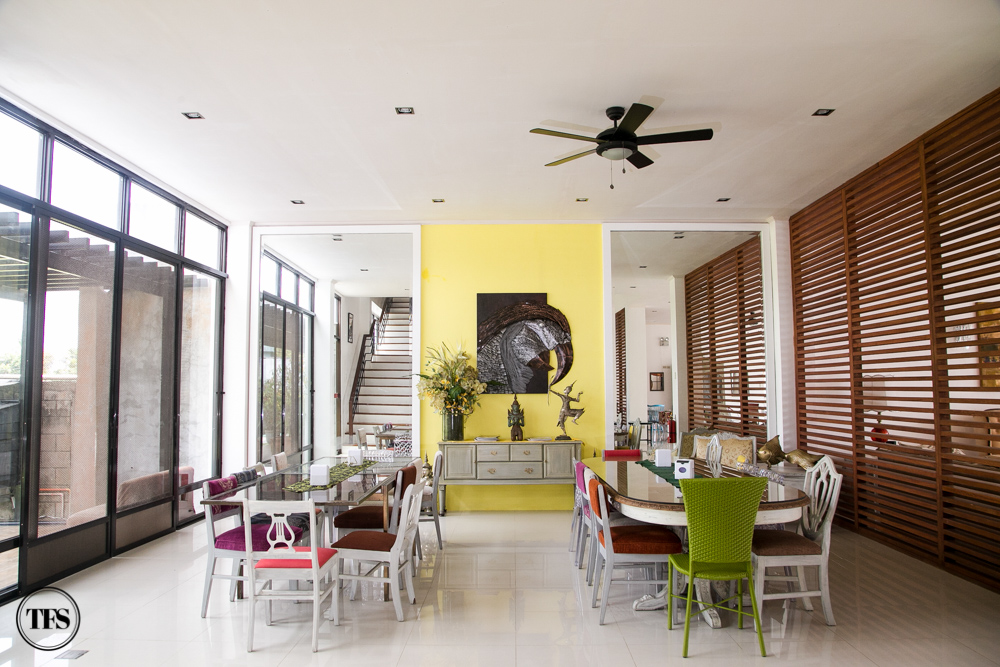 Different modern dining tables with quirky designs and unconventional chairs to match each table.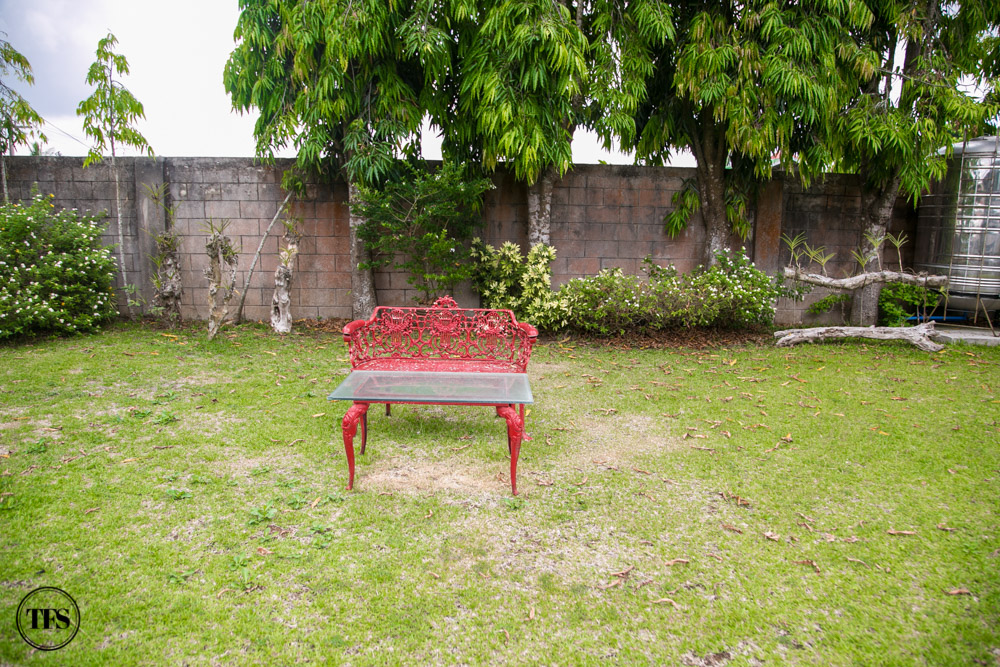 On the other side from the house, an open green grass space with a single red love seat and glass table could be your morning space when you need a quiet alone time.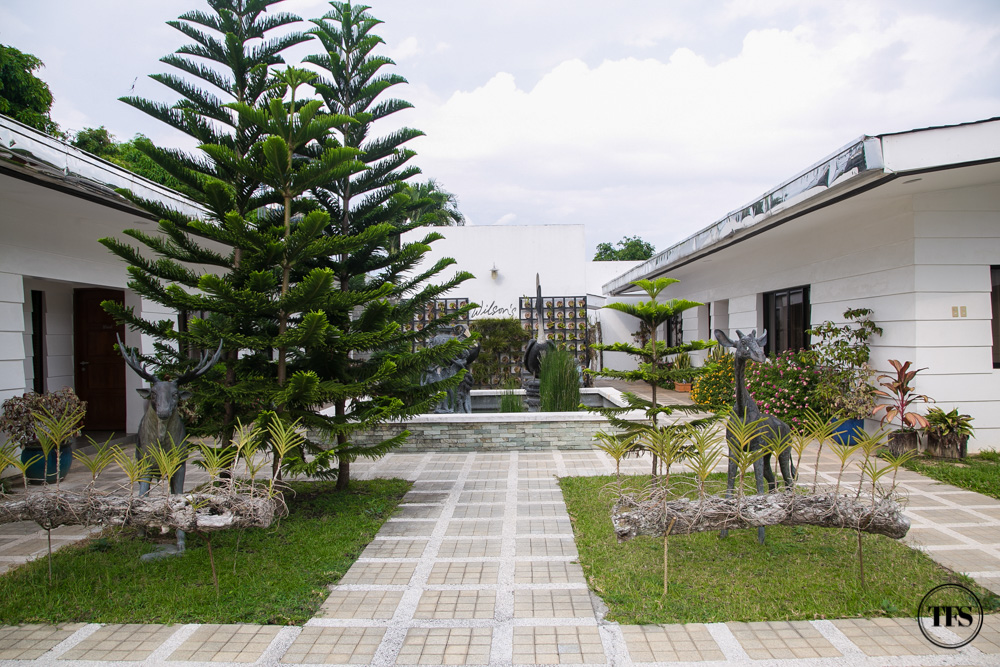 At Wilson's Place, you can stay all night up until the next morning without going out. Dinner and breakfast are included in the room package. If you're wondering how the food is, you get value for your money. Not just any other dinner, what we had that night were above average, a surely satisfying meal that won't screw your "staycation".
You get an appetizer, soup, salad, main courses, rice and dessert. It was ice cream with chocolate shell during our time. I've heard the menu isn't standard, it could change for variety, especially the dessert.
Room Rates
Petite Rooms / Violet, Lemon, King, Rook Room / good for 2 persons (Php 5000)
Regular Rooms / Lime, Red, Classic , Mint Room / good for 2 persons (Php 5500)
Family Rooms /Aqua, Wood, Rose & Olive Room / good for 4 persons  (Php 8500)
* Extra person – Php1,700 / head, inclusive of mattress , dinner and breakfast, plus 5%svc
** Prices are subject to change without prior notice **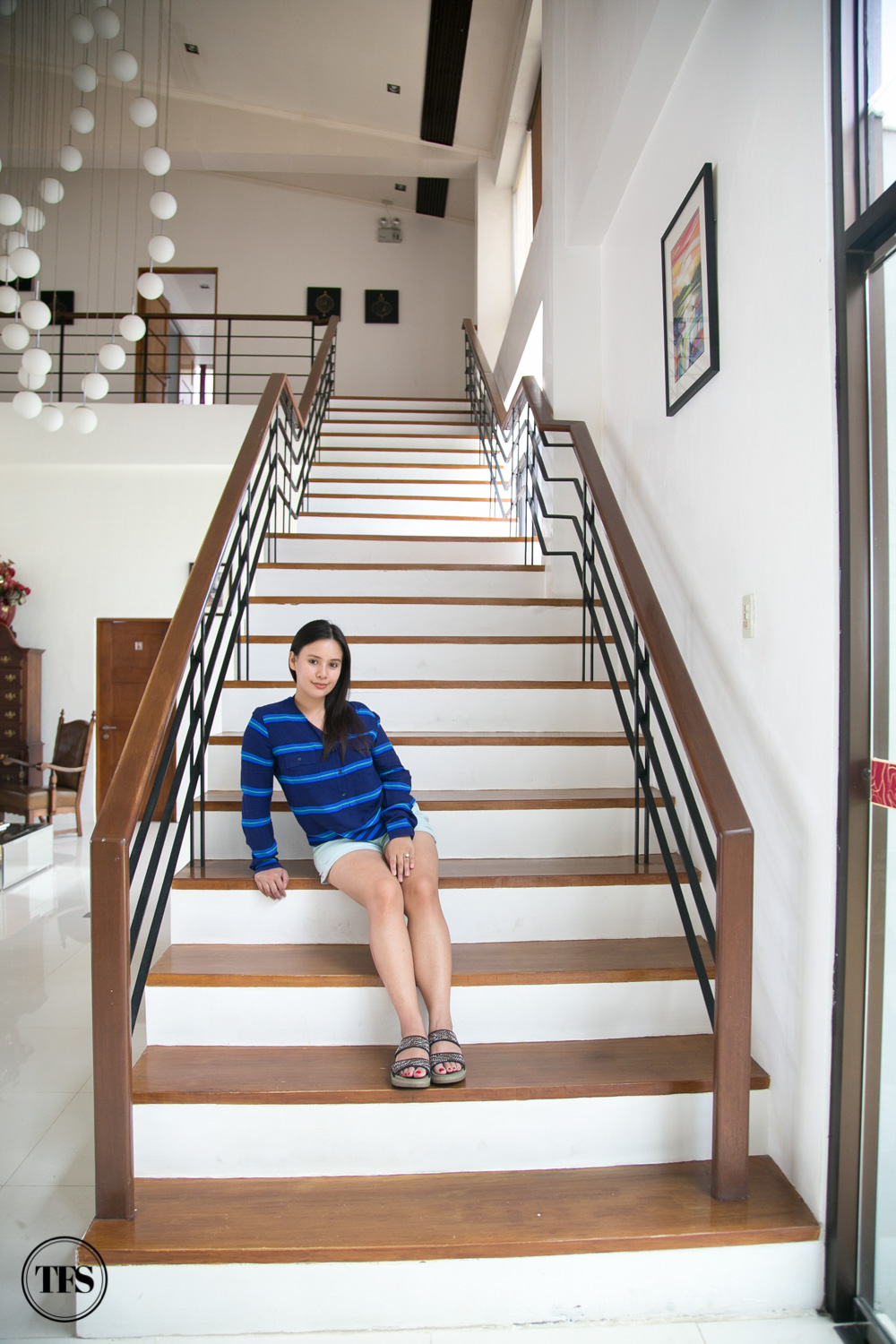 What do you think of Wilson's Place in Tagaytay?
Share with me your thoughts! 🙂
Stay updated and Subscribe to The Food Scout for Free!
Pray, Eat and Love.
Cheers,
The Food Scout
---
Location: Maglabe Drive, Tagaytay City, Cavite, Philippines
Contact: (+63 915) 864 5706, office hours between 9am-5pm
Email: [email protected]
Facebook: https://www.facebook.com/Wilsons-Place-1501720810092917