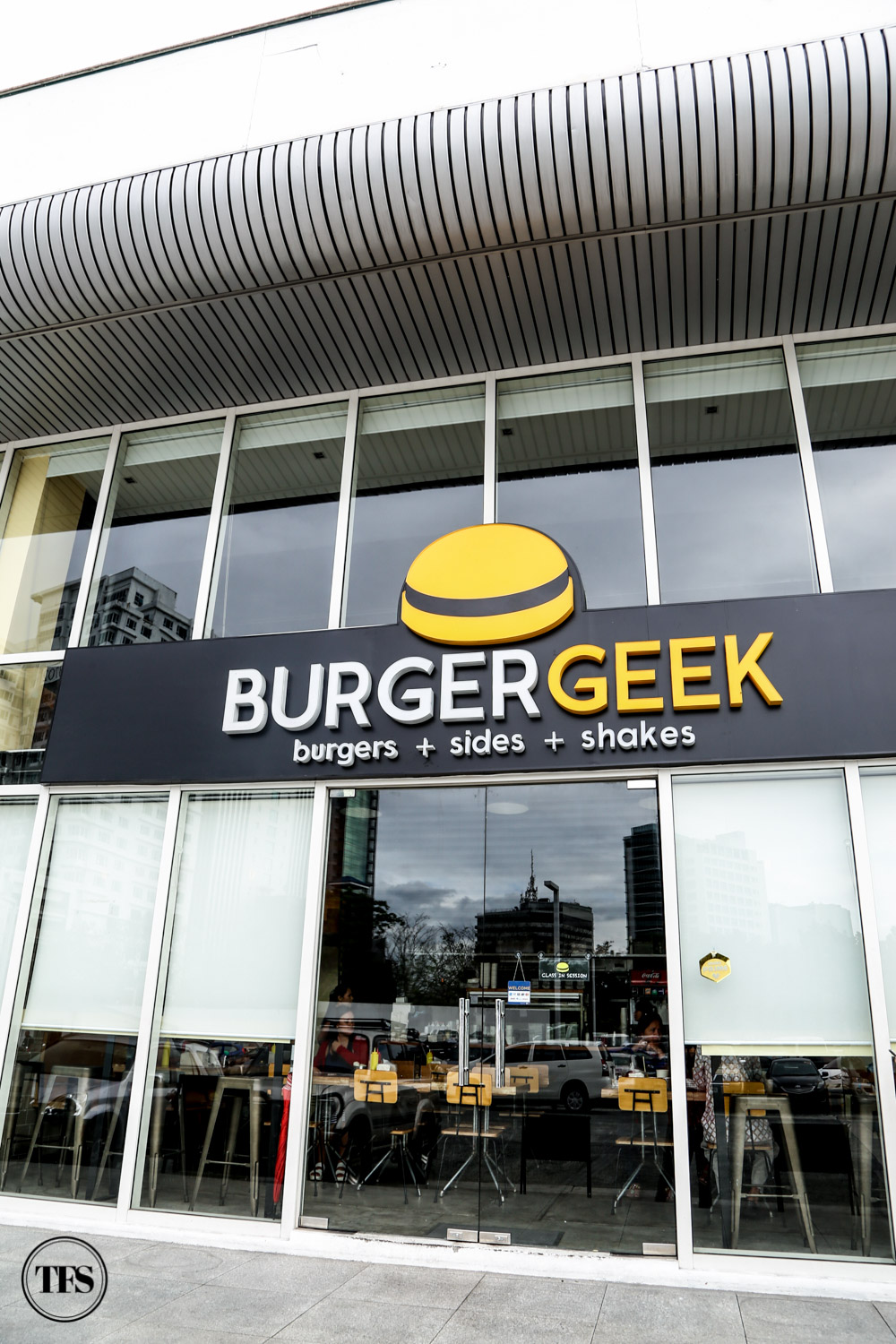 The #jilliver team, O & I in other words, visited our pastor who will officiate our wedding this year. His home church, in CCF Alabang, was like an out of town trip coming from San Juan. Not only because of the distance, but it was the traffic that we had to brave to reach the South side of the metro on time. Thankfully, we arrived on time and the meeting was a success. Coming from 2 meetings that day, one in Pasig, then one in Alabang, we skipped lunch and didn't have enough time to eat. We only felt the hunger when the meetings were over.
Since Alabang is a rare sight for us, we used that opportunity to see the most talked about burger in that area, Burger Geek!
Within Molito complex, Burger Geek is one of those busy restaurants with customers coming in and out even during off-peak hours. The concept isn't complicated to understand. For a first timer, I felt the restaurant wants me to geek out over their burgers. Telling me that they are experts in this field, with a mural of periodic table of burger elements. As simple as that!
Smashed patties at Burger Geek, that's what they are known for. So-called rebels for smashing patties, they reject the notion that burgers will be less juicy if you do that. They continue to prove that their technique is well-studied in their kitchen.
The Food: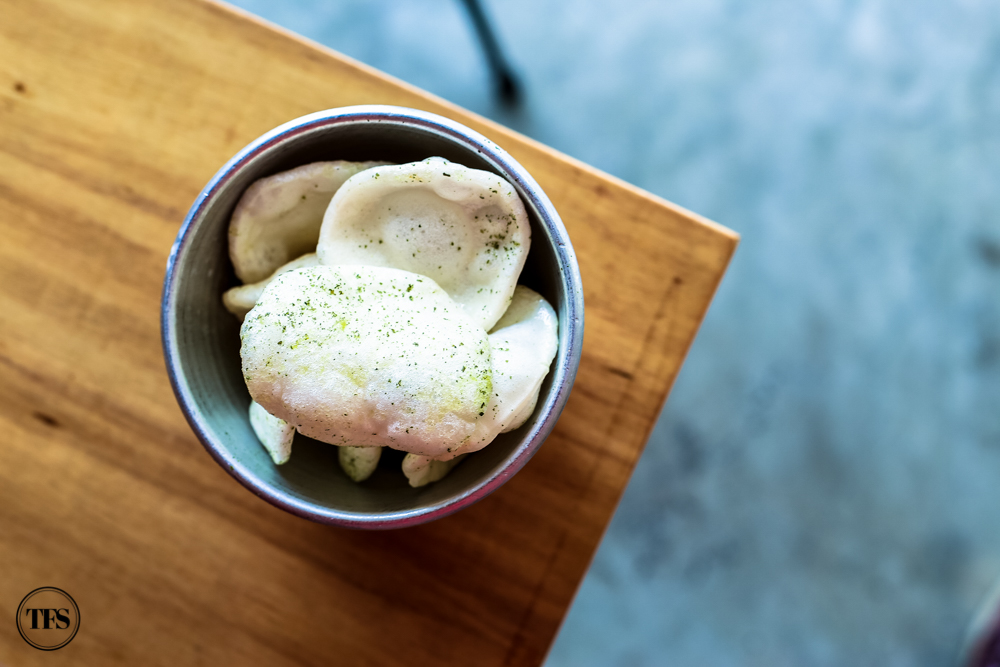 As soon as we sat down, we were served a cup of Kropek sprinkled with seaweed powder. As we looked around us, the customers were certainly geeks of this place, knowing already what to order. Apparently at our table, we were strangers not knowing which was best to order for the 2 of us. Don't get me wrong. It took us time to choose because every burger flavor seems interesting to try for us. Plus, the names are also school-themed, like Class President, The Principal, etc. But after a while, we narrowed our choices and finally ordered 2 burgers for us.
Straight Aes was my choice. Going for a perfect combination of toppings I like, Burger Geek's famous smashed patty, American cheese, lettuce, tomato, shitake mushroom, sautéed onions, and BBQ sauce. Its soft potato buns felt so right with all the flavors celebrating altogether, especially the crusty burger patty.
For my main man, Class President tops among his choices. Still the same smashed patty with American cheese, lettuce, tomato, crispy bacon, shitake mushroom, onion rings and BBQ sauce. You read the ingredients, it's a mouthwatering juicy-licious burger fit for a president. Admittedly, he chose a better flavor than I did! This is a winning one!
Burgers and milkshakes are commonly understood as a good combo. Just because of that, we had to order one Chocolate Milkshake, even if it's not really the best in town.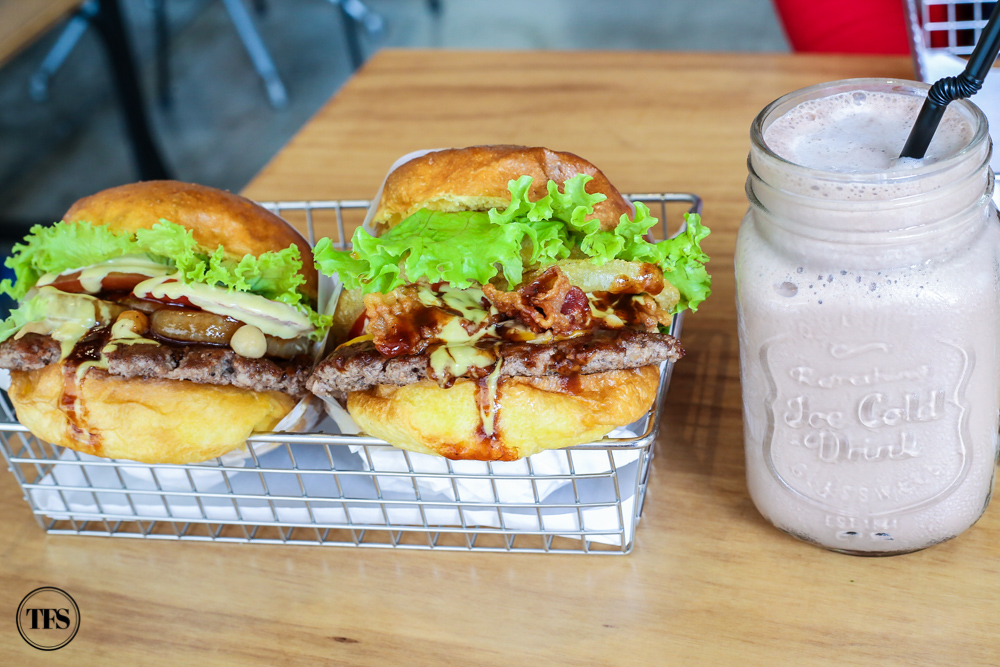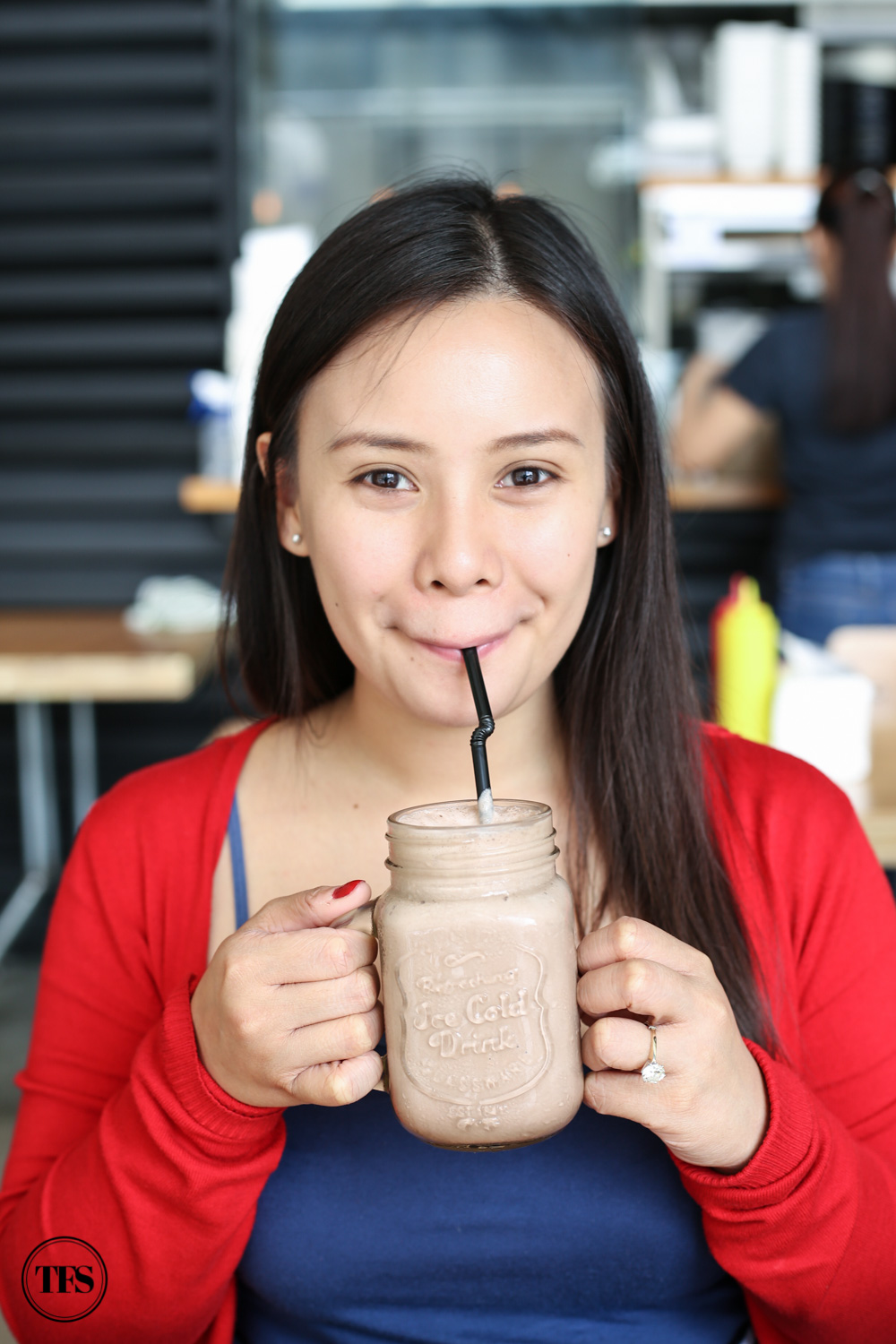 Like a little girl enjoying my milkshake.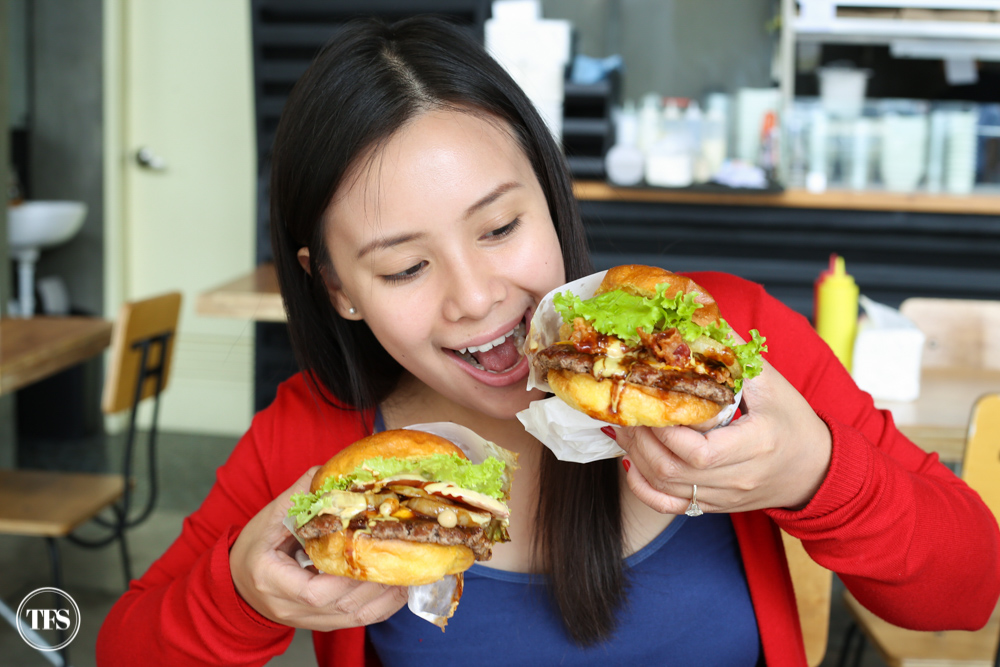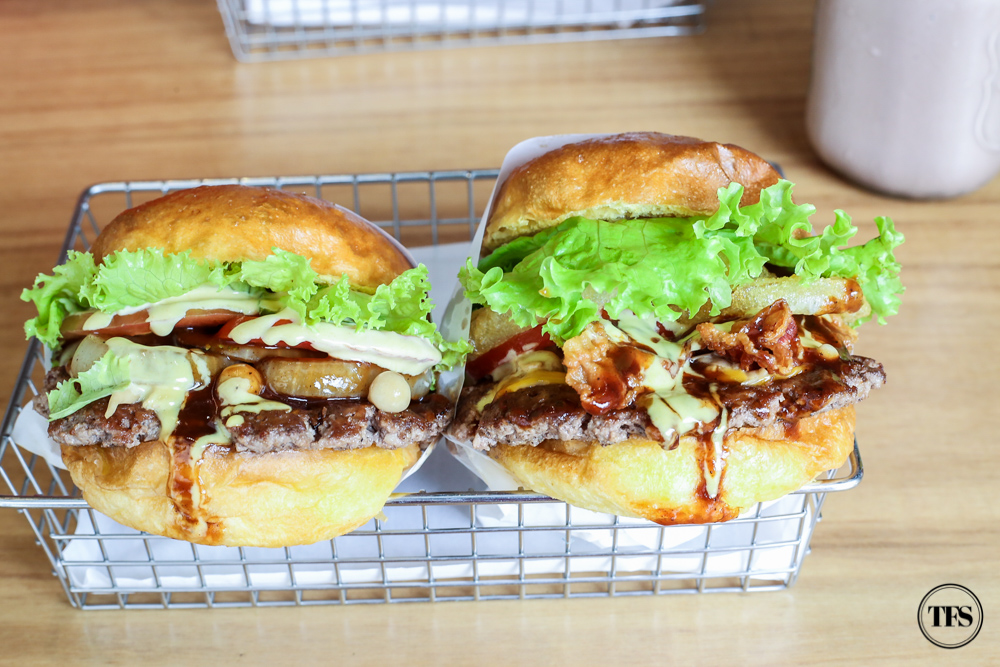 What was missing at Burger Geek? I say desserts! Where art those desserts when you needed them the most? Sad to say, the meal isn't complete without the desserts. The Chocolate Milkshake satisfied my demand for desserts anyway.
The Ambiance: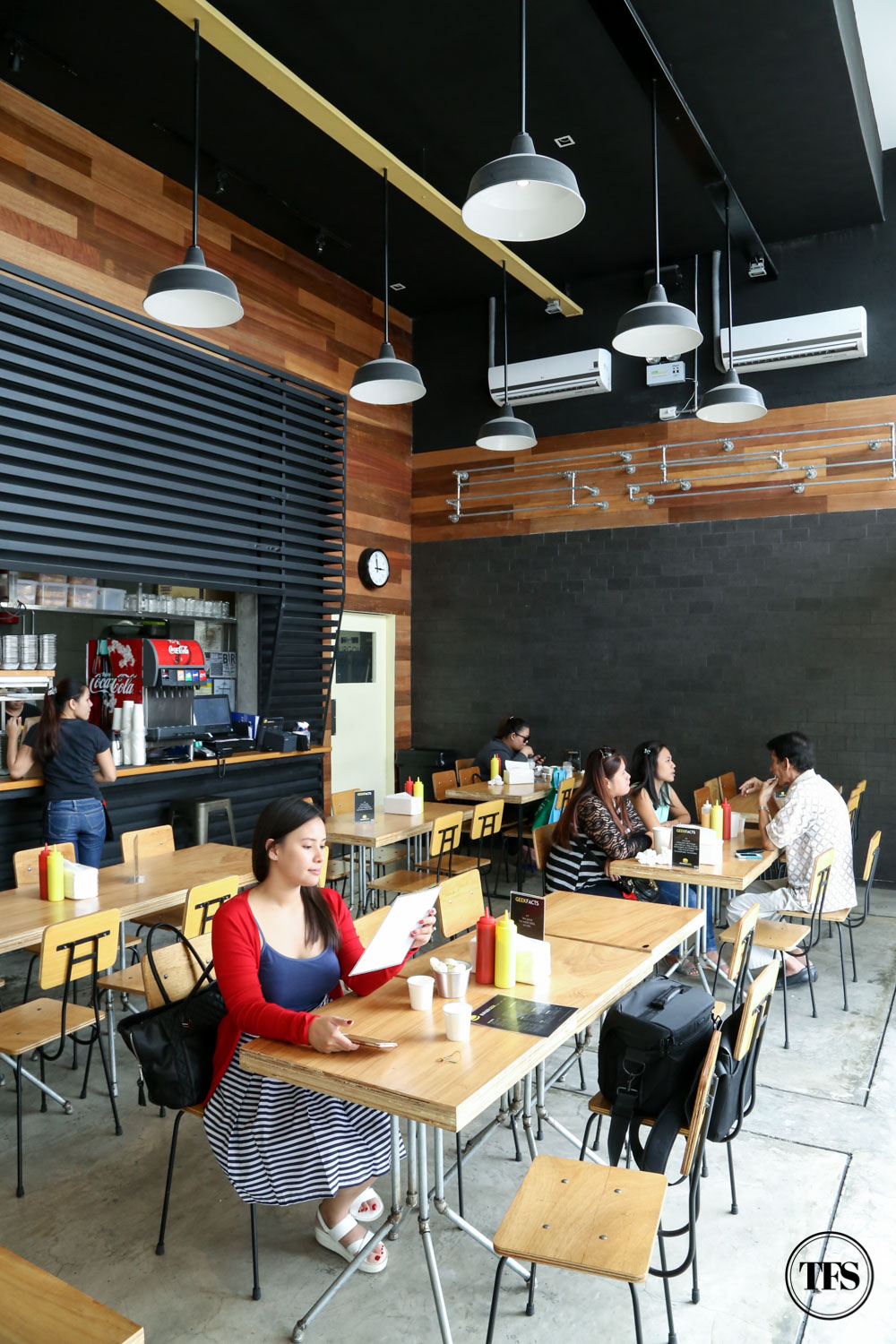 Atmosphere of a classroom-inspired restaurant with a blackboard on one side and periodic table of burger elements. Each table will put you to school, giving you one burger fact you should know.
On a weekday afternoon, the space seemed to be enough for the crowd. I bet on a weekend or during weekday dinner time, the chairs might be too small for the expected burger-loving crowd.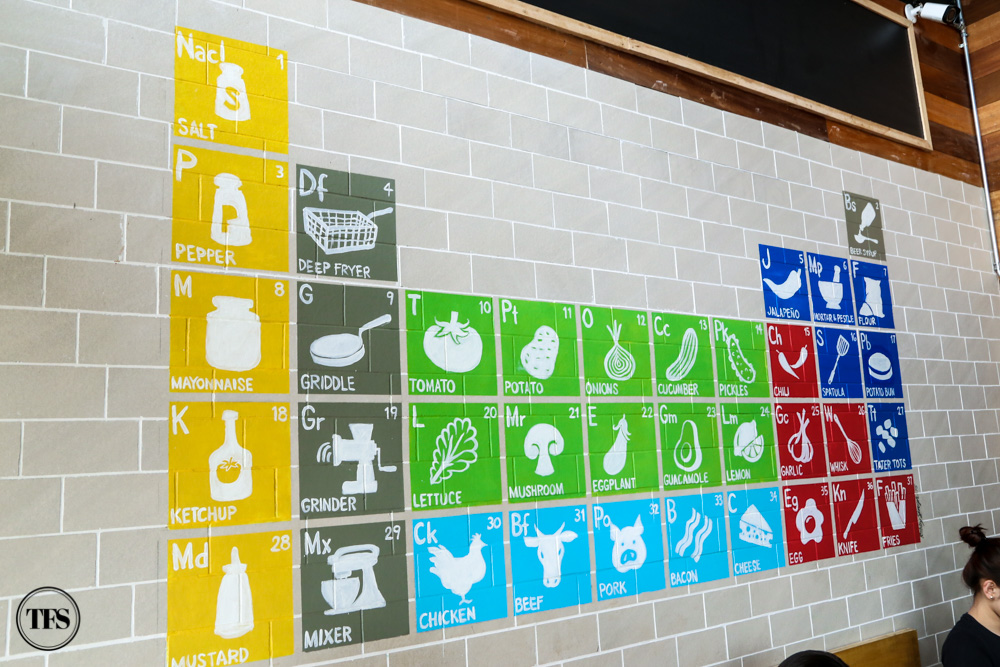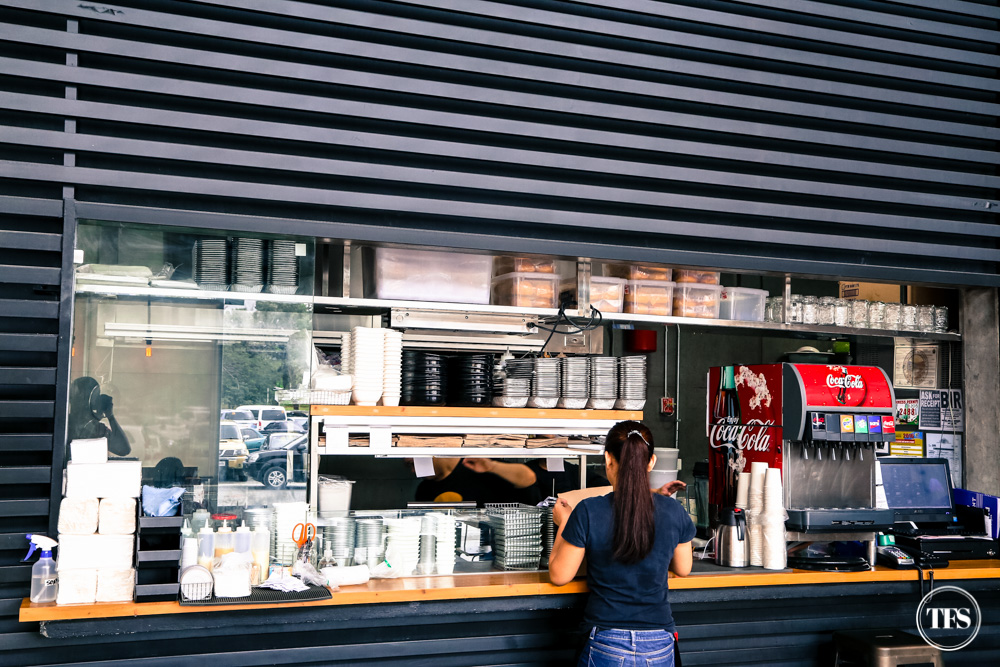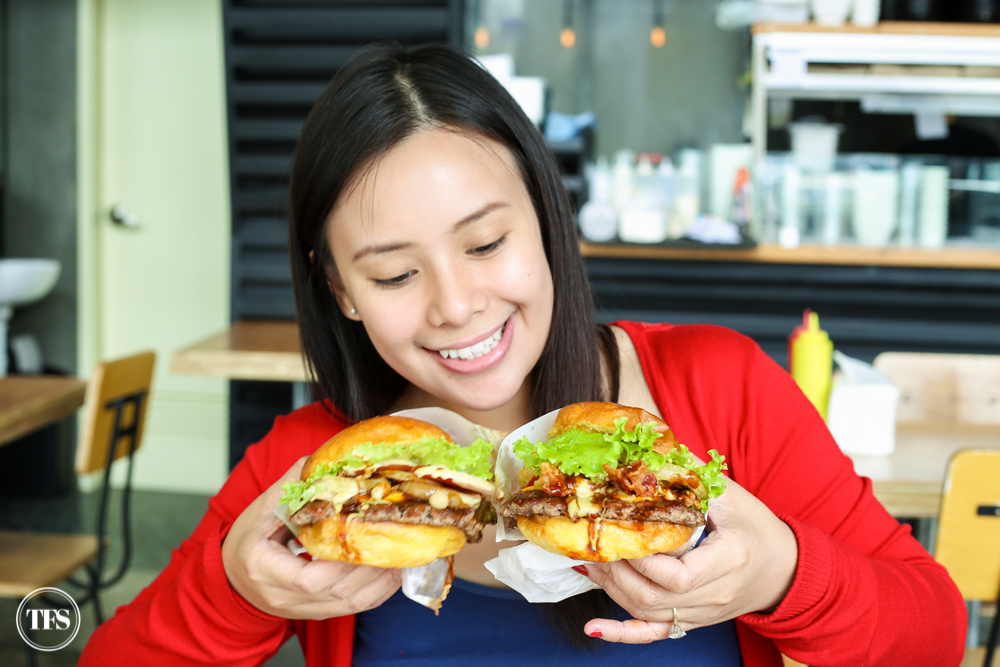 What do you think of Burger Geek in Alabang?
Share with me your thoughts!
Stay updated and Subscribe to The Food Scout for Free!
Pray, Eat and Love.
Cheers,
The Food Scout
---
Location: Molito Commercial Complex, Alabang, Muntinlupa City, Metro Manila, Philippines
Operating Hours: 11:00AM-11:00PM
Contact: (+632) 801-2903
Facebook: https://www.facebook.com/Burger-Geek-805581849523785
Budget: PHP300++
Rate
Food            9/10
Ambiance  8/10
Service        9/10
Cost             9/10
Overall        8.75/10