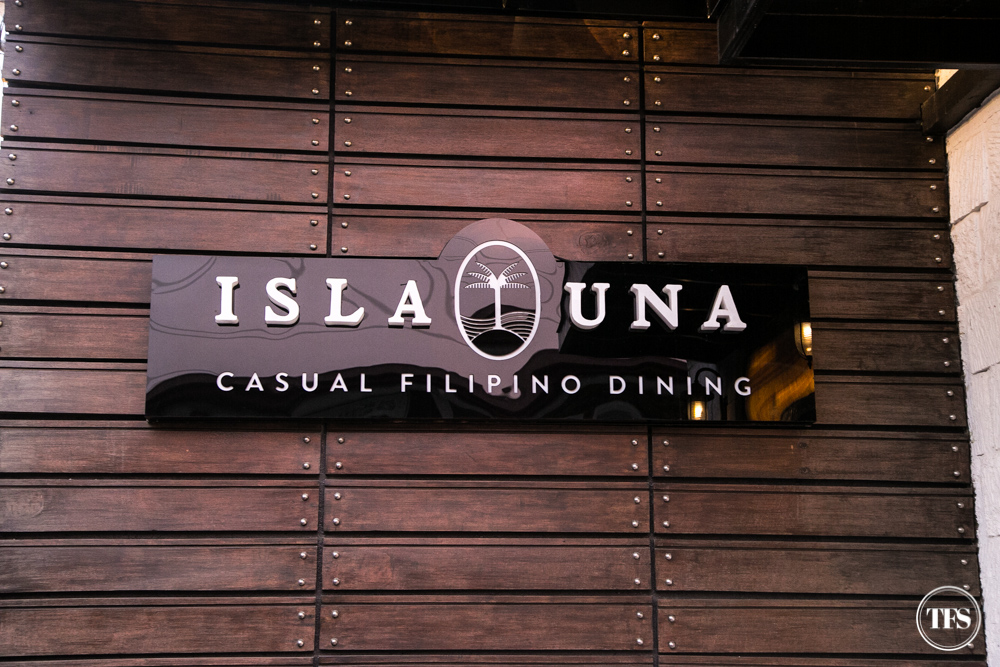 City Golf in Ortigas houses some of my favorite casual dining restaurants, Uncle Moe's and Frankie's. Before, these 2 were the only reasons I take the turn to City Golf. Now, I'm adding one new restaurant to that list. And that is Isla Una, a casual Filipino dining place.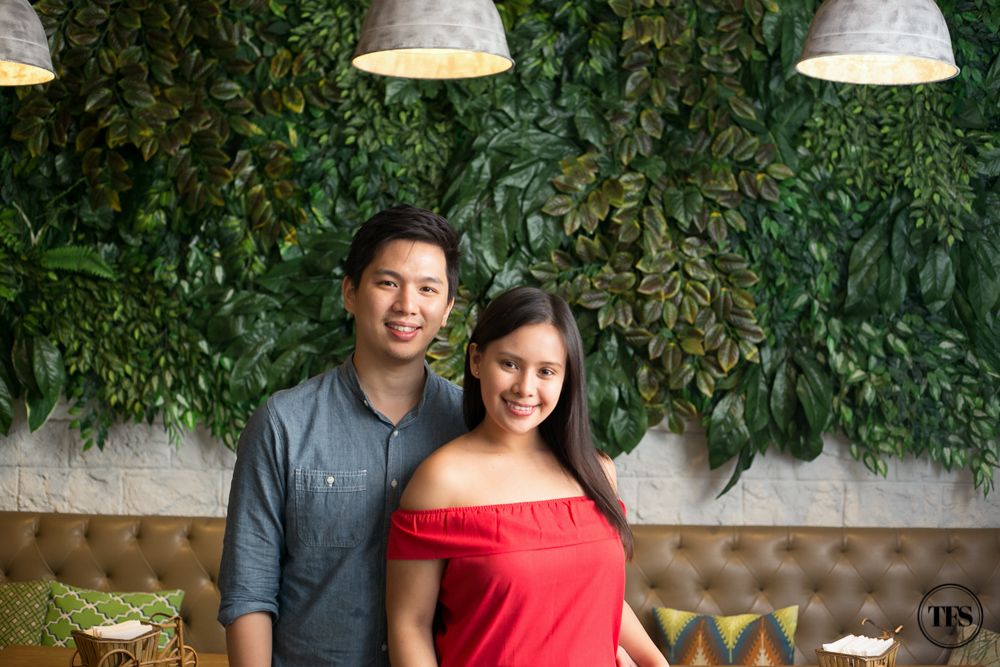 I already visited Isla Una twice. First was with O. Second was with the whole family to celebrate Mother's Day after attending worship service in our church, CCF. Convenient for everyone, Isla Una became a top choice since it is located a few meters away from CCF. Plus, I knew Filipino food is the safest choice mom would appreciate. In other words, wherever there is Crispy Pata, mom is there to give it a try. Here, I'll share with you what O and I had for dinner during our first time at Isla Una.
The Food: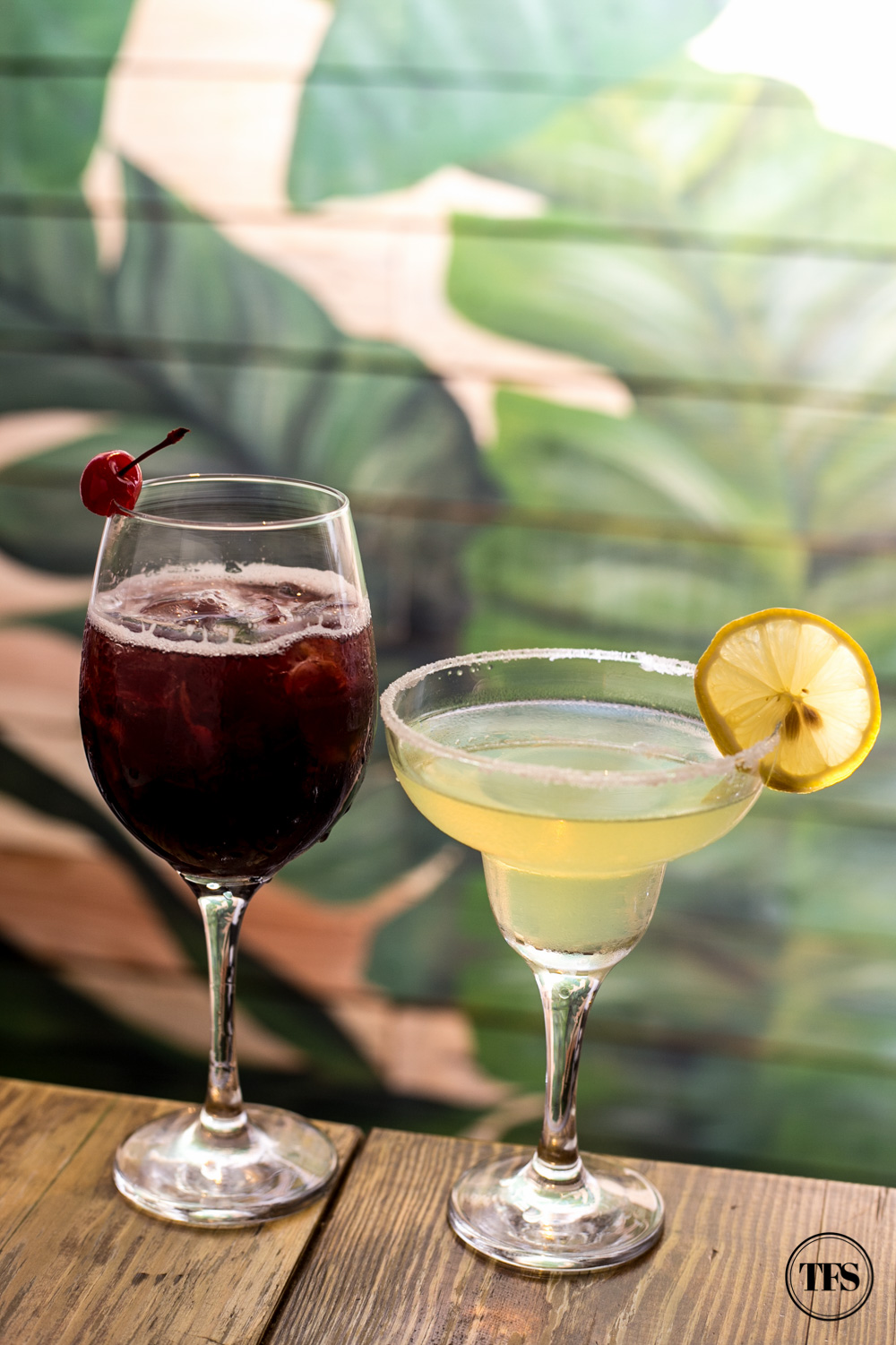 Isla Una embraces Filipino products, giving them the spotlight when it comes to their beverages. Tapuey and Bugnay based cocktails I tried were commendable, refreshing with a kick. I had Mariposa, a mix of lime juice and el jombre and Mayora, Bugnay wine with Royal and pineapple juice.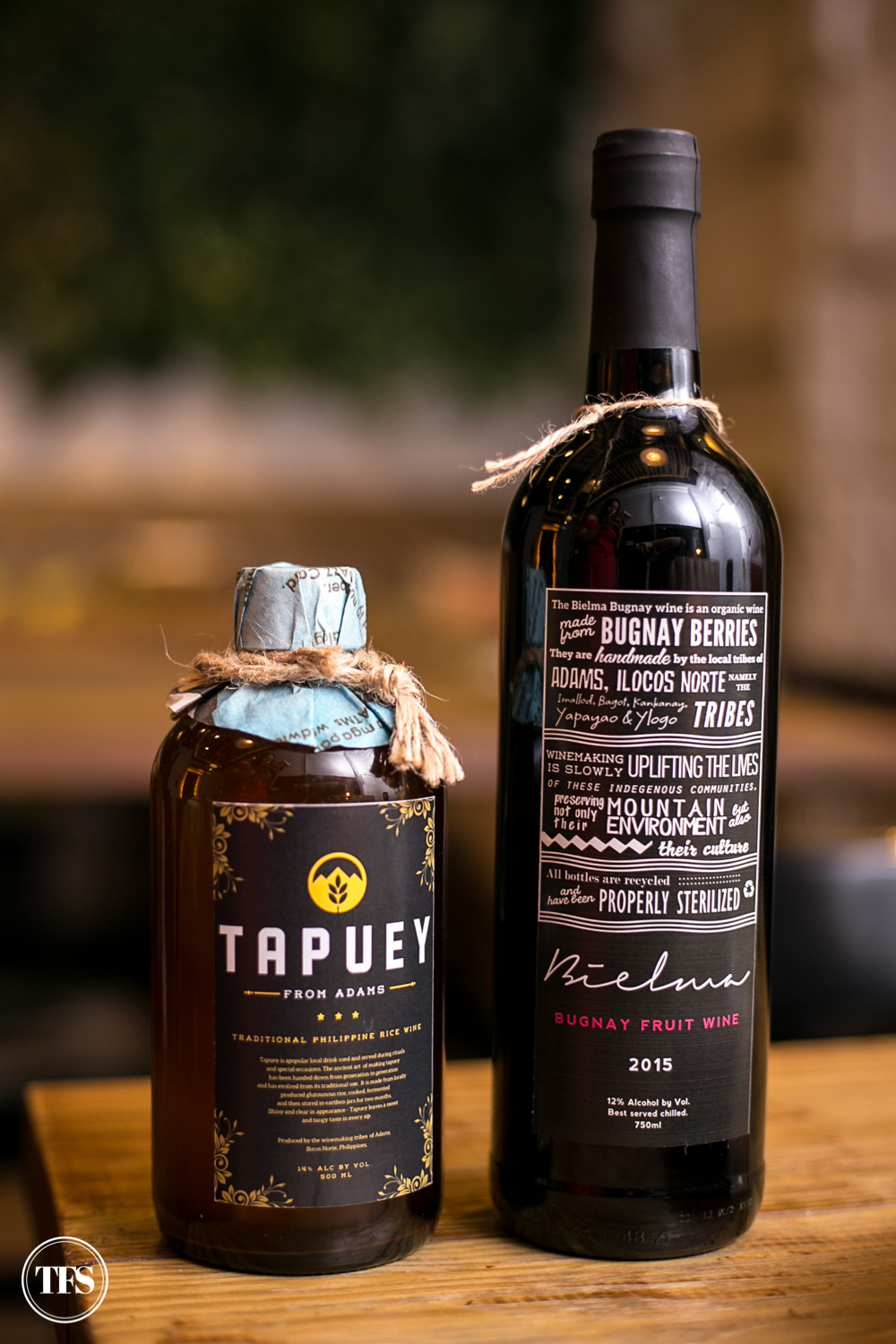 Our server recommended Yamang Dagat for our soup dish. Prawns, squid and mussels cooked in a flavorful broth of garlic, ginger and coconut milk. Fist bump to him, we have no regrets digesting this yummy seafood soup in our tummy.
At a glance, this dish could be mistaken as a plate of sisig. Originated from Ilocos region, Kampukan is a combination of grilled pork belly, onions, black peppers, and secret local spices. The taste has a similarity with the all-time favorite sisig, only, the spices are stronger in this one. Between the two, sisig still has my vote.
Once in a while, Prawn Aligue might seem like a good idea. Sliced prawns immersed in creamy aligue sauce. Even if in reality, it's a deadly dish. Haha!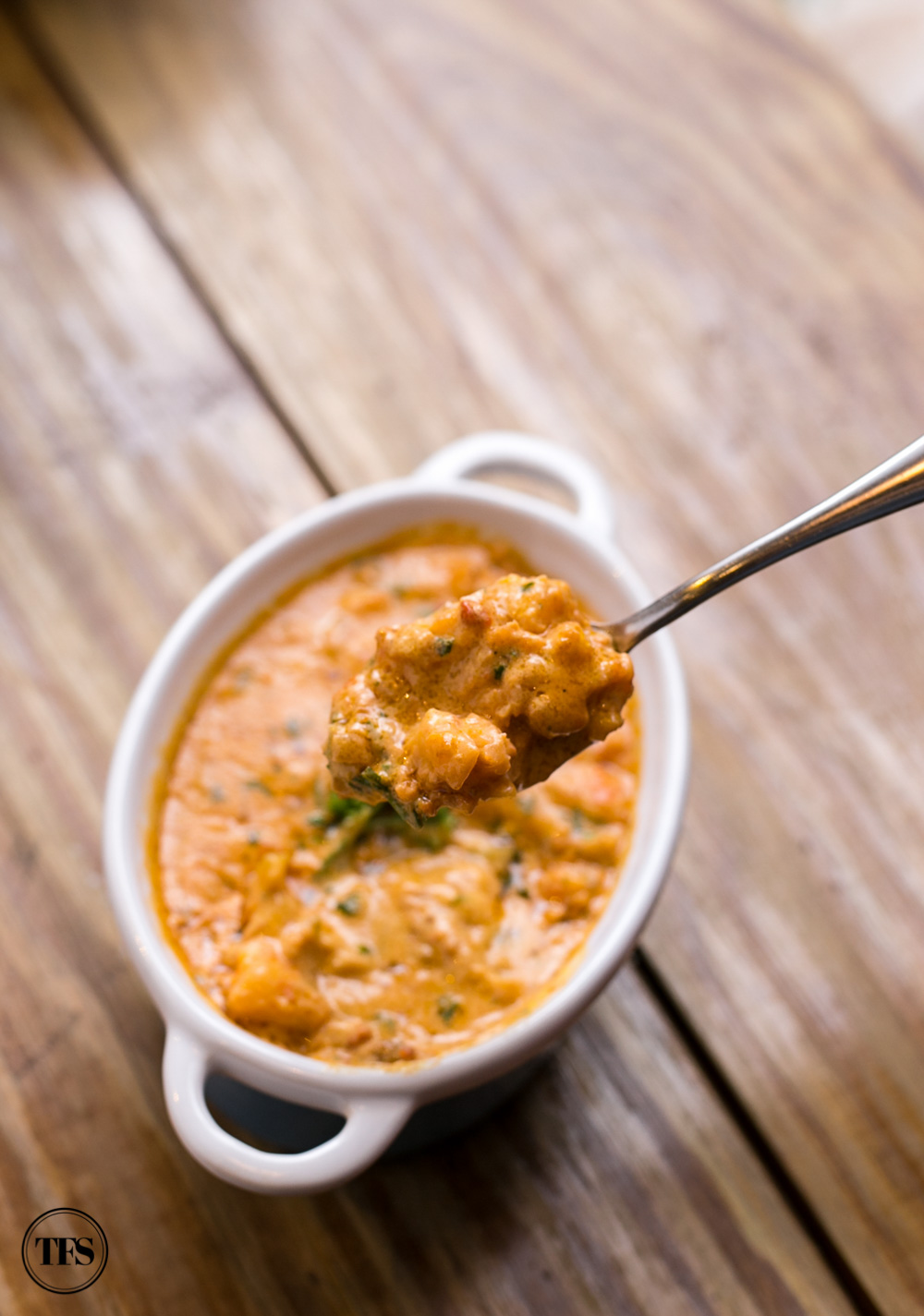 Take a look at that spoon of Prawn Aligue closely. Ayayay! It's impossible to resist!
Isla Una's version of this Ilocano specialty, Poqui-Poqui is grilled eggplant, finished off by oven-baking with various spices and kesong puti. I dig this!
Of course, in any Filipino restaurant, you gotta ask for their Crispy Pata! This is the test of real Filipino restaurant if they can deep-fry their Crispy Pata perfectly. In our 2 visits to Isla Una, we all agree it is crunchy and flavorful on the outside and simply moist and tender inside.
Kare-Kare is presented the classic way every Filipino wants their Kare-Kare to be like. Filipino stew of ox feet, ox shank, tripe, and native vegetables in ground peanut sauce. Found comfort in this with its extra peanuty sauce.
Unusual Filipino desserts are served in Isla Una. Chiffon de Leche for example is chiffon cake topped with a layer of blow-torched Leche flan. Inside, it is soft and moist, with sweetness that's not overpowering.
Palitaw is treated differently here. A better version I believe, Yema Palitaw is still the same sticky rice coated with coconut but with gooey yema filling.
The Ambiance: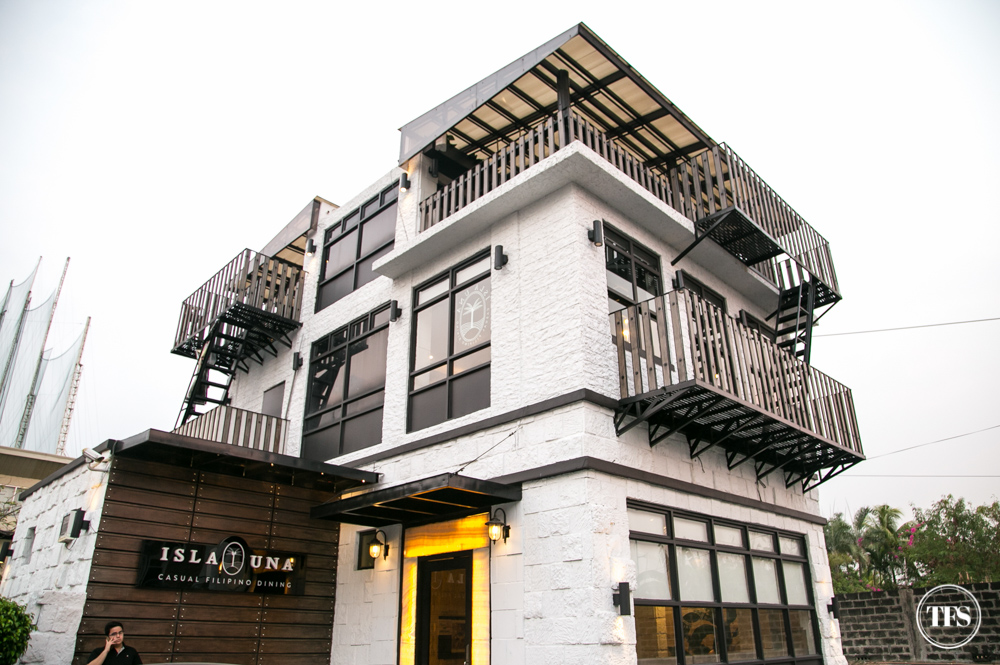 In this 3-storey building, you get to experience Isla Una with different ambiances. First floor would be more family style, chic rustic garden interiors with greens and woods dominating the place. Second floor would fit men who enjoy a bottle of beer and their NBA or UFC match playing on TV. 3rd floor would get the attention of yuppies wanting to hang in a cozy outdoor atmosphere, yet still under the roof.
Just a special mention. The servers, interns at that time, were really clever. It wasn't difficult to choose from the pages of their menu because our server explained each dish very well. I also found out it was their last internship day that time. I wish all servers at Isla Una were like them, friendly and diligent.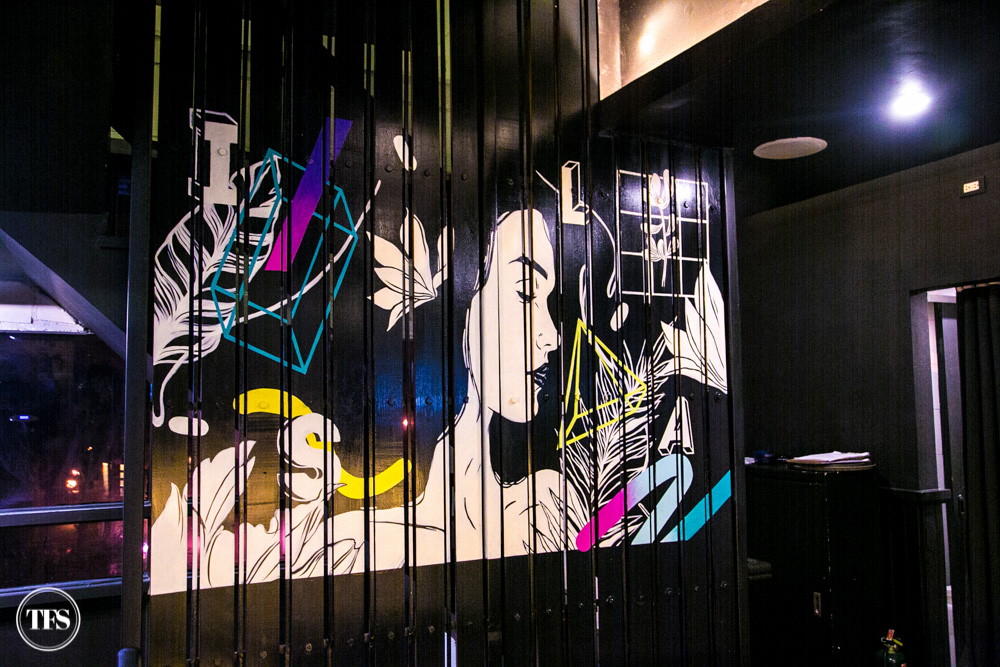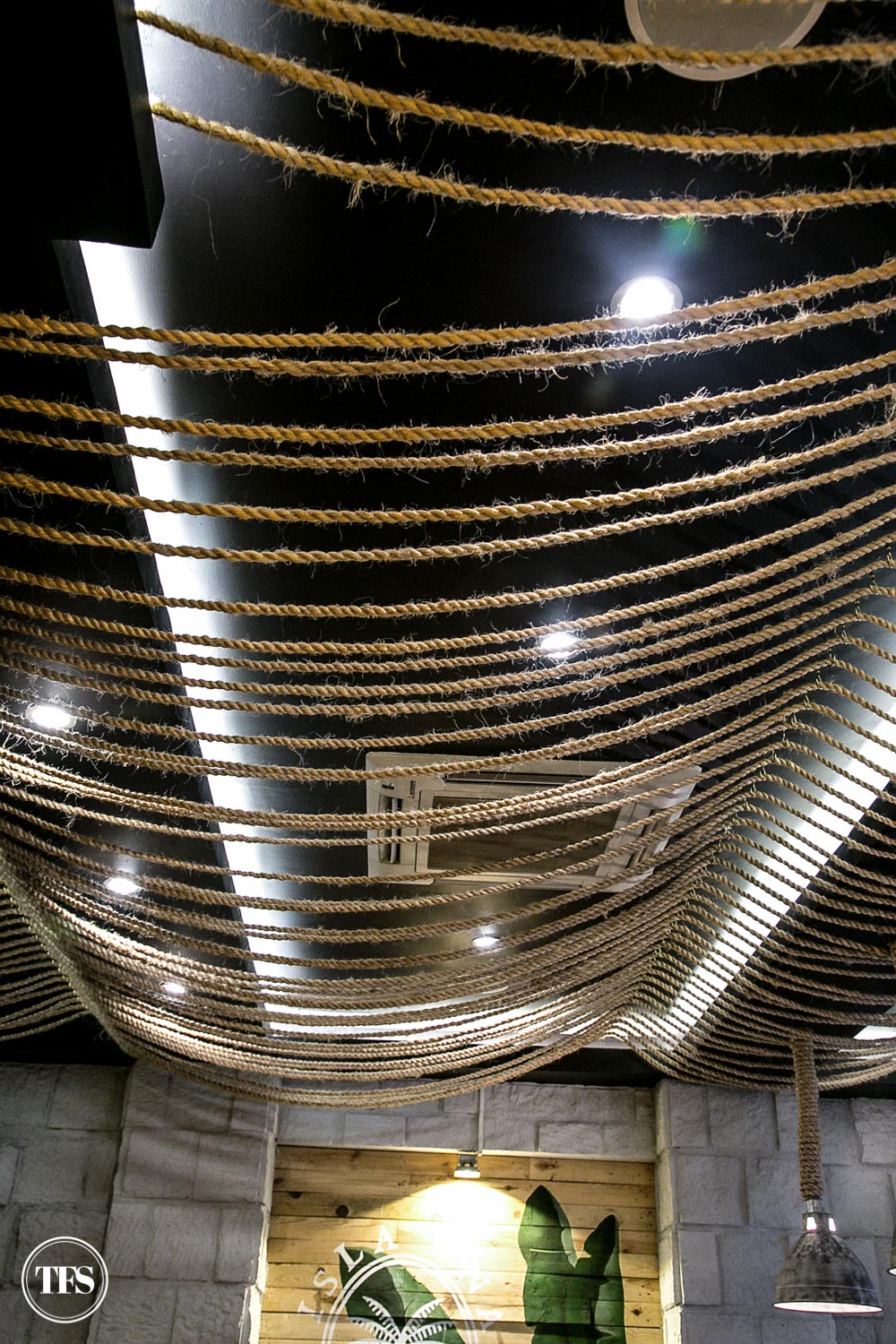 I missed taking a photo of the 3rd floor because it was packed with the young ones. It looked like a private event so I didn't dare to intrude or anything. Haha! I forgot to mention, Isla Una is open until 3AM, every single day!! You know where to hang around when you're in the Ortigas area guys. 🙂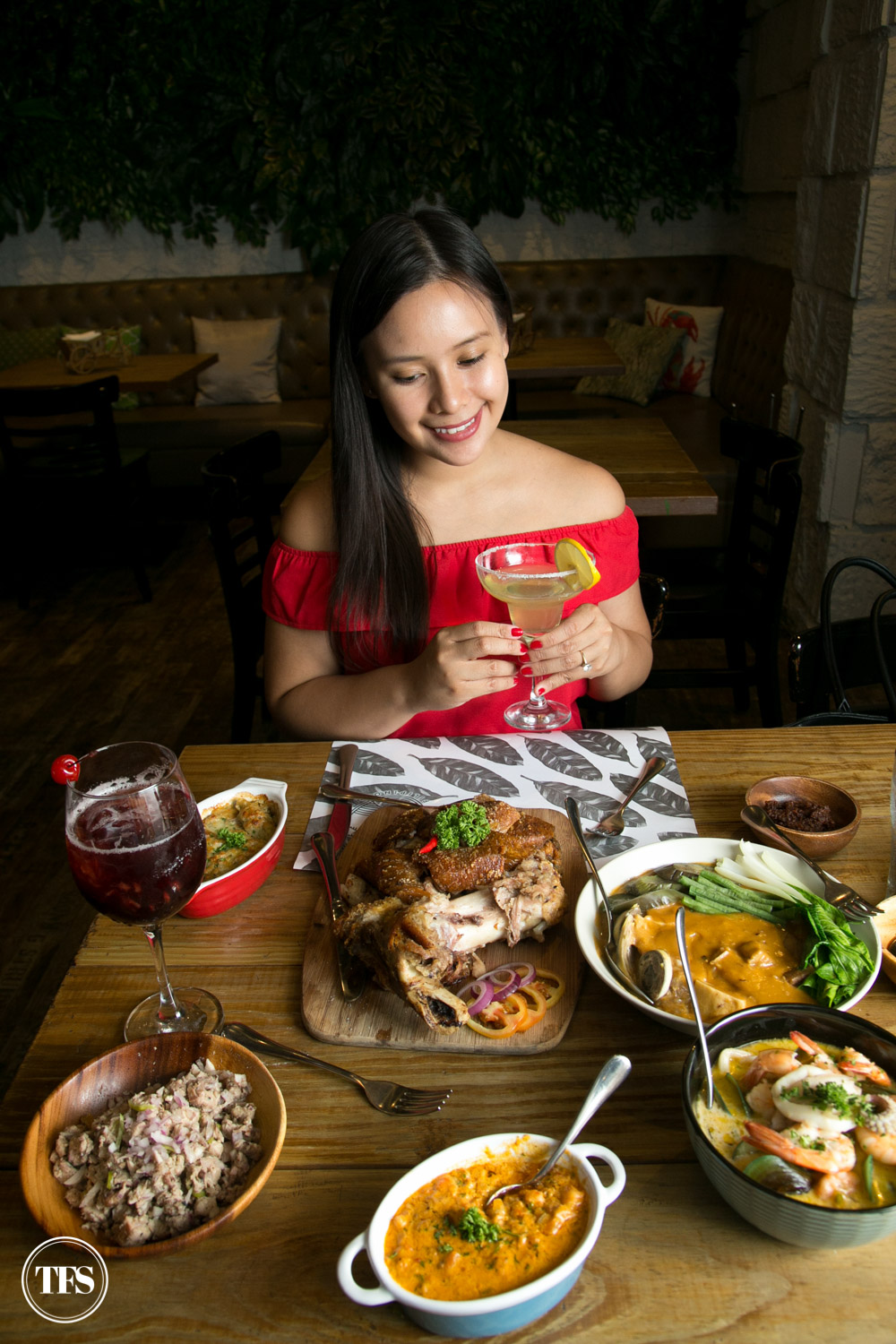 What do you think of Isla Una in City Golf Ortigas?
Share with me your thoughts!
Stay updated and Subscribe to The Food Scout for Free!
Pray, Eat and Love. 
Cheers,
The Food Scout 
---
Location: City Golf Plaza, Julia Vargas Ave. Ortigas, Pasig City, Metro Manila, Philippines
Operating Hours: 11:00AM-3:00AM
Contact: (+632) 650-2153
Facebook: https://www.facebook.com/ISLA-UNA-960359777368503/
Budget: PHP400++
Rate
Food            8/10
Ambiance  9/10
Service        9/10
Cost             9/10
Overall        8.75/10