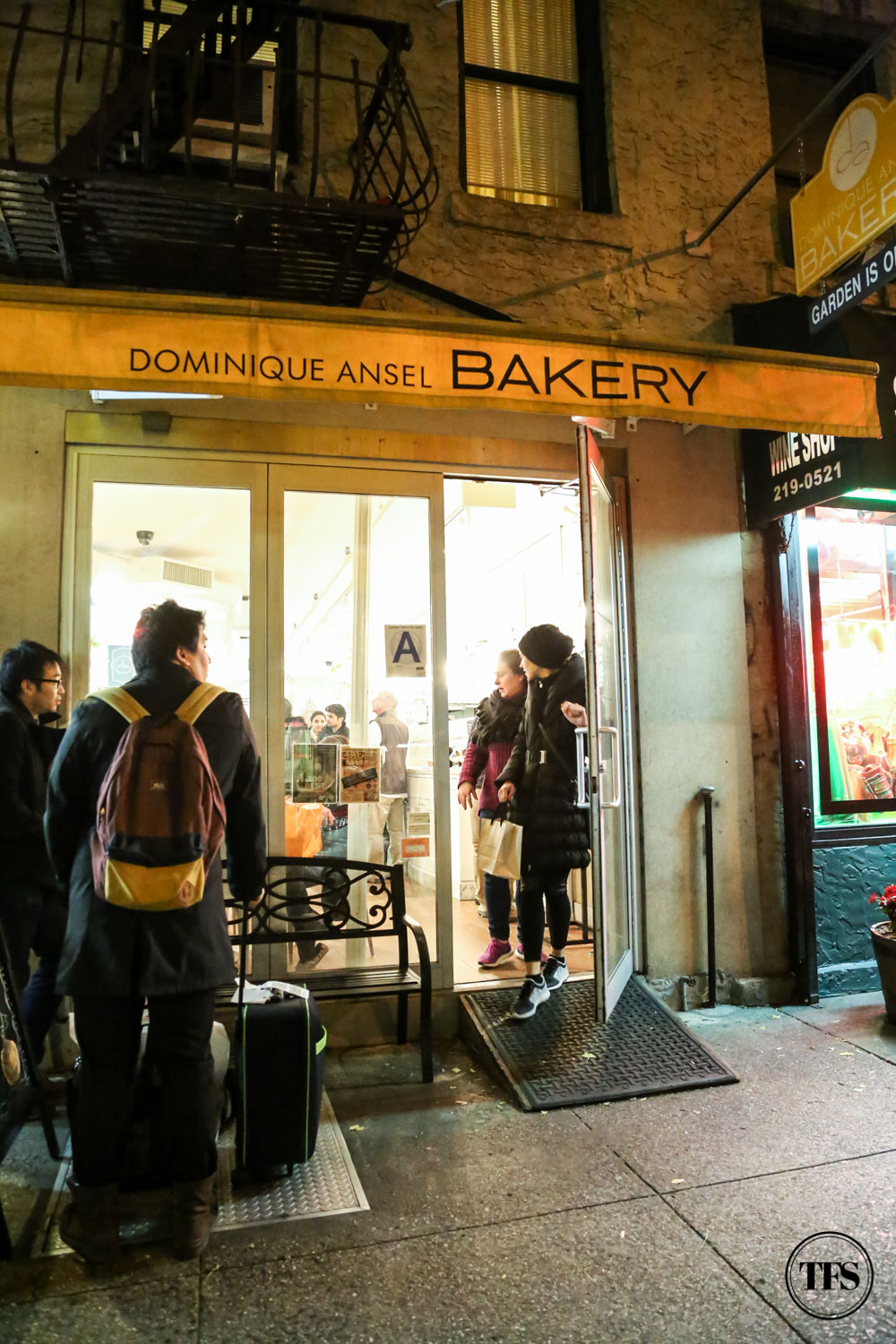 Have you heard of  the pastry called "Cronuts"? I bet you know what Cronuts are! For a time, the Filipinos participated in the donuts craze that started in New York. Here in Manila, I experienced long queues in Wildflour, Dolcelatte and other shops selling various flavors and versions of the once popular pastry, Cronuts.
I wanted to learn where it originated from. Luckily, a few blocks away from our hotel, mom and I walked to the Cronuts home, at Dominique Ansel Bakery.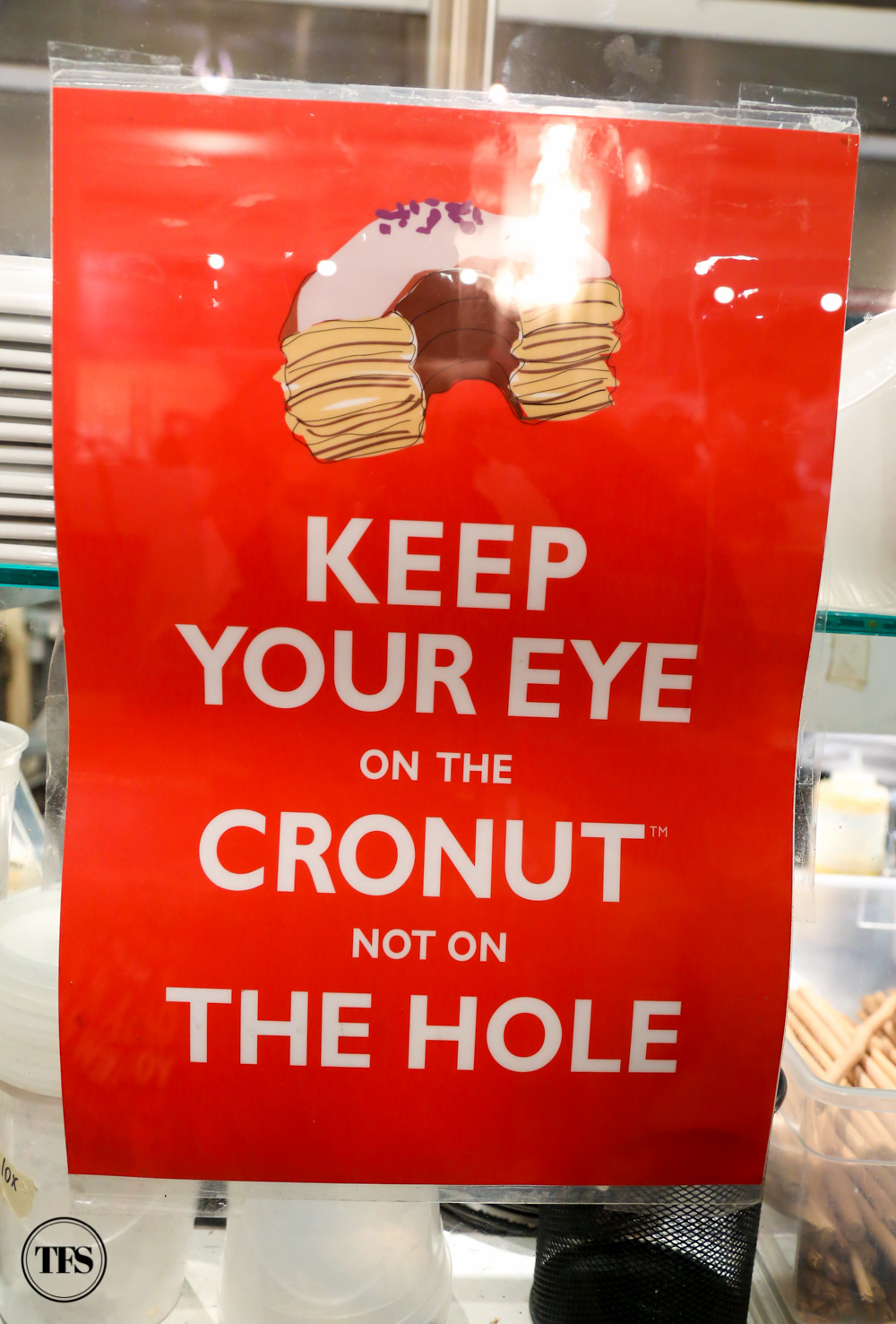 Dominique Ansel, an outstanding French pastry chef, opened his own bakery in November 2011 in New York City. A very successful start for him, Dominique Ansel Bakery was noticed immediately and received recognitions like Time Out New York's Best New Bakery of 2012 and Metromix's Best Bakery of 2012. That happened all within 4 months of opening its doors! Wow!
The Cronut® pastry is Chef Dominique's unique creation, a croissant and doughnut hybrid. The bakery only produces one flavor every month. It's a short time experience of one flavor but New Yorkers are always excited to find out what's next.
Ironically, I was eager to visit Dominique Ansel Bakery for his other pastries, not for his cronuts. Maybe because cronuts popularity have slowly died in the Philippines. It was just a fad.
We arrived the narrow shop of Dominique Ansel Bakery, excited to get our sugar fix. Then, we looked at the line, OH WOW MY GOSH! It was crazy long! We asked some people with their pastry bags how long they lined up, and they said, less than an hour to more than an hour. I was about to give it up for the day and move our visit to the next day. But mom made me think twice. She said, let's just go for it and line up. So, we did!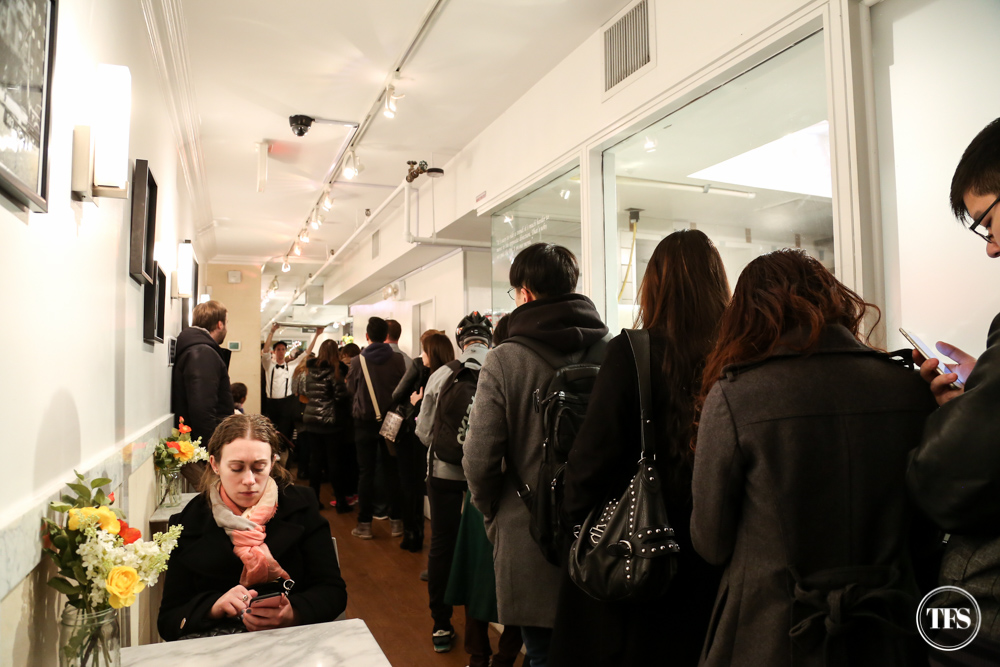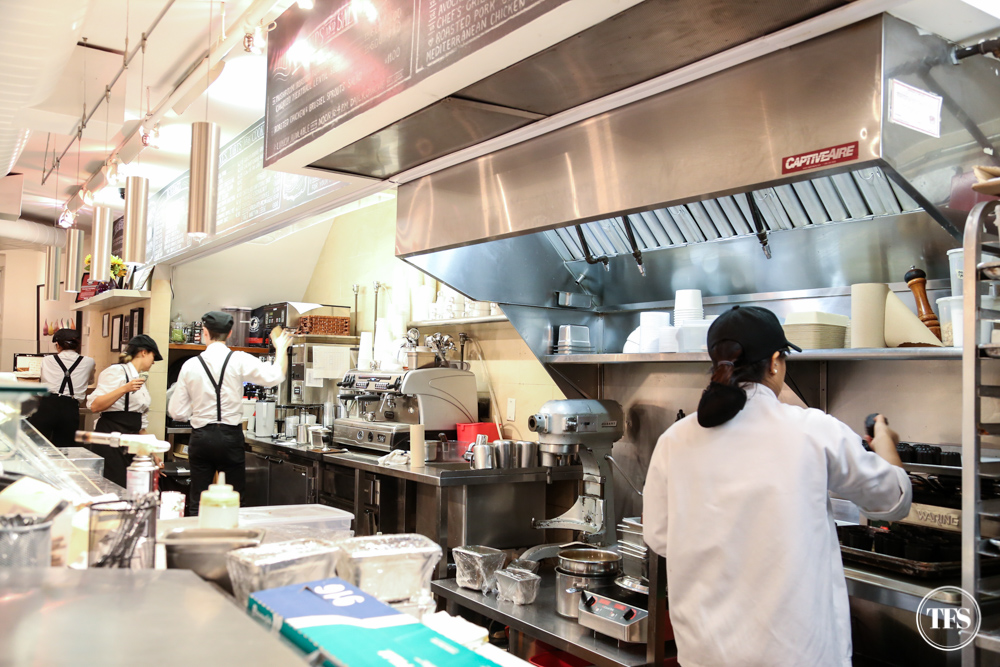 While waiting, I had all the time to observe the kitchen and watch them prepare different kinds of pastries. Also, the time to decide what to really get. Hahaha! In that 50 minutes of waiting, my mind kept on changing. I tell you, everything looks so pretty darn good!!! But I can't spend all our money on pastries. Haha! I only decided when I was the next one to order.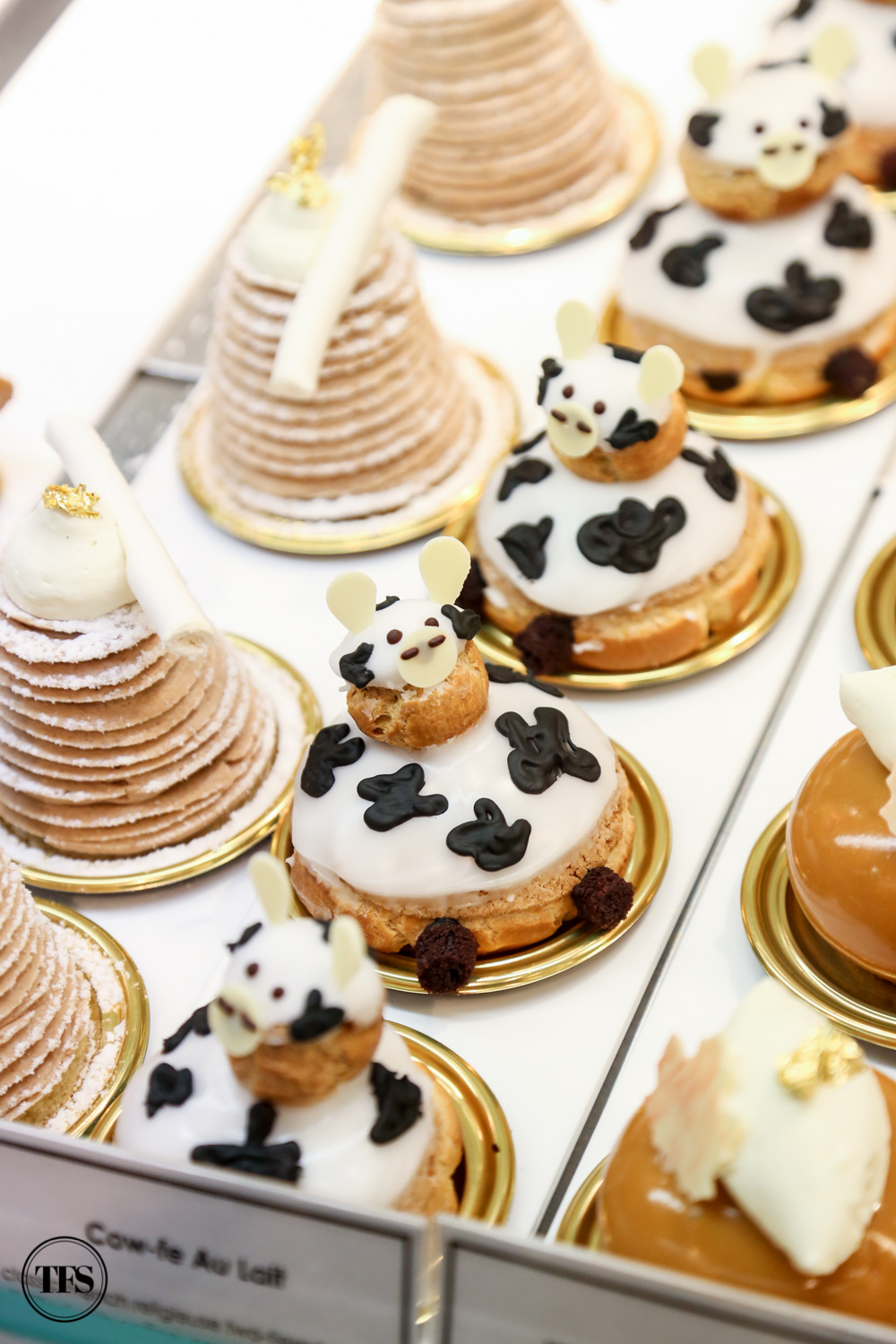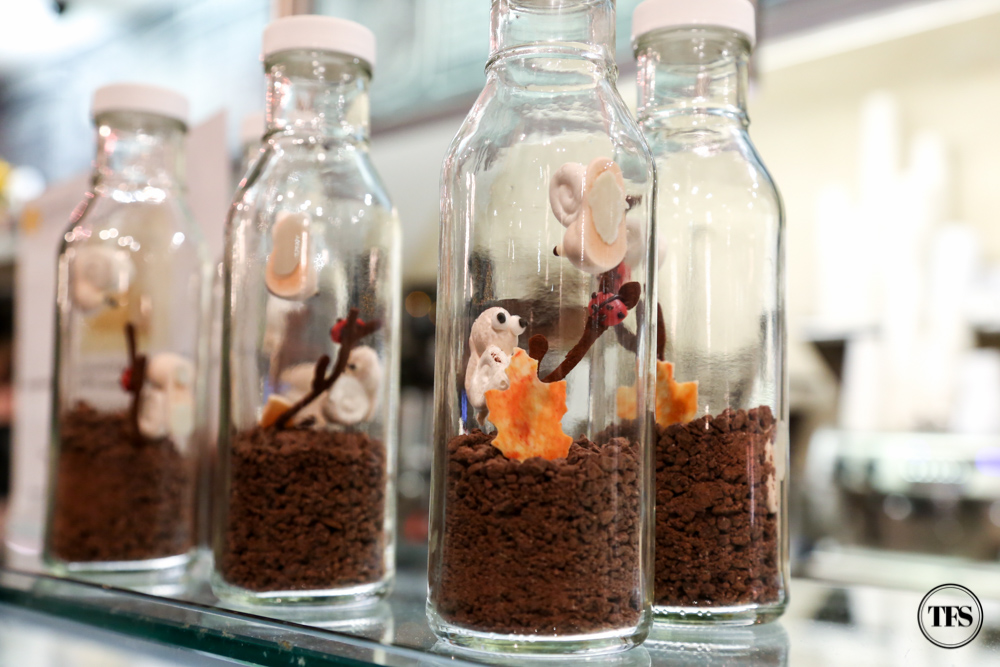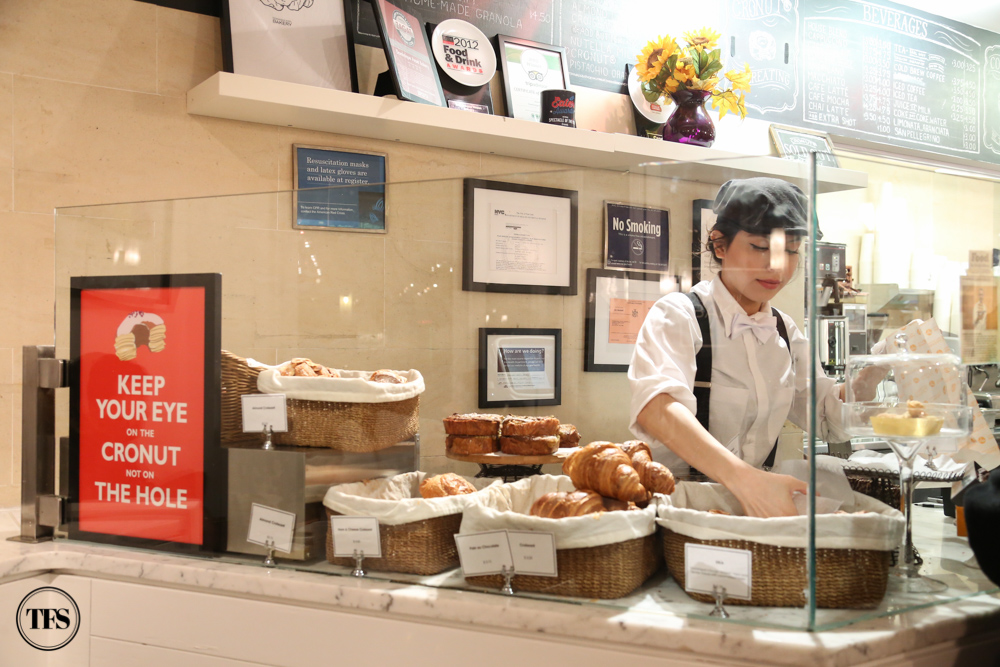 Finally, after 50 minutes of waiting, my turn to order!!!
I saw a lot of people holding a stick of Frozen S'more and I was influenced to get one for myself. Frozen S'more is the best!!! It is a chewy ice cream wrapped in chocolate feulletine, enveloped in melted marshmallow. It is served on an applewood-smoked willow branch, a thick and sturdy stick.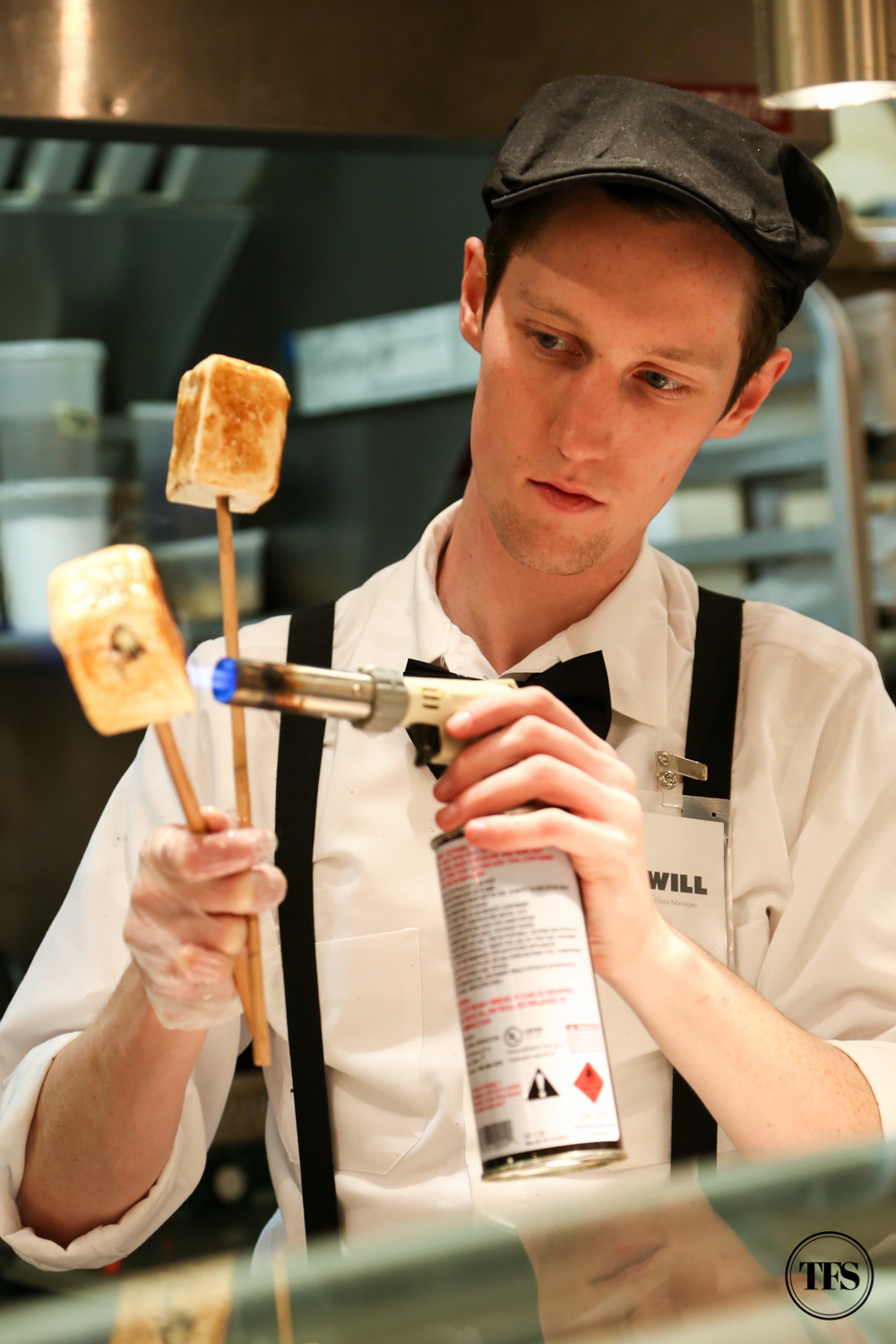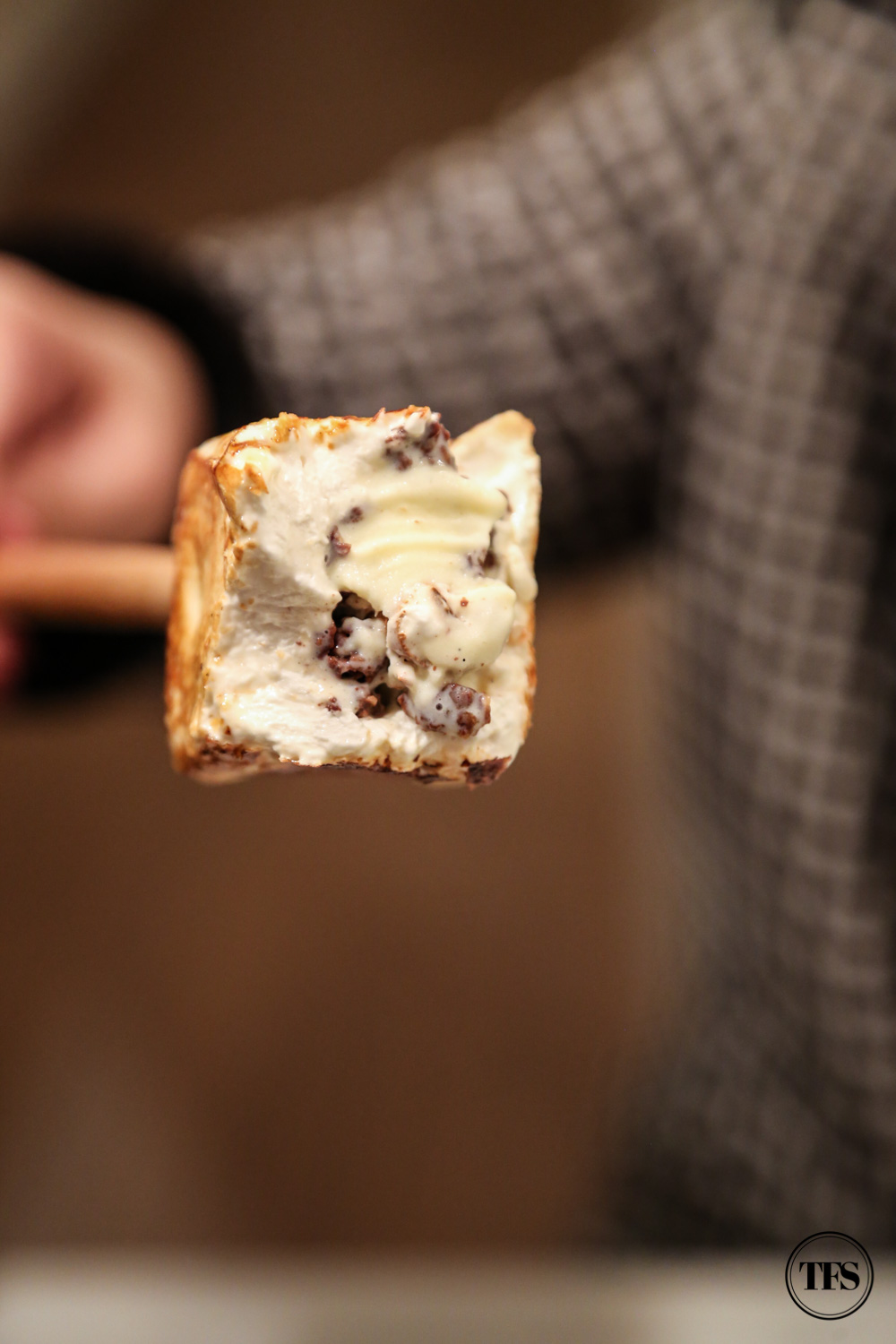 An excellent experience in every bite! Just an order of this justifies my long wait. It's worth the wait!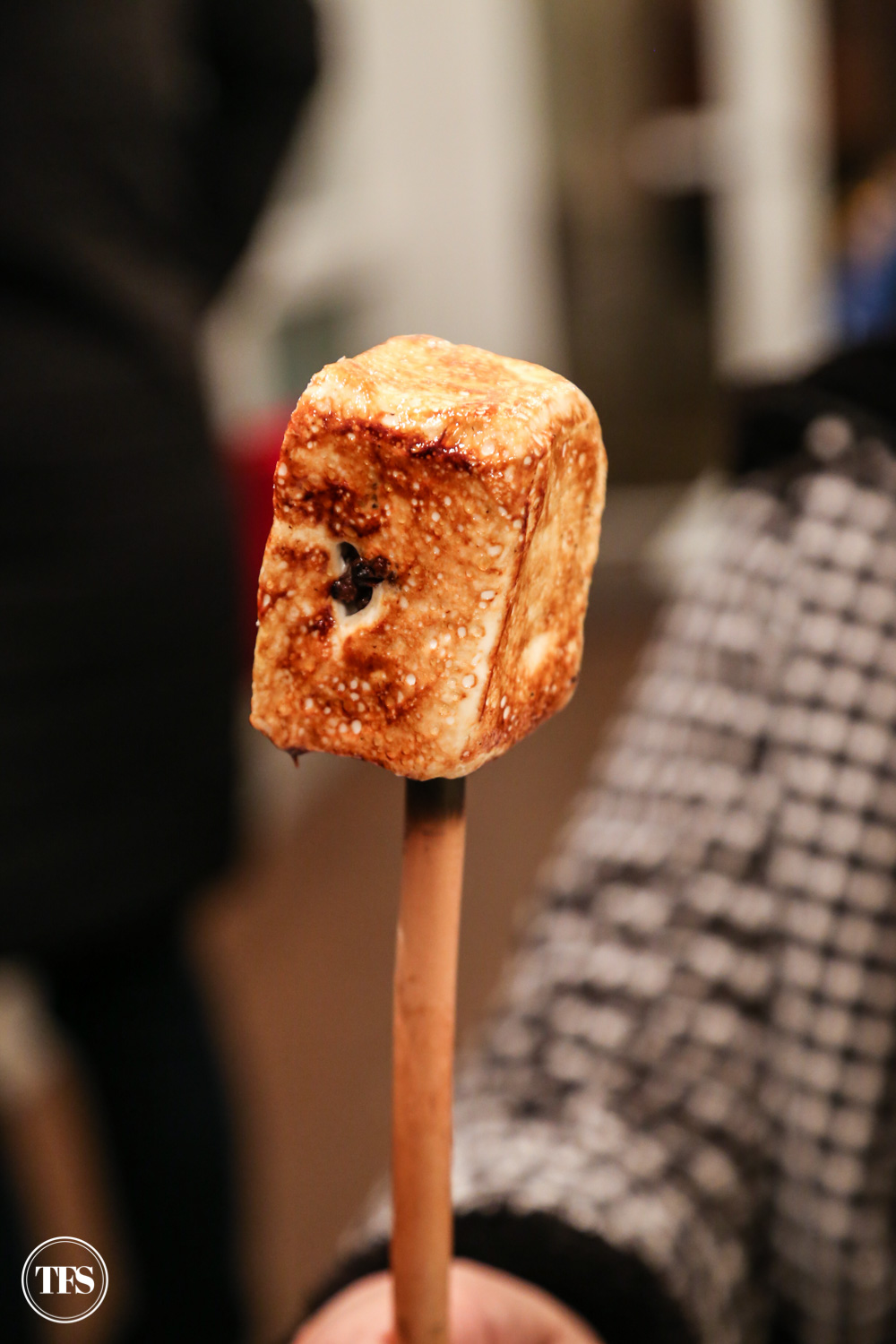 An alternative to cronuts is this, Dominique Kouign Amann (DKA).The texture is tender, flaky with a caramelized crunchy crust. For some reason, I prefer this flaky pastry than cronuts. I find it heavenly with the right amount of sugar!
We've seen cookie shots in hipster pastry cafes. But Dominique Ansel's version stands out for its chewy glass-shaped chocolate chip cookie filled with organic milk, which is cold-infused with Tahitian vanilla bean for 24 hours. Hats off to this Chocolate Chip Cookie Shot!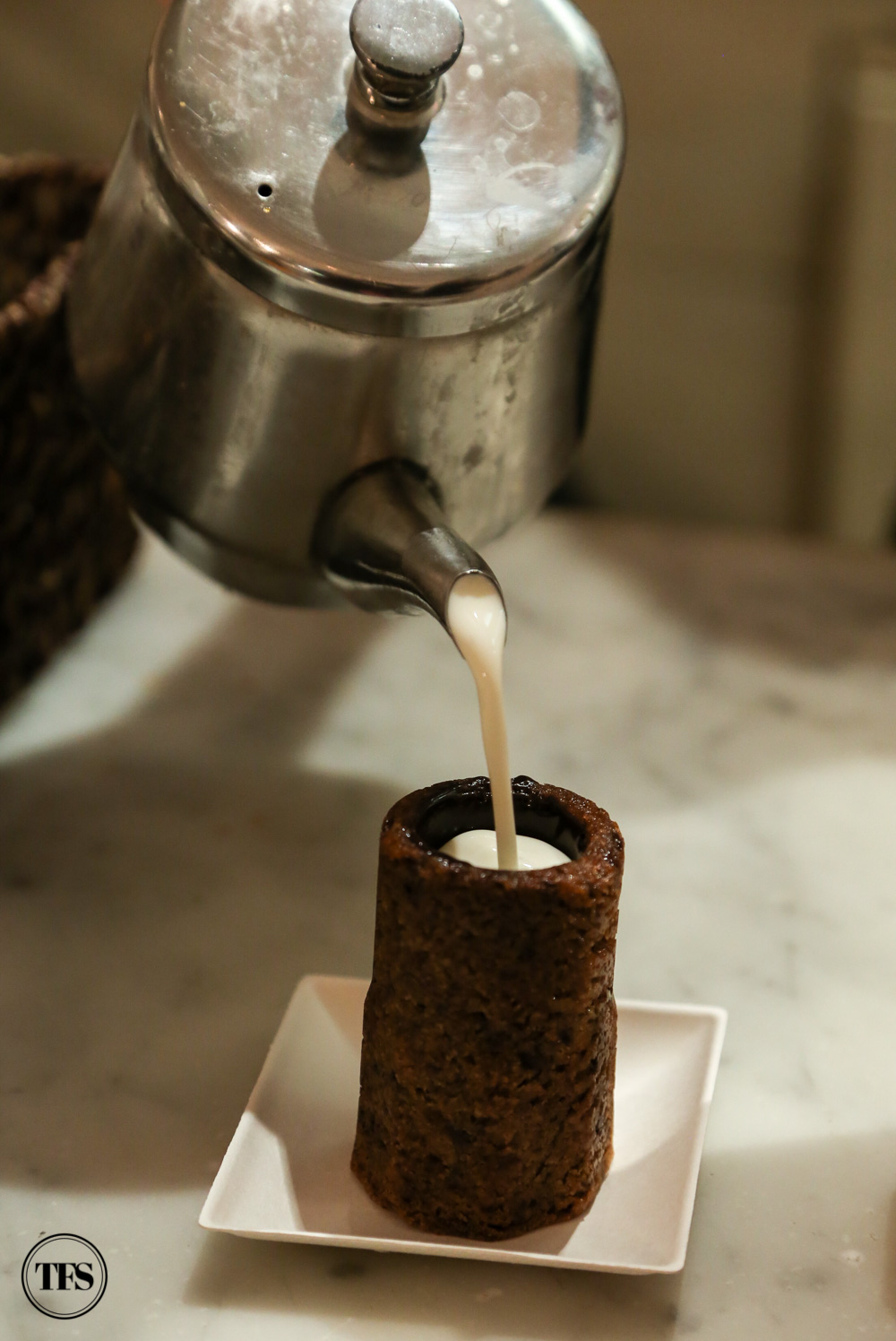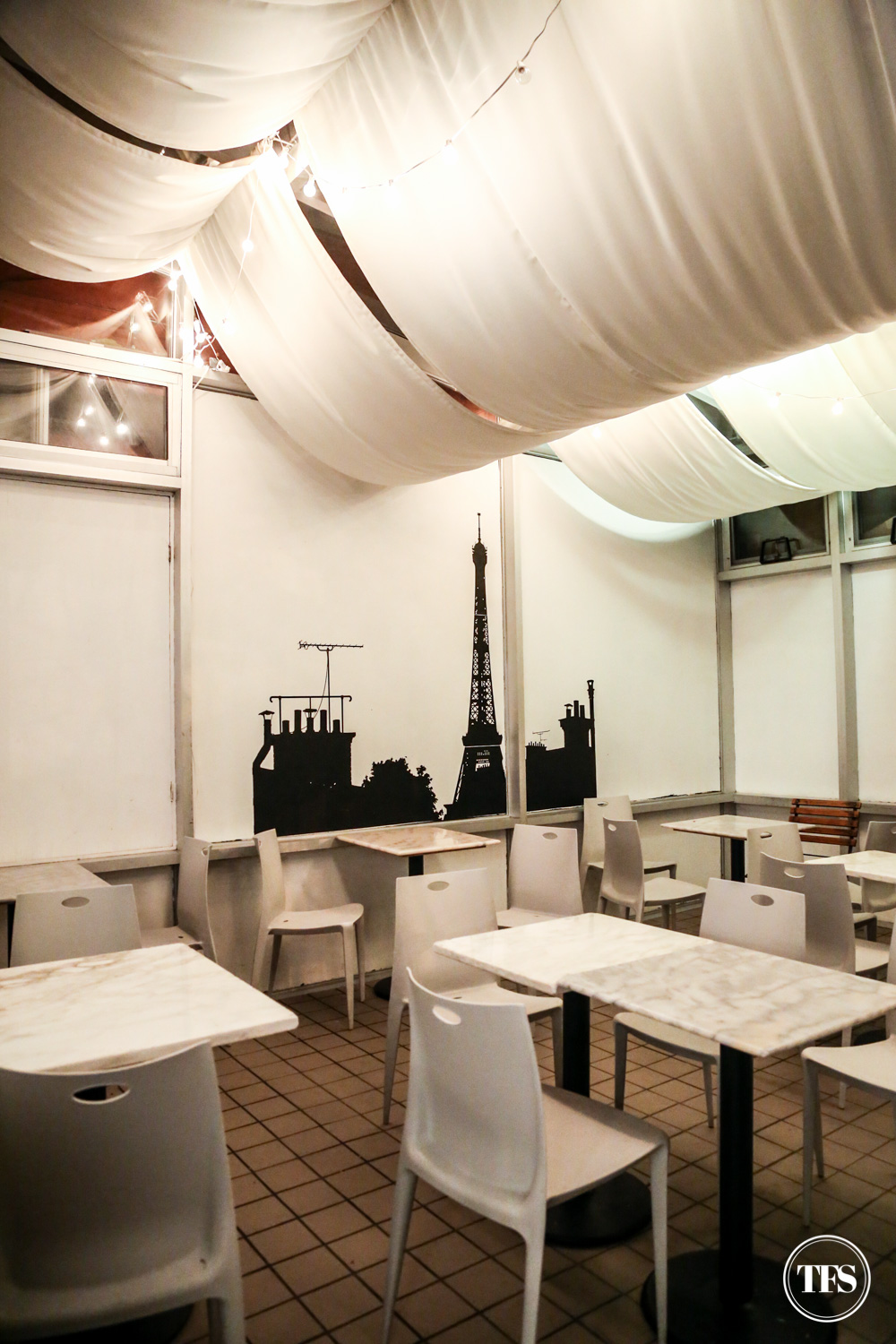 At Dominique Ansel Bakery, there's a small patio to dine in. The seats won't be much of a problem, it's really the long queue!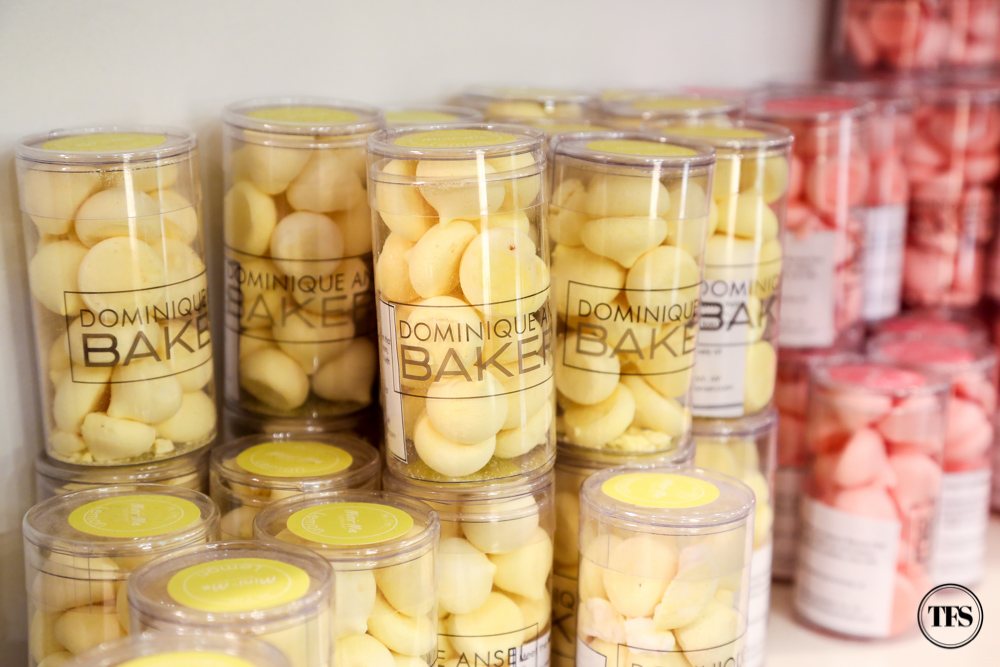 For people special to you, you could bring them Chef Dominique's limited elegant gift items like macarons, homemade granola, meringue, etc.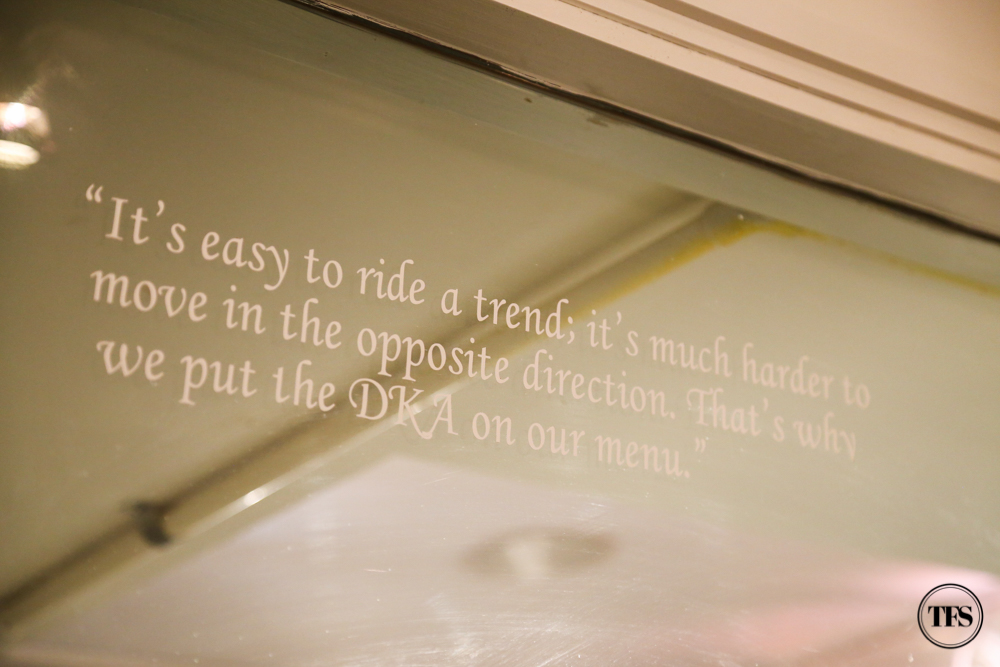 Mom and I had a blast sinking our teeth in pastries created by Chef Dominique! Just the thought of his bakery makes me salivate for more sweets!
What do you think of Dominique Ansel Bakery?
Share with me your thoughts!
Stay updated and Subscribe to The Food Scout for Free!
Pray, Eat and Love. 
Cheers,
The Food Scout 
---
Location: 189 Sprint St. New York, New York, USA
Facebook: https://www.facebook.com/Dominique.Ansel.Bakery