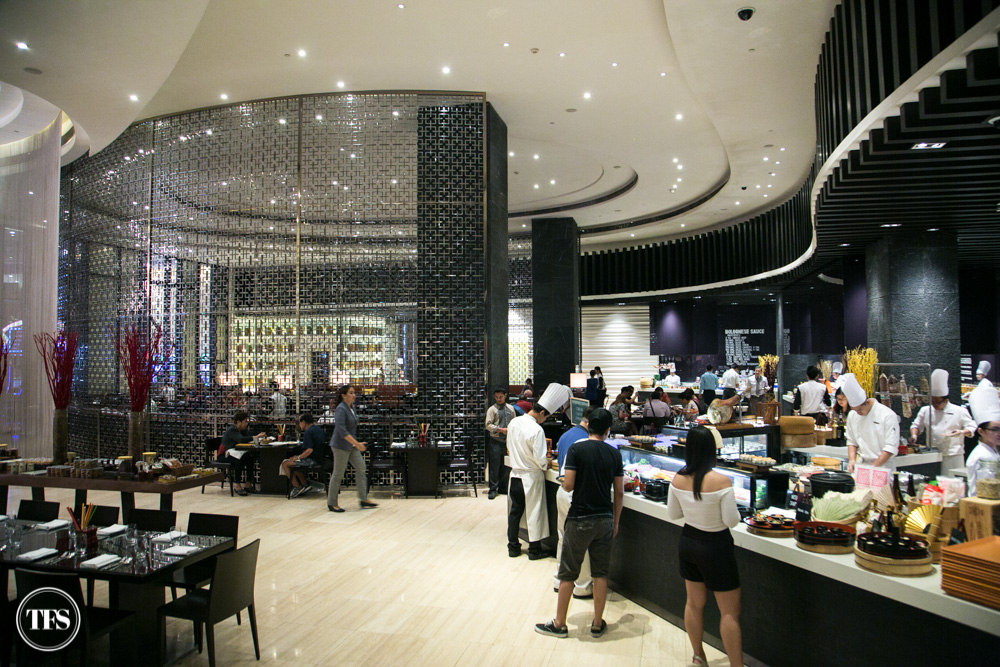 I always miss the chance to try the buffet at Hyatt City of Dreams. Whenever I remember to dine at The Cafe, it's usually after I dine in one of the restaurants inside City of Dreams. I know, it's unfortunate! For the longest time of hoping to try The Cafe, O and I finally had the opportunity to get our tummies busy at the elegant buffet restaurant.
The Cafe at City of Dreams is the main dining space at Hyatt City of Dreams Manila. It is a venue that can accommodate about 315 guests, from cozy circular booths to private and semi-private rooms to standalone tables in the heart of all the action. There were various cuisines offered but what caught our attention were the 2 great Asian cuisines that's on the spotlight this June and July. Did you take a guess? I hope you're right. All eyes on Chinese and Indian cuisine.
From June 14-19, guests of Hyatt City of Dreams will get to experience flavors from the region of Guangdong, China where Cantonese cuisine has its roots. Together, Hyatt City of Dreams and Hyatt Regency Dongguan are working to bring this culinary experience to guests through mild, fresh and natural flavors, with the help of visiting chefs Xi Qing Hui and Zhao Pan Fei.
From July 17-24, Chef Ajith Kumar from Hyatt Regency Gurgaon, New Delhi will bring spices and recipes for Indian favorites rich with aromas and complex tastes. I think you shouldn't miss this Indian gustatory discoveries such as Indian thali and other Indian delicacies. Love for Indian food might not be for everyone, an acquired taste they say for Filipinos, but I believe it's worth a try!! It might even change your perspective on Indian food.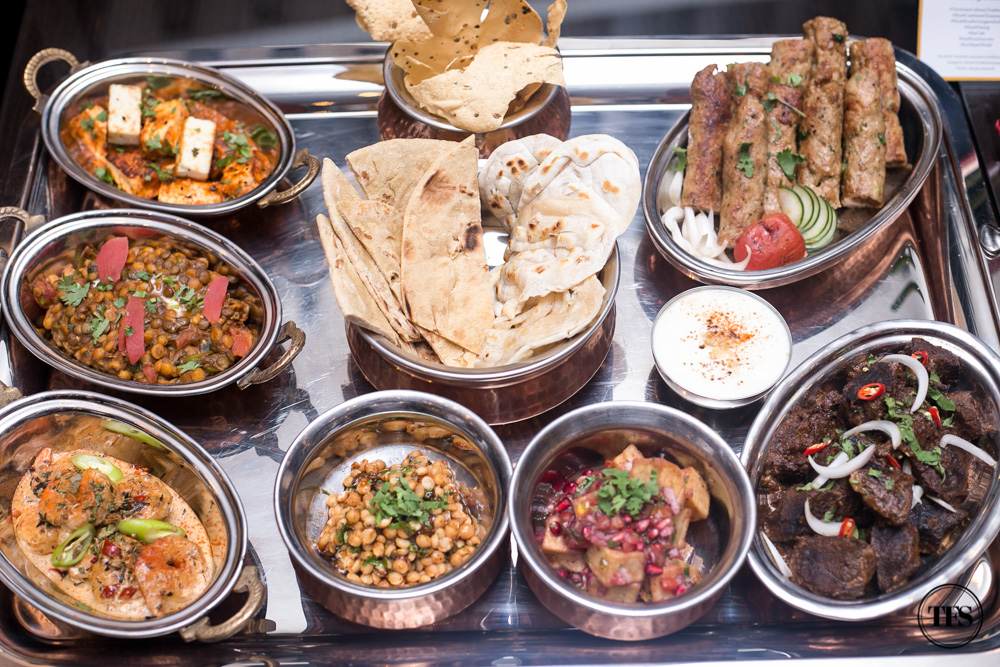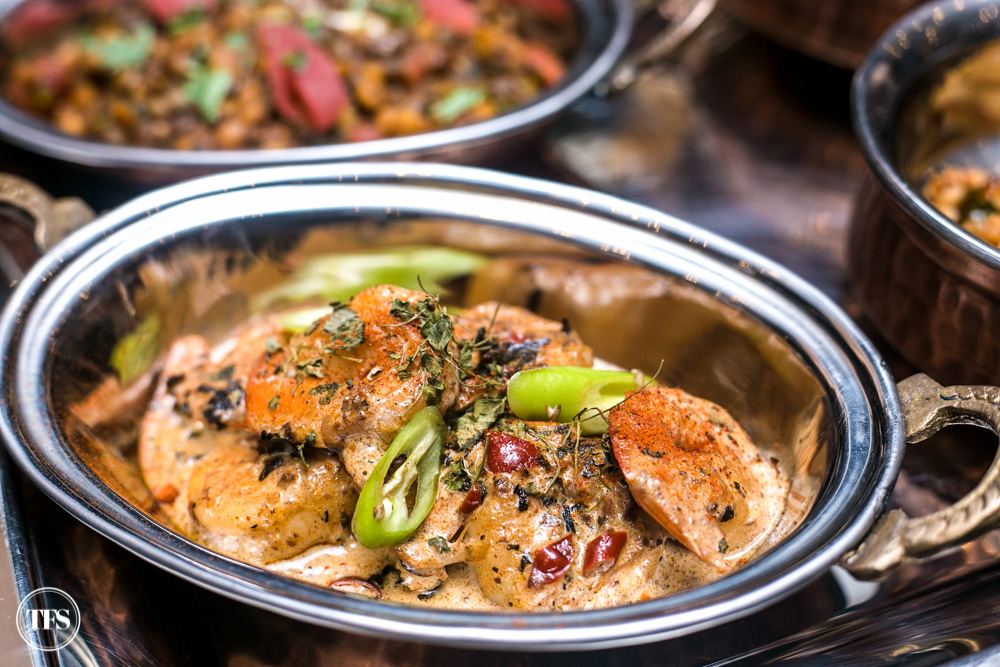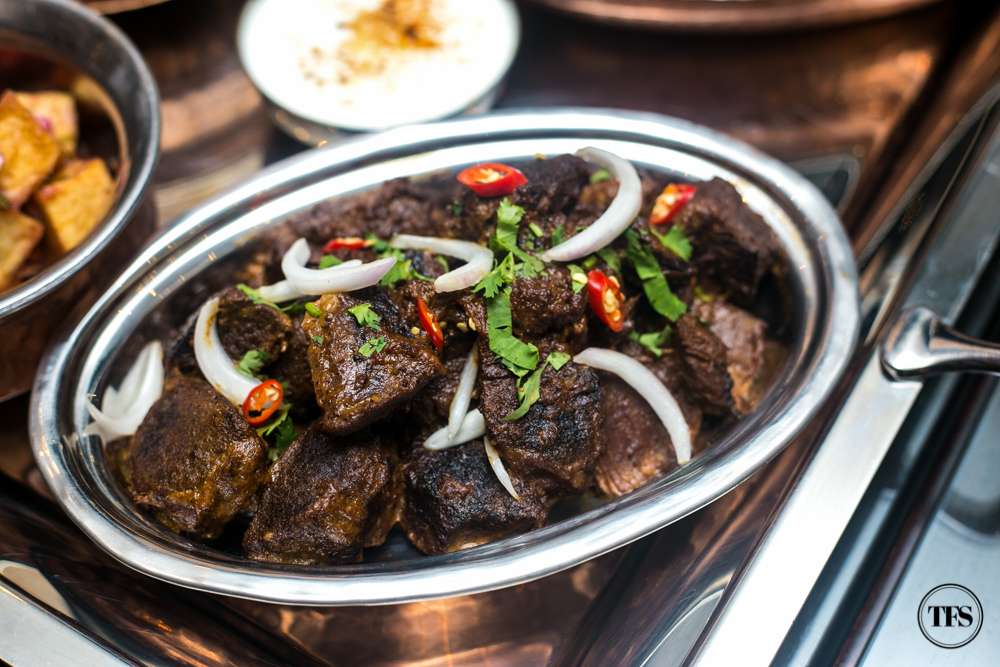 The Cafe Buffet
In the meantime, I explored all sections of The Cafe Buffet to see whether it's worth the money or not.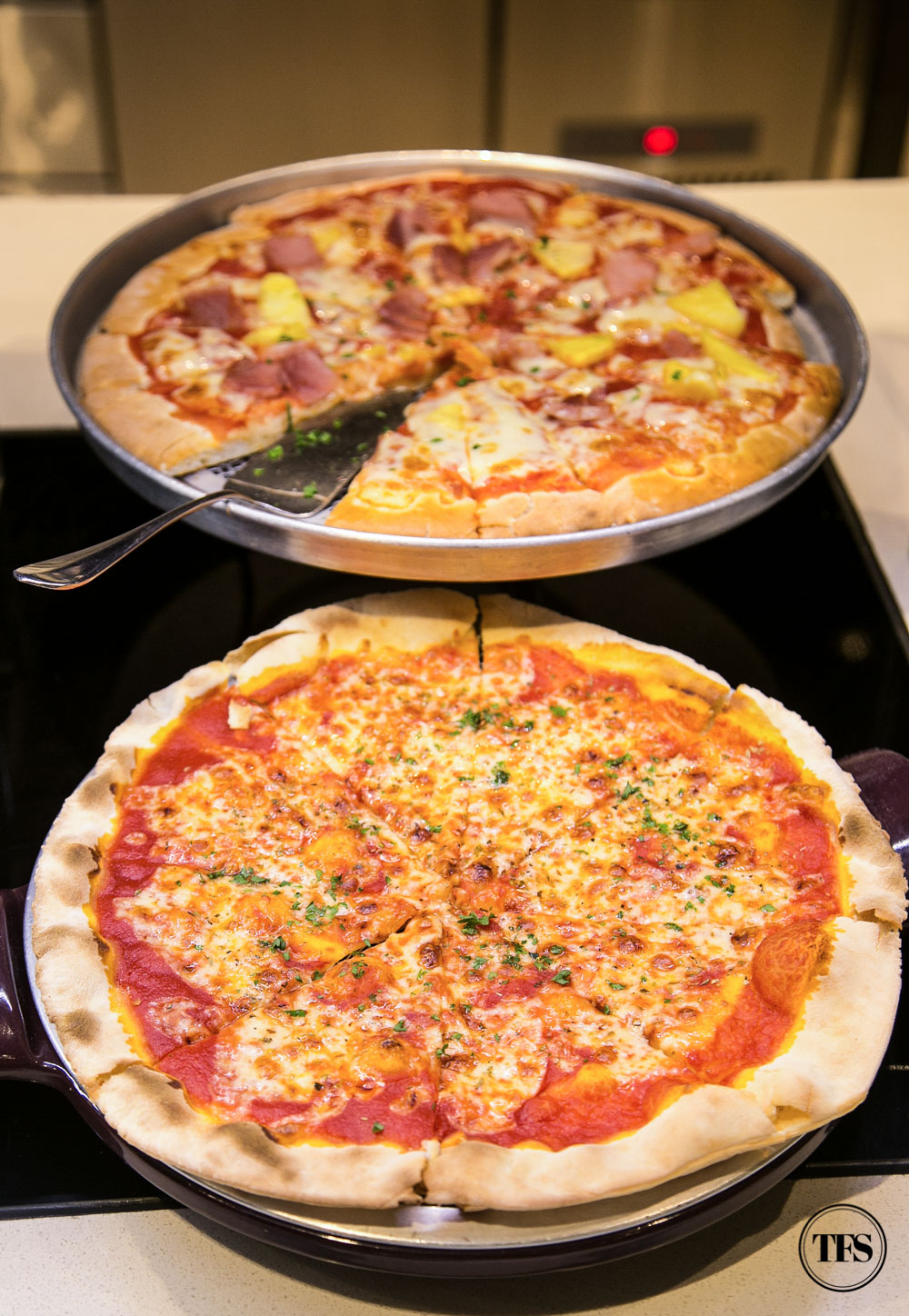 The first station from your left, you'll see this station. The Italian Station has all your pasta, pizza and Italian favorites. As seen in the photo, they serve thin and thick crust pizza slices.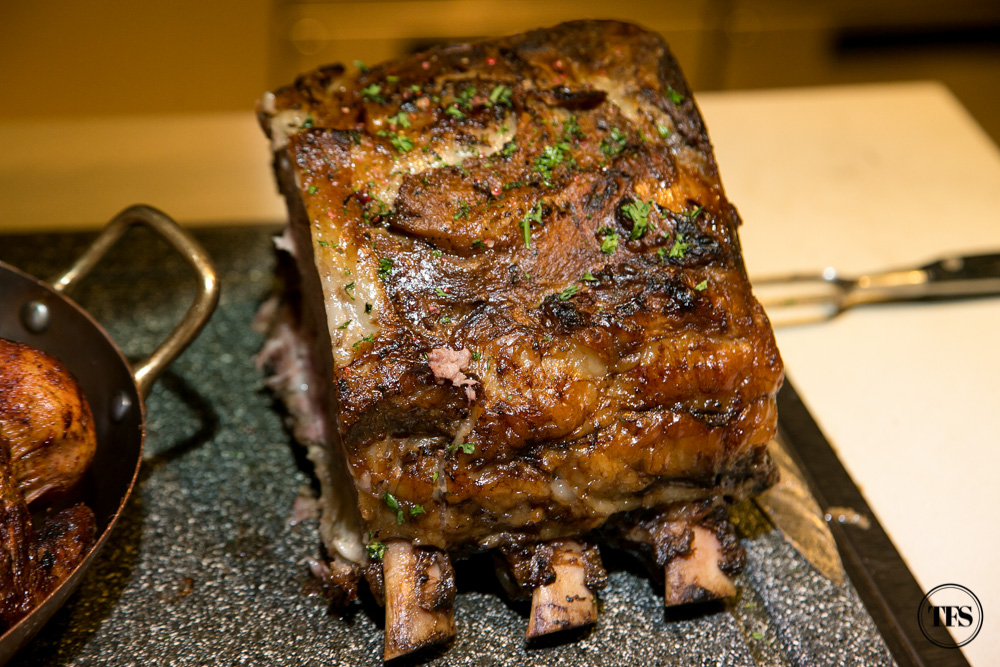 The Grill and Griddle station captures the eyes of all carnivores in the room. I'm one of them, just so you know! 🙂 You'll find the carvery, grill, Teppan griddle, satay, kebab and yakitori.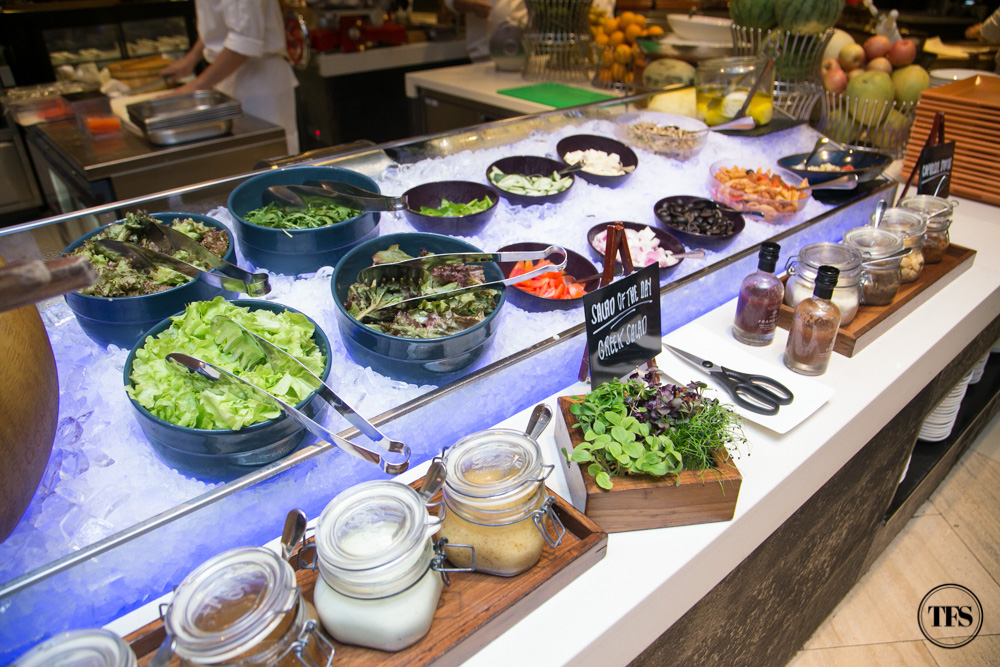 In a box-type set-up, The Deli Station combined the Japanese station, where sushi and sashimi can be found, charcuteries, patés and cheese, salads, bread varieties and terrines, and chilled seafood.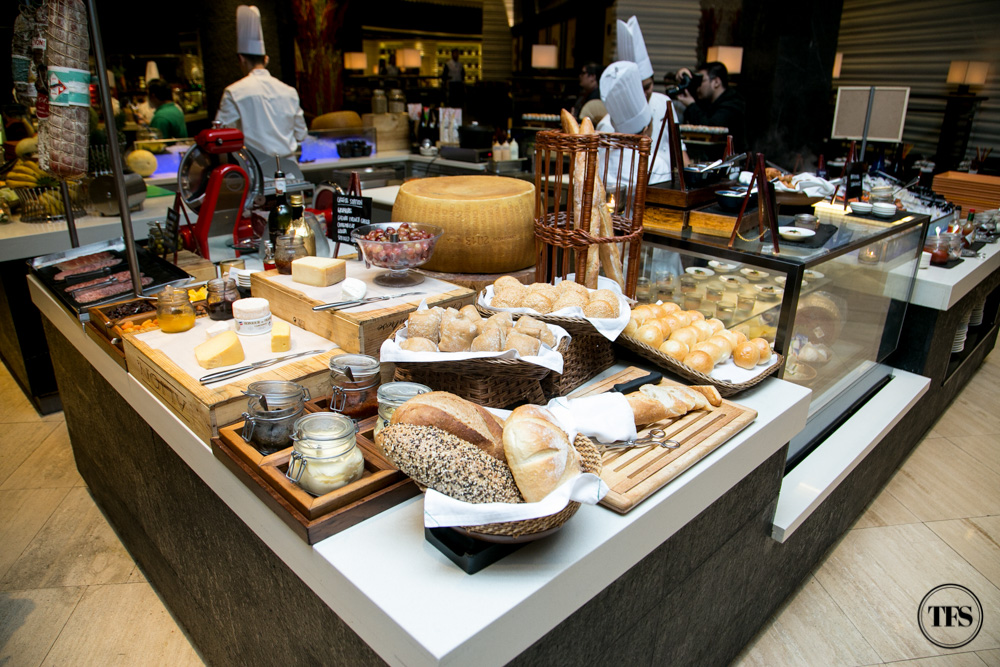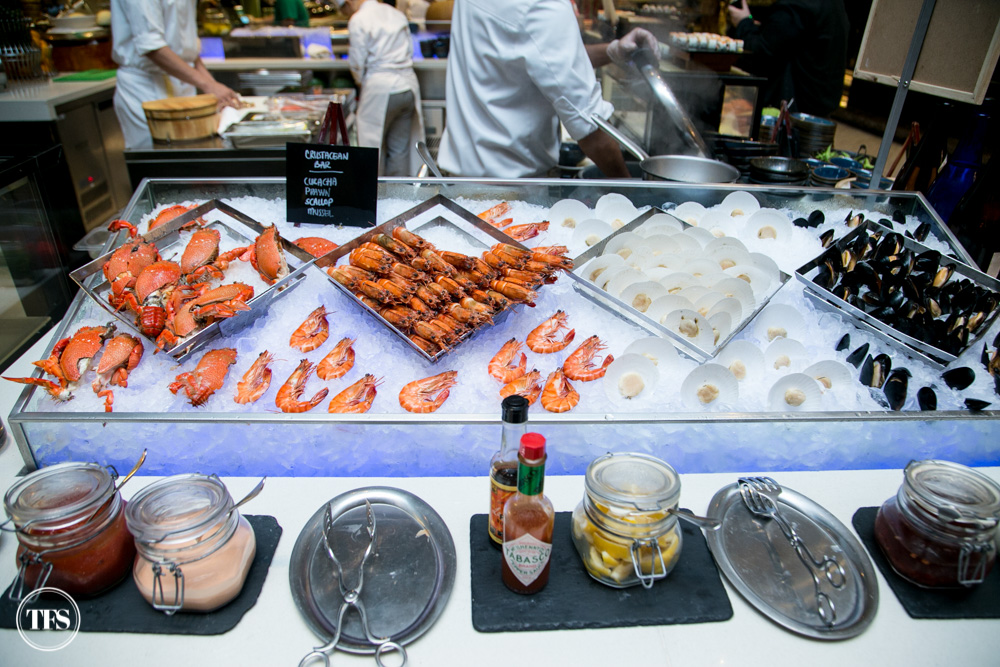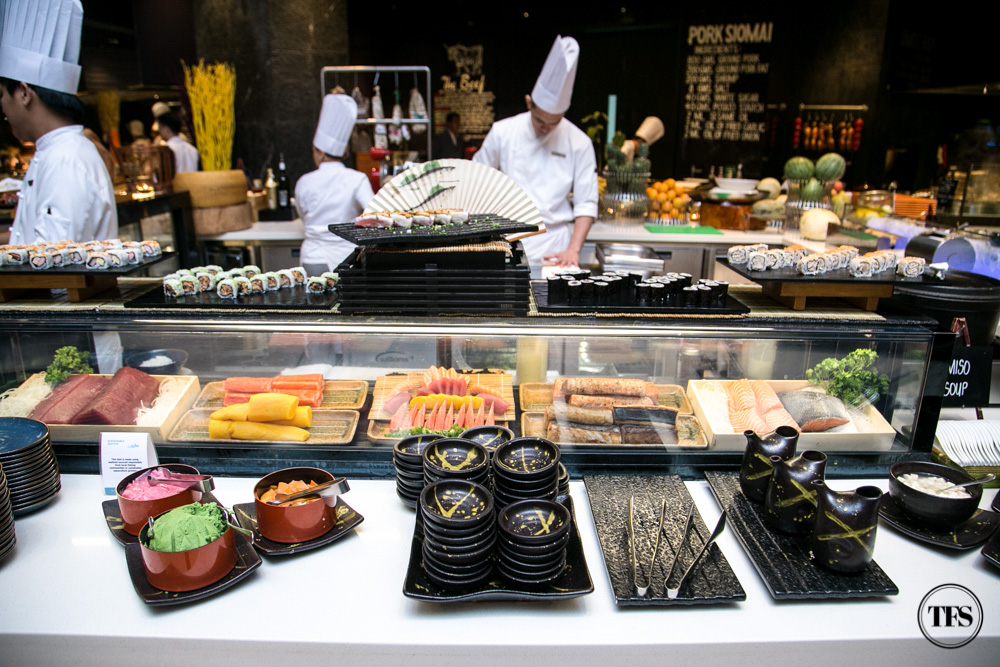 You know I can't miss my dose of sashimi, salmon especially! Here's a tip, make sure to get a piece of their Aburi Sushi specialty, which is usually placed in the middle of all sushi creations. If not, there's no harm in requesting for it. :p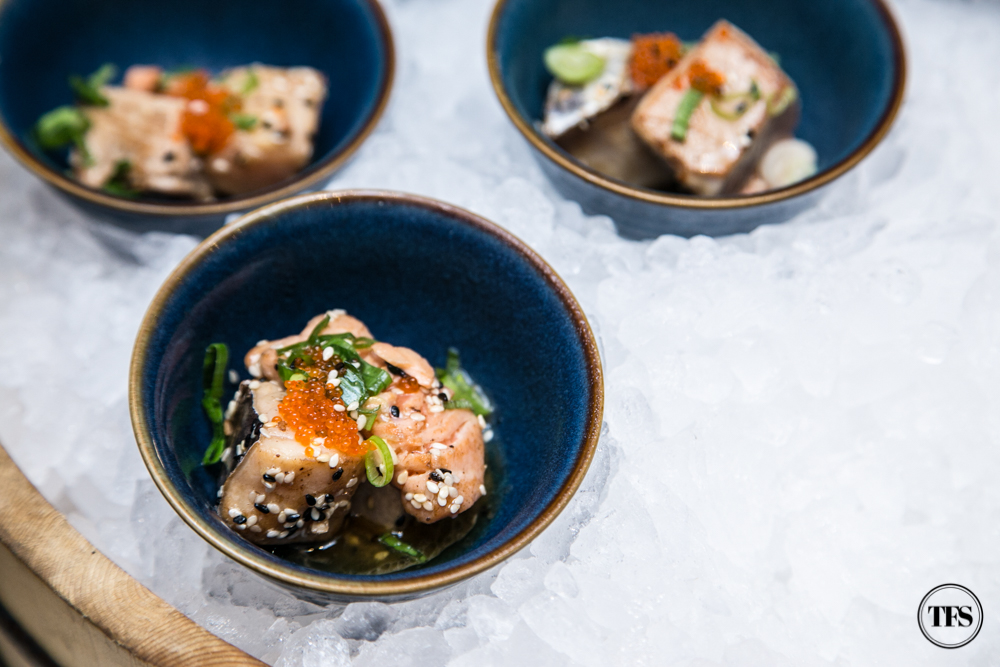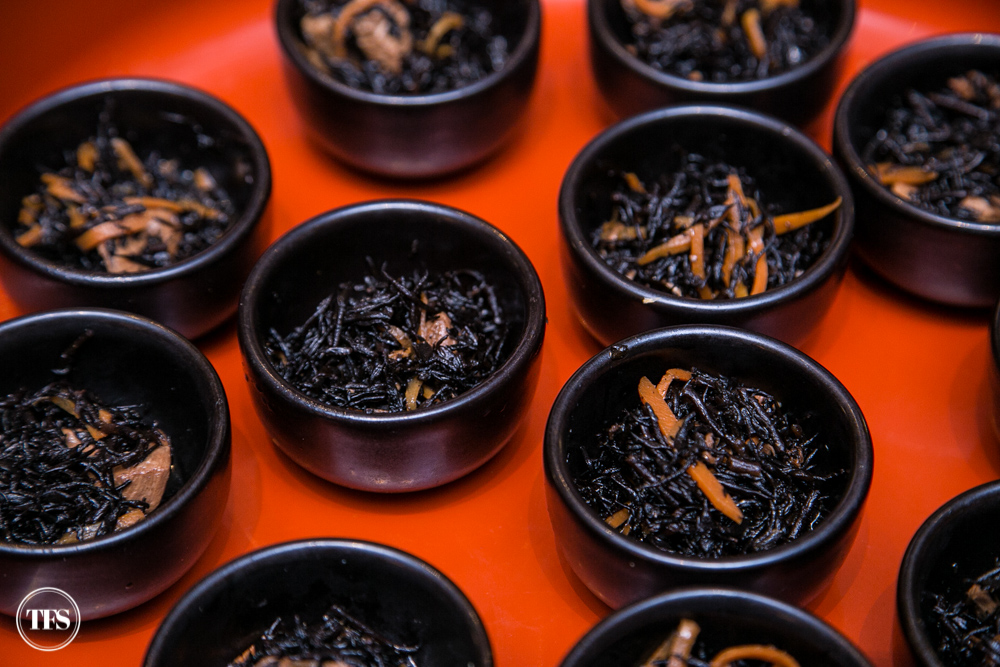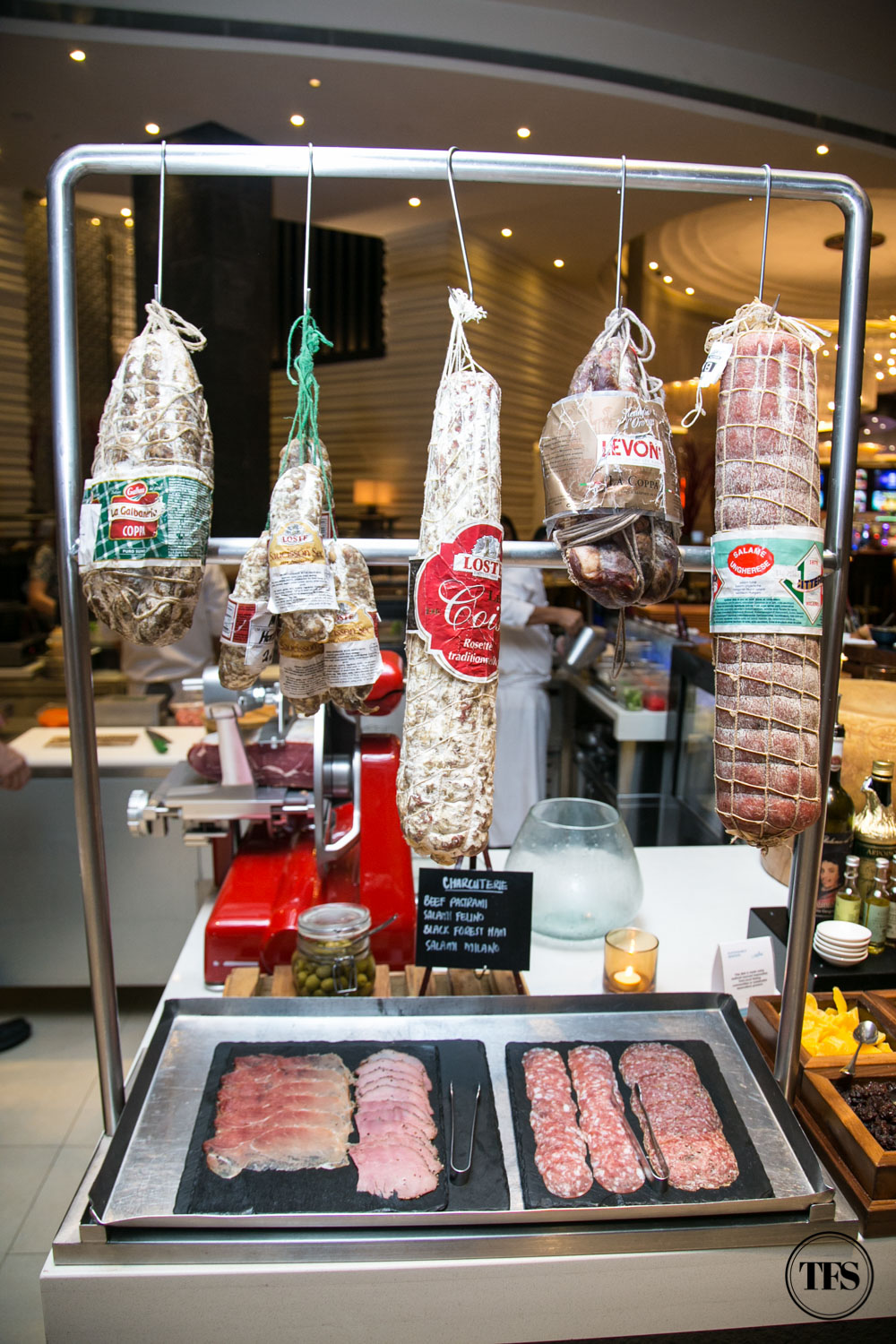 Cheese and cold cuts found its space together, inseparable as always.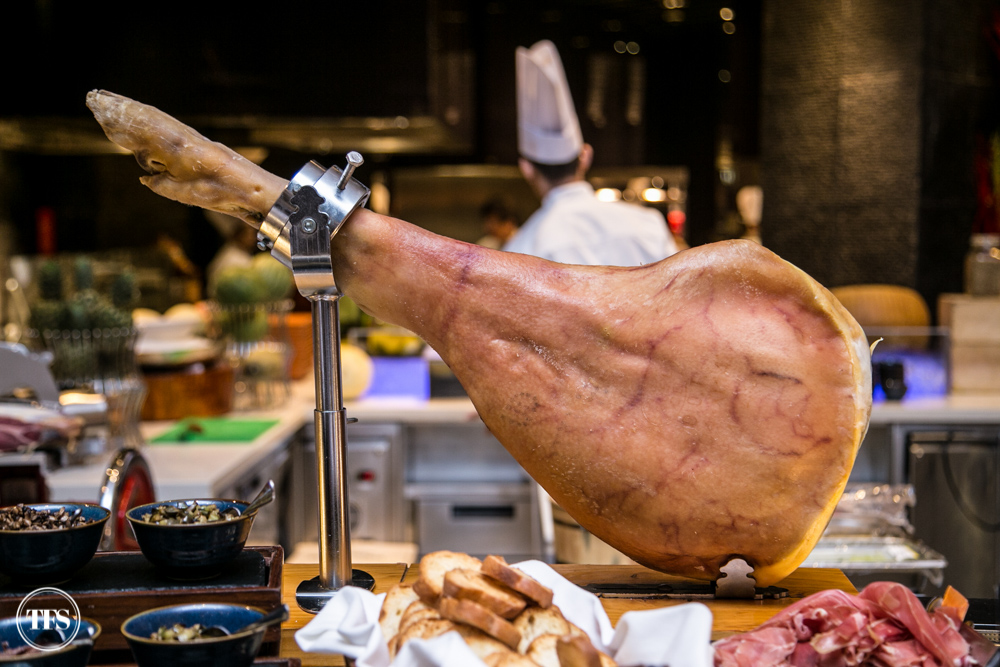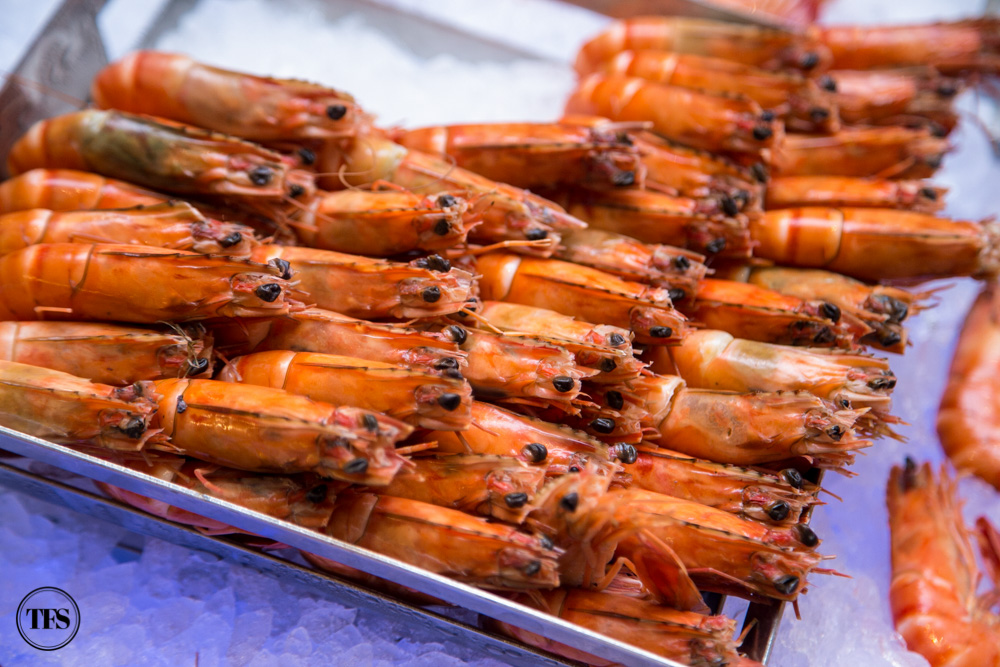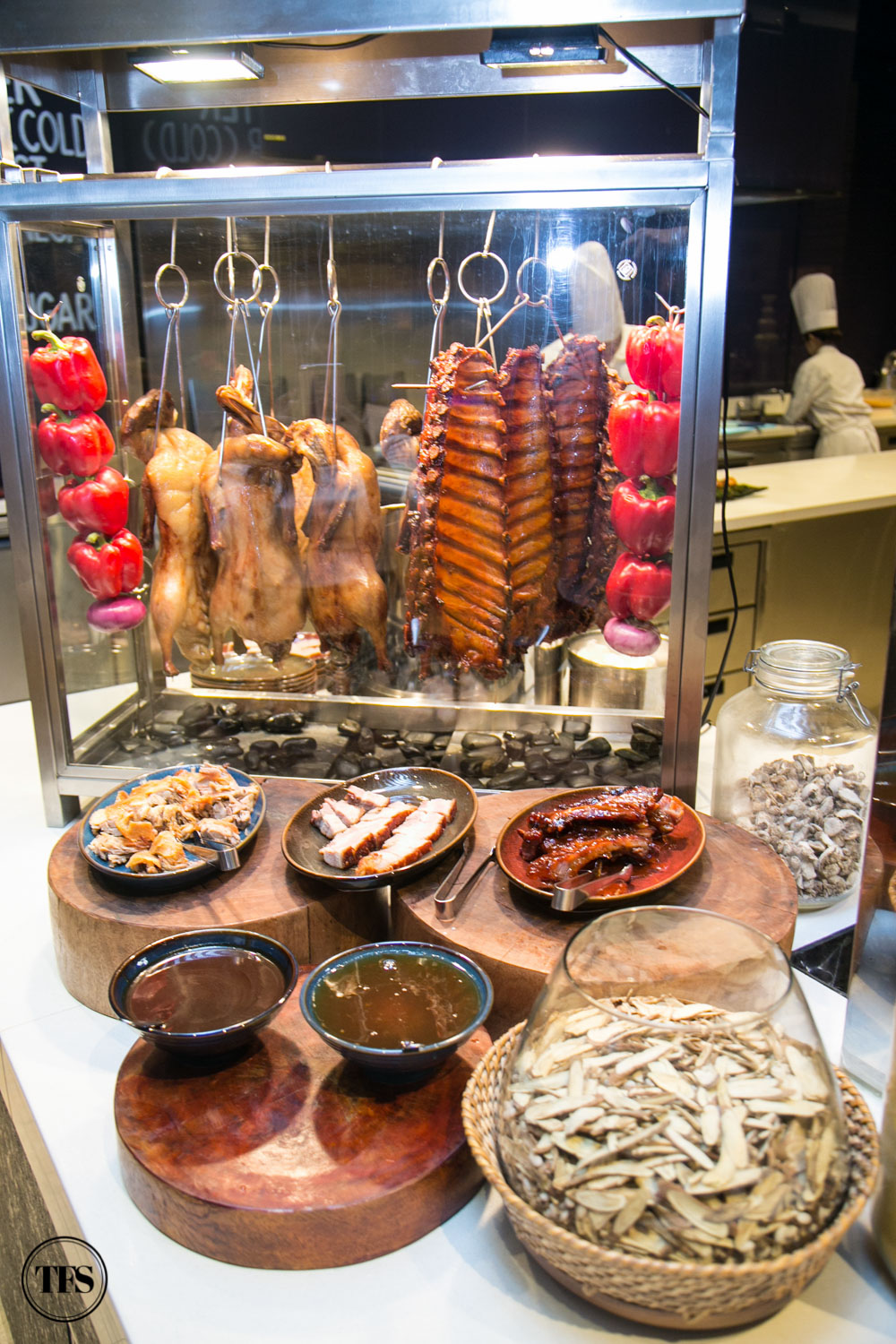 Finding comfort in The Asian Station is easy! A few varieties of dim sum, Chinese barbeque, wok, noodles and rice. I strongly recommend the roasted duck and laksa noodles we tried.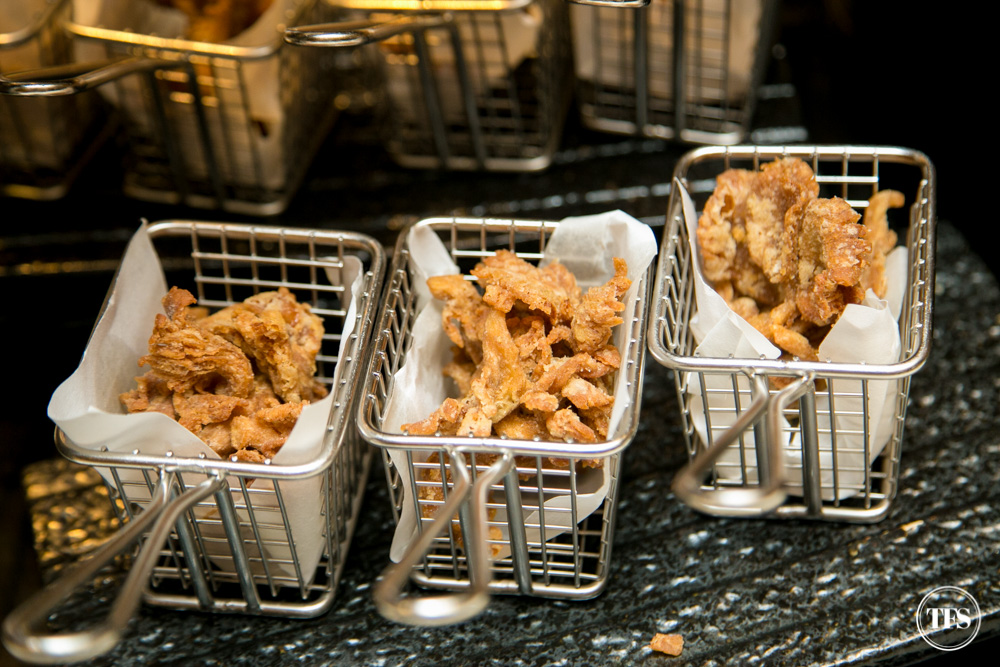 An interesting station I found called The Comfort and Favorites Station. Without pretensions, all fried dishes in the world are combined in one area – tempura, fried dim sum, and more pressure fried dishes! In this photo, the popular chicharon-like Fried Oyster Mushrooms you would want to try!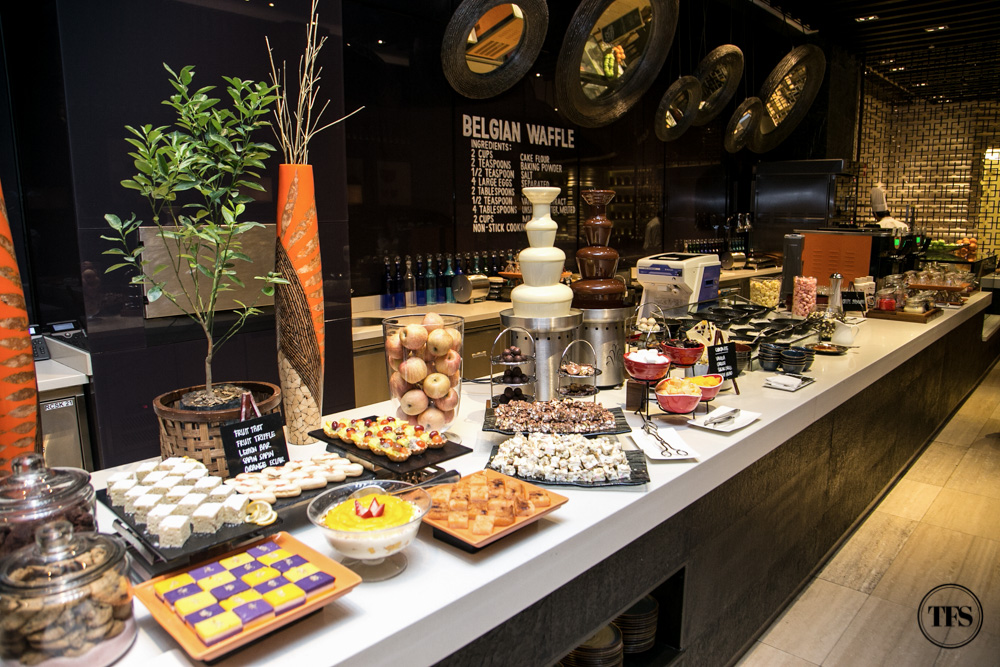 The Pastry Station did its job to treat kids and adults' longing for sweet endings. They've got soft serve ice cream, where you can twirl all you want, green tea flavor included! Pancakes, waffles and crepes are pretty attractive too, plus more international and sweets like halo-halo, chocolate fondue, tarts, cookies and more!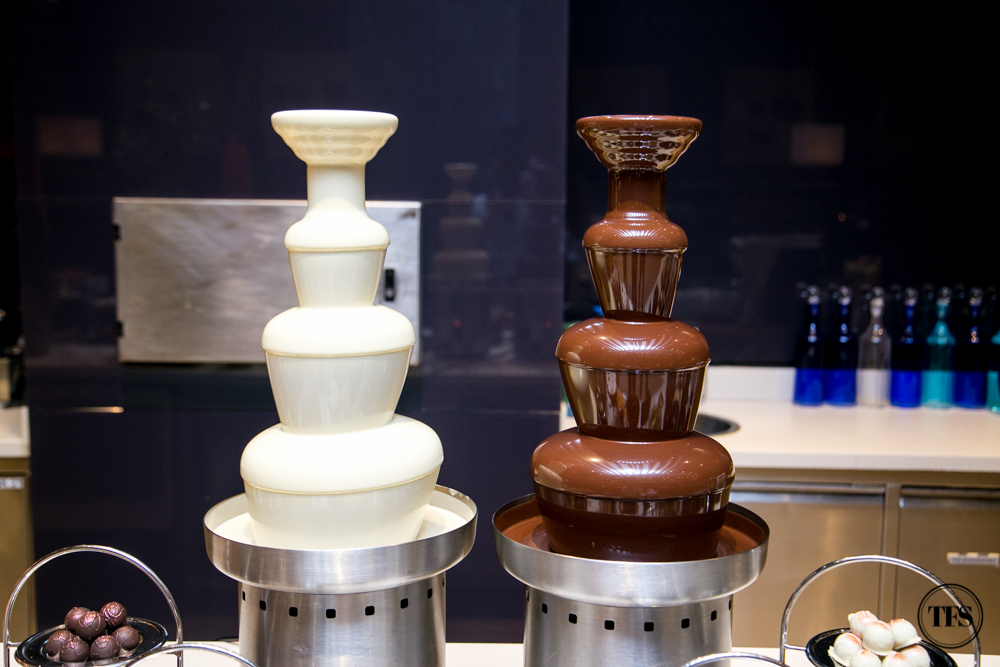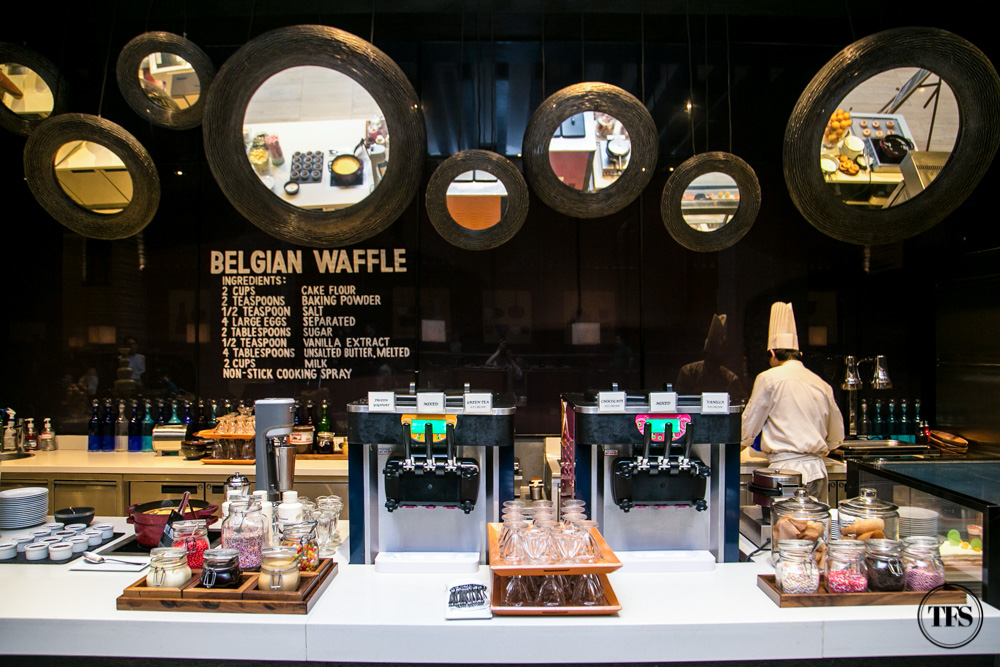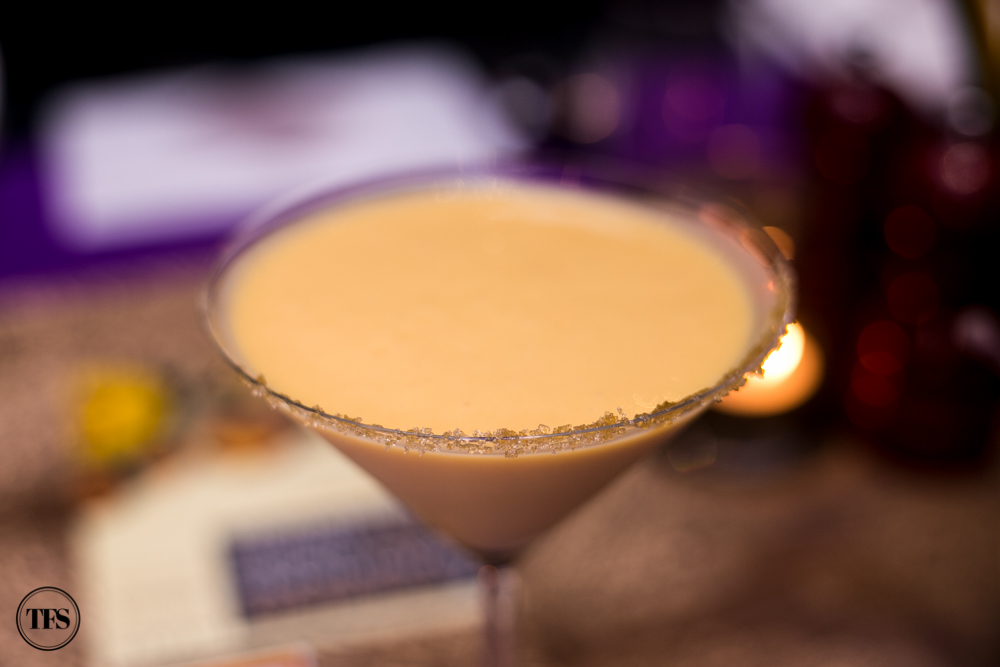 Mango and Bailey's combined, a winning smooth cocktail that's appealing to both ladies and gents.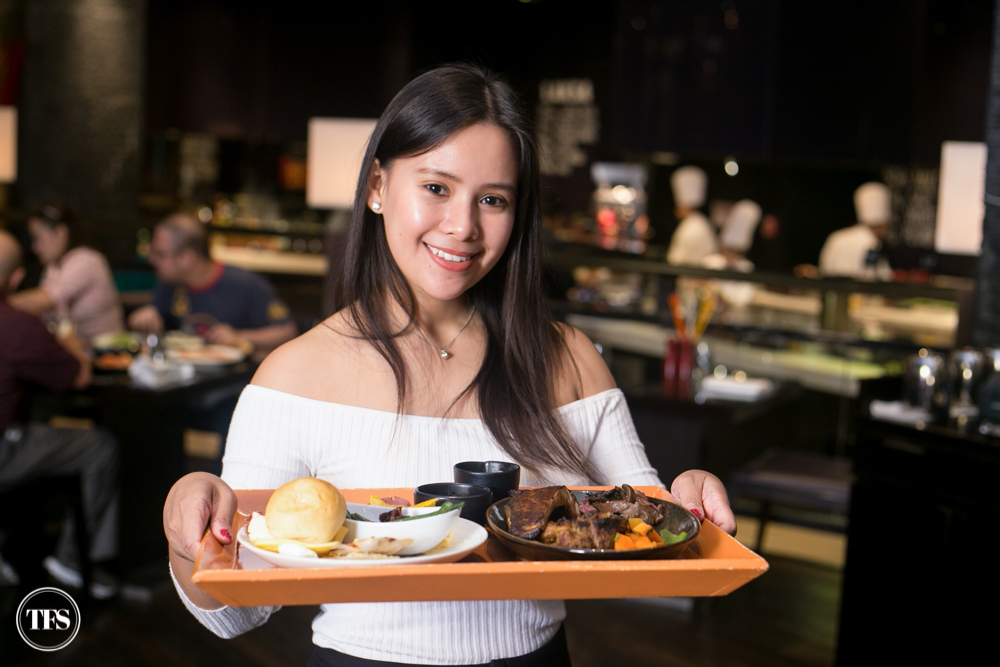 The smartest buffet idea I've seen so far in Manila is this, carrying your plates on a tray. It's a simple idea that helps all customers of The Cafe. Imagine, you can carry more than 2 plates at the same time! Piles of trays are provided, which makes things easier for us! I'm hoping all buffet restaurants consider doing this too.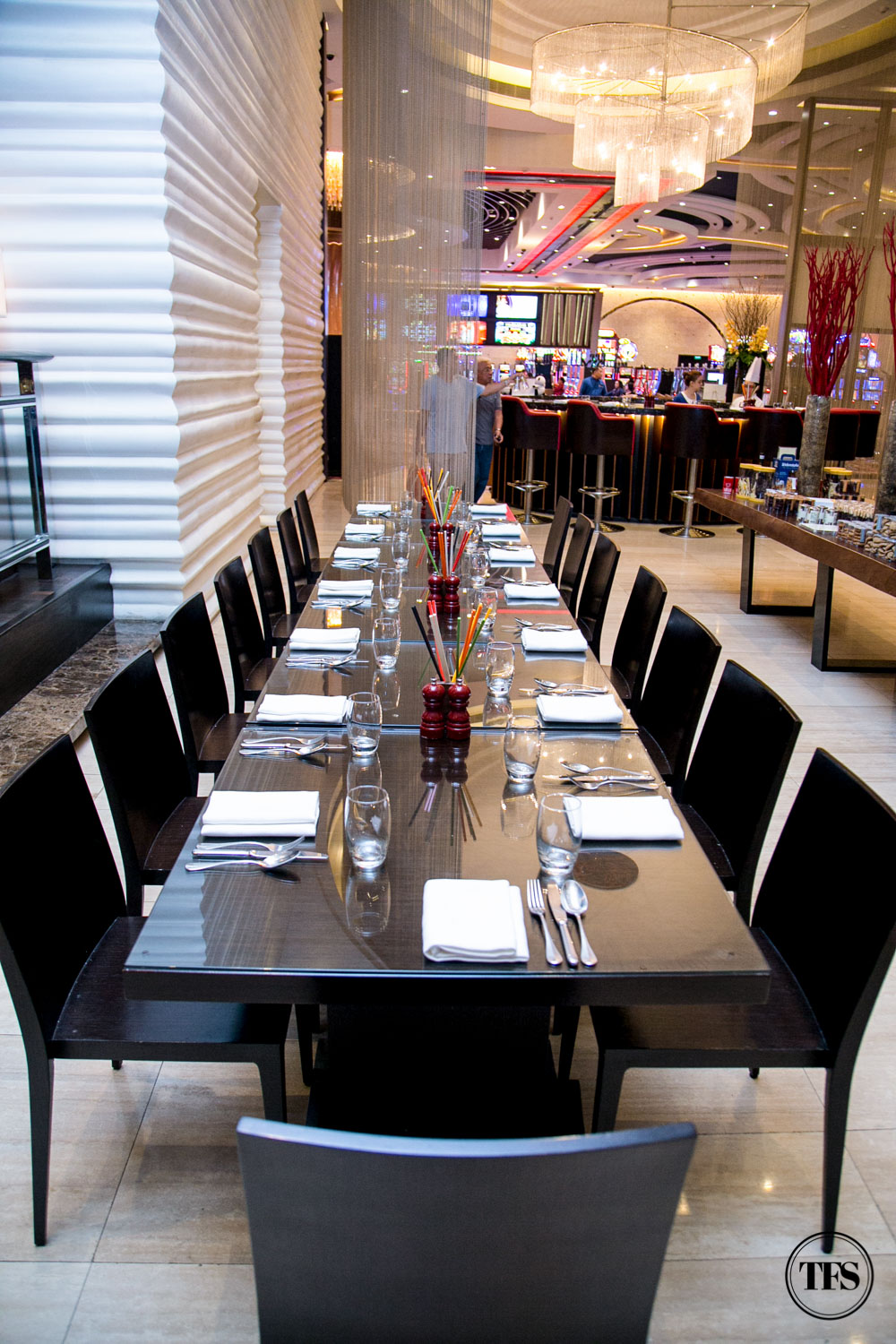 Situated at the lobby, connecting to the casino gaming area. Kids are not allowed to exit or enter from the casino area.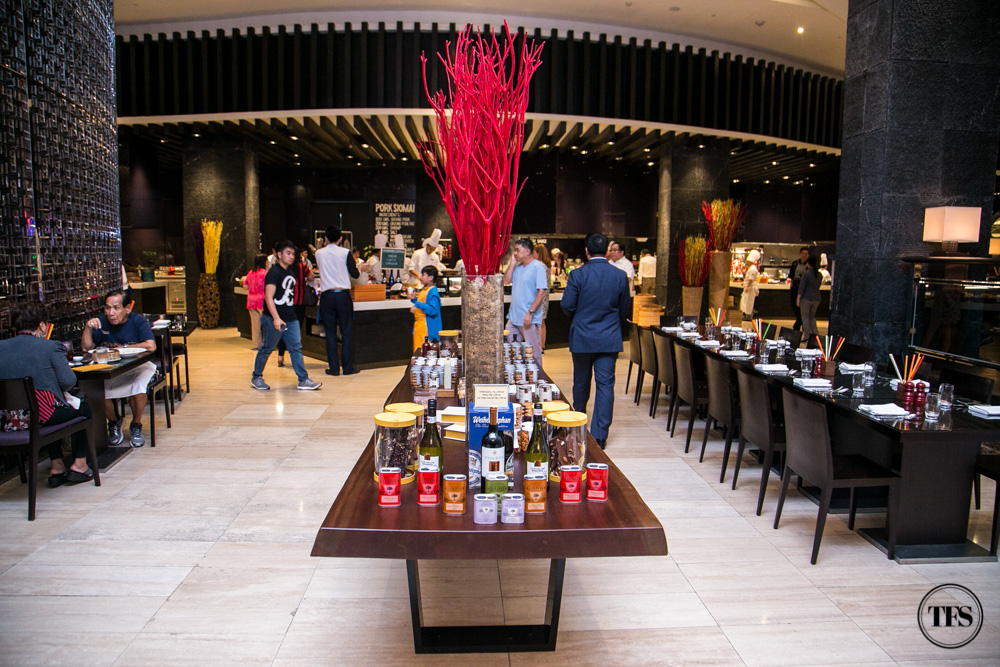 With tall ceilings and sophisticated modern design, The Cafe Hyatt City of Dreams demonstrates elegance without being too harsh with its buffet prices.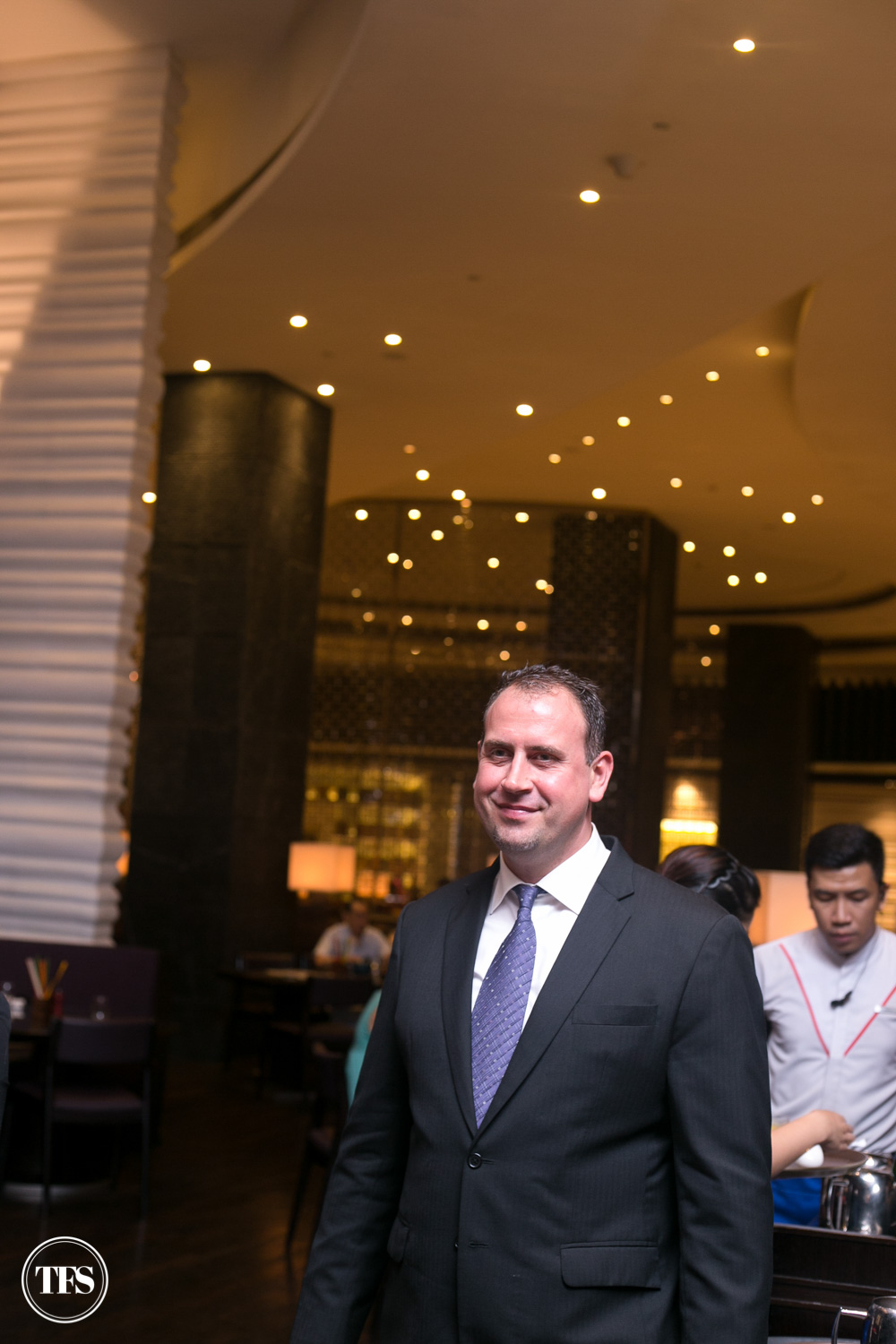 Buffet Rates:
Breakfast (Daily) – Php 1,188net
Lunch (Mon-Wed) – Php 1,388net
Lunch (Thurs-Sat) – Php 1,488net
Lunch (Sunday) – Php 1,988net
Dinner (Mon-Wed) – 1,888net
Dinner (Thurs-Sun) – Php 1,988net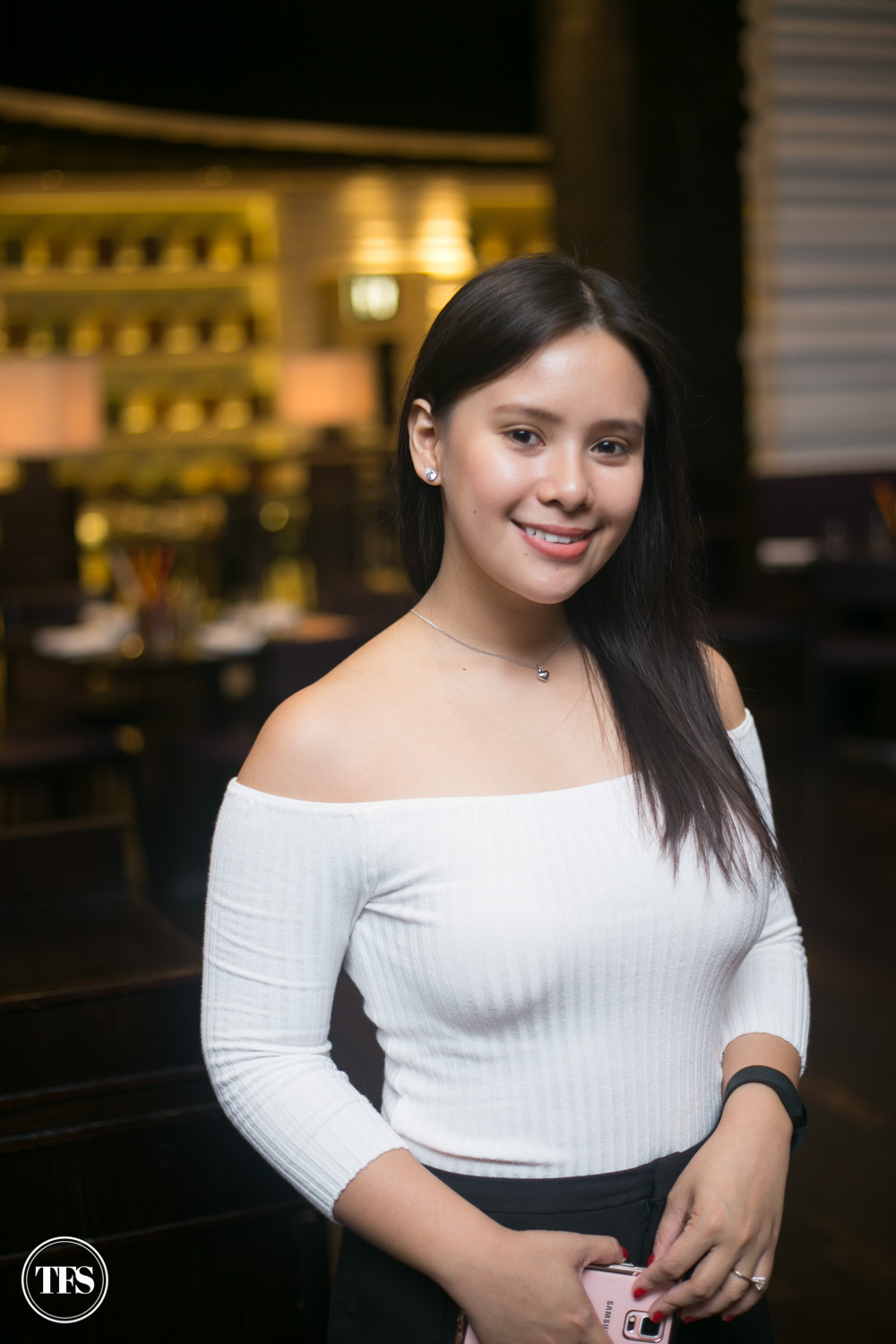 What do you think of The Cafe at Hyatt City of Dreams Manila?
Share with me your thoughts!
Stay updated and Subscribe to The Food Scout for Free!
Pray, Eat and Love.
Cheers,
The Food Scout
---
Location: G/F City of Dreams, Asean Ave cor Roxas Blvd., Parañaque City, Metro Manila, Philippines
Contact: (+632) 691-1234
Facebook: https://www.facebook.com/HYATTCityOfDreamsManila