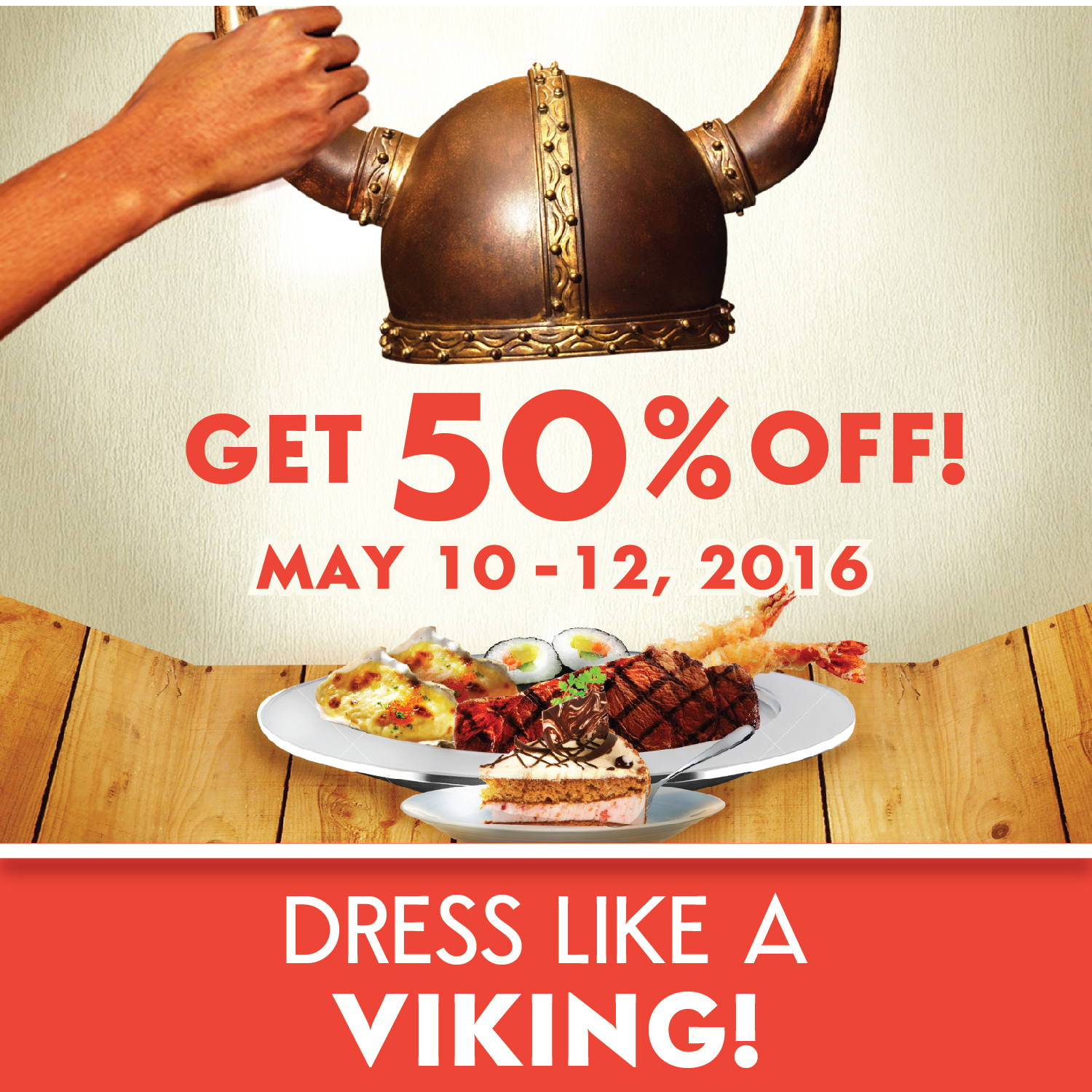 The Vikings are here in Cebu!!!
This is it! Prepare your gears because Vikings, Philippines' largest buffet restaurant, will open their big doors this May 10, 2016 in SM City Cebu! It's a grand opening ladies and gentlemen! The good news is, you are part of this grand event.
Vikings Cebu Grand Opening
From

May 10 – May 12

, guest who dresses up like a Viking will automatically get 50% discount on their individual bill.
Requirements to qualify for the 50% discount: Vikings Helmet, Vikings Sword & Shield, Vikings Cape, Vikings Outfit, OR a full Vikings costume.
Each qualified guest will receive a discount coupon when seated. This coupon will be used to claim the 50% off discount.
Coupons received on the day must be consumed also within the day and time chosen (lunch or dinner). Coupons cannot be saved and used for a different day.
Guests availing the discount must be dressed like a Viking at all times until upon seating.
If reservations are full, guests may choose to come in as "walk-in" guests for the discount; subject to table availability. Guests may come at their most convenient time to have their names listed on the "walk-in" list for lunch or dinner. Lunch operation starts at

11:00 am

, while dinner starts at

5:30 pm

.
Lost coupons will not be replaced.
Discount is applicable on a per pax/individual basis.
This promo can't be used in conjunction with other in-house promotions or discounts.
This promo only available in Vikings Cebu from May 10-12, 2016.
Guests who has the best "Vikings-look" will win 2 weekday lunch Vikings Gift Certificates. One winner will be chosen every lunch and dinner. Guests will be judged before entering the store and prize will be given once inside the store.
If you don't feel like dressing up like a Viking, you still get 20% discount.
FYI: This promo is open to reservation and walk-in guests.
For more promos, visit and follow Vikings on Facebook and Instagram.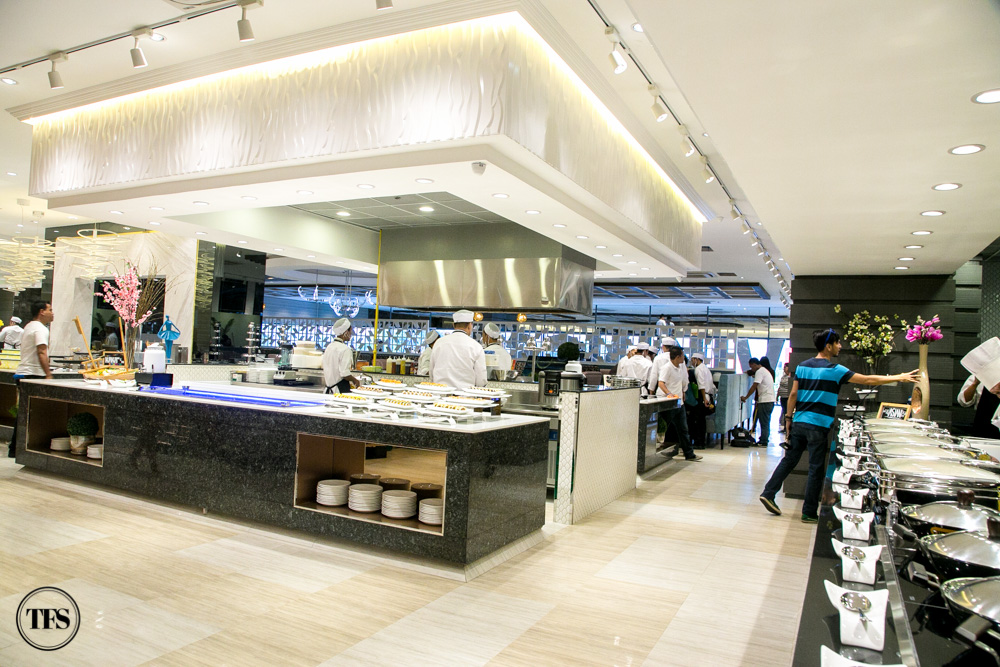 Meanwhile, I'll give you a quick tour around the newest Vikings branch. I had the chance to fly to Cebu with Air Asia to take a sneak peek and watch the team prepare for their grand opening.
At the 2nd floor of the new wing of SM City Cebu, beside Forever 21, everyone notices the big sign of Vikings. Our tour guide shared a story that a lot of Cebuanos and tourists bug her and ask her when Vikings will open. She couldn't give an answer. All she could say was, SOON! I'm certain, Cebuanos have been waiting for this big news that finally, there's Vikings in Cebu!
Most of you guys might not know that each Vikings branch has their own theme, which separates them from each other. Vikings Cebu's theme is urban chic, contemporary design with popping colors that livens up the mood. The space is planned out well with large gaps between food stations. It makes hopping from one station to another less crowded.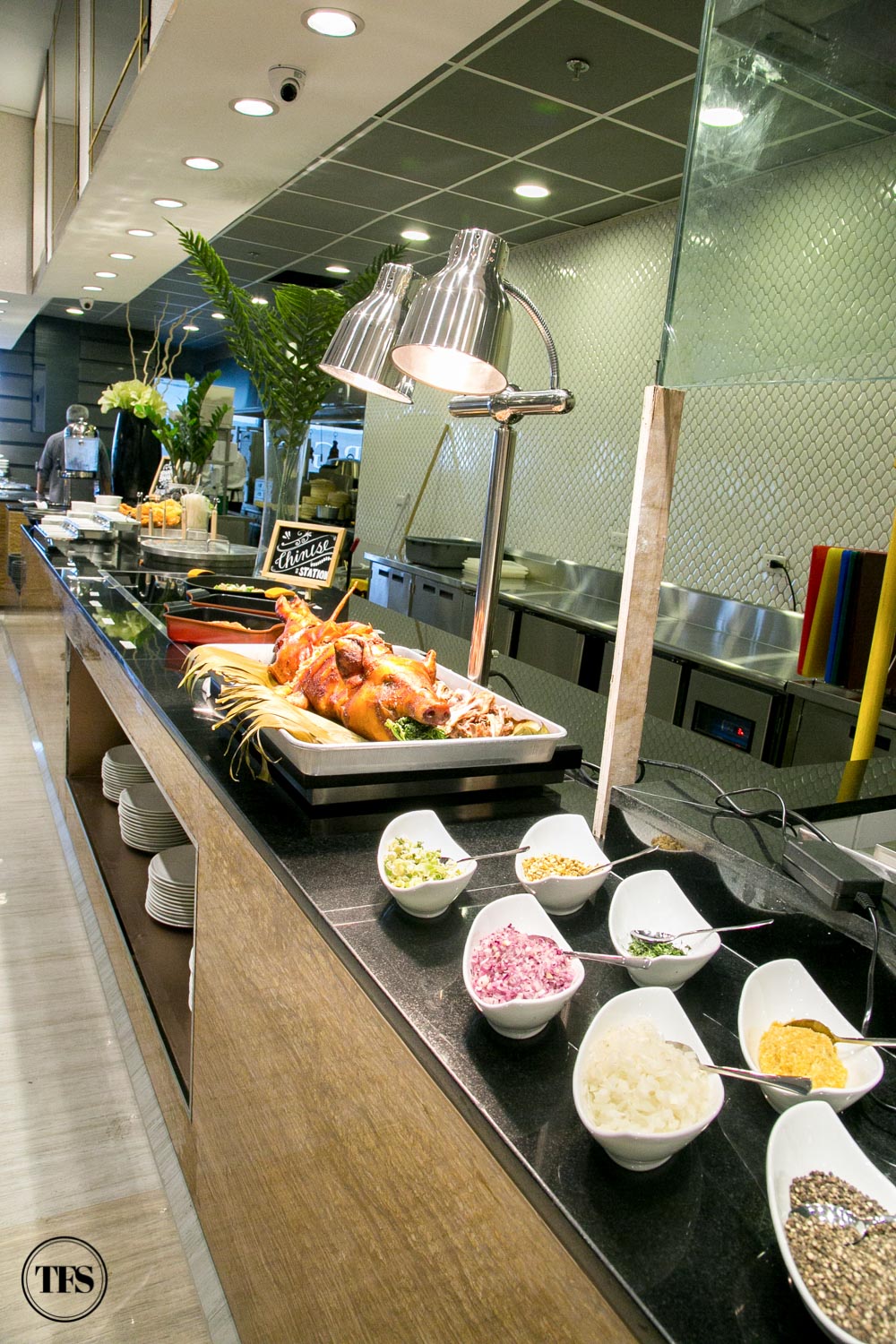 Look at that, the Cebu lechon seems to be waiting for you!
Chefs flew from Manila just to make sure Vikings Cebu is ready to conquer your tummies! Or wait, maybe you conquering the buffet. Haha! There's always a reason to head to Vikings Cebu, even if you've been to the branches in Manila. I heard that some of the dishes are exclusive to Vikings Cebu only, reflecting authentic Cebuano recipes with flair.
The Food:
To eat like a Viking, my top-of-mind strategy is to enter with an empty stomach. I had to do that. Or else, I won't fully enjoy the festive buffet spread of Vikings.
As expected, Chef Anton and his team prepared some of the dishes that will be part of the buffet. Starting with Roasted Pumpkin Soup with Bone Marrow & Truffle, I was in a bed of comfort tasting the rich essence of truffle from start to finish.
Vodka Citrus Cured Salmon had a subtle vodka taste on its cream base. The salmon tasted fresh, almost close to eating sashimi.
A refreshing Thai Pomelo Salad with plump shrimps, pork floss and a kick of spice was next.
I never miss out this Dragon Sushi when I get a plate of sashimi and sushi from the Japanese station.
Lamb, Beef & Chicken Souvlaki was served with Tzatziki sauce, Greek sauce made of yogurt mixed with cucumbers, garlic, salt, olive oil, red wine vinegar, and sometimes dill.
Bay Area Style Seafood Cioppino stood out as my favorite among the dishes prepared. The method of braising the seafood for 3 hours allowed its the flavors to be absorbed. As a result, this harmonious seafood stew easily won my heart.
I dig sour desserts. Sliding sour bites into my mouth adds more comfort than a sweet chocolate bar. Strange but my vote is usually on sour notes. I'm glad Chef Anton included this Calamansi & Mango Cheesecake as part of our tasting menu. Really, it was satisfying and filling!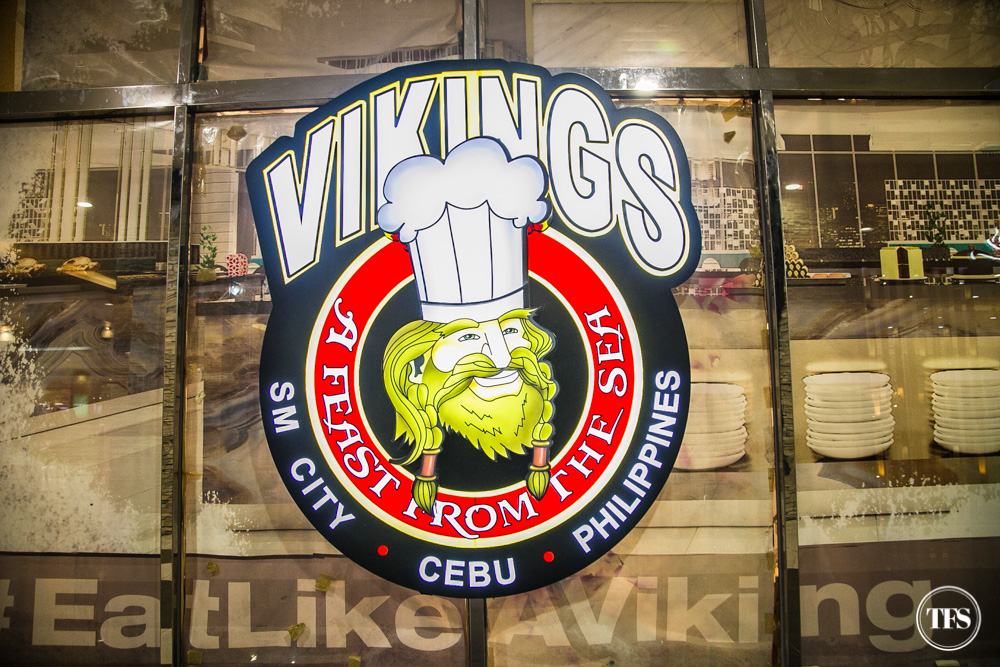 Are you excited??
If you're from Cebu, you know where to go this May 10!
The Vikings are coming to SM City Cebu!
Stay updated and Subscribe to The Food Scout for Free!
Pray, Eat and Love.
Cheers,
The Food Scout
---
Facebook: https://www.facebook.com/vikingssmcitycebu