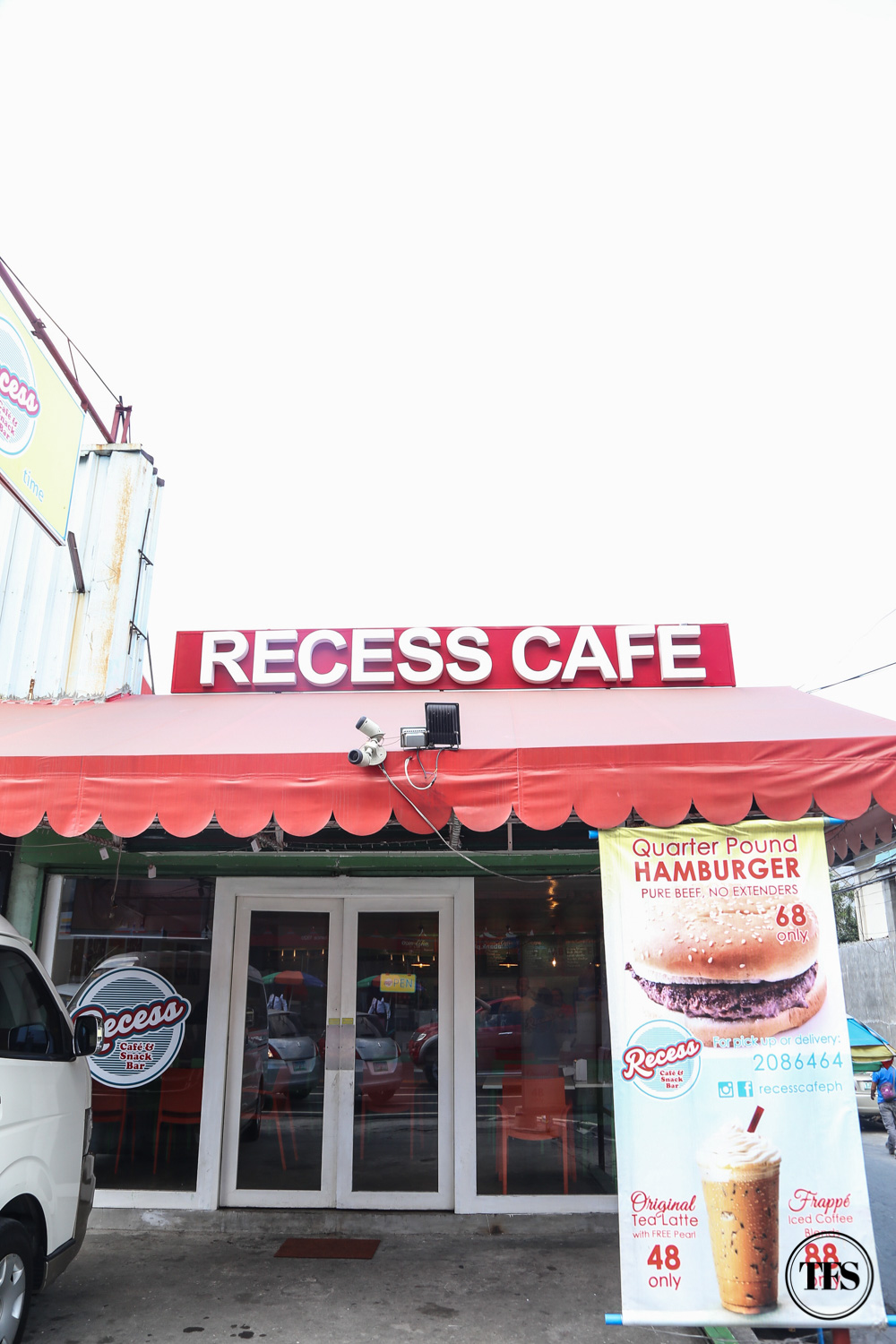 I was invited to stand on the platform and give another talk about my life as a food blogger. Surreal? It is for me. I never thought of myself as a credible speaker in this food blogging industry. Marketing students from PUP trusted they would learn something from me. I really hope they did. Hehe.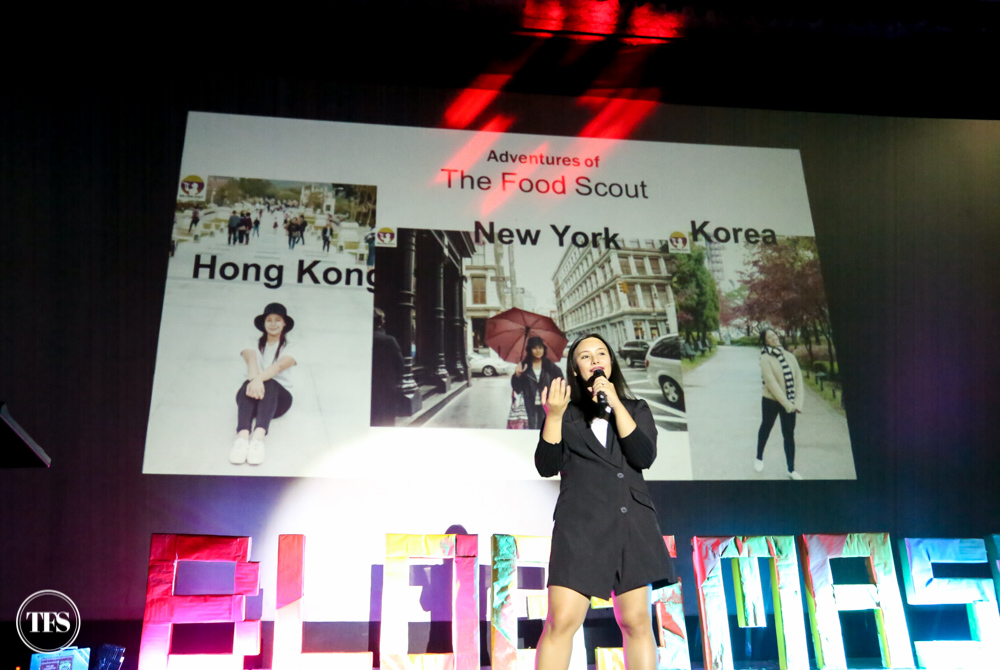 At that talk called Blogsmash, I met awesome students from PUP, all passionate to learn more about marketing. Instead of inspiring them, I think I was the one inspired. The house was jam-packed! And I really enjoyed sharing my story to them. I came to realize that it's more than just a passion to inspire. It's God's calling. I can't do it alone. It's only by God's grace He gave me strength to do it.
After the talk, hunger began to strike. From SM Sta. Mesa, I searched for a restaurant along the way home and found Recess Cafe along N. Domingo.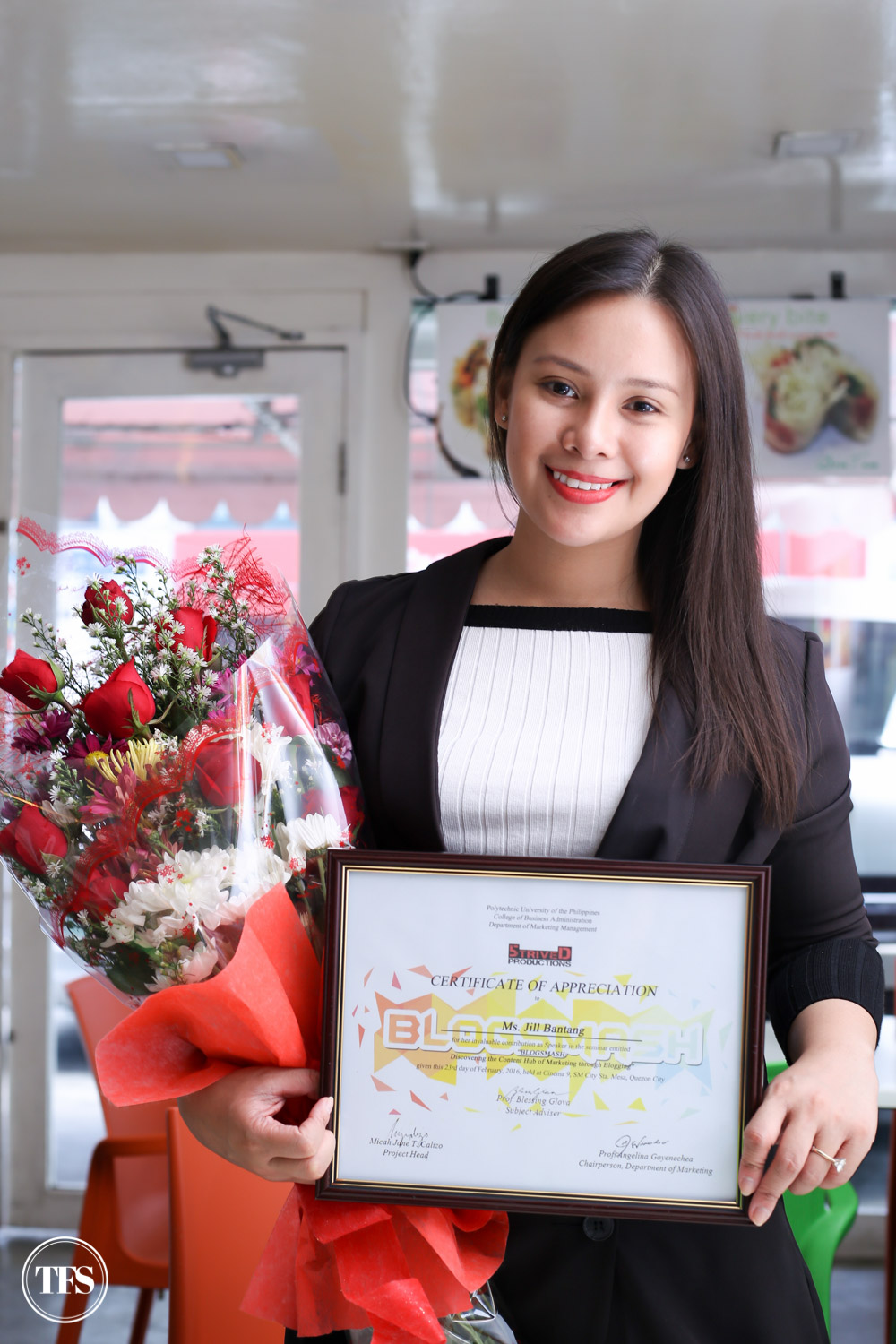 I arrived Recess Cafe with my flowers and certificate from Blogsmash. I didn't have the time to take a photo at the auditorium. So here's my BB. Pilipinas moment with my flowers. Haha!
I met the owner of Recess Cafe while dining and asked him why give that name. It's a simple answer. A familiar name to students, recess means break time or fun time. He wanted Recess Cafe to be the go-to place when people are on a break. Besides, the restaurant doesn't sell meals over P200! Don't we all think that's a good deal?!
The Food:
Coffee, tea, shakes or other beverages, you could grab a drink while waiting for your food. The Pastillas Shake has a subtle taste of cheese where milk stood out more. Under the humid weather, any kind of shake is acceptable. All I wanted was a cool drink, just to quench my thirst.
Adding healthy options to the menu made me approve of Recess Cafe more. Eating salad in a wrap, like this Pacific Rim Salad, is an easy way of feeding people with healthy food. The wrap is composed of fresh vegetables with oriental sukiyaki beef wrapped in rice paper. It tasted sweet and citrusy at the same time.
Another healthy wrap you can grab when you're on-the-go, Japanese Salad Wrap is authentic kani salad wrapped in rice paper sitting on a bed of sweet miso sauce.
It was a small serving of Garlic Beef Tapa with sunny side egg and rice made with turmeric, garlic oil, thyme and bay leaf. The rice interested me more, a different approach of serving breakfast food other than garlic rice. I really didn't think it was a good kind of beef for its tough meat. But I approve of the marinade used.
Pinoys can't resist Sisig Rice. This version is far from the classic Pampanga recipe. It's an affair of diced pig's brain, grilled maskara or pork's face, crispy ears, tongue and portions of real meat united with white cream for a smooth and silky texture. Trust me, it's delicious. I'm not saying it is just because it's sisig. They created a unique version where you could still find comfort in it.
The right kind of meat, cubed beef briskets to be exact, is what I love about  Beef Pares. Cooked adobo style with thick salty black sauce. It may be a little more expensive than what you get from Aling Nene down the street, but it's sure to be prepared better with a cleaner kitchen. Recess Cafe uses braised angus beef too!
Close to how Halal Guys' shawarma rice looks like, Taco Rice is a mixture of flavorful spiced beef, cheese, jalapeño tomato salsa, crisp lettuce and garlic sour cream. Placed inside a tin container, where ingredients are gathered together to create the right balance of flavors. I heard it's one of their best-sellers!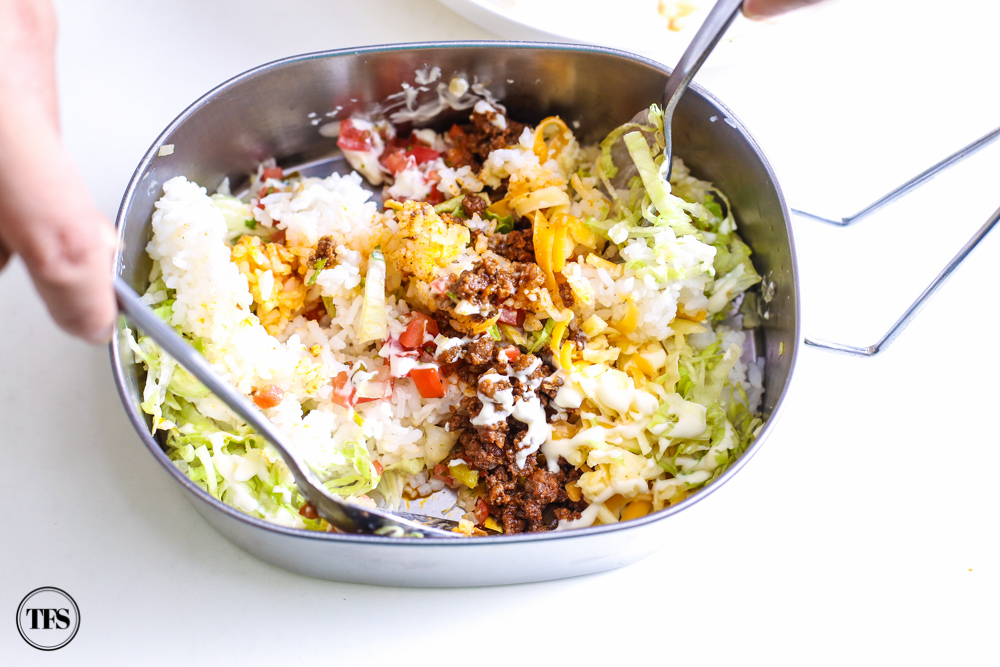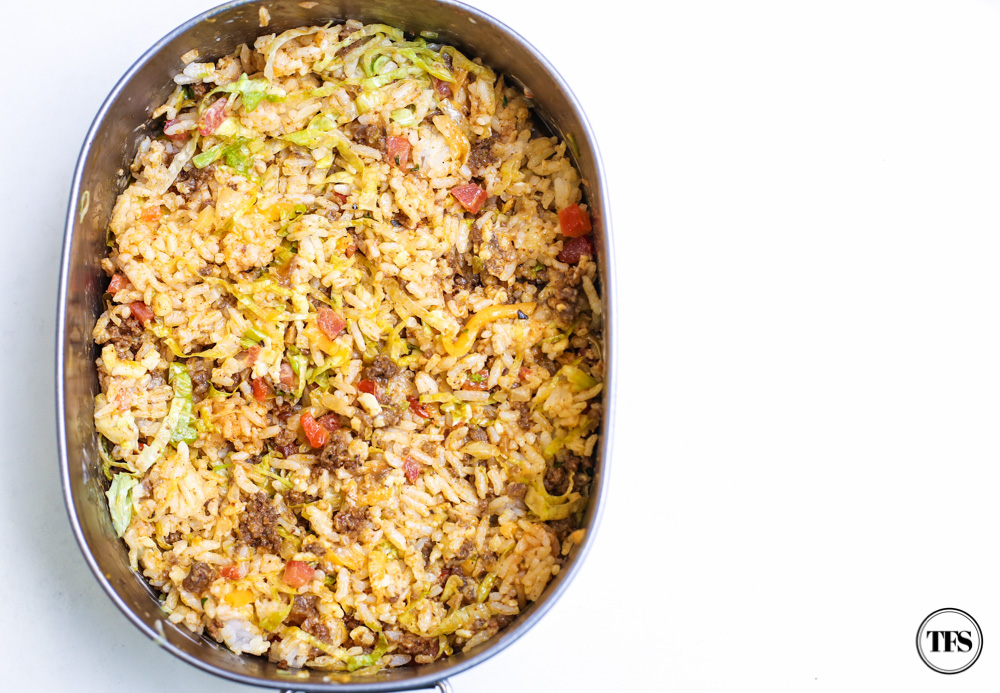 Dare to be different. Hang on to the Kimchi Burger for a complicated burger flavor. Homemade burger patty, which is a bit toasted, topped with generous portion of kimchi. I prefer kimchi mixed with rice. For burgers? Well, I think it's an acquired taste.
3 pcs. of Chicken, Pork or Tuna & Potato Empanada for only P58.
The waffles are head-turners by the way! This Peach Melba Waffle, for only P118, is a pretty sight of peaches, vanilla ice cream and strawberry sauce resting on a big piece of waffle.
Did I just hear Ferrero because that word sounds pricey. Reality speaking, Recess Cafe made Ferrero Waffle affordable even if it has a composed of hazelnuts, Nutella cream, choco chips and wafer on top. Its Nutella cream had a chocolate ganache feel, a rich spread that does the job to make Nutella fans crazily happy.
The Ambiance: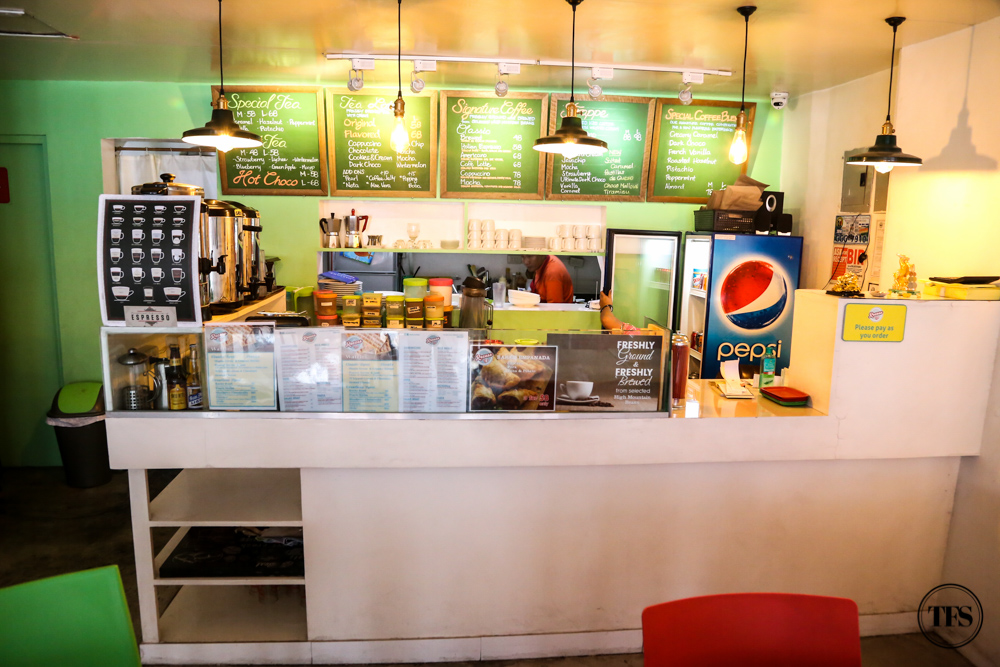 To keep their meal prices down, Recess Cafe intentionally kept their small space simple with colored plastic chairs and not fancy at all. There's not too much story about their place. You demand for food, they give you good comfortable food.
For people working and living near the area, this is so far one of the best options for quality food.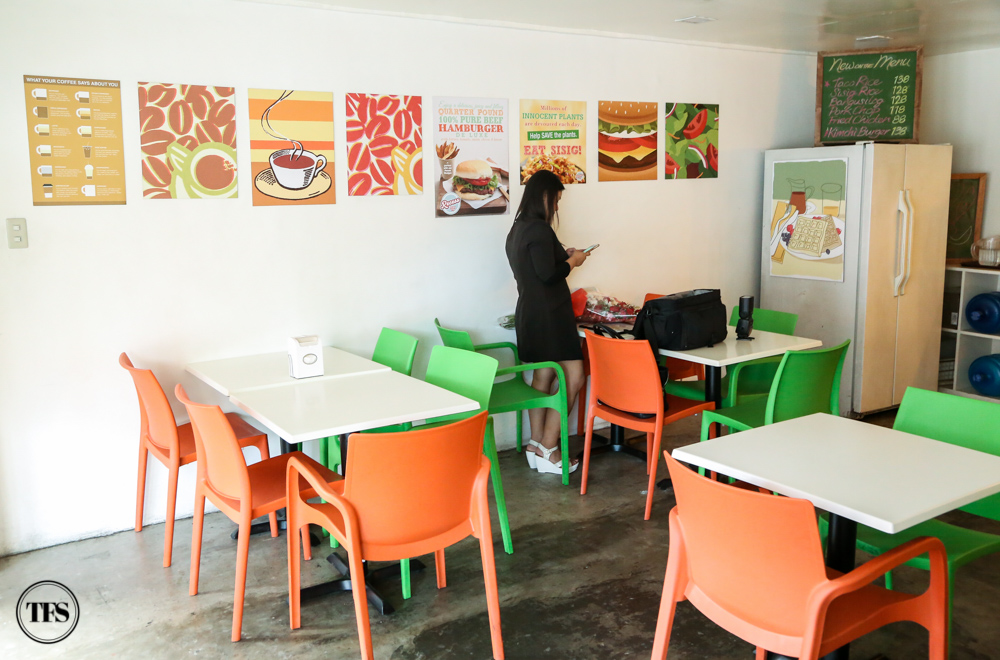 What do you think of Recess Cafe?
Share with me your thoughts!
Stay updated and Subscribe to The Food Scout for Free!
Pray, Eat and Love.
 Cheers,
The Food Scout
---
Location: 221 N. Domingo St. cor. J. Ruiz St. San Juan, Metro Manila, Philippines
Operating Hours: 10:00AM-1:00AM
Facebook: https://www.facebook.com/recesscafeph
Budget: PHP150++
Rate
Food            7/10
Ambiance  6/10
Service        6/10
Cost             9/10
Overall        7/10