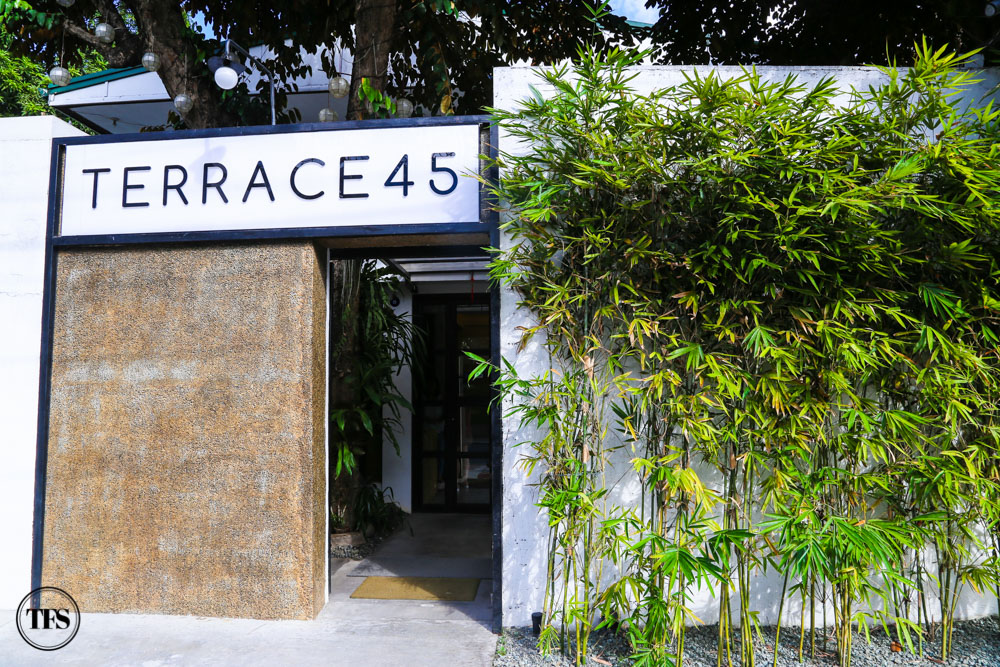 Siblings Karen and Karl Santos had good fond memories of their grandparents' house in Quezon City. A place close to their hearts, where they used to run, swing and play. All grown up now, the brother and sister tandem converted their grandparents' terrace into a homey restaurant named Terrace 45.
One typical hungry weekday, O and I dropped by to experience what's behind the gates of Terrace 45.
The Food: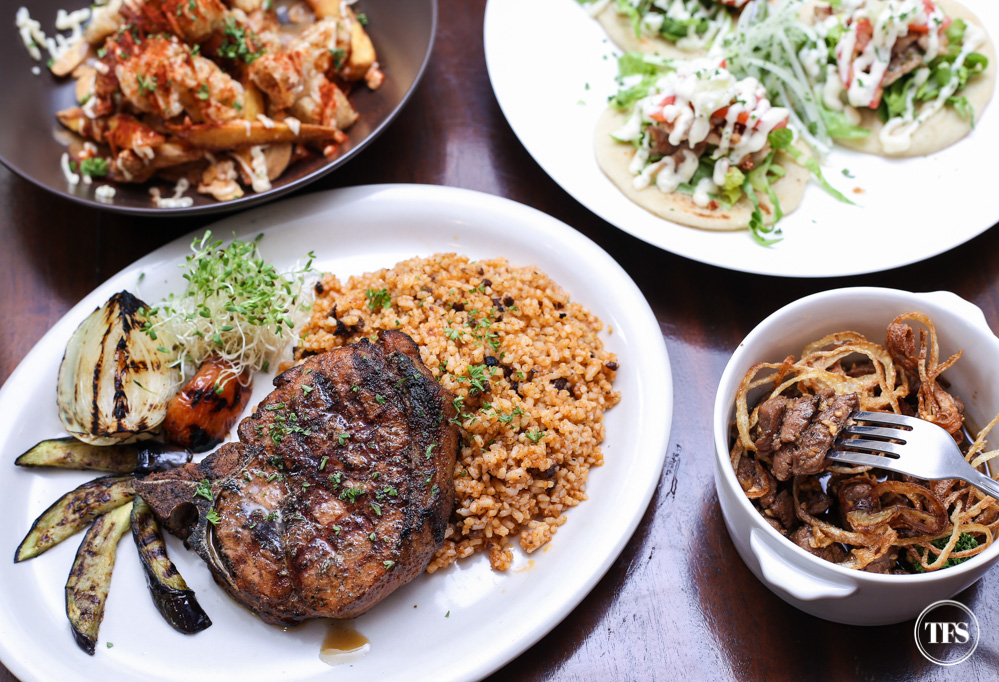 "We're home!" The feeling upon entering the clean and modern vicinity of Terrace 45. Its food resembles its homey ambiance – comforting and familiar.
I imagined sitting like a couch potato, television in front of me, while reaching my hands on these highly addictive Pork Rind Poutine. Hand-cut fries sitting on gravy, with homemade chicharon, fried garlic chips and aioli on top.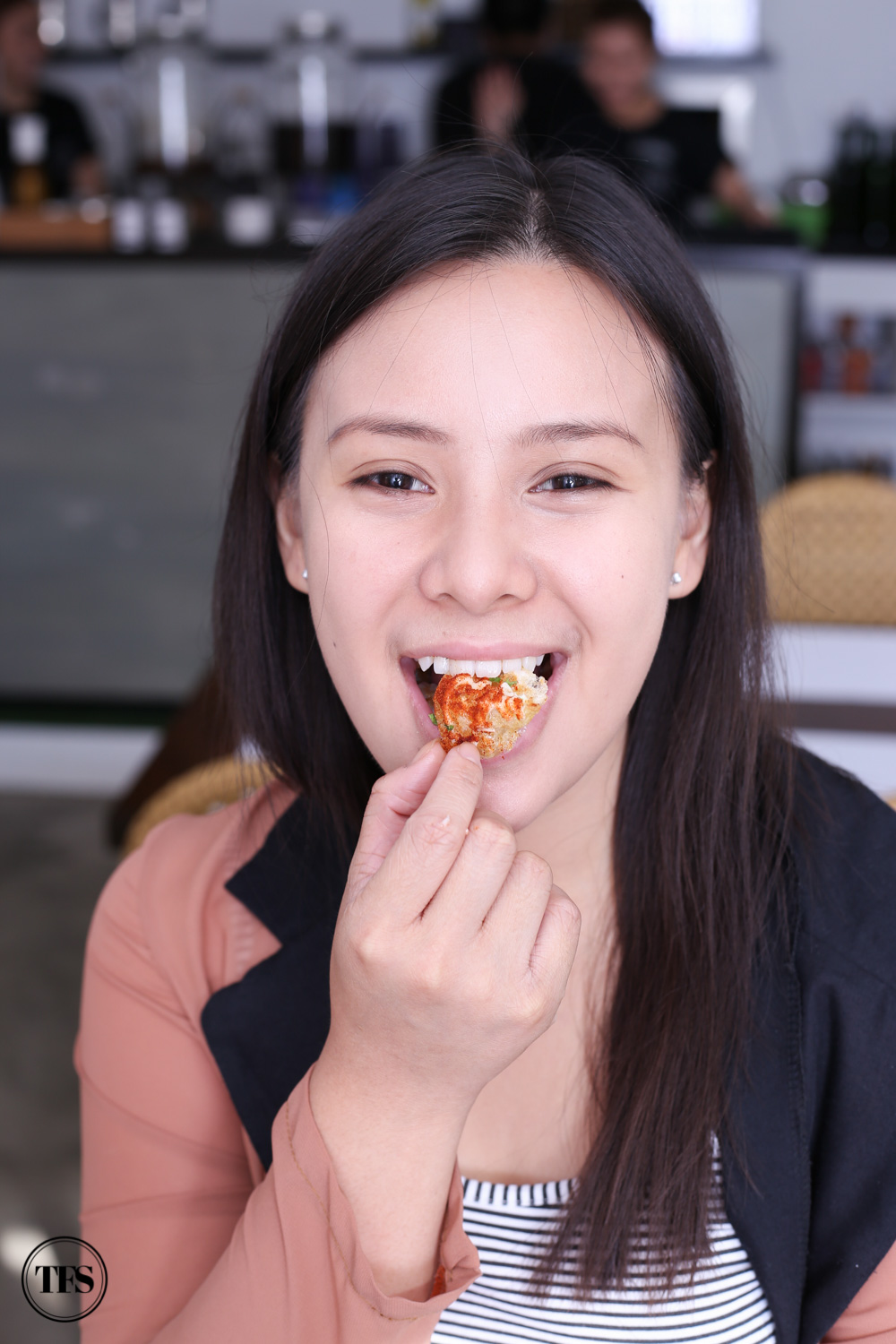 A candid shot by O while I was busy enjoying myself with the Pork Rind Poutine. They just nailed their homemade chicharon!
This has to be my favorite, Chicken Pitacos. An excellent mix of Greek-style chicken on homemade pita bread with tomato, lettuce and onion. Guilt-free with a taste that refreshes and not overpowering with each other's flavors.
Genmaicha Iced Tea for me while Raspberry Iced Tea for O. Both freshly brewed without a doubt.
I couldn't stop myself taking bites of these tender Salpicao. Traditionally cooked with more than usual garlic bits and thinly sliced crispy onion rings on top.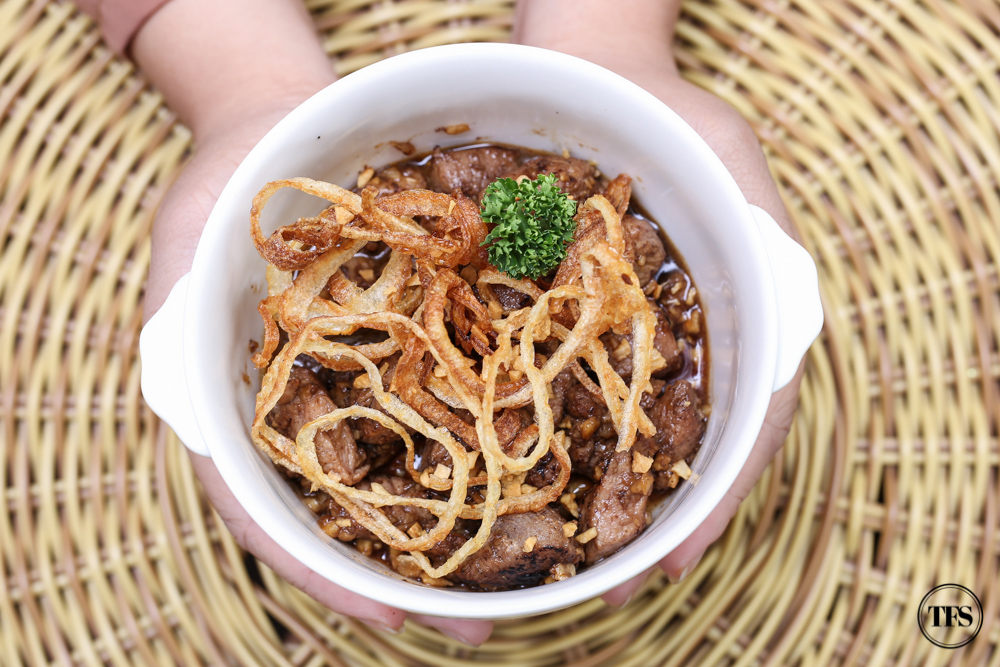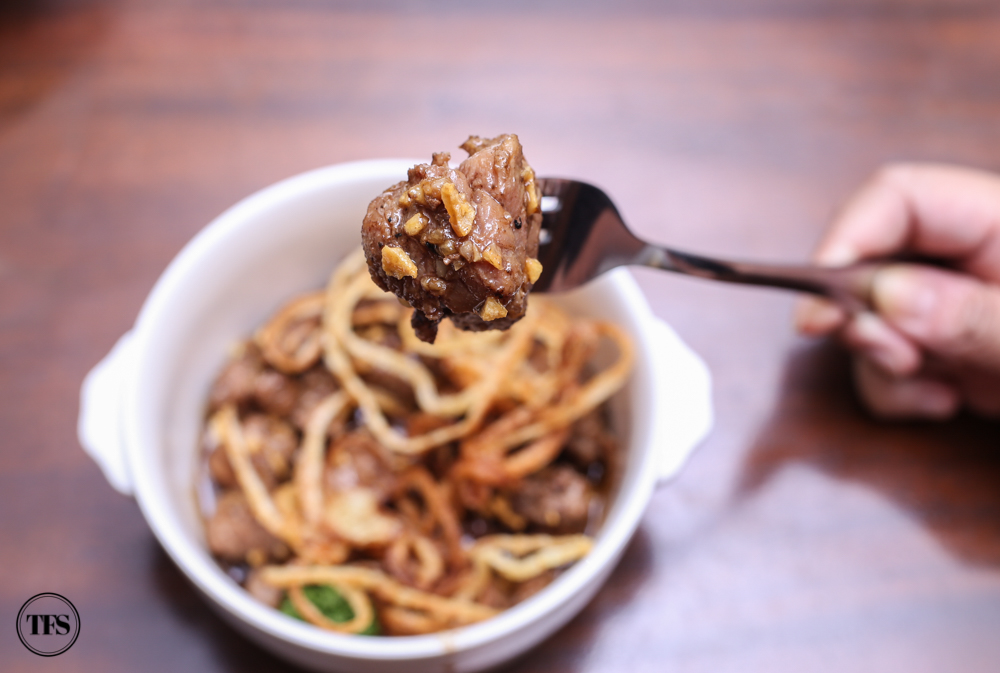 Giant slab of Grilled Pork Chop marks itself as the best-seller. In a place where people seeks for comfort, they found it in this Grilled Pork Chop served with dirty rice and grilled vegetables. Easily appreciated for its flavorful marinade, this solves your problem when you can't decide what to eat for the night.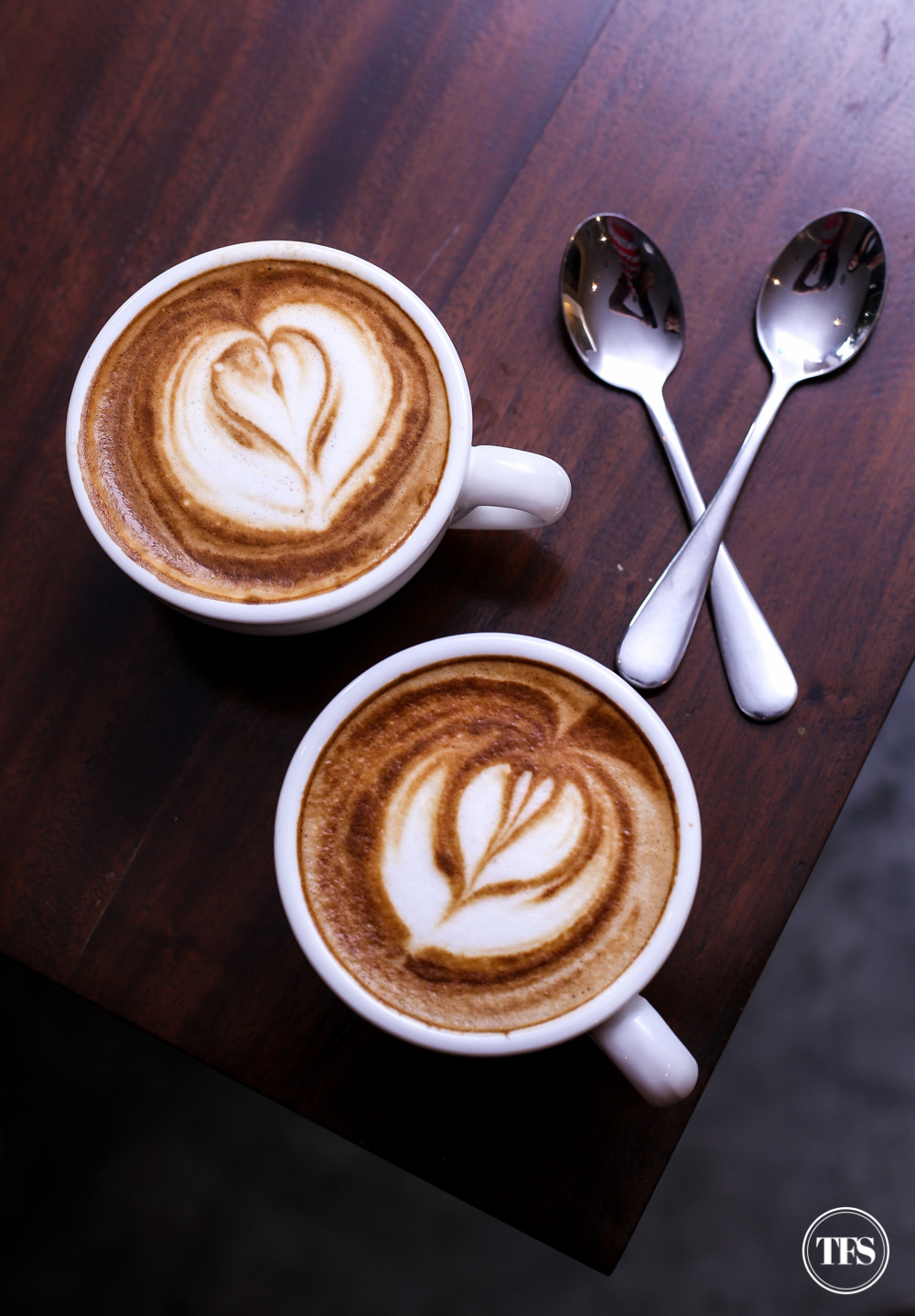 They threw in some coffee and cookies after getting our stomachs full. Now that's really a wonderful taste of home!
Extra gooey and chewy Chocolate Chip Cookies in the house! Surprised by this hidden gem of Terrace 45.
The Ambiance: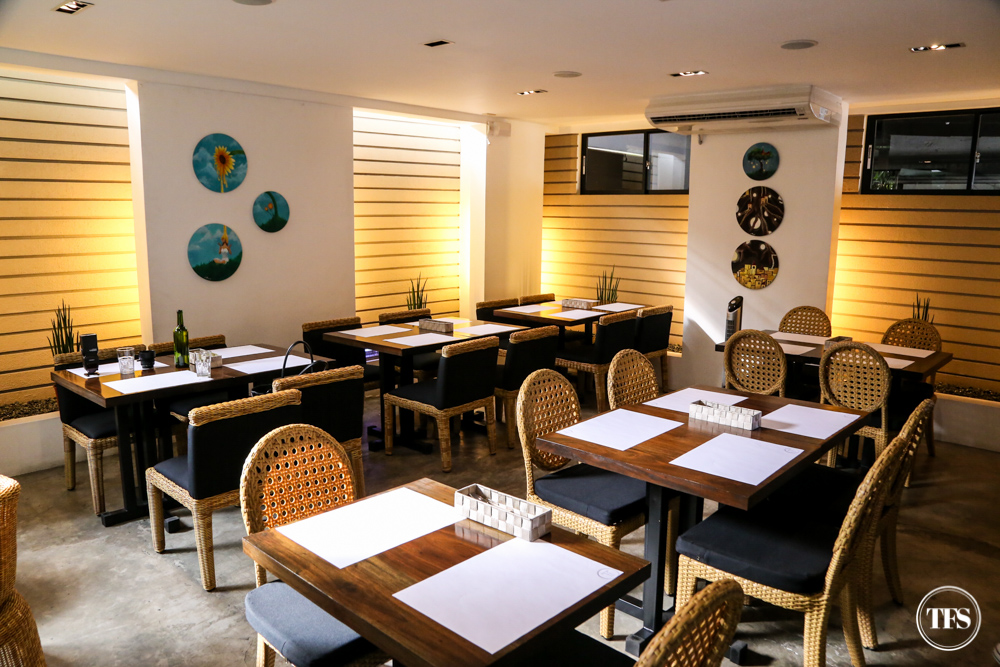 The clean modern look of Terrace 45 composed of Solihiya lounge chairs and wooden tables with patches of artwork around its dominantly white place. On some areas, glass windows are placed to get a view of their mini garden with few chairs and tables outside. As you can see, its spacious dining area could host small or big groups.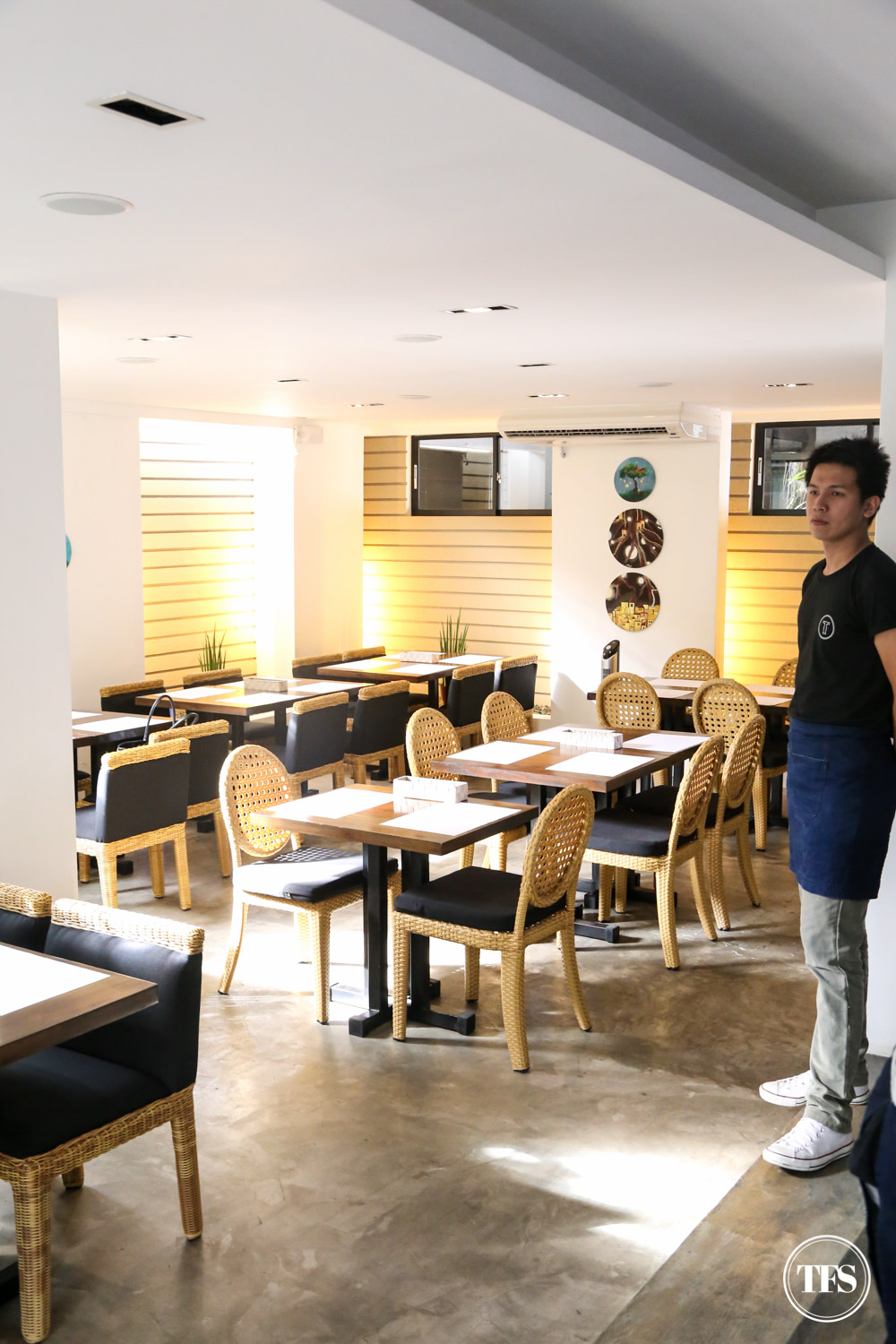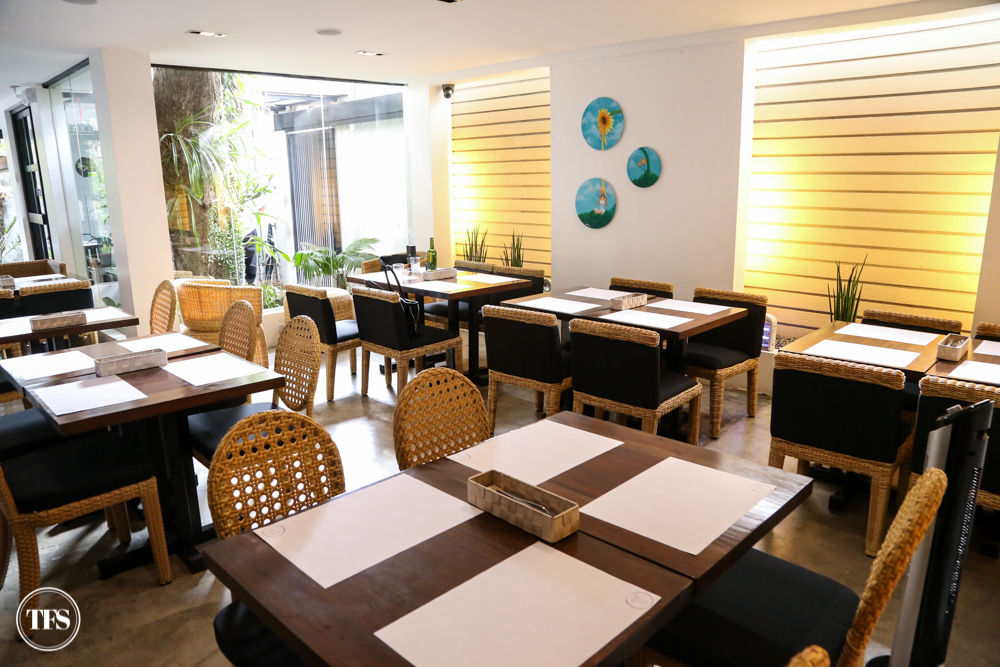 Even if it may look like an ideal restaurant for Sunday family lunch or dinner, it's unfortunately closed on Sundays.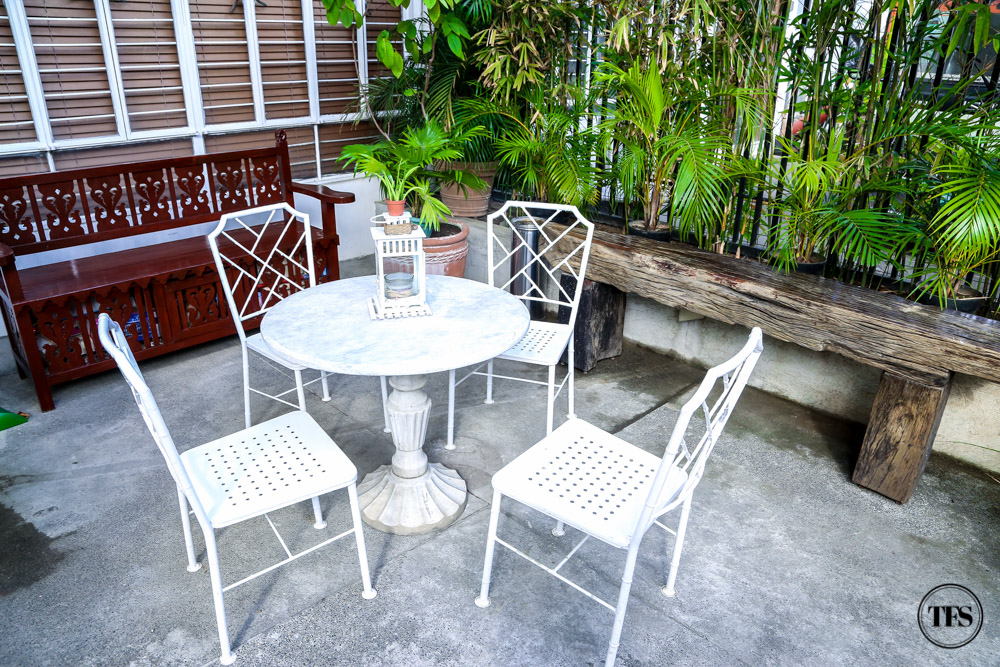 I love the romantic feel of gardens. Outside, a small garden gives a feel of exclusivity, especially at night. Don't you think it could be a spot for wedding proposals? Right?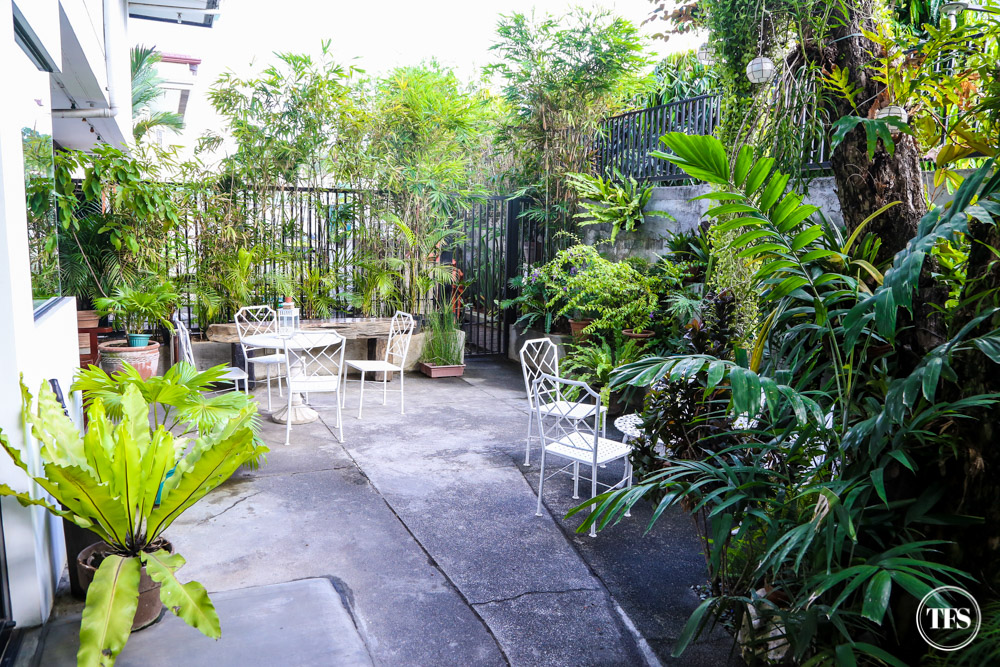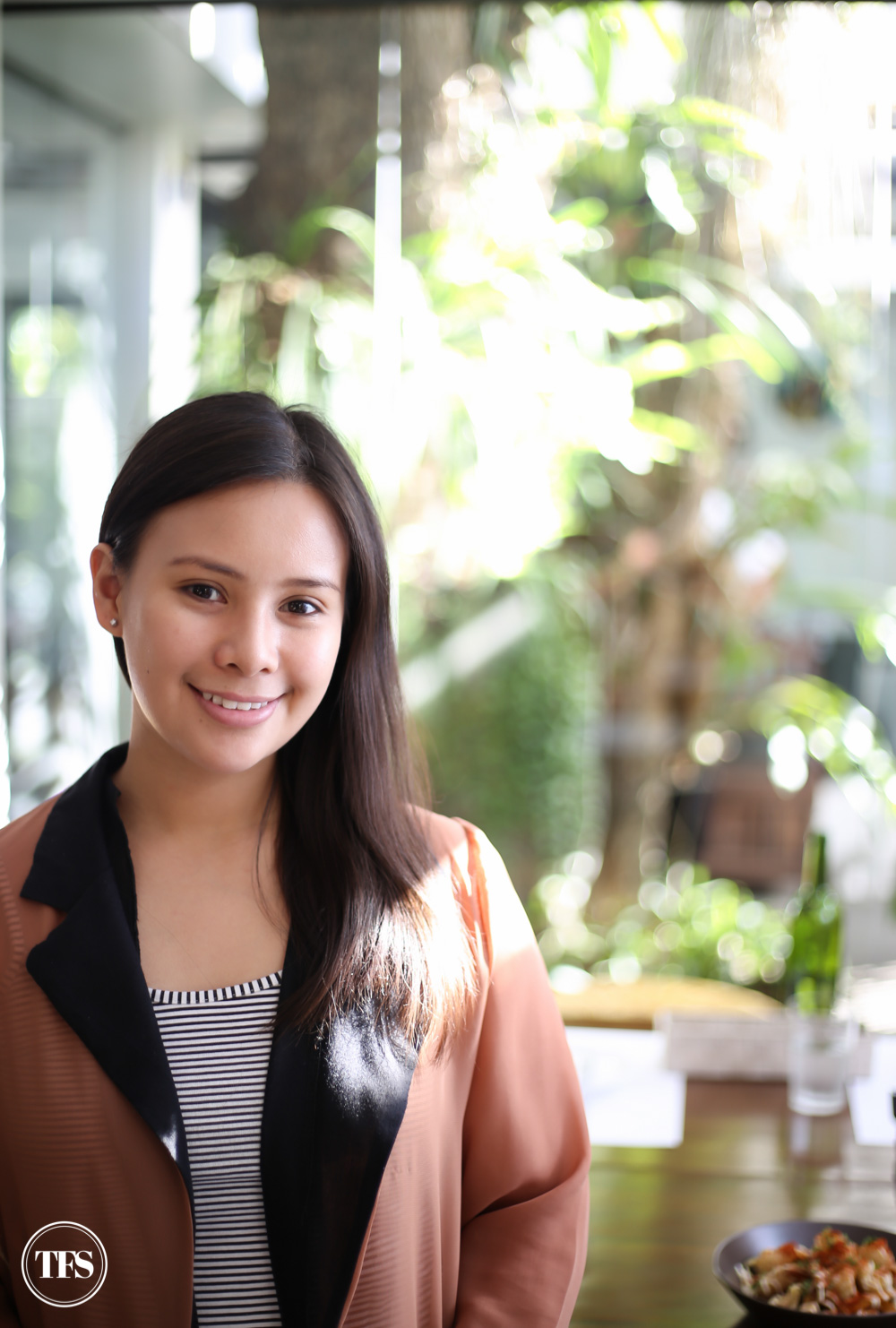 What do you think of Terrace 45 in Quezon City?
Share with me your thoughts!
Stay updated and Subscribe to The Food Scout for Free!
Pray, Eat and Love. 
Cheers,
The Food Scout 
---
Location: 45 Dr. Lazcano St. cor Sct. Santiago St. Quezon City, Metro Manila, Philippines
Operating Hours: 11:00AM-3:00PM /5:00PM-11:00PM (Mon-Sat)
Contact: (+632) 374-5486
Facebook: https://www.facebook.com/terrace45ph
Budget: PHP400++
Rate
Food            8/10
Ambiance  8/10
Service        8/10
Cost             8/10
Overall        8/10