We can't stop talking about how hot our city is. Each day, we comment on how the scorching heat of summer affects our mood. Sometimes good, for those who are out on a beach trip, sometimes bad, for those who are stuck in Manila.
How does Kuya J Restaurant repond to the heat? By bringing a special way to breeze through the piping hot season. Introducing, the new Halo-Halo Espesyal!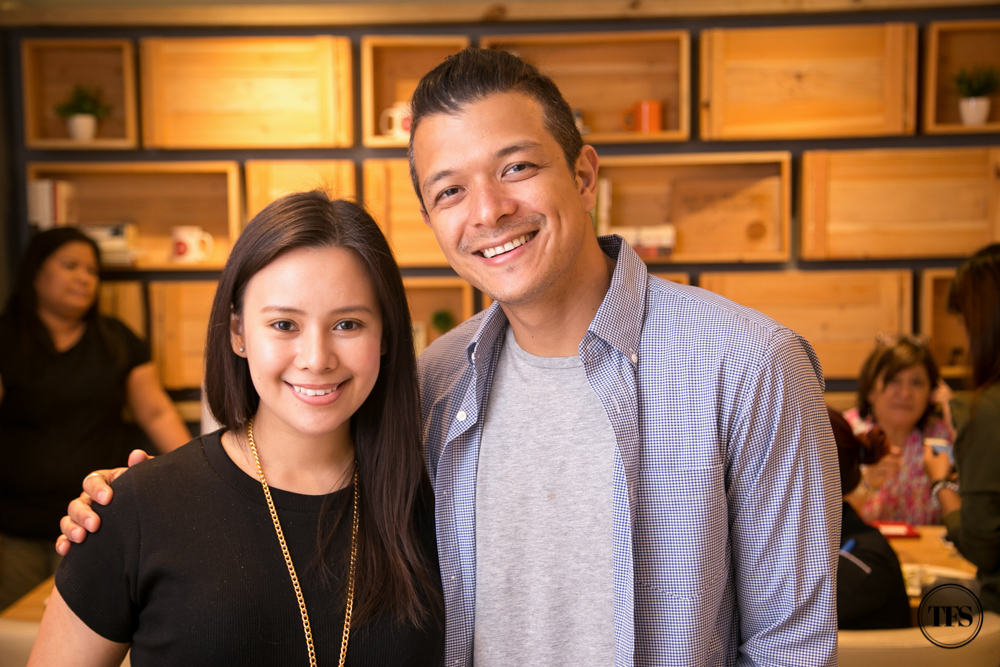 I forgot about the heat because I was in for a treat! Not only did Kuya J made me try their newest dessert, Jericho Rosales, Kuya J's brand ambassador (he's not the owner guys! Haha!), joined the intimate merienda! Awesome right?!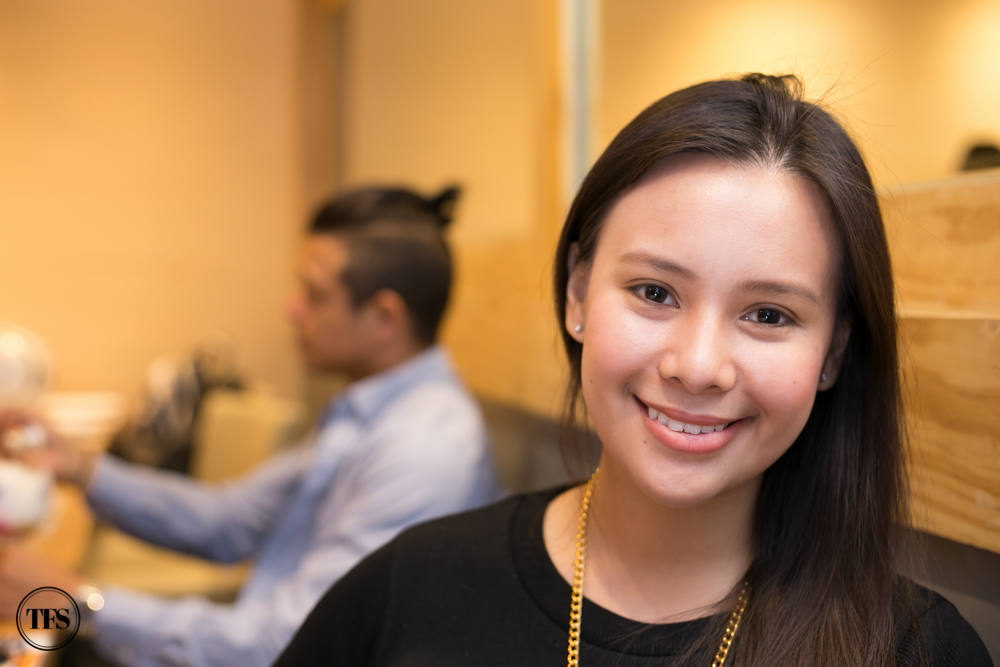 The best-tasting summer bida of Kuya J, this Halo-Halo is special because of its paper-thin shaved ice, really smooth and suave. Its rich and creamy milk has a marshmallowy texture, almost like vanilla ice cream that melts in my mouth. I was surprised how they made Kuya J Halo-Halo Espesyal exceptional, different from other restaurants I've tried.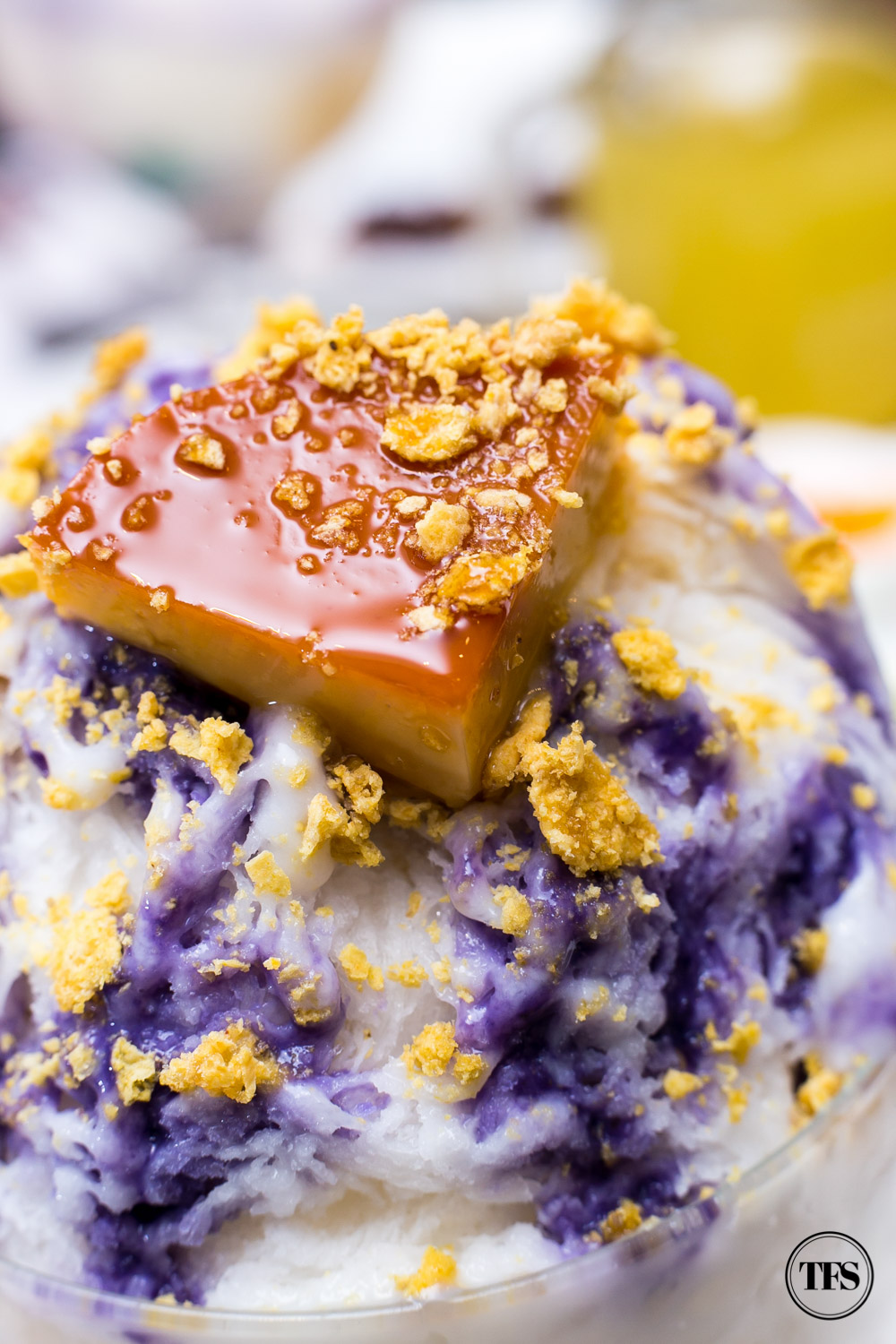 Projecting a classic pinoy halo-halo, ingredients like sweet and meaty macapuno strings, red and green nata de coco, caramelized saba, velvety ube jam, and glazed langka cannot be missed out. You have to dig using your spoon as you find them under the mountain of creamy and milky ice. On top, it has a thick chunk of homemade leche flan, sprinkled with crunchy corn flakes and drizzled with ube cream.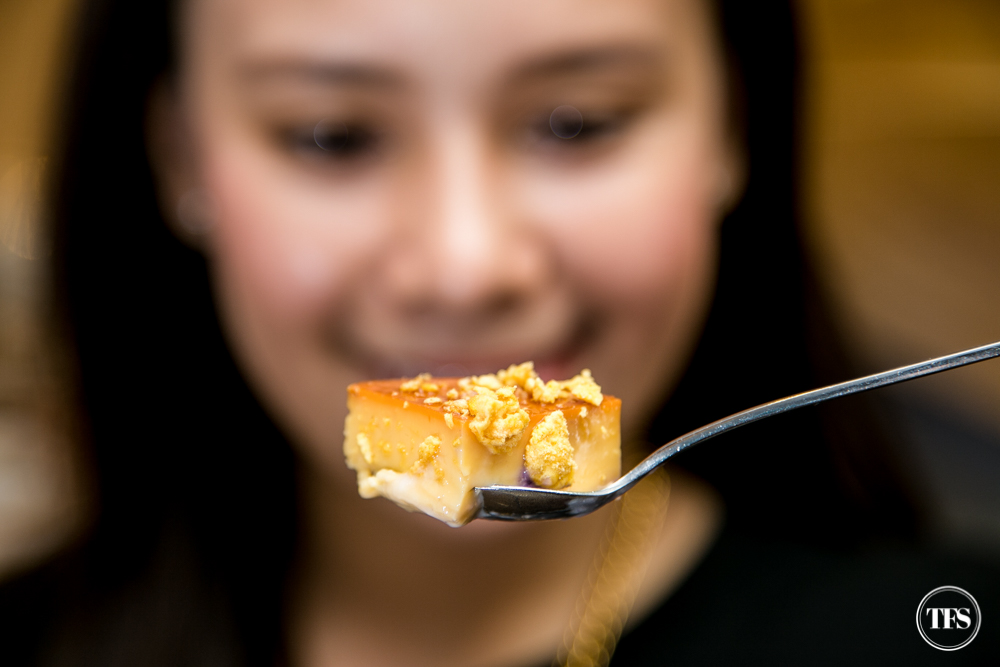 One chunk of leche flan is not enough for me. I ordered one plate of leche flan to supply my cravings for Kuya J's Leche Flan.
If we talk about size, one serving of Kuya J Halo-Halo Espesyal is good for sharing! To connect more with your date, order this Halo-Halo and place it in between you and your date as you share. It's the sweetest!
To be honest with you, this Halo-Halo is one of the best creations of Kuya J that I love!!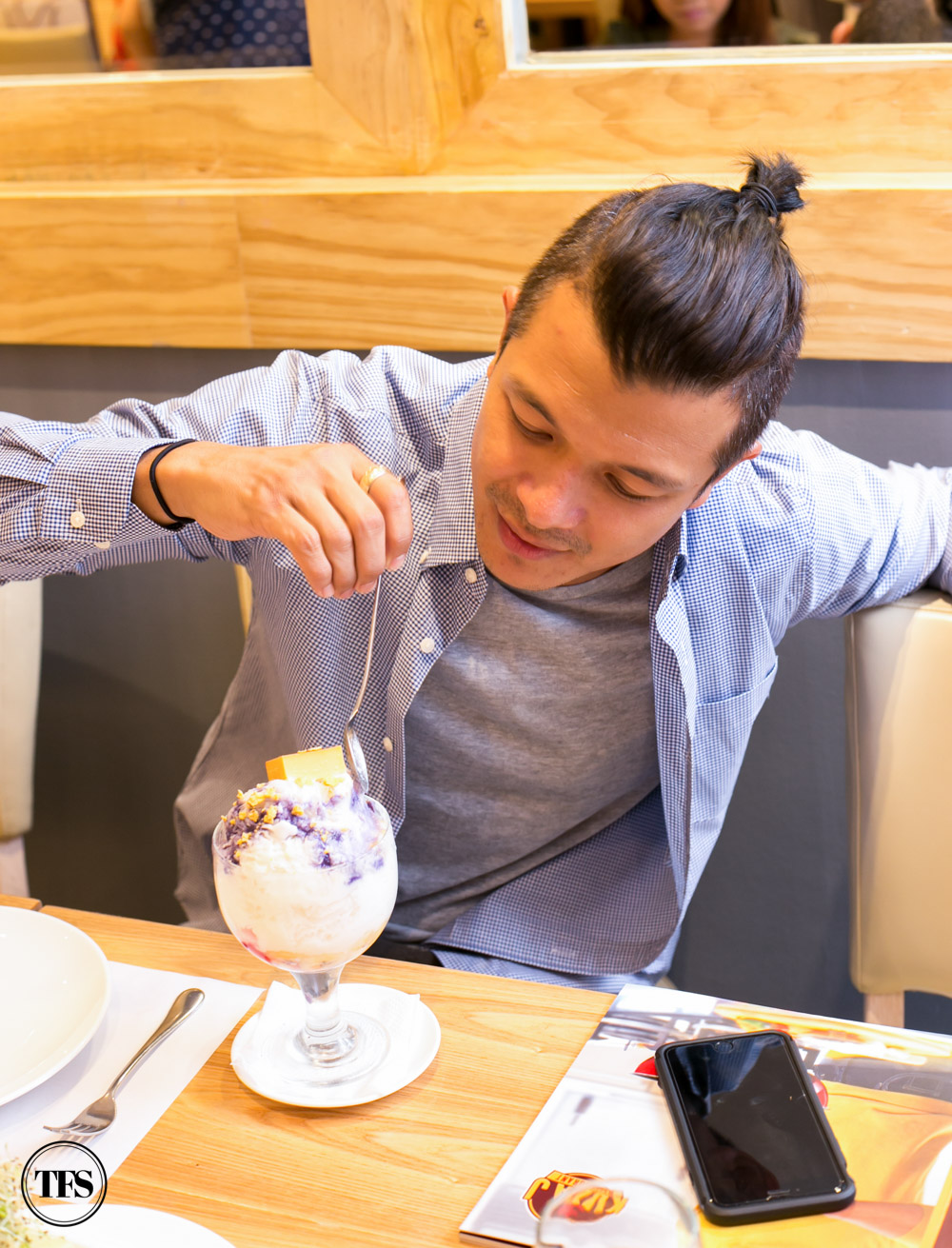 Jericho forgot about his diet when he got his glass of Kuya J Halo-Halo Espesyal.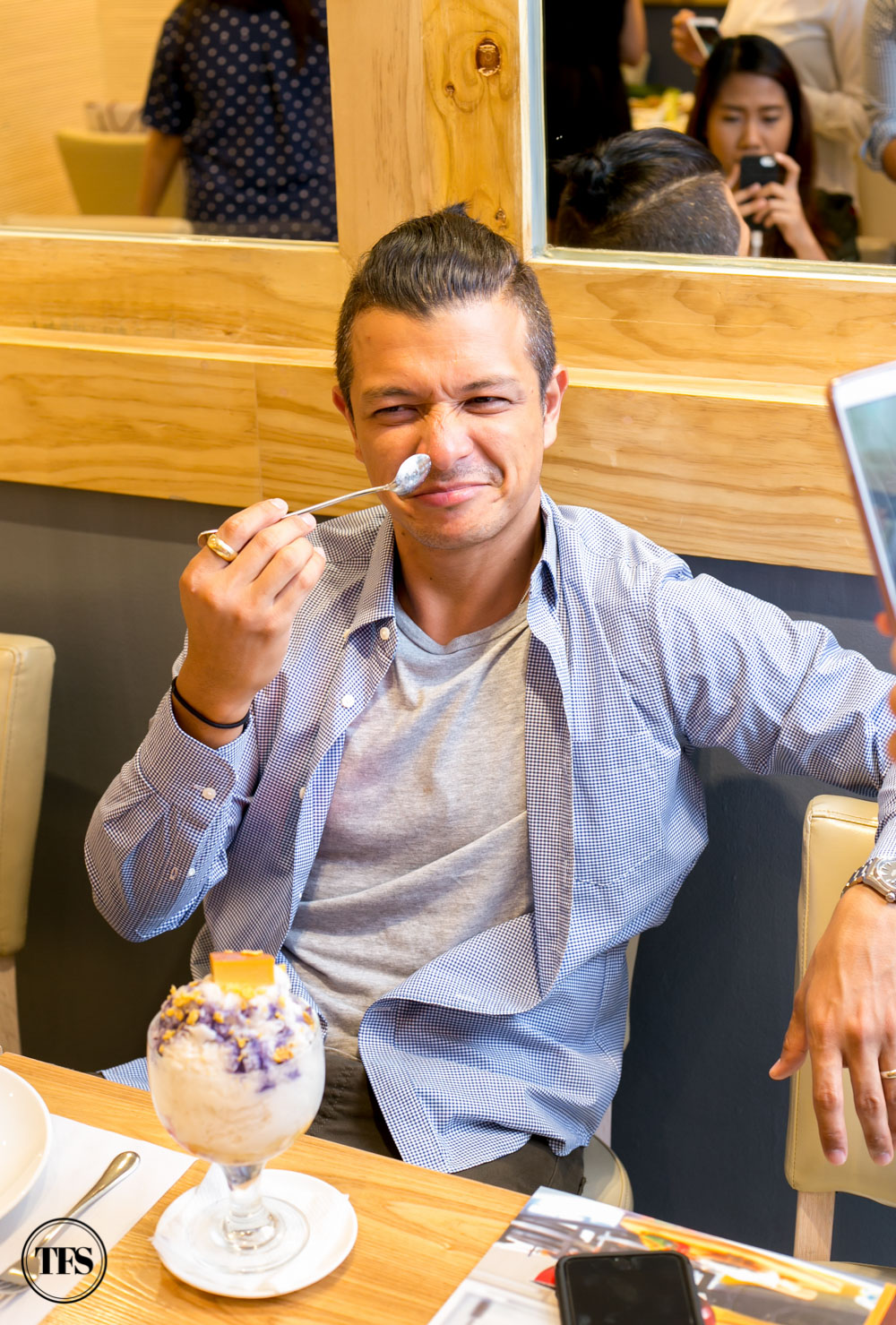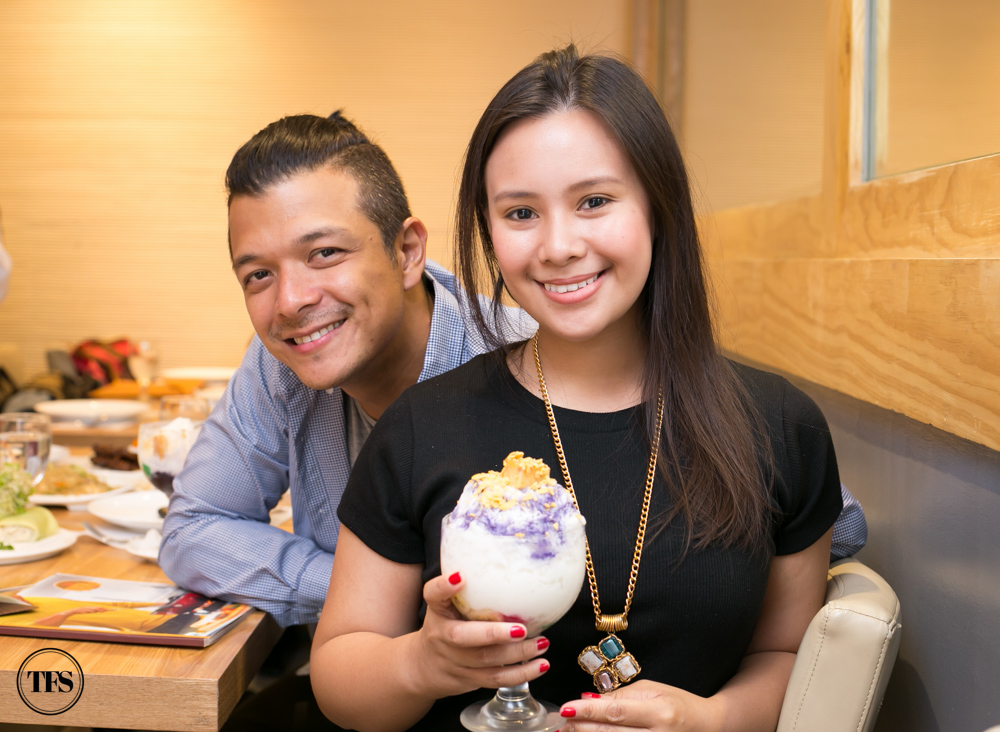 What do you think of Kuya J Halo-Halo Espesyal?
Share with me your thoughts!
Stay updated and Subscribe to The Food Scout for Free!
Pray, Eat and Love.
Cheers,
The Food Scout
---
Facebook: https://www.facebook.com/KuyaJResto