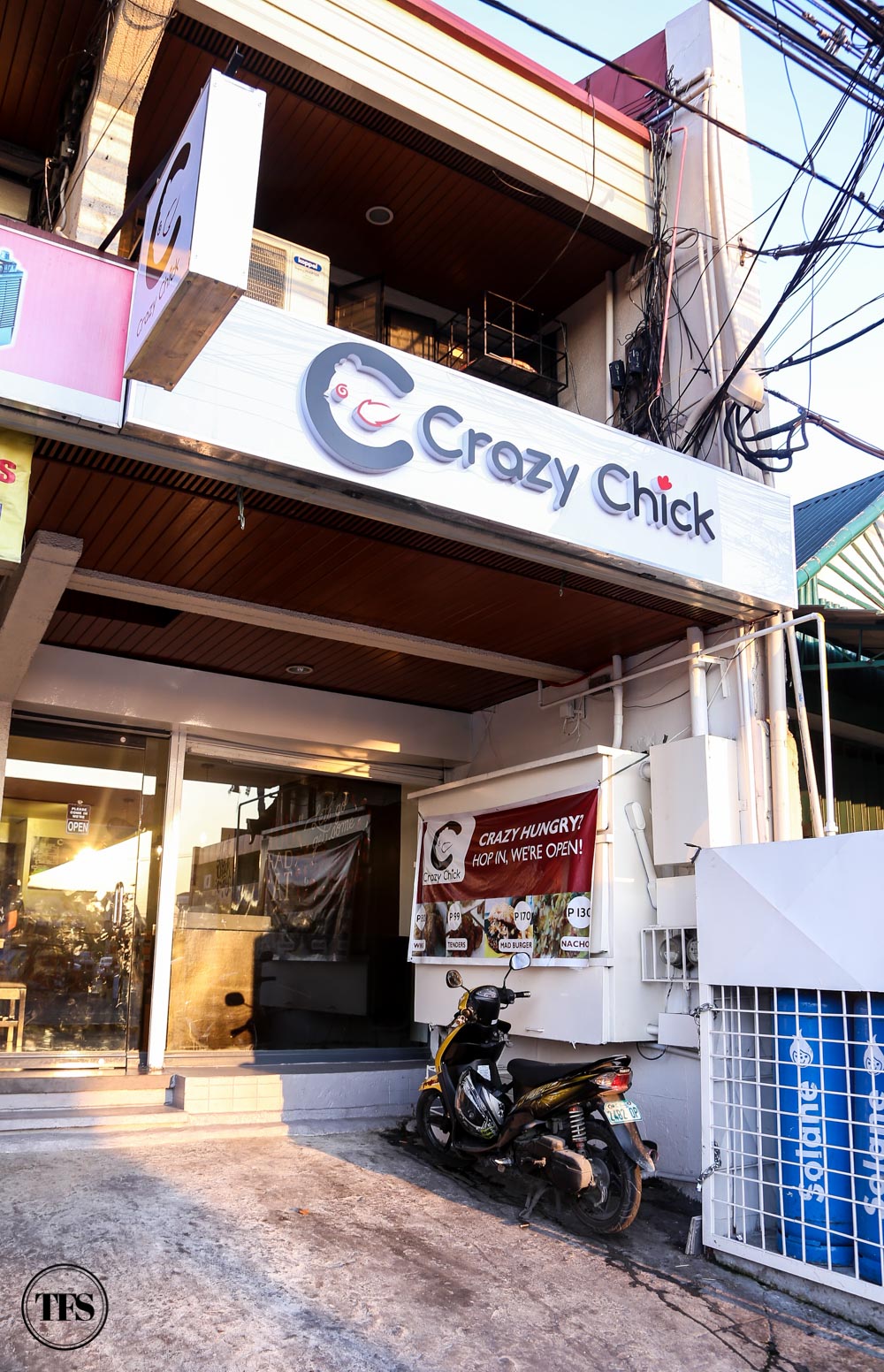 I don't normally swing by the side of BF Homes Parañaque. Even if hundreds of people (okay, I'm exaggerating. Maybe a handful.) asked me to take my food trip route to that side of Manila, yet traffic restrains me. I finally found time, made time to be exact, to visit BF Homes just for my TBF's (Taft Best Friend) new restaurant called Crazy Chick.
When Vero precisely mentioned chicken wings, I knew I had to visit her restaurant immediately. For the nth time, I have to tell you that O and I are both crazy for chicken wings, just like the owners, Vero, her boyfriend Mikko and twin brother Mikito. I'm not surprised that Vero chose to open a wings place since I knew her love for wings was literally "crazy" even back in college. I'm so proud this woman followed her tummy, I mean her heart for wings.
Hitting two birds with one stone, I also offered Vero our food photography & food styling services for her products.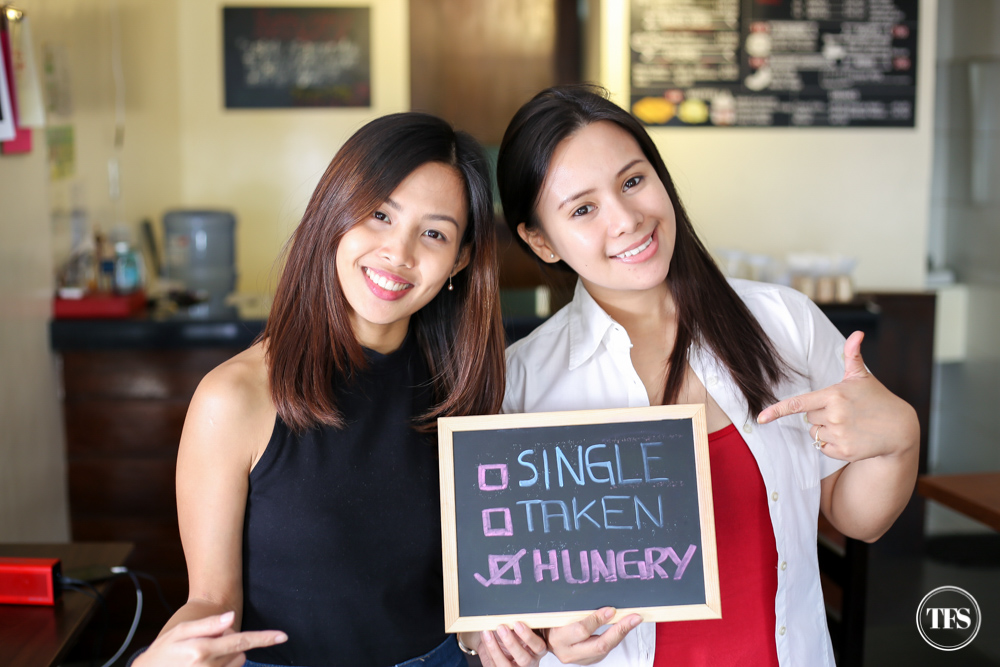 Single or taken, you'd rather choose the word "Hungry" when you're faced with all 9 flavors of chicken wings to choose from! Can I tell you, that it's one of the hardest choices to make, especially if you have the appetite to try them all. Hahaha!
Thrifty twenties or thirties won't be afraid to eat and spend. Perhaps, you could order a lot without exceeding your budget.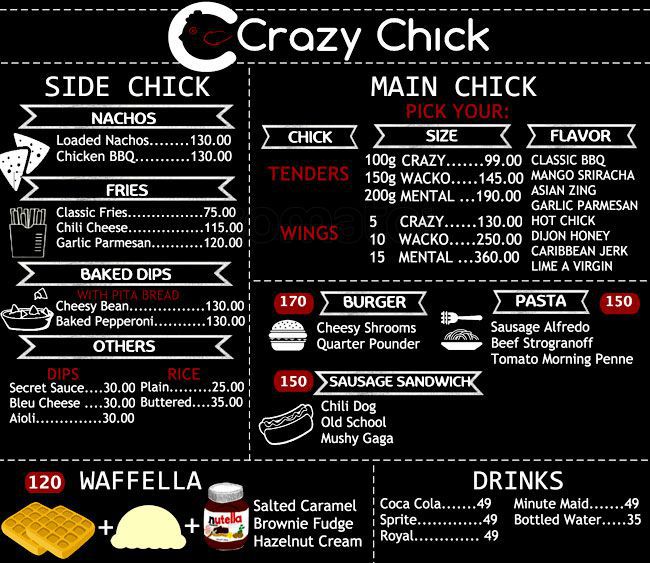 I know you can't wait. Well, here are the dishes to expect at Crazy Chick.
The Food:
Topping the list of their flavors is this Mango Sriracha Wings. So far, one of the best-sellers, it gives off a sweet twist of Mango and a kick of spice from Sriracha, topped off with parsley and Spanish paprika. If I go back the second time around, my bill includes this flavor.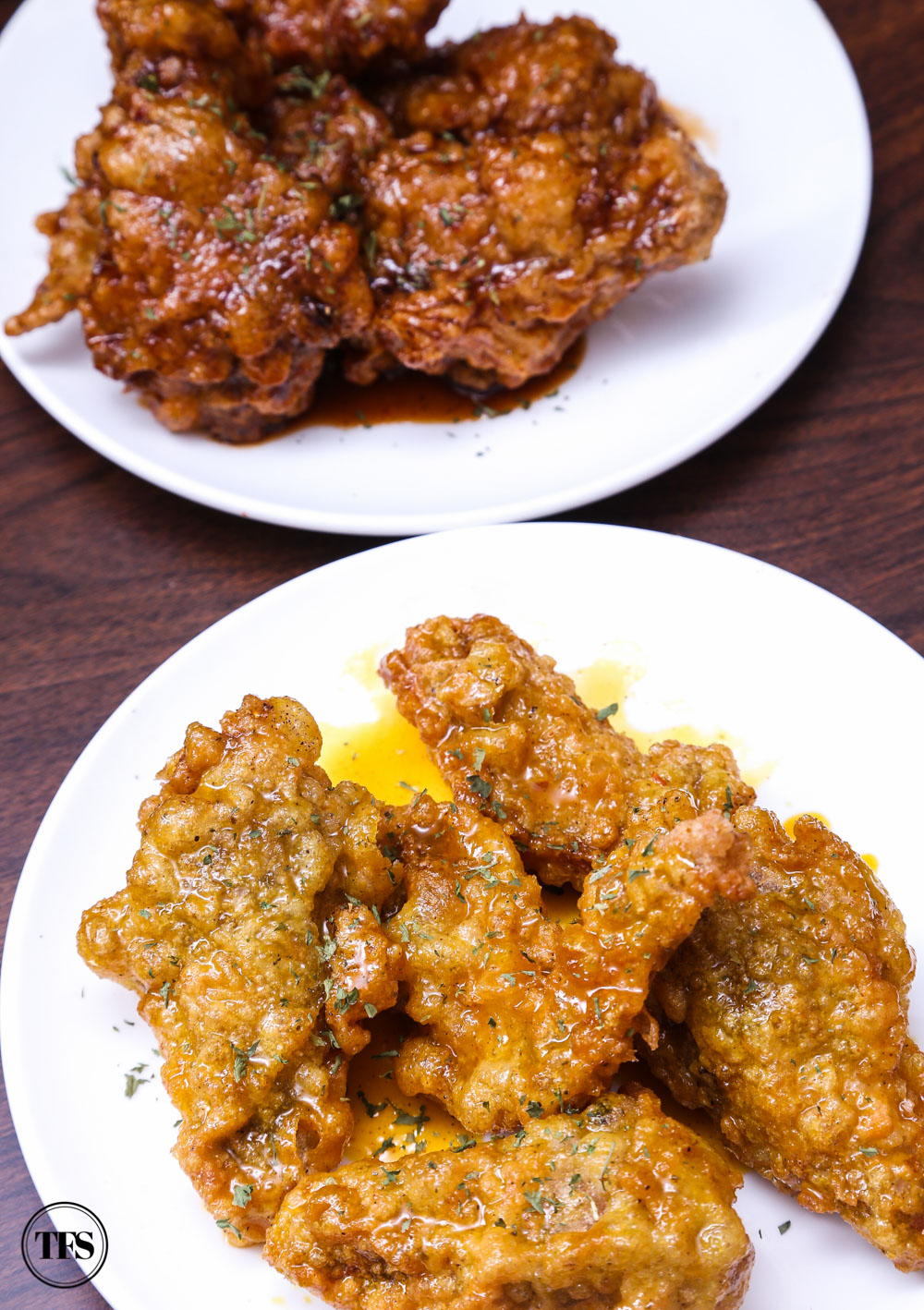 Where I want to be, in front of Crazy Chick's Garlic Parmesan Wings! I love that their Garlic Parmesan Wings isn't "nakakaumay" and too oily when you take a crunchy bite. Chicken wings are drizzled with garlic butter sauce before topping it off with garlic parmesan cheese and parsley.
Hot Chick Wings isn't the spiciest among the bunch, mildly spiced perfect for those who are still looking for that spicy kick. Its piquant taste is sedated by its balsamic base, which actually works really well.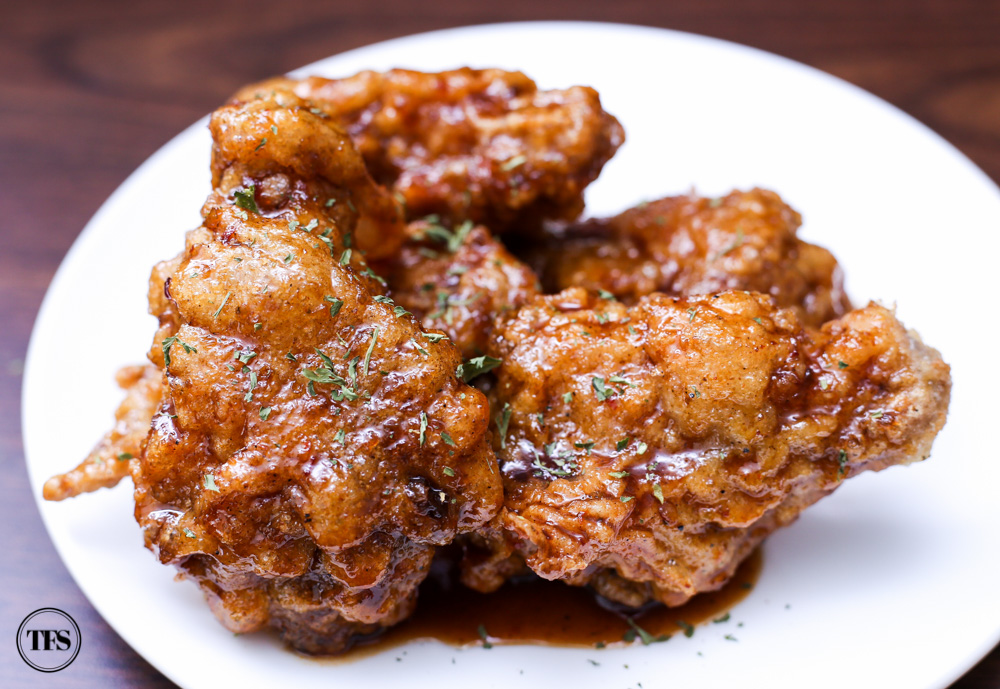 Let your tastebuds encounter this spicy Soy Crazy wings with a blend of oyster sauce, garlic and bits of siling labuyo.
For your hunny bunny, Crazy Chick's Dijon Honey flavored wings might be her type. A blend of mustard and honey, staying closer to the sweeter side of flavors.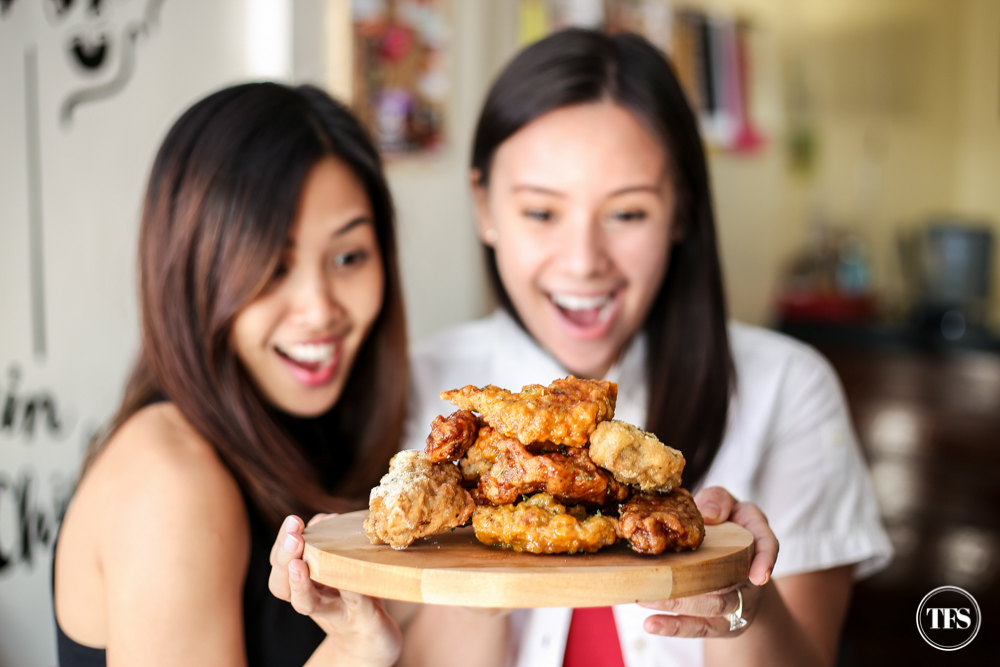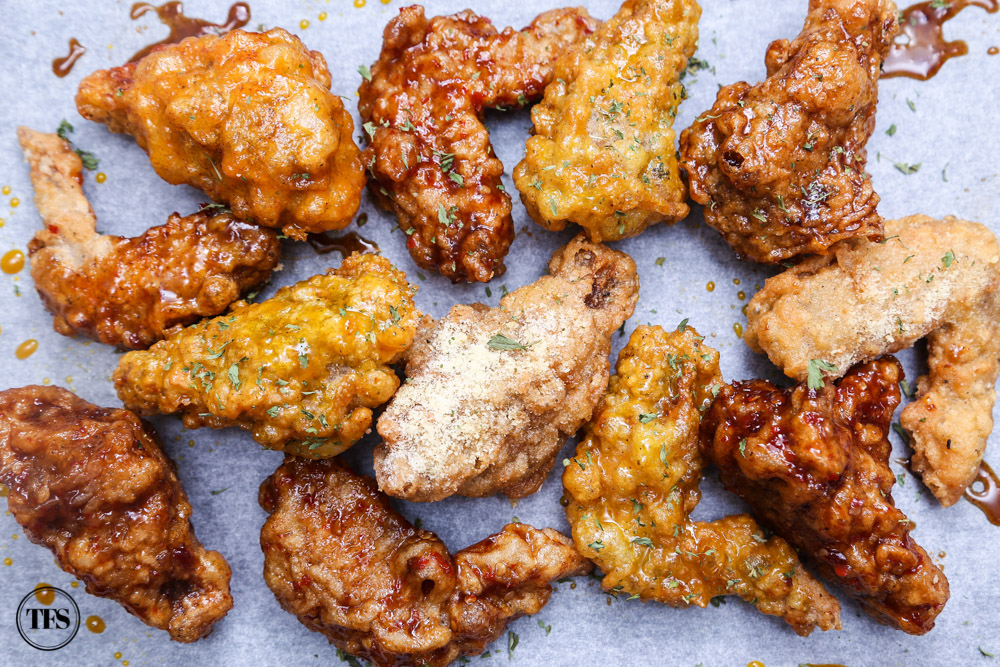 While shooting and styling their chicken wings, I just can't wait to bring the wings closer to my mouth to take a big bite. It's too tempting!
For a different sight on your table, you could add their Cheesy Shrooms for you to try. Made with 100% pure beef patty smothered with 3 kinds cheese (grated), cheese slice, sautéed mushrooms, Crazy Chick's so-called "secret sauce" and grilled burger buns. What I'm not fond of their burgers tho, is the use of margarine spread on the buns, which makes it a little soggy too. But for its price and quality of its burger patty, it's worth the money.
Another type of burger on the menu, Quarter Pounder is made with 100% pure beef patty layered with cheese slice, tomatoes, lettuce, cooked bacon, "secret sauce" again and the same grilled burger buns.
If there's one dish to complement the wings, I'd say it's their Sausage Alfredo Pasta. A combination of sausages and sautéed mushrooms drizzled with alfredo sauce that's not overly creamy and parsley for garnish.
My tummy felt a little crazy after tasting all the flavors. But we can't stop yet. Not yet! We must make some room for their Wafella, a concoction of waffles, ice cream, graham or cookie base, topped with indulgent toppings and of course, Nutella. Your order of Wafella is served in a cute little personalized jar, where you can write your name.
First that came out was S'more-prise Wafella, topped with melted marshmallows sandwiched in graham crackers, with chocolate syrup to top it off. Graham bits are used as its base, perfect to mix with plain vanilla ice cream.
You might forget to write down your name on your jar when you see their Hazelnut Brownie Fudge Wafella, topped with homemade brownies and chocolate syrup and Salted Caramel Wafella, topped with caramelized popcorn and salted caramel sauce.
For the cookie lovers, you'd probably want this Crazy Cookie Wafella, topped with homemade chocolate chip cookies, chocolate chip bits and chocolate syrup.
The Ambiance: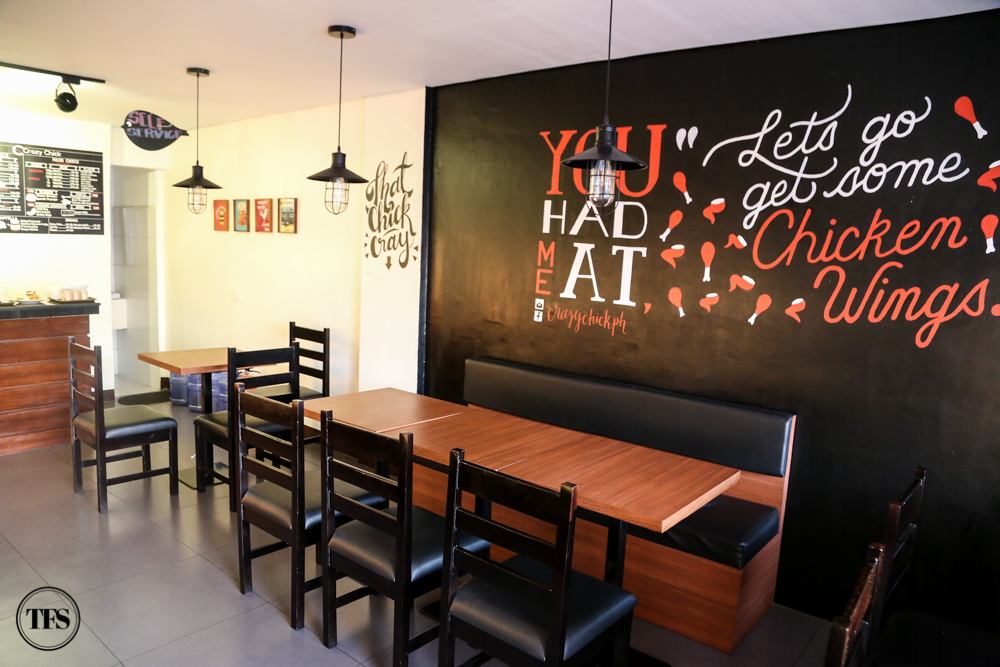 These owners did their homework by making sure millenials will be in the zone when they enter Crazy Chick. It may be a tiny space for a restaurant, but each corner will get your attention and your phones out to take a photo with their witty calligraphy walls.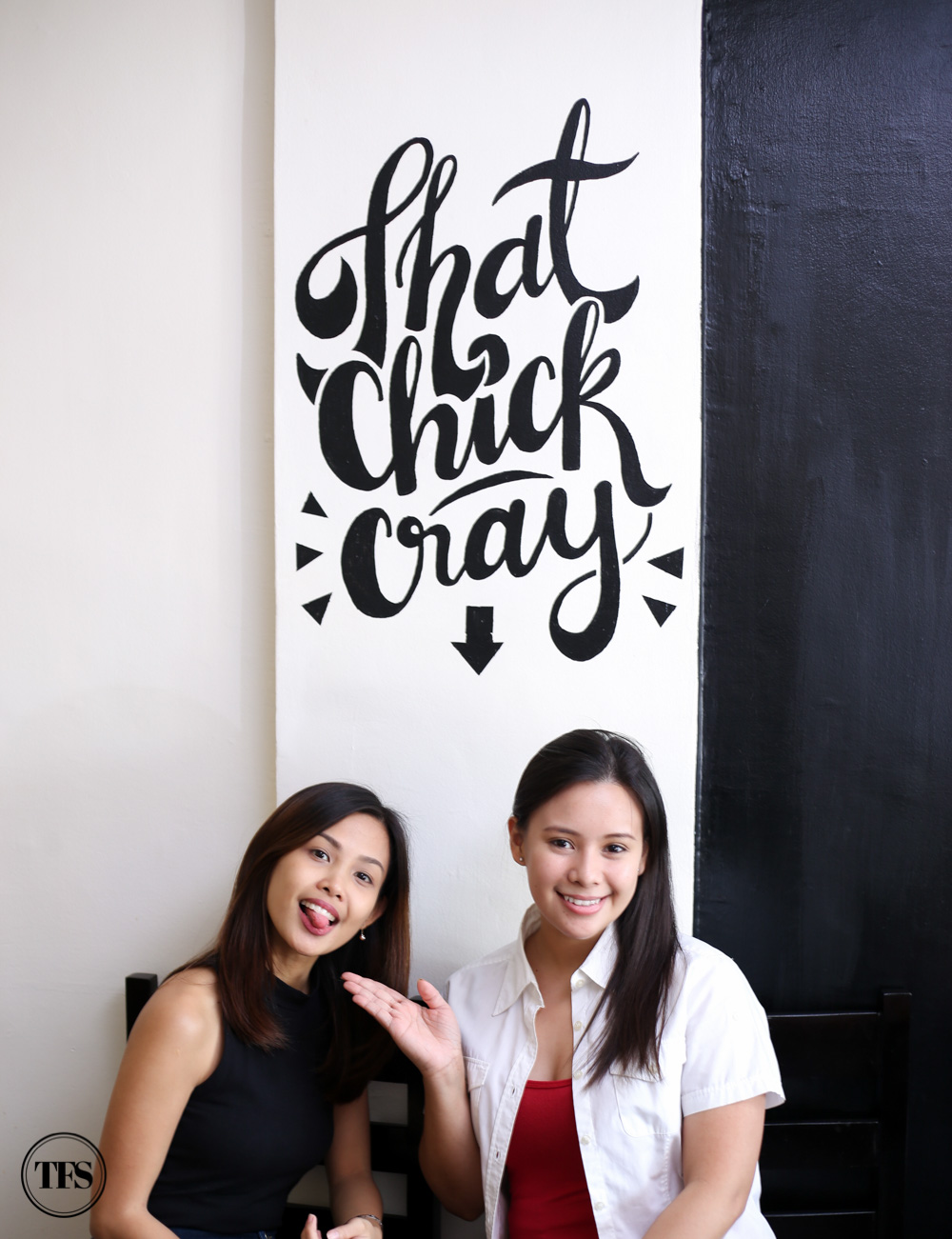 Any digitally inclined human will not resist taking photos with their photogenic walls, just like this "That Chick Cray" wall.
What do you think of Crazy Chick in BF Homes?
Share with me your thoughts!
Stay updated and Subscribe to The Food Scout for Free!
Pray, Eat and Love. 
Cheers,
The Food Scout 
---
Location: 15 President's Ave. cor. Elizalde BF Homes, Parañaque, Metro Manila, Philippines
Operating Hours: 12:00-2:00PM/ 4:00PM-10:00PM
Facebook: https://www.facebook.com/CRAZYCHICKPH
Budget: PHP250++
Rate
Food            8/10
Ambiance  8/10
Service        7/10
Cost             9/10
Overall        8.5/10