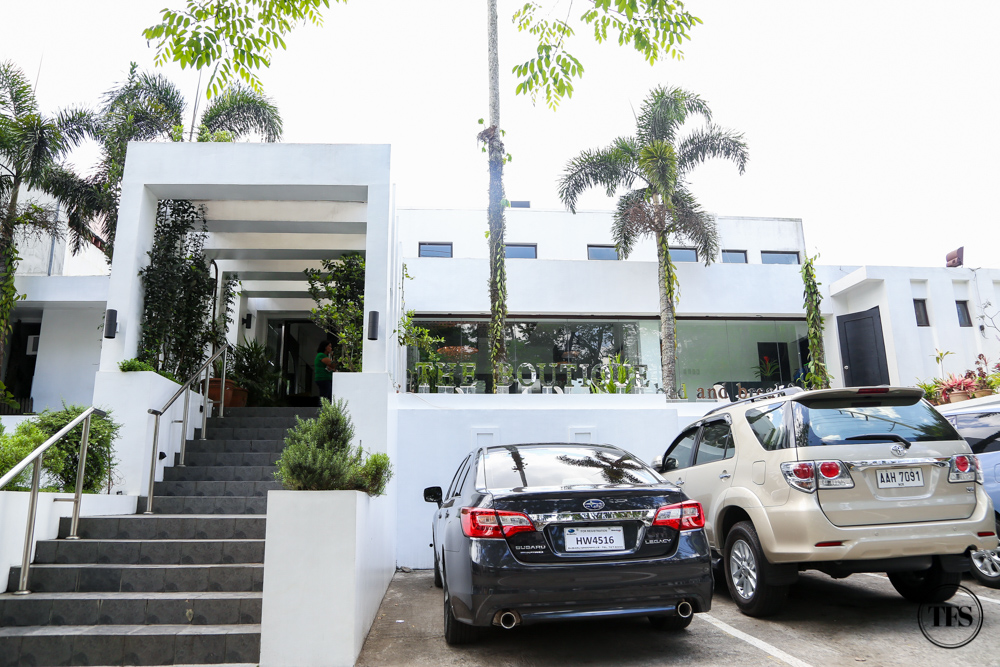 Next to Manila, I think Tagaytay has become my second home. The convenience of driving up to this cooler city makes it an ideal destination, whether it's for food or for leisure. Our family, including O, has a strong connection to Tagaytay. Several memorable occasions were spent here. That's why when I was asked to go to Tagaytay a month ago, without my family and O, I suddenly missed them.
Scheduled on a Monday, I stayed at The Boutique Bed & Breakfast Hotel, together with some of my KTG friends. They say Mondays are usually the worst days. Waking up heavily to work coming from a weekend. Fortunately, it was an exciting Monday morning for me.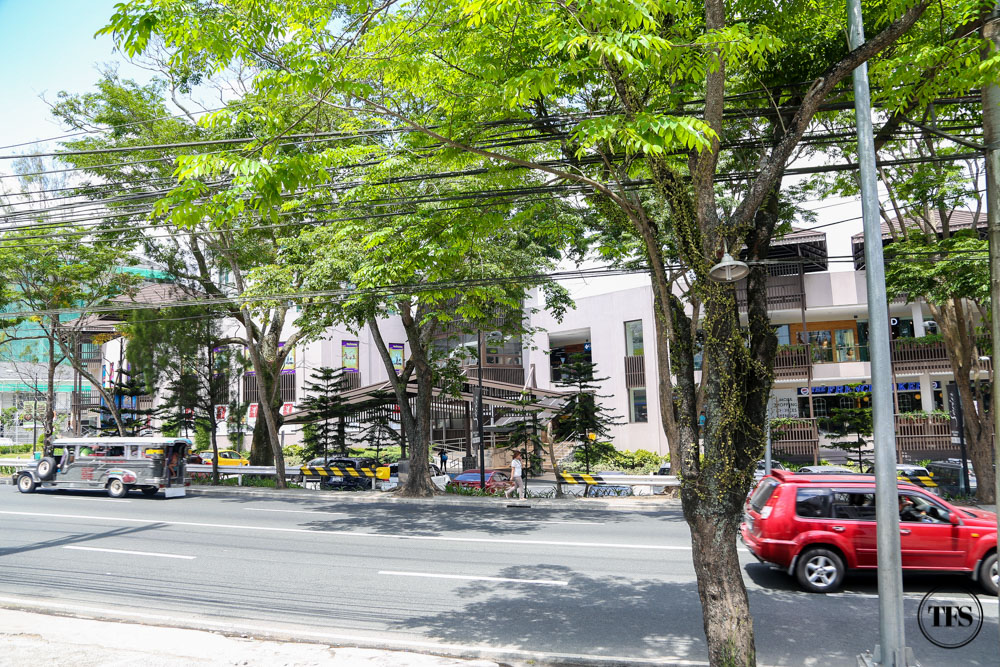 It's not difficult to find The Boutique Bed & Breakfast. Located along Aguinaldo Highway, right in front of Ayala Malls Serin, you'll easily spot the all-white modern building.
For a boutique hotel with 2 restaurants inside, the parking space could be limiting. Hope and pray it will be smooth for you.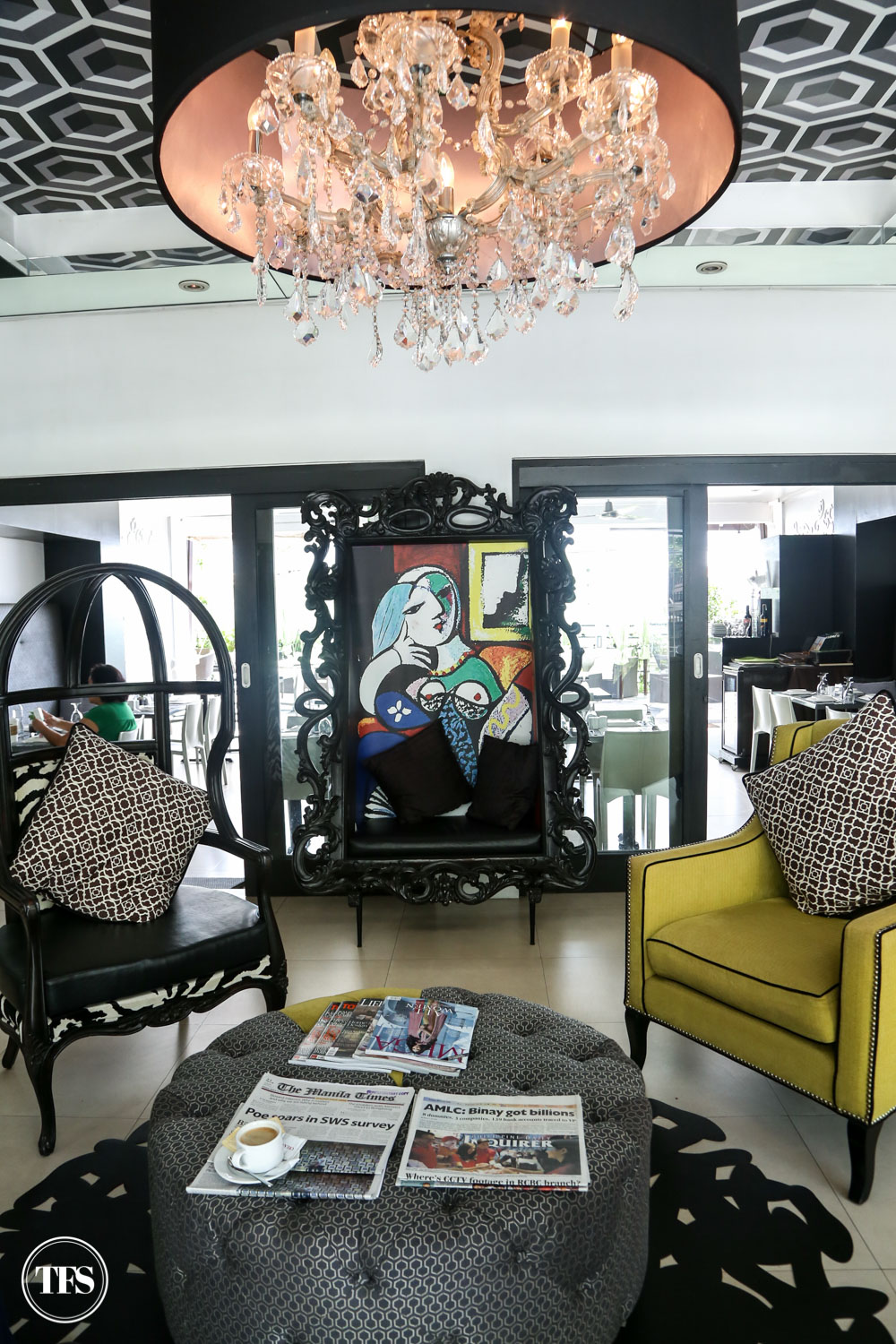 After parking, we entered the small cozy and trendy lobby, where our welcome drink, Mango Basil Mocktail, was given.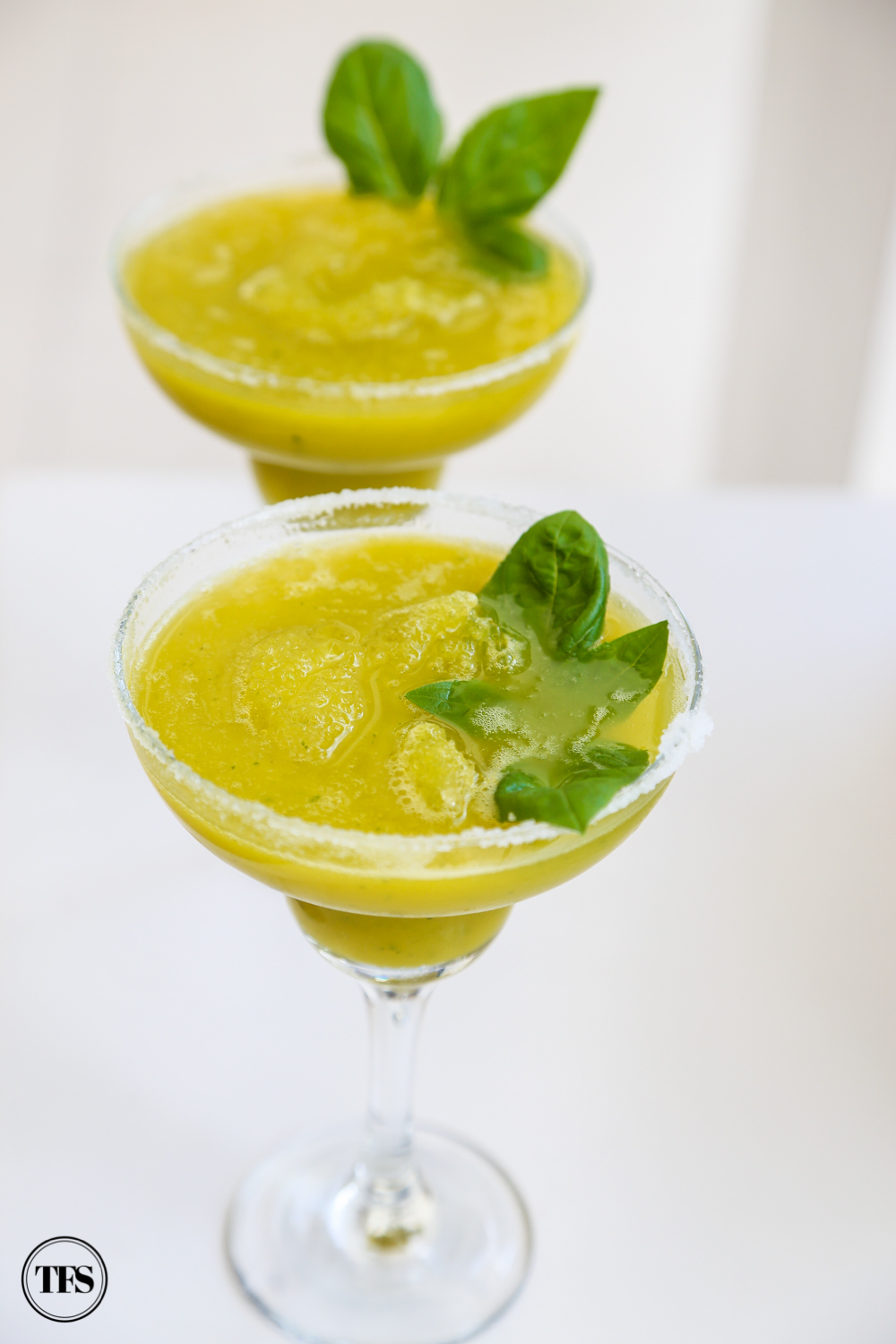 The Boutique Bed & Breakfast sets high standards for a boutique hotel. It offers personalized services inside its dramatic and emotional rooms. Ok let me clear "emotional." Haha! Known as "the boutique of emotions," it is the only hotel in the world inspired by romance and feelings. To give you an example the name of the rooms are: i escape, i dare, i desire, i dream, i love, i surrender and i lust.
Adding to its high standards, staying at The Boutique Bed and Breakfast will allow you to enjoy their Pamper Me Line, Pillow Talk, Breakfast in Bed and Spa Services that no other boutique hotels offer.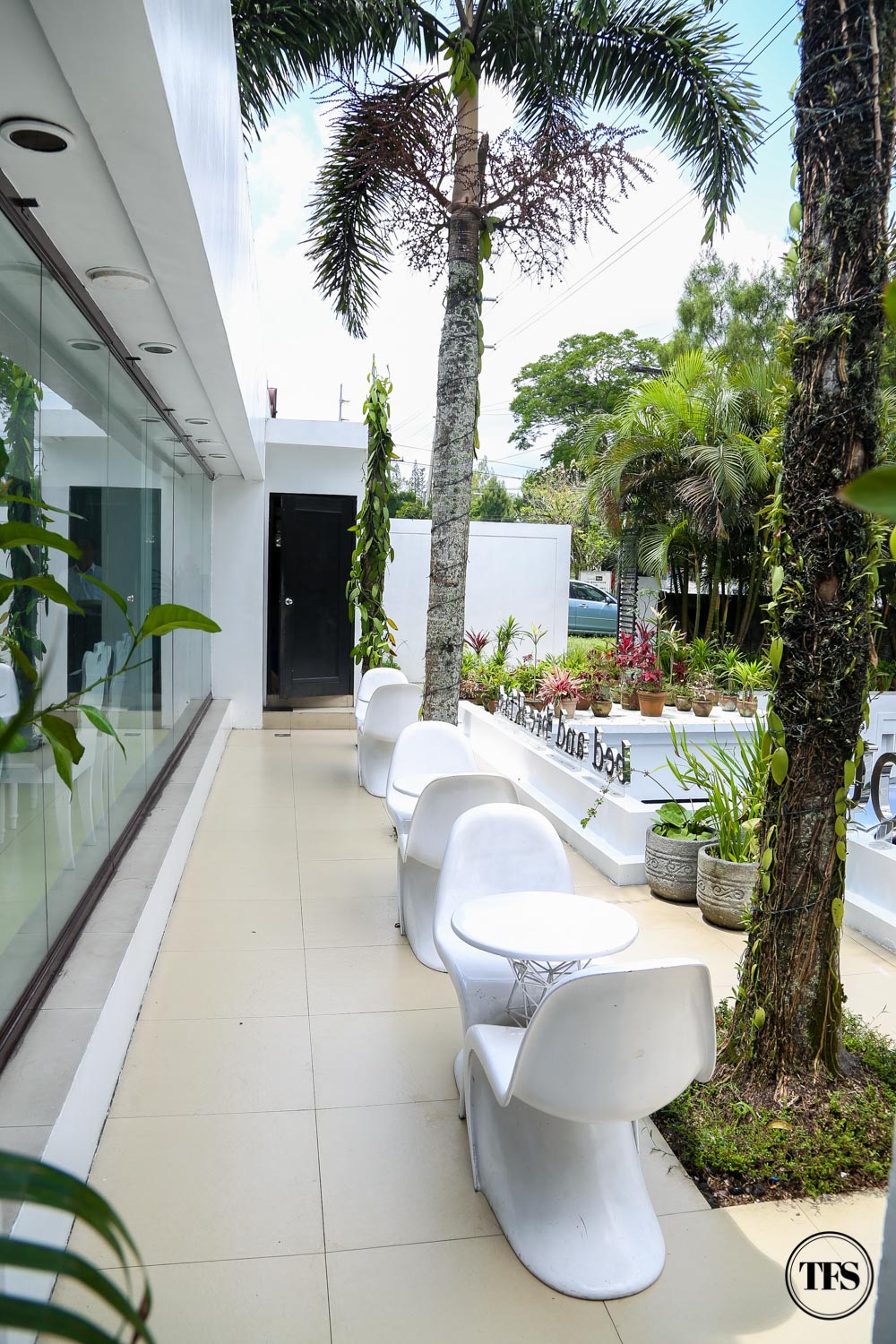 While waiting for my room key, I walked around the first floor and checked out the front garden. Living the culture of Tagaytay, they plant their own herbs used for their dishes.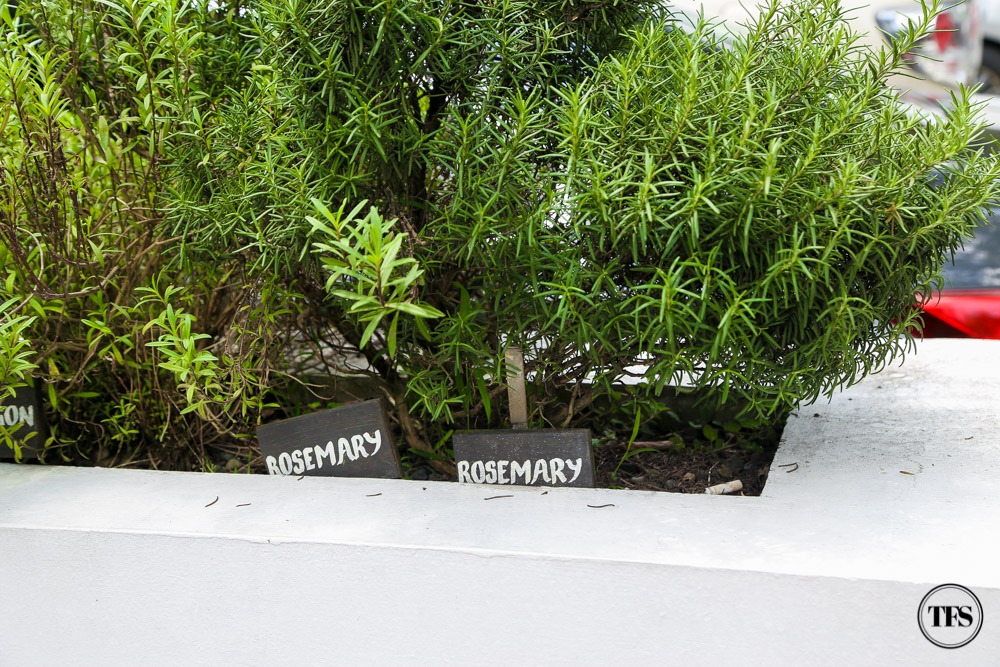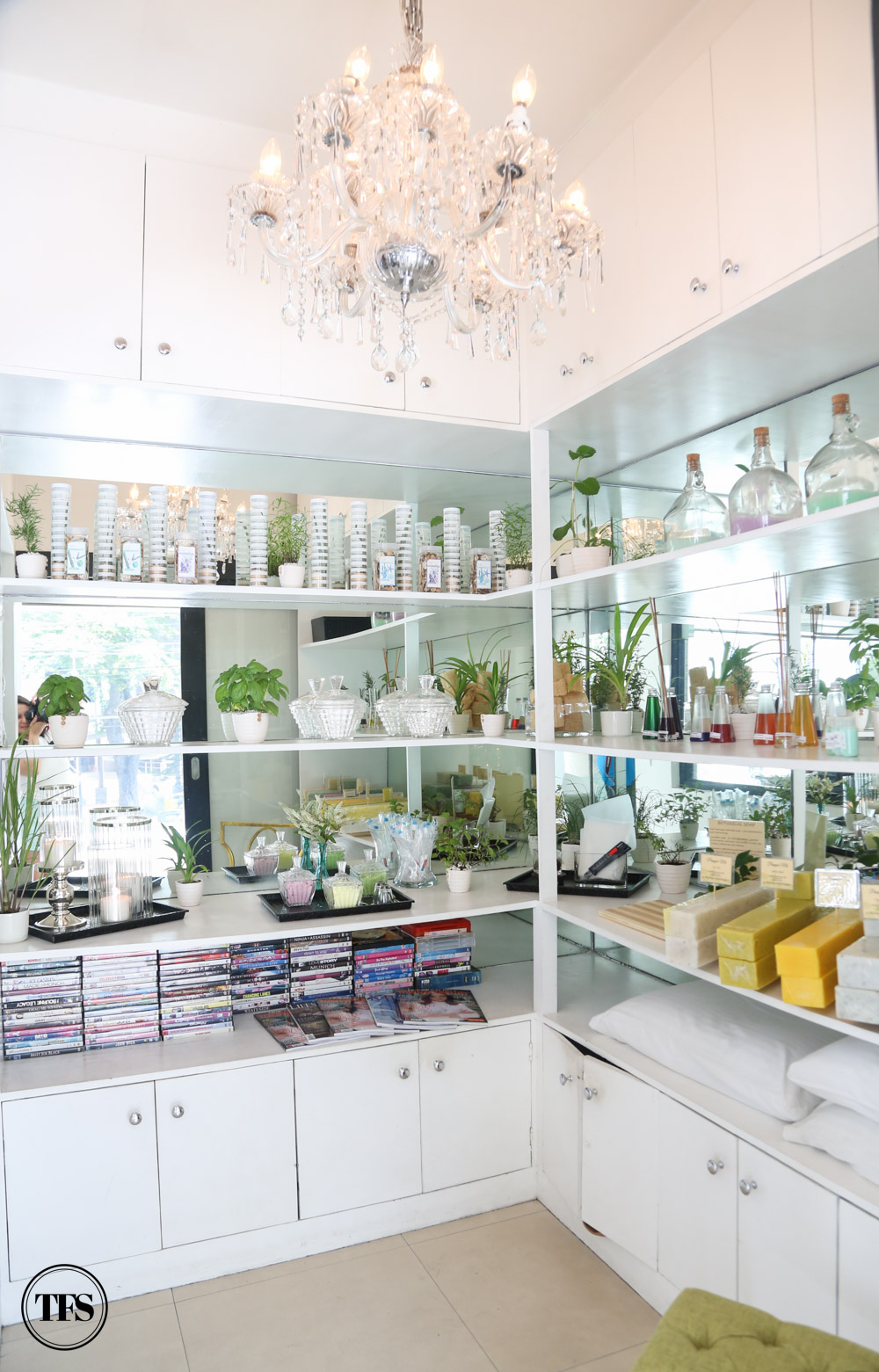 It didn't take too long. A few minutes of taking shots of the place and I finally received my room key. Before I was assisted to my room, I was escorted to the powder room to choose my Pamper Me organic toiletries (shampoo, conditioner, bath soap, bath salt and room scent). Any woman would love this personalized treatment!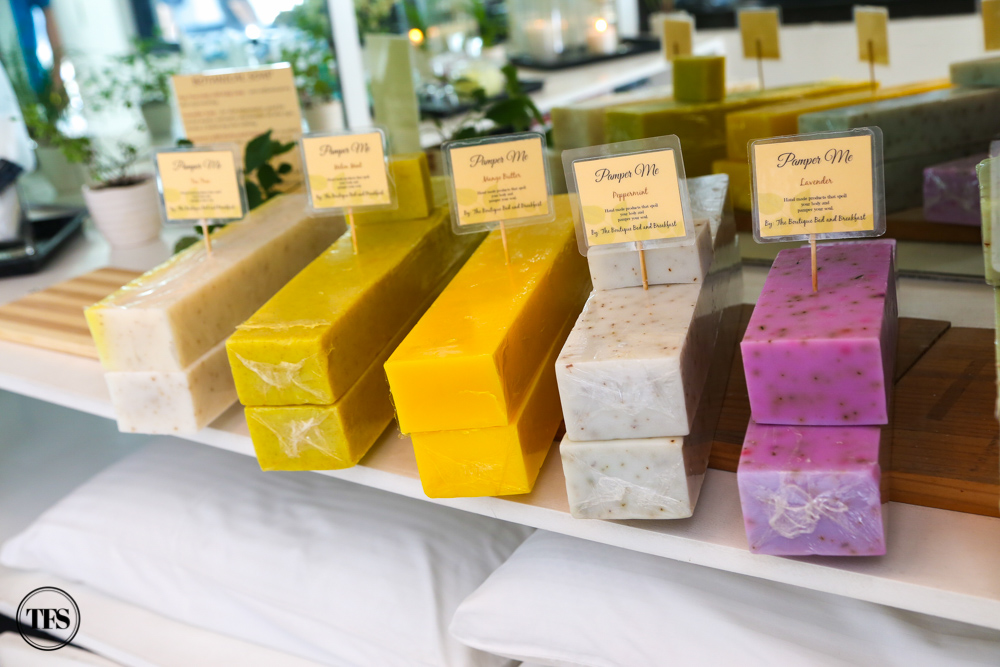 Descriptions on each type of soap bar will help you choose which to get. It specifies the benefits, which is a deciding factor.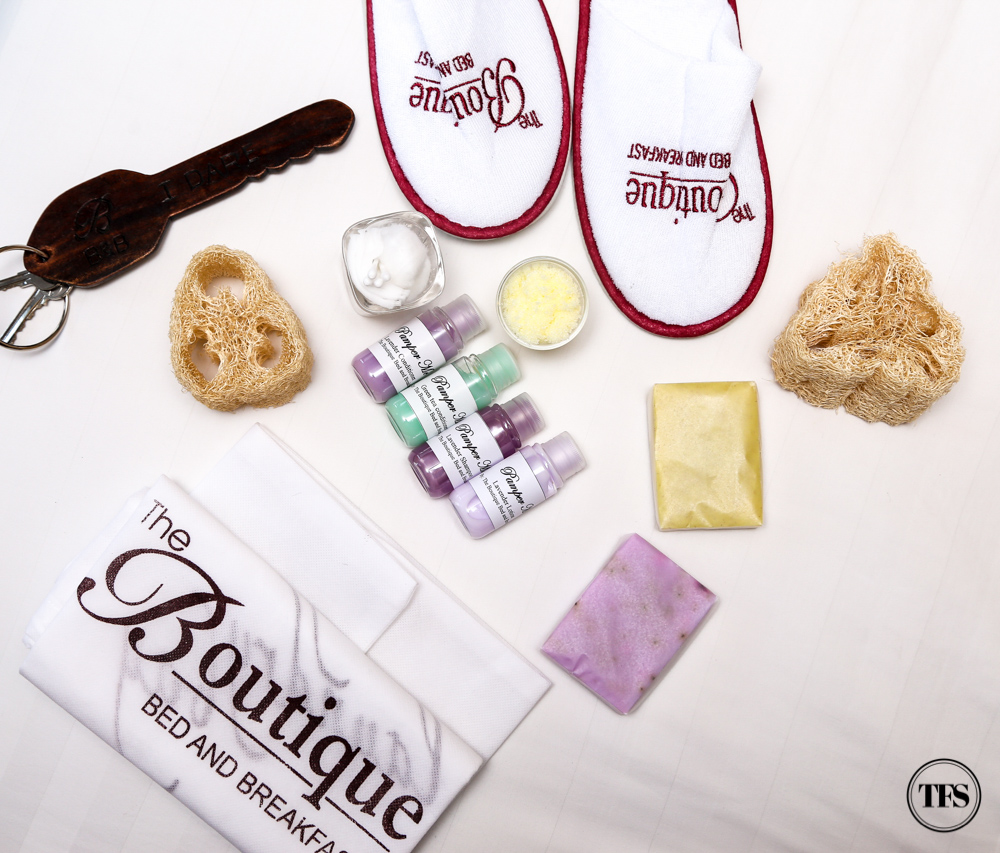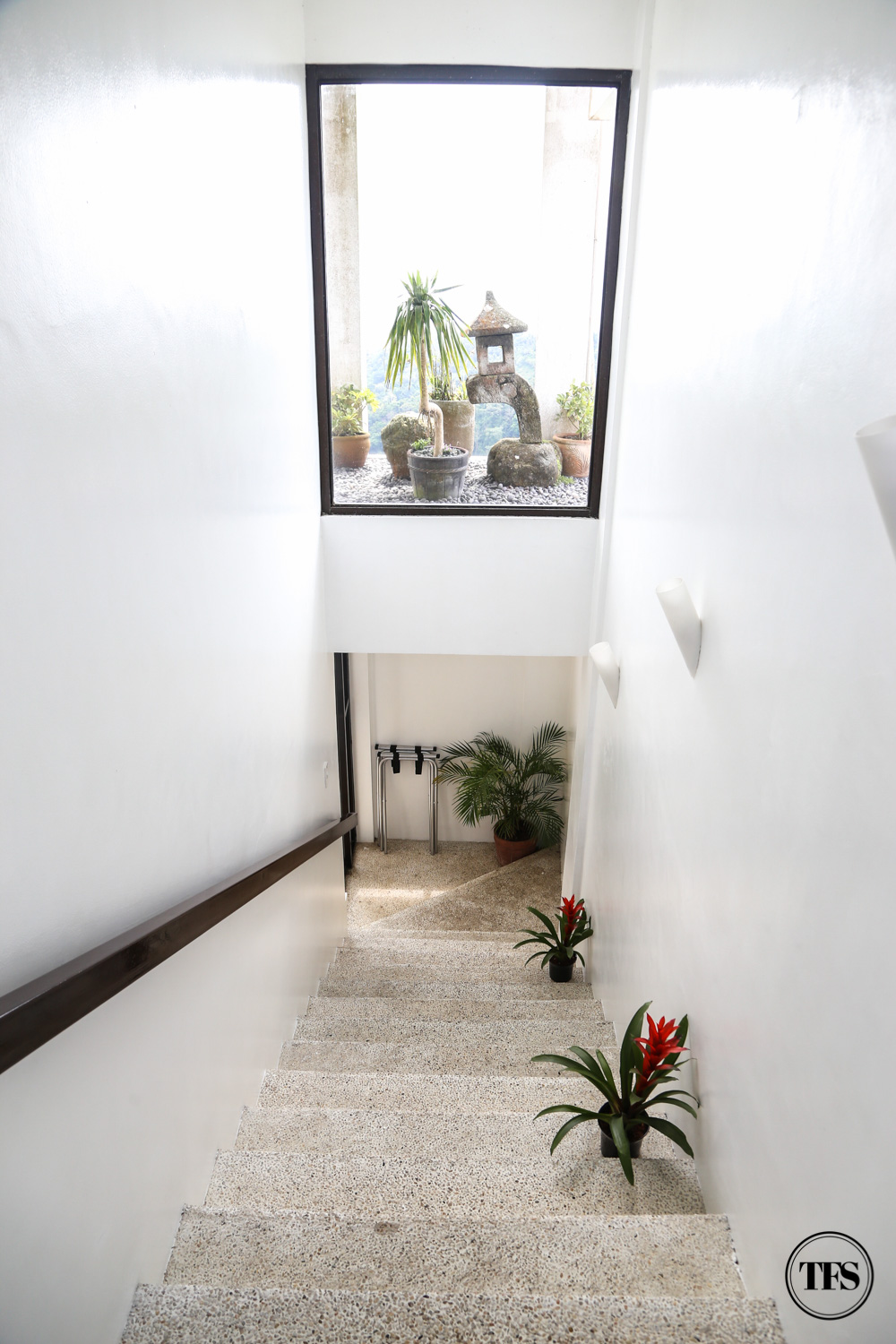 Now I have my basket of personalized toilteries, it's time to check out my room.
The Room: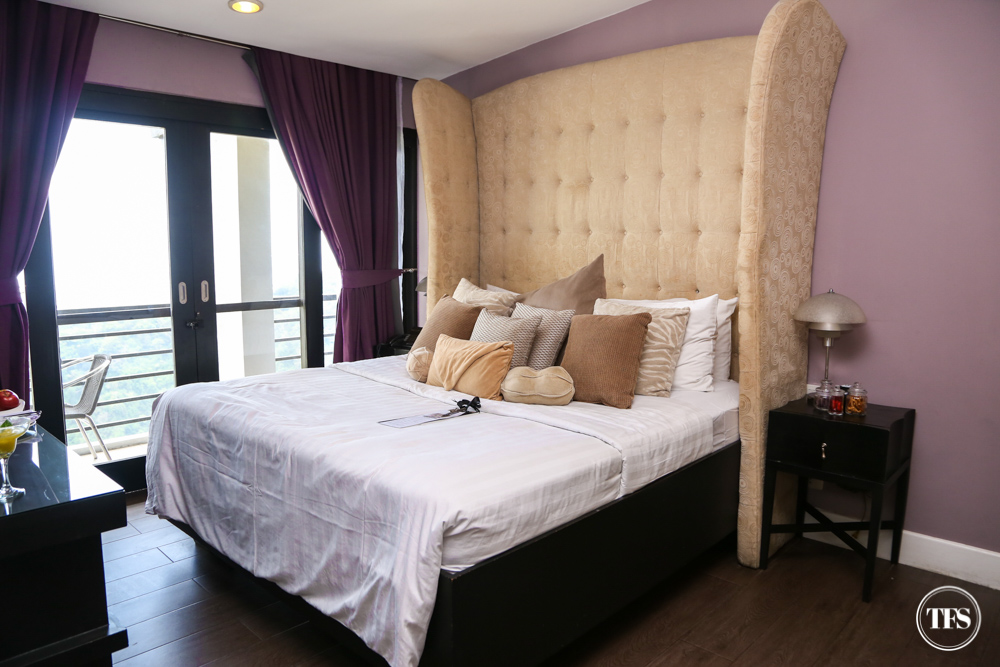 I stayed in a standard room called i Dare. They say it's best to stay in this room with your hubby, hunny, baby or whoever you want. My thoughts on being alone in that room? All mine, alone time! Haha! No problem at all! It was relaxing to work inside this room, with a beautiful view of Taal lake.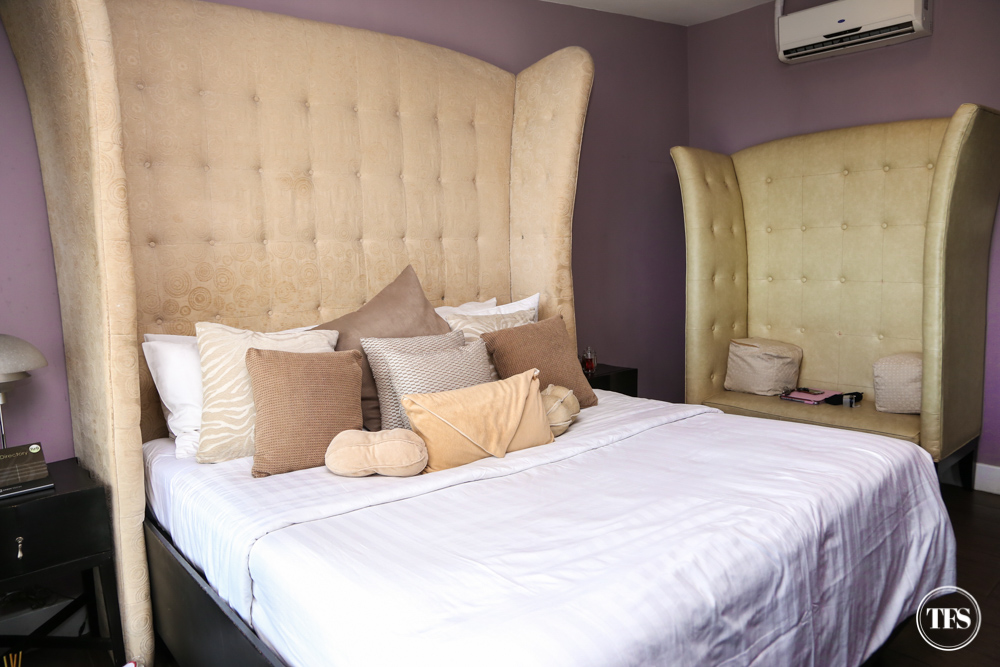 The Boutique Bed & Breakfast describes i Dare as an audacious scenery in a blush of mocha, for those who dare. The gigantic headboard used added coziness and elegance to the room.
I adore hotels that provide a pillow menu! Every person has a special pillow needed through their Pillow Talk service. Whether it's for back pain, headaches, allergies, etc., the hotel could provide a pillow that will address your needs.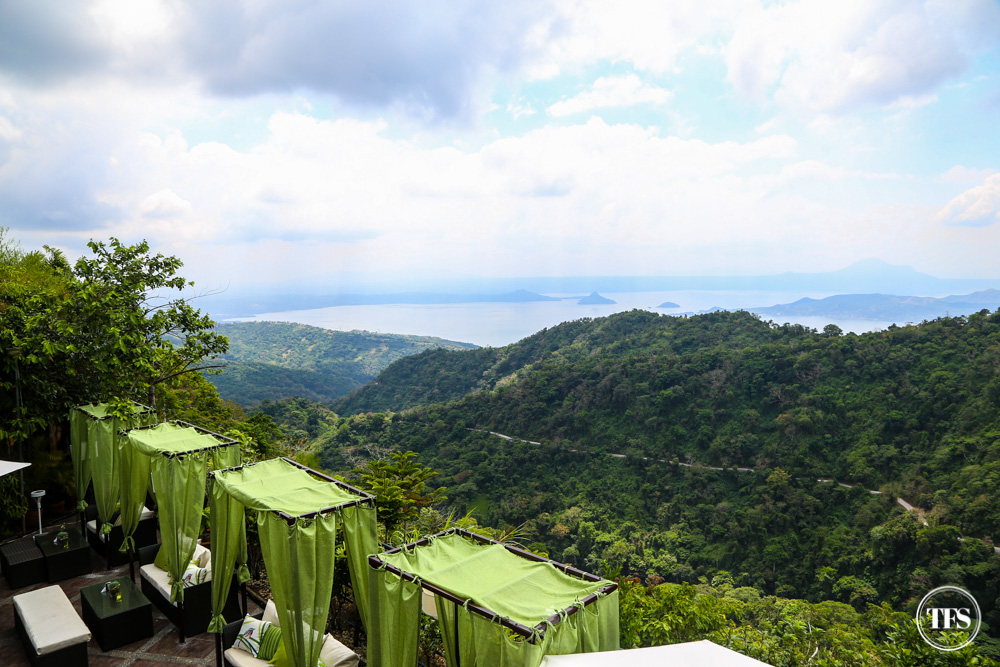 When you are served with this view from your private terrace, you just don't want to remove your eyes from it.
Understanding the need of their clients for snacks, the boutique hotel provided complimentary pinoy treats like polvoron, yema, shingaling and a plate of fruits.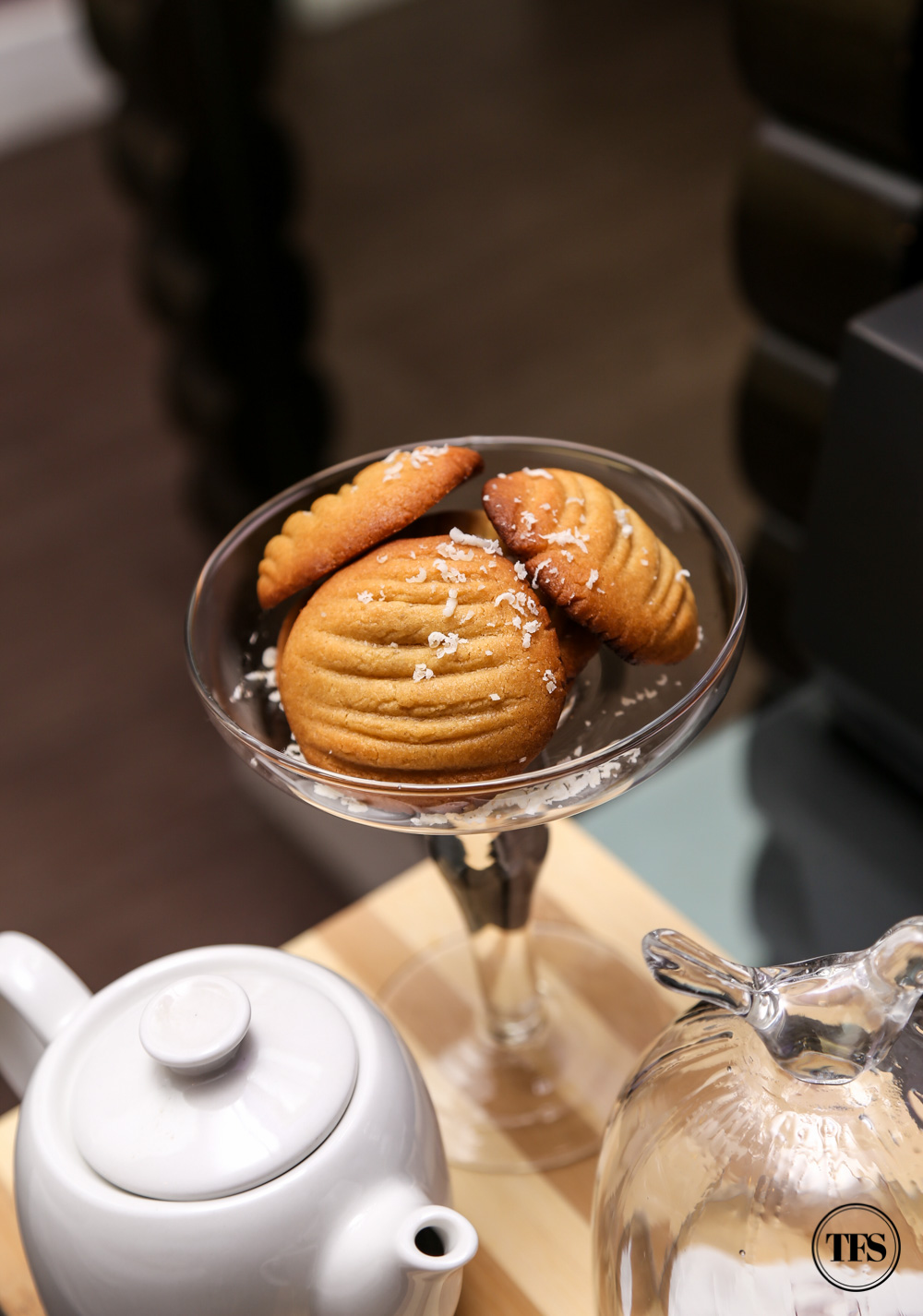 In the evening, complimentary tea and cookies were brought to my room.
As part of the package, you get to enjoy their Spa Services. Choose whether it's a 10-minute cold stone facial massage or foot massage.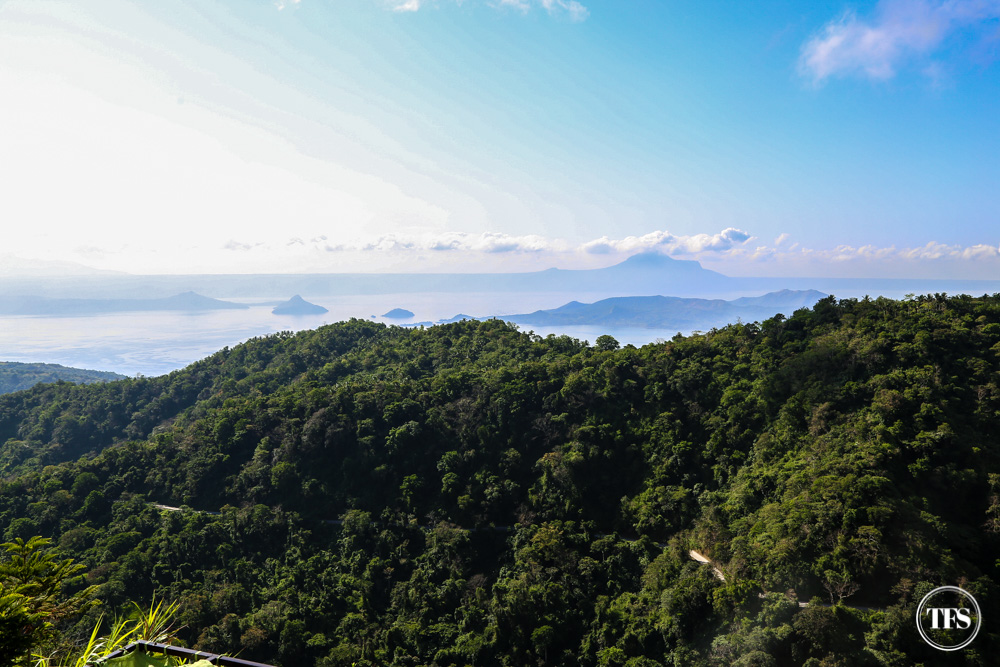 The next morning, the first thing I did was to go out of the terrace and feed my hunger for wonderful outdoor views.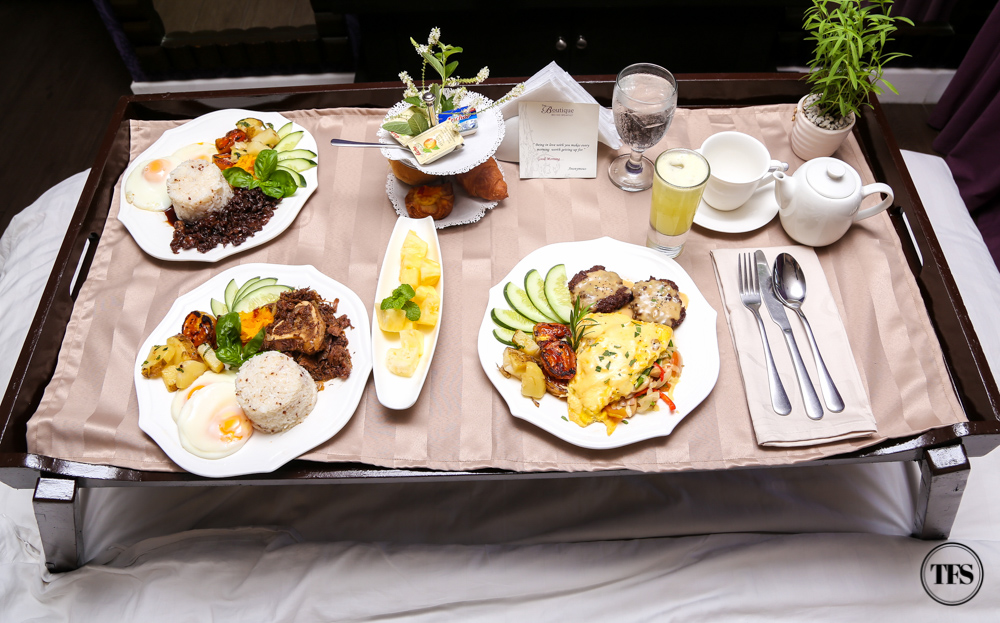 Breakfast on bed is the trend here. Immediately after I entered the room, I was given a piece of paper, with breakfast menu written, where I get to tick off what to get the next morning.
Normally, you get to choose one (plate) type of breakfast, one cold and one hot drink per person. In my case, I over ordered. YAYKS!! It looked like a breakfast pajama party in my room. Hahaha!
A spectacular breakfast indeed. I don't regret ordering this Bulalo Corned Beef, dried that remains to be meaty and rich in flavors. Matchy matchy with 2 sunny side up eggs, tomatoes, potatoes and garlic rice, it's a champion for me!
Ribeye Tapa was too much to handle with all the strong and sweet flavors rambling inside my mouth. I find it still appealing for breakfast, but crossed my sweetness border. Or, the case might be, I found the Bulalo Corned Beef perfect already. Hehe.
If you think you'd rather have omelette than a Filipino breakfast plate, then I suggest this Burger Steak with gravy and Omelette.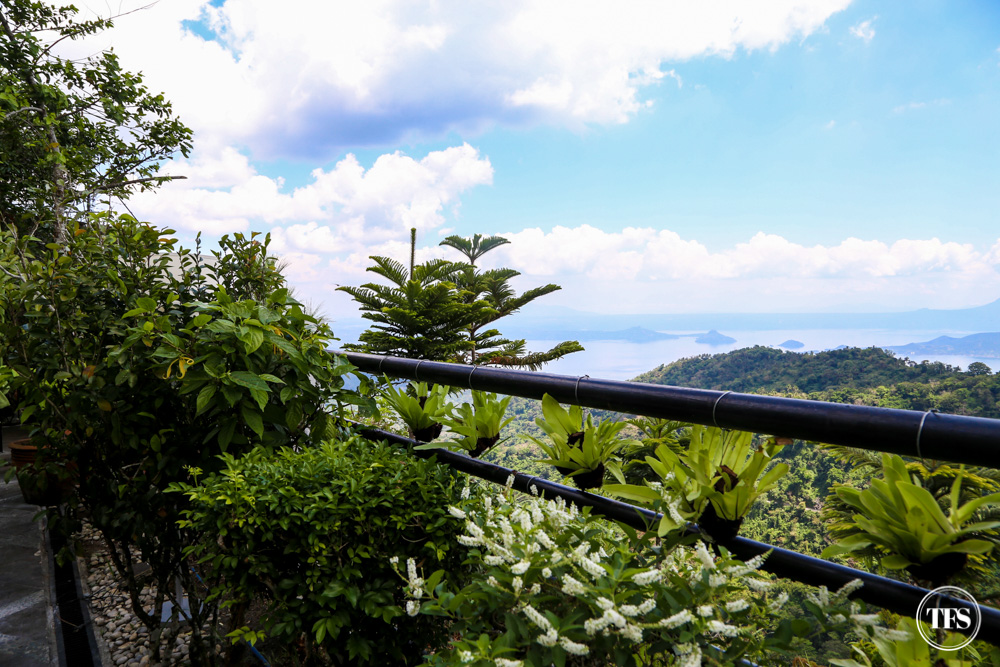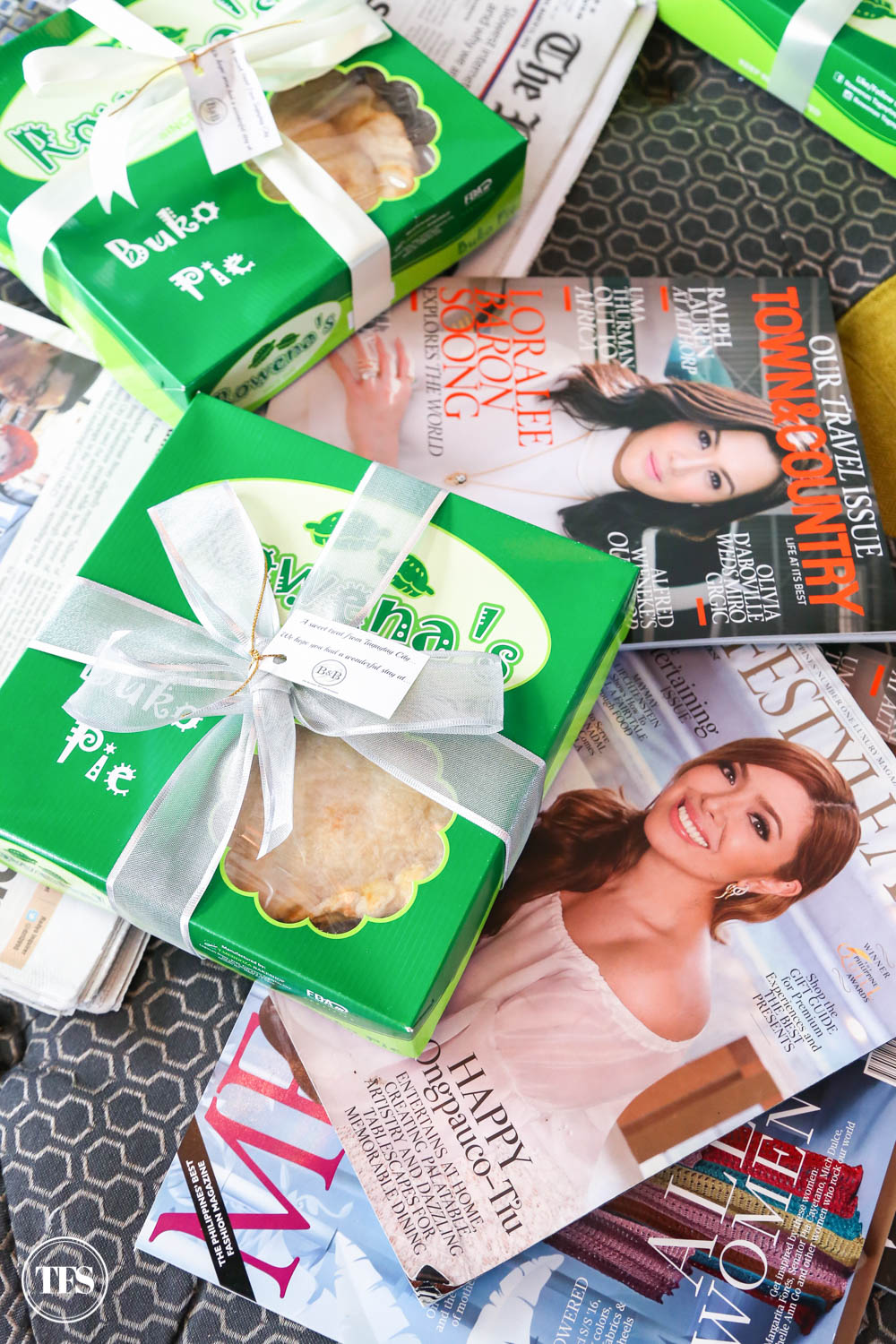 Spot one of the women behind this boutique hotel, the gorgeous and talented Happy Ongpauco-Tiu.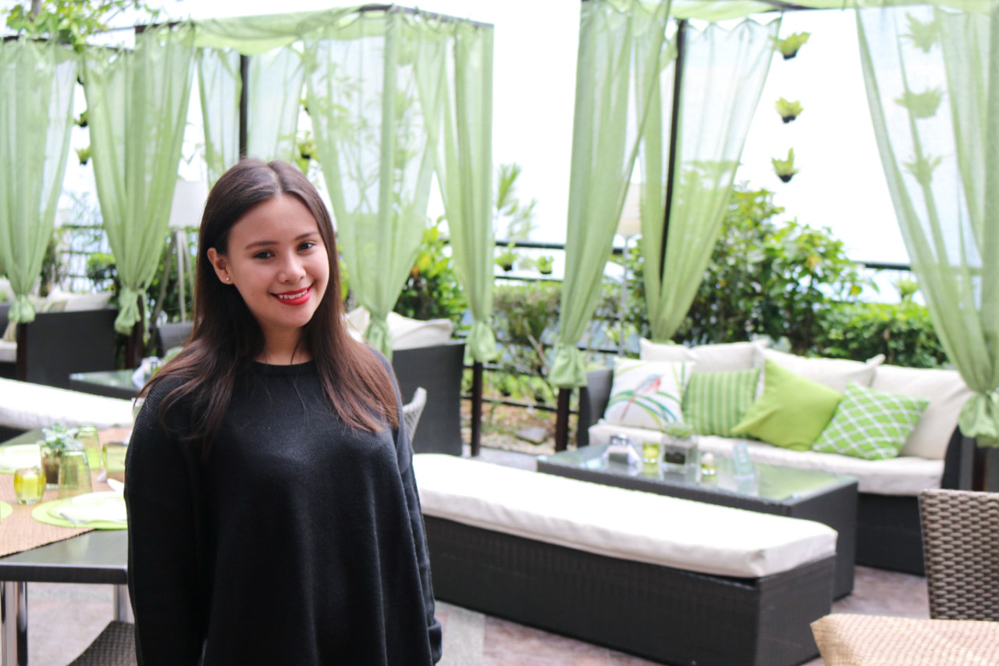 So far, if there's one relaxing boutique hotel in Tagaytay I'd recommend, it's this! The Boutique Bed & Breakfast knows what their clients want, taking their services to the next level. Expect relaxation here. If you plan to work, I don't think it's a good idea. The wifi is not that reliable.
For room rates, better to check out contact or check their website.
What do you think of Boutique Bed & Breakfast in Tagaytay?
Share with me your thoughts! 🙂
Stay updated and Subscribe to The Food Scout for Free!
Pray, Eat and Love. 
Cheers,
The Food Scout 
---
Location: 45 Aguinaldo Highway, Silang, Tagaytay City, Metro Manila, Philippines
Contact: (+63 46) 413-1798
Website: http://www.theboutiquebnb.com/
Facebook: https://www.facebook.com/The-Boutique-Bed-Breakfast-112120222183778/