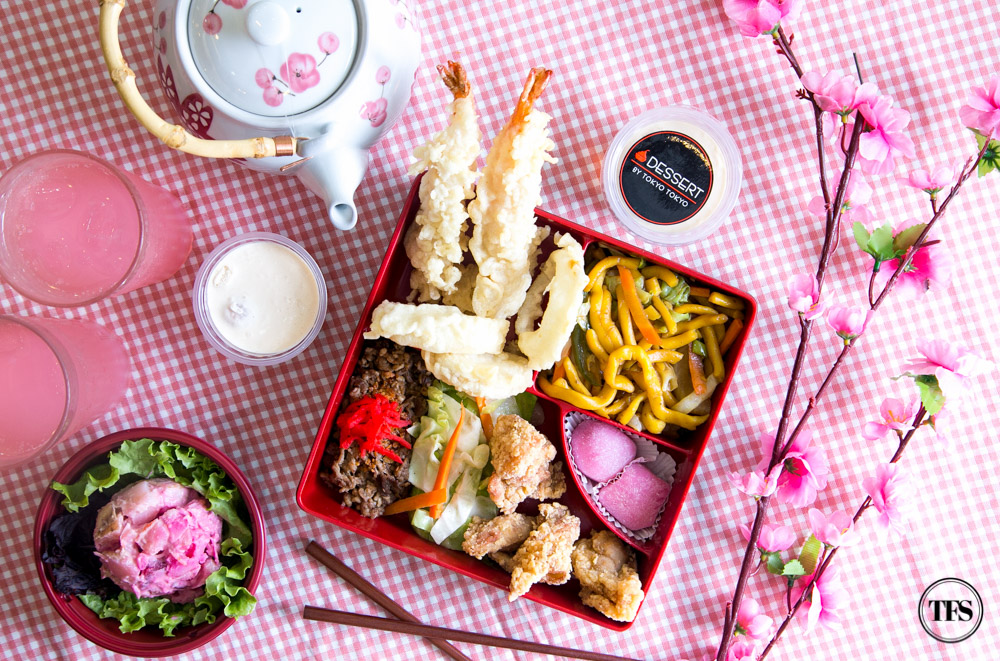 Exactly one year ago, I've experienced what it's like to be walking on streets with beautiful sakura or cherry blossom flowers around me. In any angle, the shots are perfect. The beauty of cherry blossoms brings a cheerful mood that's easily contagious to smile and be happy.  How I wish I could go back and celebrate Sakura or Cherry Blossom Festival again.
The fleeting festival happens from late March to mid-April or early May only. For travelers, you all know it is the best time to book a ticket to Japan when the whole of Japan is covered in pink flowers due to the blooming of cherry trees dotting the country. Plus, the cold spring weather perfects the ambiance.
Since I couldn't experience Sakura this year, this is one great news for me. Tokyo Tokyo, the Philippines' #1 Japanese restaurant chain, is bringing the famous festival to us Filipinos. As the Japanese welcome spring, we could join the tradition by experiencing the Sakura-inspired bento meal brought to us by Tokyo Tokyo.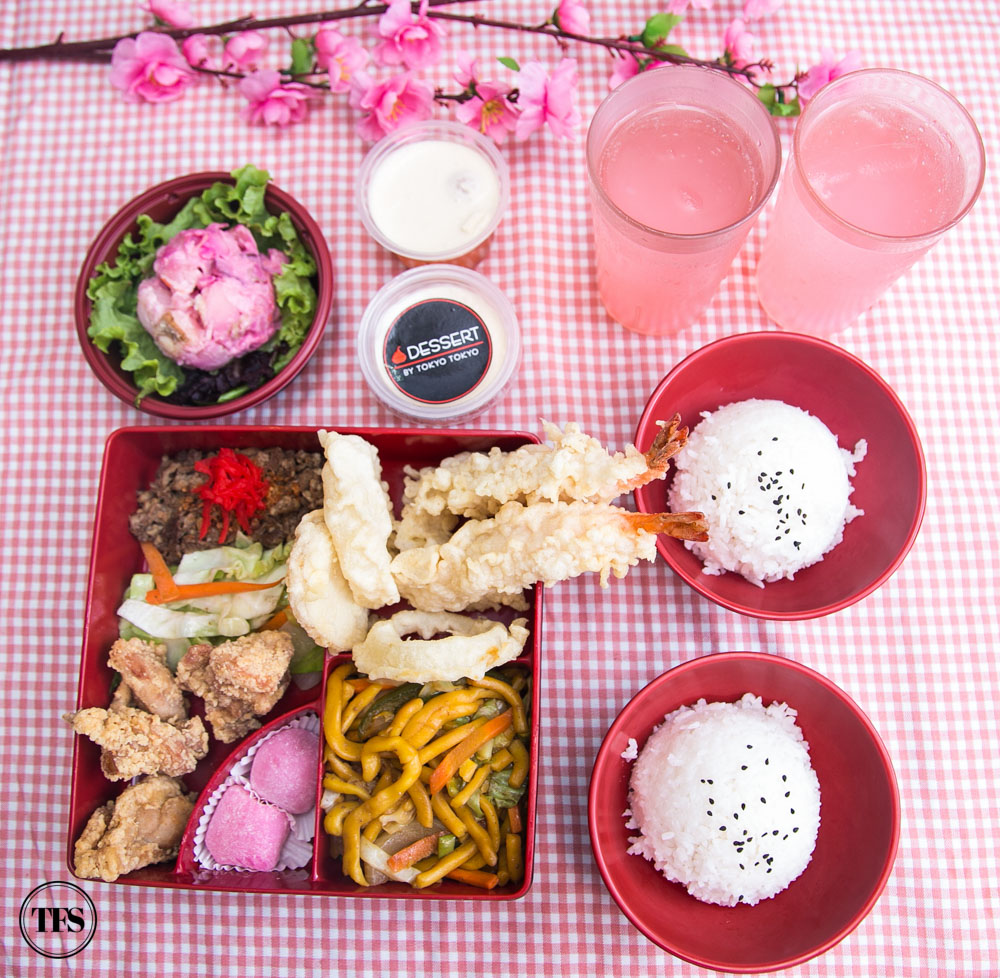 Presenting, the Sakura Sumo Meal! All colored pretty in pink, this meal contains all our favorite Japanese dishes from Tokyo Tokyo. I'm girly like that, a sucker for things painted in pink. Although I don't think this new Tokyo Tokyo Sumo Meal is too girly because by just looking at the plate, it is heavily loaded!
One order has 3-pc. fried Chicken Karaage, Beef Misono, 2-pc. Prawn Tempura, Vegetable Tempura, Vegetable Misono, Yakisoba and 2 bowls of steaming hot rice.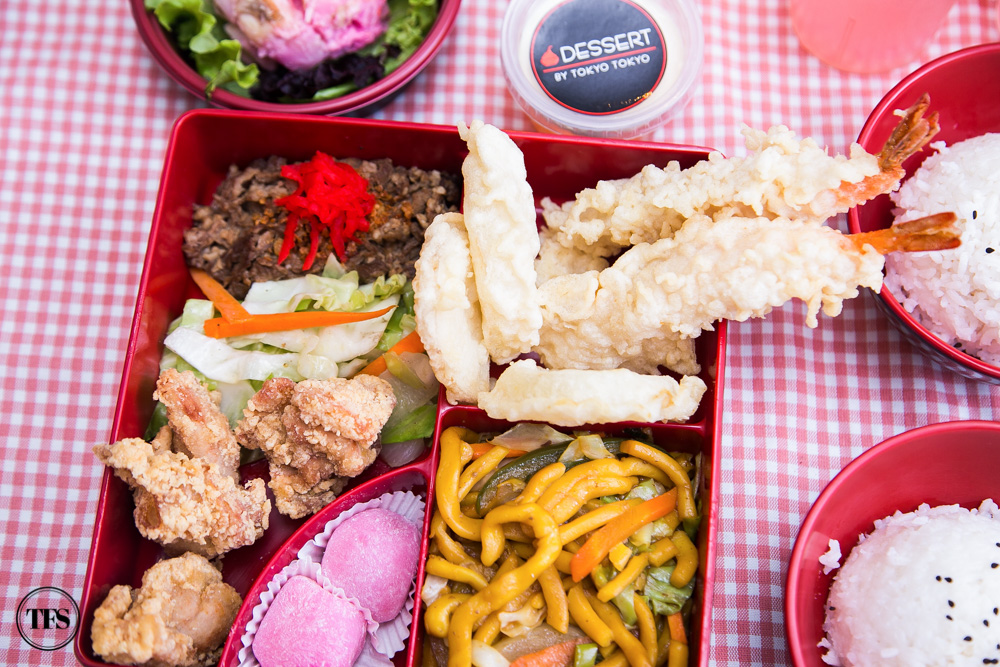 Have you spotted the 2 pink colored balls? The Sumo Meal also comes with 2-pc chewy Sakura Mochi Balls. Took a bite and my mouth was delighted by the glutinous rice cake with oozing peanut butter filling.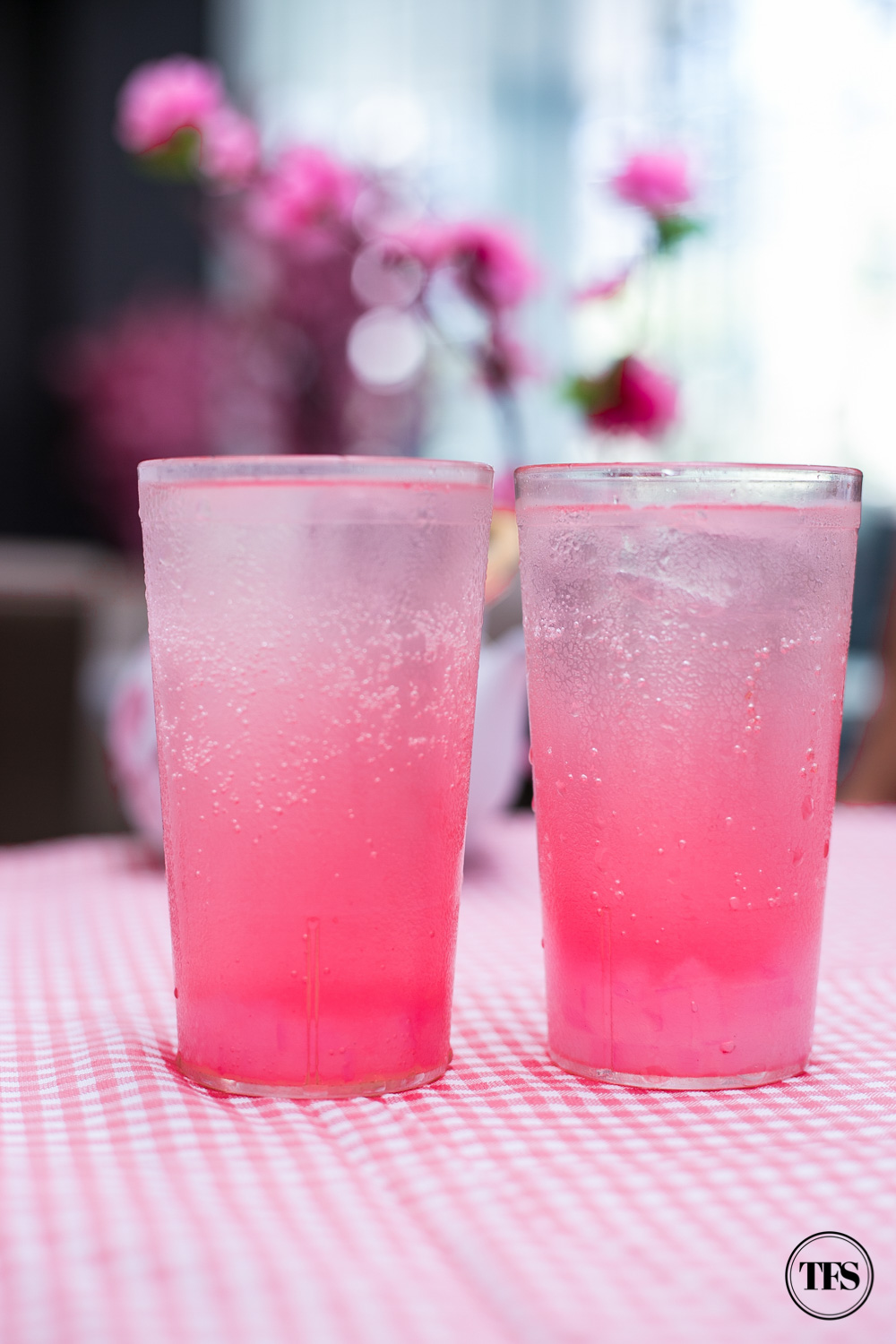 Plus, 2 glasses of Sakura Lychee Fizz are part of the sumo treat! It tastes like Sprite with a hint of sweetness from the Sakura syrup and tiny bits of nata de coco inside.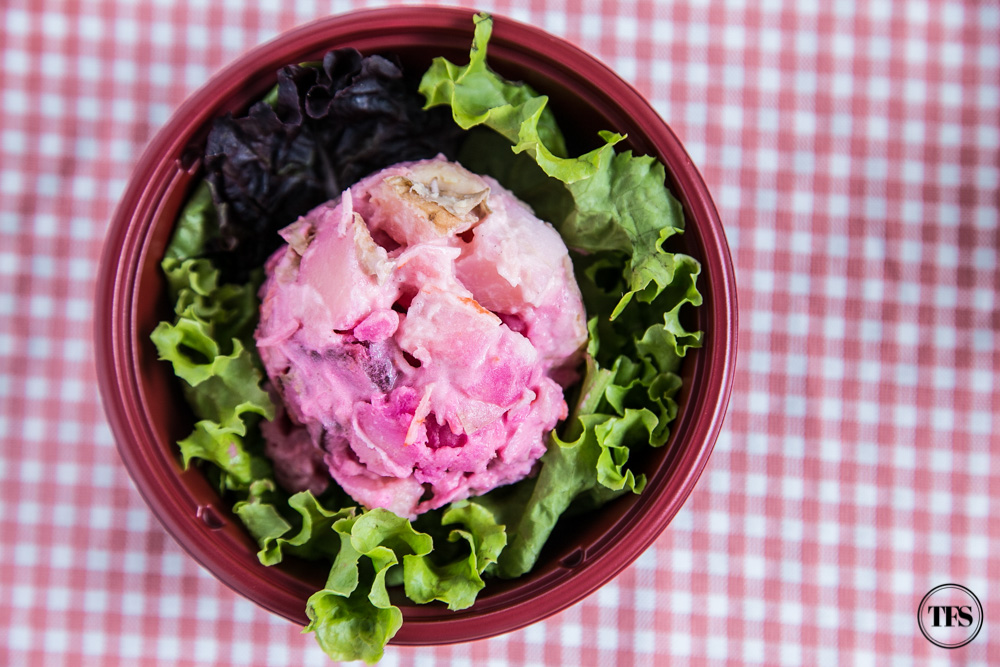 The Sumo Meal was already tummy-filling. But when I heard that I could upgrade my Sumo Meal to add Sakura Lychee Jelly (Php 35), I bought that idea immediately! Also colored in pink, Sakura Lychee Jelly is a lychee-flavored dessert cup with fresh fruit bits topped with cream cheese foam.
Or, you may opt for Sakura Potato Salad (Php 70), which is a healthy combination of potato cubes, kani strips, and beets sitting on a bed of lettuce with Japanese mayo dressing.
As much as I want this meal to last forever, the Sakura Sumo Meal is available for a limited time only, just like the Cherry Blossom Festival.
To my friends in Japan, we aren't missing the fun! Look at us having a date with cherry blossoms around us too. :p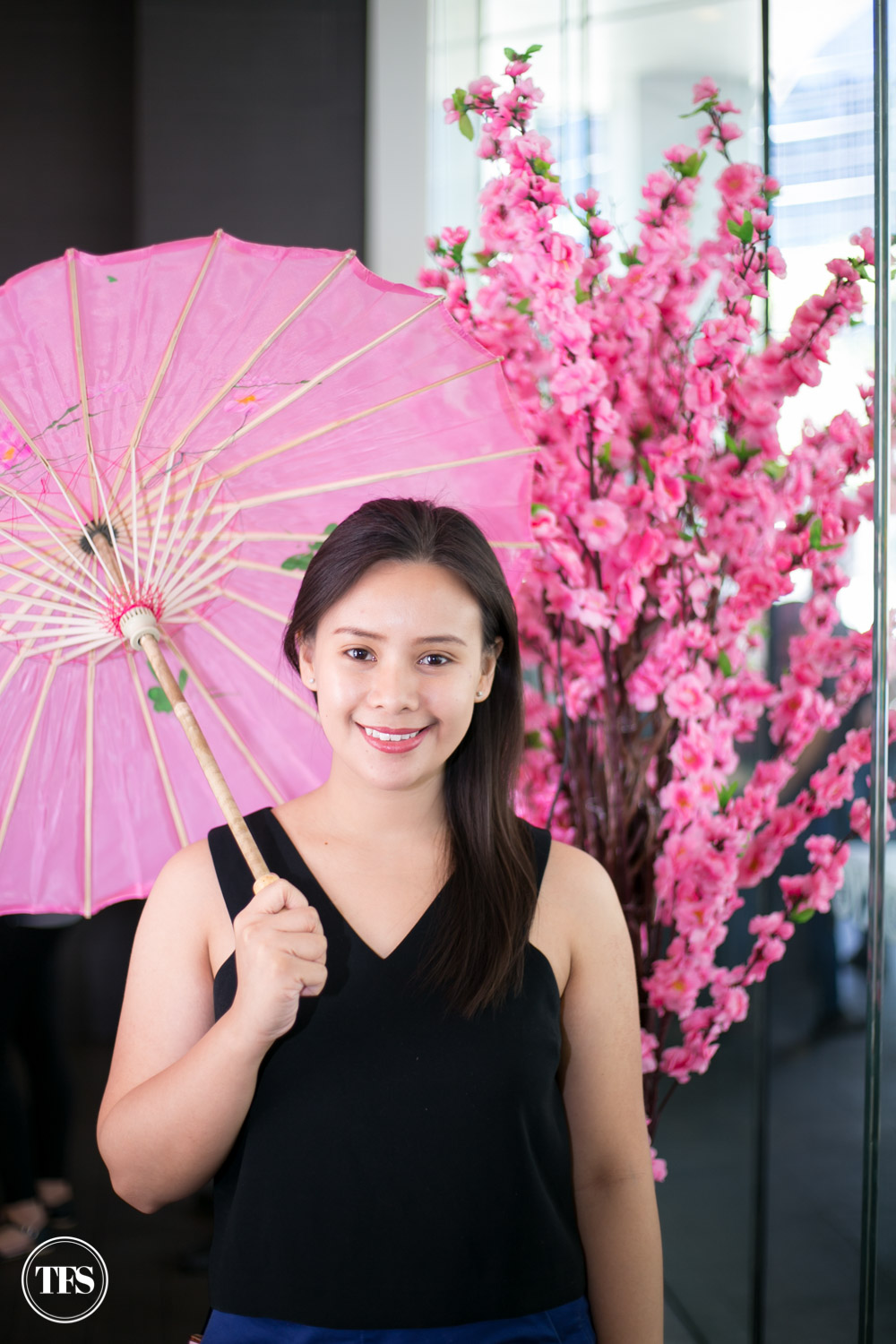 What do you think of Tokyo Tokyo's limited Sakura Sumo Meal?
Share with me your thoughts!
Stay updated and Subscribe to The Food Scout for Free!
Pray, Eat and Love.
Cheers,
The Food Scout
---
Facebook: https://www.facebook.com/tokyotokyophilippines