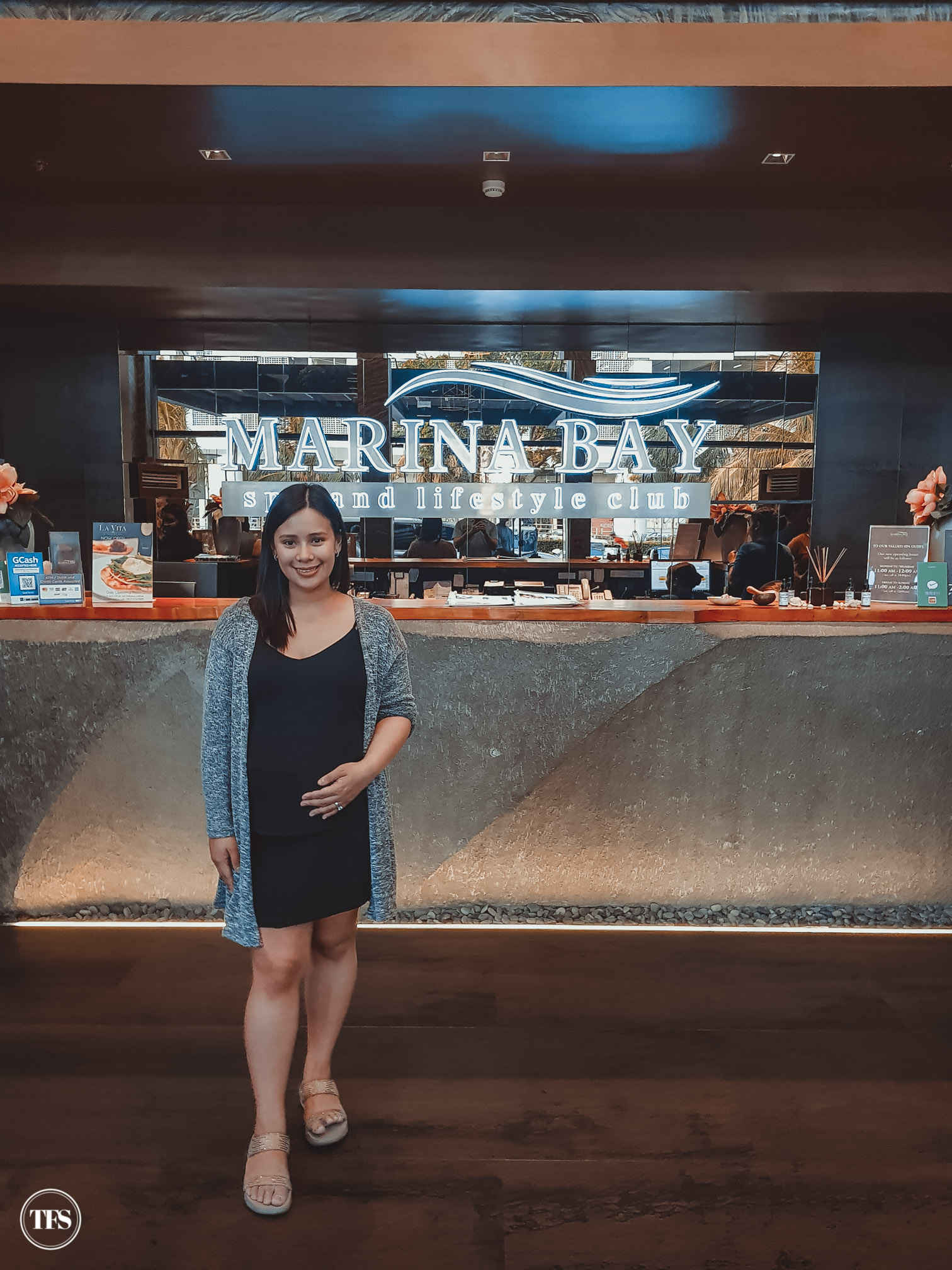 We, pregnant women, clamor for a relaxing massage with the heaviness of our growing bellies. However, it is not advisable to get a massage just anywhere else because not all massage places have trained therapists to handle pregnant women. Delicate like glass, every pressure our body takes is quite crucial for us and the baby we carry.
Marina Bay Spa & Lifestyle Club
On my third trimester, I was invited to visit Marina Bay Spa & Lifestyle Club to try out their services. At first, I was apprehensive it would be a good time to visit. The conservative me didn't want to be brought to labor too early. Lol! As I looked at their services menu, it gave me relief when I saw that they have a massage specially created for pregnant women called "Mother To Be Massage." It's the perfect massage my body needs at that very moment! How exciting!! Seriously, I was so excited. I felt massage-deprived for years! Hahaha!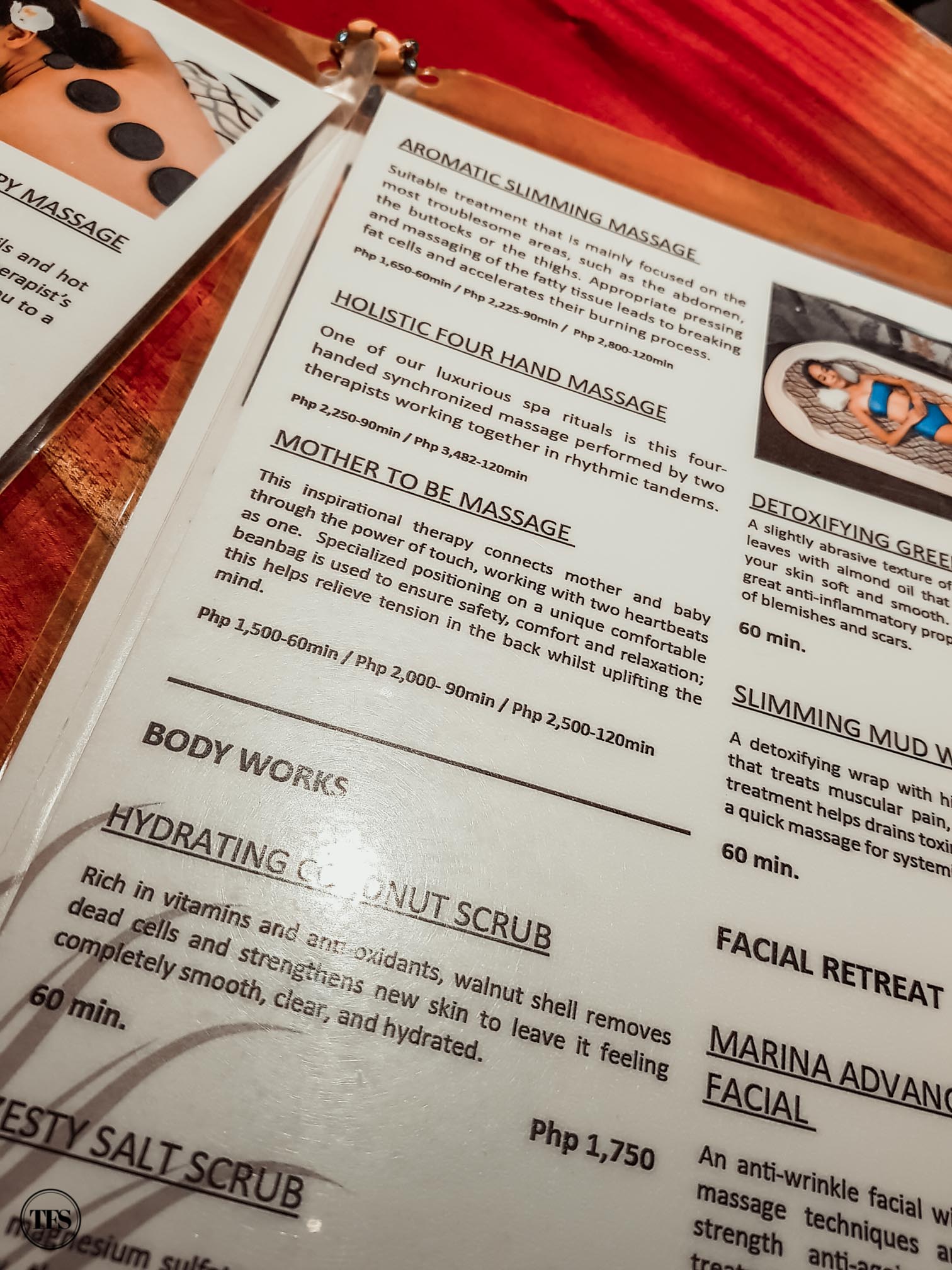 Mother To Be Massage is just one of the many services to choose from at Marina Bay. On the other hand, O chose the Marina Signature Massage. It is is their signature massage that originated over years of practiced massage techniques. Its effectiveness is ensured by beginning with strokes that destresses from the depths of your muscle folds, then it moves on to the more calming strokes.
Upon registration, Marina Bay asked me to sign a conforme and fill out details about my body's condition before getting started. This will be useful for the therapist to know I was on my third trimester and how she should handle pressure on my body. Every customer is given a total of 4 hours inside the vicinity, massage and use of facilities are included.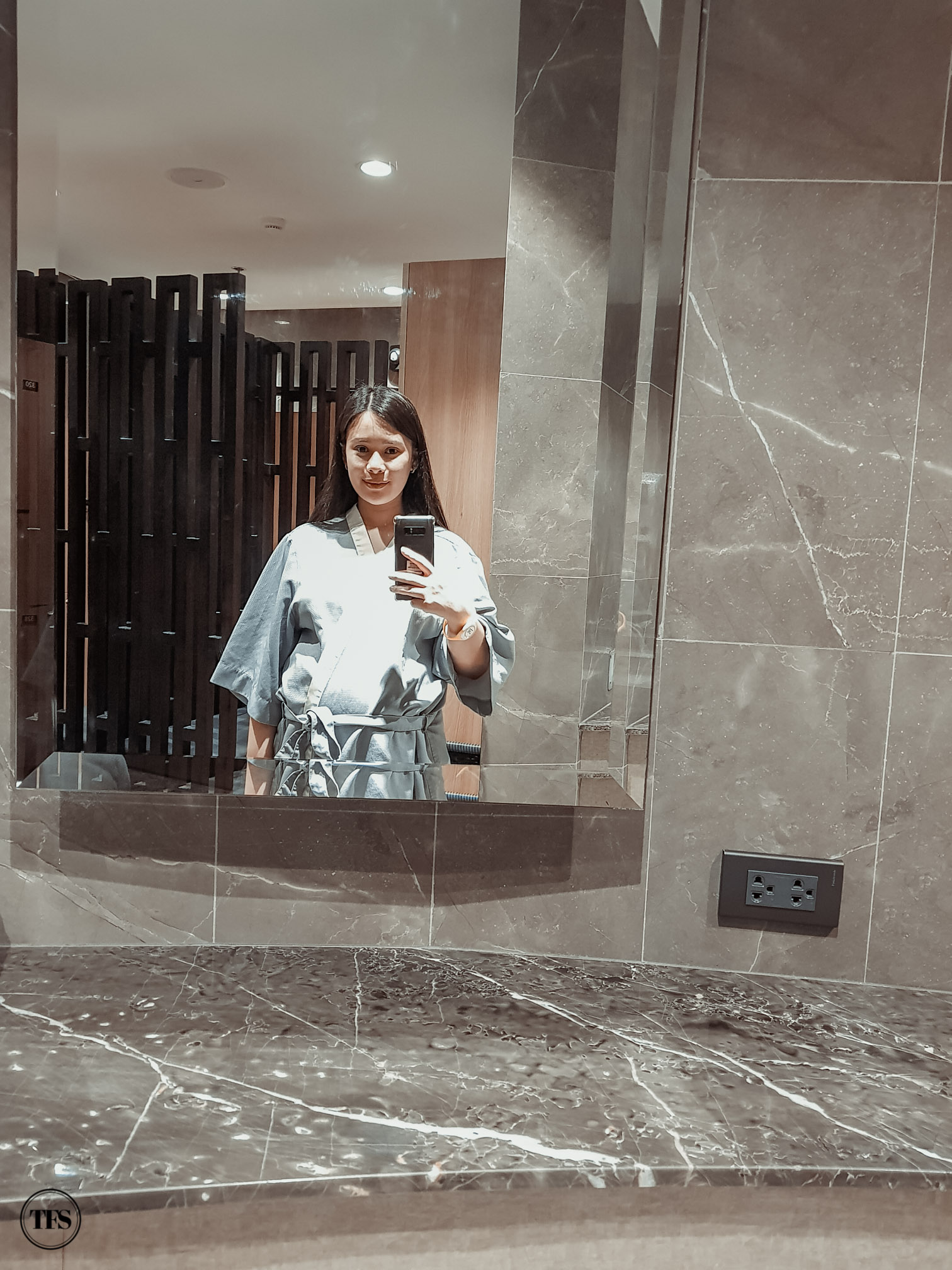 I was asked to change to this robe and leave my things at the locker room.
You won't lose your locker and access key because you wear it on your wrist.
Mother To Be Massage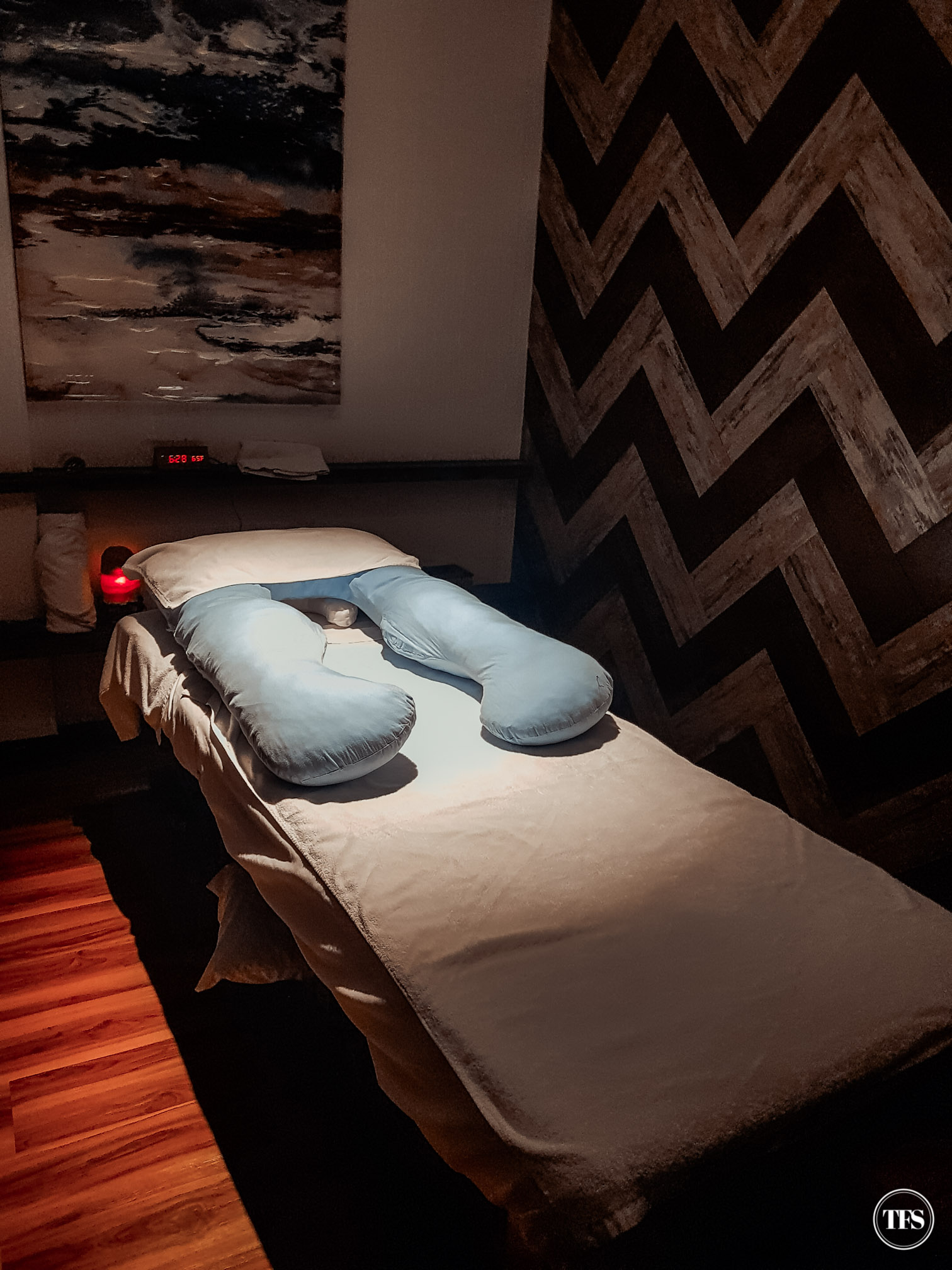 The specialized Mother To Be Massage is assured to be safe and comfortable. With the third trimester baby bump, I couldn't lie down flat nor lie on my tummy facing the bed. The only position comfortable for me was lying on my right or left side. The maternity U-shaped pillow helped me get into a comfortable position while the licensed therapist carefully massaged my tired muscles. For 2 hours, my deprivation for a good massage was resolved!
The buffet area is open from 11:30am to 12:30am. O and I had light meals before and after our massage.
The Facilities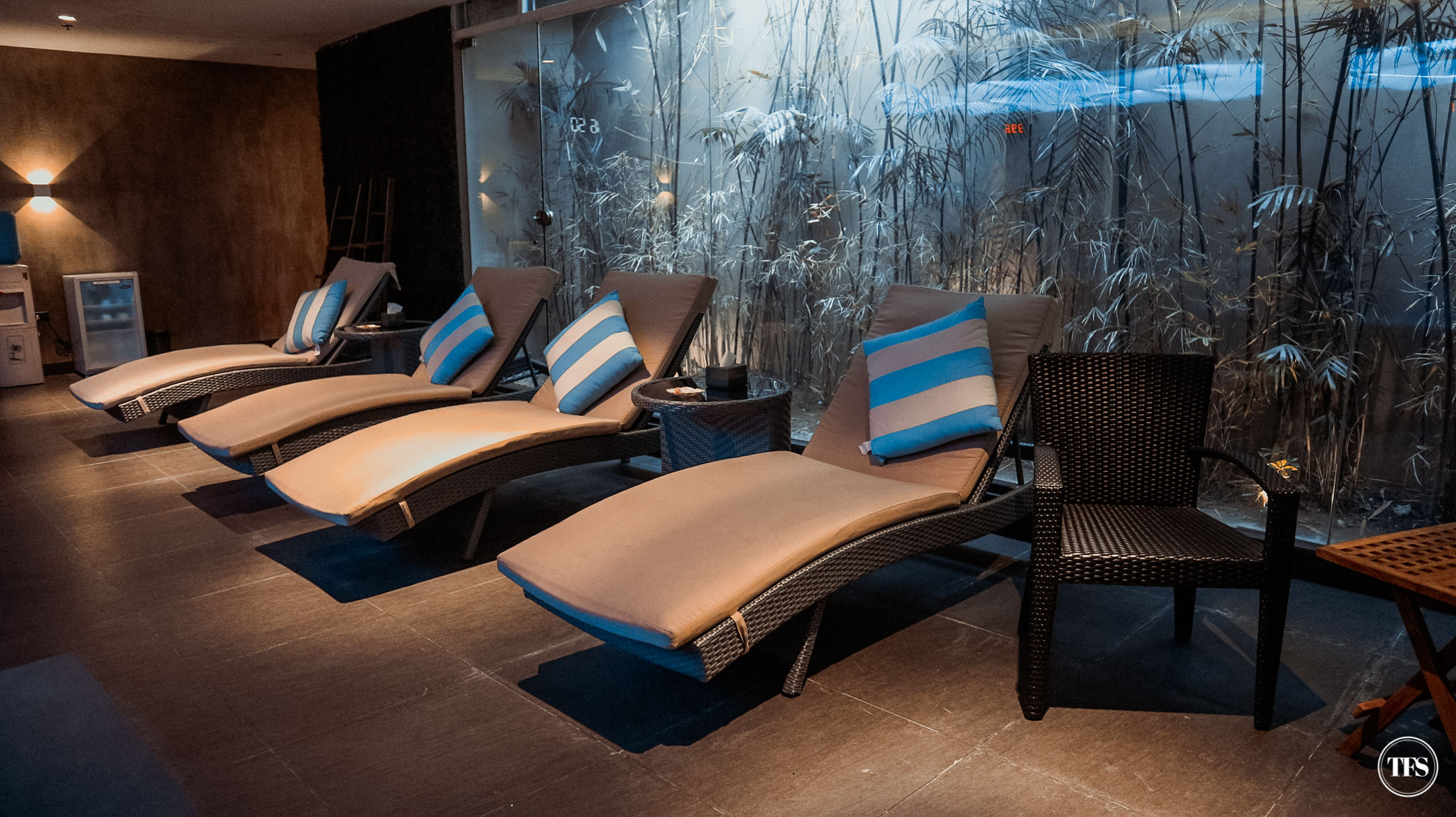 Aside from being relaxed from your massage, guests will have a good time enjoying available facilities.
Beside the Hot & Cold Bath Spa, there is a Sauna and Steam Room as well.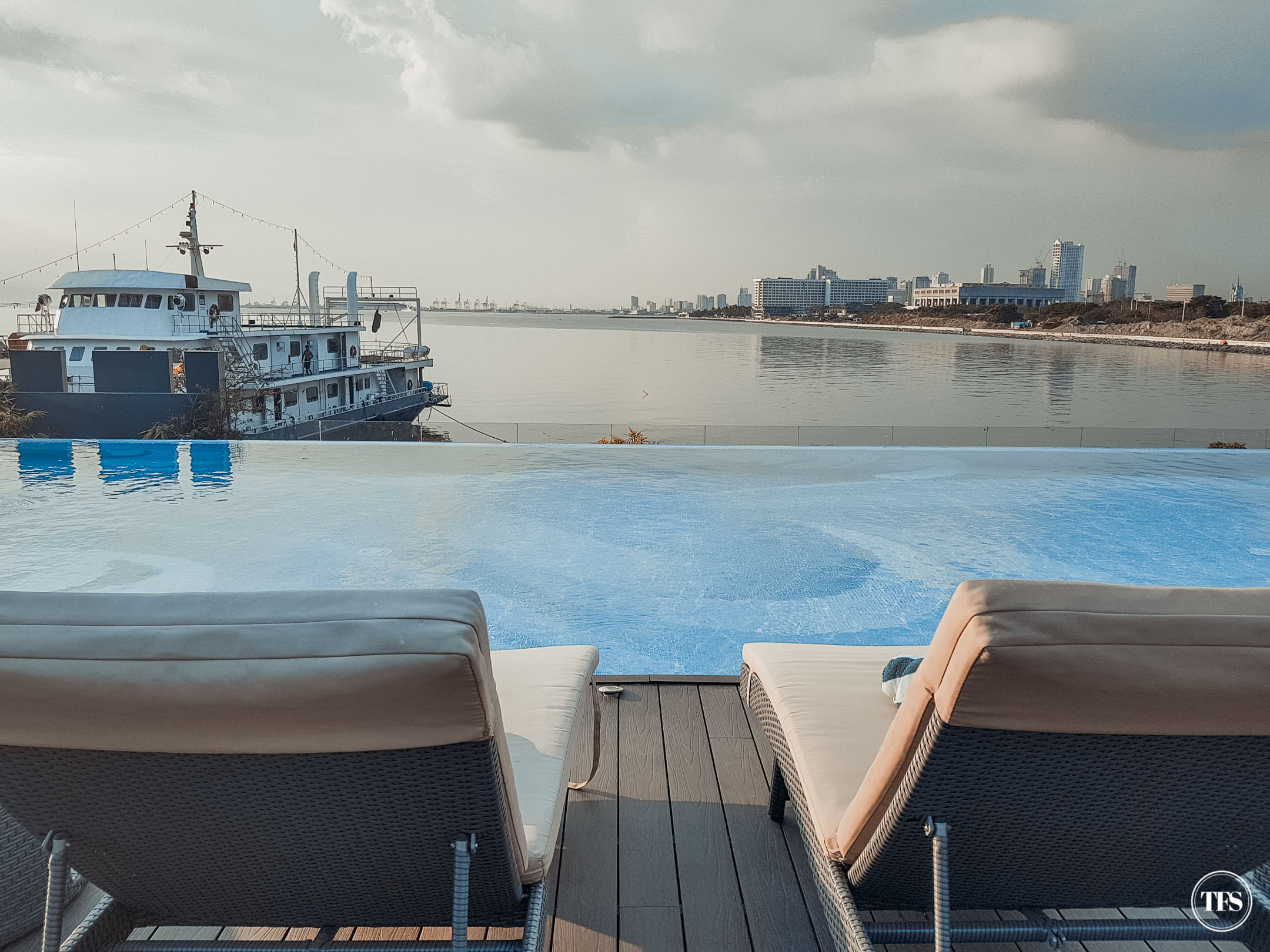 Never thought Manila bay could be a relaxing view. From this perspective, it feels like I'm escaping the city without leaving the city.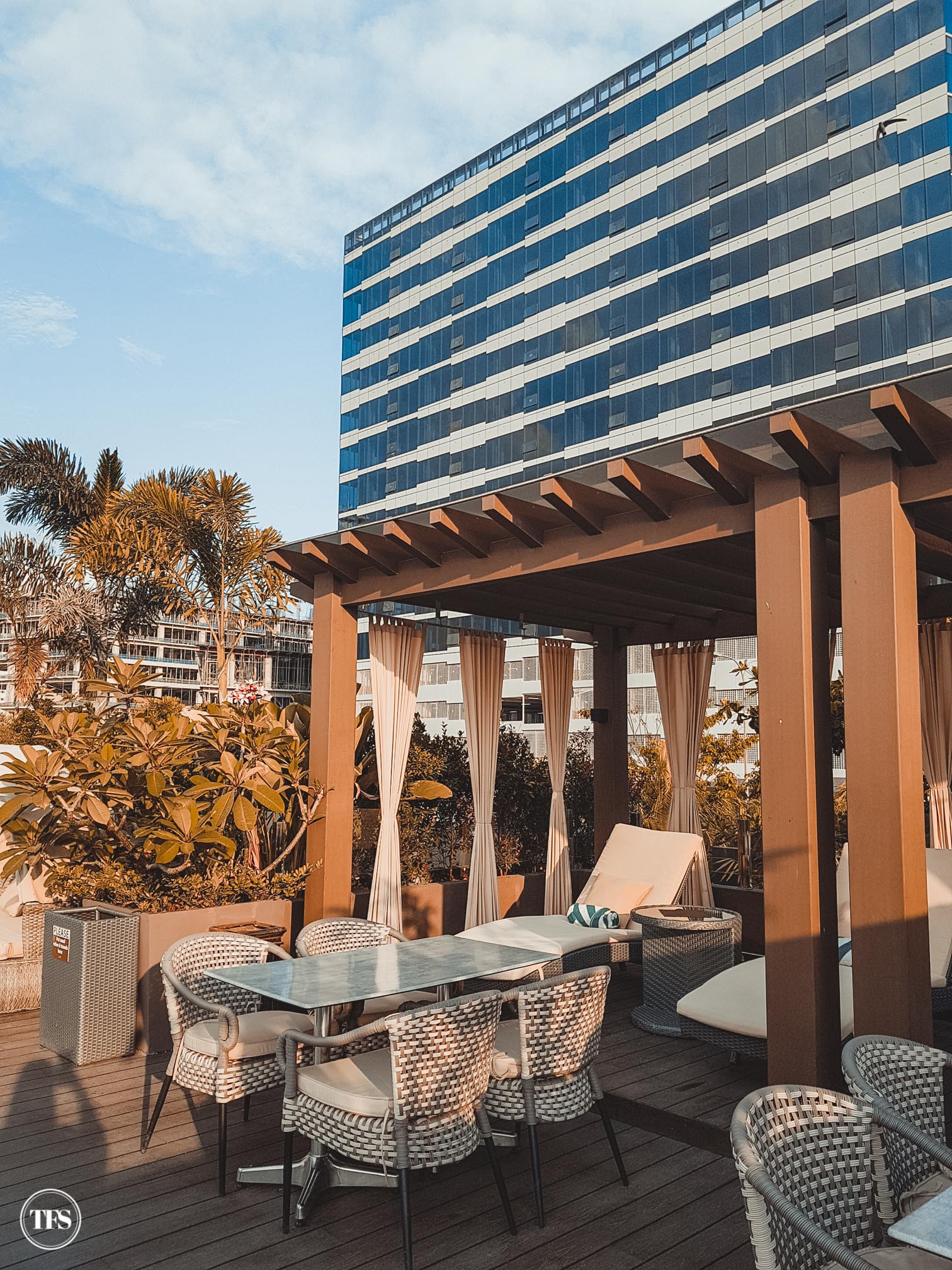 Marina Bay Spa & Lifestyle Club offers membership privileges to provide full access and discounts to their luxurious spa. Membership is equipped with luxurious wellness, fitness, entertainment and dining facilities. Their rates start at Php 60,000 per year.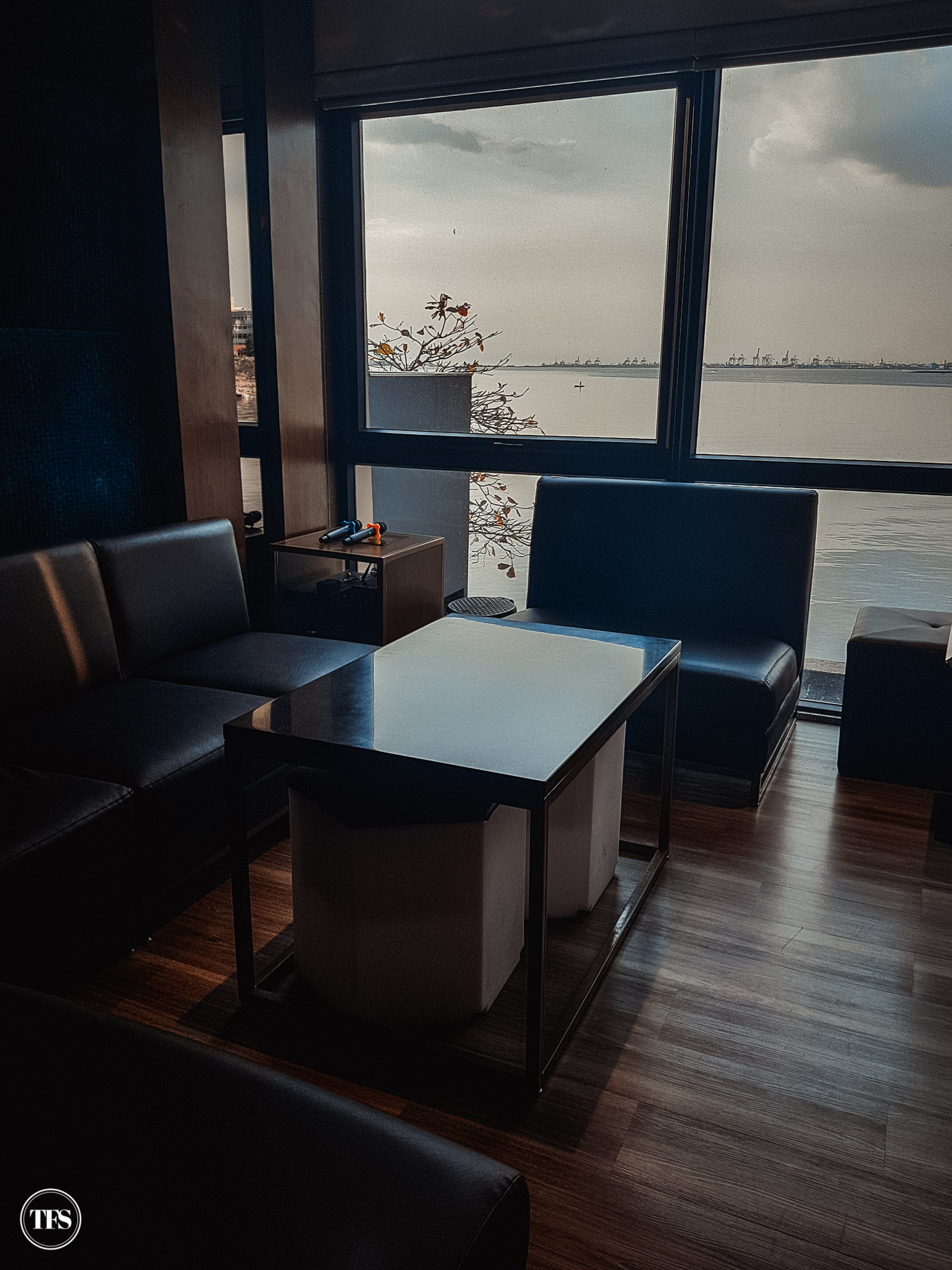 The following facilities are exclusively available for members only – Sunset View Deck, Gaming Lounge, KTV Rooms and Conference Rooms.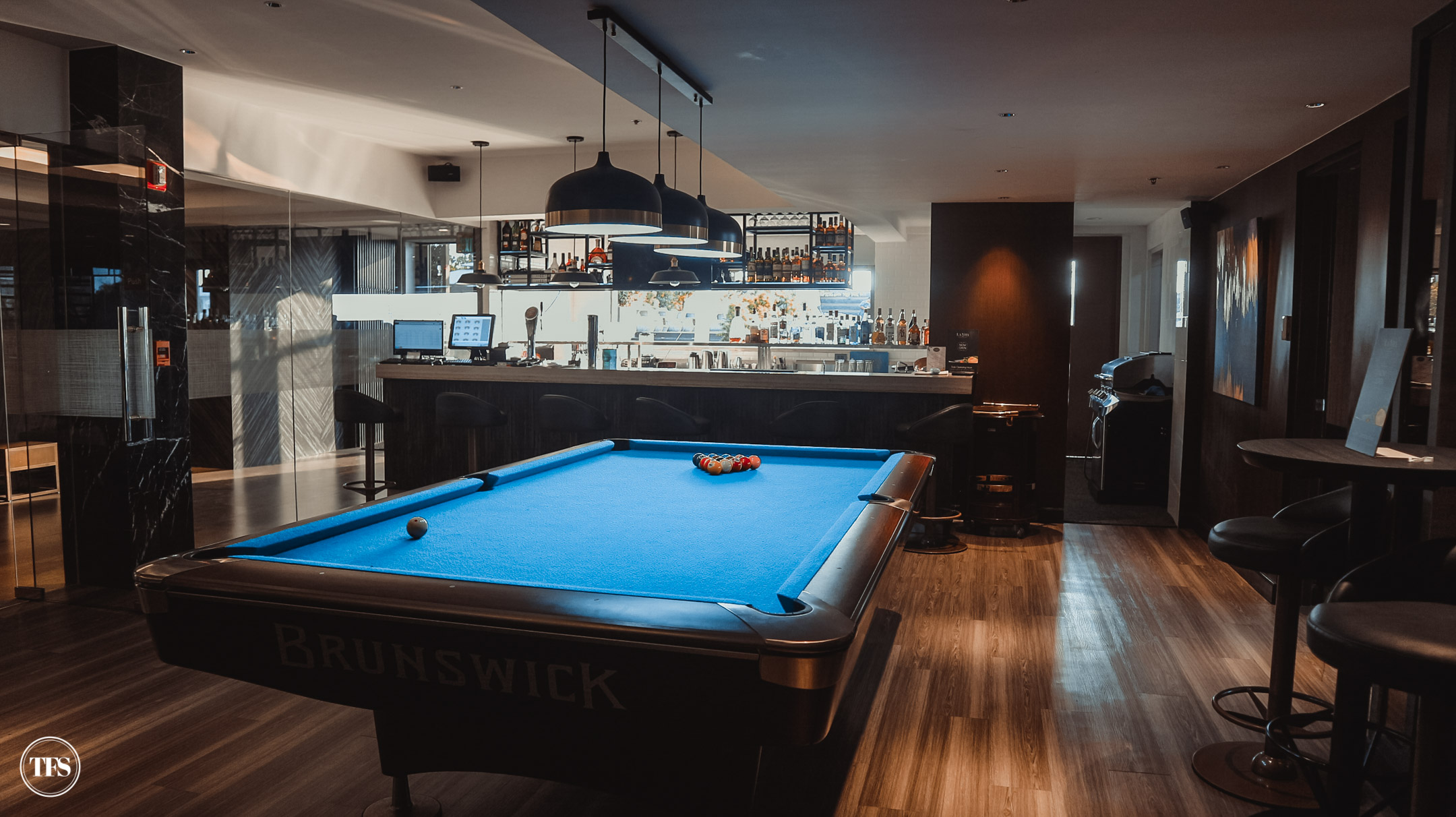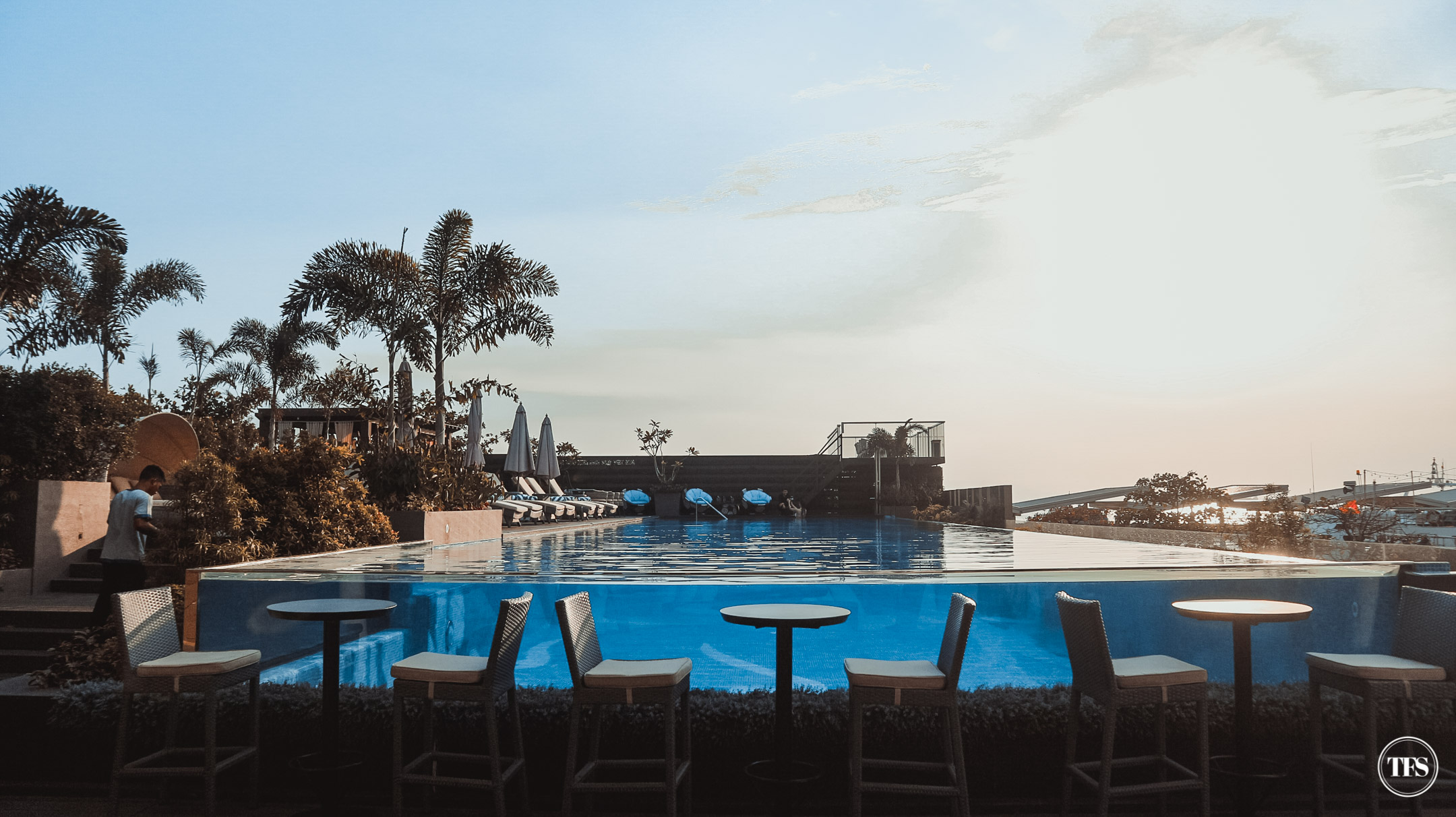 Marina Bay Spa and Lifestyle Club is one of its kind, being one of the most luxurious spa and lifestyle clubs I've been to in the metro. Pampering yourself is not limited to an hour of massage. The holistic approach of Marina Bay takes your relaxation to its maximum capacity.
Do you think Marina Bay Spa and Lifestyle Club is worth the try? Share with me your thoughts!
Stay updated and Subscribe to The Food Scout for Free!
Pray, Eat and Love.
Cheers,
The Food Scout
---
Location: Esplanade Seaside Terminal, Seaside Blvd. Mall of Asia Complex, Pasay City, Metro Manila, Philippines
Website: https://www.marinabayspa.com
Facebook: https://www.facebook.com/marinabayspa