How do you keep your fruits fresh?
In our kitchen, it is a rare sight to see our basket of fruits empty. I cannot imagine not having fruits at home. Maybe because I grew up seeing how dad makes sure he buys fresh fruits straight from the market weekly. It has become my routine to eat fruits in the morning, as snacks or sometimes, as a dessert. Being a more responsible married human being, I've observed that storing fruits for days doesn't guarantee its freshness after a few days. Somehow, this is a dilemma especially when I score a bargain and hoard dozens of fruits. Yayks!
During my visit to Legaspi Sunday Market, I hit two birds with one stone. Together with O, I started my morning scouting for new food to try at the market. I had Italian sausage, pad thai and Indian delicacies on my plate. Afterwards, we visited Samsung's booth to acquire some knowledge about keeping your food fresh, specifically the country's most perishable fruits straight from their regions. Yes! Exactly what I need!
Cooking Demo with Samsung Twin Cooling Refrigerator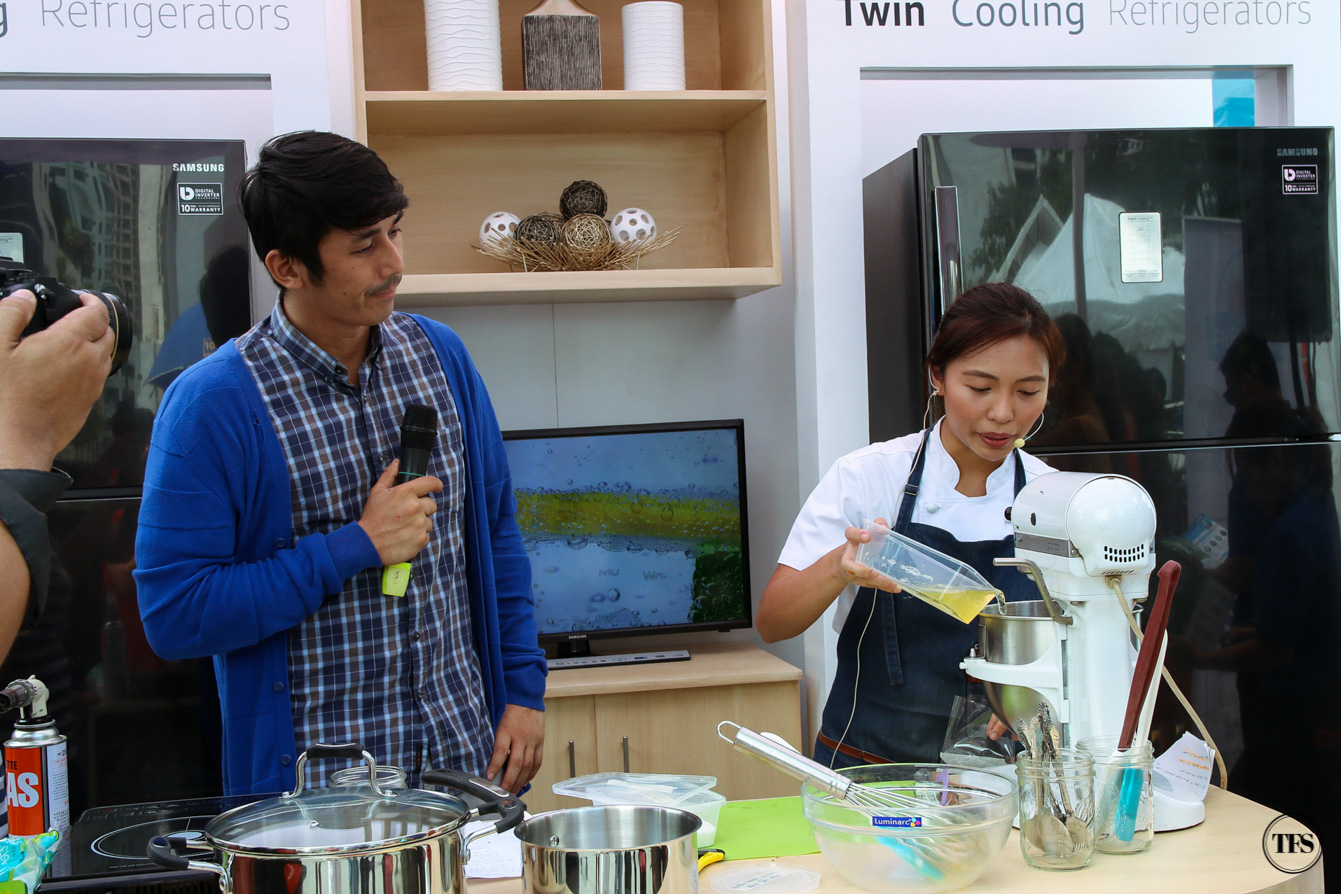 The talented and one of my favorite pastry chefs, Chef Kristine Lotilla, was the main woman of the morning. She shared with us three easy-to-make desserts using two fruits that perish quickly, strawberry and mango. The fruits she used were all kept inside Samsung's Twin Cooling Refrigerator. So what's the fuzz about this fridge? Not the usual fridge, this Samsung refrigerator apparently keeps any food fresher twice longer with its 2 evaporators that retain 70% humidity level. Normally, refrigerators sold in the market uses single cooling system. If they don't advertise it as twin cooling, that is automatically single cooling.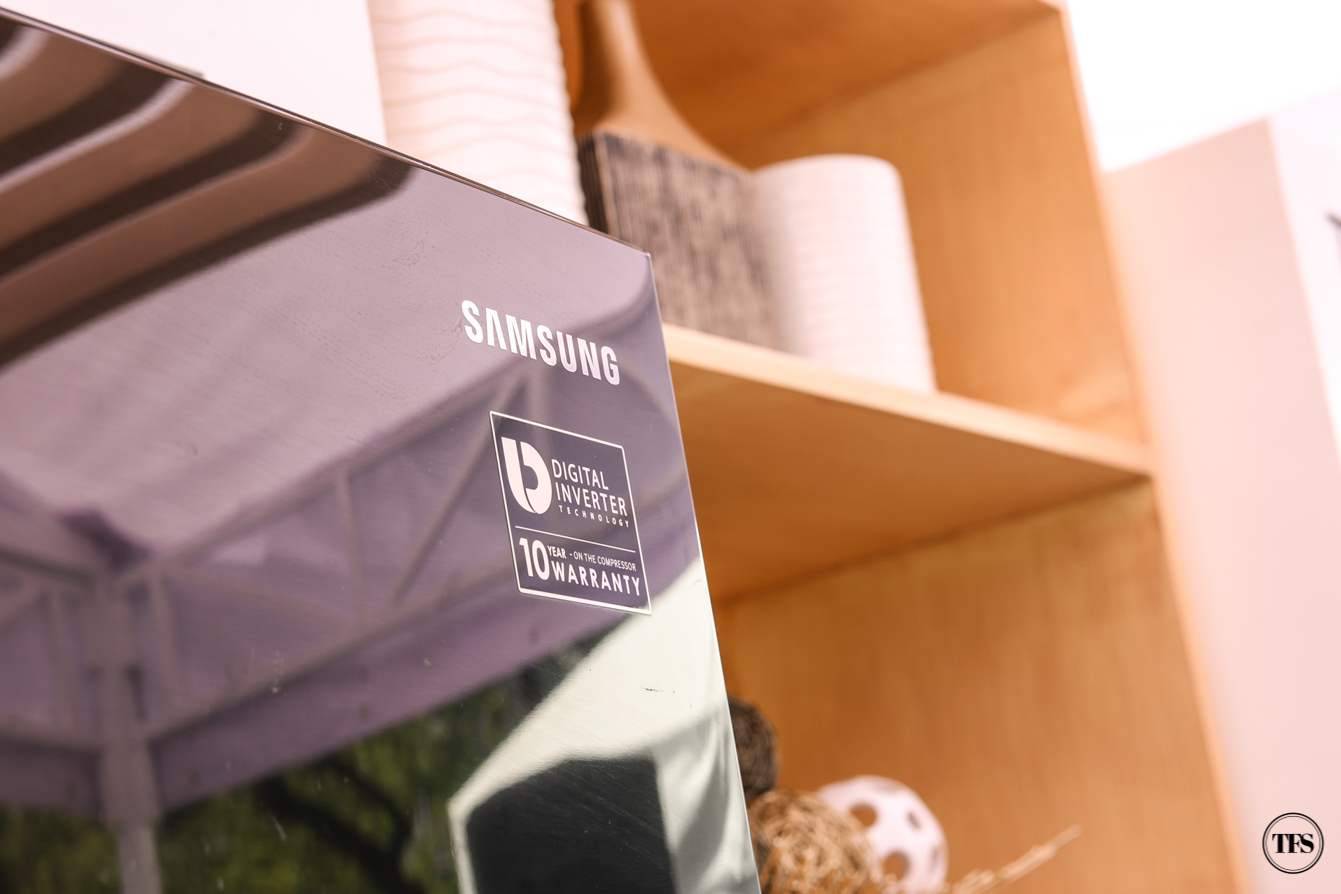 Single Cooling vs. Twin Cooling
Many of you don't realize how twin cooling refrigerators can make a big impact to your everyday life. It is called twin cooling or dual cooling because this is built with a more advanced cooling system. Both freezer and refrigerator has their own cooling system which means you don't share the same air for both sections. No mixture of odors from both the fridge and freezer. Those who are particular with their food's freshness will appreciate the benefit of maintaining the fridge and freezer's perfect level of humidity. For example, when you open your refrigerator, the freezer's temperature won't be affected and drop down as to single cooling refrigerators. In short, your fruits and vegetables will maintain its freshness for a longer amount of time.
In comparison to the traditional single cooling refrigerators, that has no separate cooling system, the same air circulates through both units. Let's say you store your newly bought stinky cheese and smelly fish inside, with only a single air shared between the refrigerator and freezer, imagine the odor of your fridge the next morning.
Between the two, twin cooling refrigerator saves more energy. Your Meralco bill will show the difference.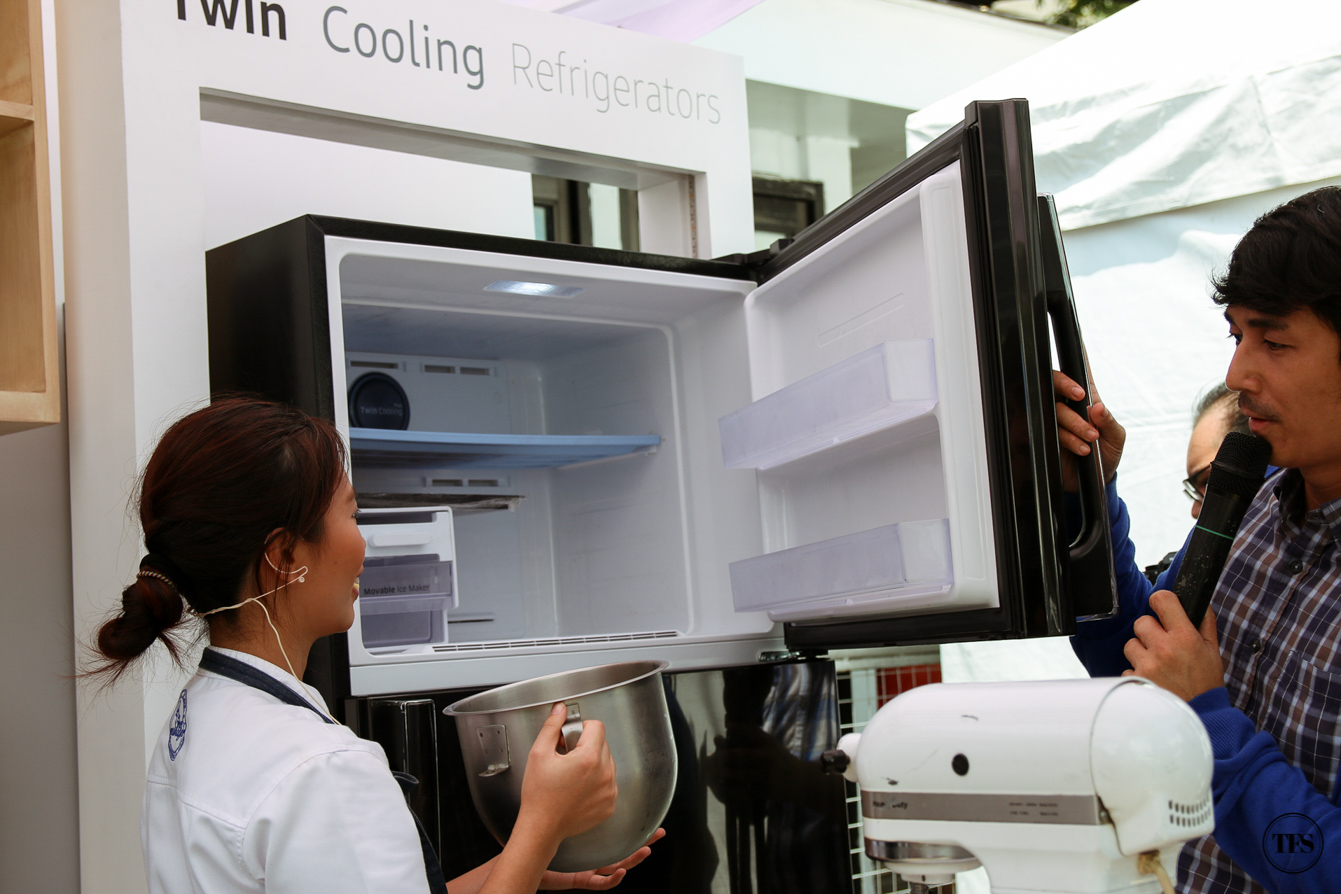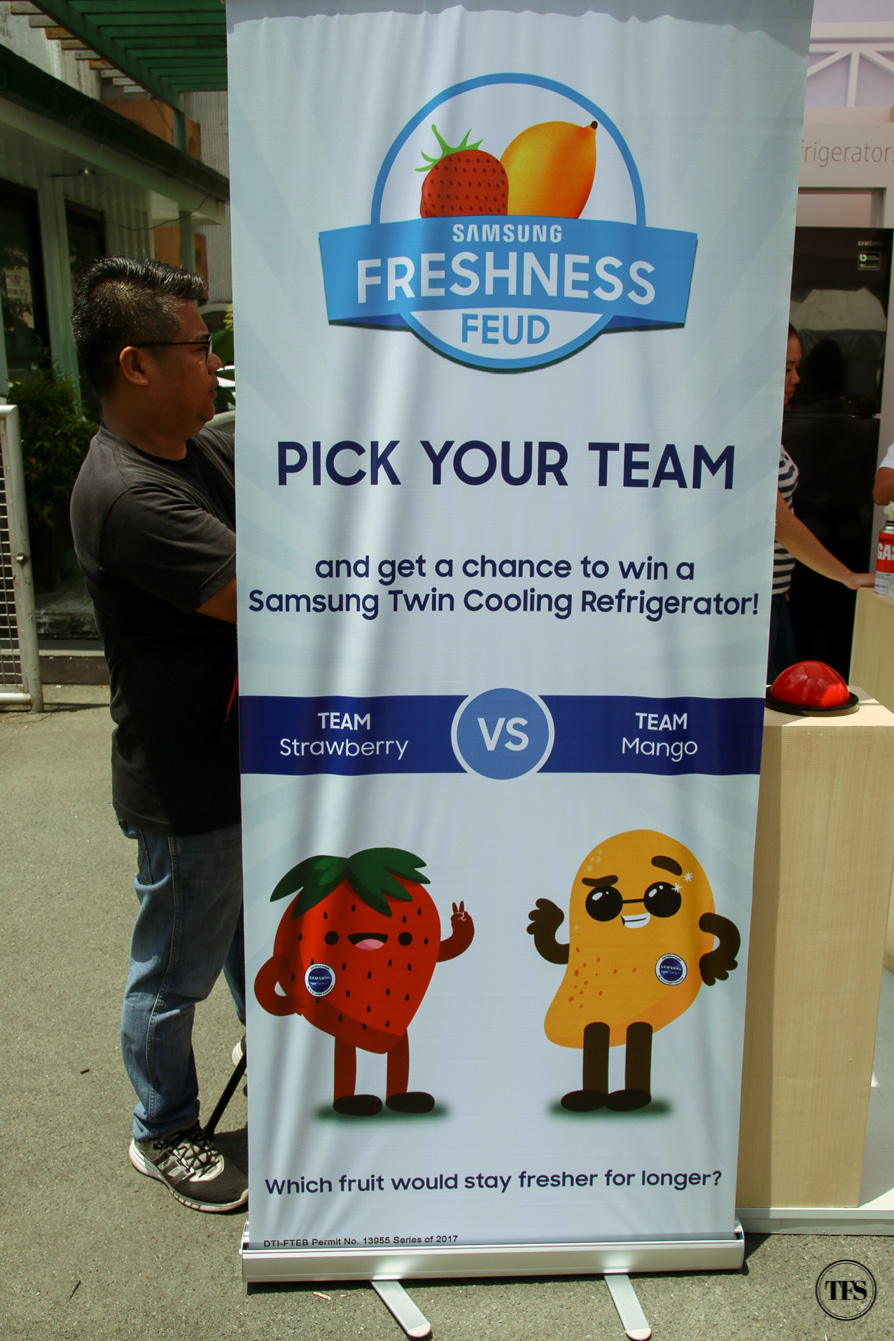 Samsung gave the Legaspi Sunday Market goers a chance to win their own Samsung Twin Cooling Refrigerator. Every person was given the chance place in their entries and vote which fruit would stay fresh longer, strawberry or mango.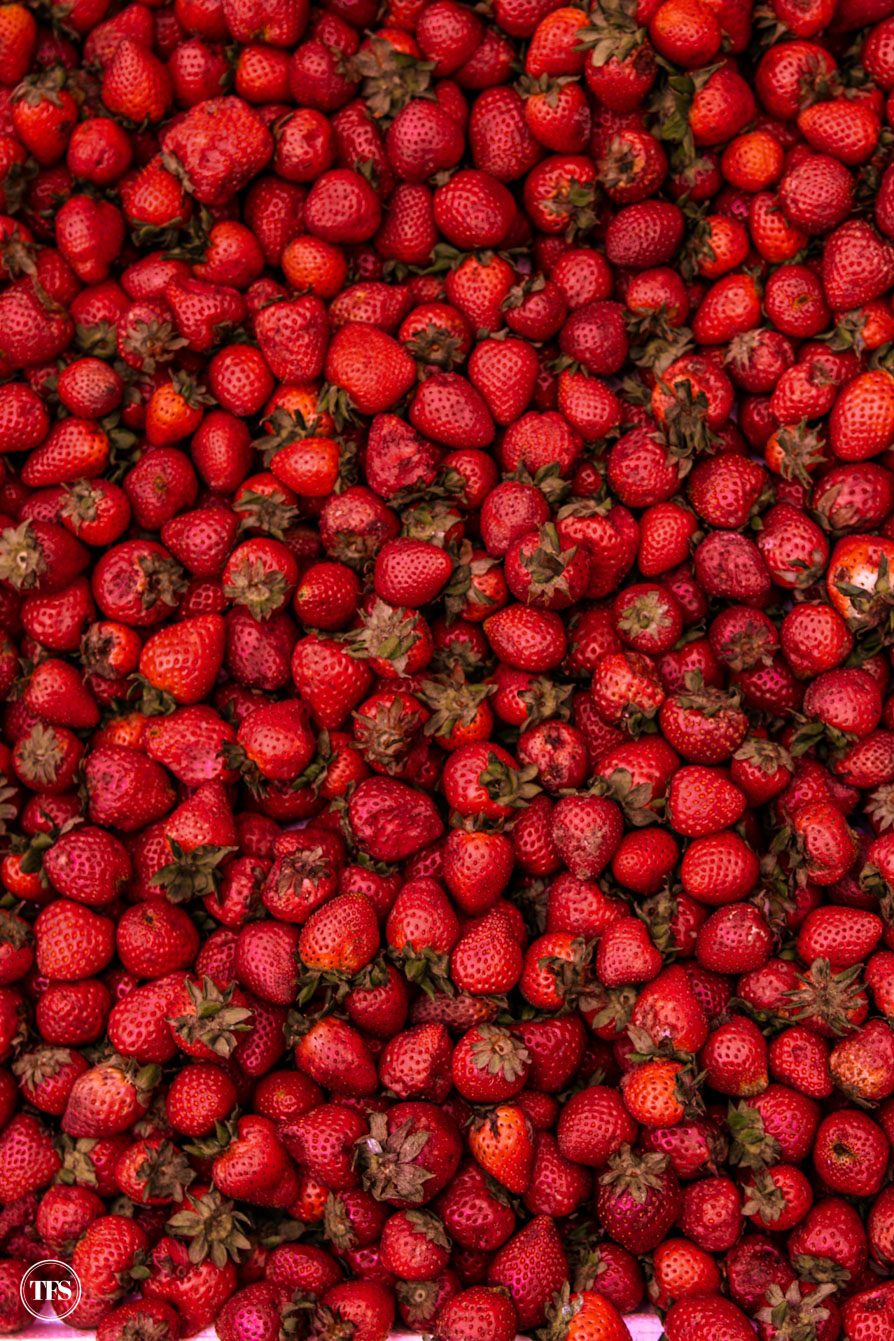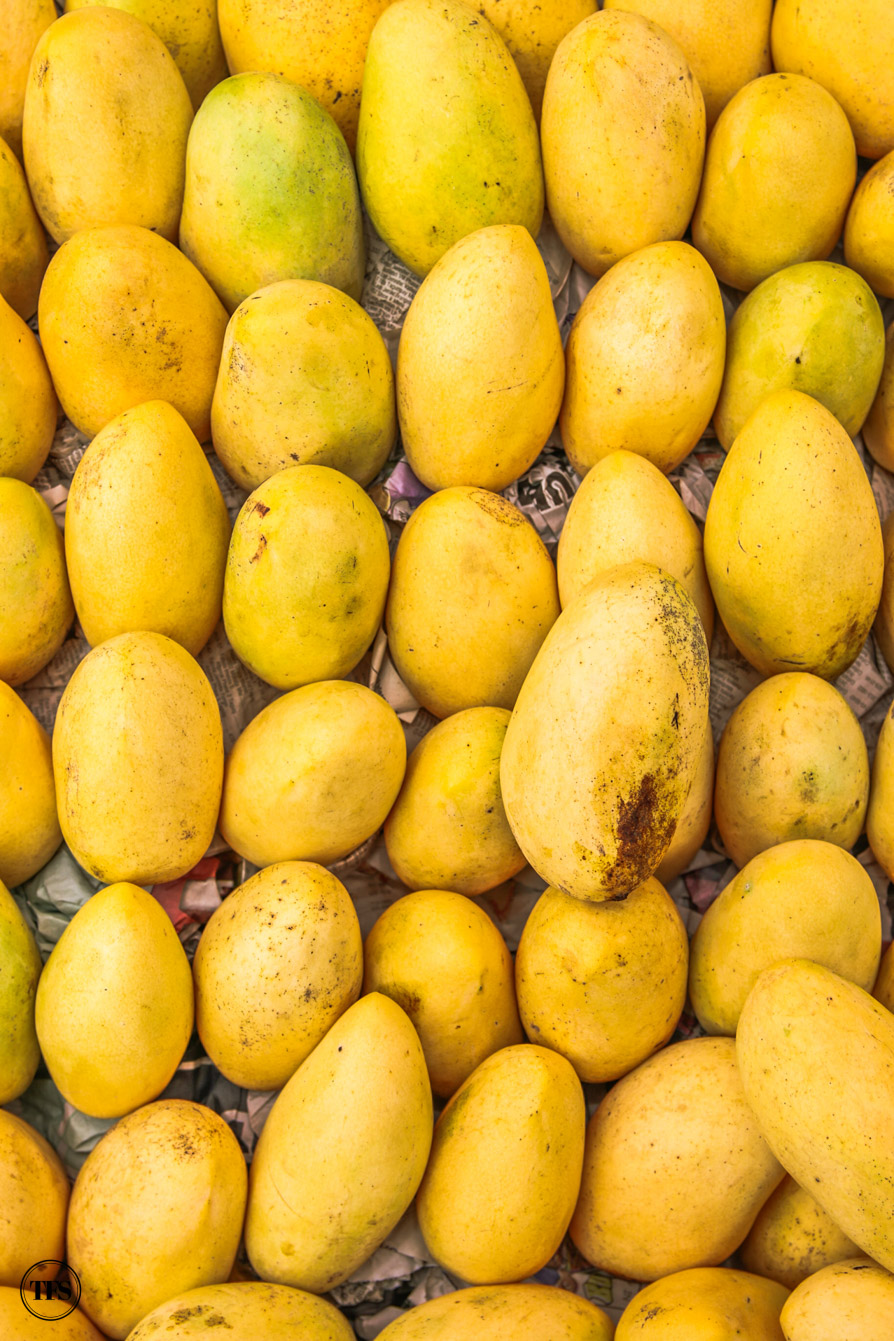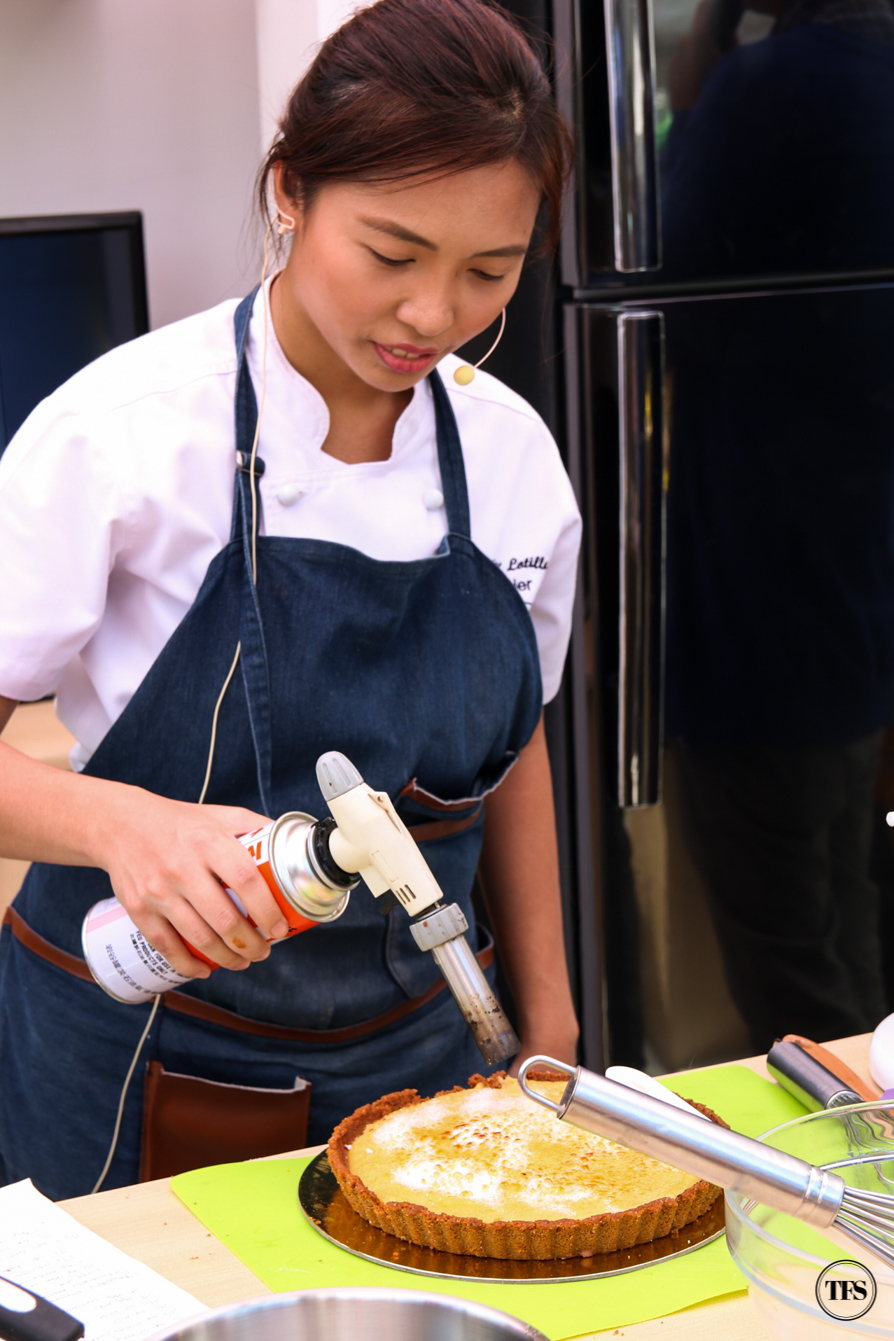 I watched Chef Kristine bake all three fruity desserts without even making a sweat. First, she started with her Mango Crème Brûlée Tart.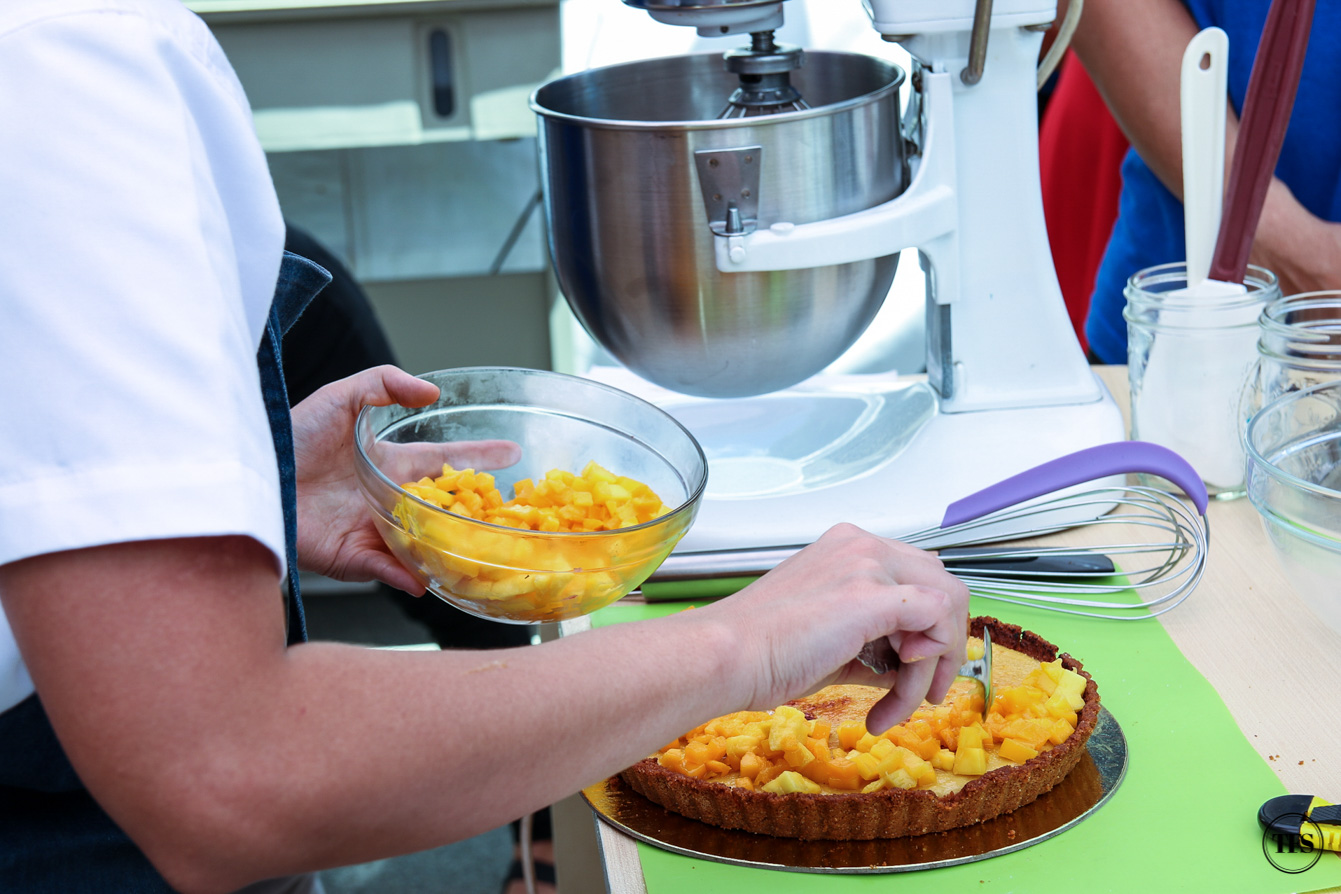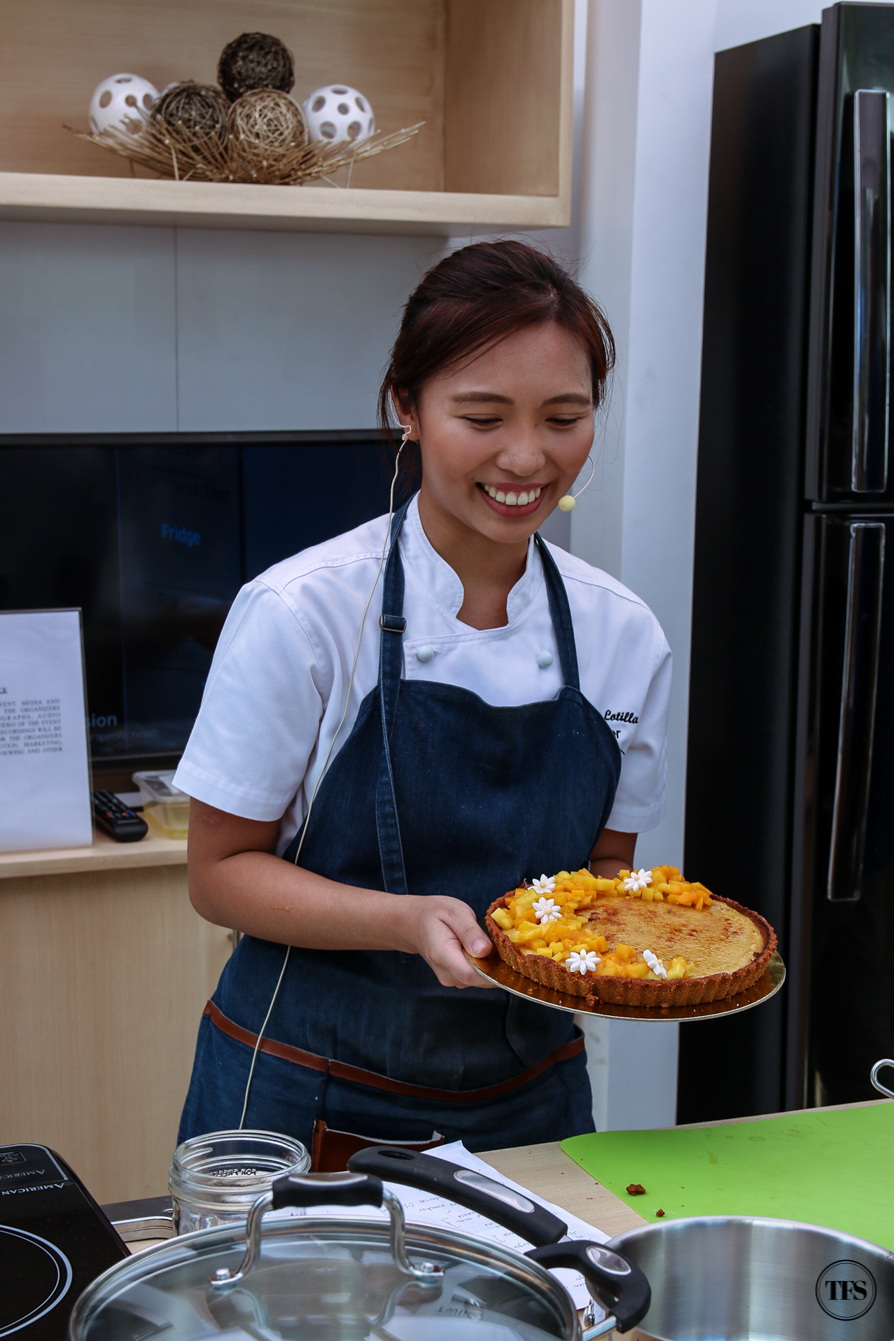 As if baking desserts is so easy when you watch Chef Kristine!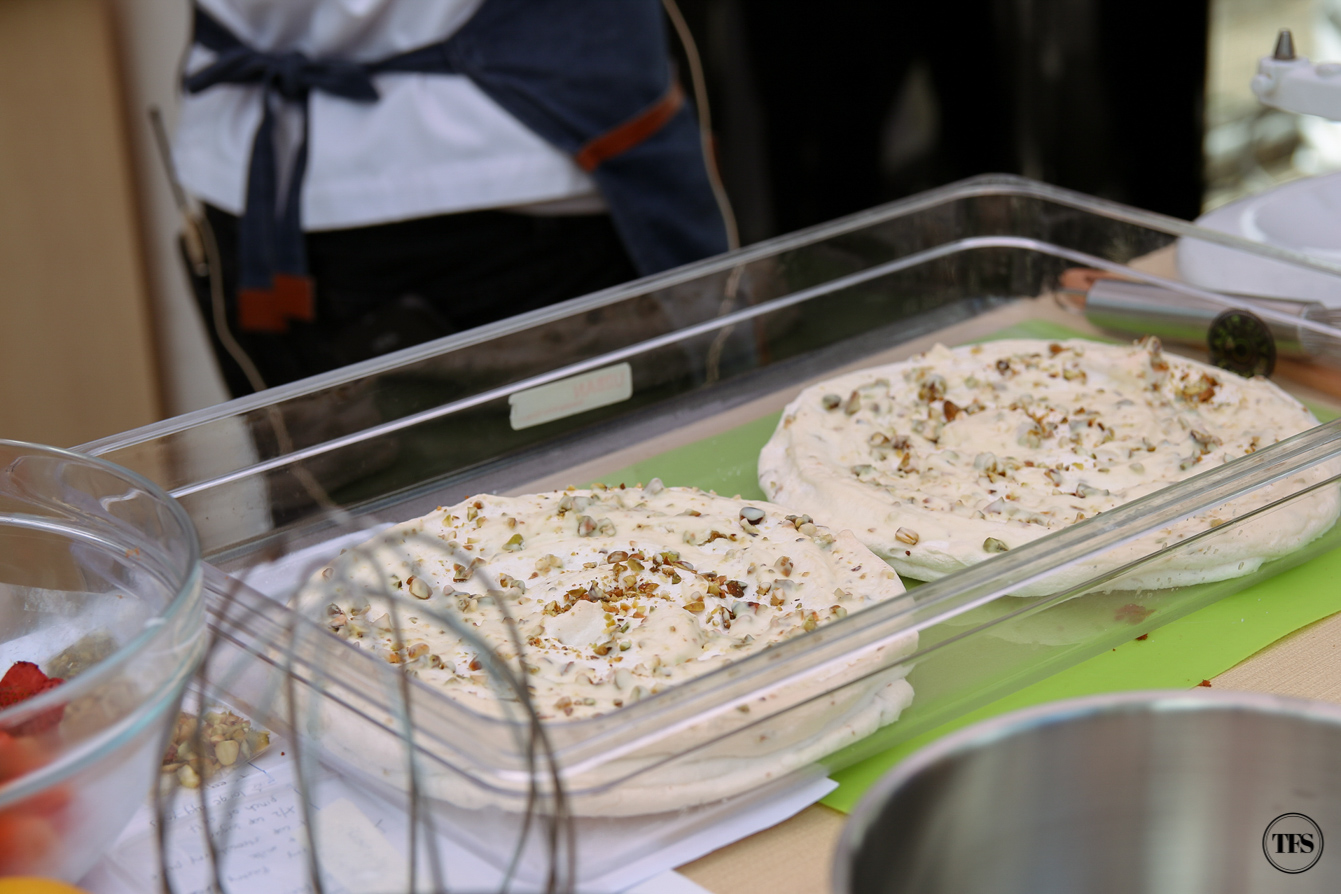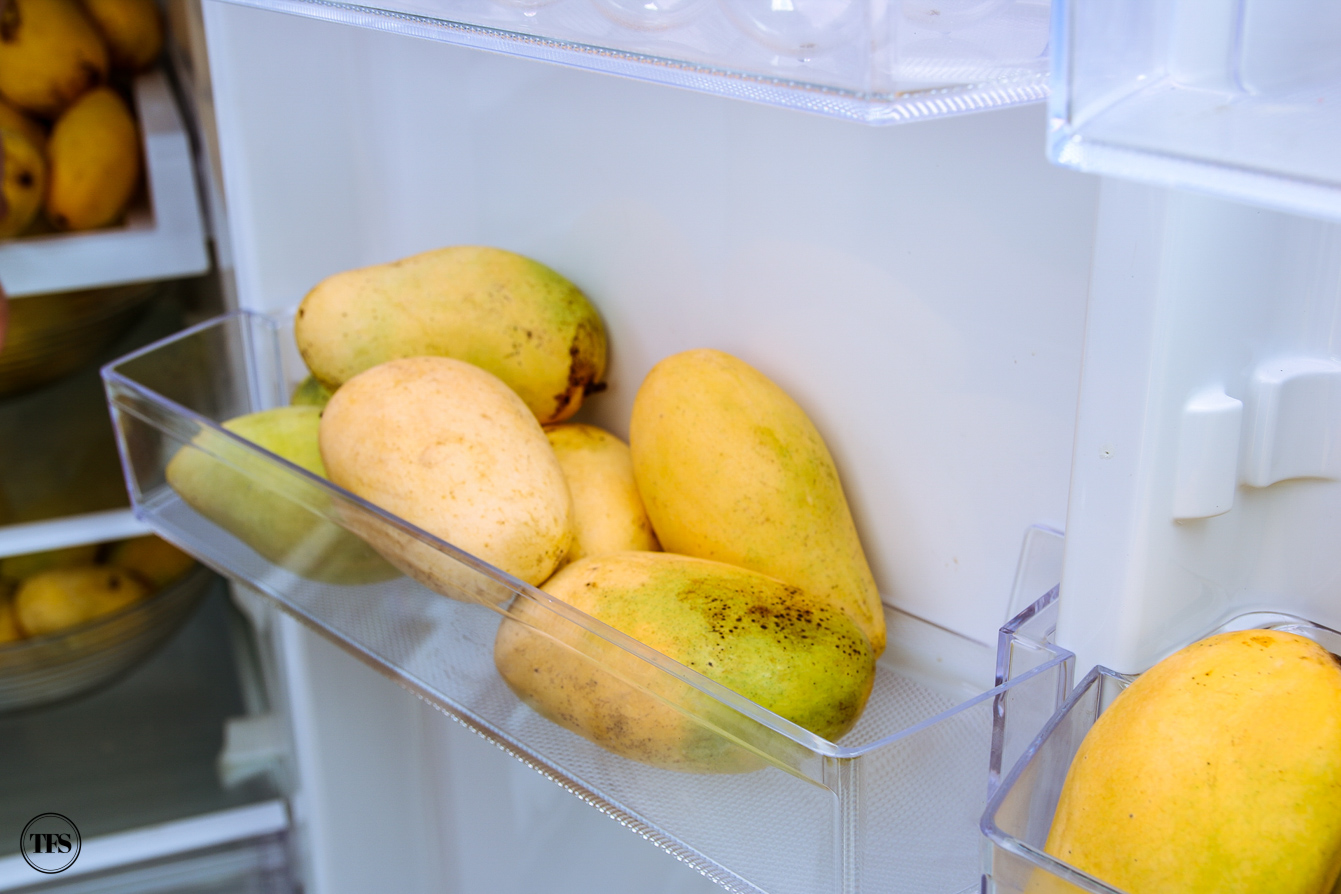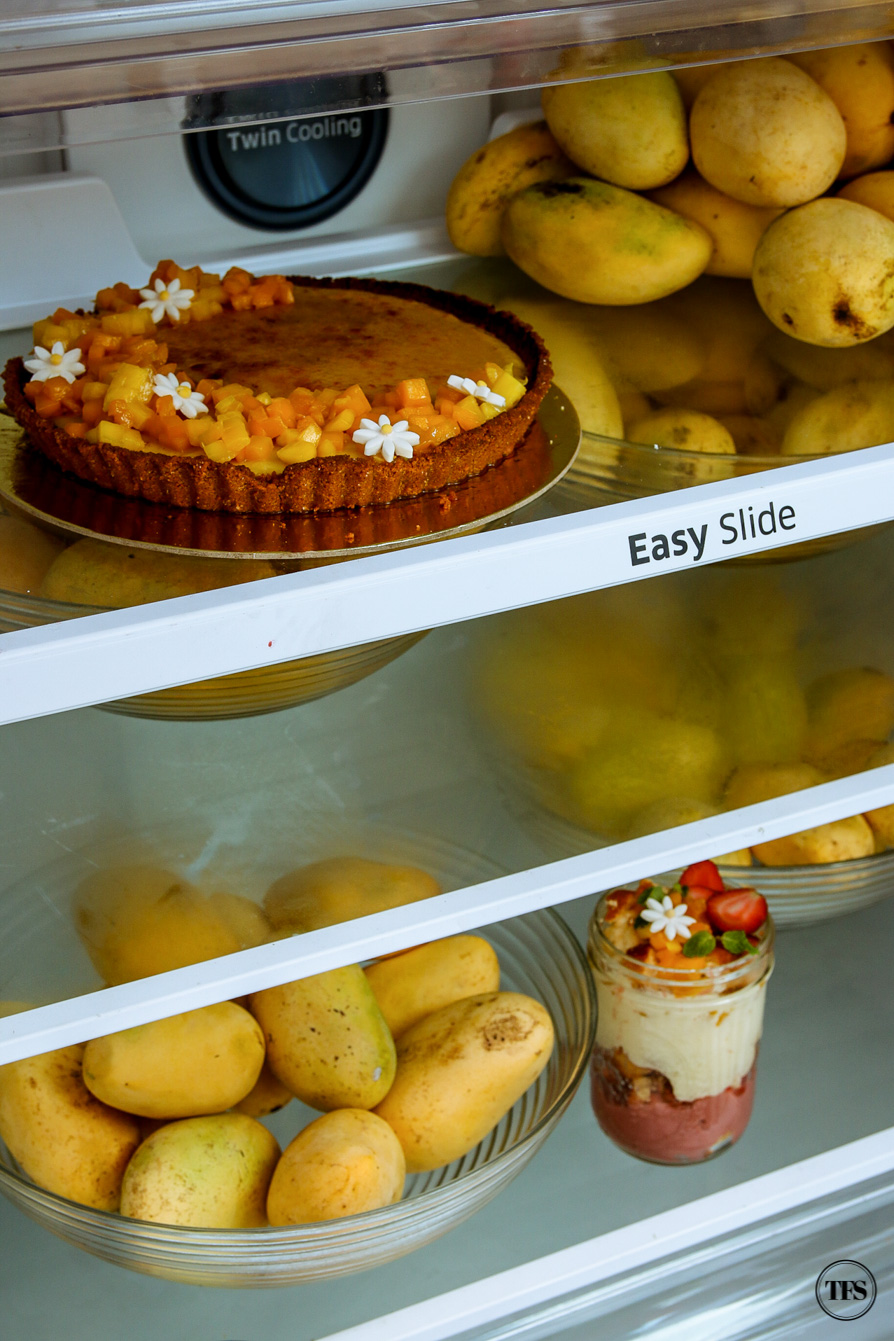 For pastry chefs like Chef Kristine, they value Samsung's Twin Cooling feature because of how it keeps their ingredients, especially fruits, twice longer than usual. This only means, lower or zero waste for their fruits!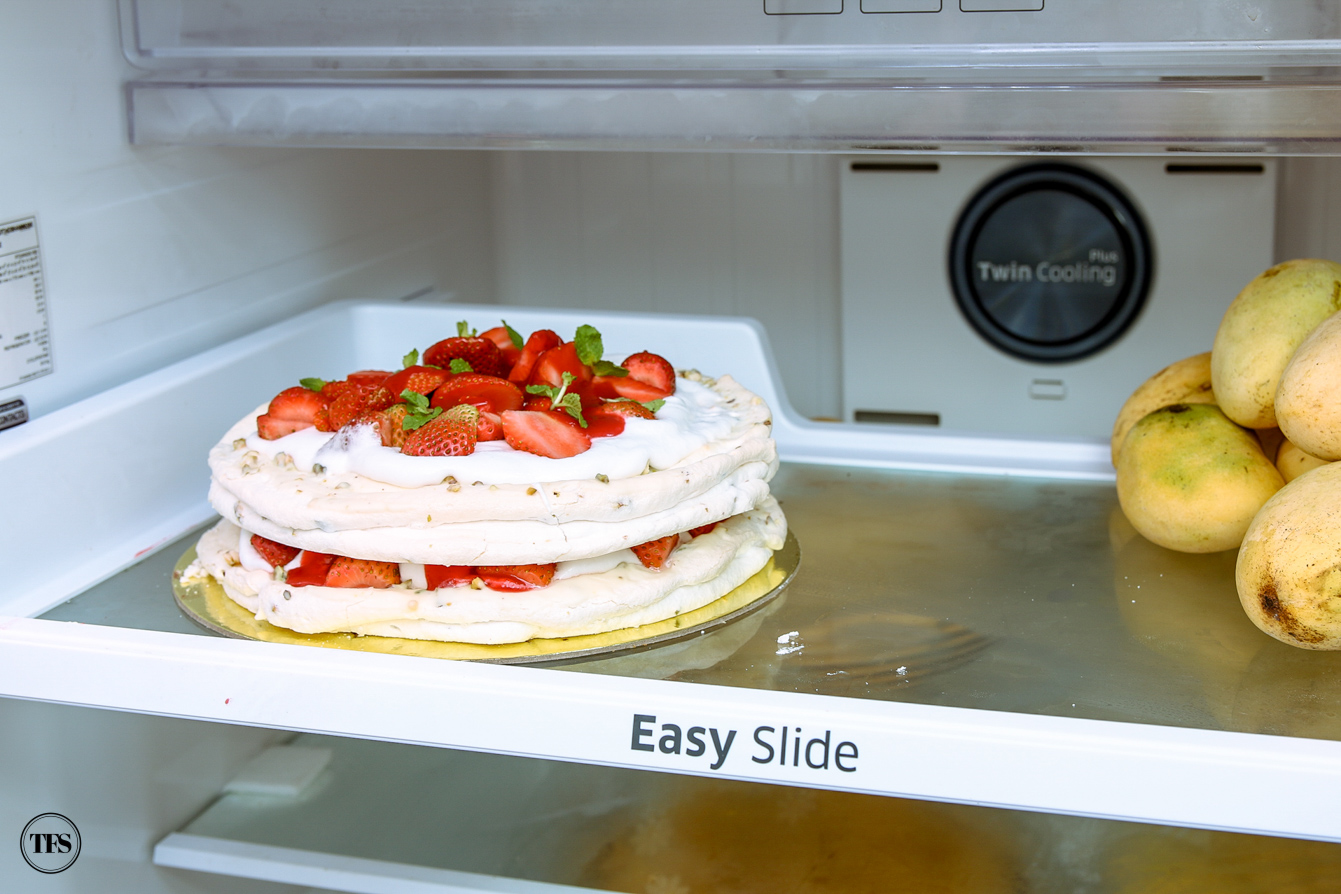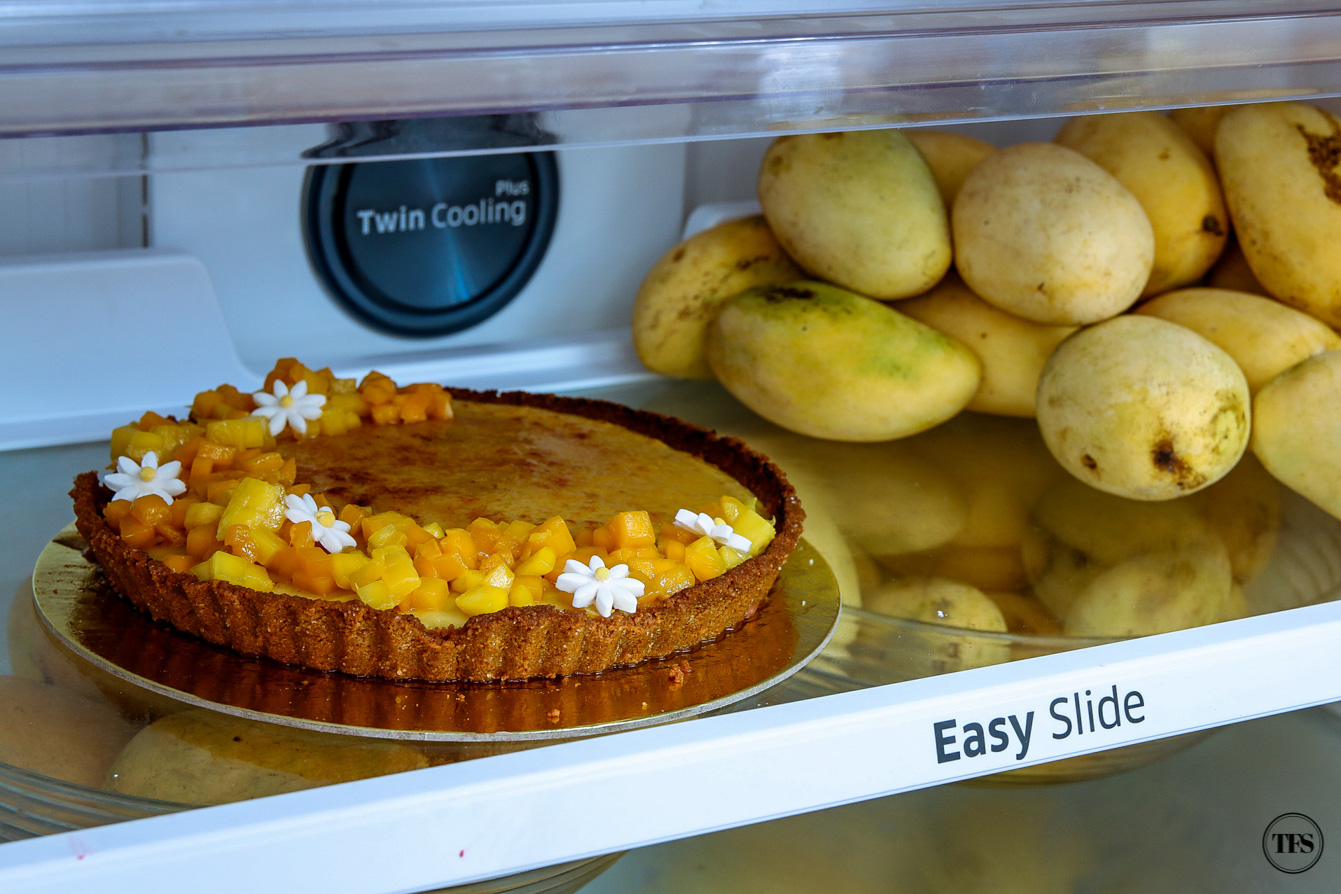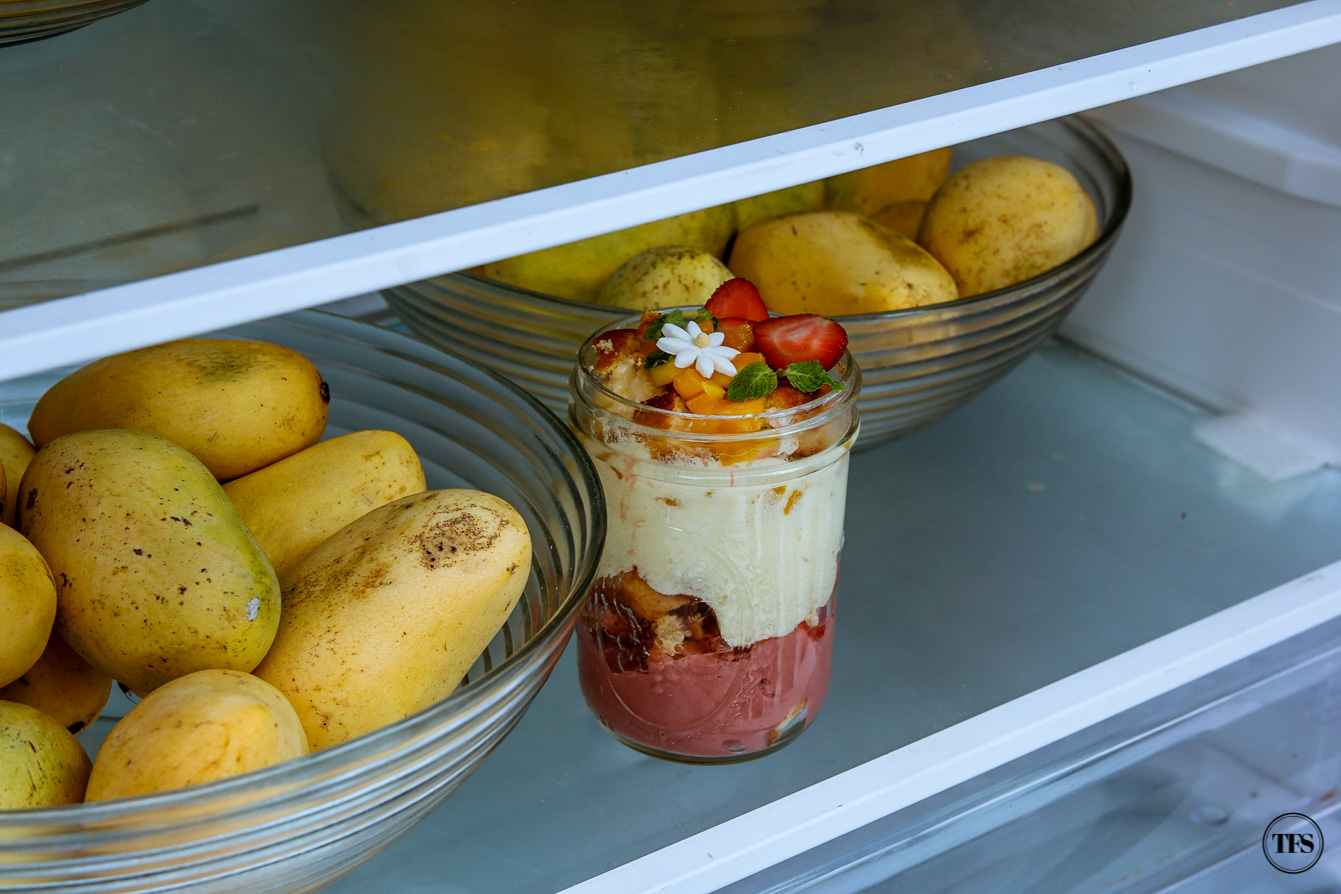 Here comes my favorite part of the event, tasting time of all three recipes Chef Kristine prepared!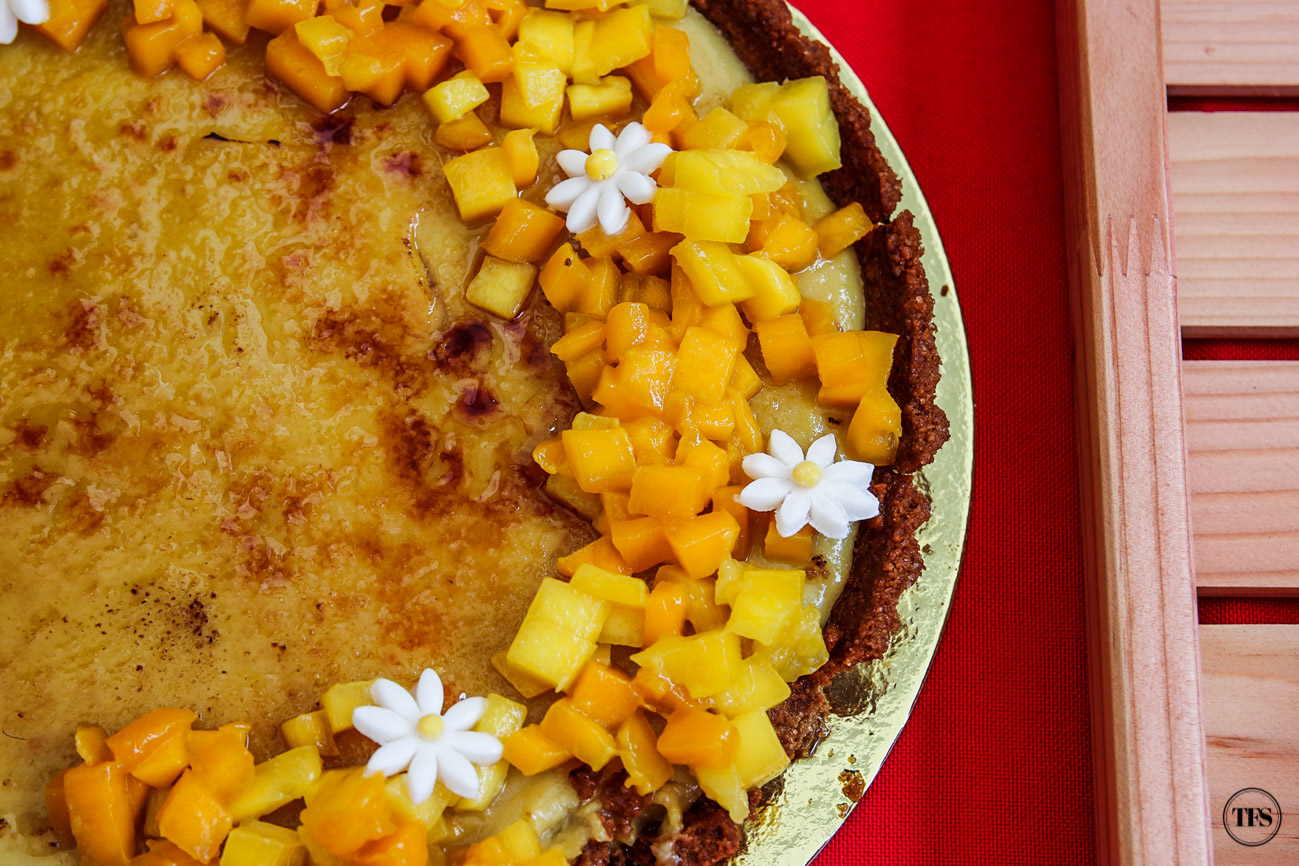 Mango Crème Brûlée Tart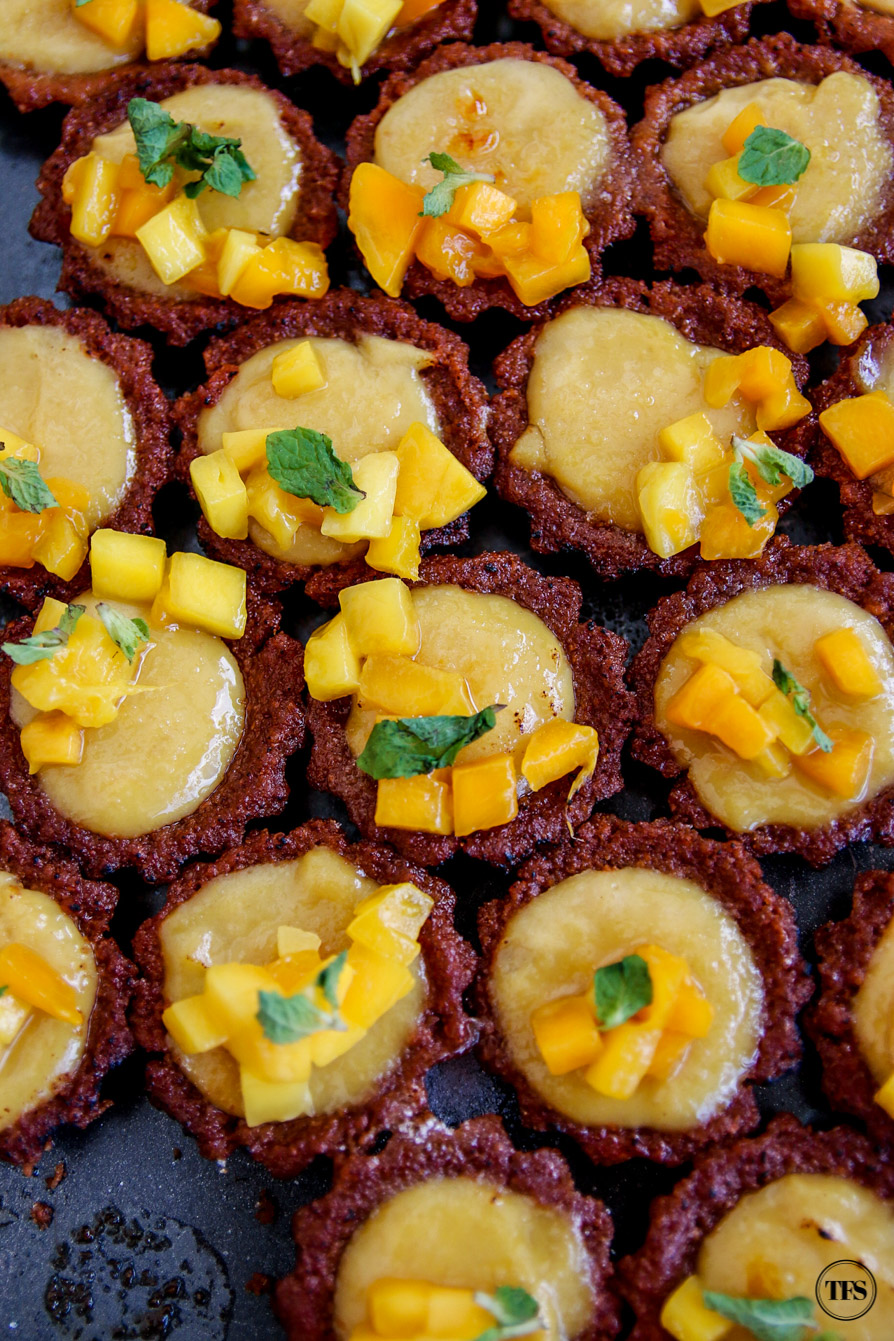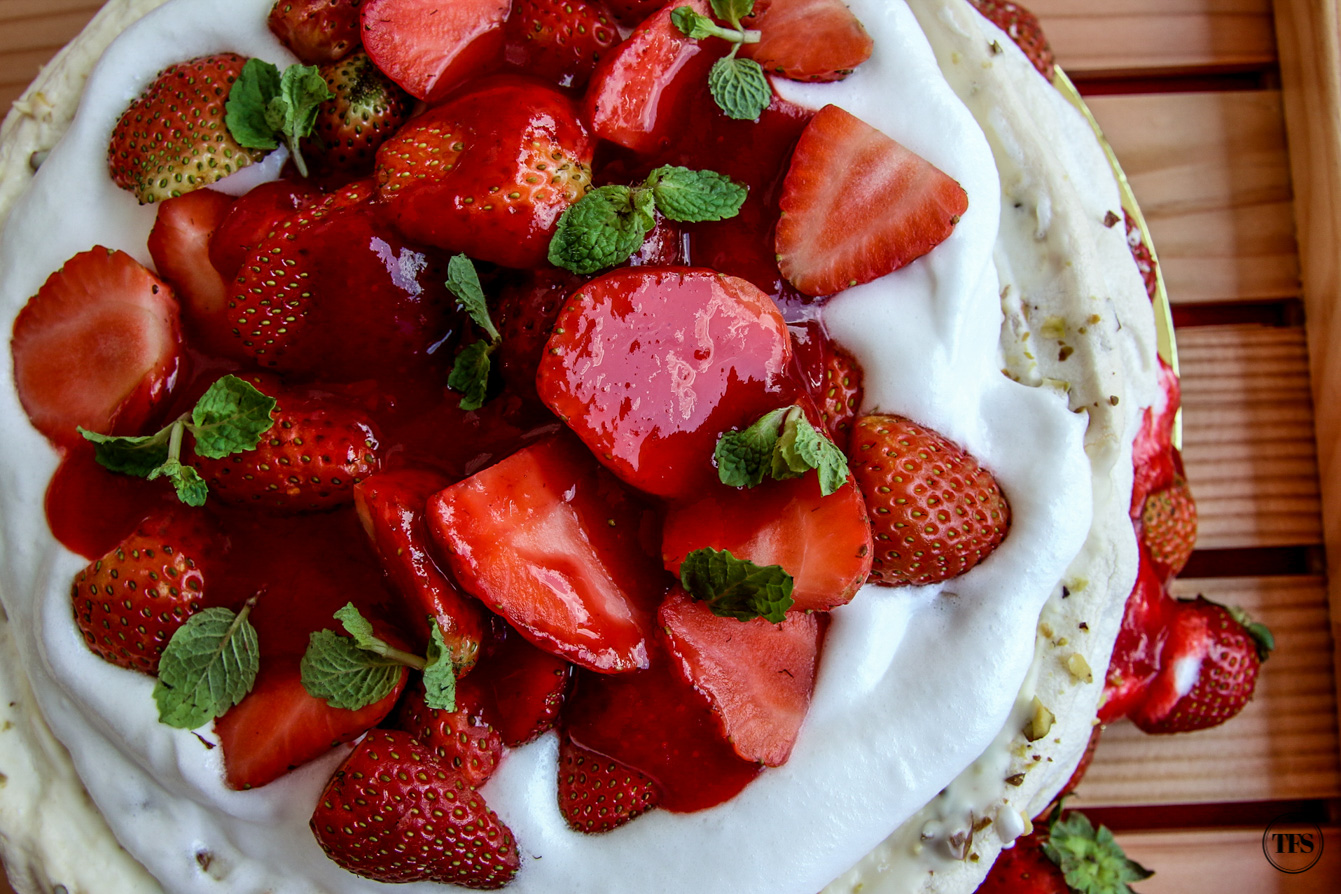 Strawberry Pavlova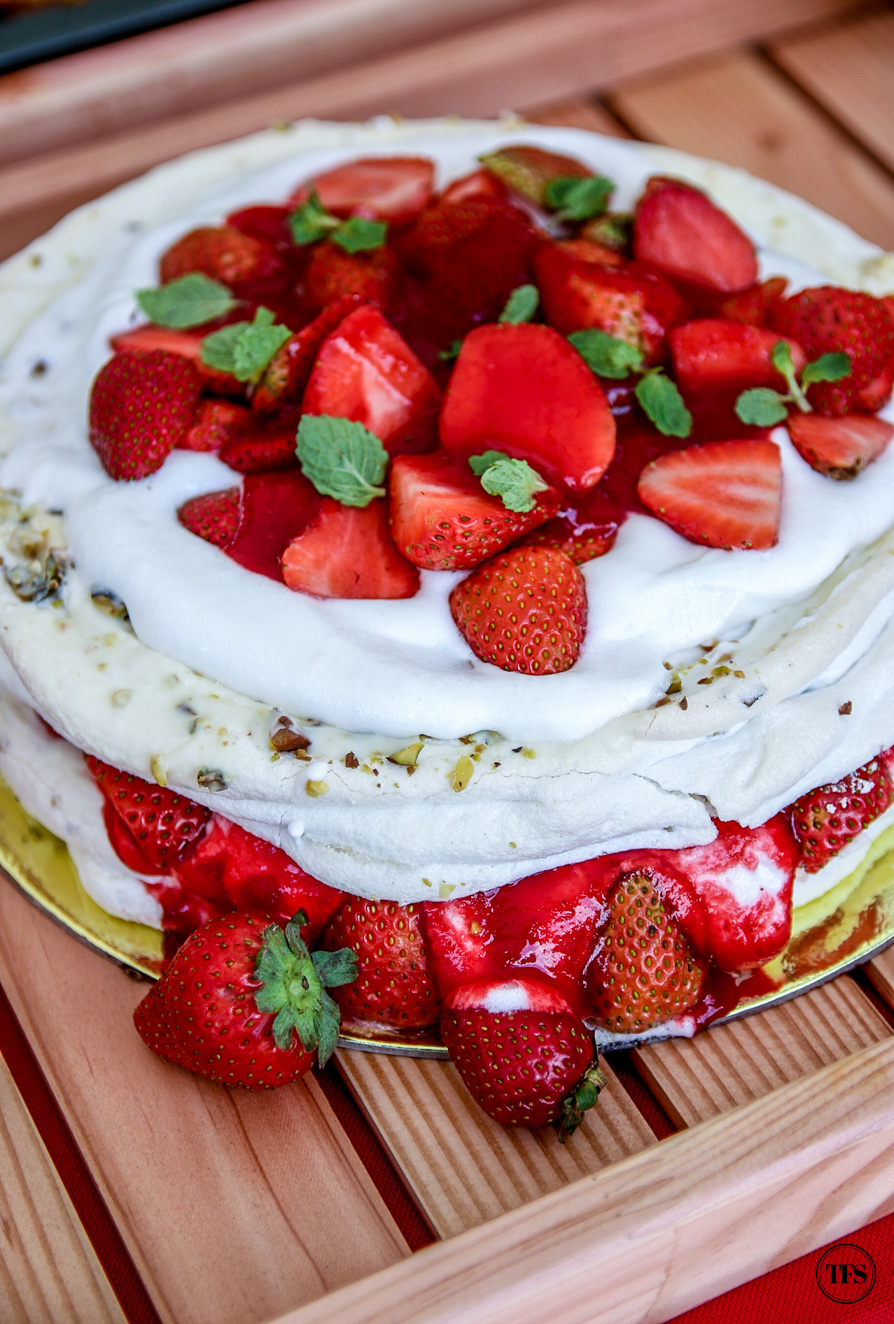 Trifle Mango and Strawberry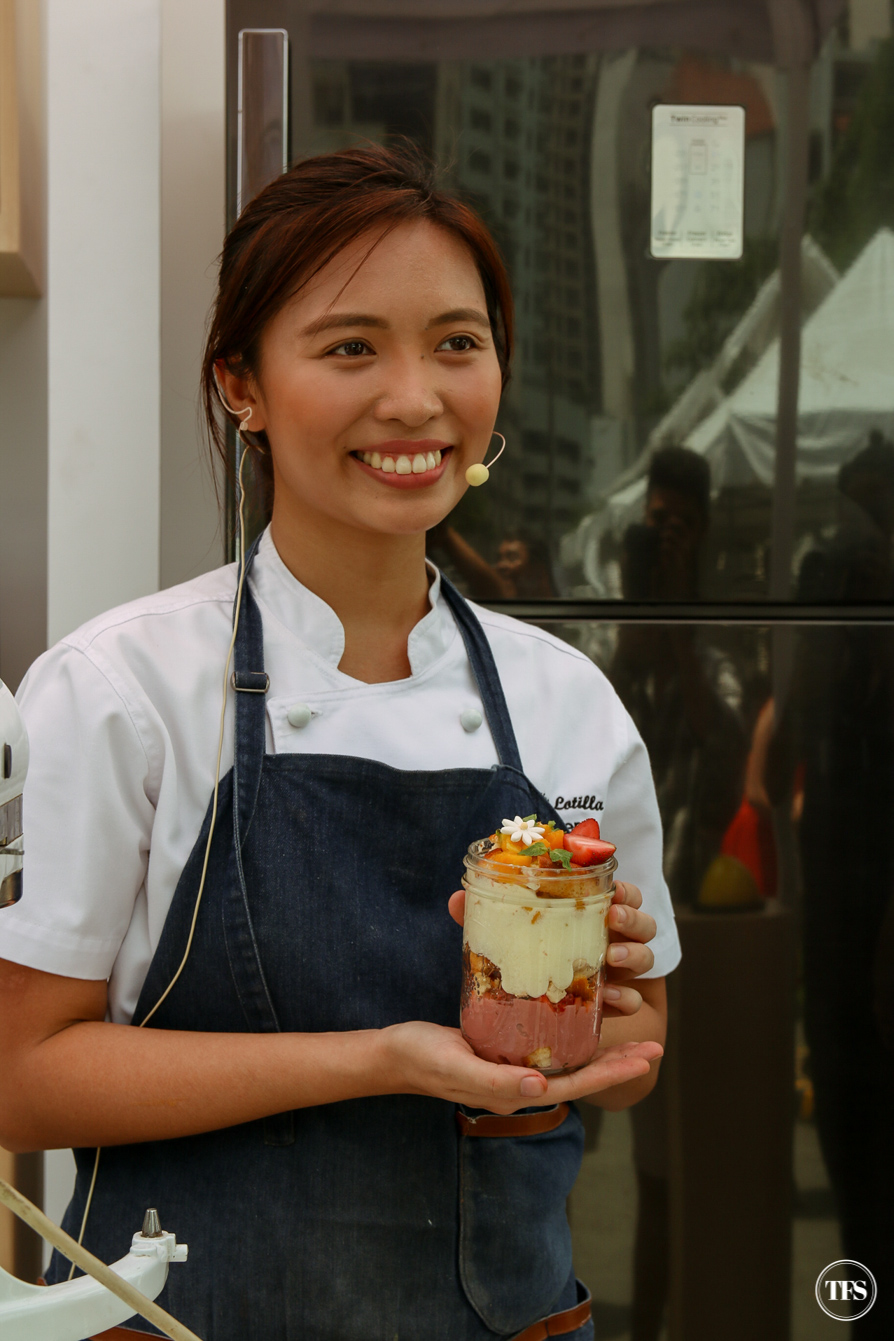 Everything is honestly fresh and something you'd want to have in your dessert stack everyday. If I had to pick one, I'd cast my vote on this Trifle Mango and Strawberry.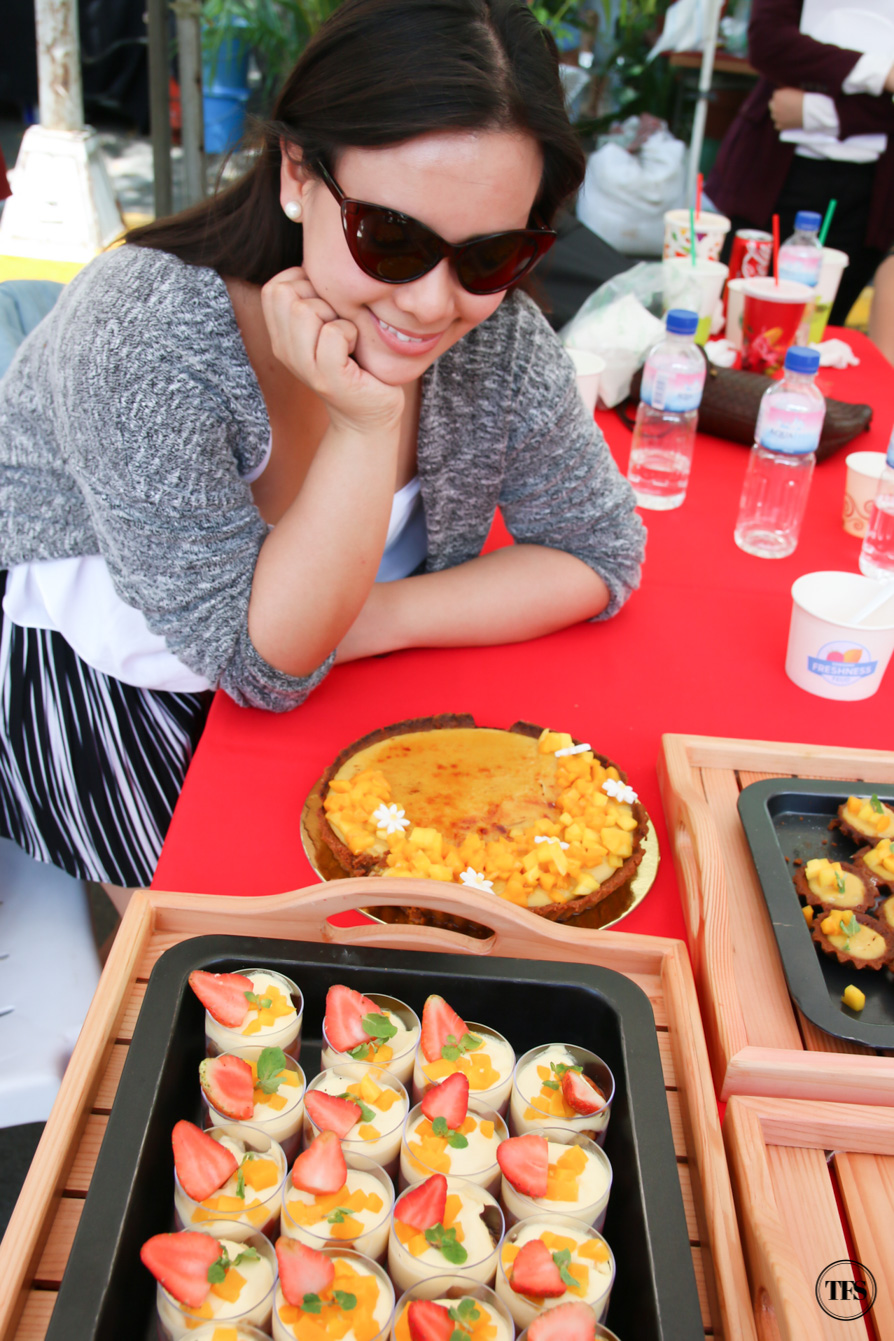 Daily freshness of our fruits is what every homemaker desires to serve our family. If you're still researching on what refrigerator to get, don't forget to read up about Samsung Twin Cooling refrigerator.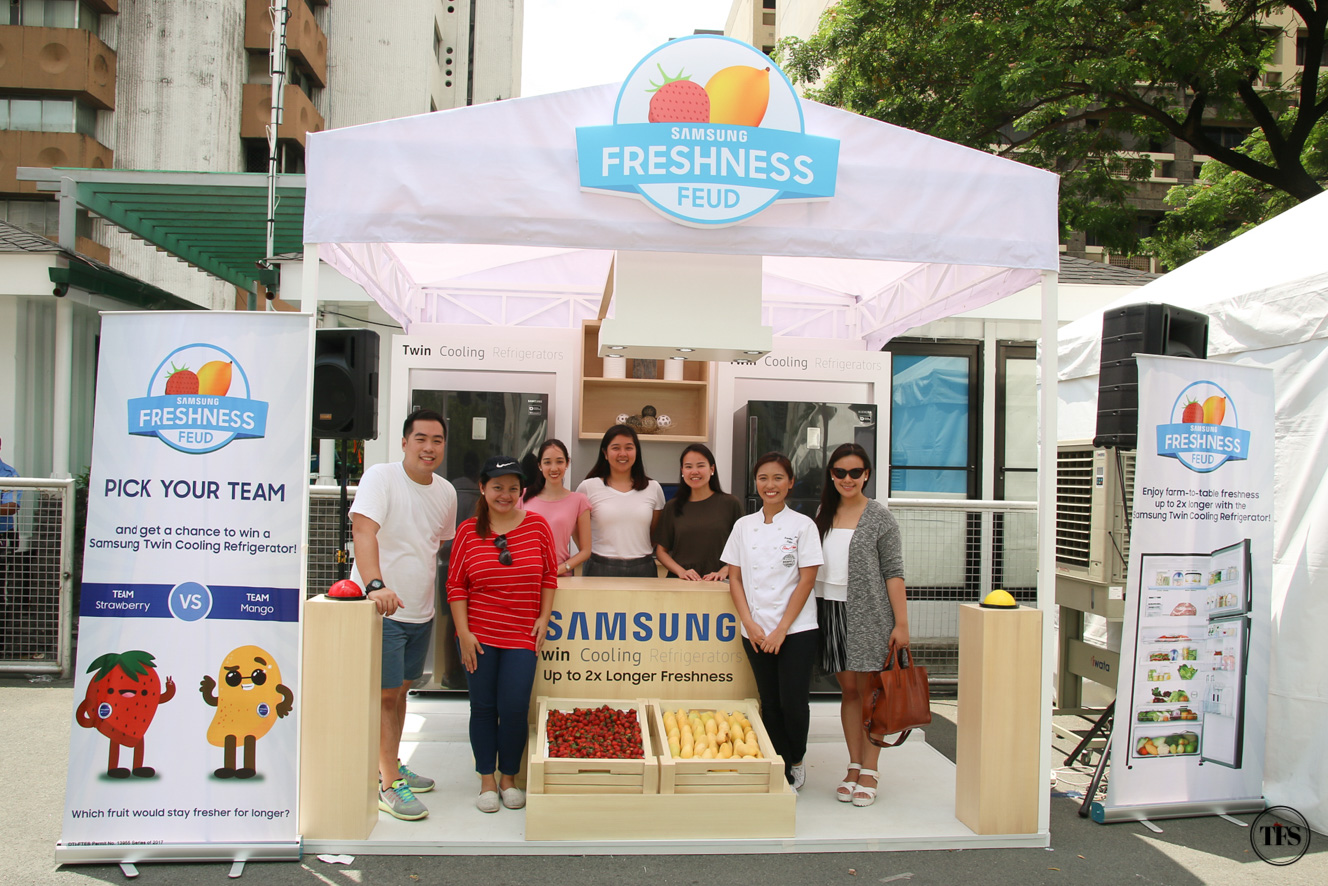 What do you think of the technology of Samsung Twin Cooling refrigerator?
Share with me your thoughts!
Stay updated and Subscribe to The Food Scout for Free!
Pray, Eat and Love.
Cheers,
The Food Scout
---
Facebook: https://www.facebook.com/SamsungPH/