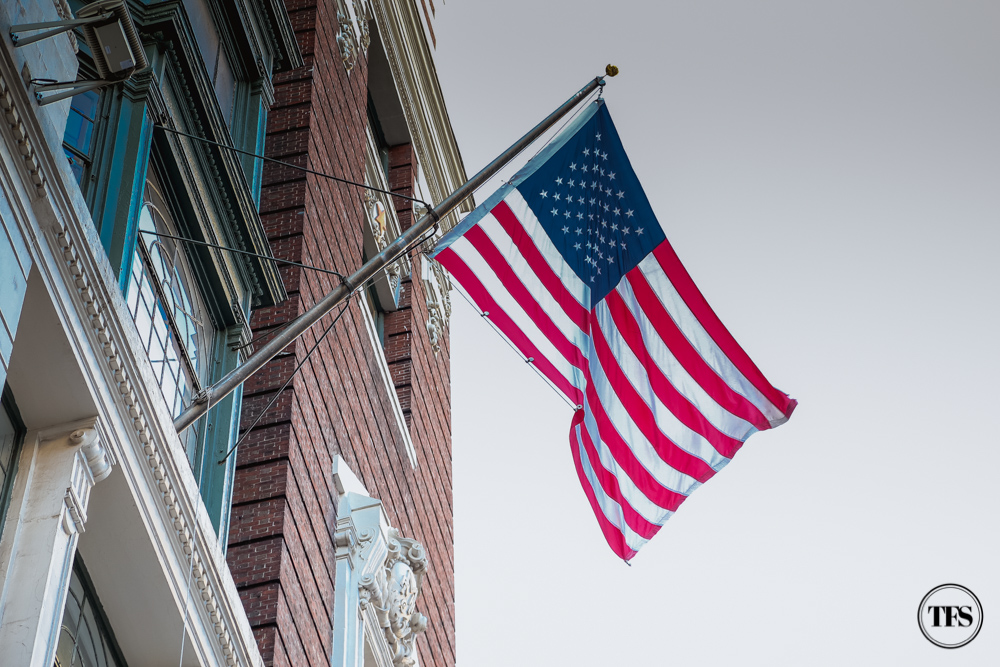 America, I'm missing you. But I have to get married in Manila before I see you again. 
Writing about my New York trip has been postponed because of many factors like work, prioritizing clients of course, and you know it, wedding work. I don't have to apologize but ok, I apologize. Haha!
Anyway. After our flight from Manila to New York has been booked by mom, she excitedly asked me if I wanted to watch a play in Broadway. "No way I can't miss that!", I told her. Haha! So in my words, that's a big yes. We both researched on what play/s we should watch. But we only booked a ticket when we were already in Tribeca New York, to make sure it fits our schedule.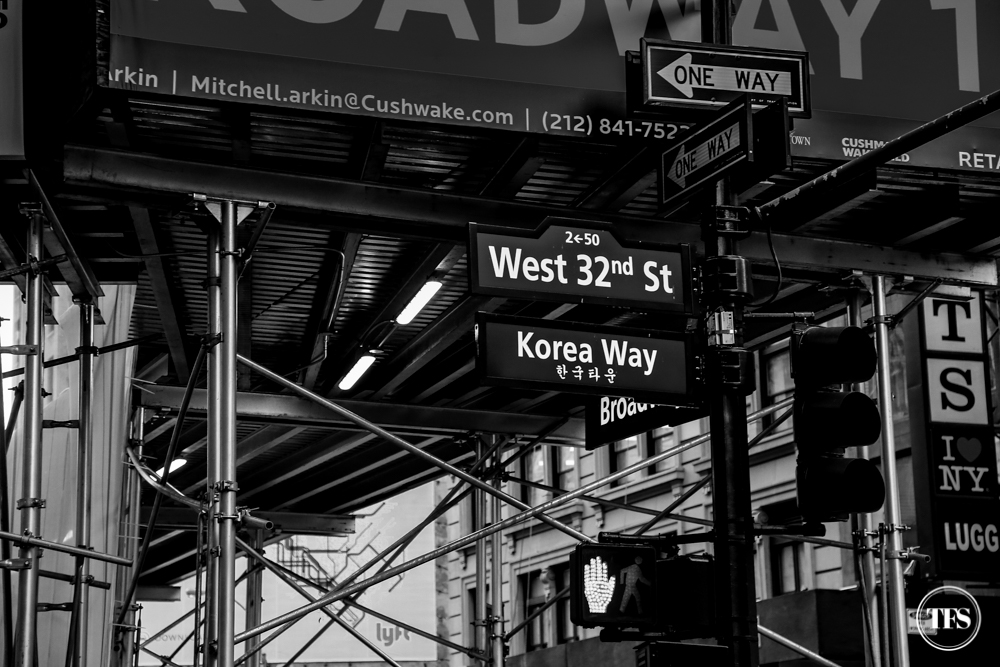 Scheduled to watch on this specific day, we planned our day to just roam around Times Square New York.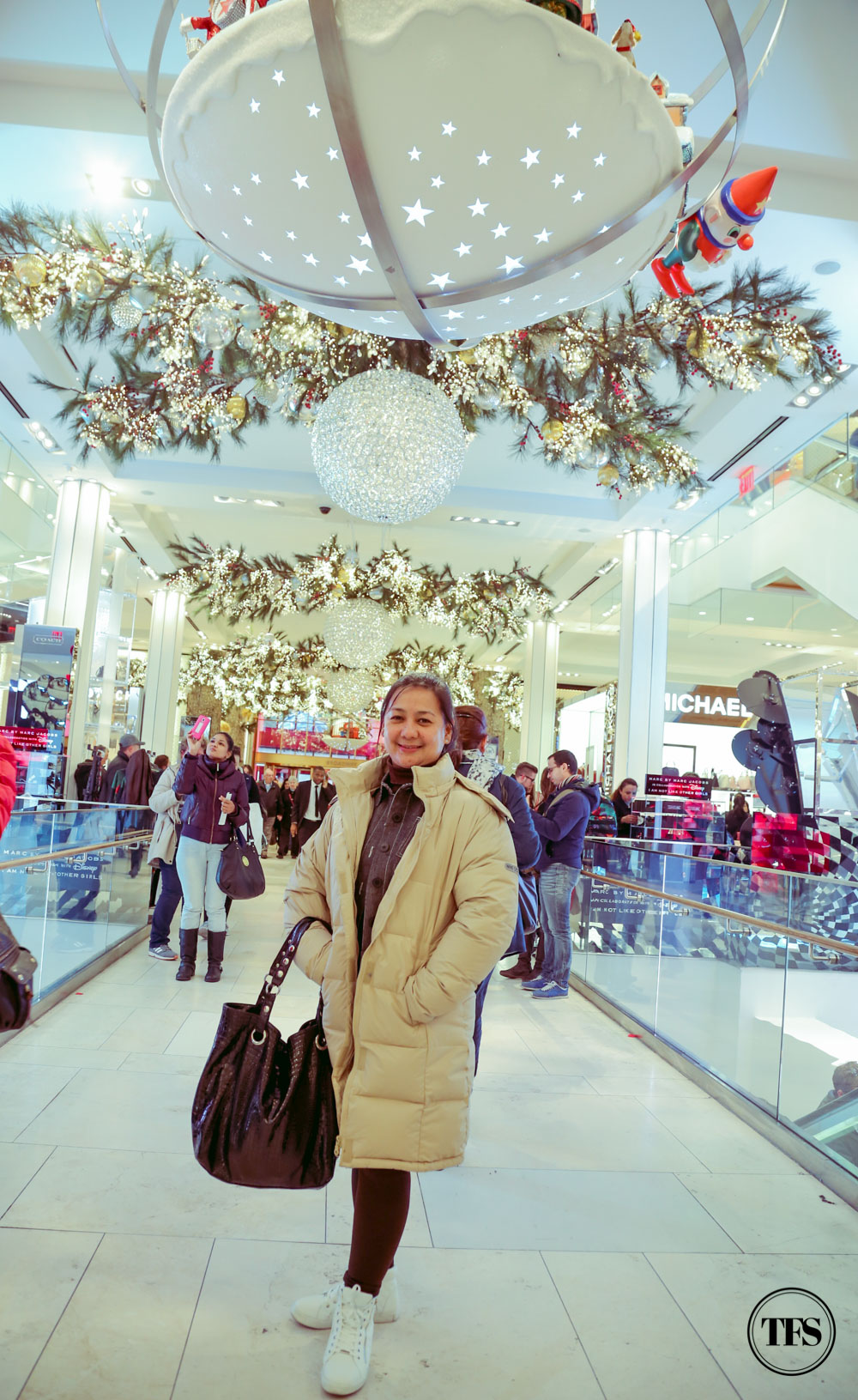 Mom can't miss a day without passing by her favorite store, Macy's. A "Disneyland" for her, I'd see her face lighten up every single time we enter the store.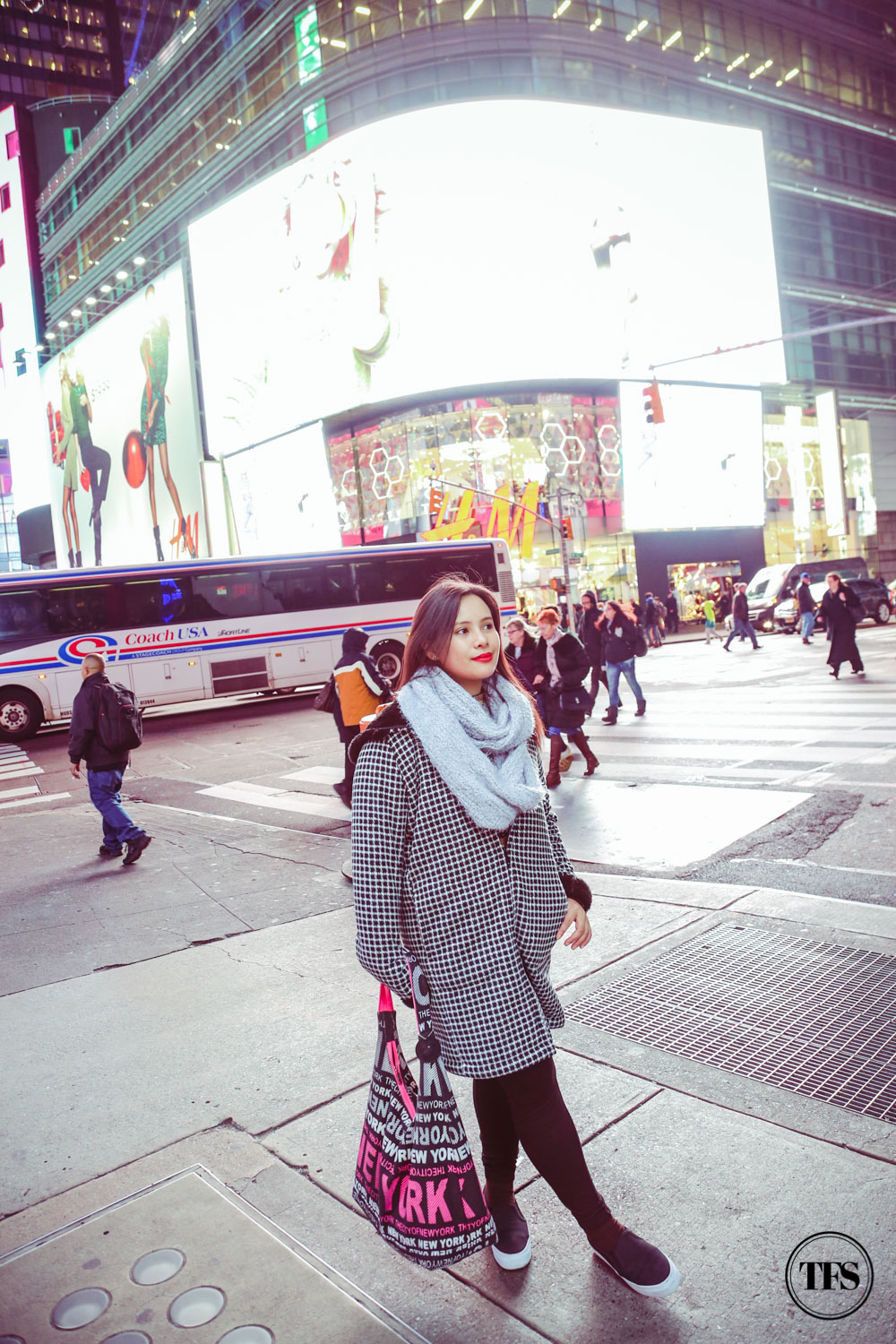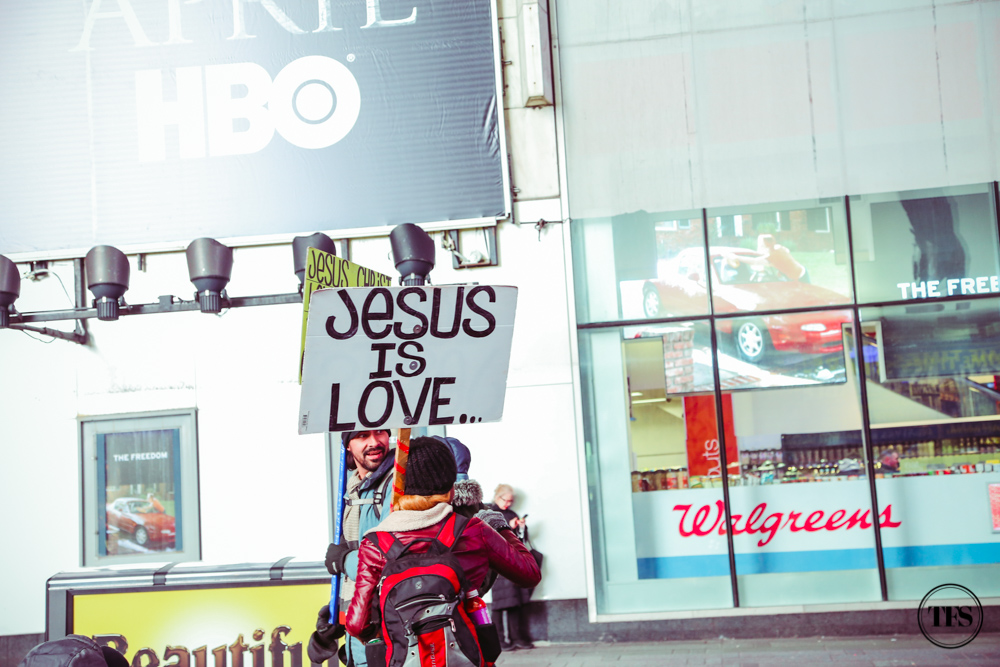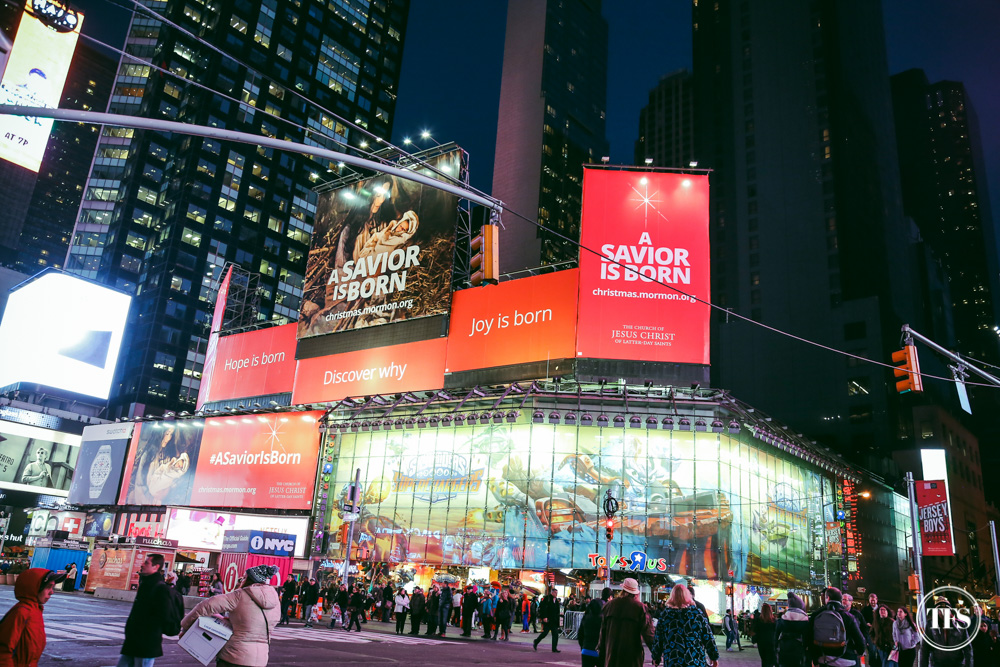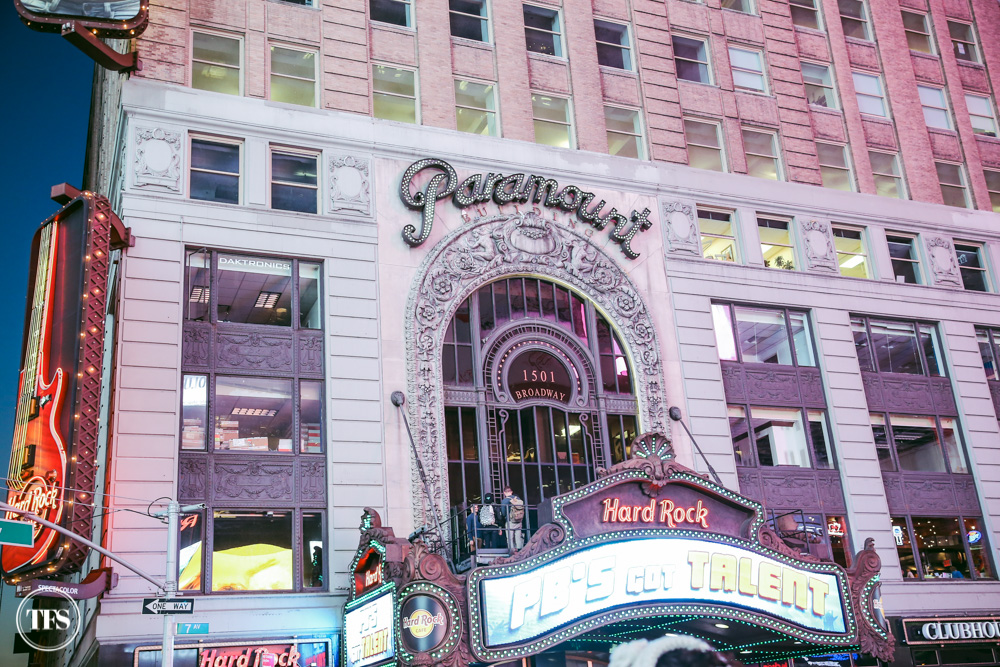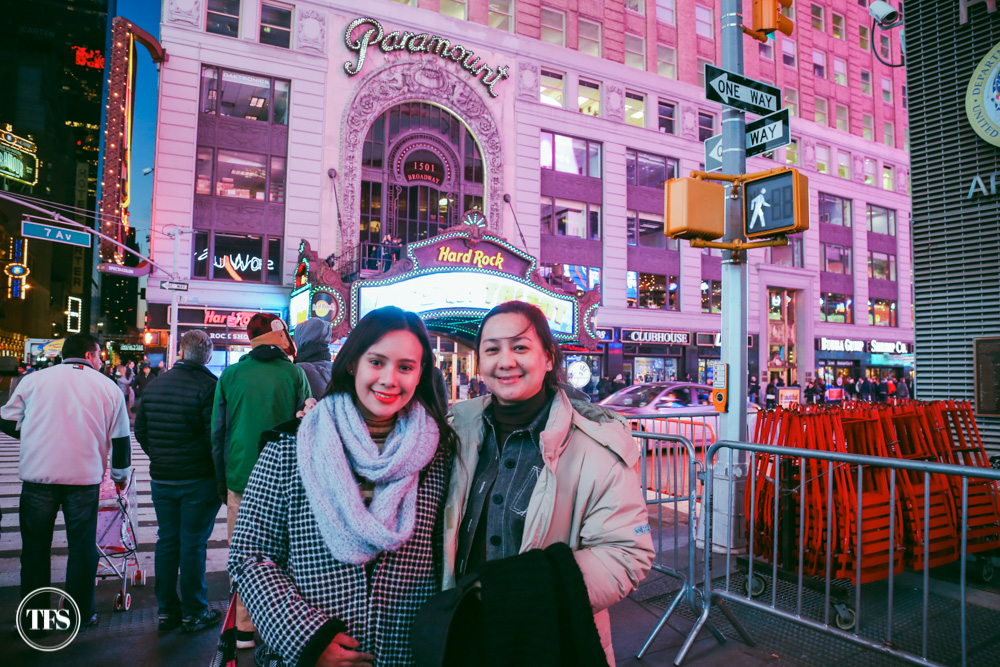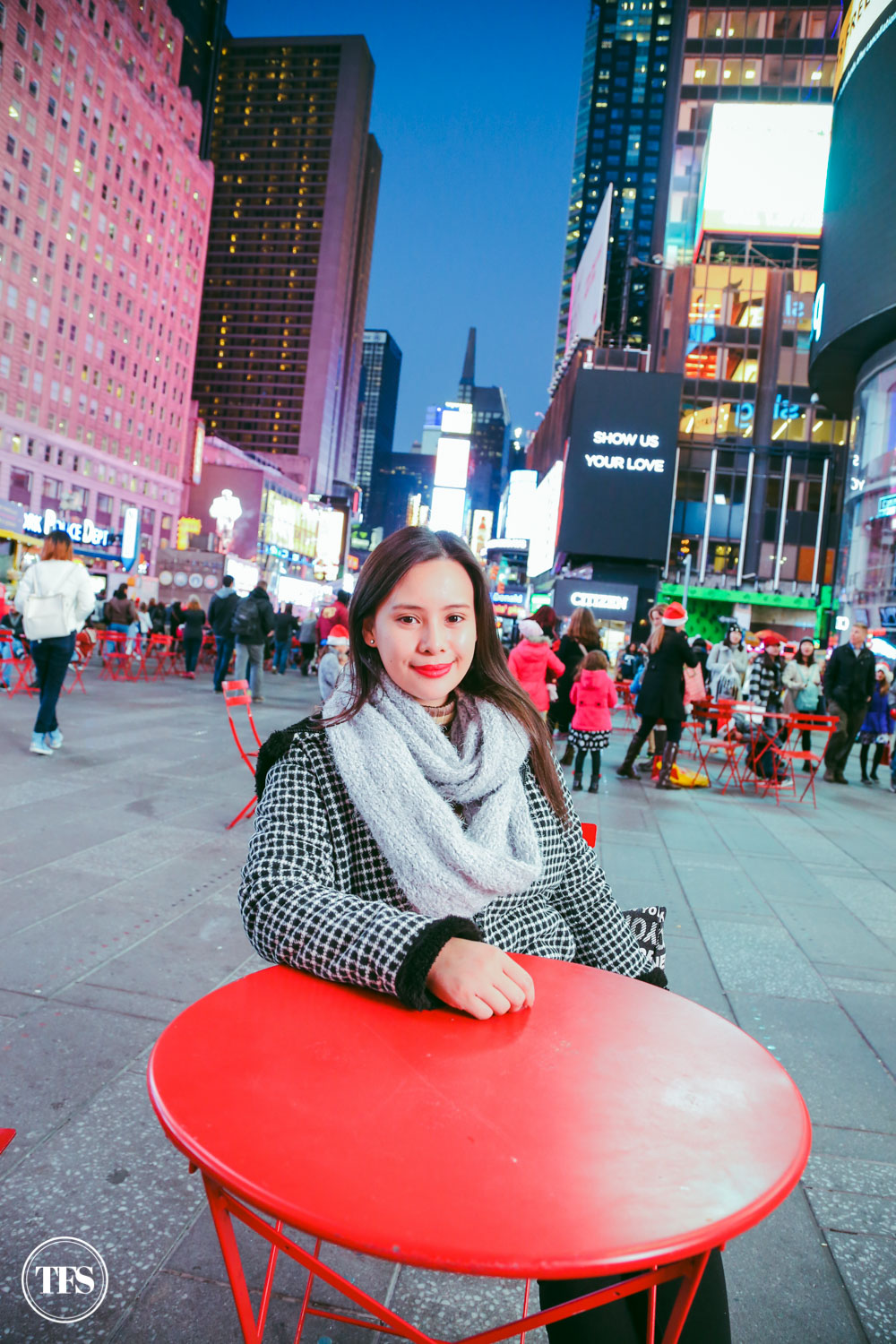 Shake Shack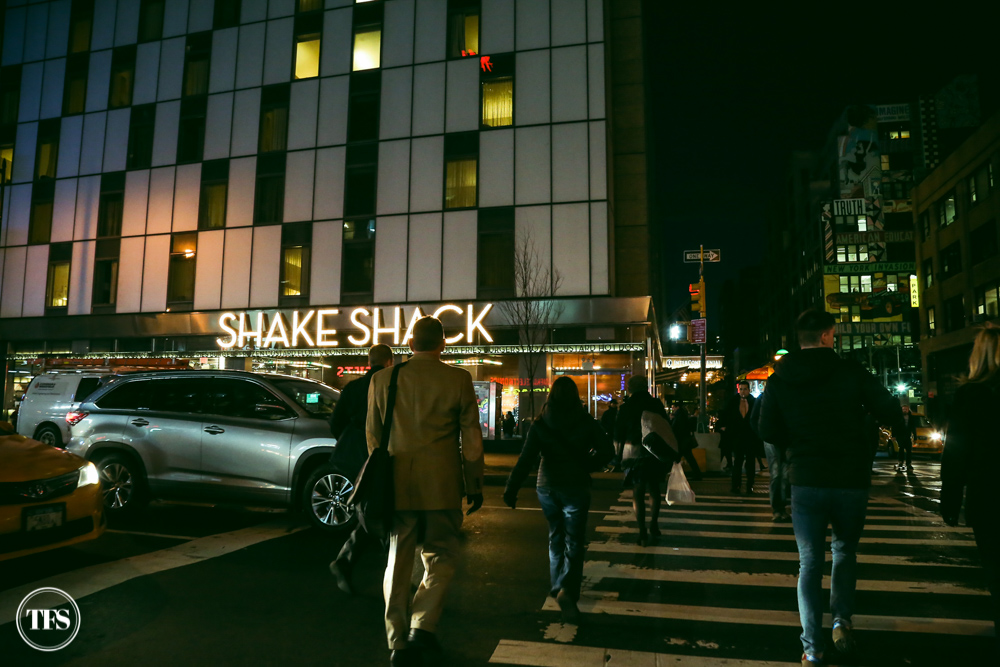 We crossed the road to Shake Shack. My New York trip would feel incomplete if I didn't taste the burgers of Shake Shack at least once.
Queue for these burgers reached outside the store. As a first-timer, I didn't mind. I will literally travel and do crazy things for good food!
Hands down to the grind and the meat, it swept my feet away. That first bite of my Shack Burger, cheeseburger with lettuce, tomato and ShackSauce,  is memorable to my senses as I felt the juiciness of the meat each time I chew. The buns, they're fluffy soft. As a whole, it melted in my mouth that I can't wait for another bite. Worth that 490 calories!
I was also astounded by the flavors of Smoke Shack, cheeseburger topped with all-natural applewood smoked bacon, chopped cherry pepper and its signature ShackSauce. I wanted to take it home with me back to Manila. Oh well. Here I am in the hot city of Manila daydreaming about Shake Shack's lovely burgers.
With my burgers, it's best to pair with a cup of Frozen Custard Shake. I remember choosing Black and White flavor, a mixture of chocolate and vanilla.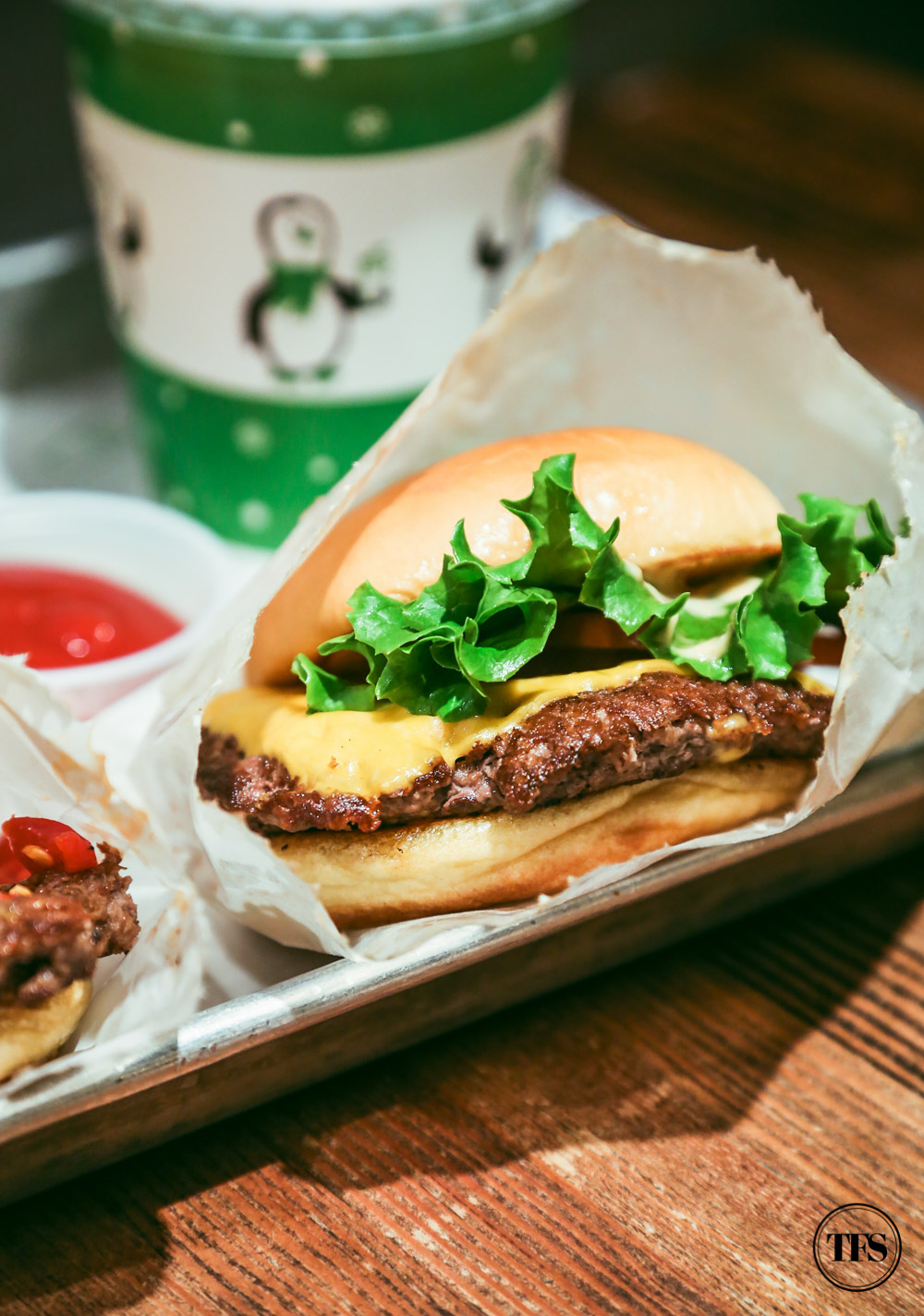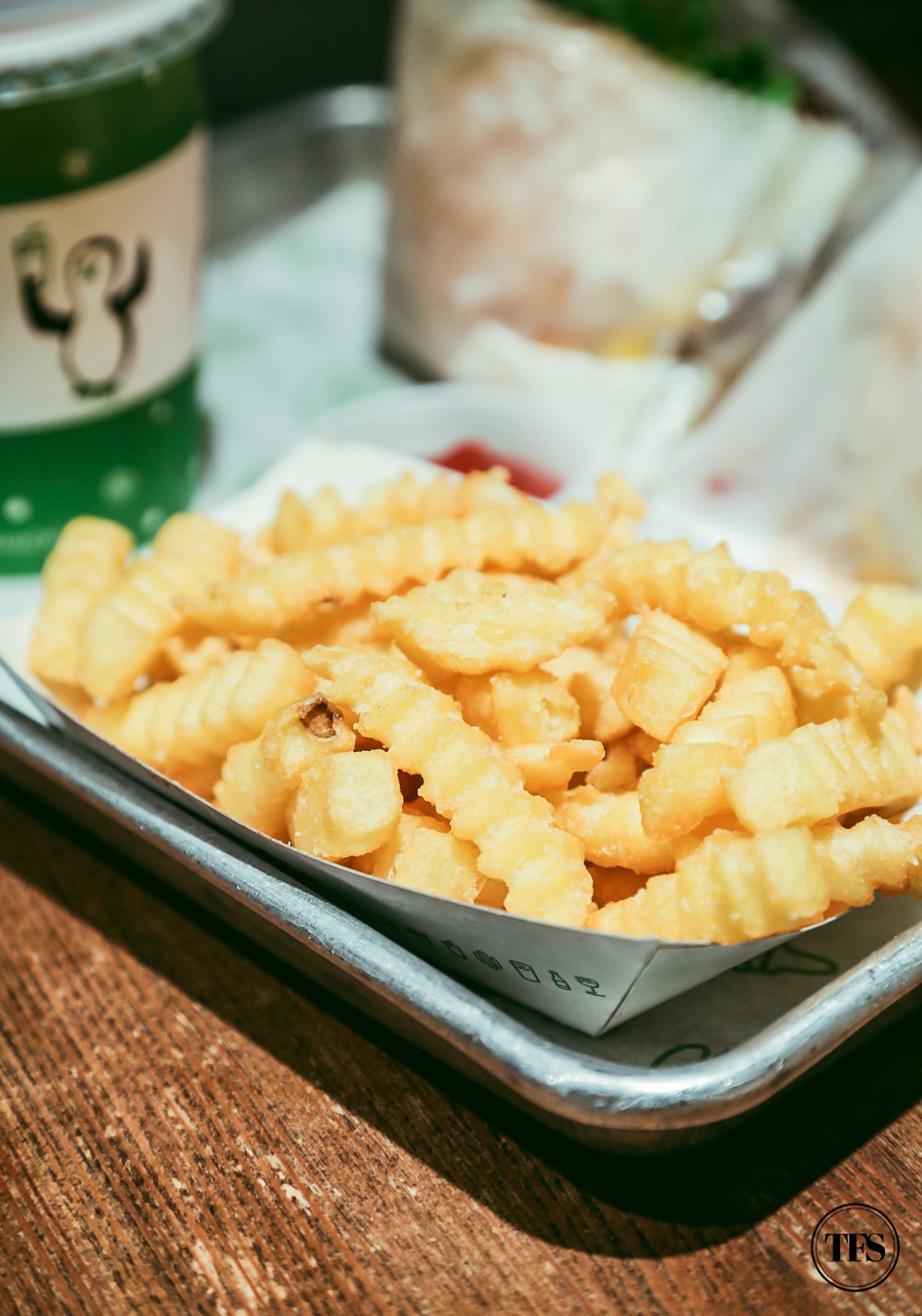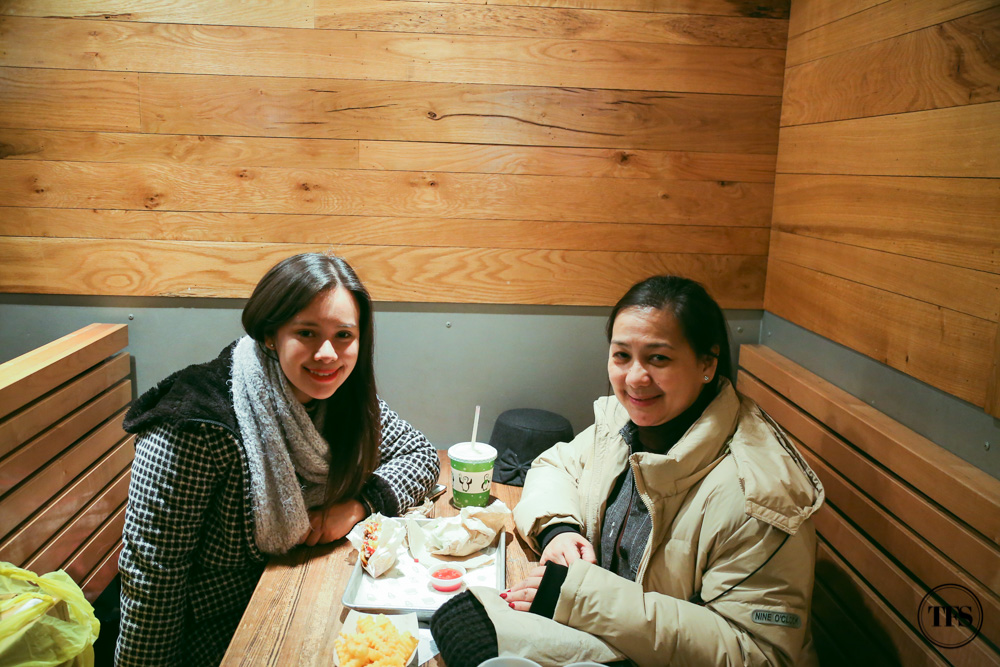 Mom loved Shake Shack's burgers too!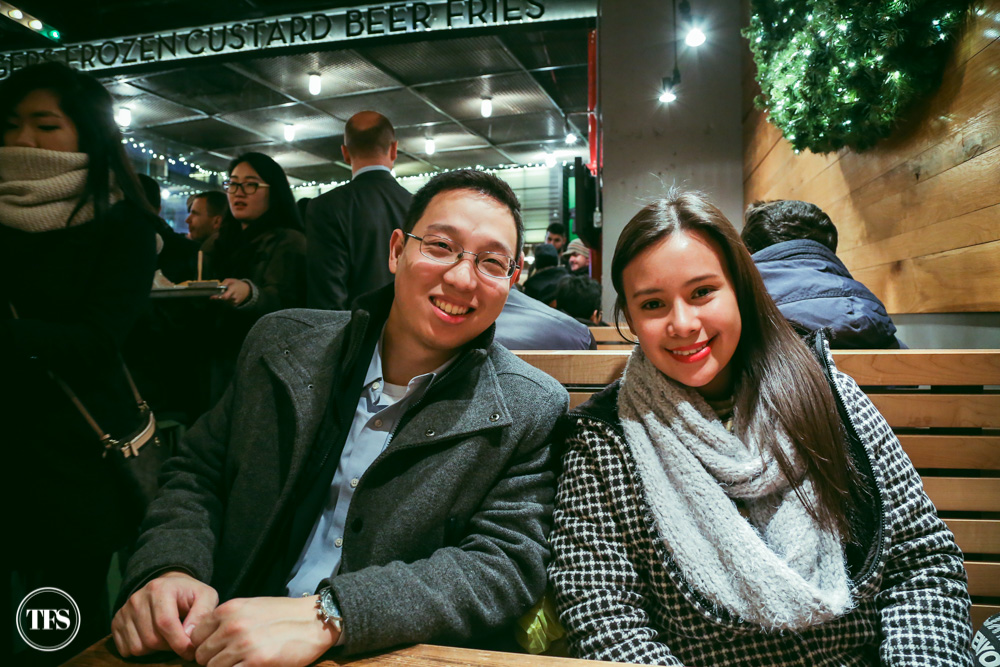 Met up with O's cousin, who will be part of our wedding entourage too.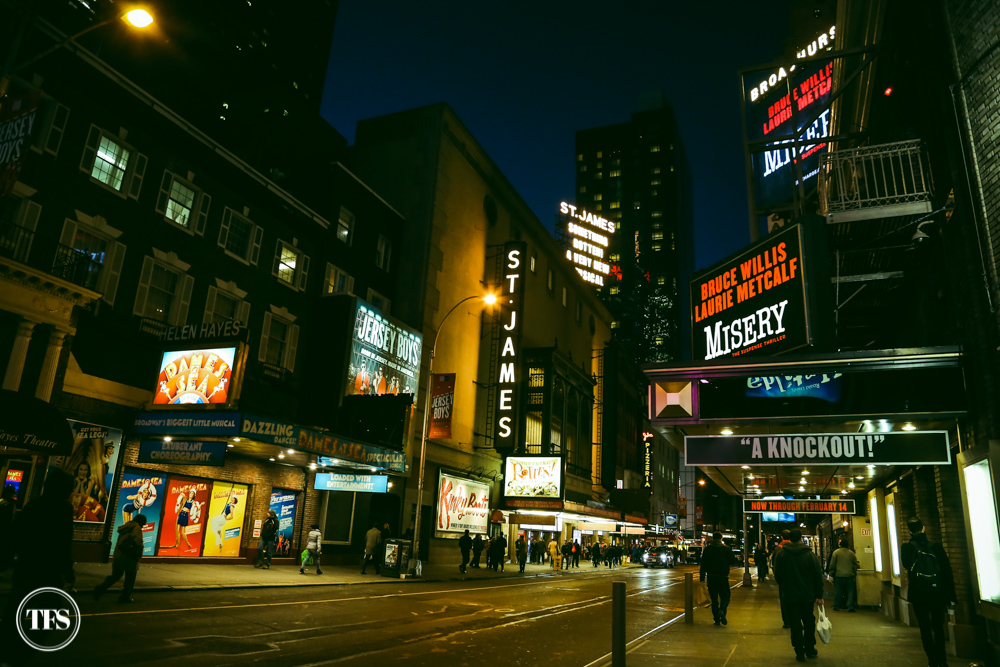 This was the part where I wanted to make my sister Reine magically appear beside me. 🙁 She's a theater freak and knows almost all the plays in the world. Mom and I couldn't stop talking how much we missed her as we walk around Broadway.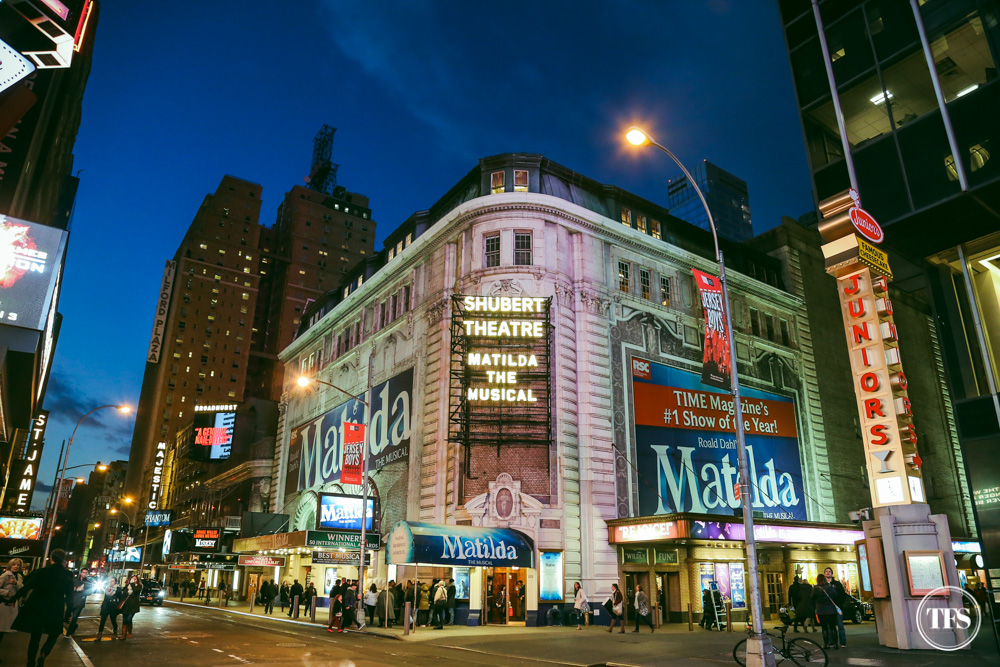 And we watched my childhood love, Matilda! I just had to spend my night in Broadway watching Matilda at Shubert Theatre!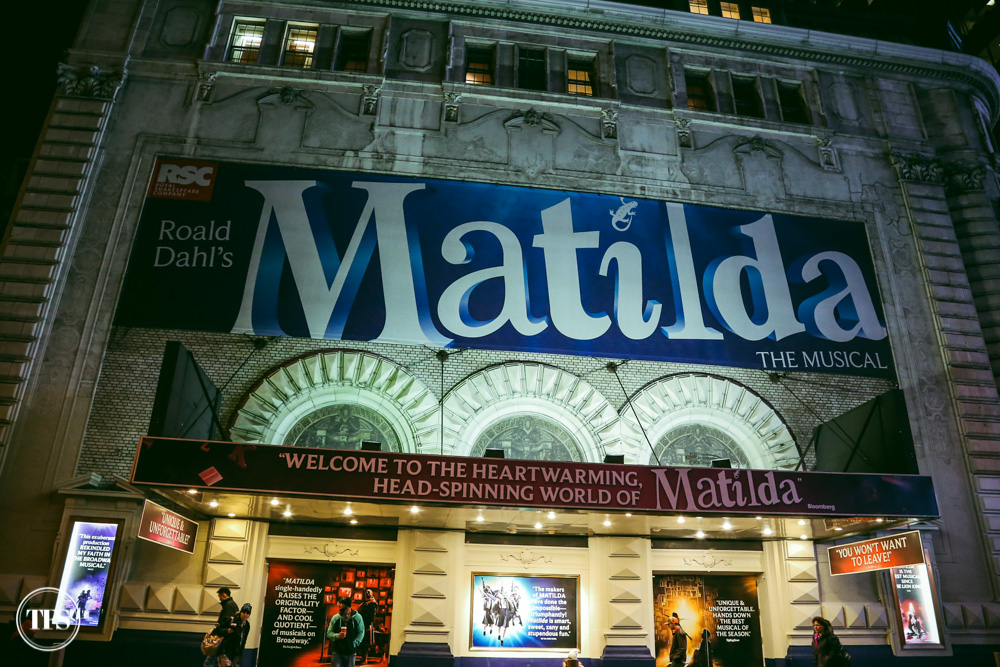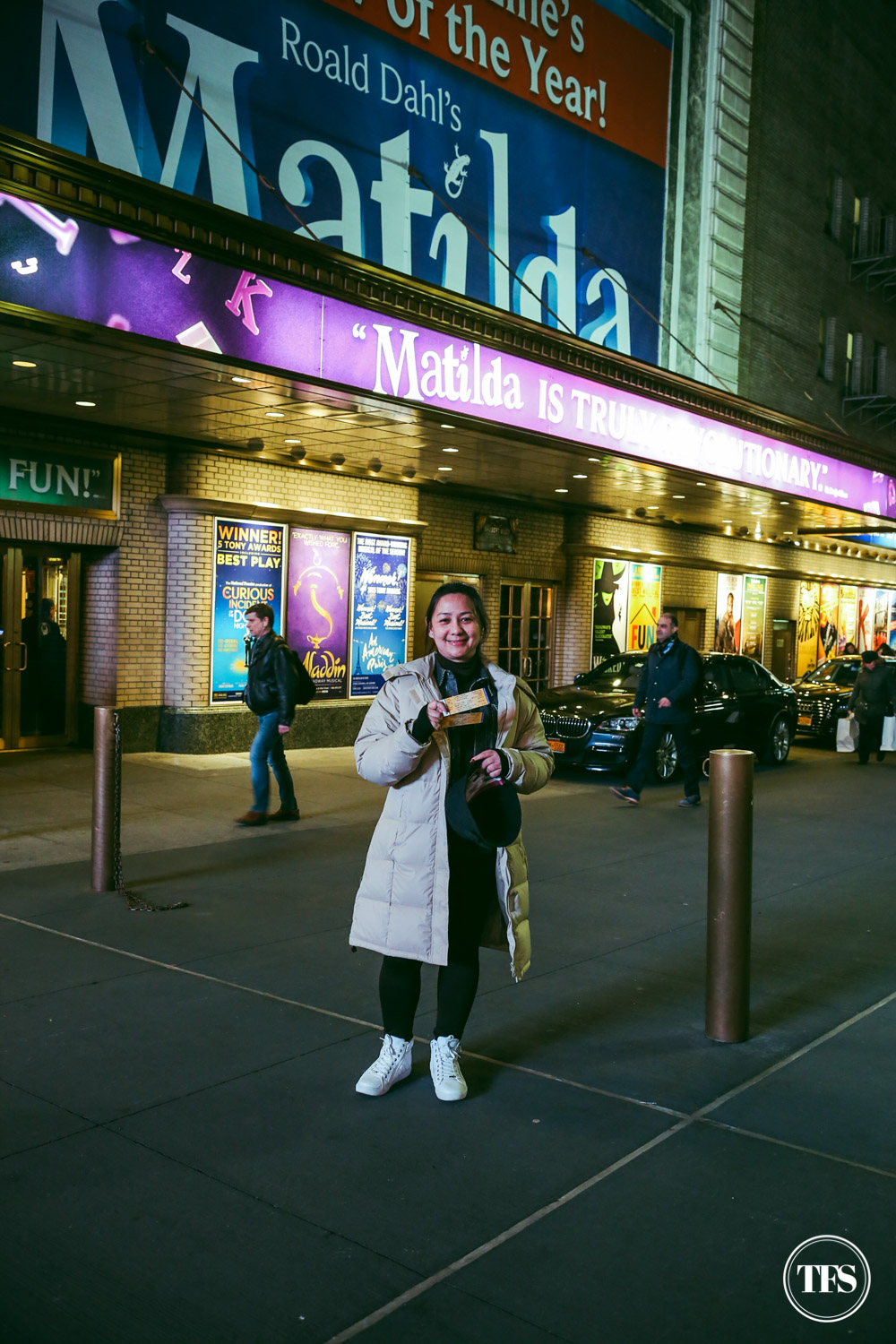 The mother being too excited as well. Thanks for sponsoring me, as always. Haha!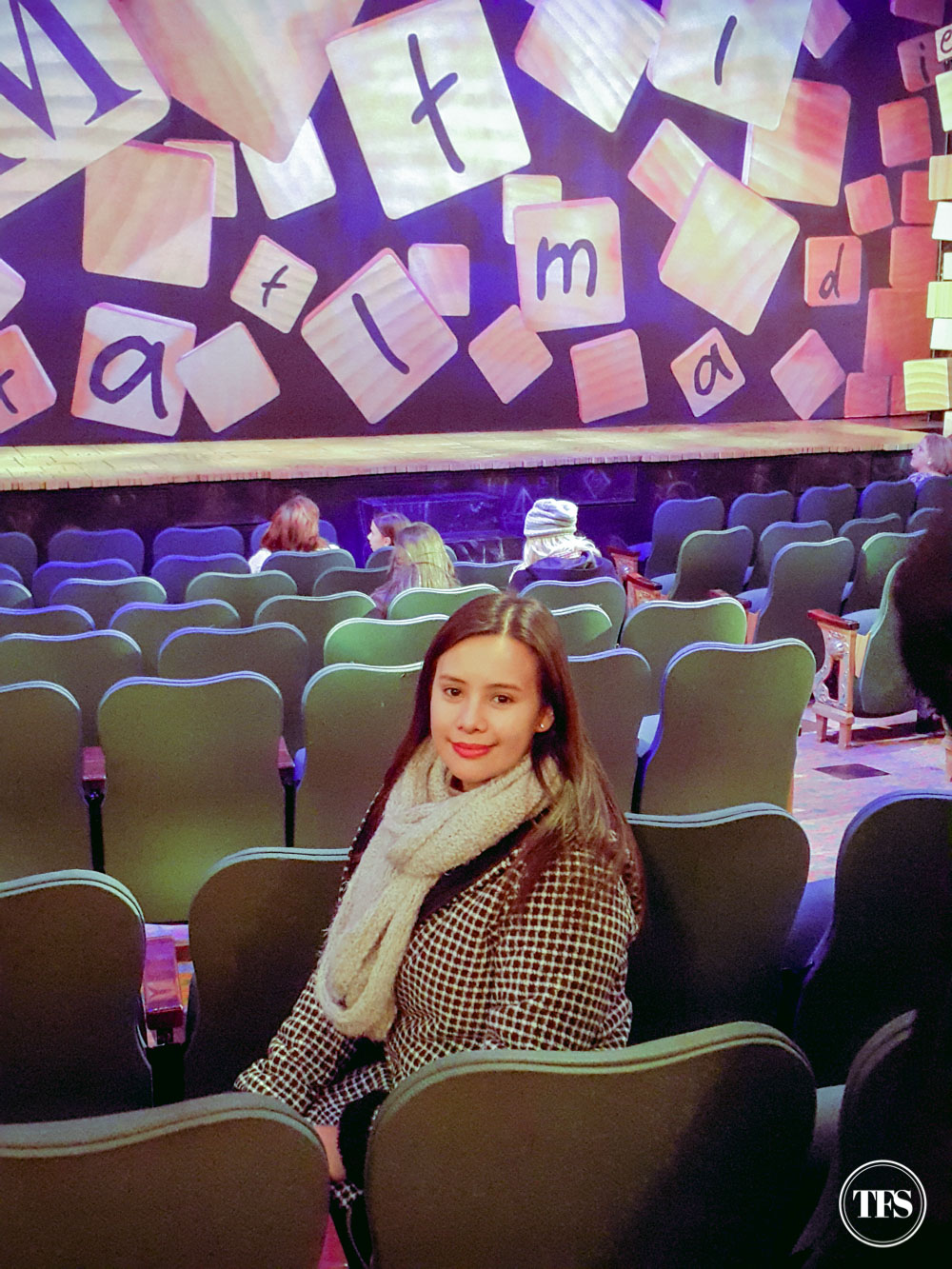 Even if I ate those Shake Shack Burgers, glad to see my red lips still alive. Oh I love using YSL lipsticks!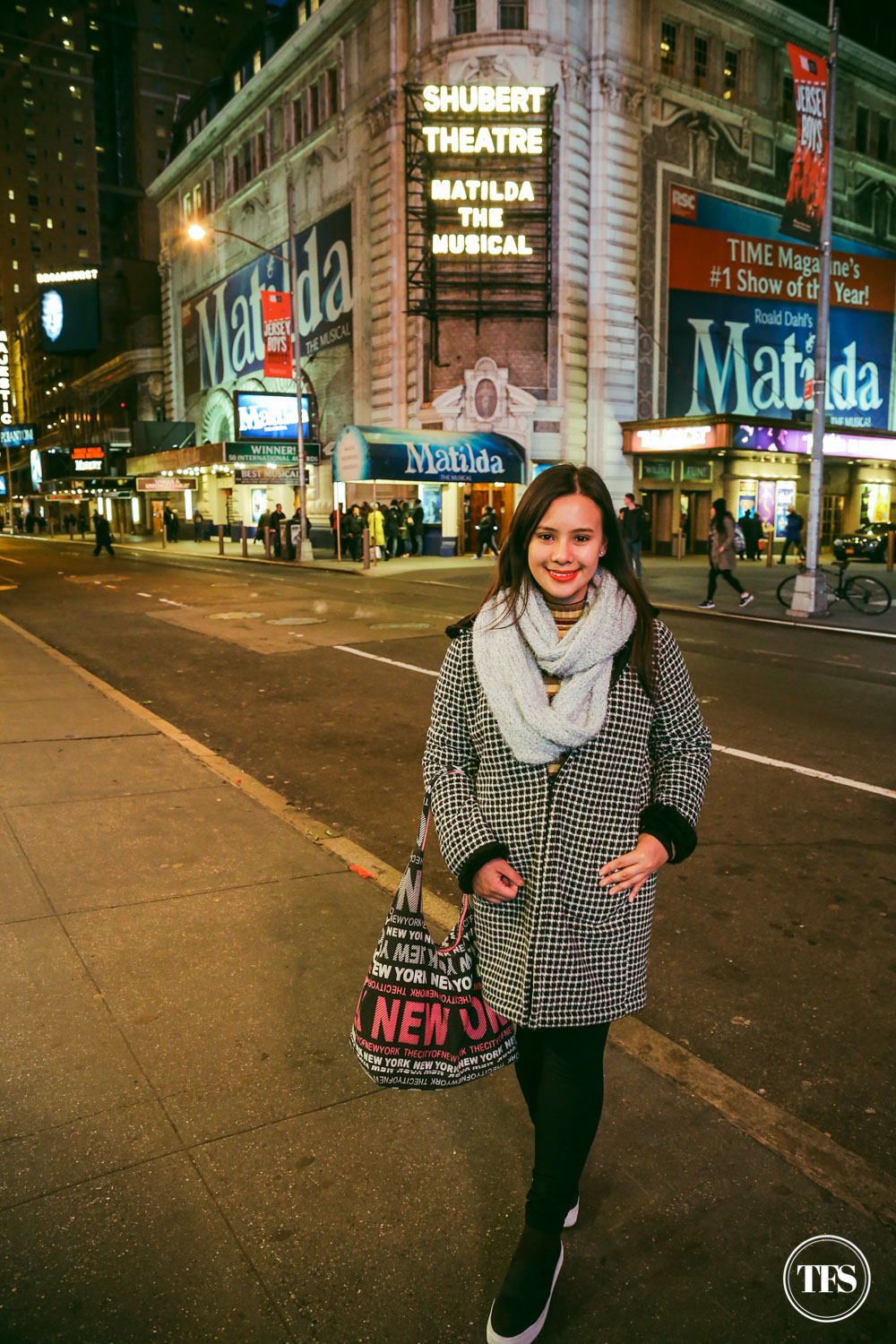 The songs "When I grow up" and "Naughty" are so beautiful! The cast, especially the talented little kids, the set and everything else gave me an experience worth my time in New York.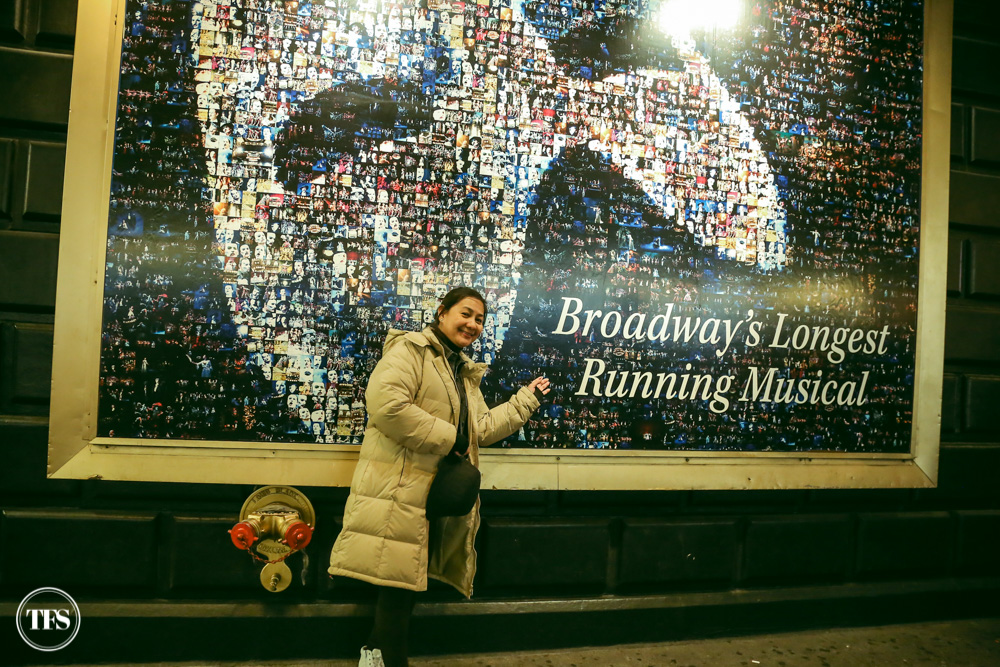 Next time, I'd pull my sister Reine to watch more shows with me!
New York indeed is a fantastic city with endless things to do!
Stay updated and Subscribe to The Food Scout for Free!
Pray, Eat and Love.
Cheers,
The Food Scout