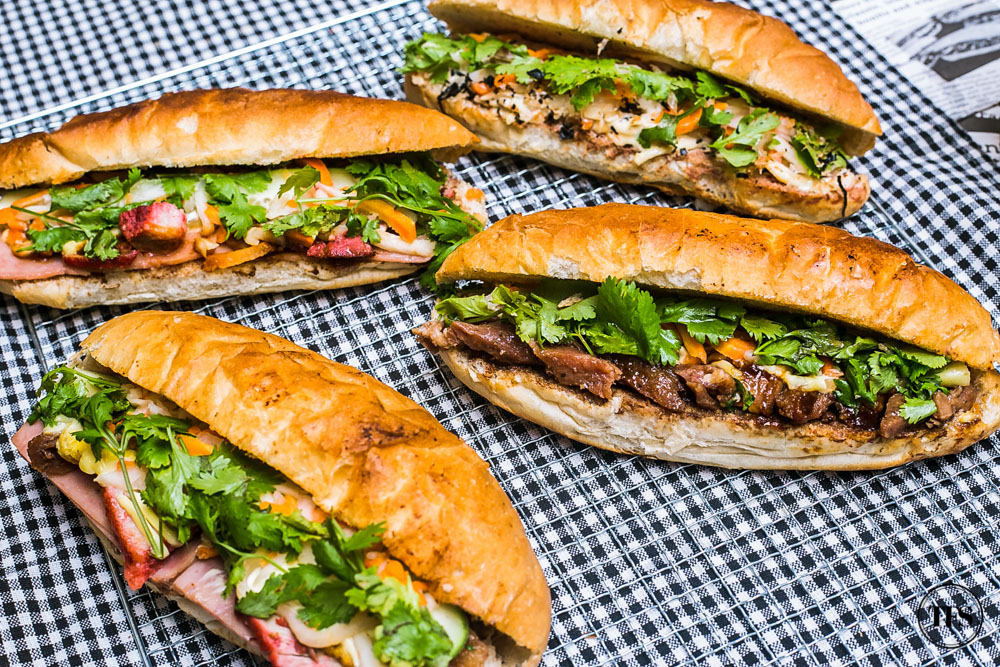 The sound of Banh Mi Kitchen reminded me immediately of my trip to Vietnam years ago, before I started working for Citibank. Although I didn't want to expect to taste the authentic Banh Mi (Vietnamese term for all kinds of bread) mostly because the one in Vietnam was mainly jam-packed with vegetables. Haha! Not that I'm allergic to veggies. I love veggies ok? I just prefer a balance of flavors – meat and yes, add those veggies in.
Thankfully, Banh Mi Kitchen in SM Megamall stayed on the course to address the Filipino palate. New and exciting flavors are being offered in the on-the-go restaurant inspired by both local and international flavors.
I visited several times, including their media launch. And because I enjoyed every crunchy bite of their Banh Mis, I went back with O.
The Food:
I stick with The Classic as my top favorite. In this photo, you'll see The Classic is composed of Vietnamese ham, roast pork, pate, cucumber, pickled radish and carrot, mayo and hoisin sauce. Going back to what I had in Ho Chi Minh Vietnam, this is way far from the classic banh mi I had. That doesn't mean negatively though. I prefer Banh Mi Kitchen's own version of classic with it undeniably crunchy banh mi! In every bite, there is that CRRRRUNCH!
Exploring Japanese flavors this time, Banh Mi Kitchen created this fusion banh mi a.k.a. Kani Bonito. It packed all those kani, shredded dried seaweed, wasabi mayo, pate, cucumber, pickled radish and carrots together in one sandwich.
Here comes Lemongrass Pork Banh Mi, which has a similar flavor to the classic. Vietnamese bbq pork, pate, cucumber, pickled radish and carrot, mayo and hoisin sauce all sandwiched in crunchy baguette. The sweetness mainly came from its hoisin sauce and the bbq pork.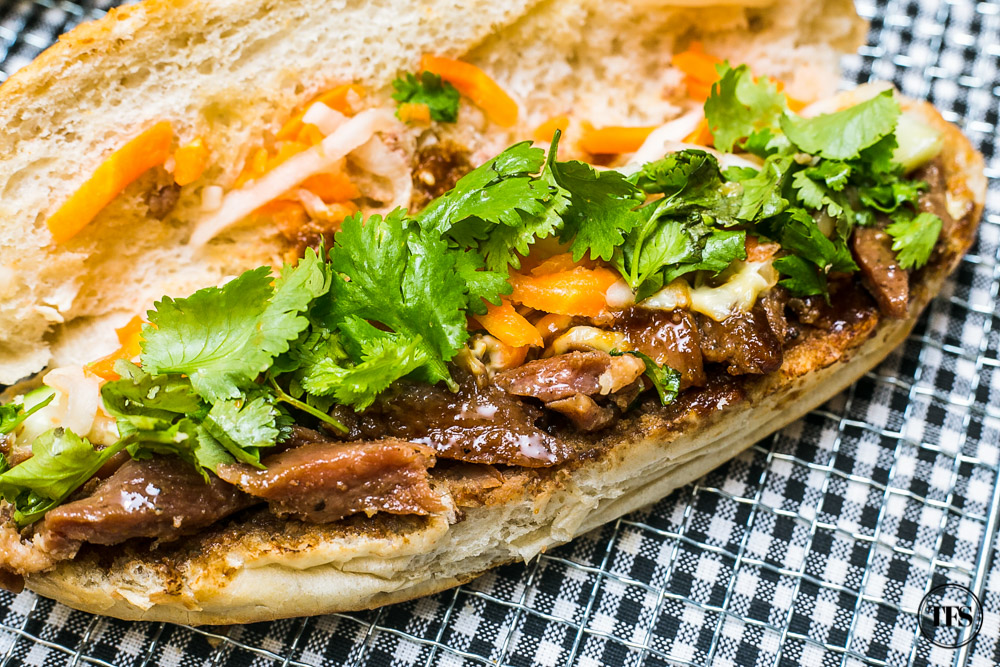 The boys in the club wouldn't be failed by this Protein Monster Banh Mi. Star-studded with Vietnamese ham, Vietnamese BBQ pork, roast pork, fluffy omelette, pate, cucumber, pickled radish and carrot, mayo and hoisin sauce. Even I was eyeing on this banh mi while shooting it. That juicy meat inside, with asian flavors and the irresistible signature crunch of its baguette.
From the last time I visited, this Korean Beef Stew was the latest addition to the Banh Mi Kitchen menu. A feel good flavor, with strips of marinated korean beef stew and sesame seeds on top, this fits in the crowd looking for more exciting flavors.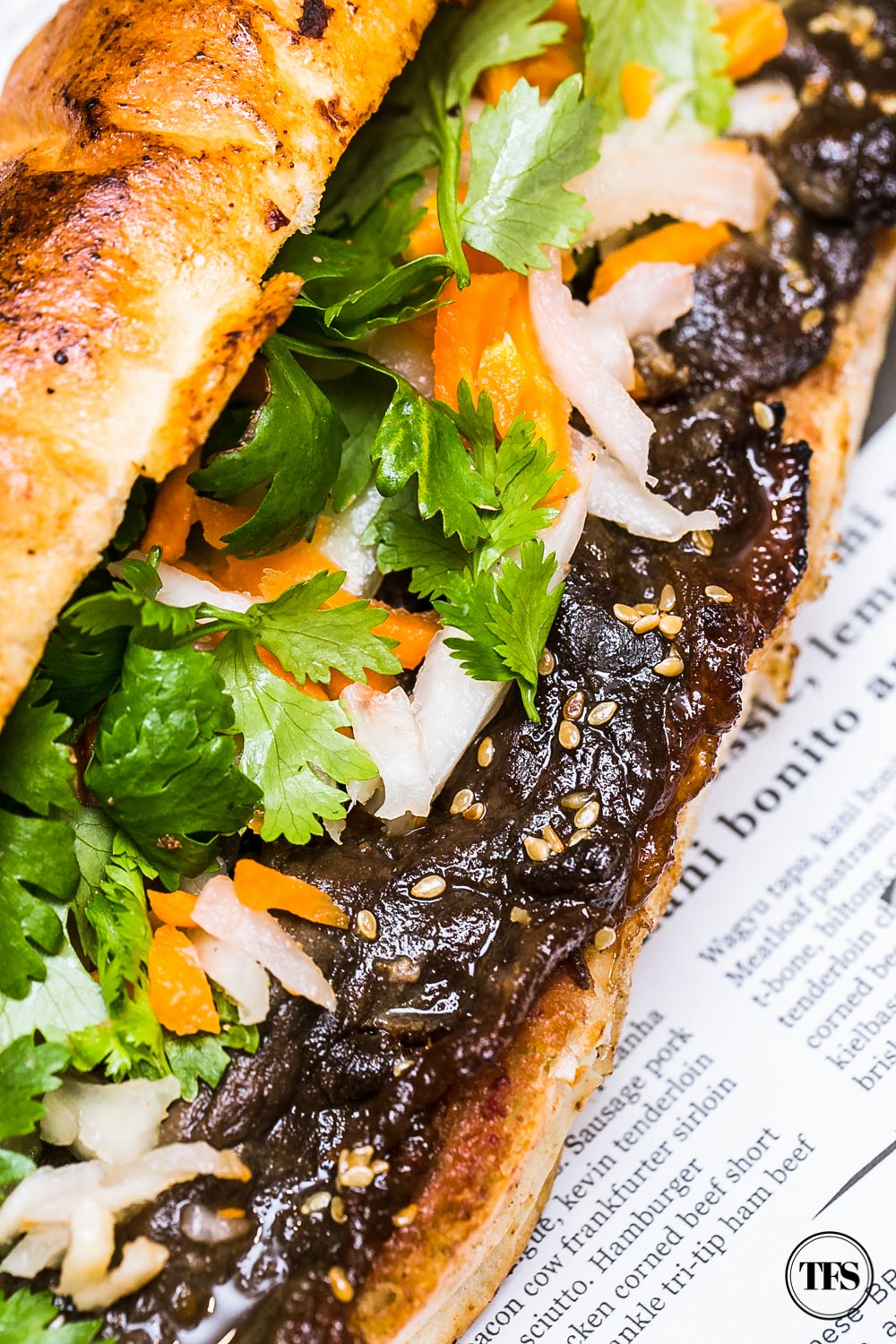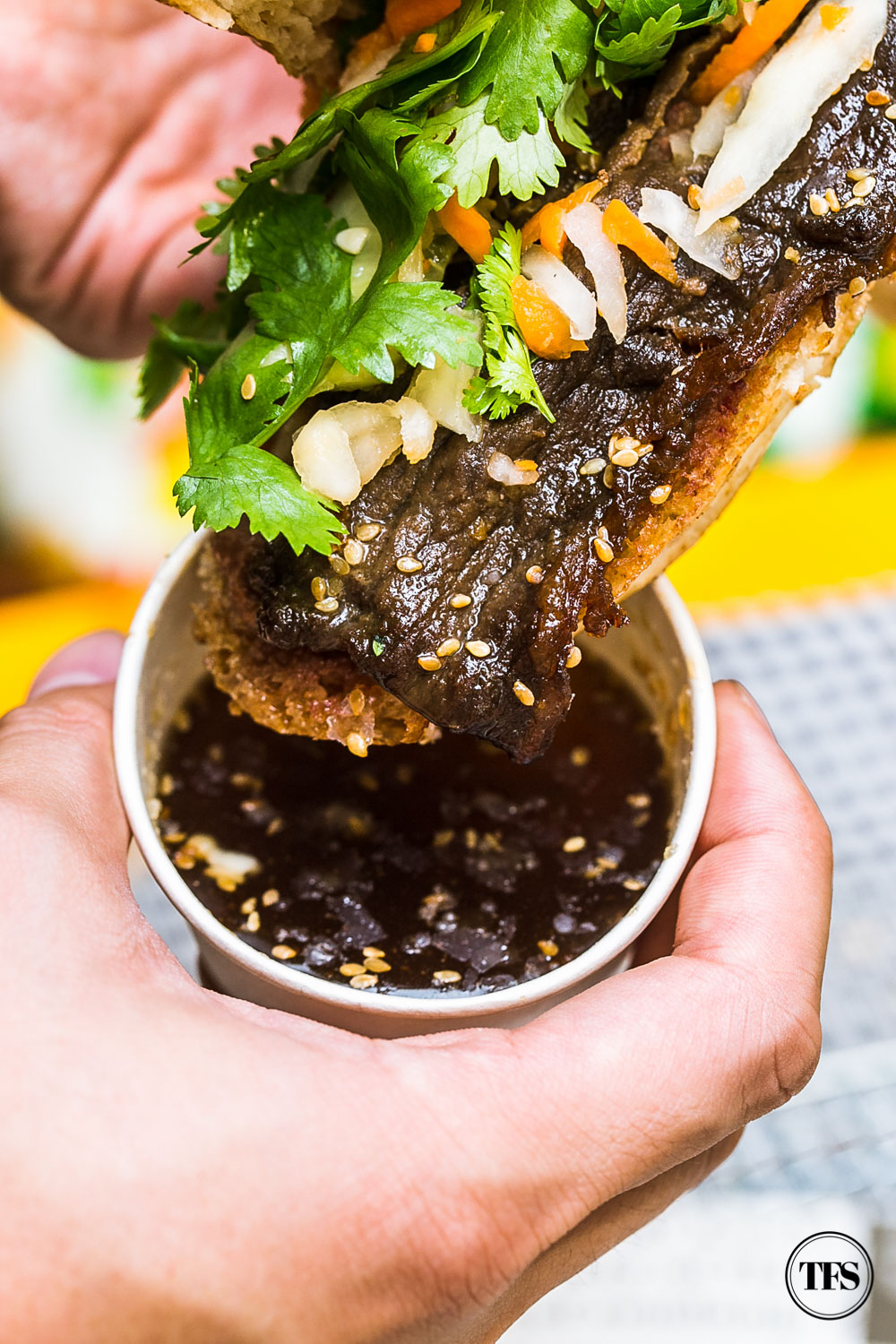 An insider tip is to ask for a cup of dipping sauce to extend the flavor. That goes well with that sound of your crunchy bite.
These savory Banh Mis has its best companion, the refreshing Viet Iced Coffee. Comparing the coffee from what I had in Vietnam, it is definitely not the same but I could say it's good enough if you're not too picky as a coffee drinker.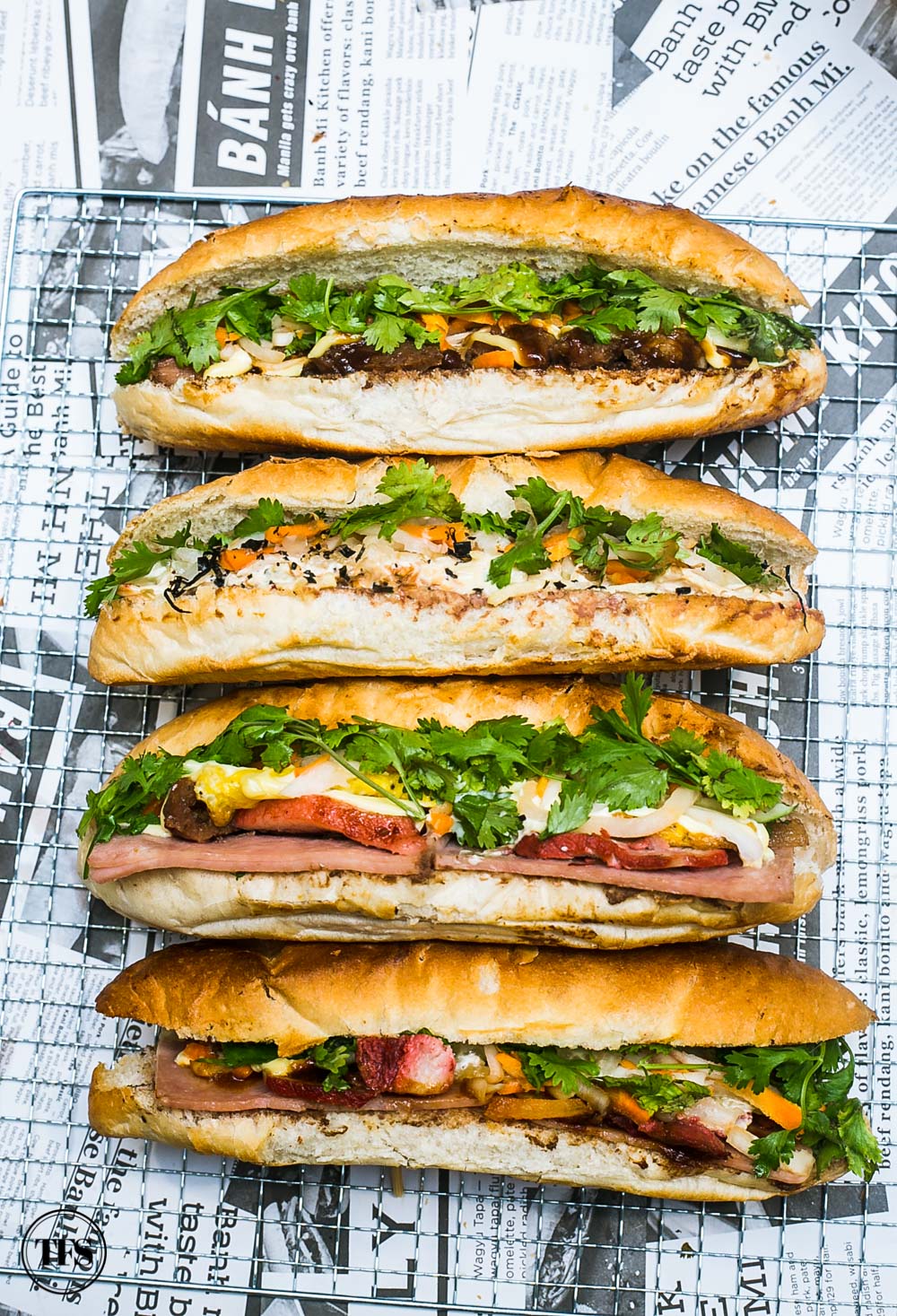 The busy millennials would need an option for their on-the-go meals. I personally find Banh Mi Kitchen as one of those best options, satisfying your hunt for good and healthy flavors to keep you energized throughout the day. As of today, they only have two branches. One in SM Megamall, the closest to my place, and one in Bonifacio Stopover for the cool kids working around that area.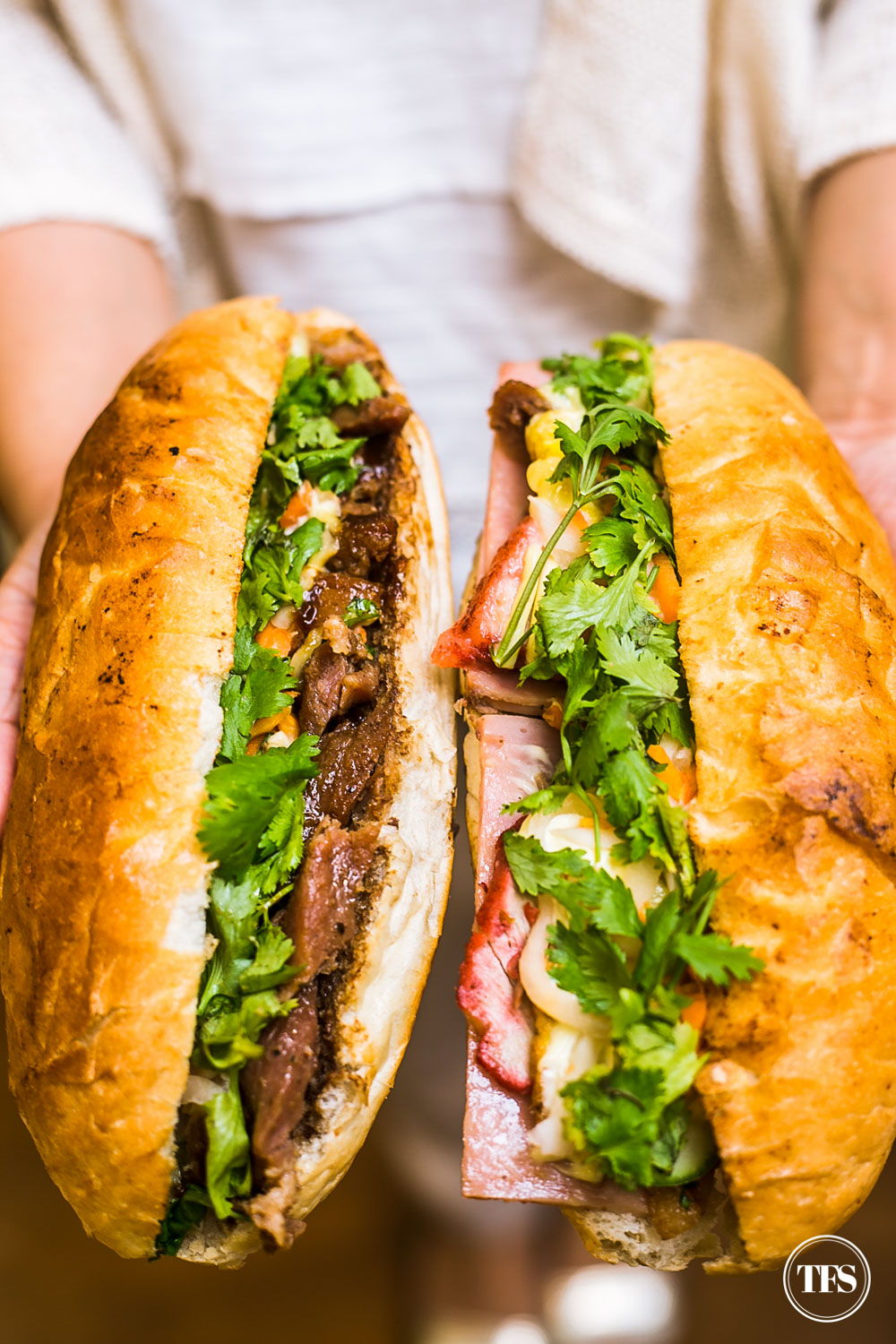 What do you think of Banh Mi Kitchen?
Share with me your thoughts!
Stay updated and Subscribe to The Food Scout for Free!
Pray, Eat and Love.
Cheers,
The Food Scout 
---
Location: 4/F SM Megamall, Ortigas, Mandaluyong City, Metro Manila, Philippines
Operating Hours: 10:00AM-10:00PM
Contact: (+63 912) 083-4723
Facebook: https://www.facebook.com/BahnMiKitchen
Budget: PHP150++
Rate
Food            9/10
Ambiance  8/10
Service        8/10
Cost             9/10
Overall       8.5/10