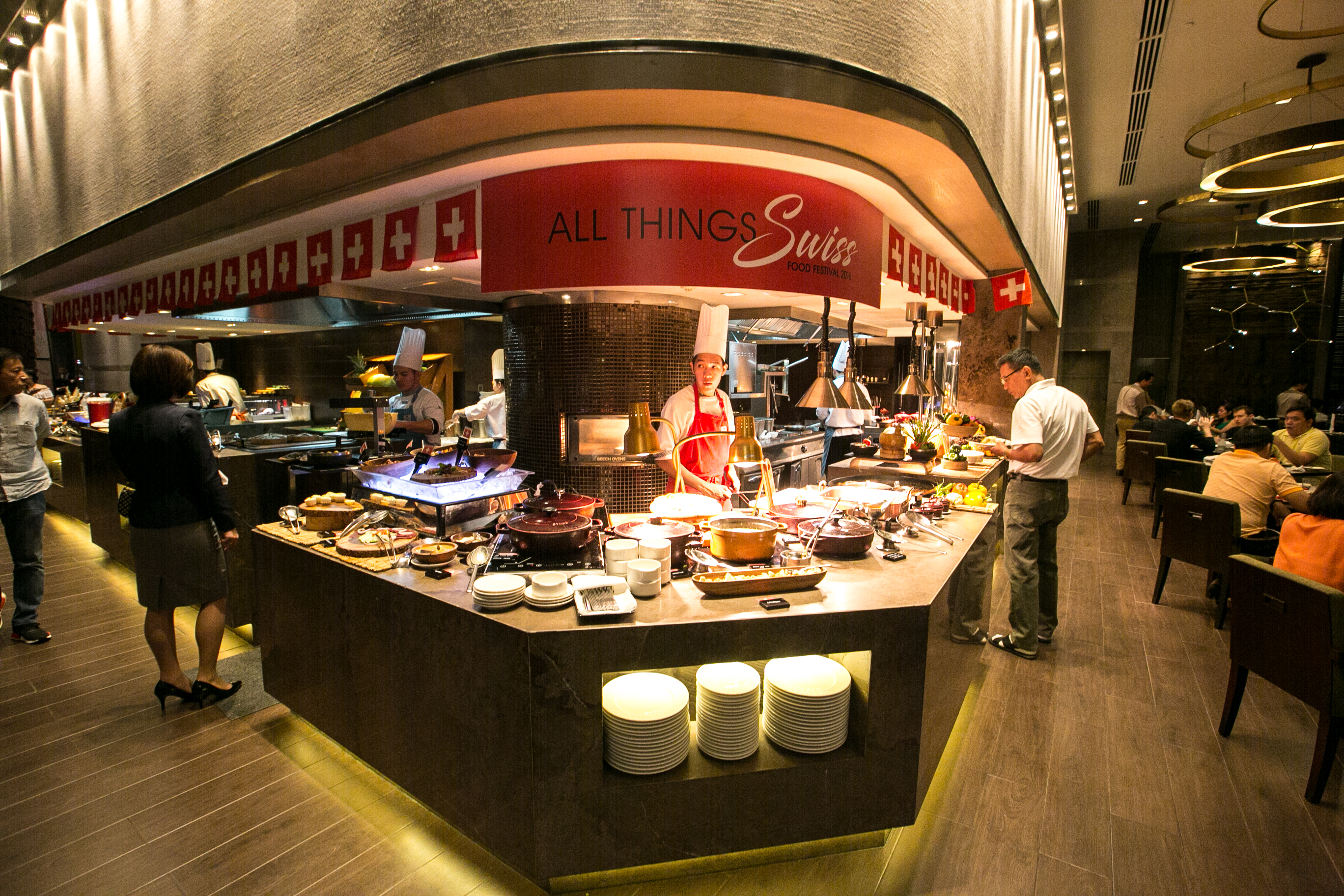 There's a Swiss festival happening at Marco Polo Ortigas Manila!
After finding out ALL THINGS SWISS food festival will end on September 4, 2016, I hurriedly arranged a schedule to visit Marco Polo before I leave for a trip to Malaysia.  Happened a few days ago, together with O and my future mom-in-law, dinner time was the best option for us to visit Cucina, the international buffet restaurant of Marco Polo Ortigas Manila.
We didn't think Cucina will have plenty of customers on a Tuesday night. Surprisingly, it did! Everyone like us, was curious to find out the traditional flavors of Switzerland through All Things Swiss food festival. Also unexpectedly, Marco Polo Hongkong's Executive Chef Rolf Jaeggi came to serve us and had a little chitchat about his native home's classic dishes.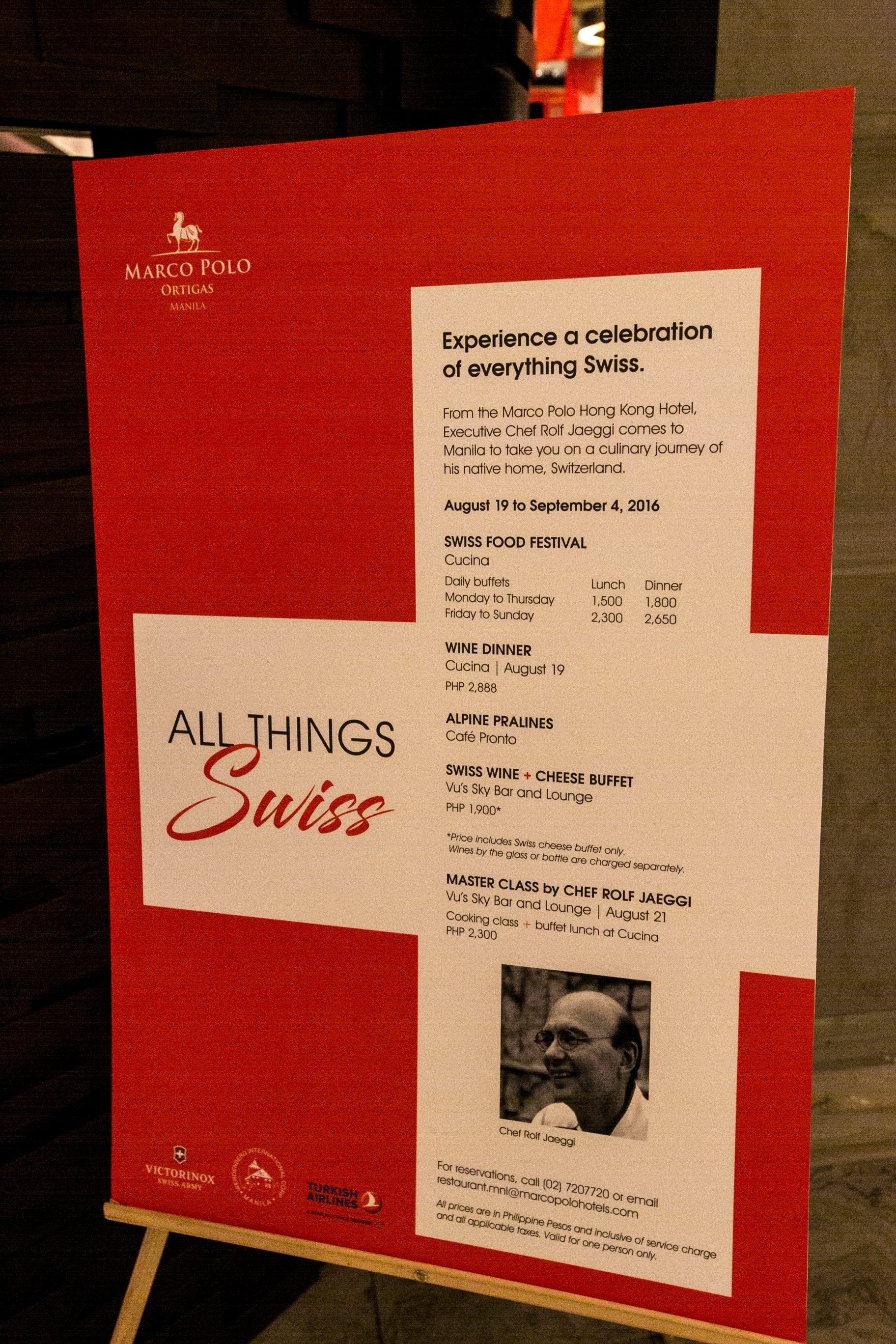 For a short period of time, Marco Polo flew in Chef Rolf Jaeggi to give us a taste of Switzerland's food and culture.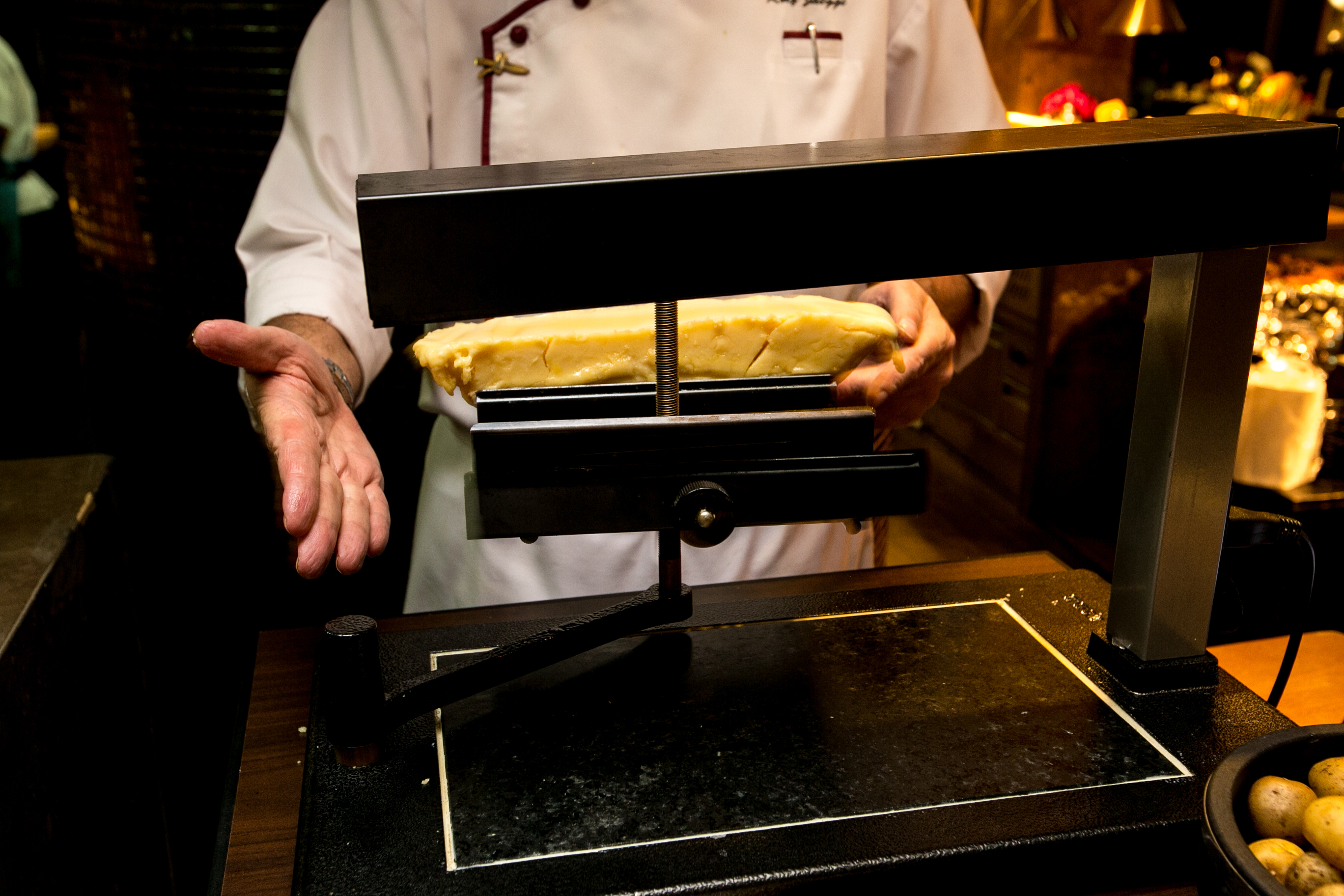 The best part of the Swiss Food Festival in Cucina is this! Chef Rolf serving us his appetizing Raclette Cheese. Heating is the important part of the process, allowing the cheese to bubble and melt before carefully slicing and let the cheese fall off the plate. It is then served with pickled onions, pickles, and potatoes and tops it off with spices.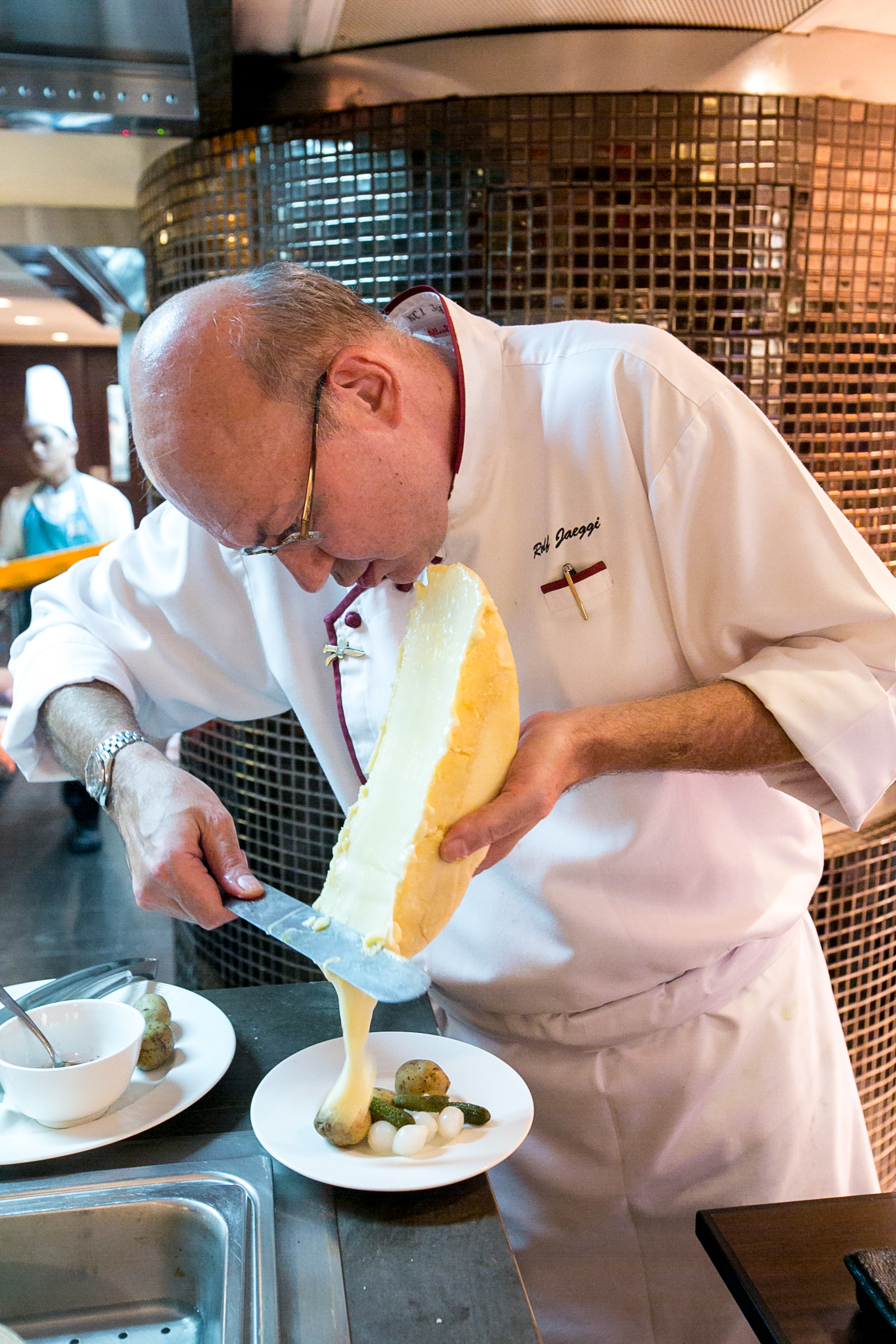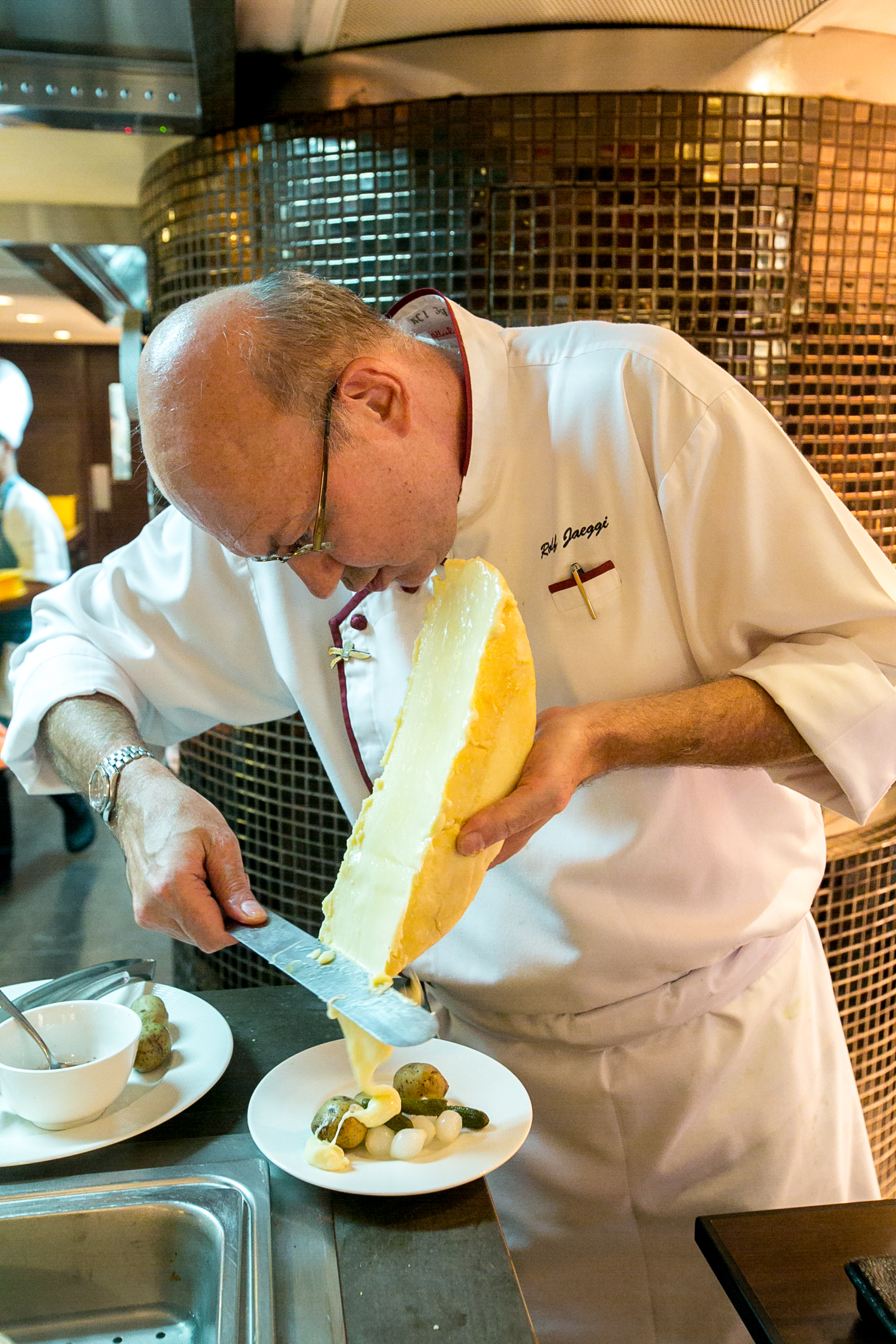 You don't see this kind of attraction in every buffet! If I wasn't careful, I might have overdosed myself with cheese. Hahaha! My goodness, it was that good!!!
What better way to eat cheese is to pair it with wine. Right? The waiter was quick to serve me wine when I found my seat with a plate of melted Raclette Cheese.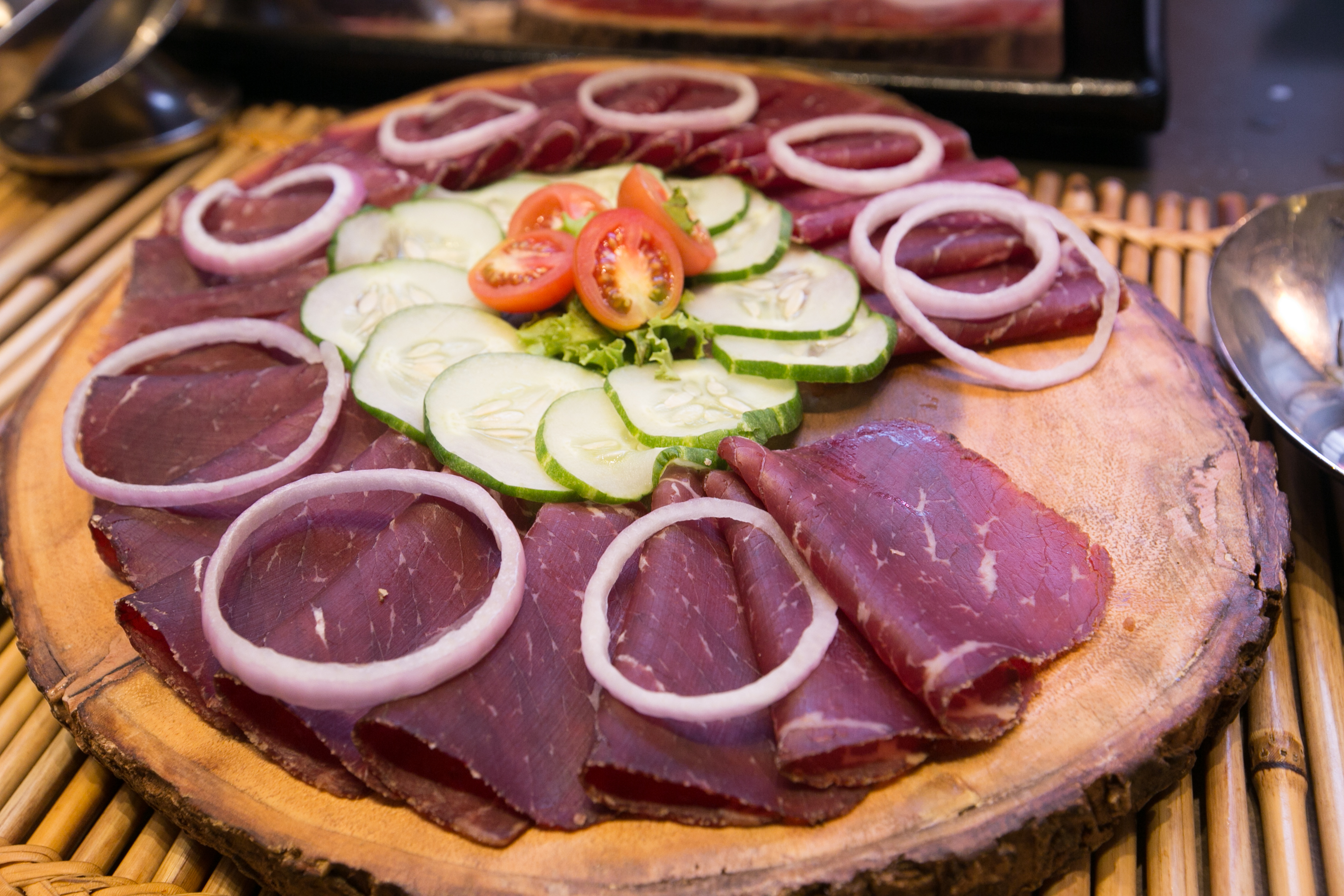 The appetizer section of Cucina has a wide selection of Swiss dishes. Some looked strange and alien to me. Not being too exposed to Swiss cuisine here in Manila, this was a great opportunity to widen my knowledge from Chef Rolf himself.
Served on the buffet table are Beef Carpaccio, Chicken in Liver with Macaroni, Swiss Ham, the main dish Veal Zurichoise with Roesti Potatoes, and much more.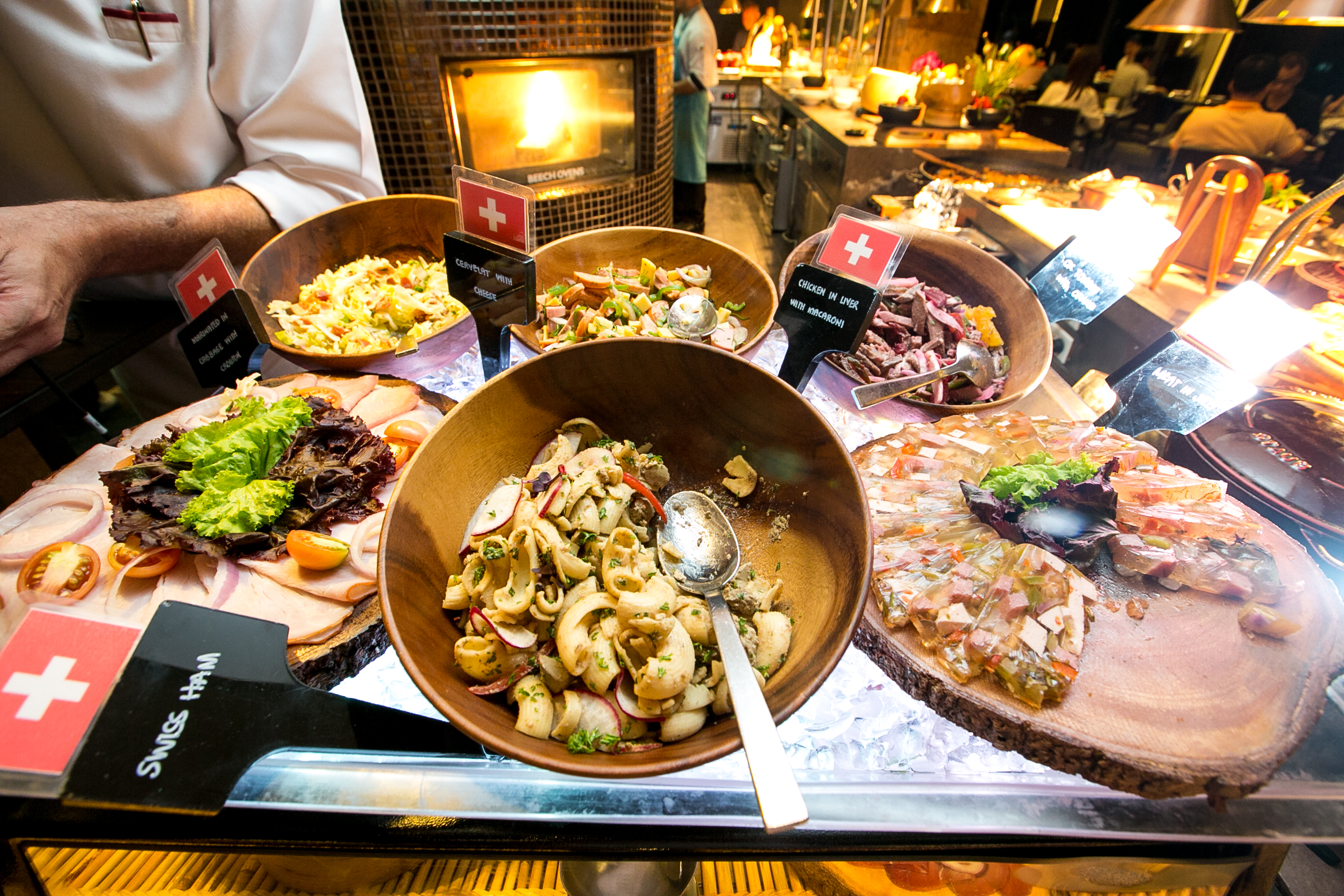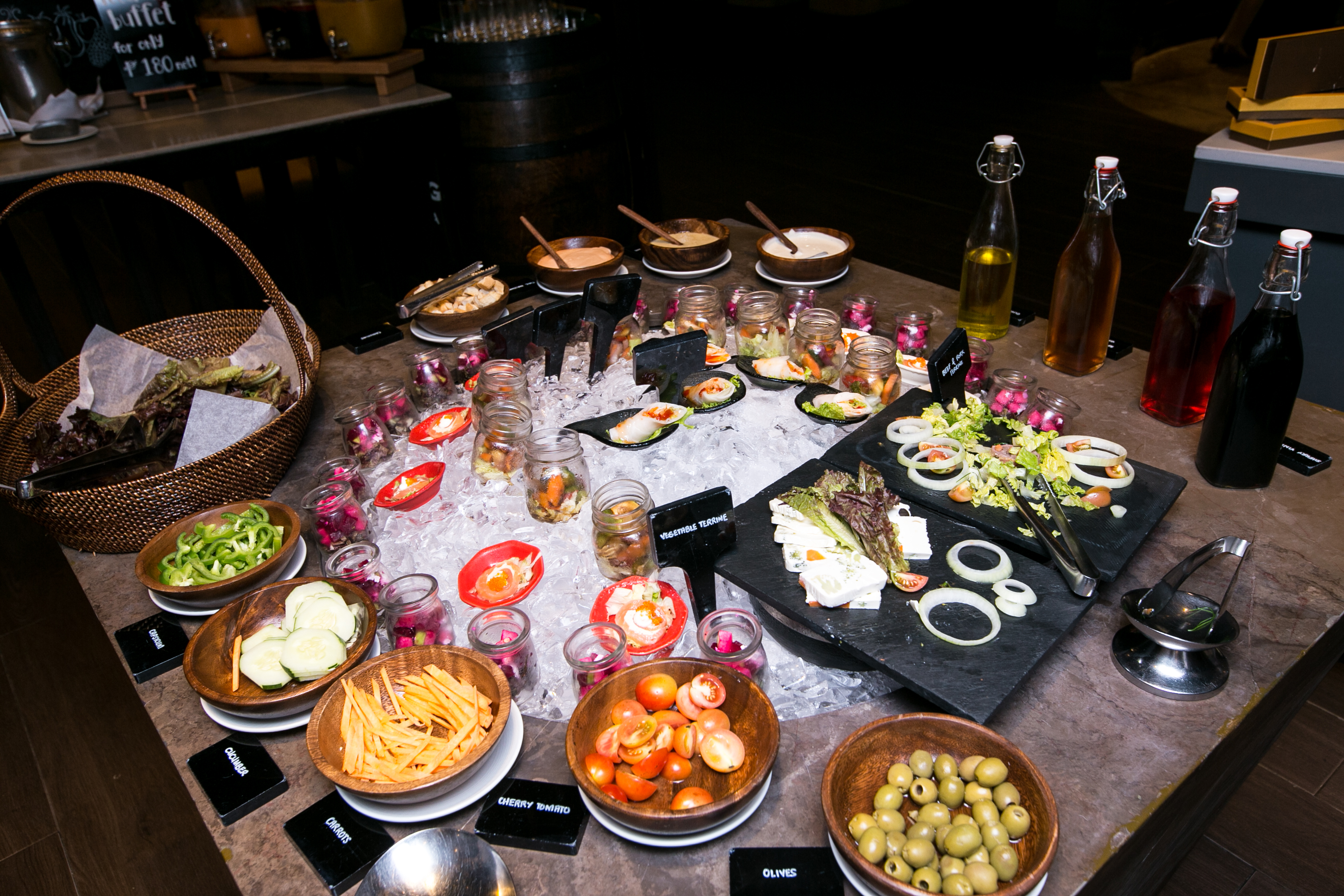 We were not overwhelmed by Swiss dishes, which is a good thing. International cuisine still dominated Cucina, like Japanese food, Italian, Spanish and so on.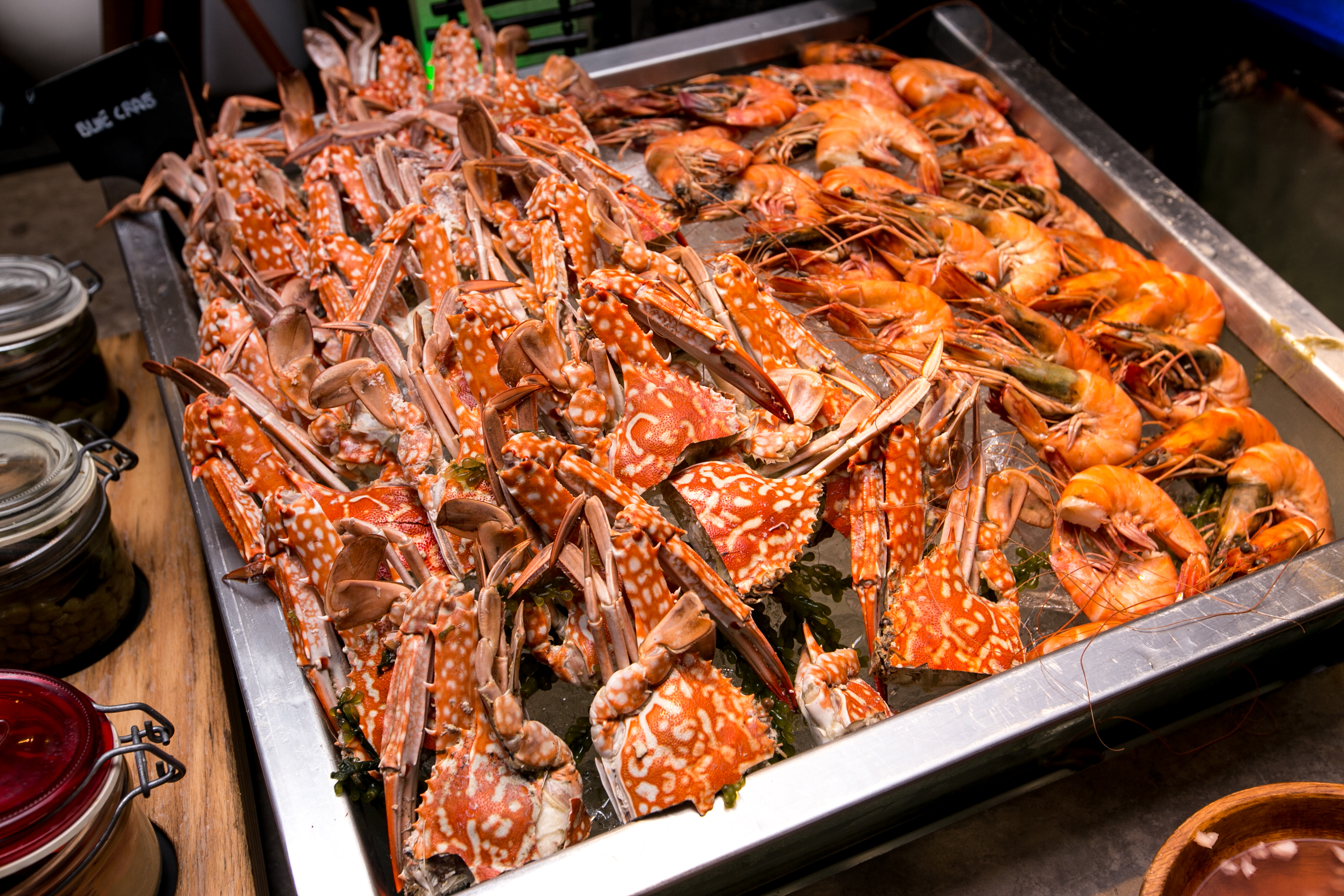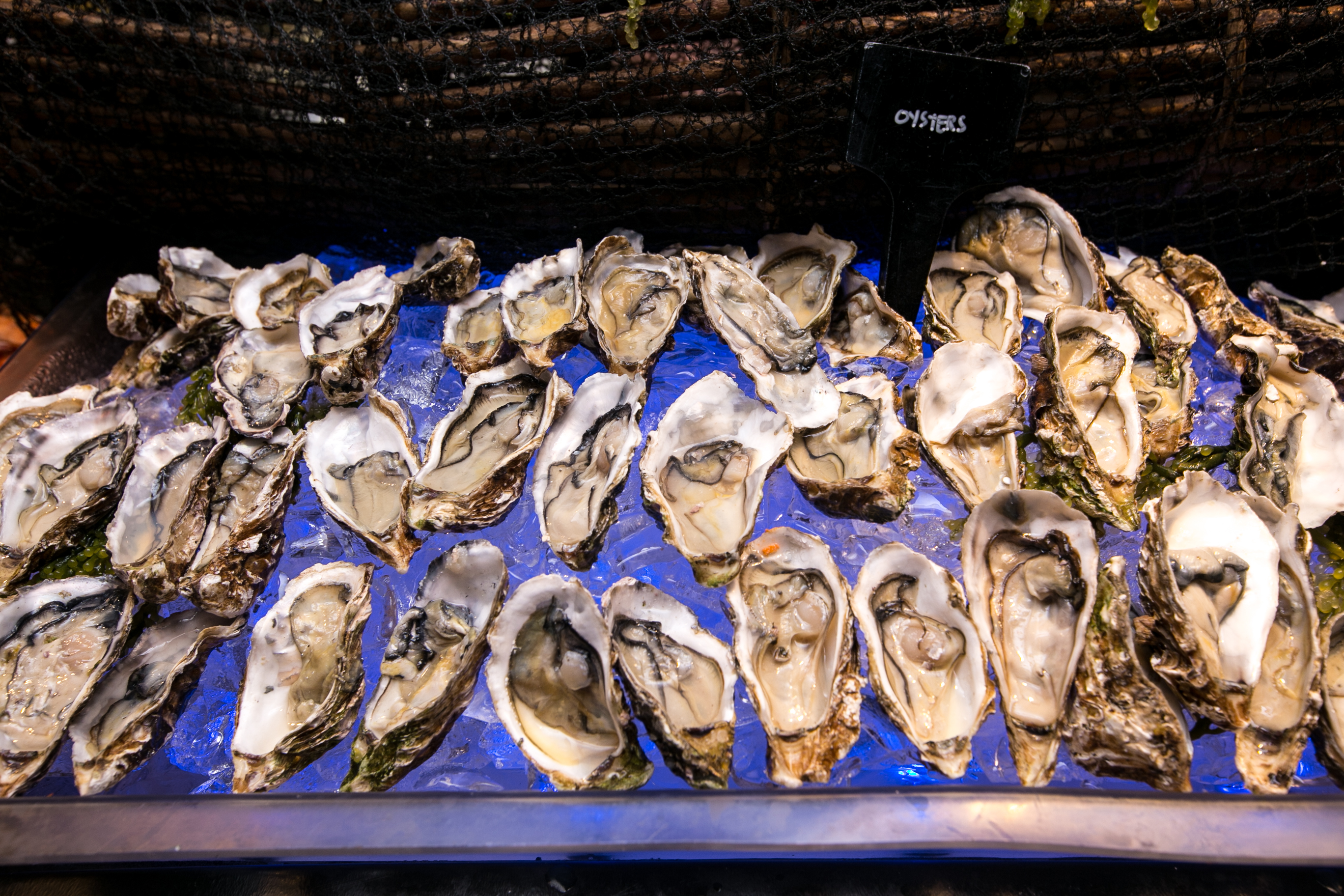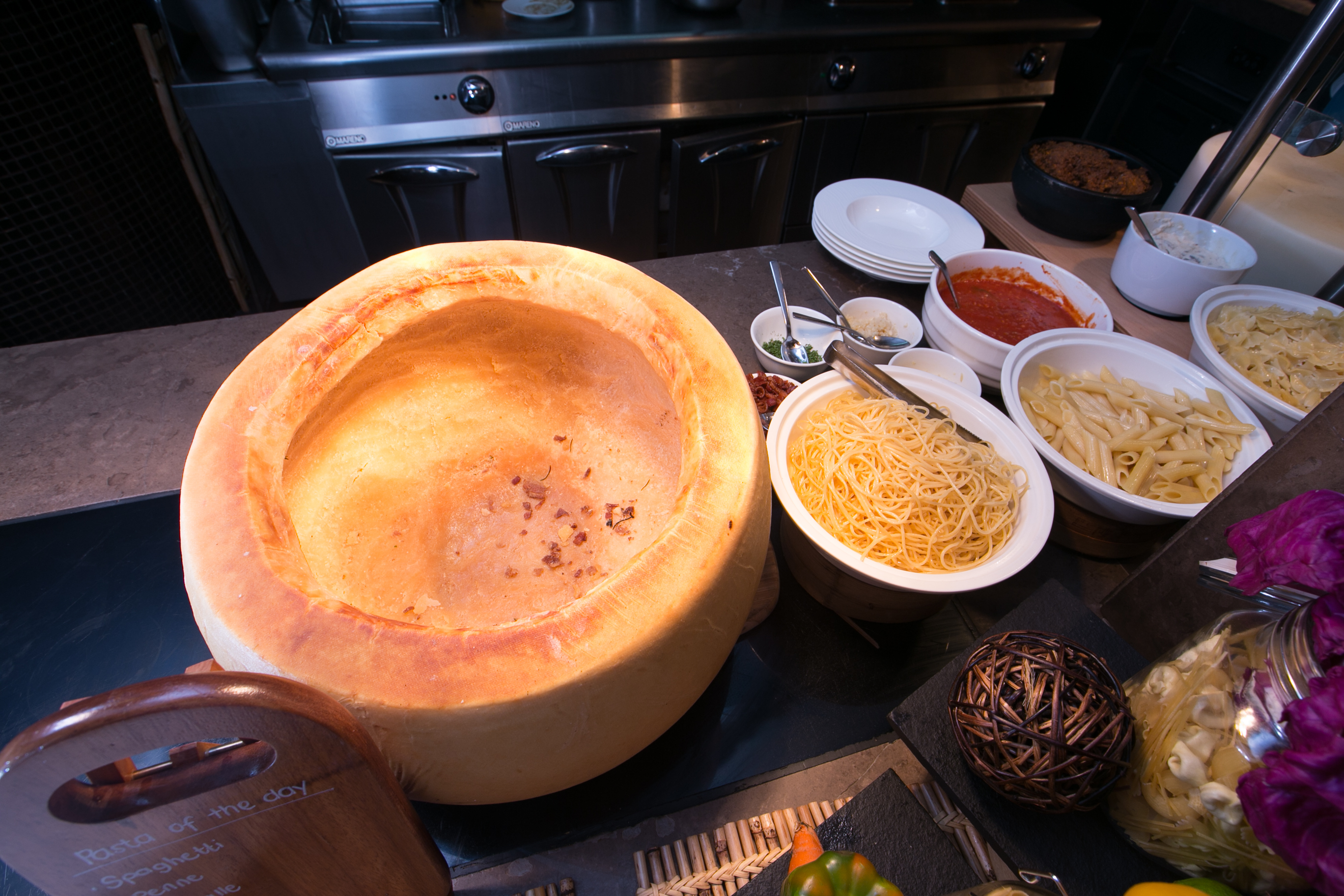 You'd want to get your pasta cooked on this cheese wheel. It's a must-try at Marco Polo's Cucina!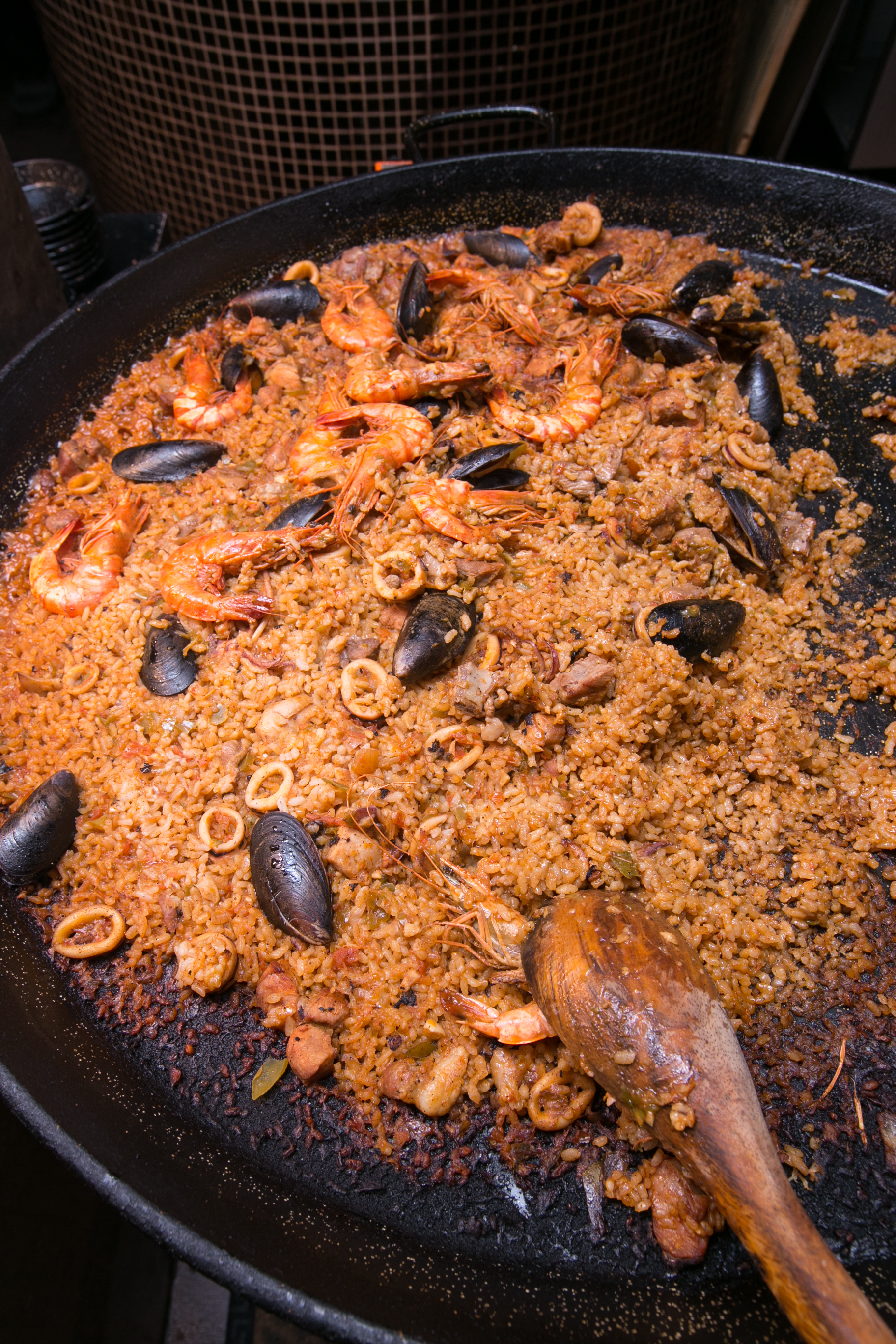 A specialty of Cucina is their Paella Marinara in a giant pan. A wow factor of Cucina, you cannot literally leave the place without a taste of their best tasting paella.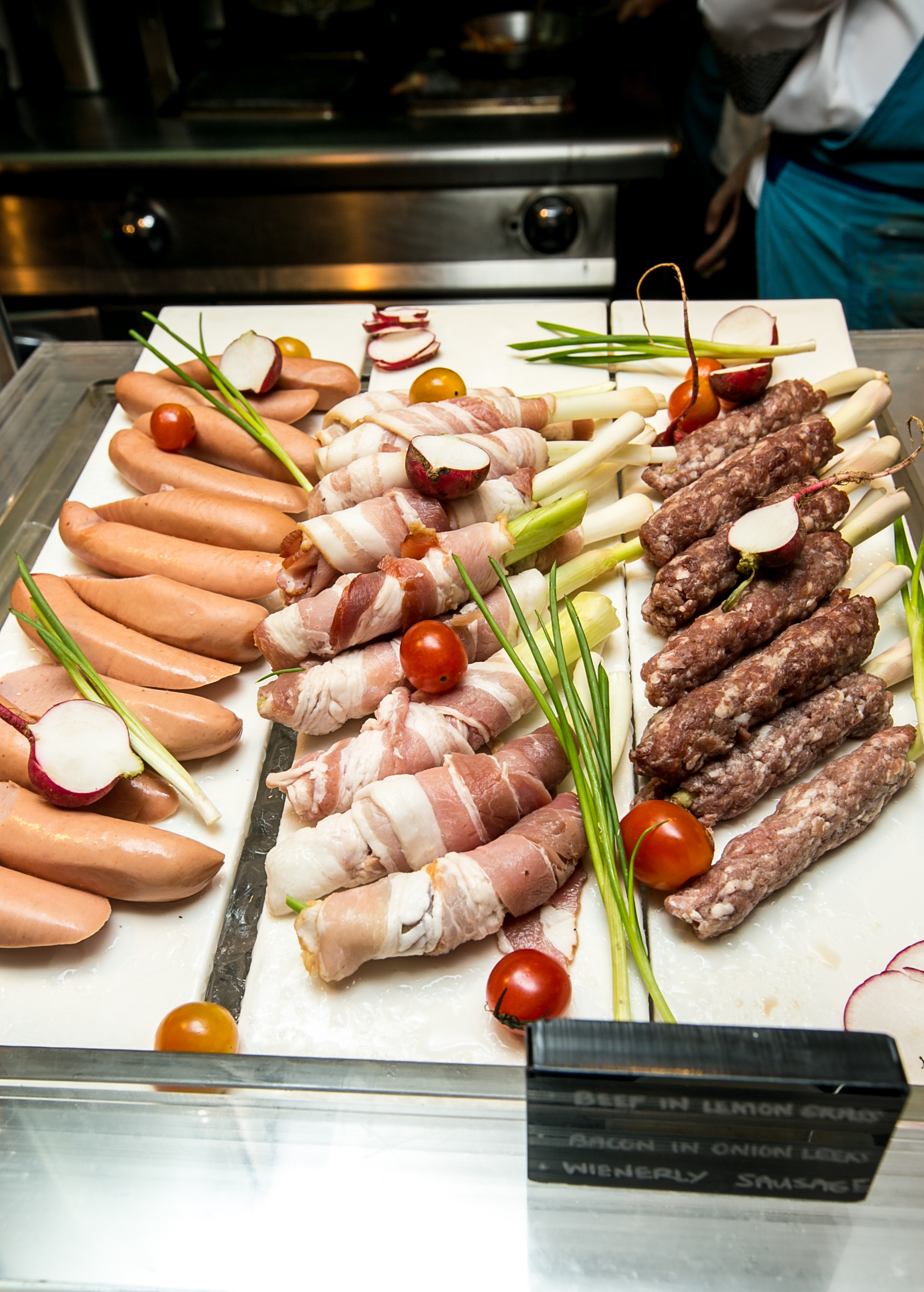 That Beef in Lemongrass somehow made my night too. Out of the Swiss category that achieved to impress me.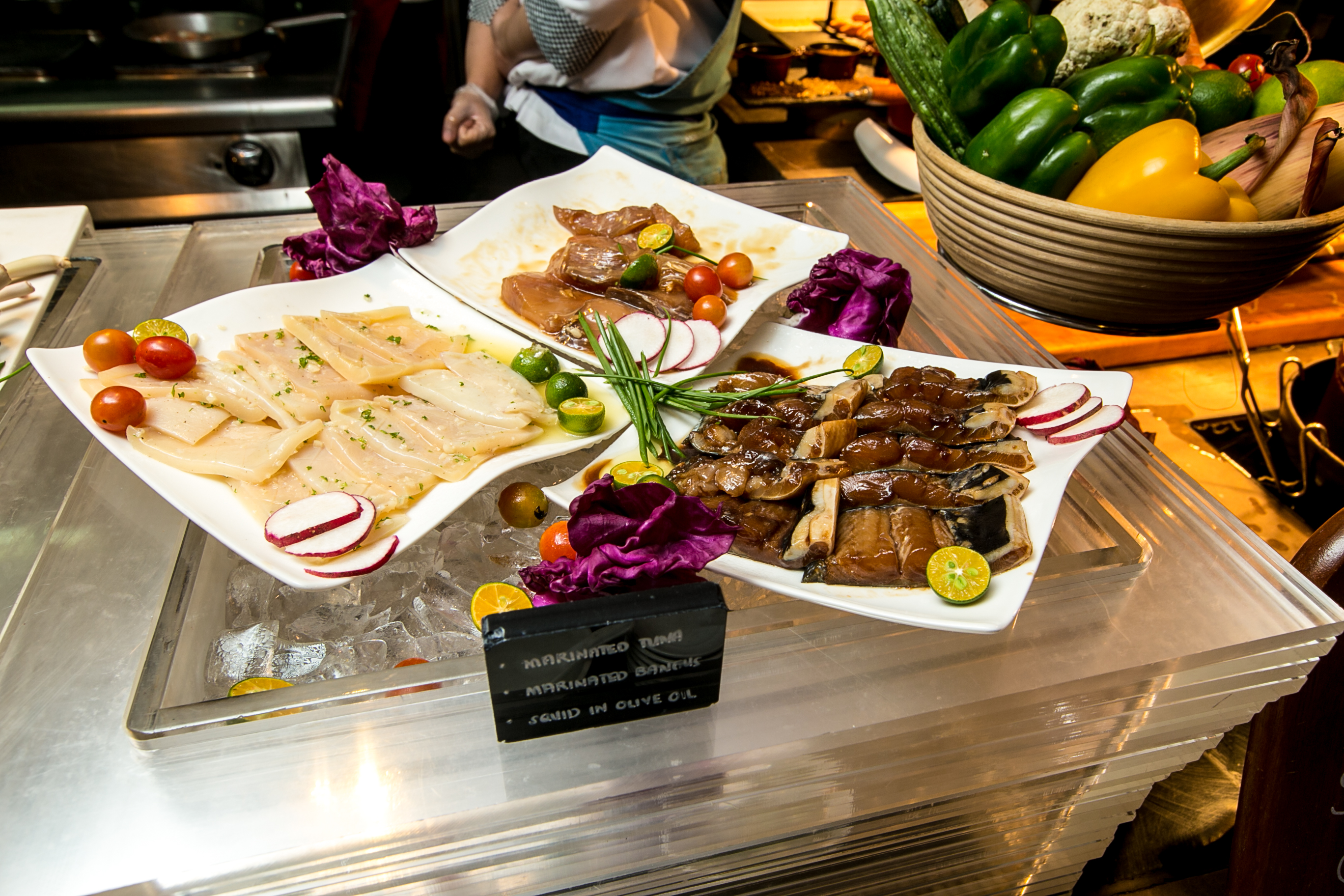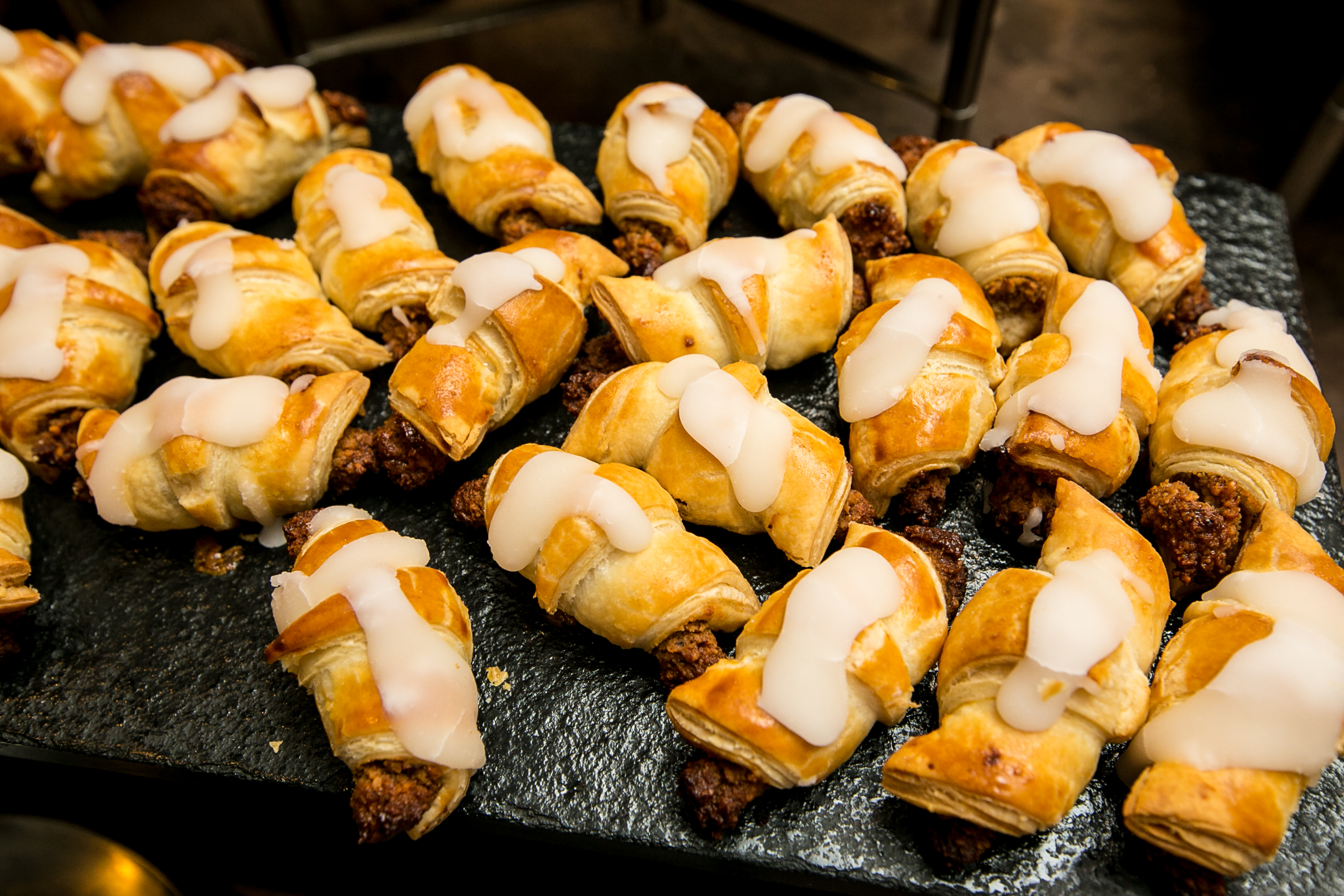 In line with the Swiss festival, the desserts also join the Swiss club.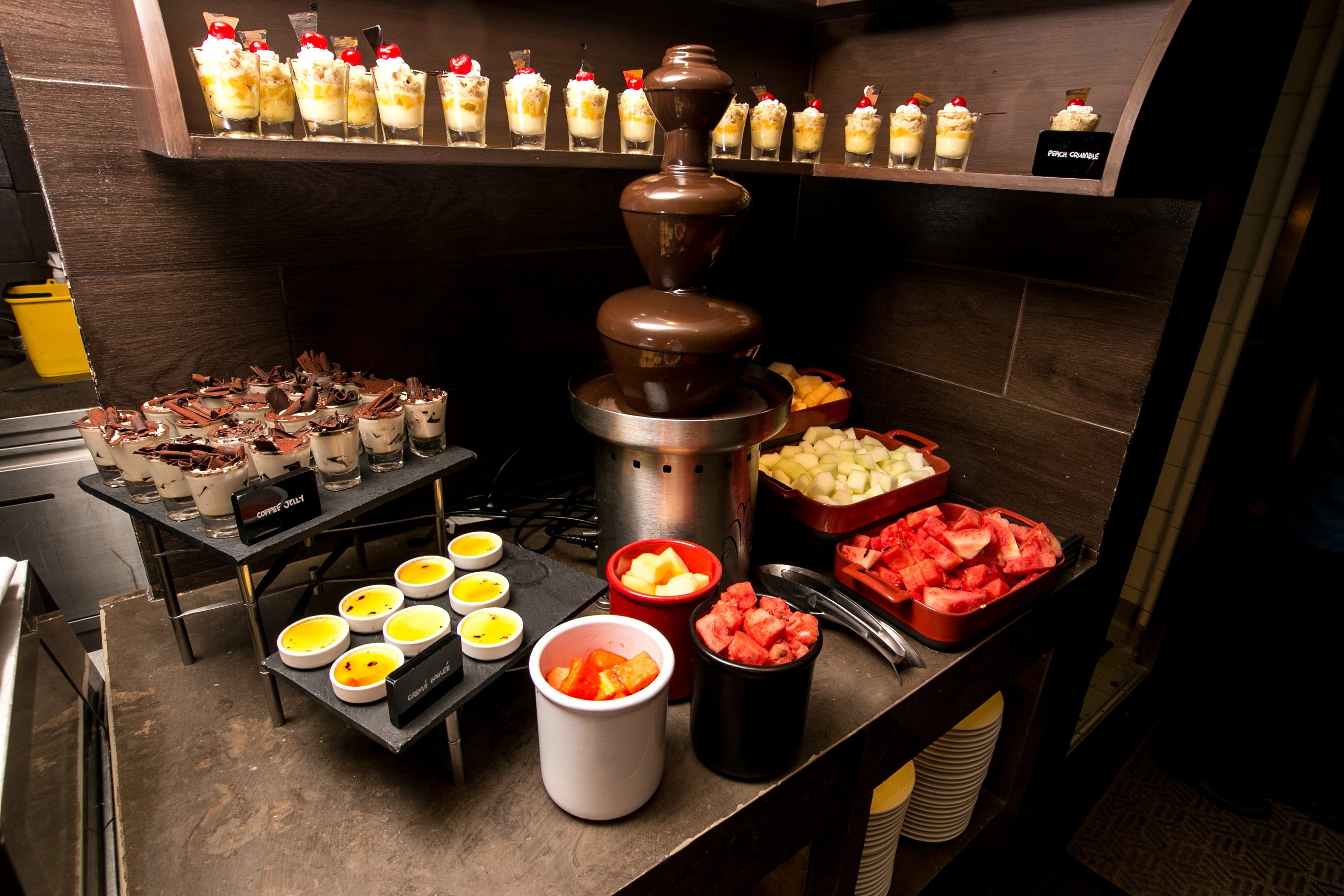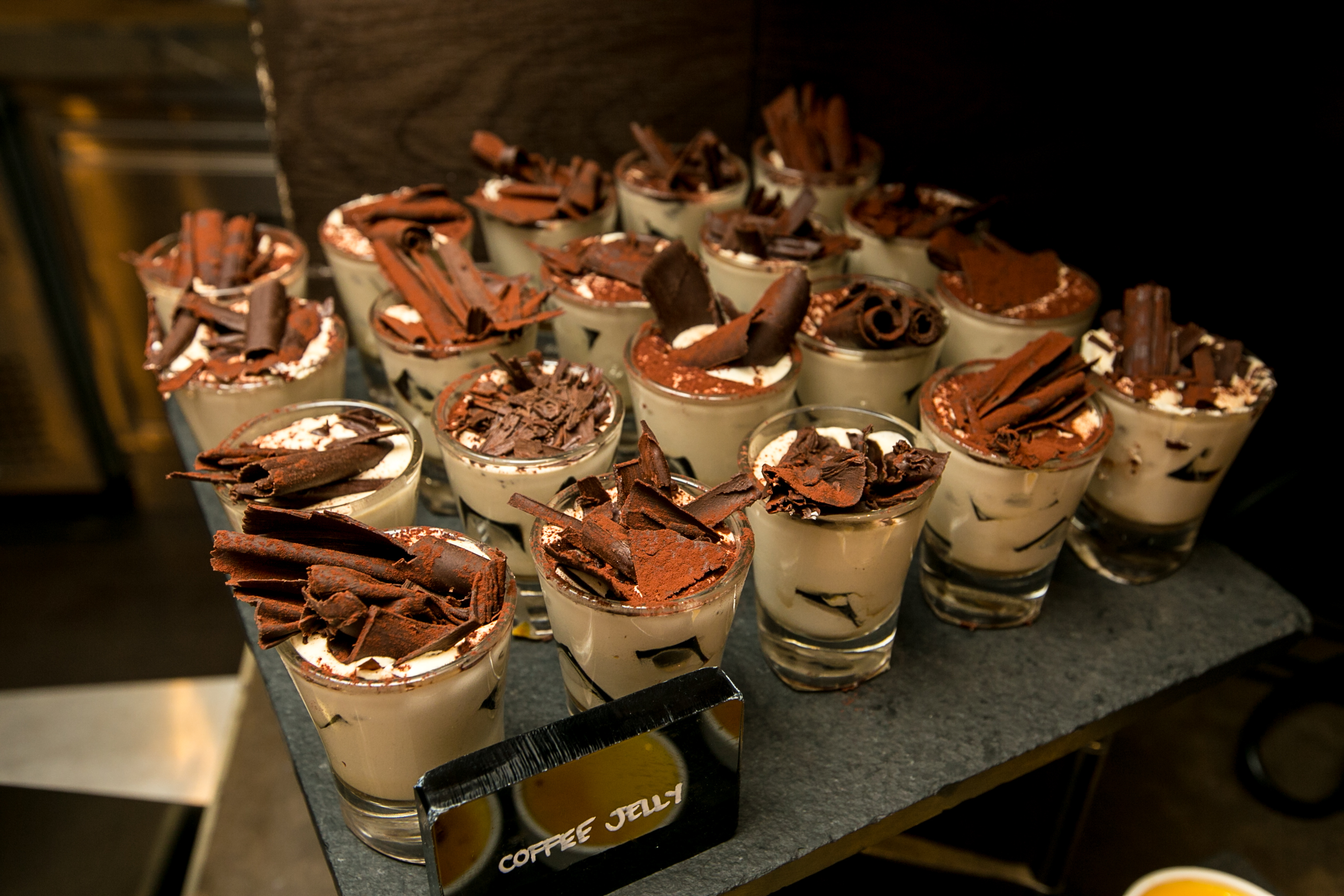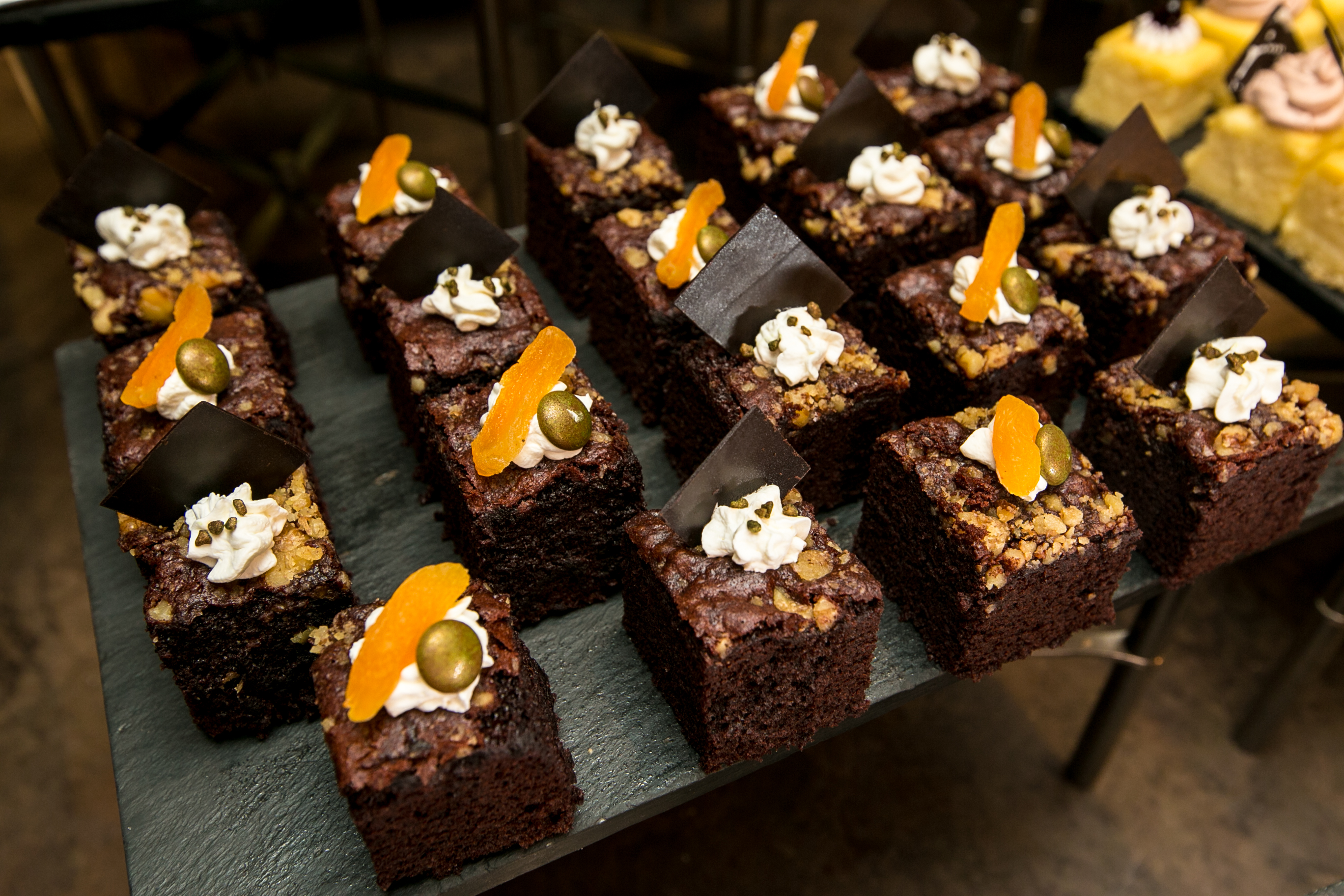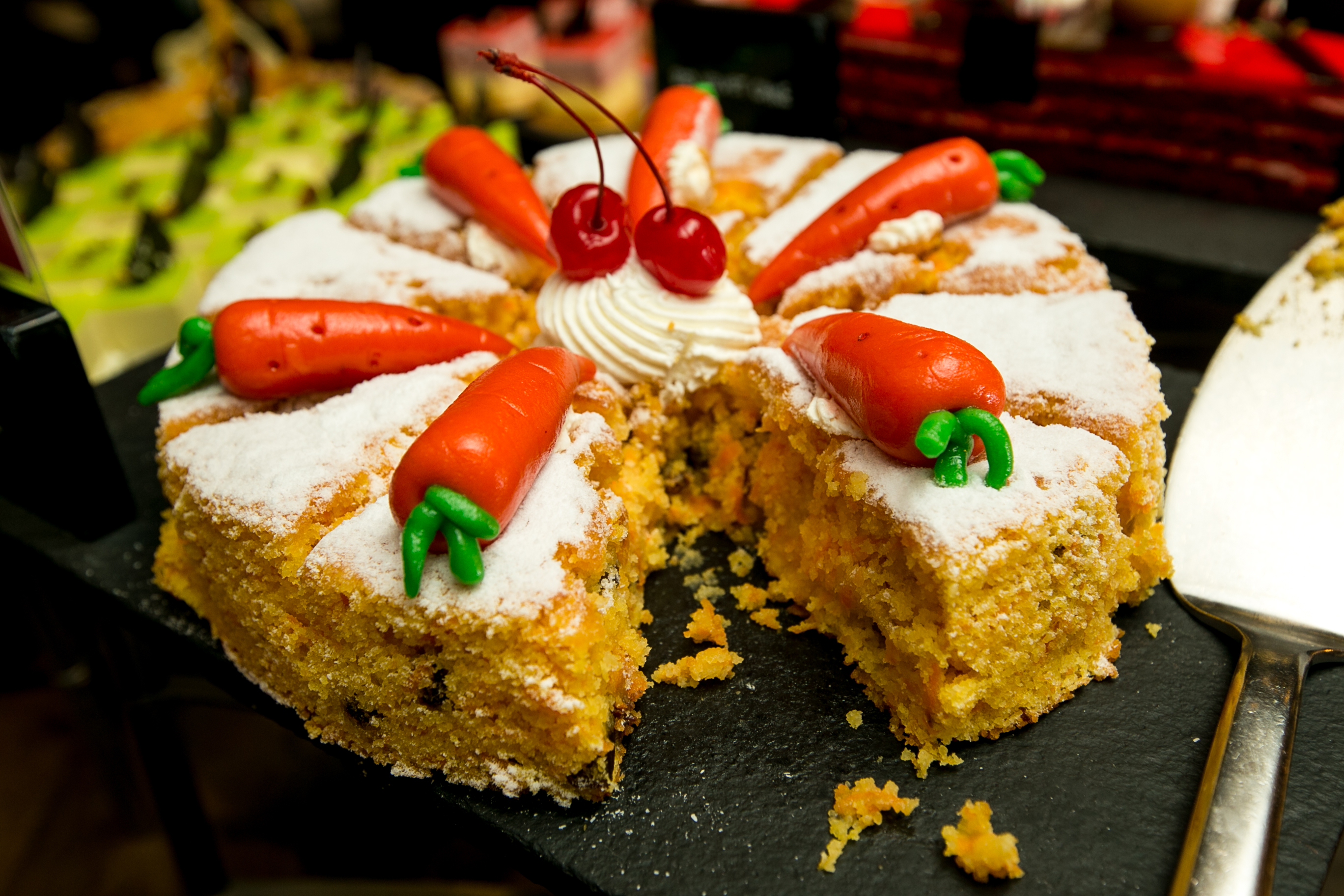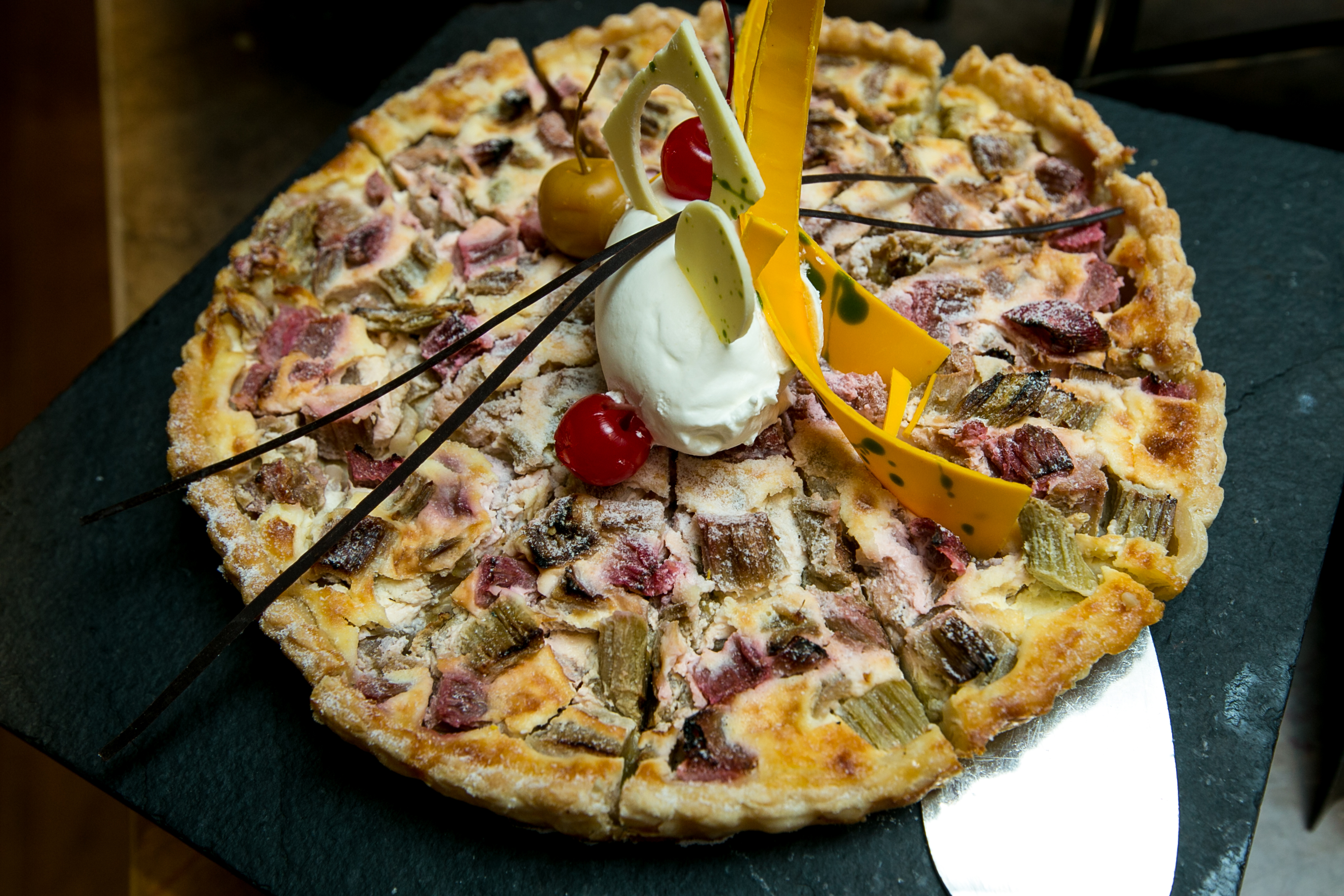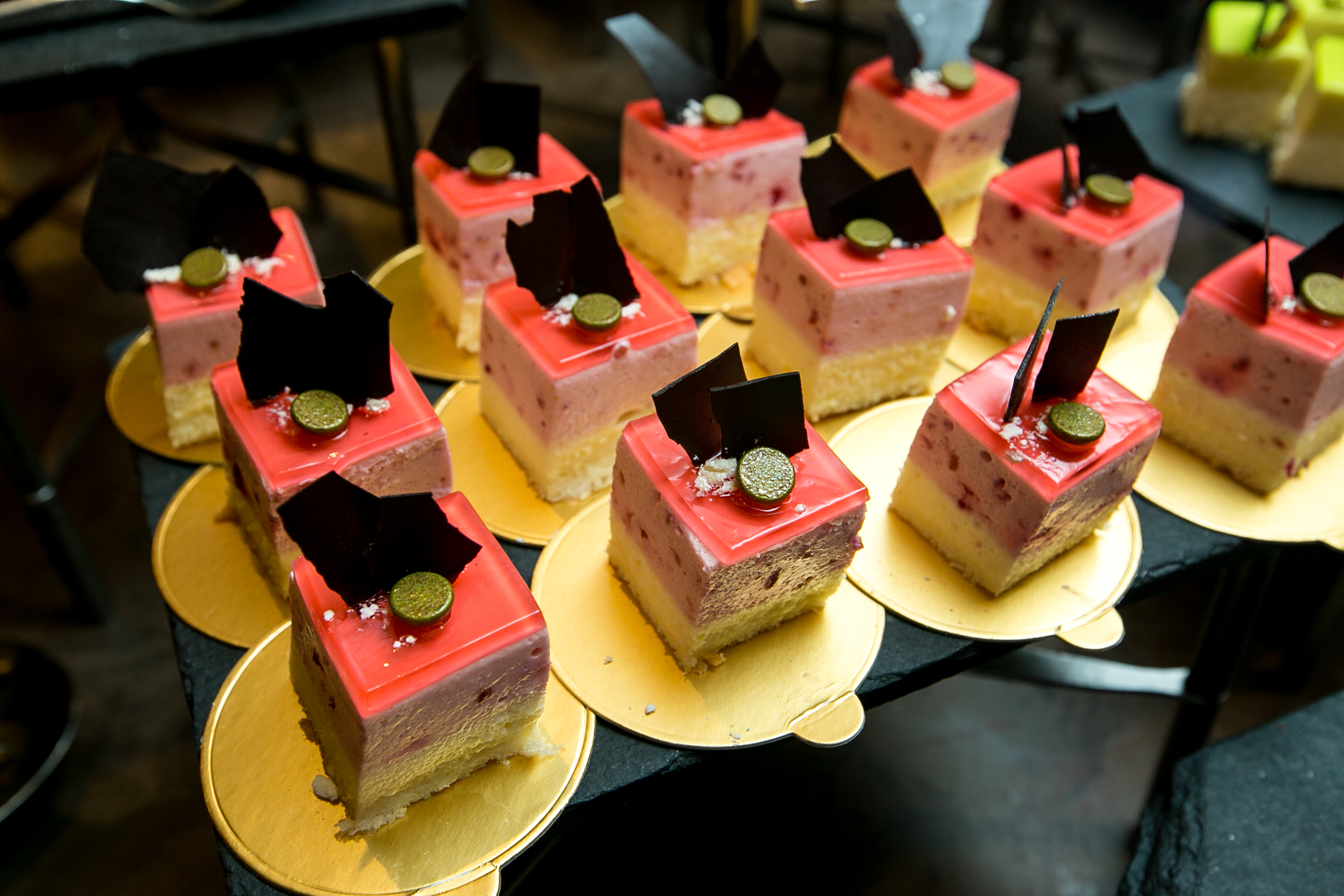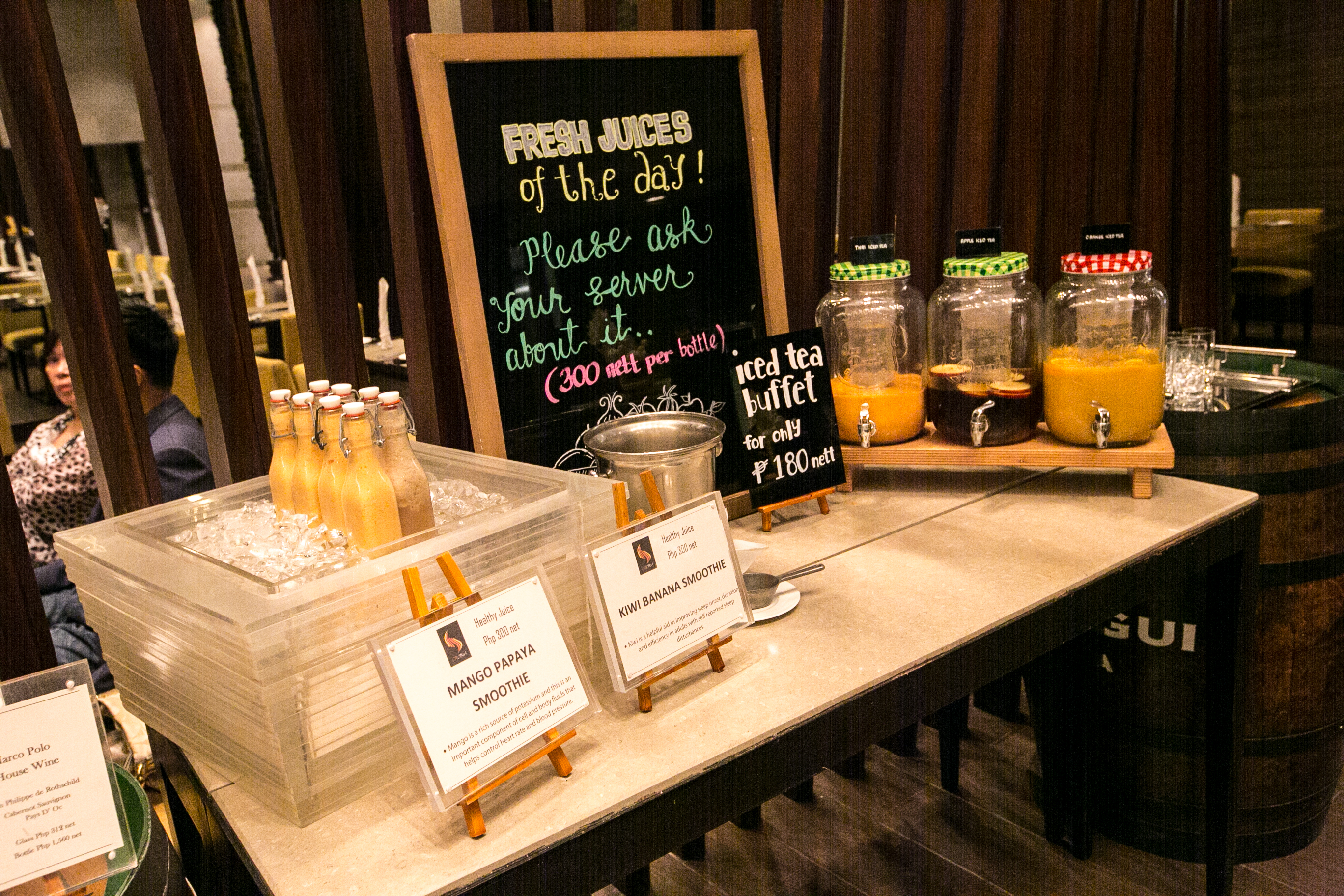 I don't normally ask for flavorful beverages when I'm having a buffet feast. Although Marco Polo gives you that option in case you still want to go for their fresh juices and smoothies.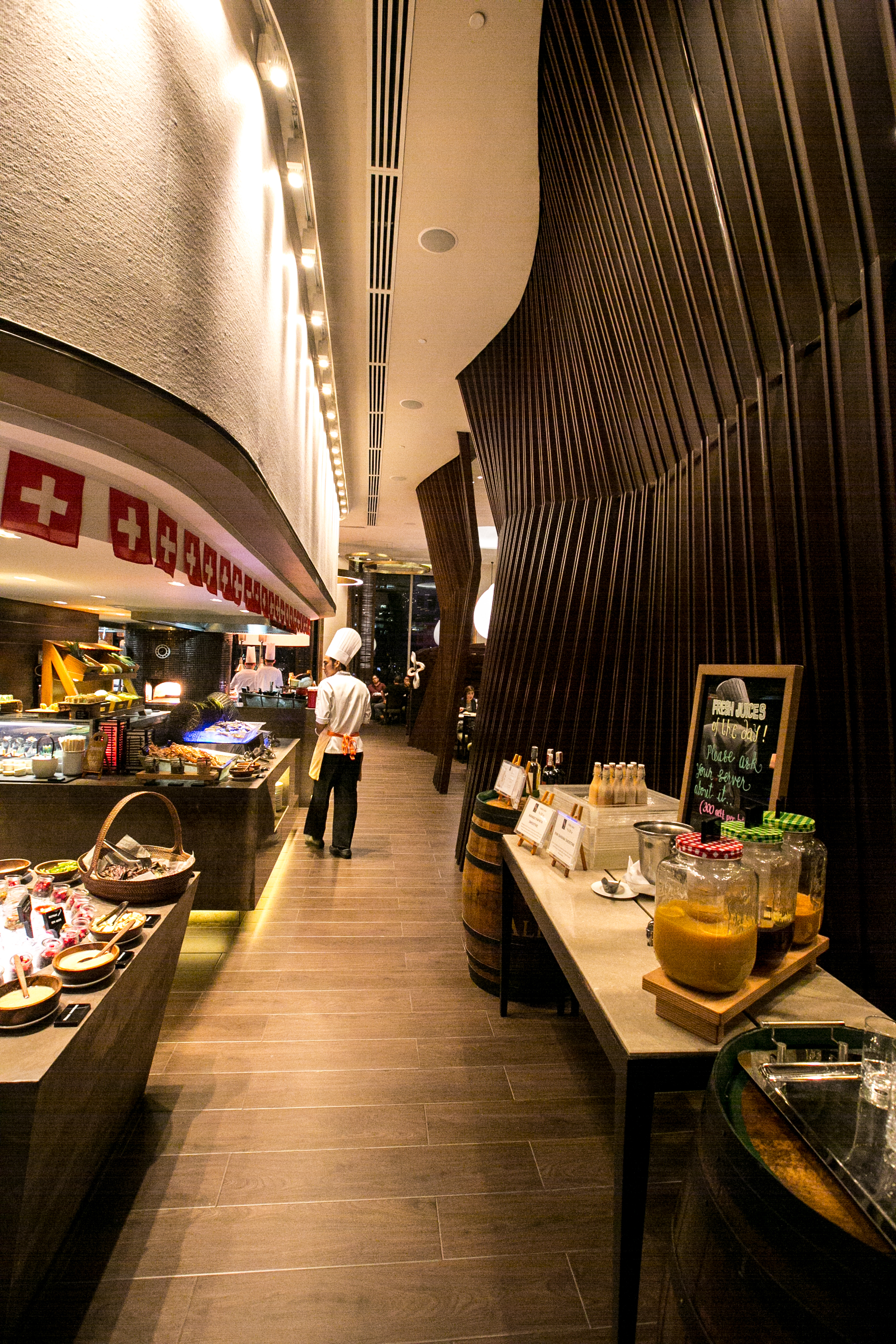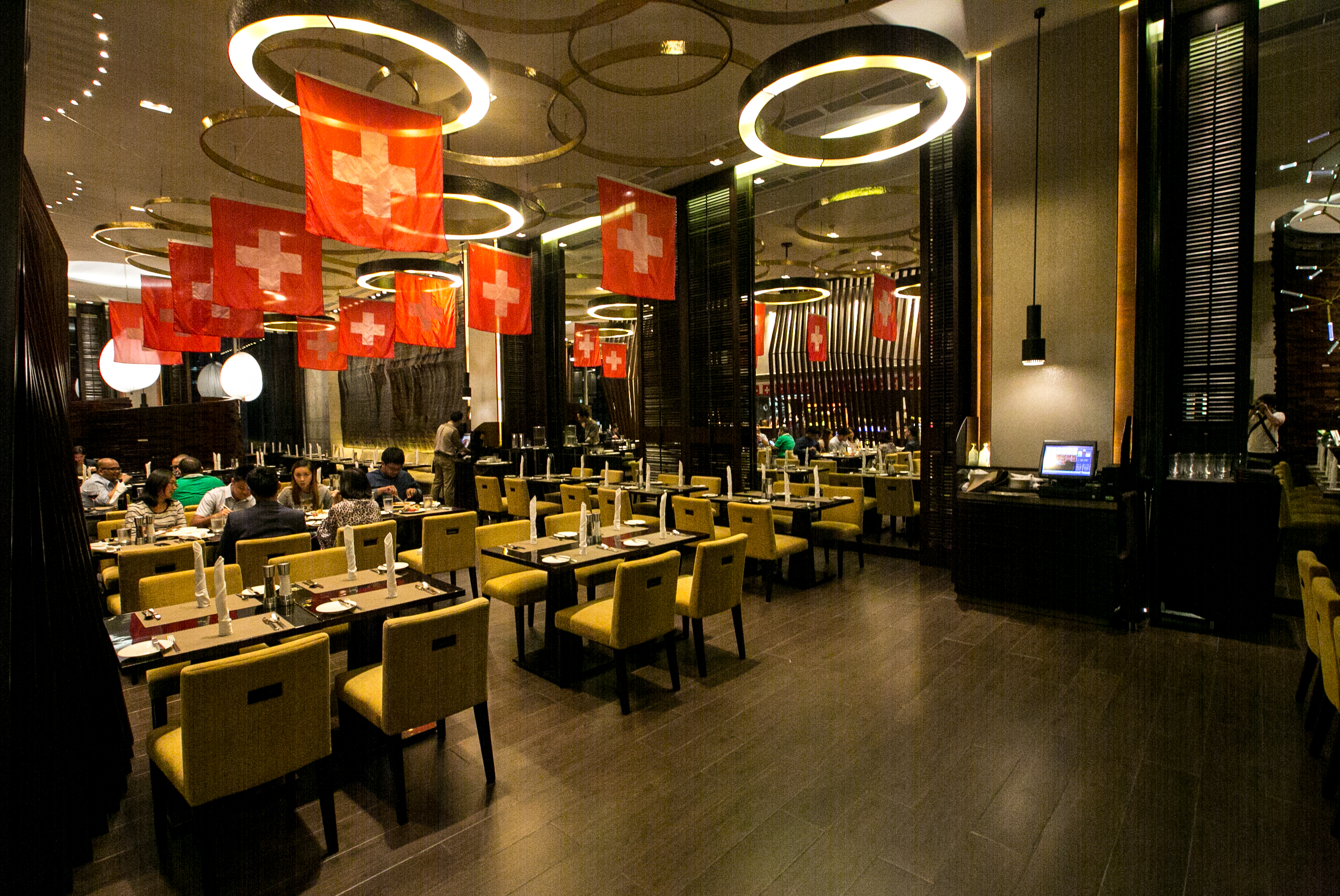 SWISS FOOD FESTIVAL
Cucina
Monday to Thursday
Lunch – 1,500
Dinner – 1,800
Friday to Sunday
Lunch – 2,300
Dinner – 2,650
ALPINE PRALINES 
Café Pronto
SWISS WINE + CHEESE BUFFET 
Vu's Sky Bar and Lounge
PHP 2,300*
All Things Swiss Festival ends on September 4. That means soon! Catch it asap if you can! 🙂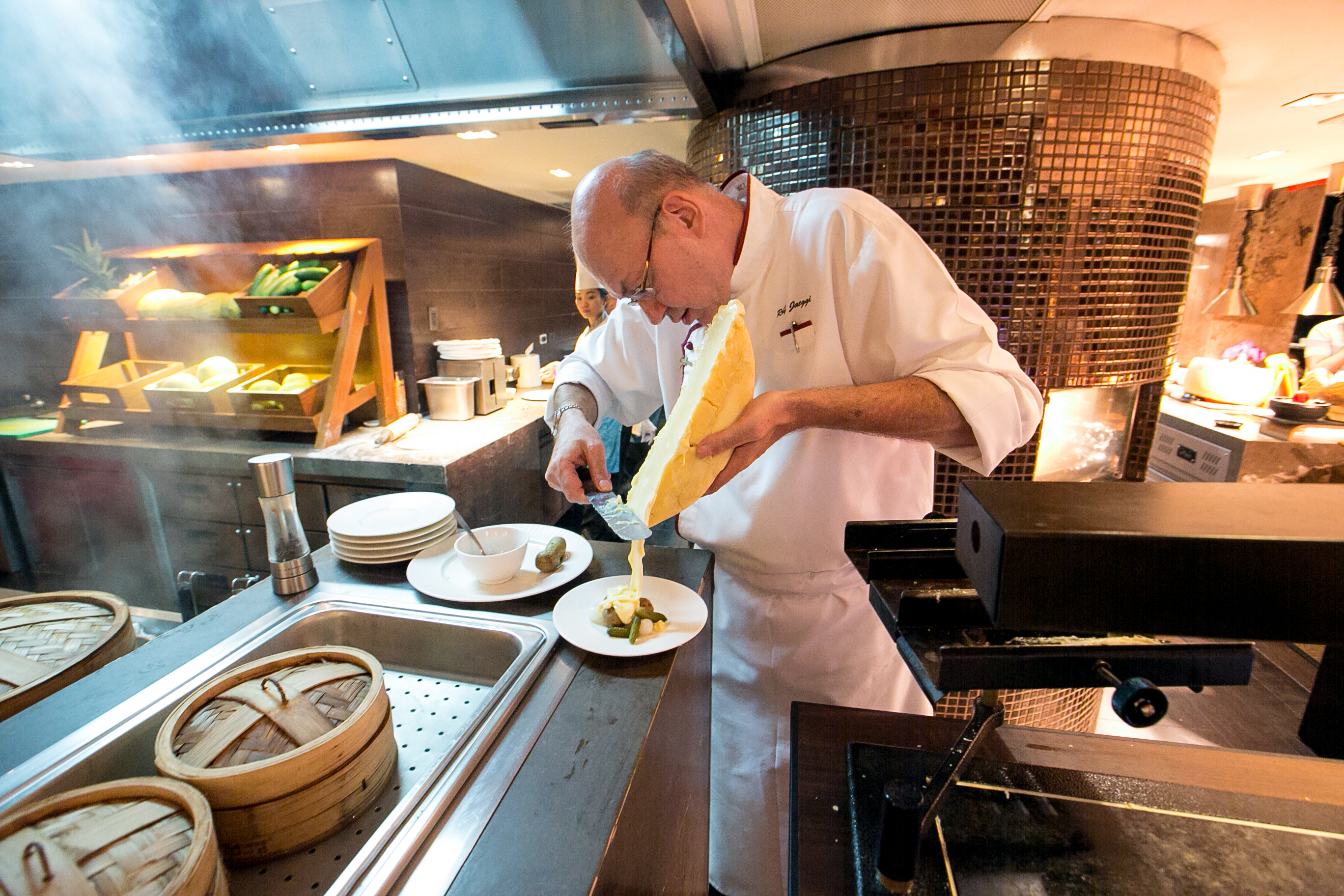 What do you think of All Things Swiss at Marco Polo Ortigas Manila?
Share with me your thoughts!
Stay updated and Subscribe to The Food Scout for Free!
Pray, Eat and Love.
Cheers,
The Food Scout 
---
Location: Meralco Avenue, Ortigas Centre, Pasig City, Metro Manila, Philippines
Facebook: https://www.facebook.com/MarcoPoloOrtigasManila