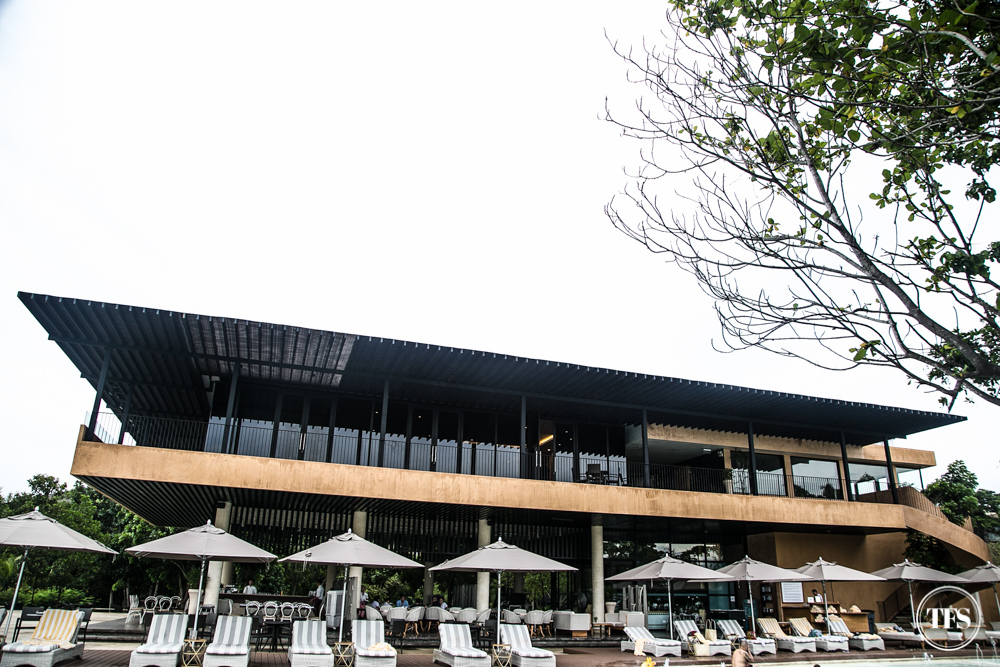 How do you pick your hotel accommodation when you're on a vacation? If Bohol is in your travel list, let me help you decide by showing you around Amorita Resort.
The last time I visited Bohol, 8 years ago to be exact, it was with my family for a summer trip. Just a side story, it was the first trip of my first SLR camera, a 350D gift from my parents. The photographer wanna-be me experimented taking photos of the eye-catching sights of Bohol. I couldn't forget how lame I was trying to shoot in manual. Haha!
Anyway. Back to my twenty-something self now. I recently flew back to Bohol, care of AirAsia Philippines, and experienced the luxury of Amorita Resort.
Like you, I research on hotel accommodations before clicking the 'book' button. I already did my homework, researched on Amorita Resort and read amazing reviews about the resort. Based on Trip Advisor website, it's the #1 choice in Panglao Island. But that wasn't convincing enough until I experience it myself. To feed your curiosity, here's my objective first-hand experience at Amorita Resort.
"Amorita" means little darling. It is one tranquil seaside resort, secluded on top of a limestone cliff on the southern edge of Panglao Island.  Managed by boutique hotel group One-Of Collection, Amorita is more than just a  resort by giving world-class service  with signature Filipino hospitality. 
The Room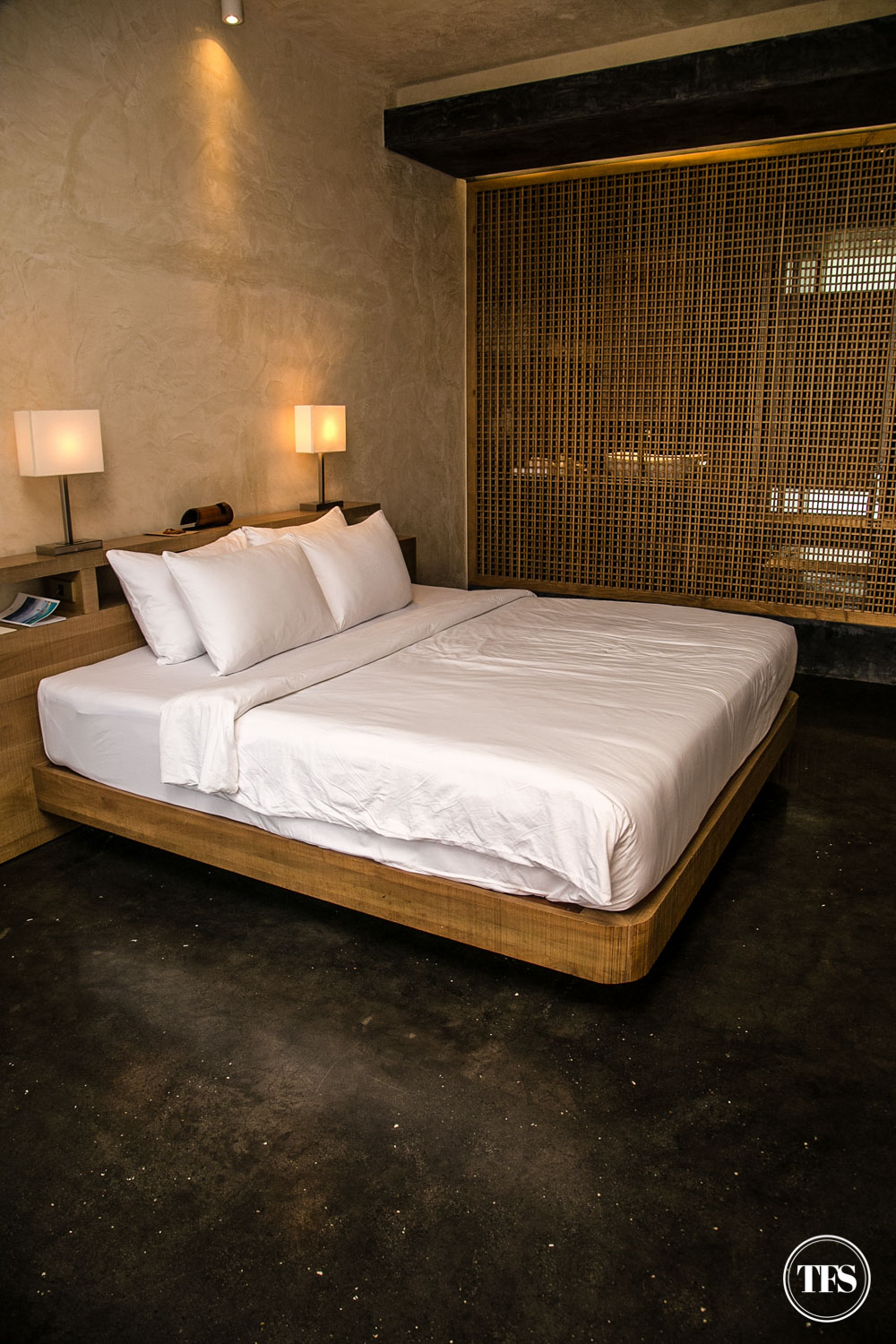 Wow! That was my first expression once I stepped inside the Junior Suite Room. It looked to me like a spacious bachelor's pad with minimalist and industrial interior design. I had the comfy bed all for myself. Sing with me… "All by myself, don't wanna be, all by myself!" Hahaha! Correction, I don't mind lying down on that bed all by myself. The bed with fluffy pillows and comforter gave me relaxation for 3 days. And really, it feels like a luxurious sleep.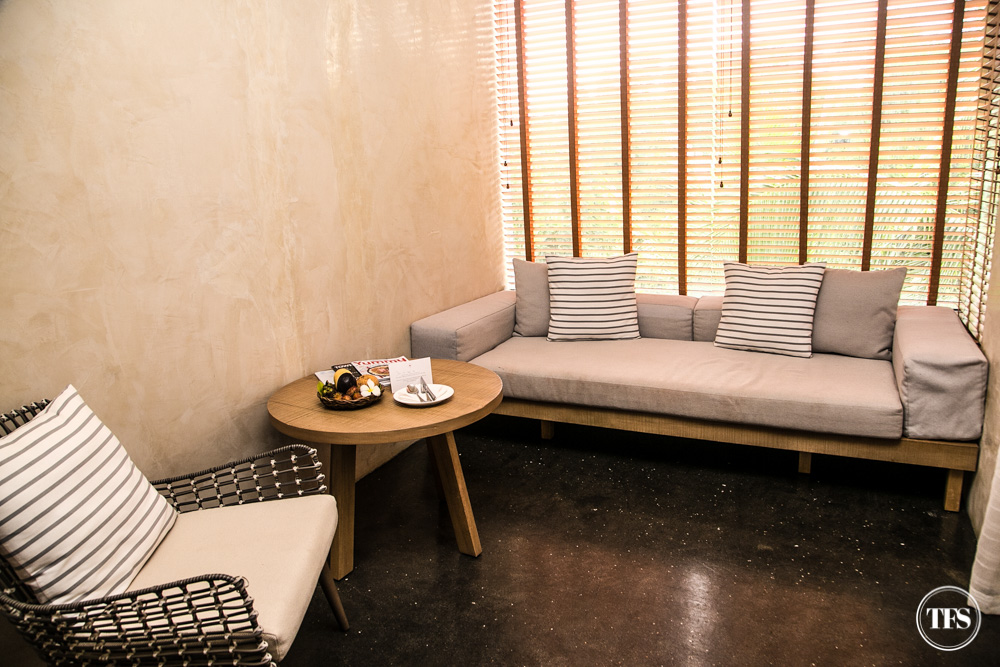 A lounge on one side where I found my basket of welcome fruits from Amorita Resort. I can actually run around this room because it was that huge for one, or even two!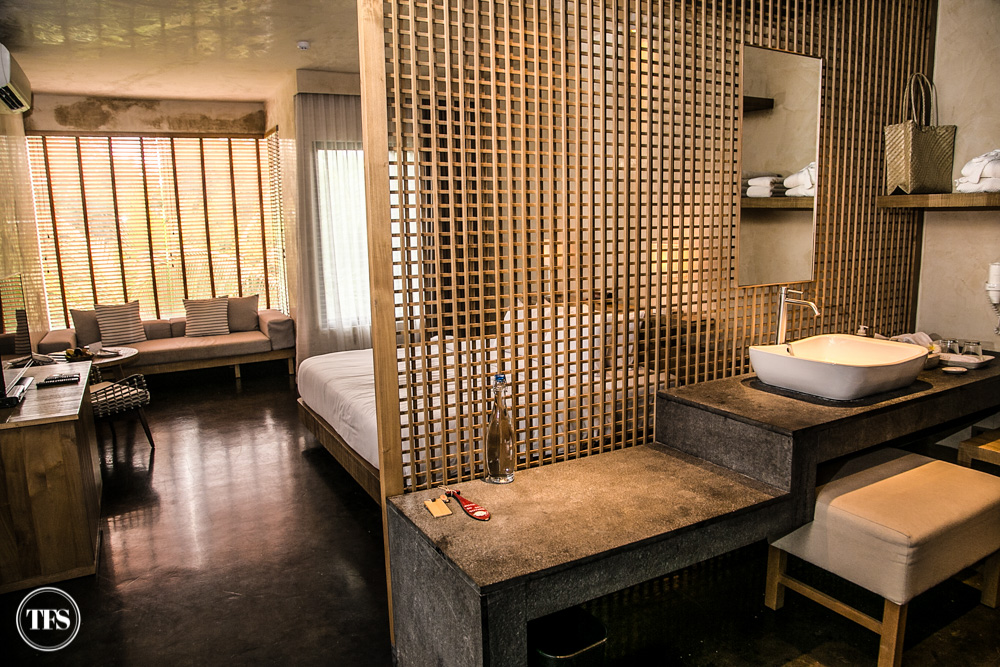 The bedroom and the bathroom is separated by a wooden divider. In the bathroom area, the shower and the toilet are also divided into two rooms.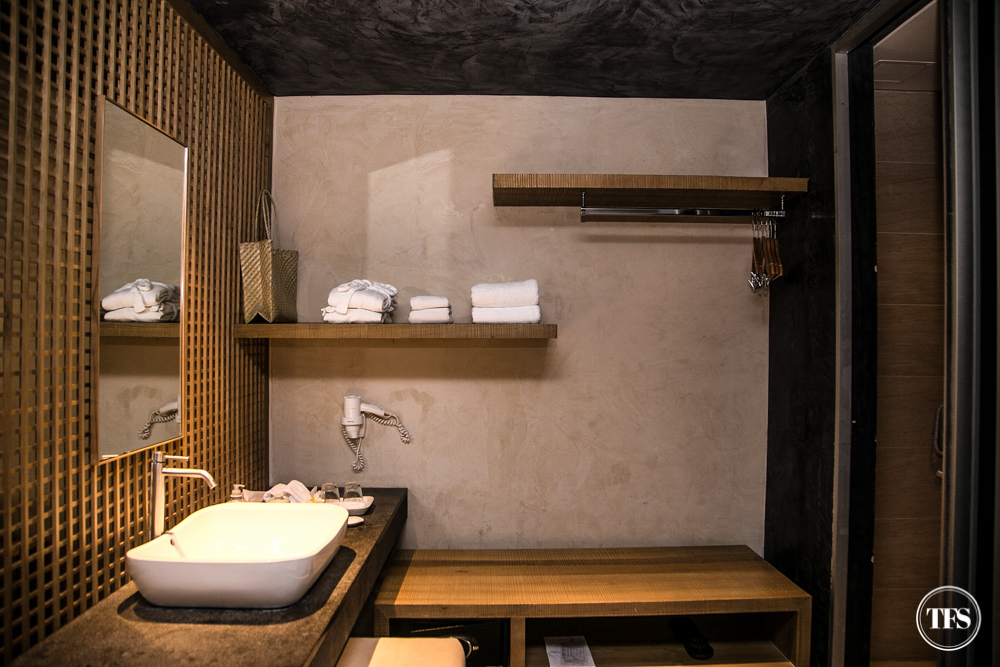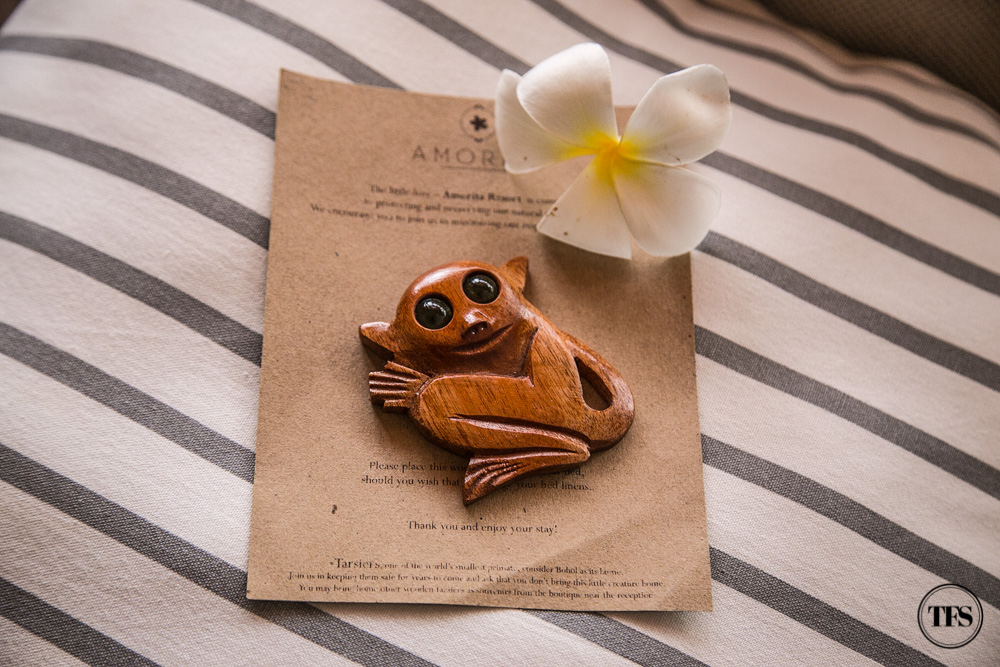 Every guest needs the following room amenities: flat-screen cable TV, individually controlled air-conditioning unit, tea and coffee, water, mini bar, in-room safety deposit vault, rainfall shower, organic soap and shampoo, toothbrush and toothpaste, towel, rubber slippers and what I like the most is the native bag to carry when you're at the beach. And of course, how can I forget, the complimentary Wi-Fi access!
In this resort, I appreciate their twice-daily housekeeping services. No wonder the freshness and cleanliness of the rooms are maintained.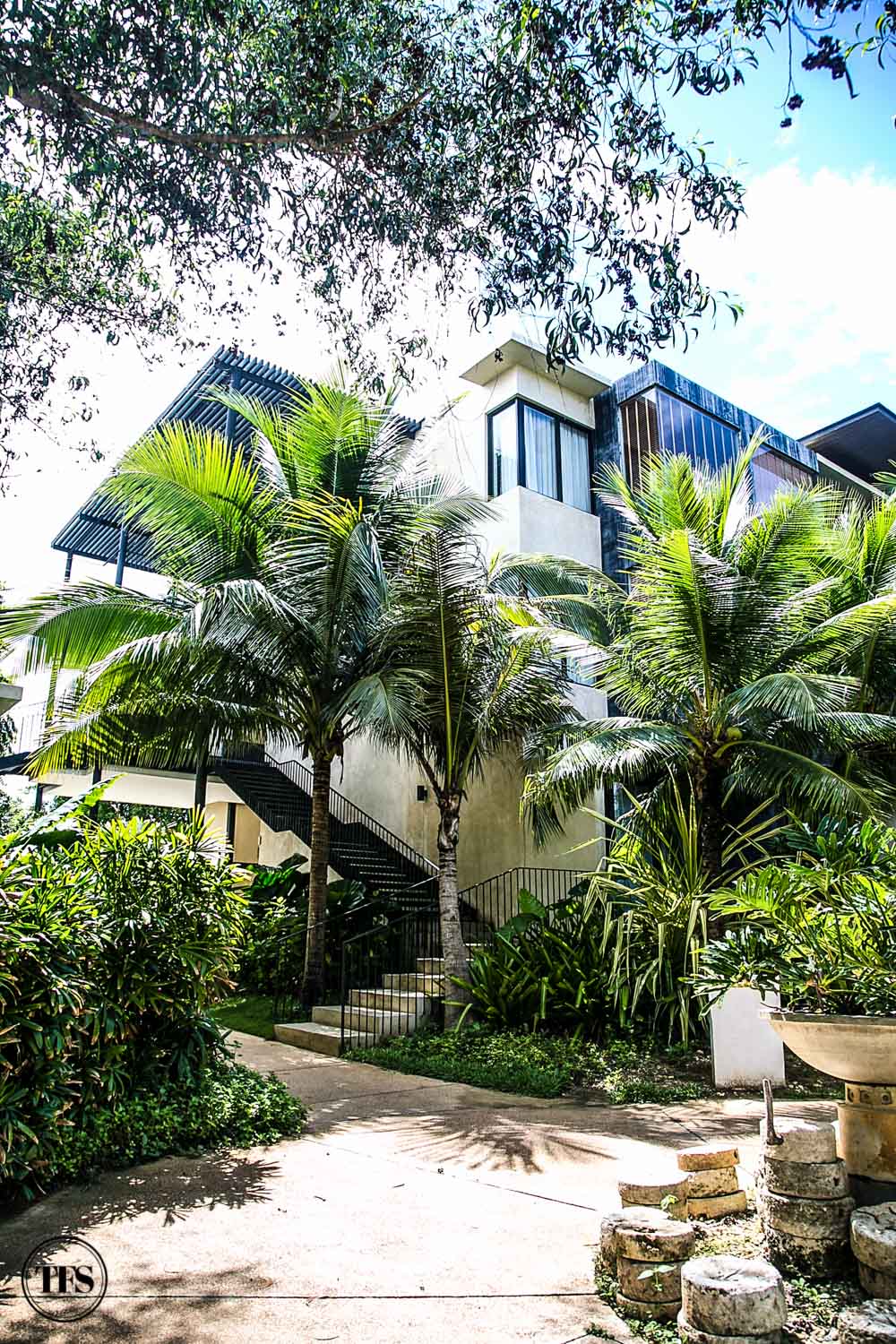 The Food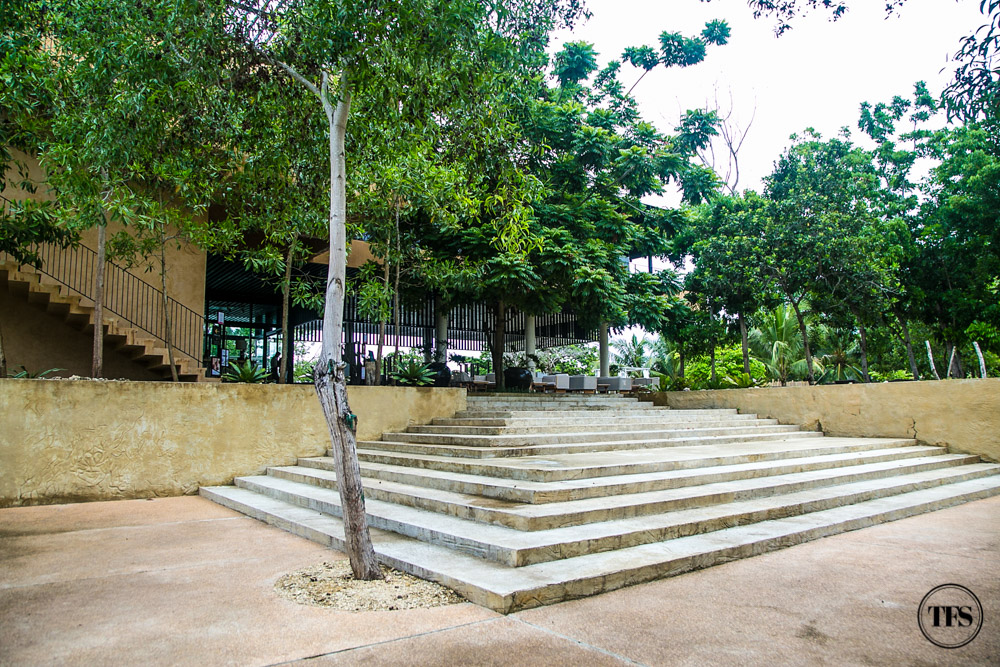 Where my heart is, food! A vacation will be counted as a pleasurable one when the food is satisfying. In Amorita Resort, you can count on their 2 dining restaurants – Saffron Restaurant and Tomar Tapas x Bar.
Saffron Restaurant
For a taste of Boholano heritage dishes, international cuisines and Filipino cuisine, Saffron Restaurant has to be the place for your breakfast, lunch or dinner. You don't need to step out of Amorita's vicinity for a decent meal. Their all-day dining menu, developed by Chef Paeng Ongchiong, is seriously therapeutic to the palate.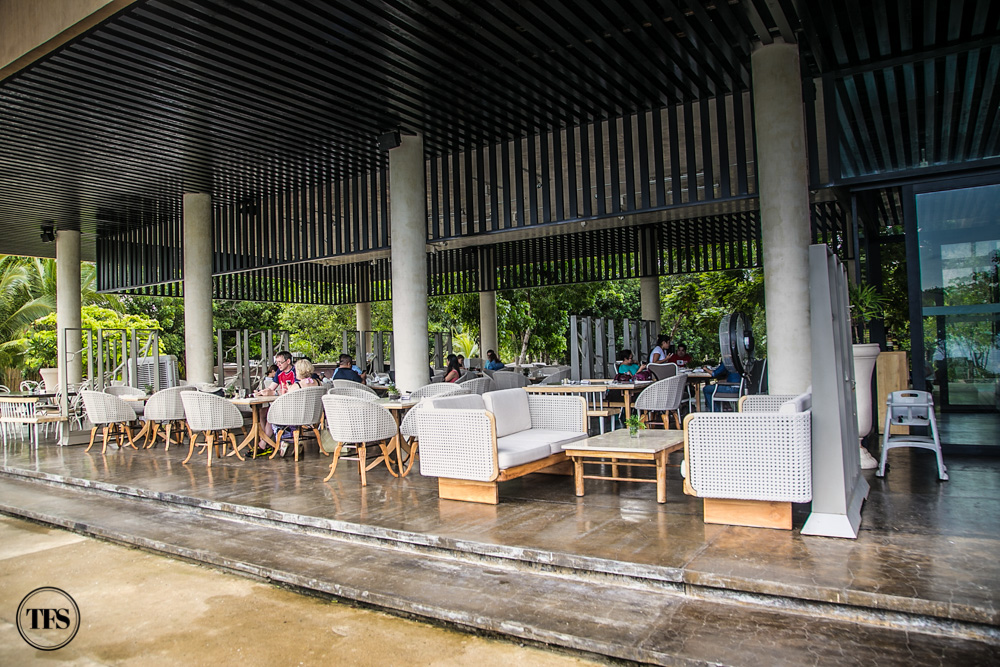 A winning spot to dine with a view of the pool and Bohol sea.
Grilled tender pork ribs glazed in BBQ Pit sauce or Shiner Bock BBQ sauce. Baby Back Ribs is good for sharing  and served with house made coleslaw and grilled corn on a cob.
I'm still fantasizing on this Chicken Binakol. Clear chicken soup made from coconut water and aromatics served with slow poached chicken, green papaya, young shredded coconut and malunggay leaves.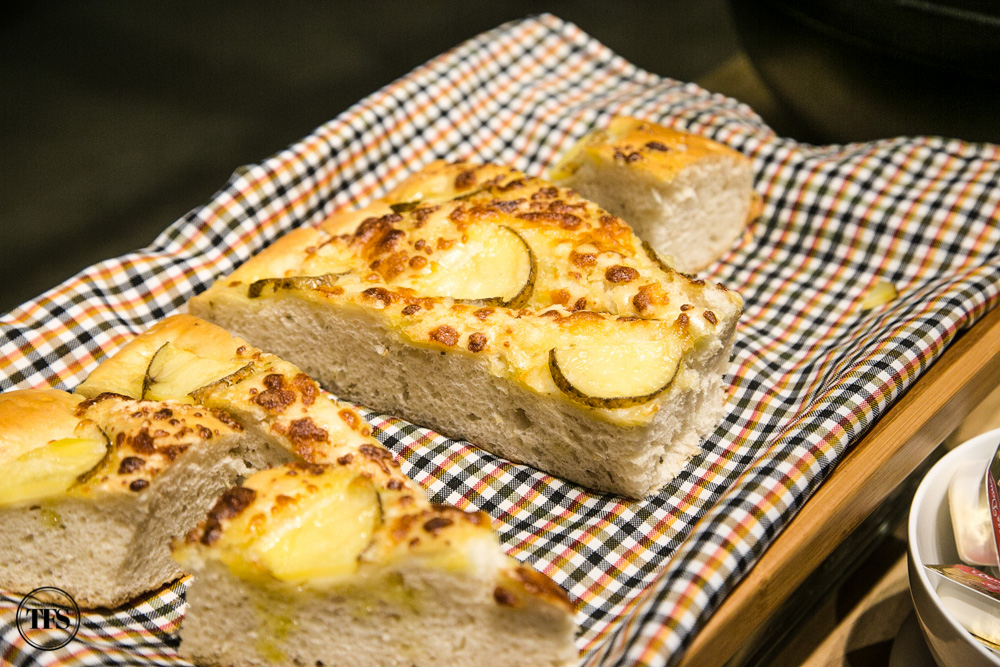 For a time, I've been crushing on this Sisig Quesadilla. Thrice cooked pork marinated in soy and calamansi, wrapped by the freshly-made tortilla. Also with toasted chorizo de bohol, mozzarella, kesong puti served alongside salsa fresca and sukang pinakurat.
This Turon shouldn't be underestimated. A Boholano style with a potion that tempts people like me to indulge more, has special peanut cookies inside, aside from banana and stewed jackfruit. This addicting Filipino treat is served with homemade ice cream and salted caramel drizzle.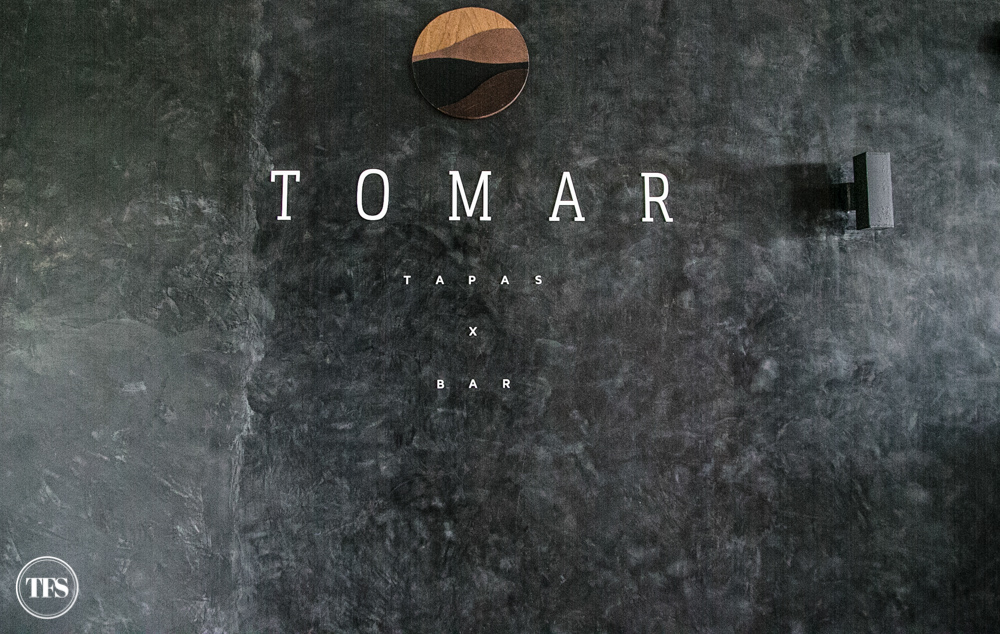 Tomar Tapas x Bar
Took the stairs up to the 2nd floor above Saffron Restaurant, I found Tomar Tapas x Bar. Together with my fellow food/travel bloggers, we attended the launch of AirAsia and Sunnies Studios' partnership. Now, you can find selected Sunnies sunglasses in all their in-flight store.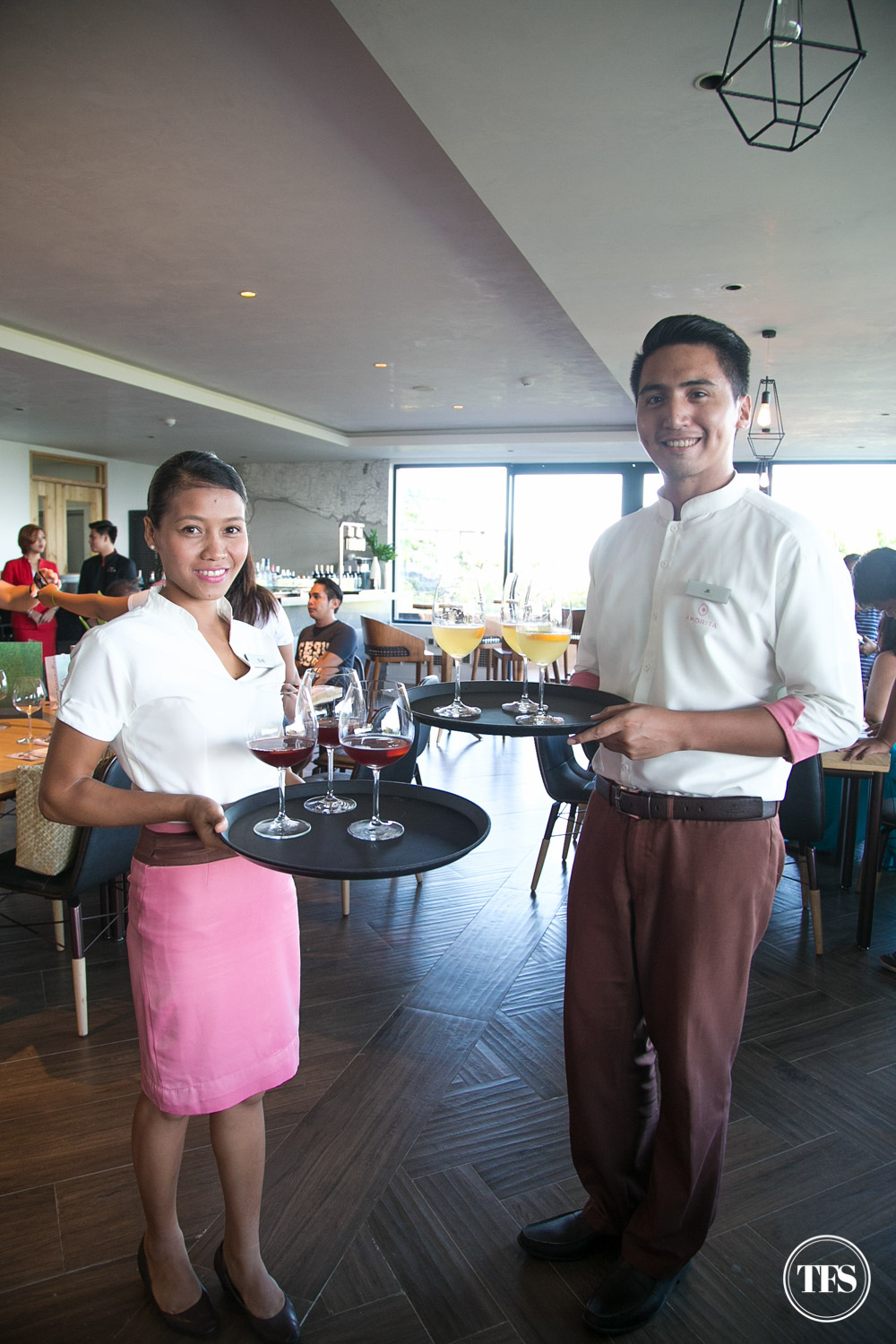 Inside the Spanish restaurant, I was welcomed by the courteous servers carrying glasses of Sangria and the modern interiors fitting a more sophisticated dining experience.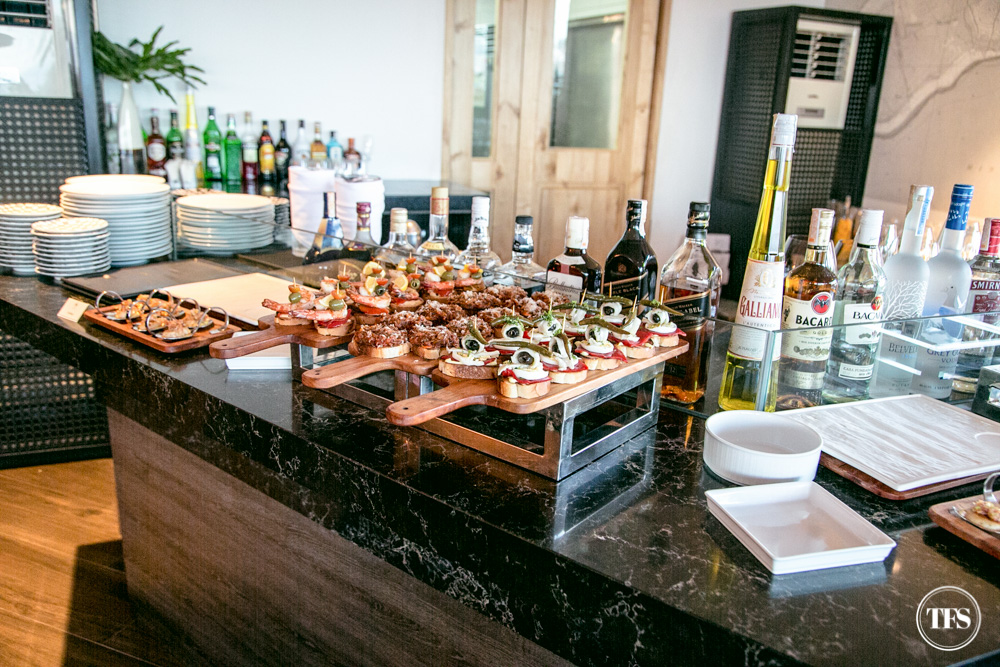 Gorgeous tapas spread!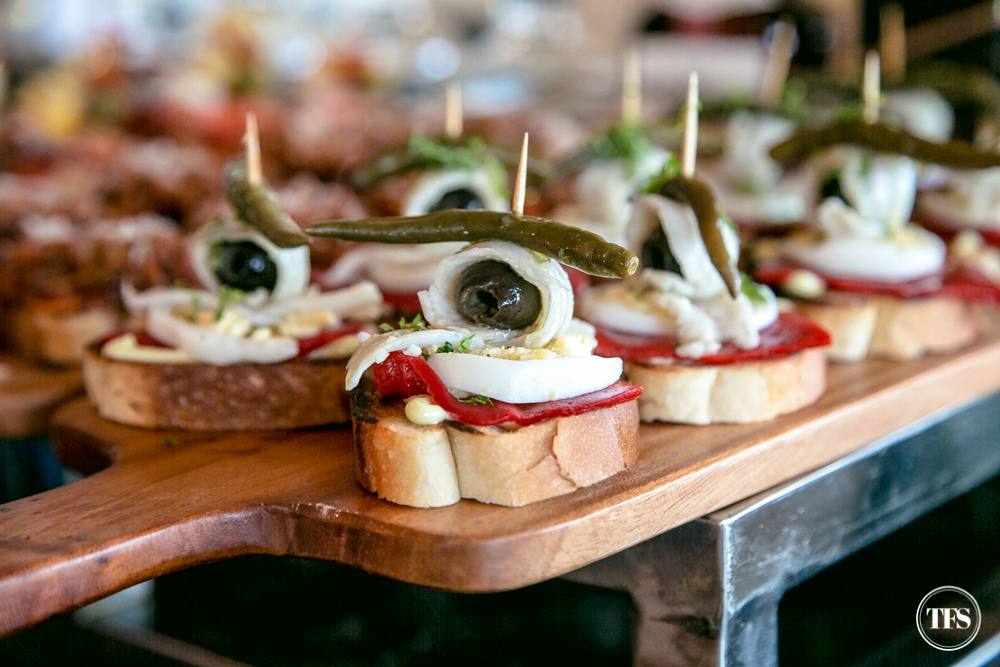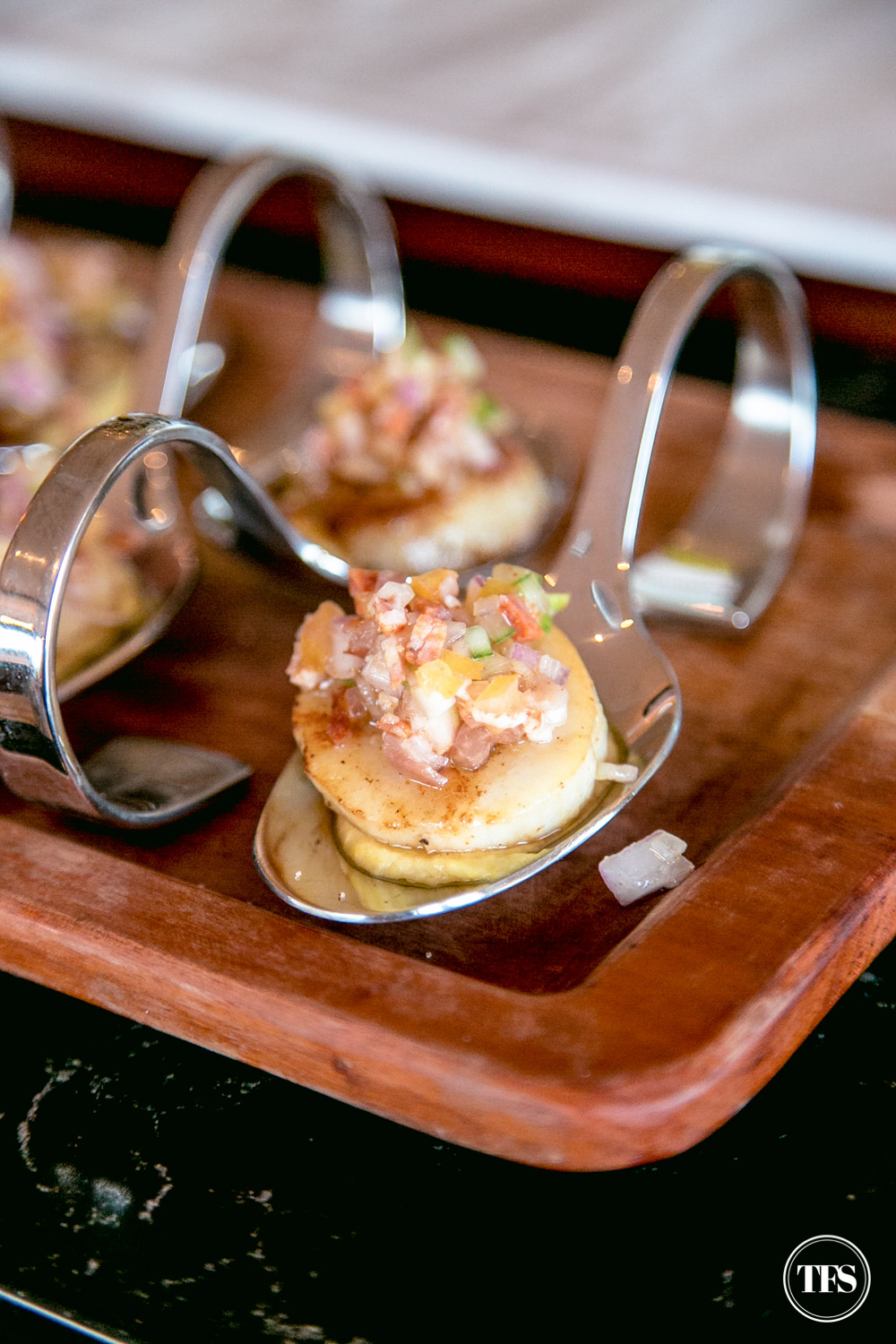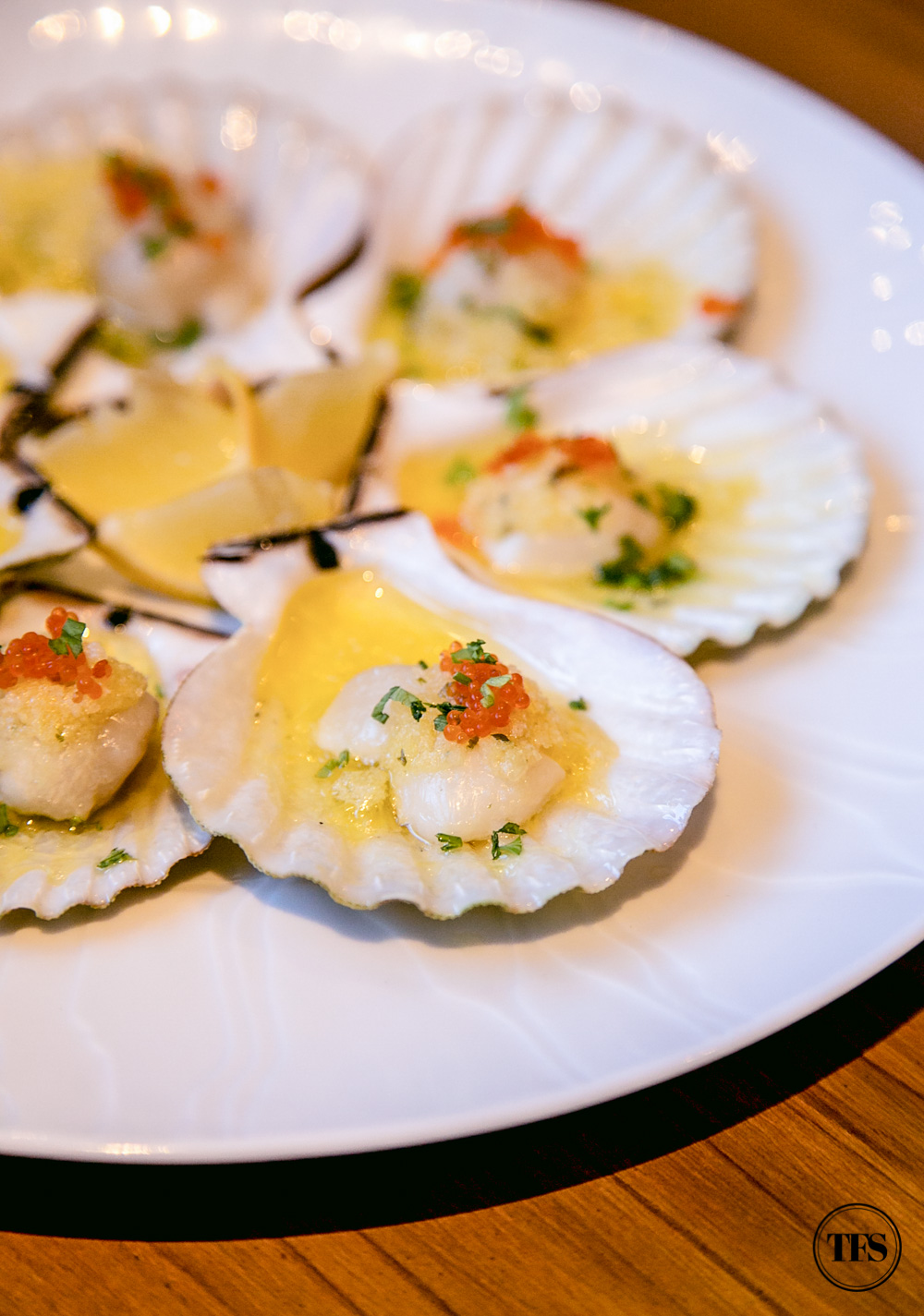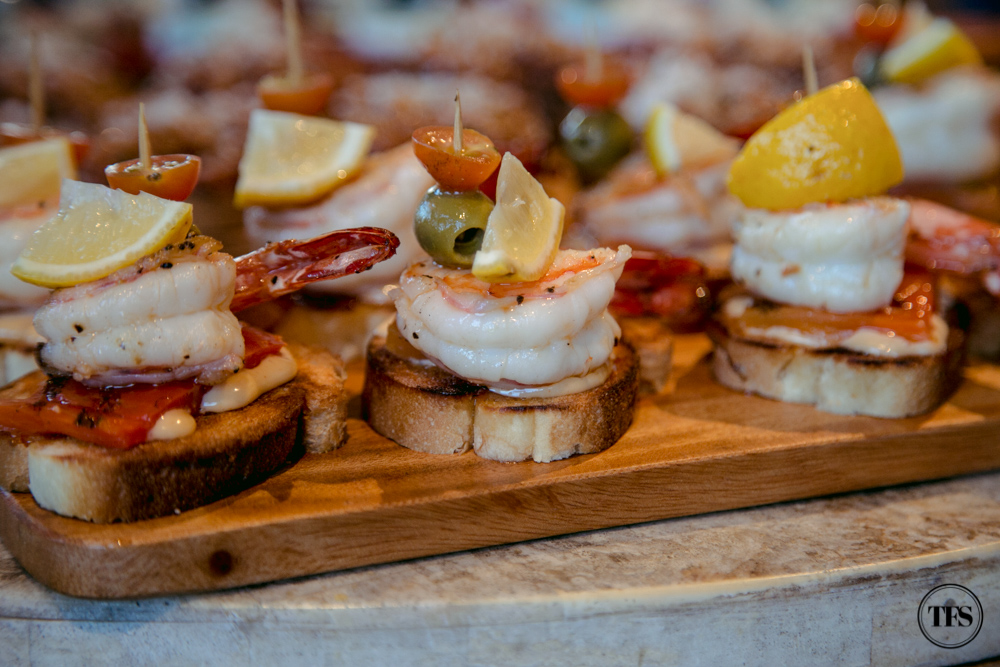 The quality of these tapas weren't expected in an island far away from the metro. For a moment, I wished they open Tomar somewhere in Manila and I'd probably hang there with O like titas and titos of Manila. Haha!
Everything served to us by Tomar were worth talking about. Yes, they're all fantastic and muy delicioso! Each time I walked to get a plate of paella, I could hear my tastebuds asking me to go back for more. Both Paella Valenciana and Paella Negra are masterpieces on their own!
The Activities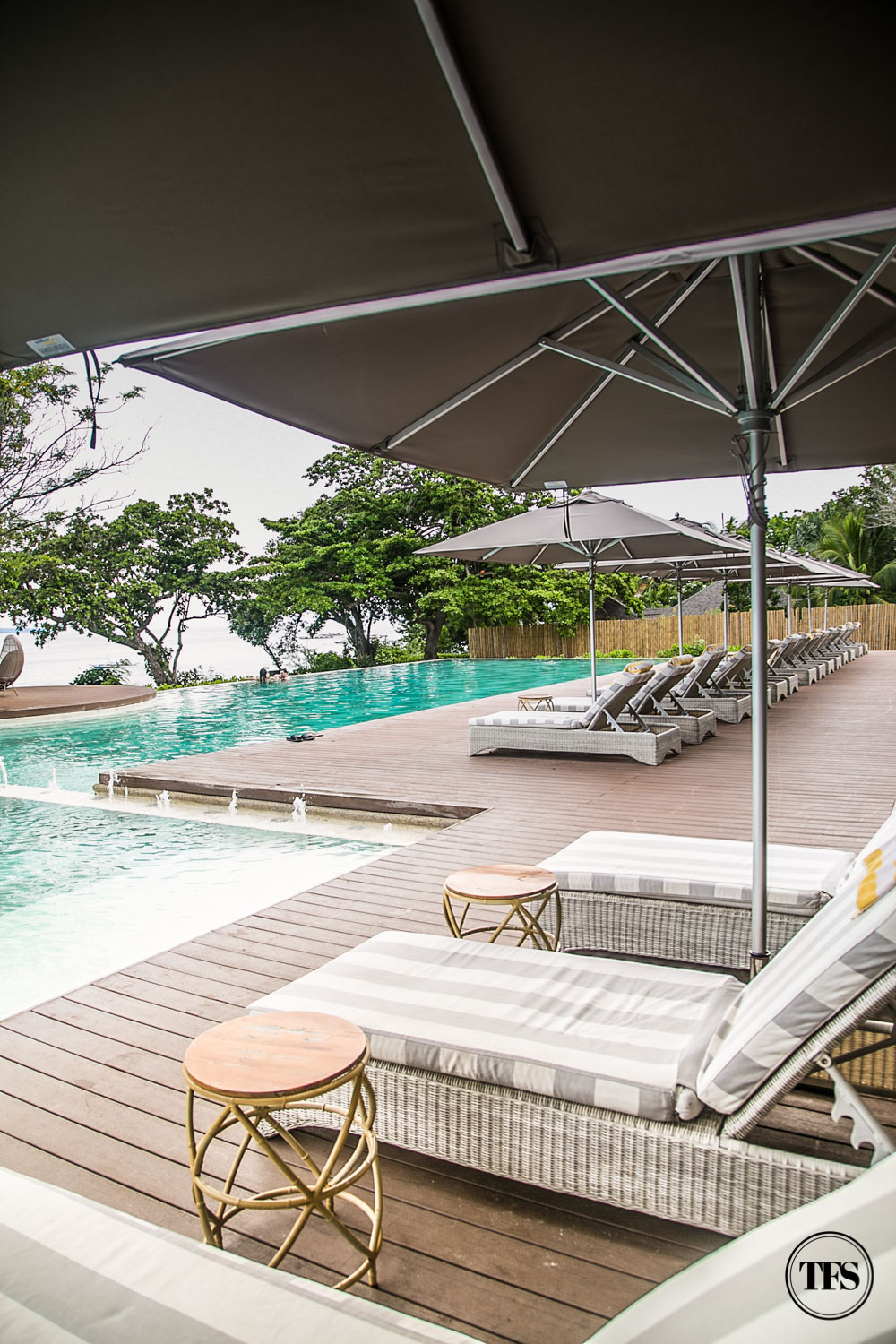 Swimming Pool
First obvious activity at Amorita is swimming! How can you not fall in love with Amorita's poolside azure view? It's not enough to just sit and stare, the next move is to jump to the kiddie and adult-friendly pool. I have to be honest. I missed my family, especially O, while I was lounging by the poolside.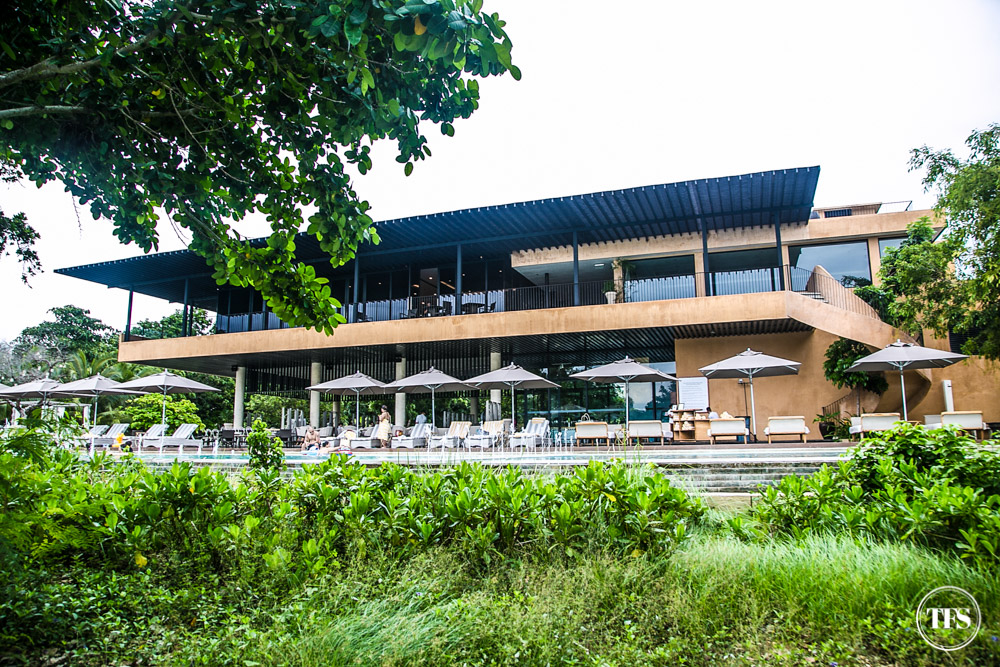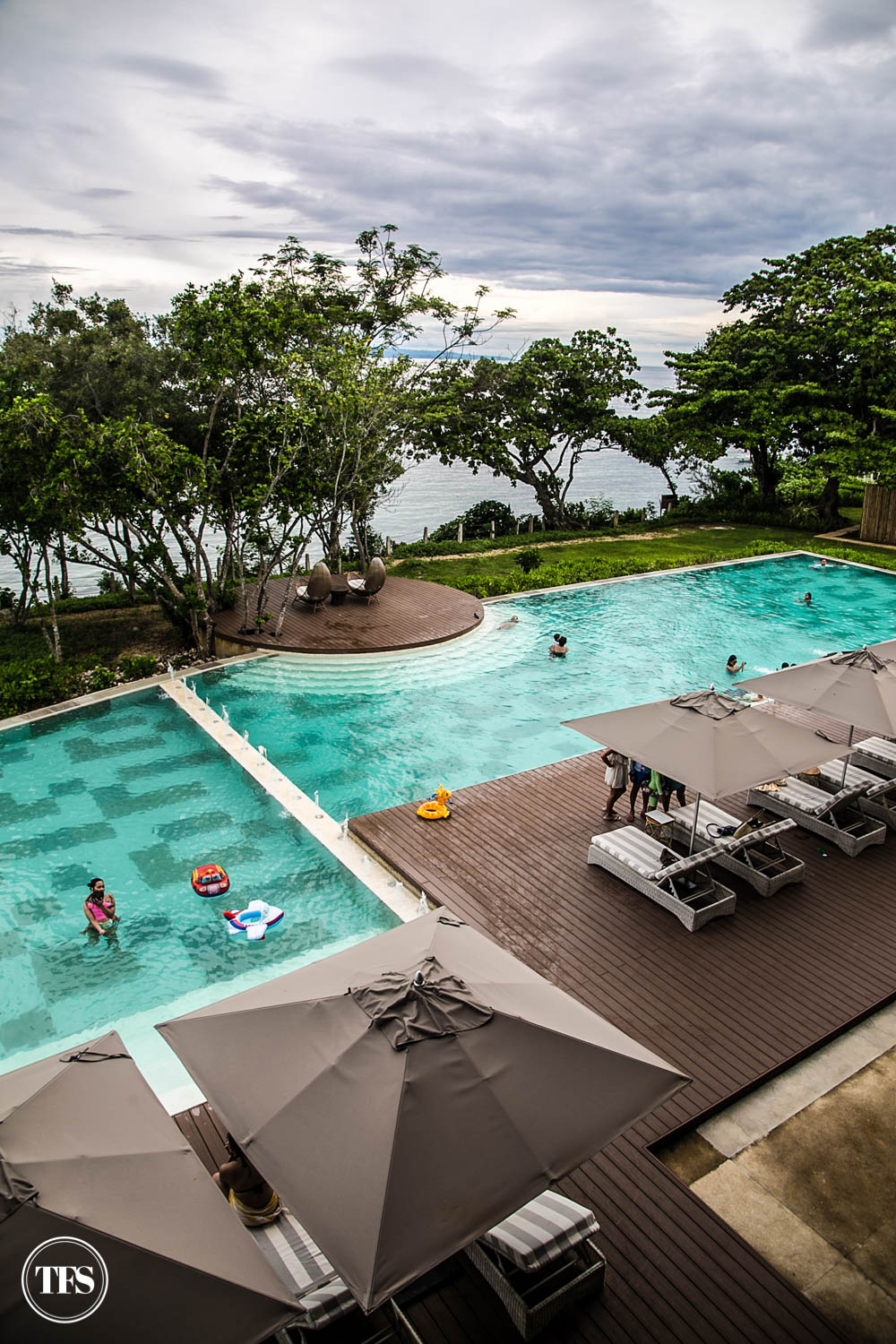 I loved the view from the second floor. The vibrant colors of our nature is one of the priceless photos our eyes can capture.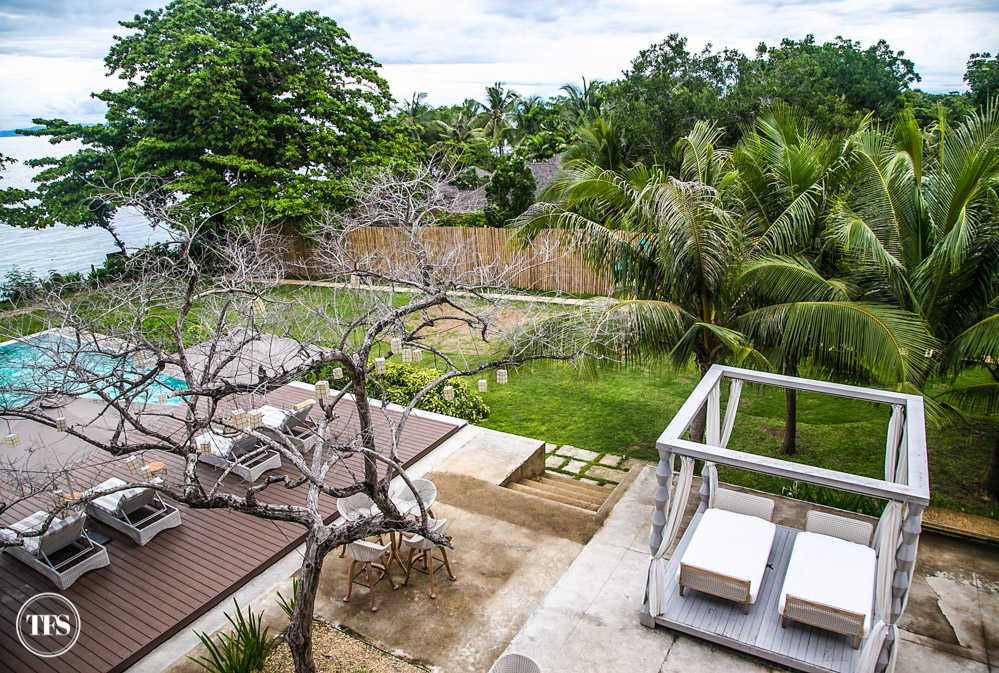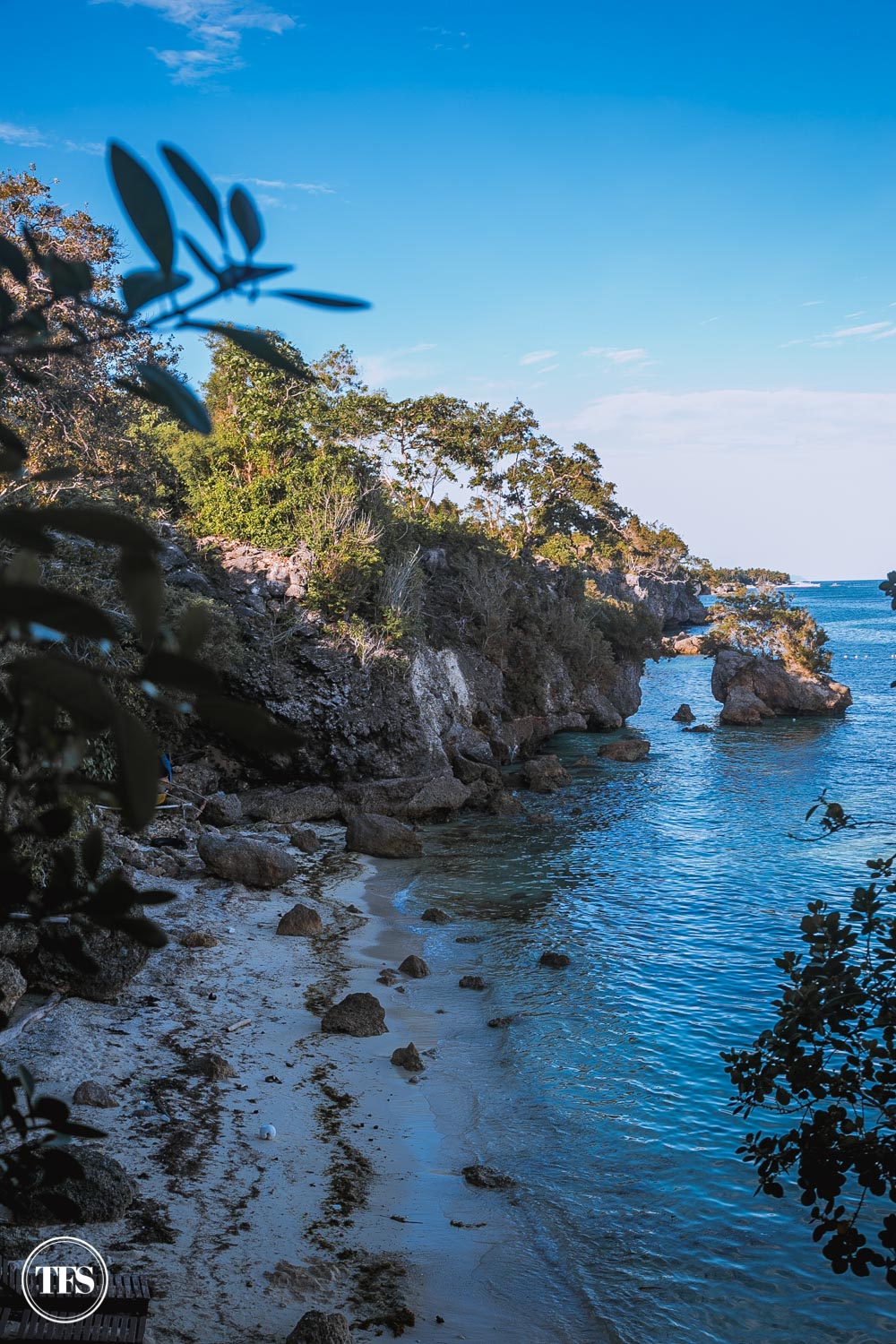 Private Beach
If you don't want to blend in with the crowd and prefer privacy while you swim, the Private Beach of Amorita is the closest you can get. Exclusive for Amorita guests only unlike other resorts with shared beachfront. This is the kind of beach honeymooners and celebrities would love. And, it's my favorite part of the resort! I could stay in this sanctuary all day. Besides, it was a struggle for me to stop taking photos of this view. I just couldn't take my eyes off this relaxing view.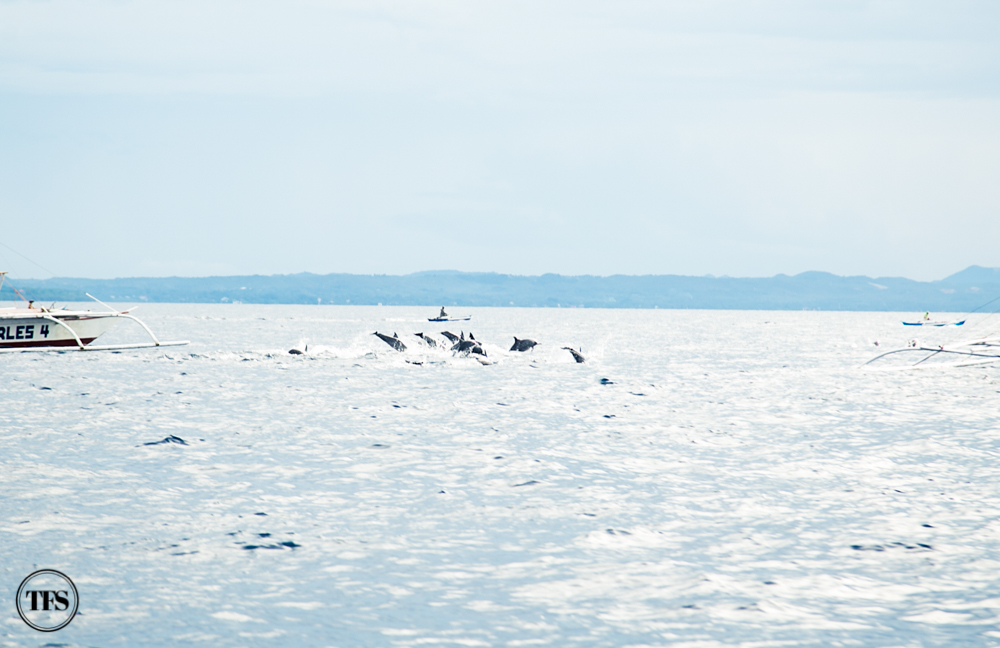 Dolphin Watching
Amorita Resort offers packaged island tours and activities for their guests.
On our 2nd day, we woke up early, 5 in the morning, just to catch the dolphins show off around us. Parents would love this type of activity for their children. Connecting to nature like an encounter with the dolphins is a must-try activity when you're in Bohol. Whenever someone comes from a trip from Bohol, I'd always ask the person if he/she tried waking up early for the dolphins. Because this is a view worth waking up to!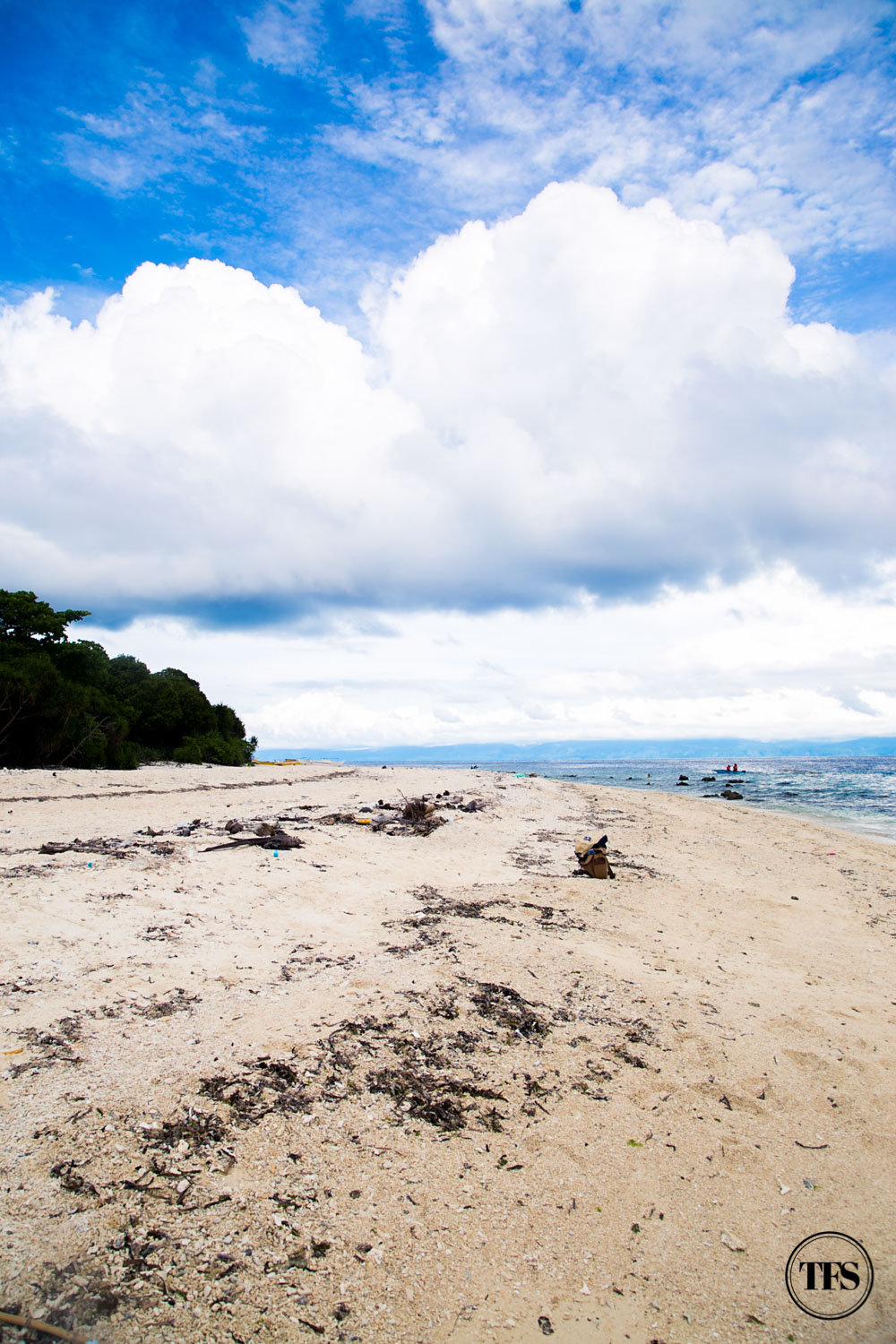 Balicasag Island
After watching the dolphins, we were brought to Balicasag Island for more activities. Meet the underwater world and snorkel at the other side of the island. Or, you may choose to enjoy the clear water of the beach.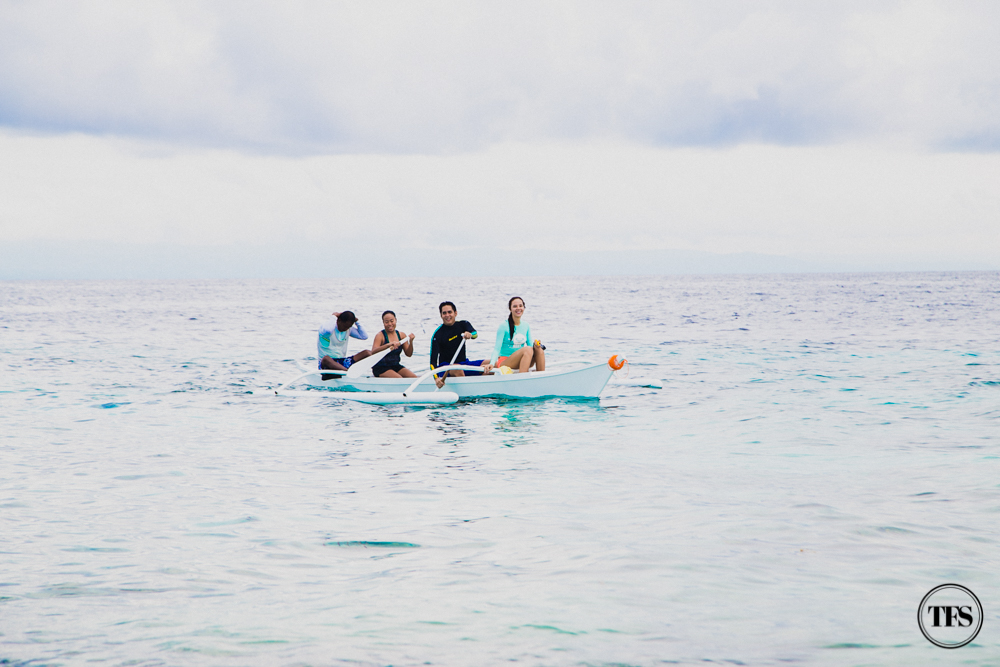 Travel bloggers' happy faces after snorkeling.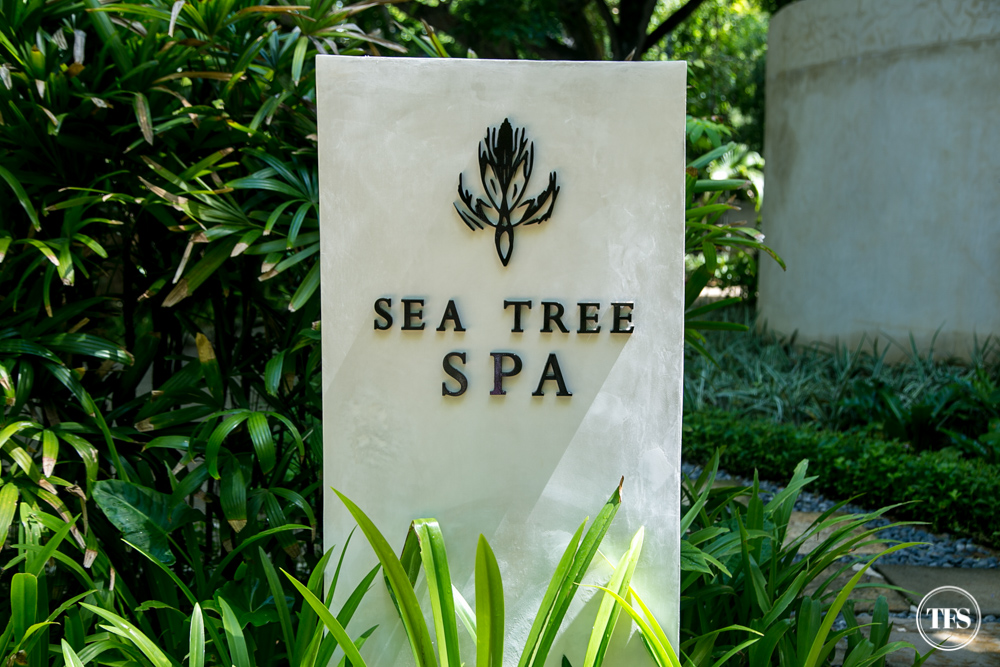 Sea Tree Spa Massage
To define what rest and relaxation really is, massage treatments from Sea Tree Spa is something you cannot skip at the resort. You can either schedule your massage inside the spa or inside your room. I had my full body massage inside the room an hour before I planned to sleep.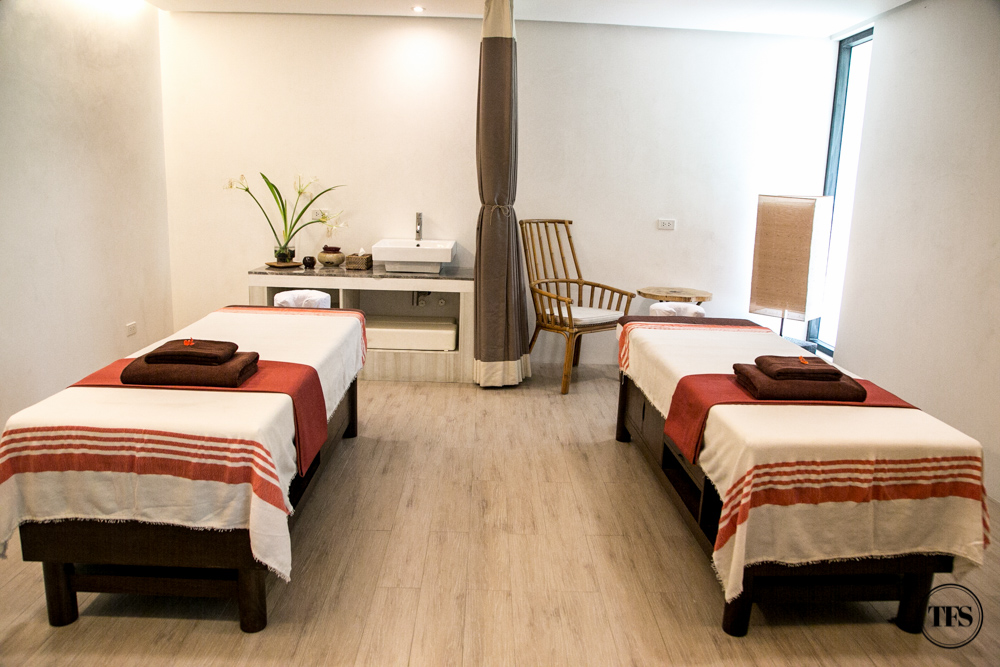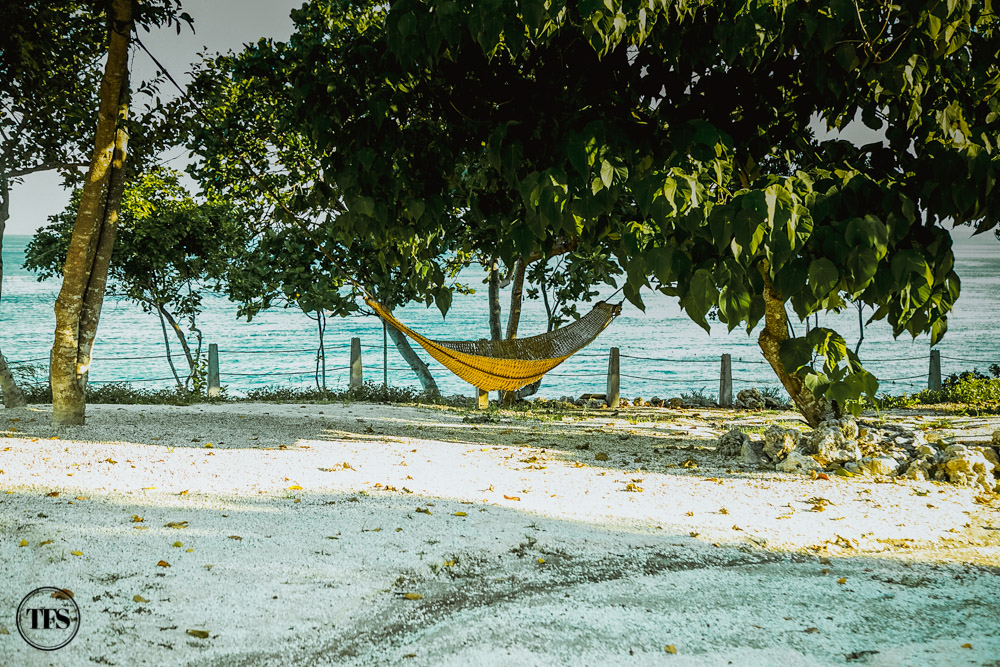 I cannot find anything I don't like about Amorita Resort. It surpassed my expectations! As a whole, my body was well-rested and completely satisfied with their rooms, facilities, food and services. Truly world-class in all aspects and exceptional comfort for every guest. I'm now sold out to why it has been the #1 resort in Bohol!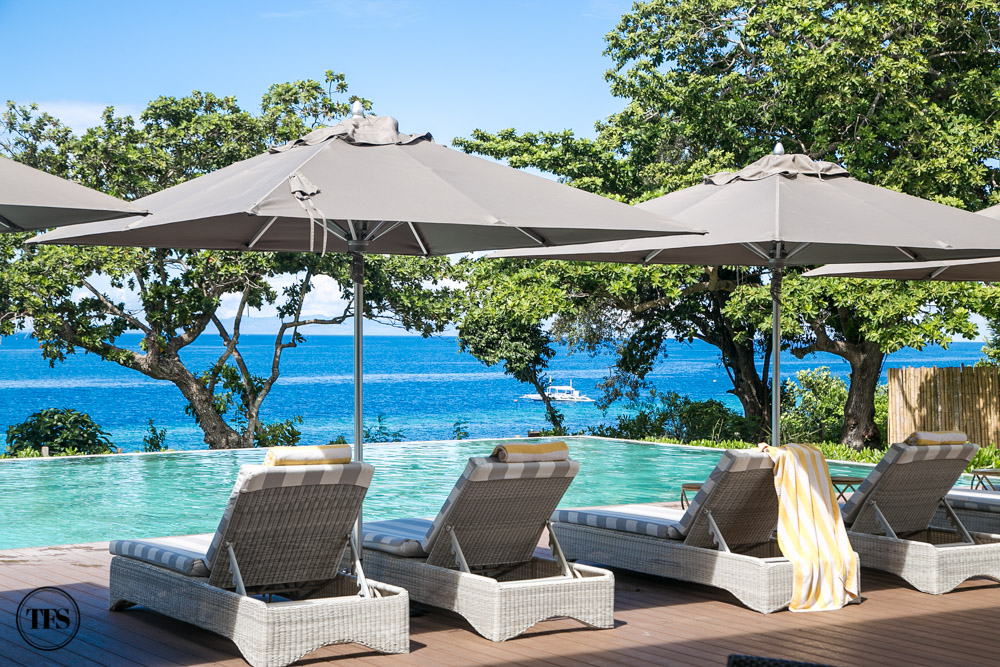 What do you think of Amorita Resort in Panglao Island, Bohol?
Share with me your thoughts!
Stay updated and Subscribe to The Food Scout for Free!
Pray, Eat and Love.
Cheers,
The Food Scout 
---
Location: #1 Ester A. Lim Drive, Brgy. Tawala, Alona Beach, Panglao Island Bohol, Philippines
Contact: (+63 38) 502-9002 / (+63 917) 726-4526
Website: http://www.amoritaresort.com/
Facebook: https://www.facebook.com/AmoritaResort