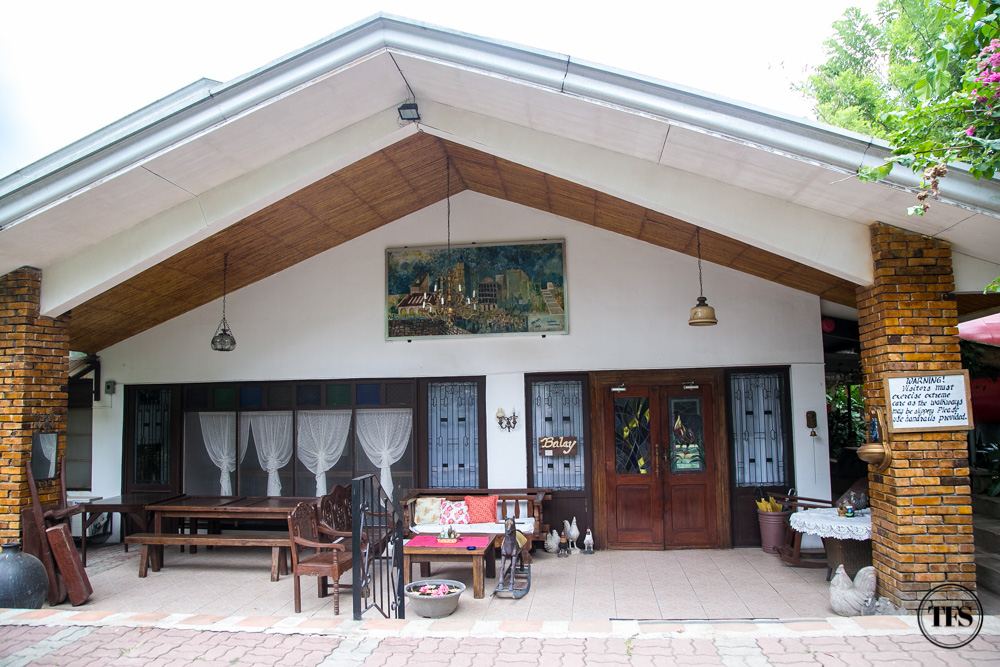 On the same days Reine and I stayed at Wilson's Place in Tagaytay, we found time to spend our noon at its sister Bed & Breakfast place named Balay Indang. From Wilson's Place, we took a car ride for about 10 minutes to Indang Cavite where Balay Indang is.
5 Things To Love About Balay Indang
1) The spacious and relaxing Scenery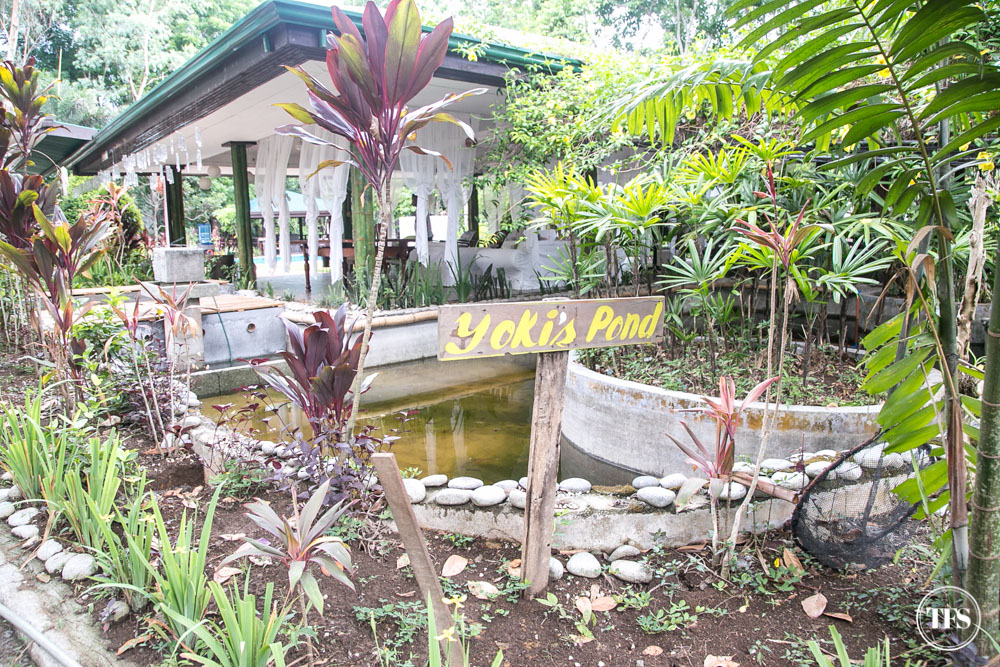 Balay Indang is dominated by greens, where garden lovers will find peace. There are several areas to meditate. Correcting myself, not several but almost anywhere you sit, except the dining area, it seems to be a meditation place for its quiant and relaxing environment.
I wish I stayed longer at Balay Indang. If I was still back in the corporate world and wanted to escape my office desk for a day, I'll probably find comfort in between the lush greens of Balay Indang.
You could also consider Balay Indangs for your special occasions and big functions like birthdays, anniversaries, company events or weddings. The romantic ambiance have been praised in several websites and magazines as an ideal venue for garden weddings. Enough of proposing at Sonya's Garden, you could propose at Balay Indang instead!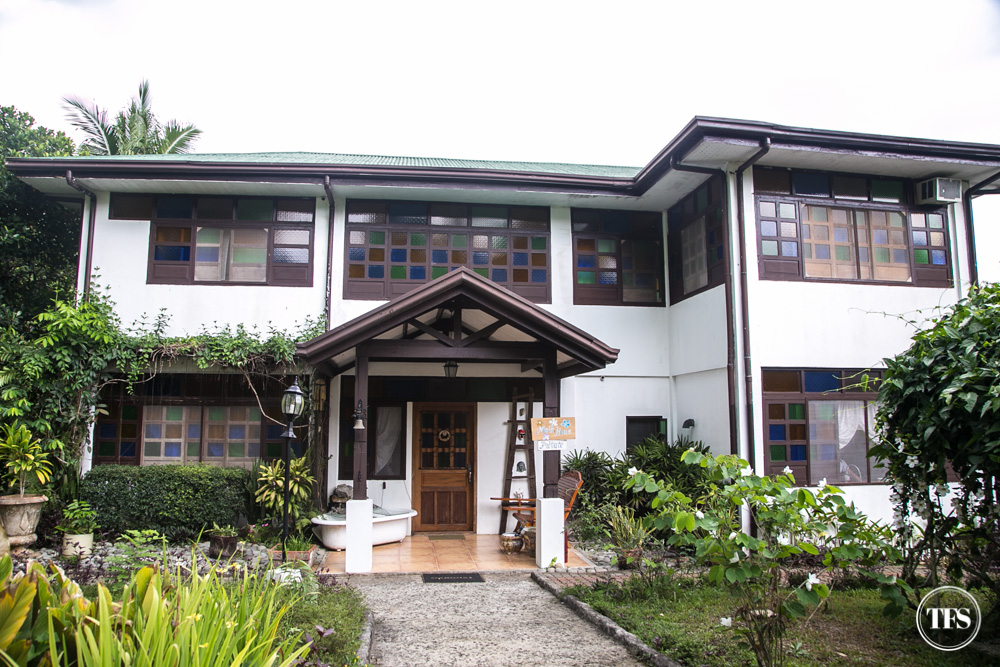 2) A place for all ages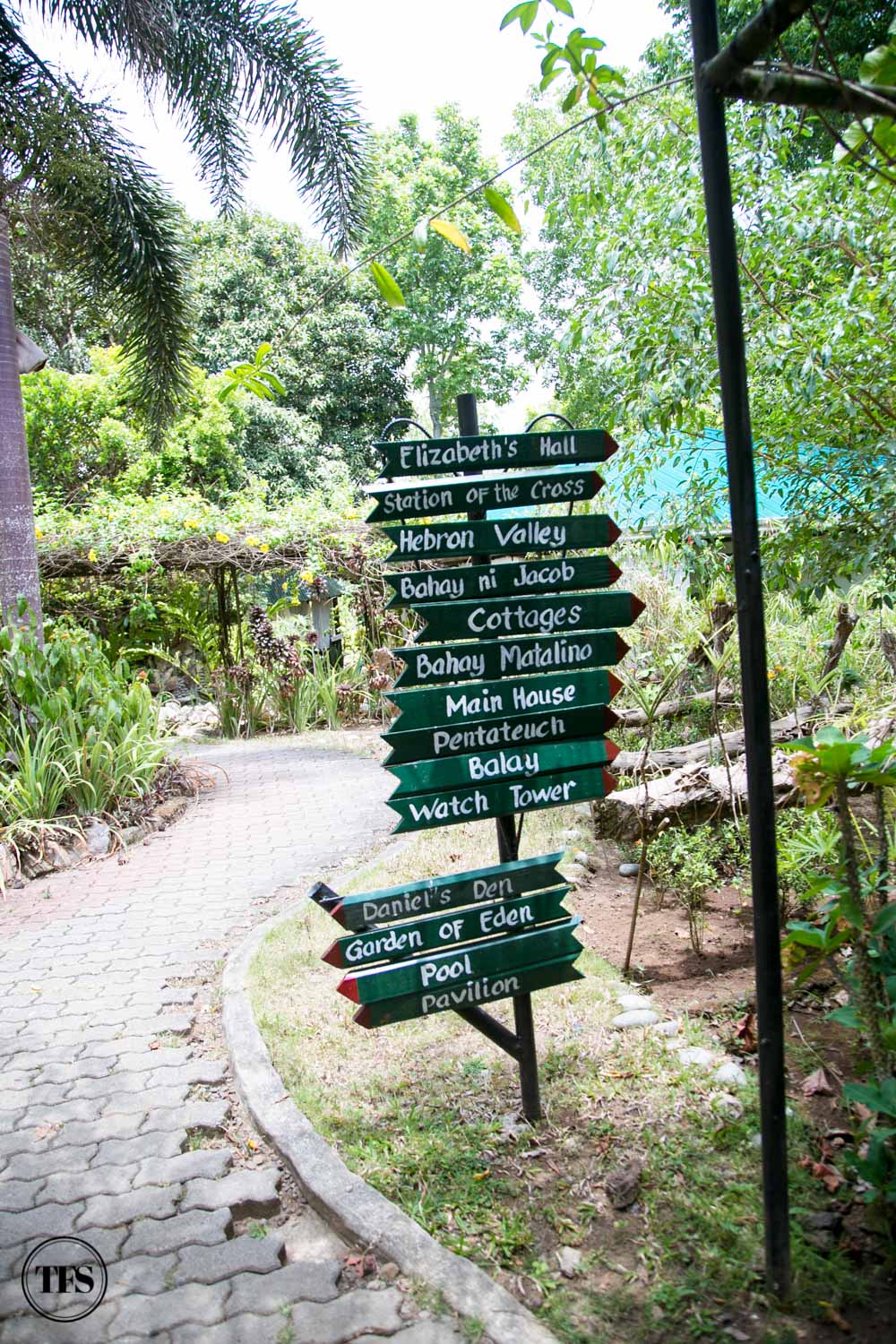 A family-friendly destination near Metro Manila, this place can accommodate as young as your baby and as old as your great granny. No discrimination! This is a place for all ages! Kids will absolutely hang by the rectangular-shaped pool area. When your kids see how wide the area is, I have a feeling they'll run around and play tag. Adults like us will enjoy exploring the whole vicinity, like visiting the Garden of Eden, having an afternoon break near Yoki's Pond  or savoring the atmosphere of a place like Balay Indang. For the religious, the Station of the Cross is an attraction you can't miss.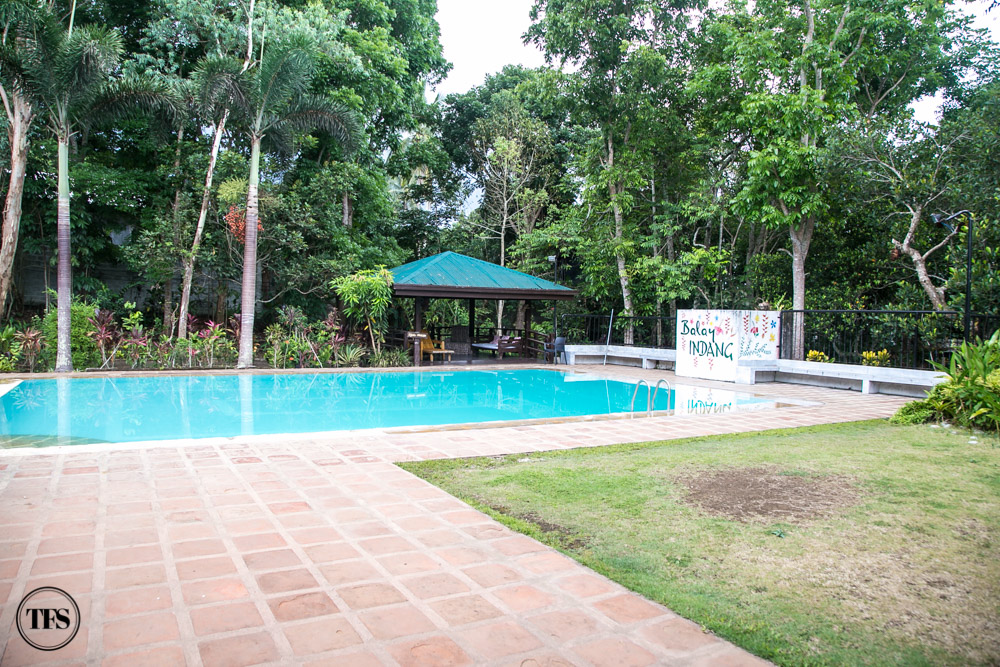 3) The Interiors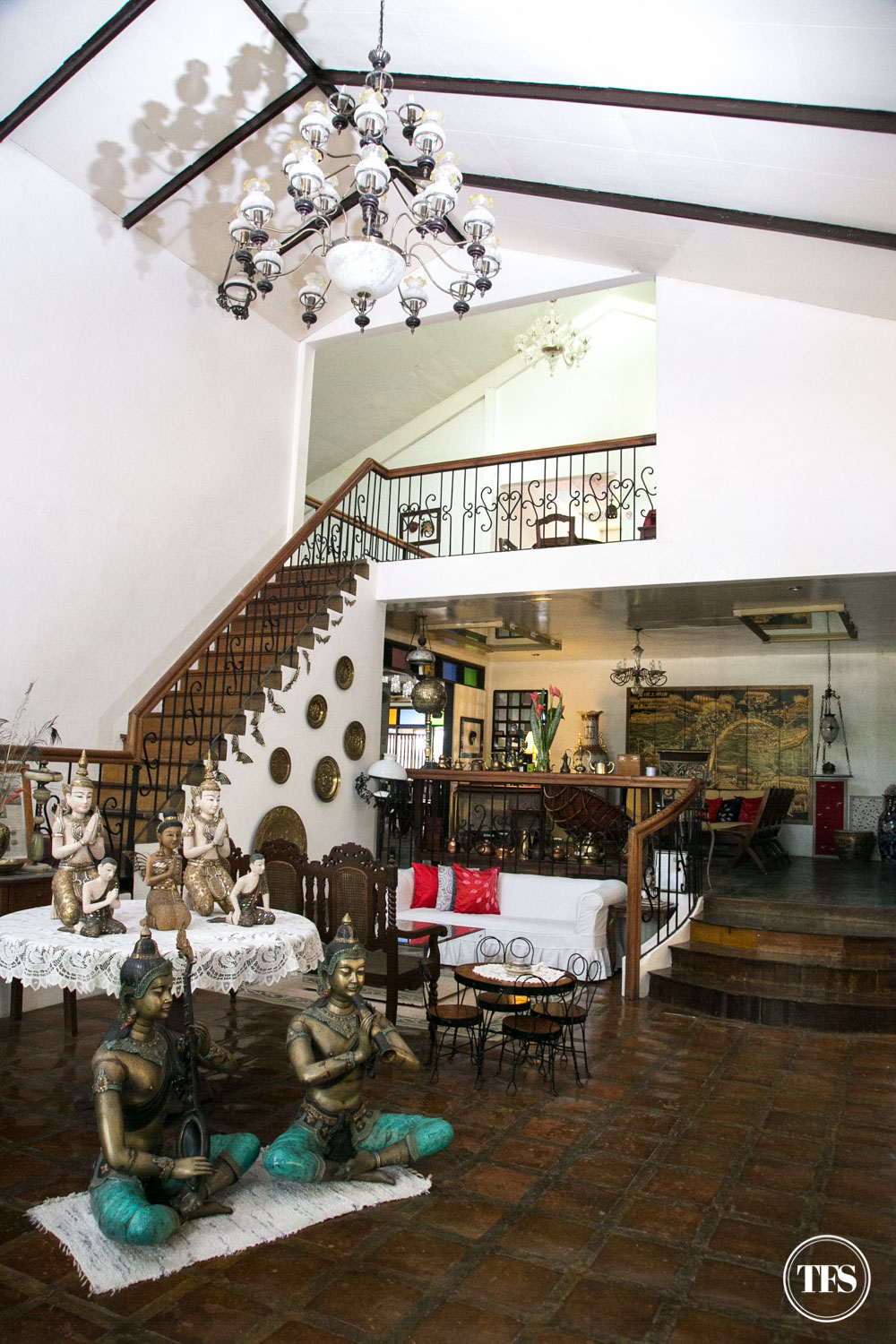 Inside the main house, where the rooms and dining area are, Reine and I halted for a moment just to appreciate how they planned and positioned the interiors of the house. I couldn't explain what theme Balay Indang's living room is trying to project. It is a mixture of antique collections with many figurines of different cultures, old Filipino and modern furnitures, cute little objects, and so much more. Altogether, it feels vintage and charming to look at.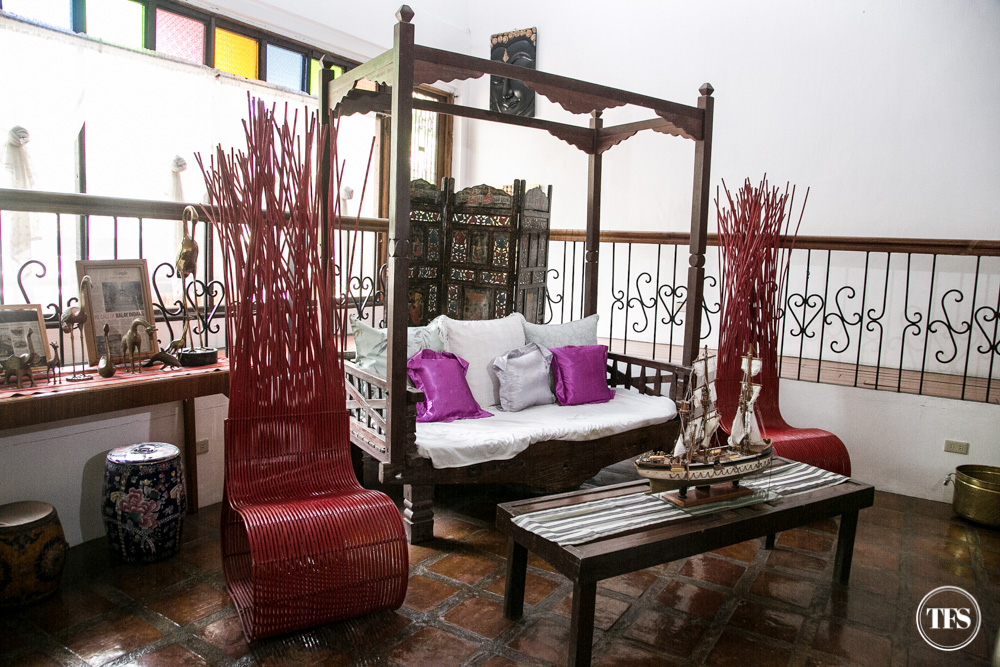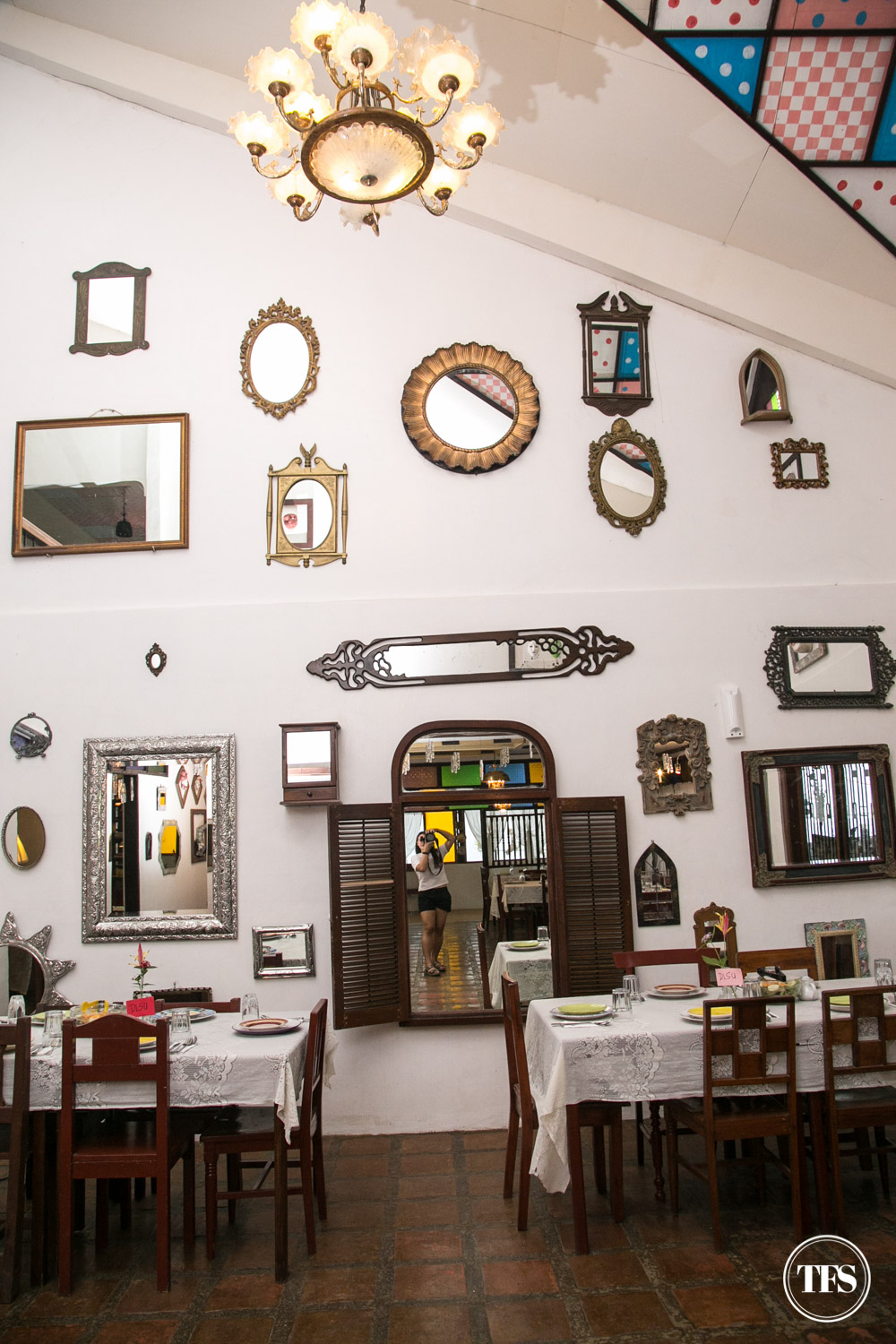 The dining area has a wall with different shapes of antique mirrors.
4) The Exclusivity
Balay Indang doesn't accept walk-ins to assure everyone who comes in has a seat. When we entered the gated compound, the guard asked us if we have a reservation before he let our car in. For the guests, you'll appreciate Balay Indang's exclusivity during your visit. You are sure to feel the tranquility of this place, without disturbing noise from too much people.
5) The Food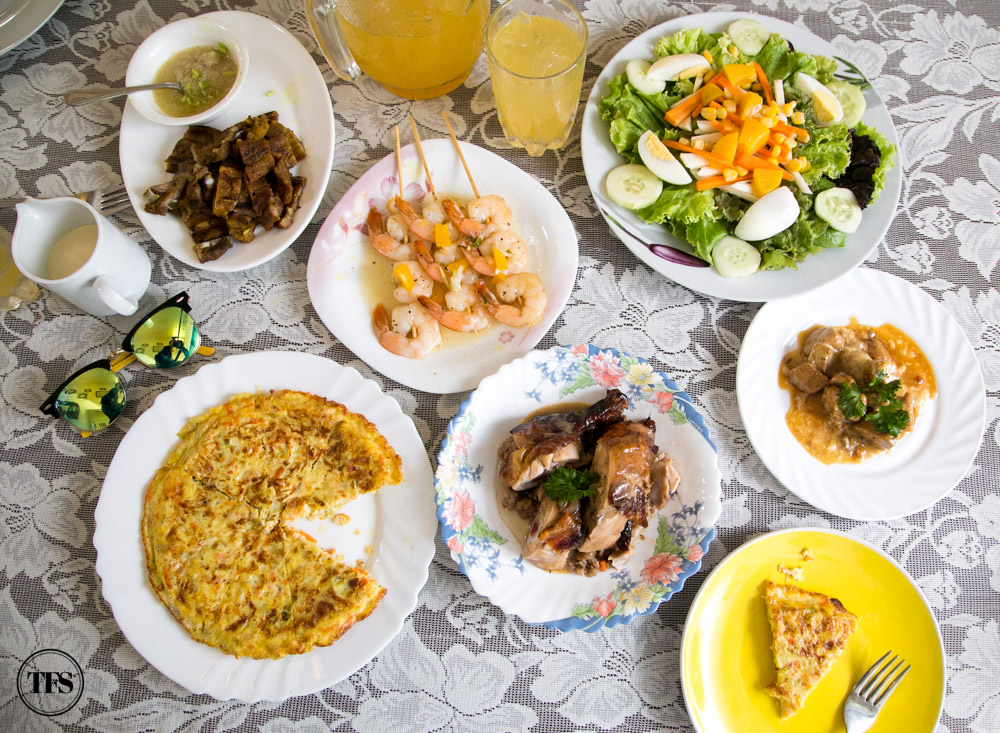 It's not enough that the place feels comfy and pretty. It should always be a complete package. In other words, food should be one good experience too! Fortunately, Balay Indang's international cuisine didn't fail our expectations. They serve sit-down buffet style food, where you don't need to stand all the time, fall in line for your food and walk around the hall. You can ask your servers to refill your plates. They serve all the dishes in serving-size plates and it's up to you which dishes you want to refill more. Even if we ate at Balay Indang for 2 consecutive days, we didn't eat the same dishes. There were similarly cooked dishes, but not exactly the same.
In a garden-themed bed & breakfast place, Fresh Garden Salad is the most suitable appetizer. The healthy environment, with greens everywhere, is so contagious that you want to eat anything healthy to keep up with the place.
Reine and I found our comfort food at Balay Indang, these Shrimp Kebabs!!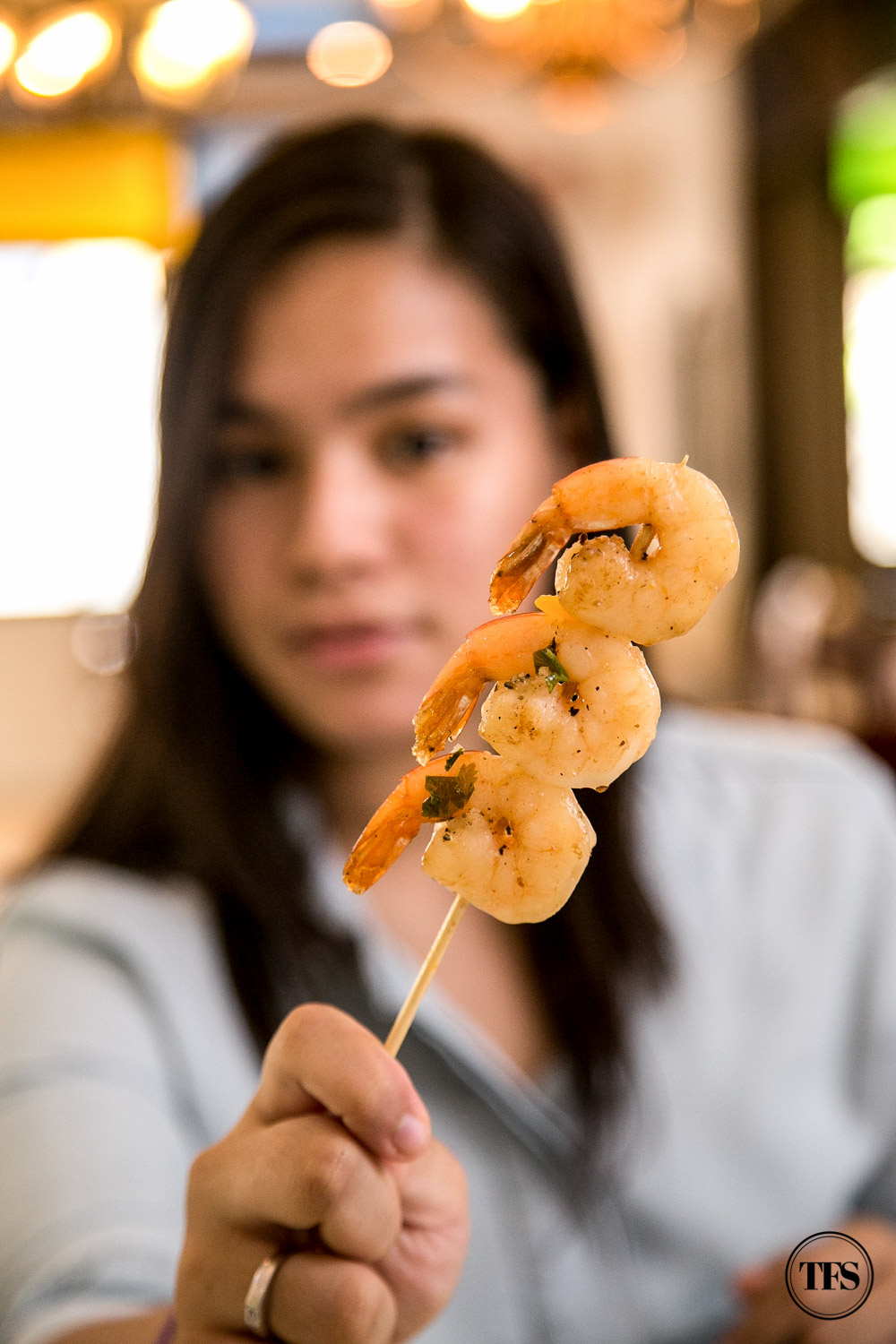 Curry powder was added to this Grilled Liempo, which gave the meat an oomph for its flavors.
I didn't ask for the menu before I ate. So, they served everything and I judged every dish by tasting without an idea what's in it. This Tuna Wasabi has an obvious wasabi taste from my first bite. Although, it's a surprise I could tolerate it, without irritating my throat. I'm not into wasabi in the first place yet I almost finished a plate of this Tuna Wasabi dish.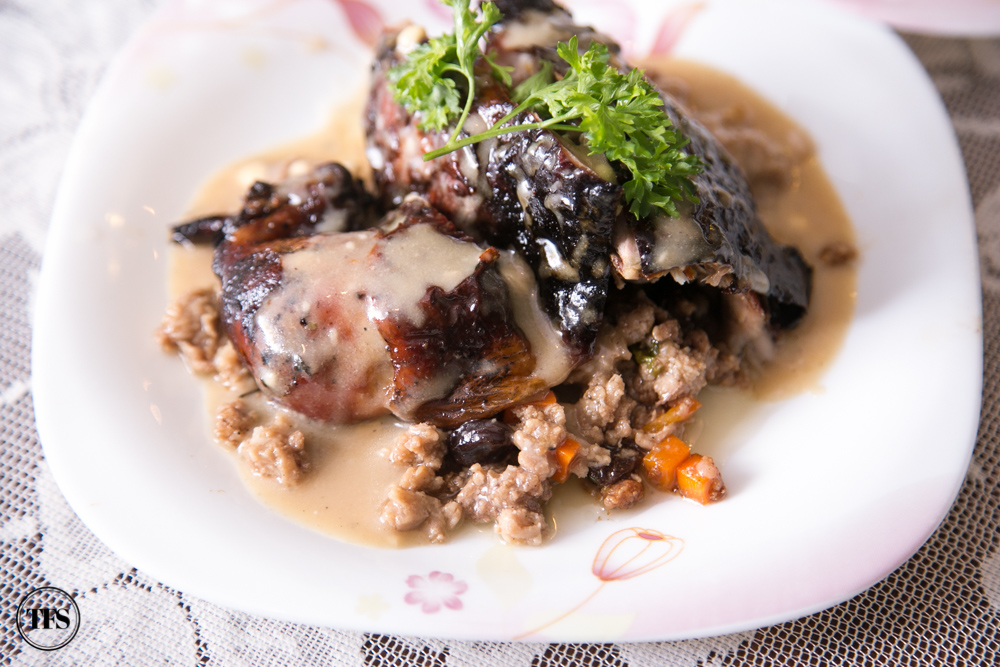 Easy-peasy for me to dive my tastebuds into this Baked Salmon. My lunch is complete even if you serve me with this alone!
To end our meal, Minatamis na Saging it is! Every Filipino home would probably know how to cook this delicacy. It's not unique to Balay Indang but everyone agrees it's what we need after stuffing ourselves with too much dishes from the buffet.
Overnight rate
Couple rate – Php3,400 / per person inclusive of 3 meals and 2 snacks
3 or more persons – Php2,800 / person inclusive of 3 meals and 2 snacks
Kids rate ( age 7-11 yrs. old ) – Php2,300 inclusive of 3 meals and 2 snacks
Plus 5% svc.
For more info and reservations, call (+63 917) 837-4261 between
9am to 5pm
or email
[email protected]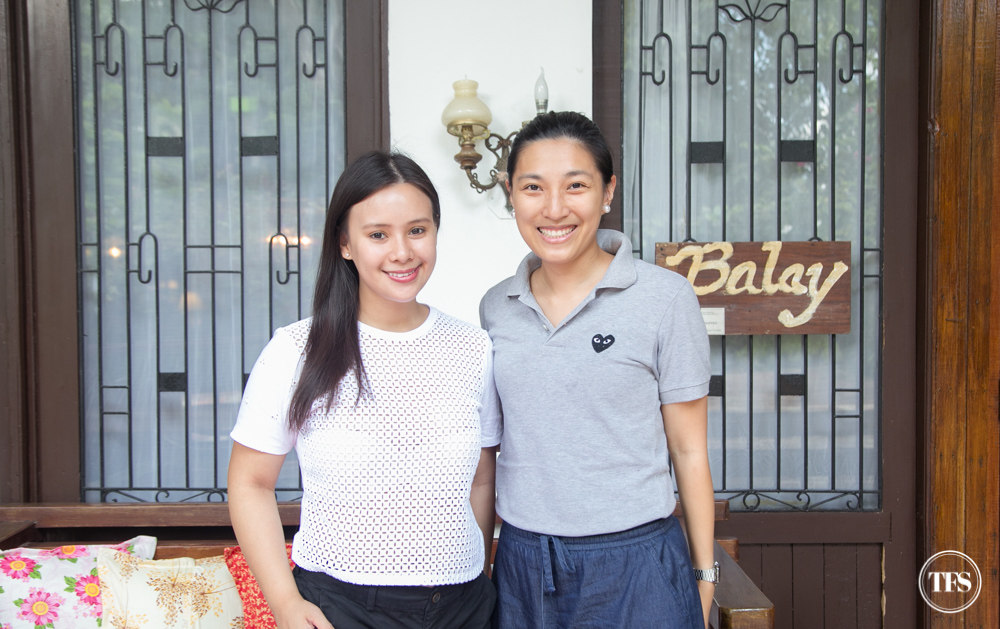 What do you think of Balay Indang?
Share with me your thoughts!
Stay updated and Subscribe to The Food Scout for Free!
Pray, Eat and Love.
Cheers,
The Food Scout 
---
Location: 88 Mahabang Kahoy Cerca, Indang, Cavite
Facebook: https://www.facebook.com/Balay-Indang-170250326413547