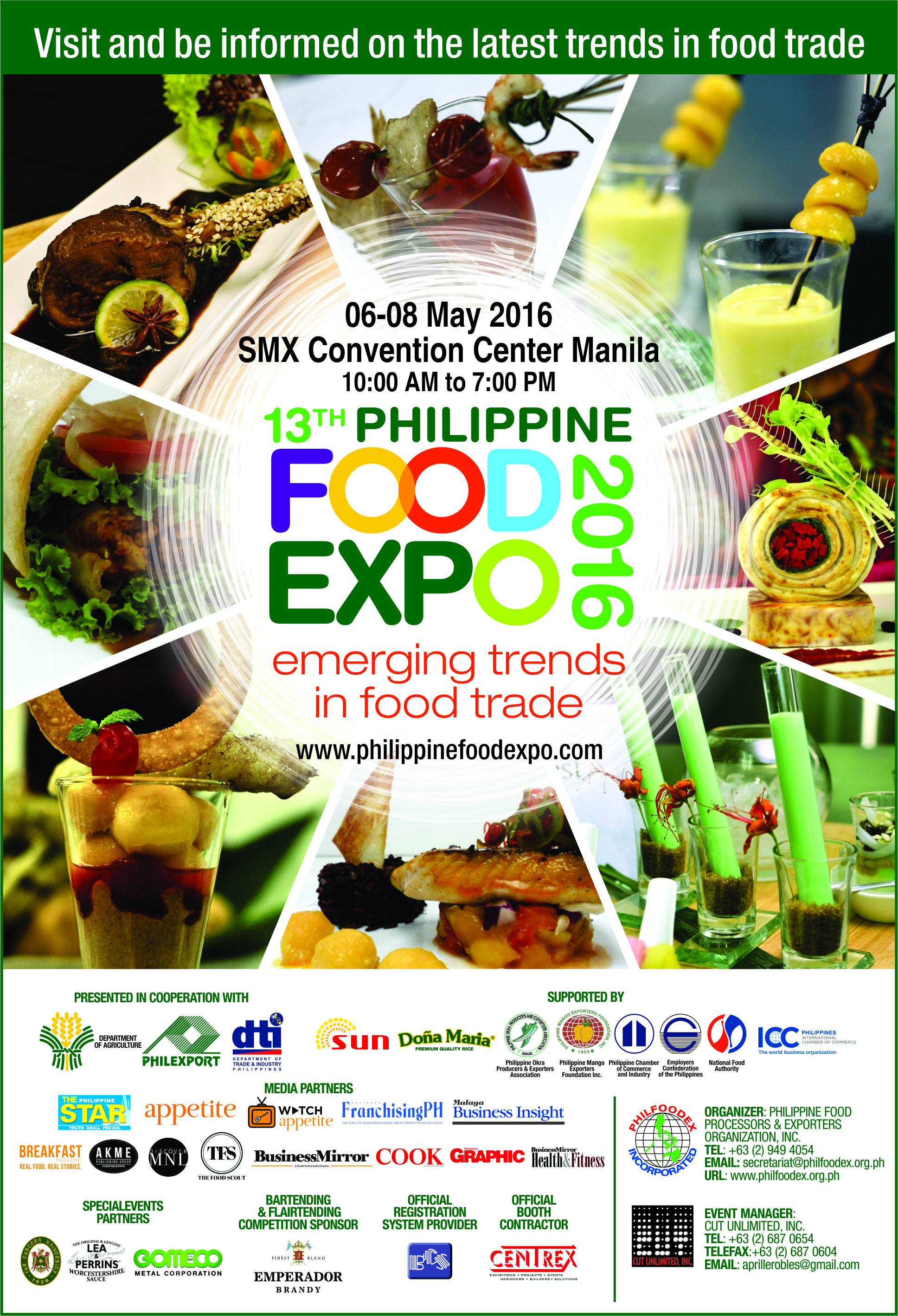 The food industry emerges upward influenced by a growing economy. Everyone can feel it. Count in market integration and changing lifestyles. Since more Filipinos are now exposed to traveling outside of the Philippines, we have seen Filipinos evolving and changing their preferences. Among the growing trends, consumers now gear towards healthier and more organically-produced food products.
This explains the theme of the upcoming 13th Philippine Food Expo on May 6 to 8, 2016 at the SMX Convention Center, Pasay City, staged by Philippine Food Processors and Exporters Organization (Philfoodex).
With the theme, "Emerging Trends in Food Trade", the Expo will highlight the changes in the food industry and allow companies to adapt to market demands, identify suppliers and partners, and get to know the Philippine food industry and acquire practices and technologies that will help them become more competitive.
According to Philfoodex president Roberto Amores, this event will be the most ideal venue for sourcing and business matching for local and foreign food industry players since the country has many export-quality products still unknown to the world market.
More than 300 companies composed of PHILFOODEX members and other local food manufacturers, processors, growers and exporters, small and medium entrepreneurs (SMEs), ingredient and additive companies, and equipment firms will be part of this biennial event.
If you're into organically-produced food products, this might be exciting for you. A good number of exhibitors will showcase various organic food products from different parts of the country.
Regarded as the "Only All-Filipino Food Show", the Philippine Food Expo is a must-visit event for consumers, international traders and importers of food products.
According to Amores,  the Expo will highlight the innovations and trends in the food industry that an economically-integrated Southeast Asian region will bring, and how local food players can take advantage of these changes to be competitive.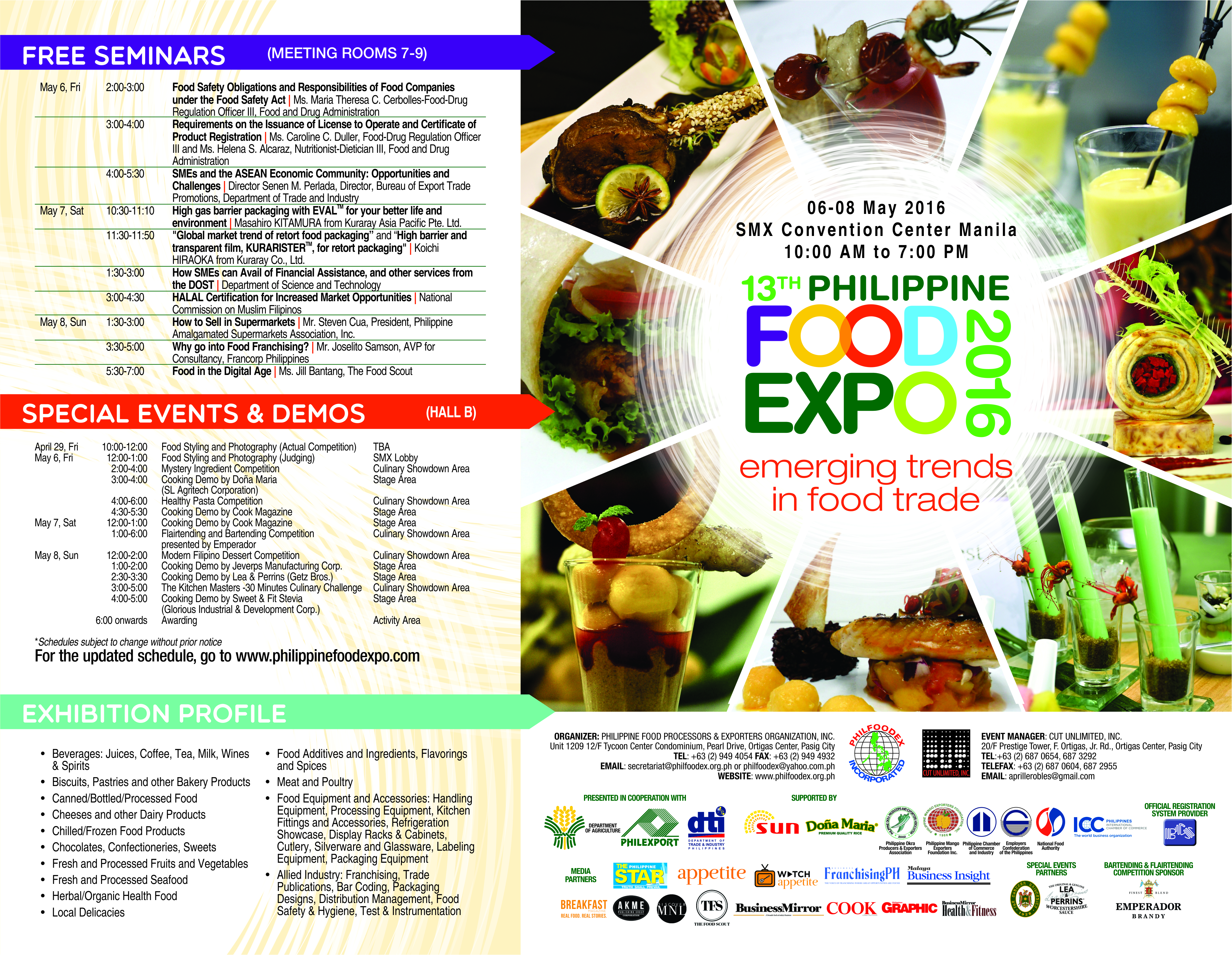 The 3-day exhibit will feature a series of technical and business sessions, product demonstrations and a series of special events.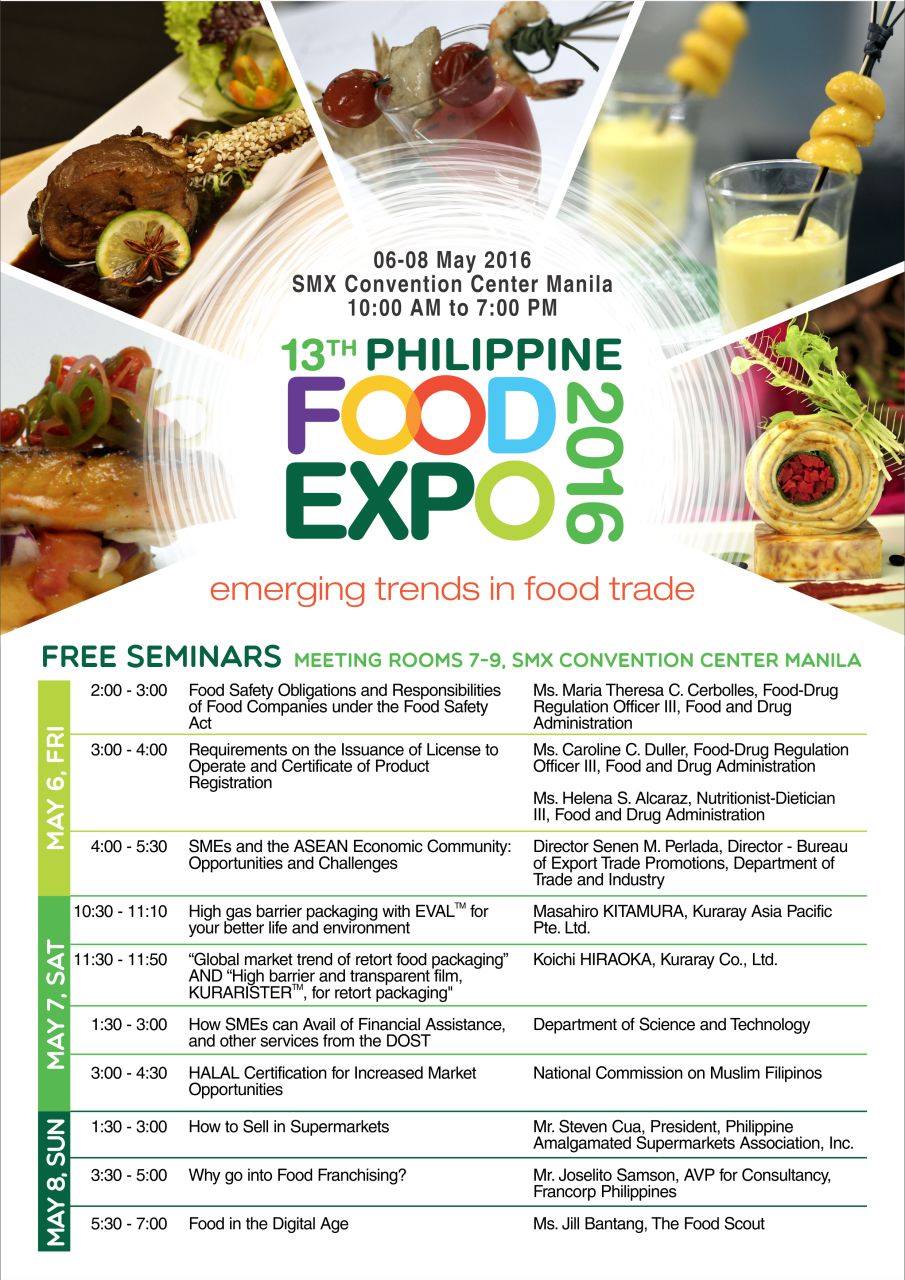 If you look closely, you'll find my name there as one of the speakers talking about "Food in the Digital Age." The seminars are free! So you could attend and learn more about this industry.  I hope to see you there! 🙂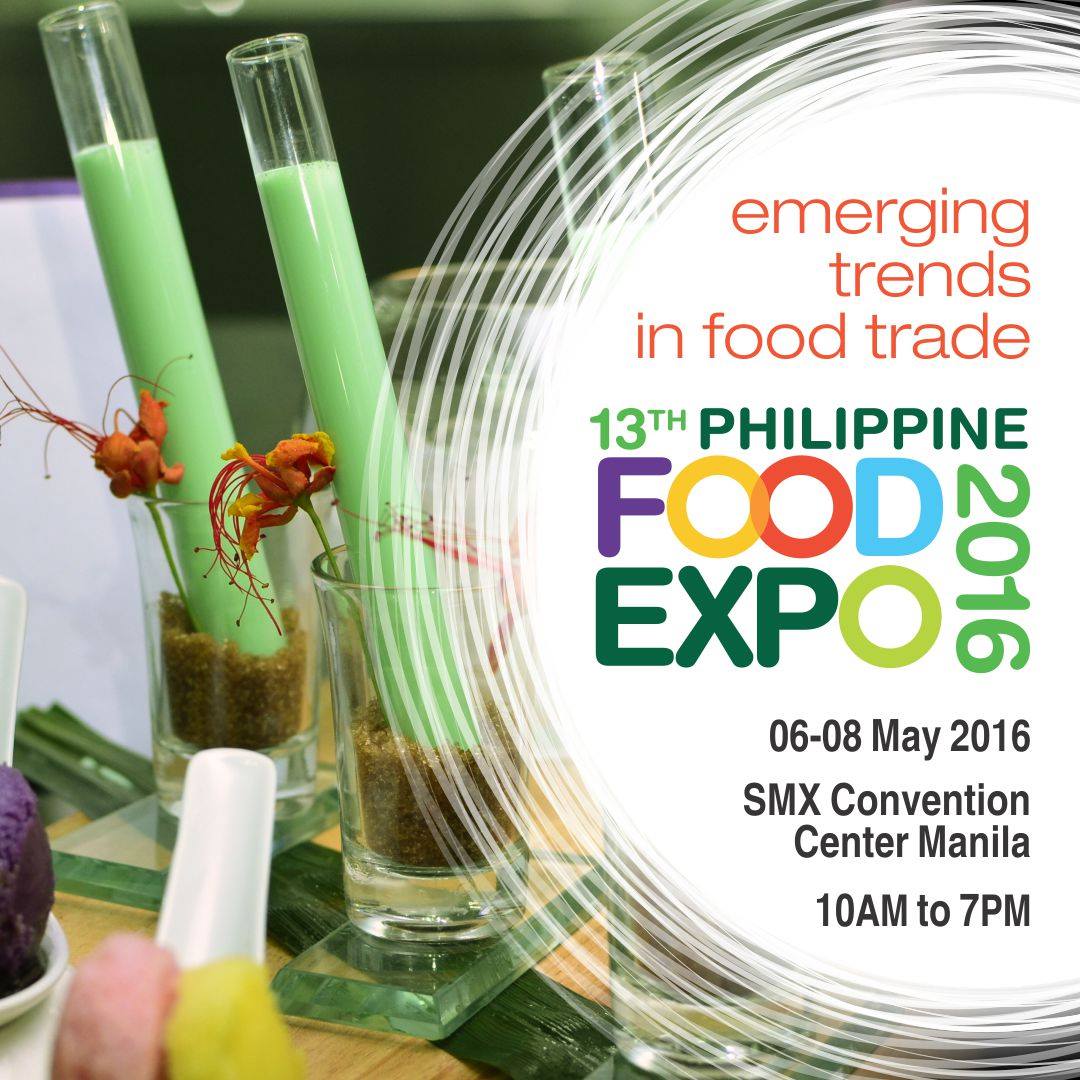 The Philippine Food Expo is co-organized by the Philippine Exporters Federation (Philexport), the Deparment of Agriculture, and the Department of Trade and Industry. Also, it is supported by the Philippine Okra Producers & Exporters Association, Philippine Mango Exporters Foundation Inc., the Philippine Chamber of Commerce and Industry, and the Employers' Confederation of the Philippines.
What do you think of the upcoming 13th Philippine Food Expo 2016?
Share with me your thoughts!
Stay updated and Subscribe to The Food Scout for Free!
Pray, Eat and Love.
 Cheers,
The Food Scout