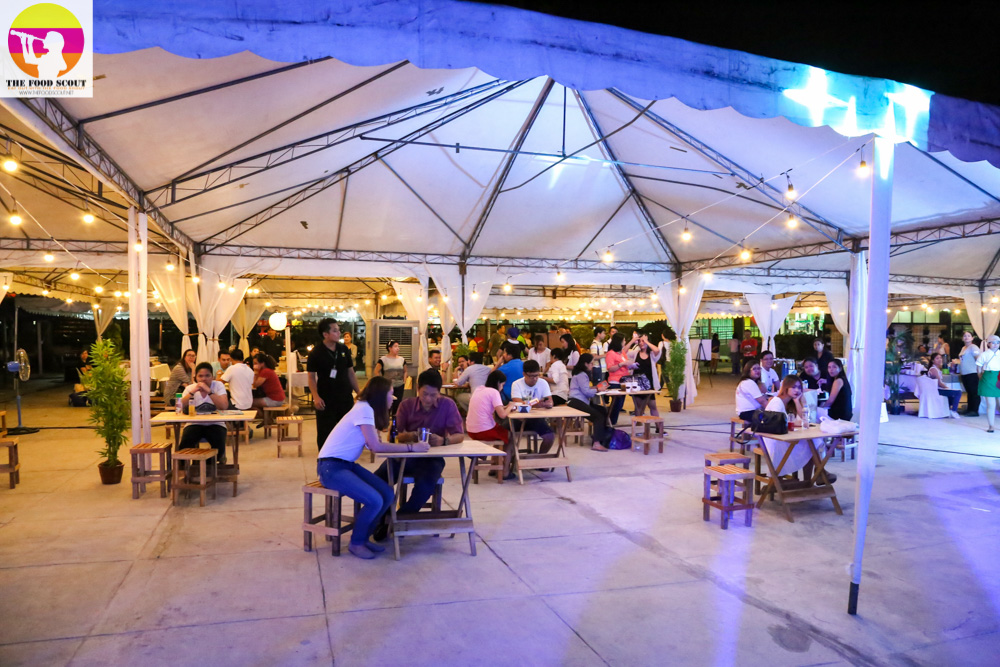 Through an invitation by Marco Lobregat, I found out about Mandala Park, a monthly curated weekend market in Shaw Blvd. Quite close to our home, O and I often see Mandala Park whenever we pass by KFC Shaw Blvd. It came to us as a surprise to find out there would be a weekend market near our area in San Juan. Being curious kids as always, we didn't see any reason not to take the chance to look at the newest weekend market. The event happened on a Saturday anyway, which was the perfect day to relax and unwind from 5 days of working straight.
"Mandala Park, Mandaluyong's new bastion of healthy living, was borne out of Litton & Co.'s desire to let people thrive in sustainably-built communities that enrich their wellbeing and cultivate an environment of wellness that is accessible for all."
According to Litton & Co. President and CEO Dr. Joseph Litton-Gallego, the weekend market series is just the beginning. More events are already lined up to create a community anchored on wellness and sustainability. For him, the intent is to build the foundations of a community carved under a shared belief that living well is more than just a concept, but is now rather an accessible reality.
The Ambiance:
Our familiarity with the place was rubbed out when we saw big white canvas tents, spotlights on the band serenading with soulful music, wooden picnic tables & stools, and purveyors facing the entrance. Mandala Park is totally a new concept to our neighborhood. Finding a parking slot was easy with its shared parking spaces with Puregold Shaw Blvd.
Spotted Marco and his friends perform their headstand tricks on stage.
The Food:
Here in Mandala Park, Filipino artisans are celebrated through proudly pinoy brands in the F&B industry. First booth I visited was I Am Kim's booth, a new modern Korean restaurant originally located in Estancia Mall, Capitol Commons. Together with O, we shared a plate of Independence Bap, bibimbap style all made up using adobo flakes, mango salsa, kimchi fried rice (my favorite) and sous vide egg.
While finding other meals to try, you could walk around with I Am Kim's appetizer, Korean Fried Gyoza.
Next, we sank our teeth on this mouthwatering Manila Slam from Ribs Manila, a home-based business that I'm highly recommending.
Rarely you would find ramen booths in weekend markets. Well, we've spotted Ramen Iroha!
Nope. Not ever. You cannot miss out this homemade Ginger Ale from Stanford & Shaw Brewing Co.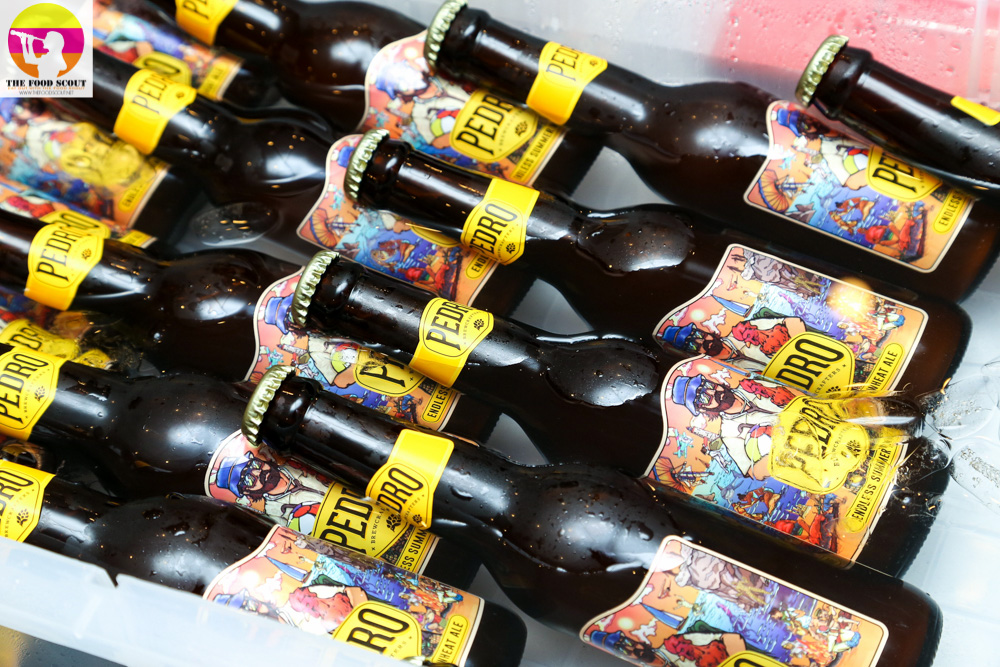 And this! Endless Summer Wheat Ale from Pedro sync with the night of relaxation as you listen to calming music by the band.
 Chef Miko Aspiras brought his Cookies from Scout's Honor closer to my home.
If you want to take home something with you, Whisk Organic Salad Dressing and Zin Flavored Salt should go right inside your take-out basket.
As we enjoyed the outdoors scene, we sat and relaxed with Fog City Ice Cream in 2 flavors – Cookie Dough Chocolate and Almond Lychee Sherbet.
What do you think of Mandala Park in Shaw Mandaluyong?
 Share with me your thoughts! 🙂
 Pray, Eat and Love.
 Cheers,
 The Food Scout