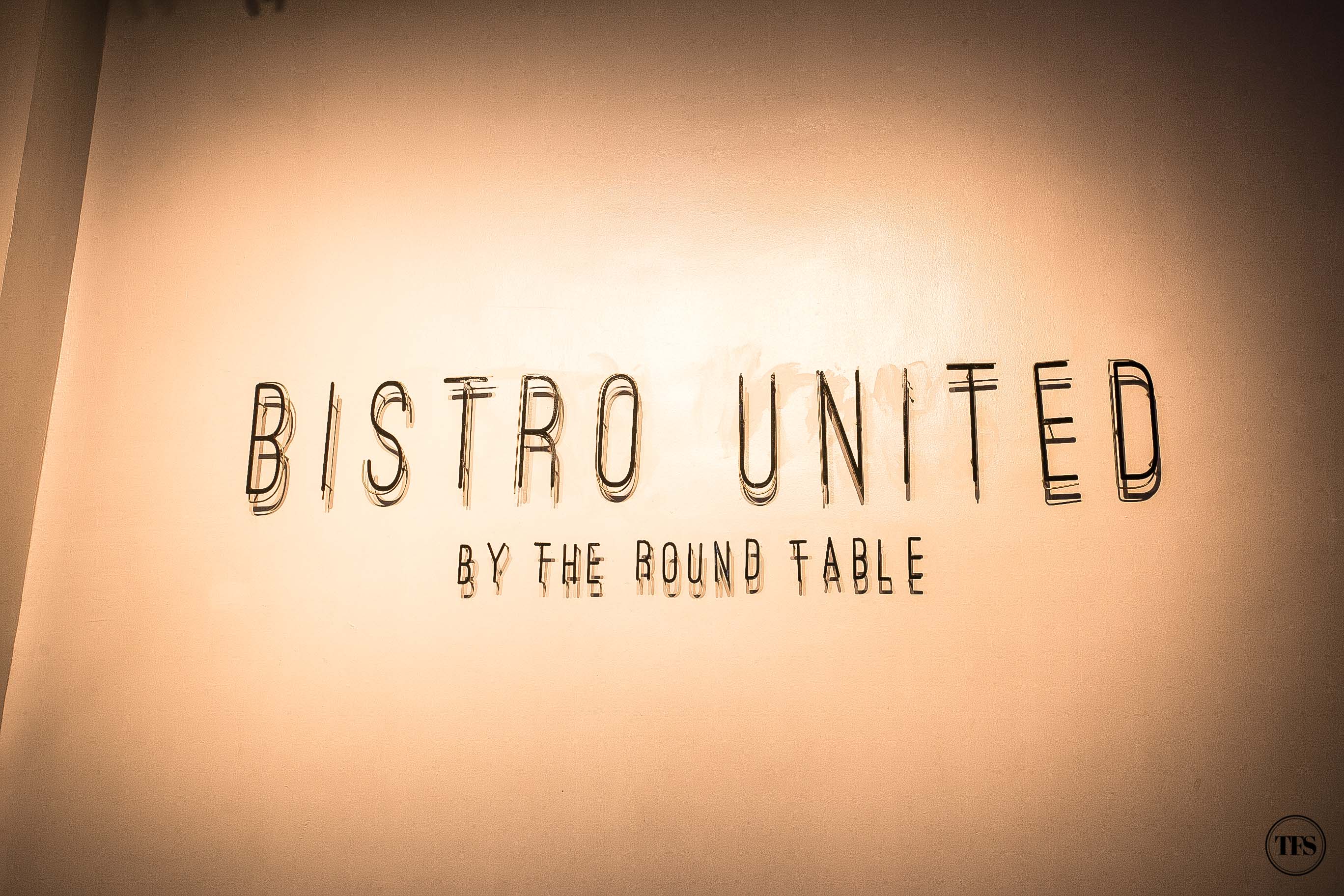 Did it make you curious how Tilapia Ice Cream tastes like? Apparently, there's really such a thing and you can only find this original flavor at Bistro United by The Round Table. Before I talk about this bizarre dessert, let me show you around this Kapitolyo restaurant that opened a few months ago.
Basing on the menu, Bistro United shows a love affair with Filipino food cooked in an unconventional way. The Filipino recipes presented are strongly influenced by international flavors to somehow make them more inviting and away from the typical. In other words, Chef Mia Capay simply wants to improve everyone's notion about Filipino food, taking it to another level. Just take their adobo for example, instead of what you imagine, soy sauce and vinegar as main seasoning, sour green mango puree is used instead. Thrilling menu in my opinion! While choosing what to order, I wanted to taste a scoop of everything in one sitting. Lol!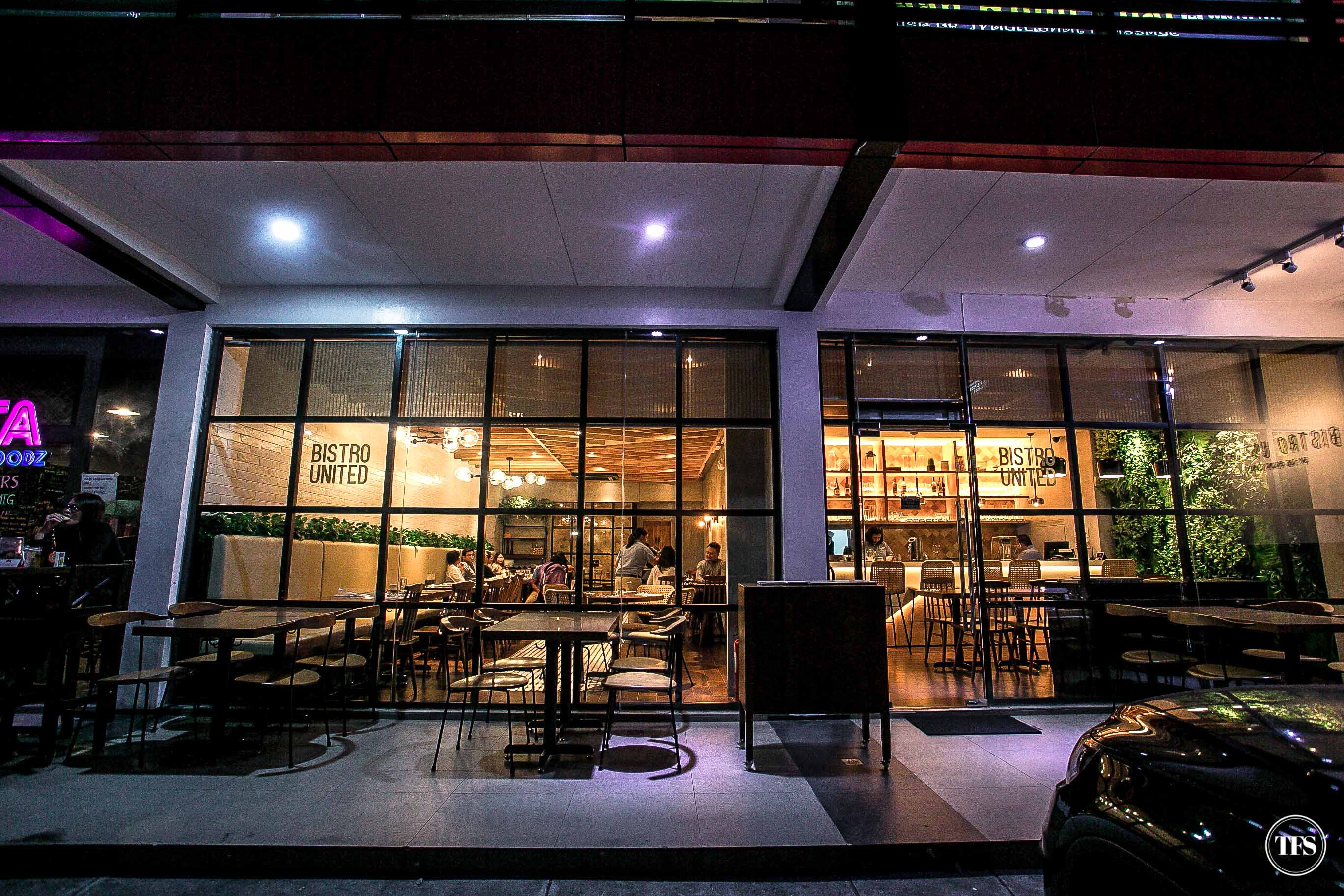 The Food:
We started with an unusual Nacho Poppers. Five pieces of wonton cups with minced pork in it, topped with mango-tomato salsa, splashed with signature Bagoong Balayan, paprika and sour cream.
The signature salad is basically designed for non-salad eaters. Crispy Ubod Salad is a mixture of heart of coconut palm, carrots, squash, and kamote beans in a wanton crisp. It's made more appetizing with a splash of balsamic vinaigrette and candied Iligan nuts on top.
Topping my list of favorites at Bistro United is this Adobo sa Mangga. An out of the box creation, it's a sizzling plate of grilled then sauteed chicken in green mango puree and bagoong. On top, more shredded green mangoes and garlic. It's a crazy combination yet I love it so much! Together with hot rice, my goodness, it's a genius interpretation of our national dish that still use local ingredients!
Our good ol' favorite Crispy Ribs Tadyang is just made better with a bed of Bone Marrow Rice and a splash of gravy. Can you imagine how that would taste like? I tell you, it's just alluring!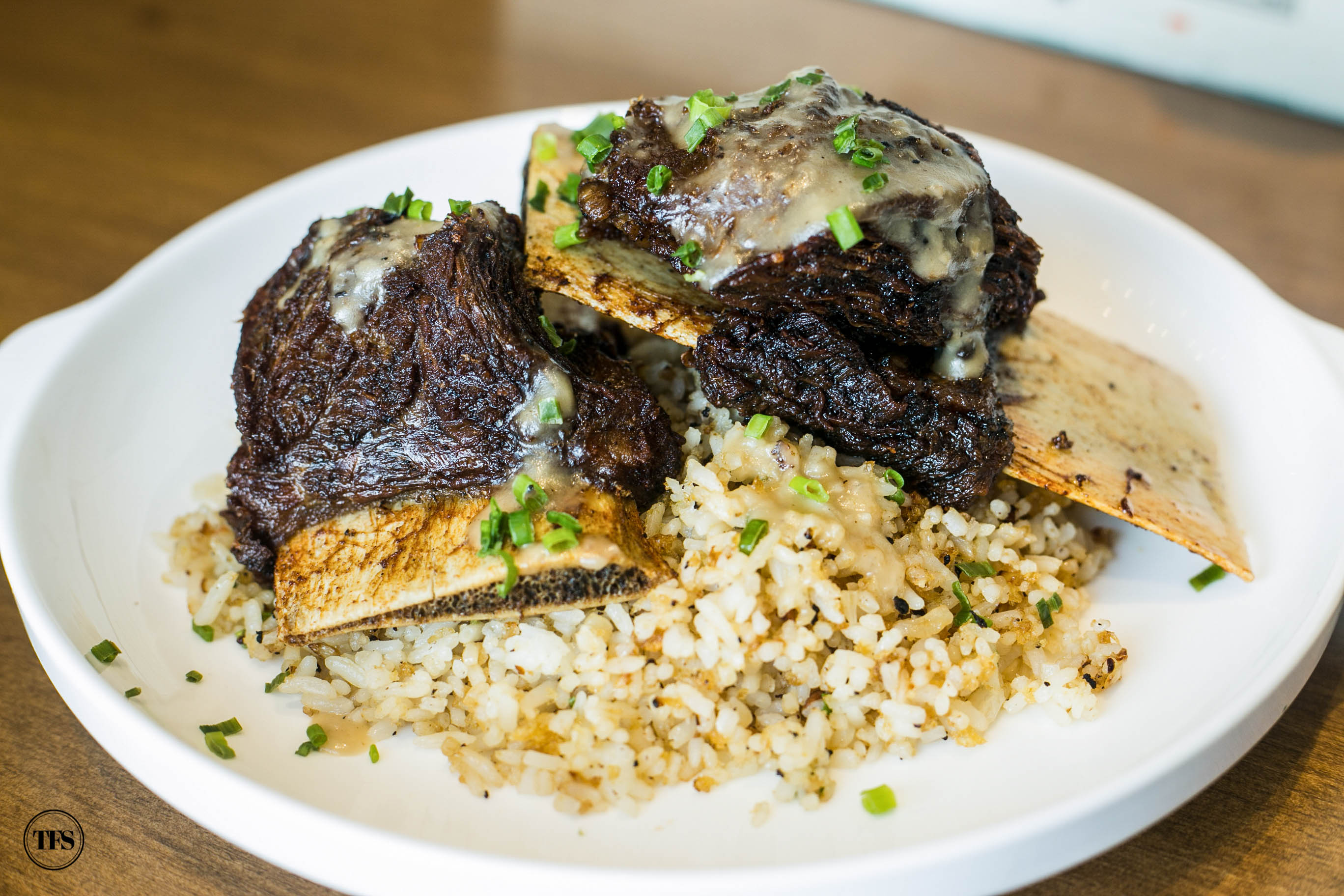 Sometimes, we just need to take a break from beef and ox tails used in that classic kare-kare dish. For a change, Bistro United serves Porchetta Kare-Kare that wins the hearts of kare-kare lovers like me and O. P.S. The braided green beans look photogenic like the big slab of roasted porchetta.
Freshly made pasta in the kitchen, that's what Bistro United assures when you order this Bagnet Ravioli. Our favorite pinoy flavors is not partnered with rice this time. Pockets of ravioli with bagnet and sisig spices locked inside, then topped with bagnet chicharon bits. Although, there's a tendency of some bites to be too salty even if I chose Olive Oil sauce over Creamy Aioli sauce.
We know there are too many options around Kapitolyo. Though if you are looking for a different gastronomic experience, this Tilapia Ice Cream is what Bistro United can offer. Something to rave about to  your peers, Tilapia Ice Cream doesn't taste like fish at all! Perfect blend of sweet a hint of savory, quite milky and creamy that came from the tilapia. It has chunks of fish, which you don't have to worry because it tastes perfectly fine. On top, a few sprinkle of chili flakes to spike the no ordinary ice cream. You don't actually have to be adventurous to appreciate the taste. It's easy to love because you won't even notice it's called Tilapia Ice Cream.
Yup. It deserves a gold medal. It's just one of the best carrot cakes in Manila! Extremely moist, creamy and just perfect. This Gold Medal Carrot Cake is another winner at the Kapitolyo establishment.
The Ambiance: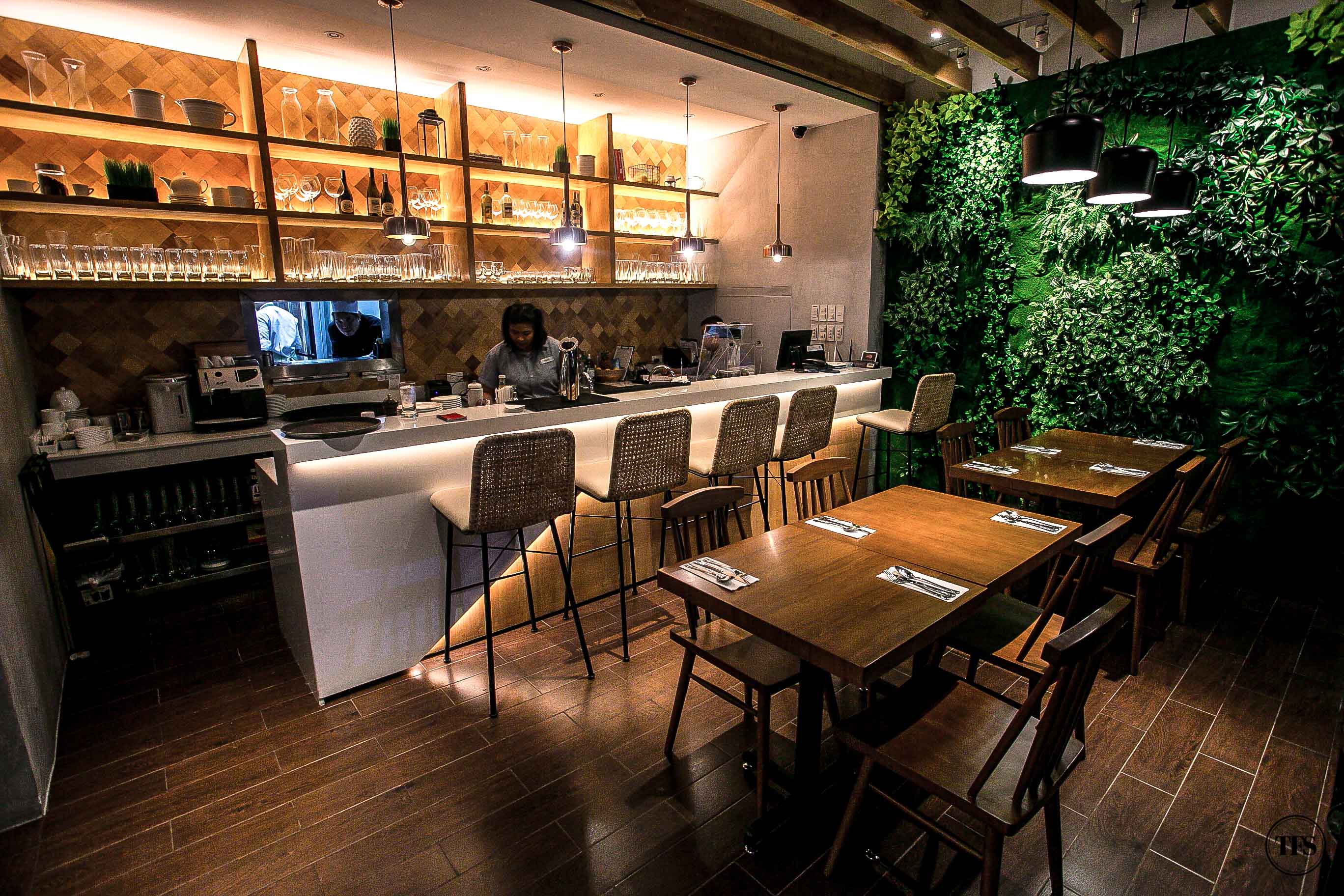 When you pass by this place in Kapitolyo, you'll surely notice its floor to ceiling glass windows. From the outside, its lush green walls, modern wooden interior and decor, industrial lights and black & white retro tiles are visible. Inside, O and I felt comfortable talking about our never ending discussions about life  and business over scoops of Tilapia Ice Cream.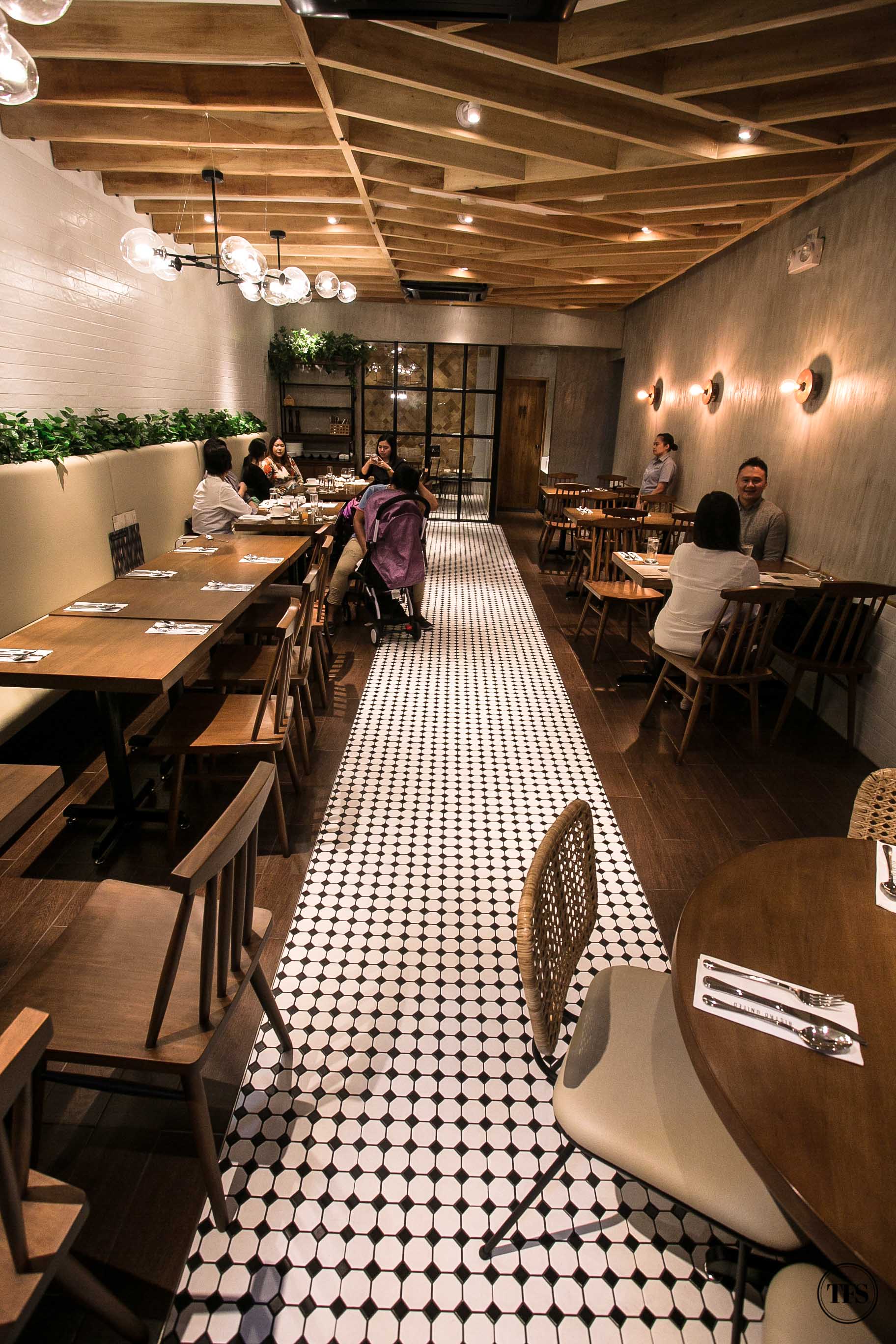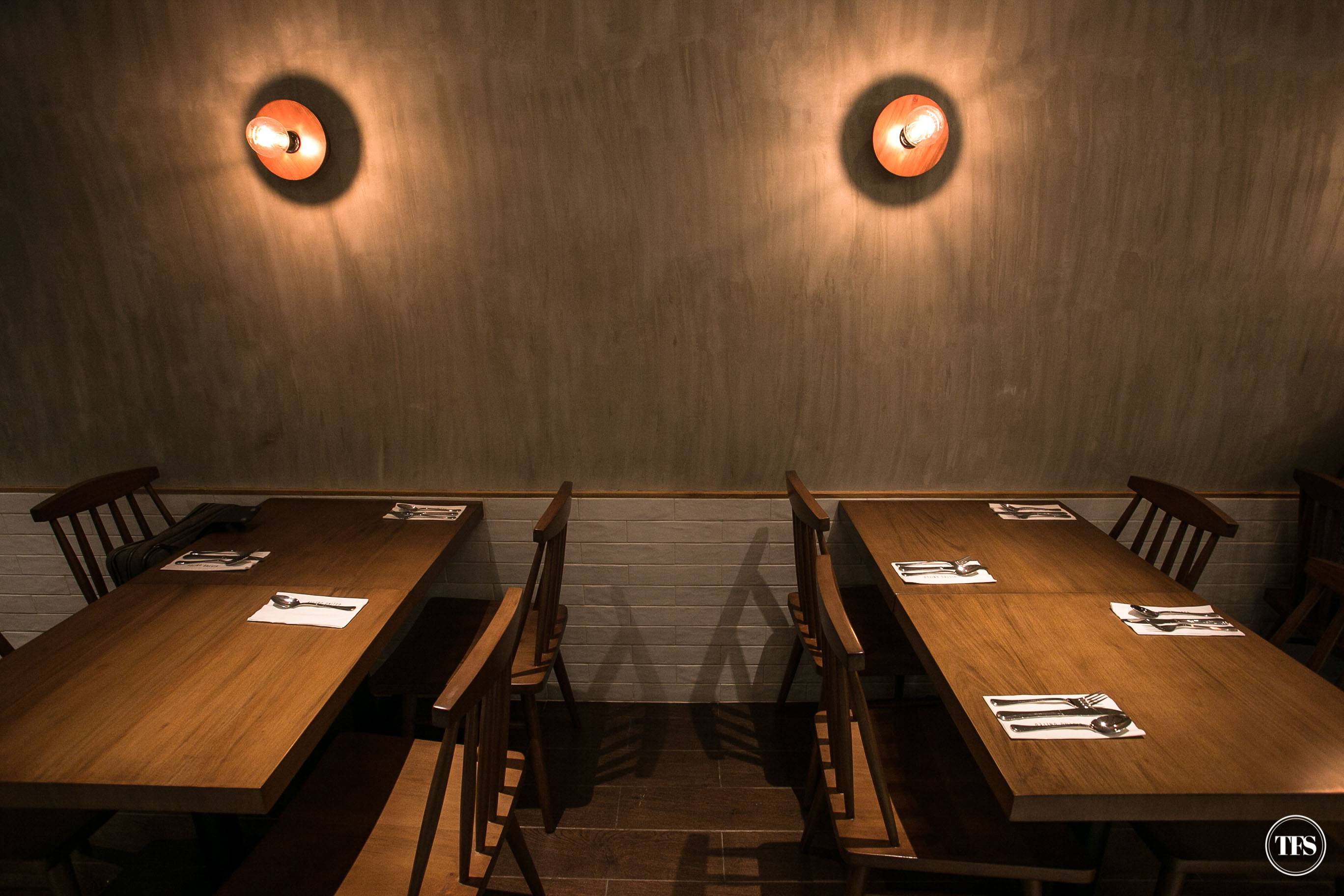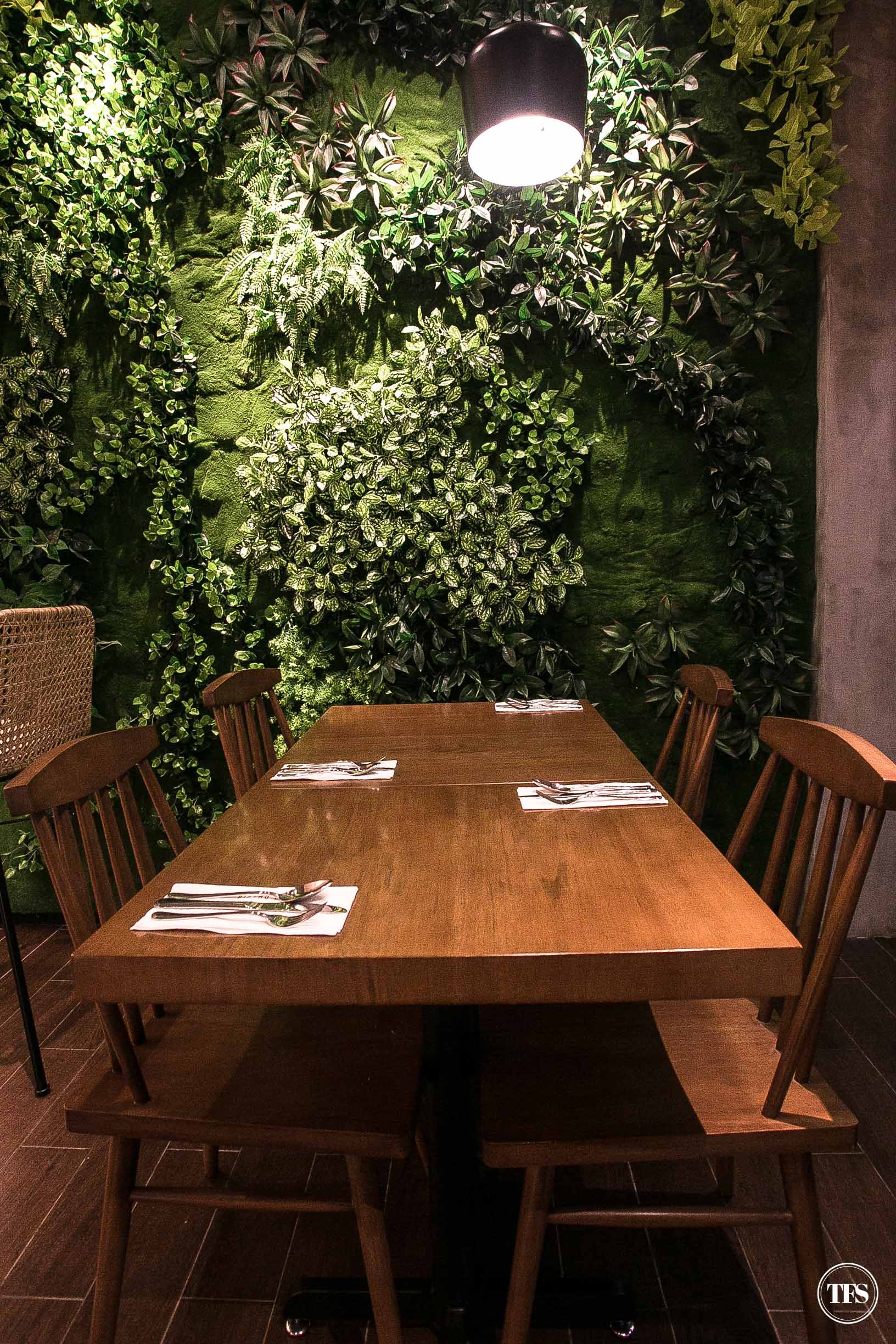 I welcome restaurants that try to re-create our Filipino dishes, especially in a location where foodies are known to hang and look for interesting spots. If I were to dine in again, I'd love to get that sizzling plate of Adobo sa Mangga, Crispy Ribs with Bone Marrow Rice, Gold Medal Carrot Cake and Tilapia Ice Cream.
What do you think of Bistro United at Kapitolyo?
Share with me your thoughts!
Stay updated and Subscribe to The Food Scout for Free!
Pray, Eat and Love.
Cheers,
The Food Scout
---
Location: D-Strip Building, 20 United Street, Kapitolyo, Pasig City, Metro Manila, Philippines
Operating Hours:
Contact:  (+632) 706-1668
Facebook: https://www.facebook.com/BistroUnited/
Budget: PHP500++
Rate
Food            9/10
Ambiance  9/10
Service        8/10
Cost             8/10
Overall       8.5/10